Map of Tsavo East National Park
Tsavo East National Park reference map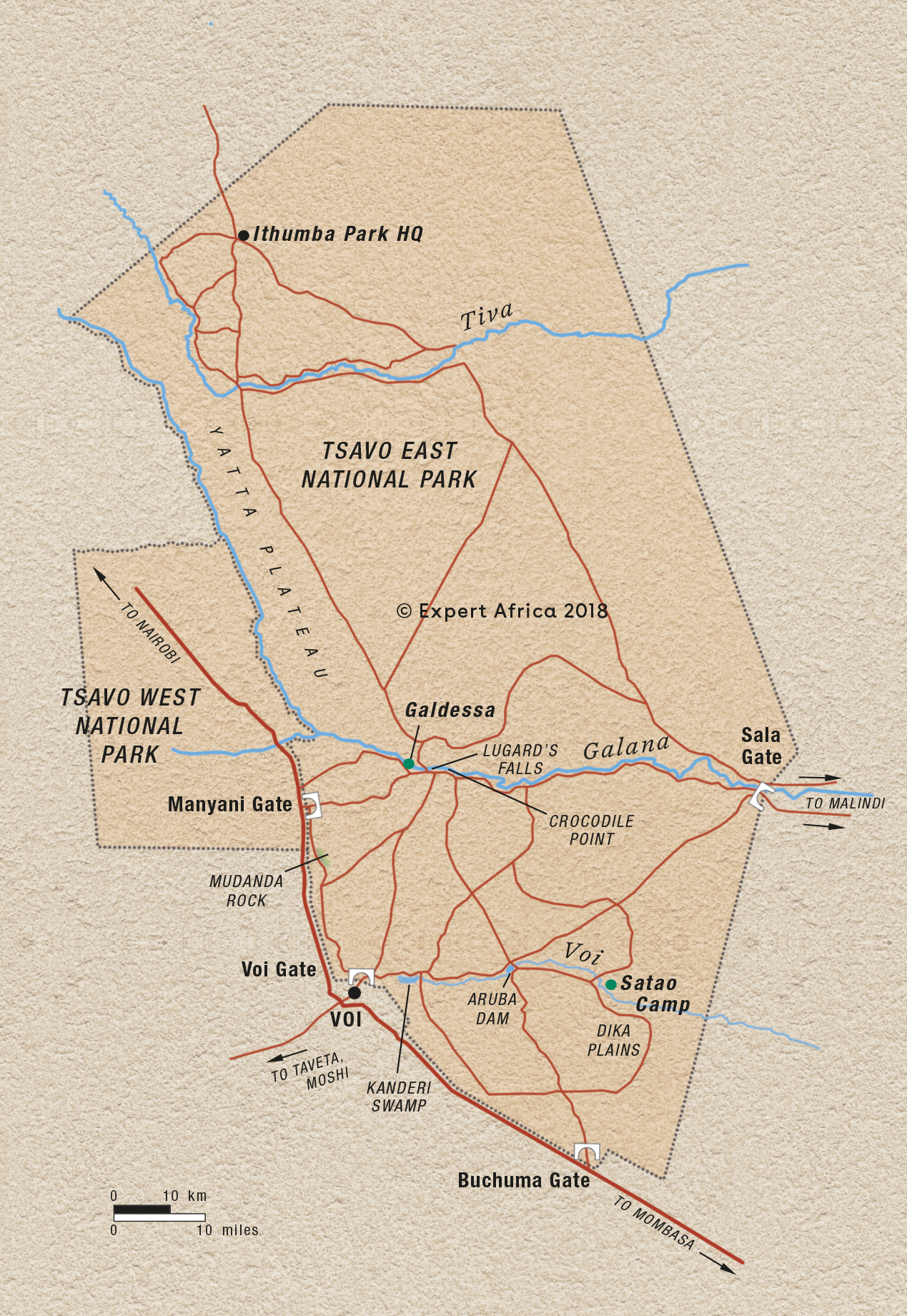 Google map of Tsavo East
Tsavo East National Park covers 13,700km² but the key area for visitors is the big triangle-shaped region in the south of the park, south of the Galana River.
Safaris visiting Tsavo East
Just ideas, we'll always tailor-make a trip for you
---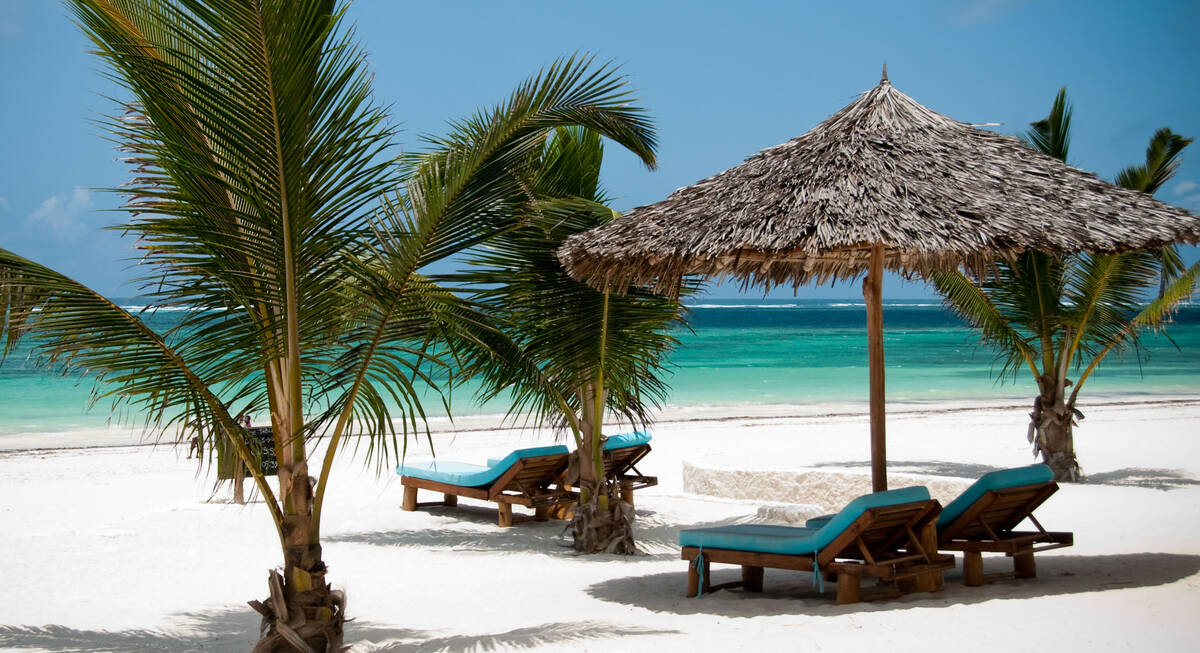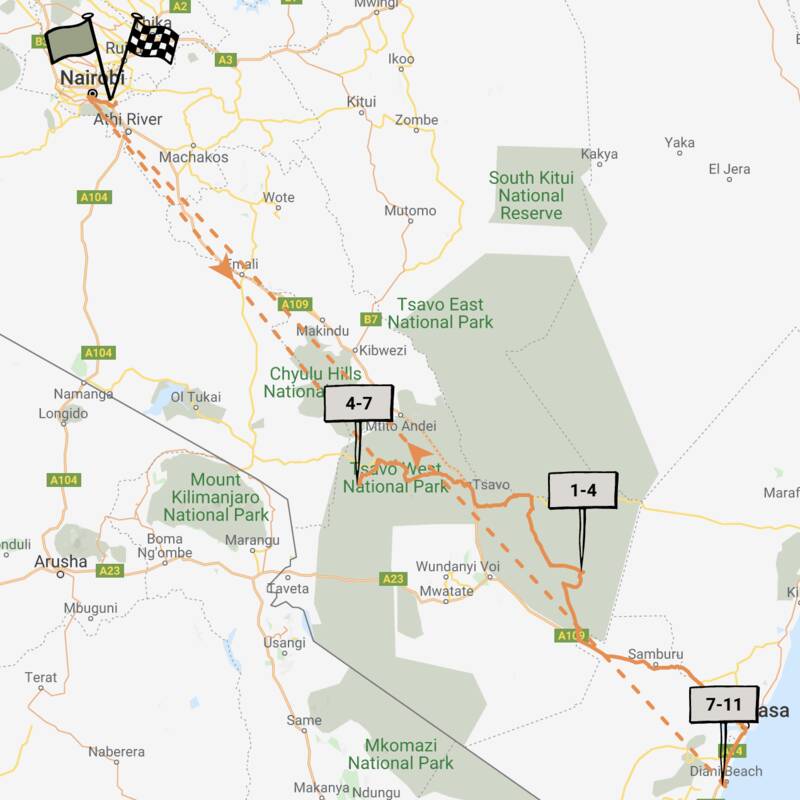 Elephant Safari
10 days • 3 locations • 1 country
NAIROBI AIRPORT TO NAIROBI AIRPORT
This example of a mid-range Kenya safari and beach trip explores the wildlife of Tsavo West's volcanic plains and woodlands, Tsavo East's immense plains and the white-sand beaches and lush environment of Diani Beach.
Visiting Tsavo East, Tsavo West and 1 other area
US$4,550 - US$4,890 per person
Where to stay in Tsavo East
Our suggestions for safari camps in Tsavo East National Park
---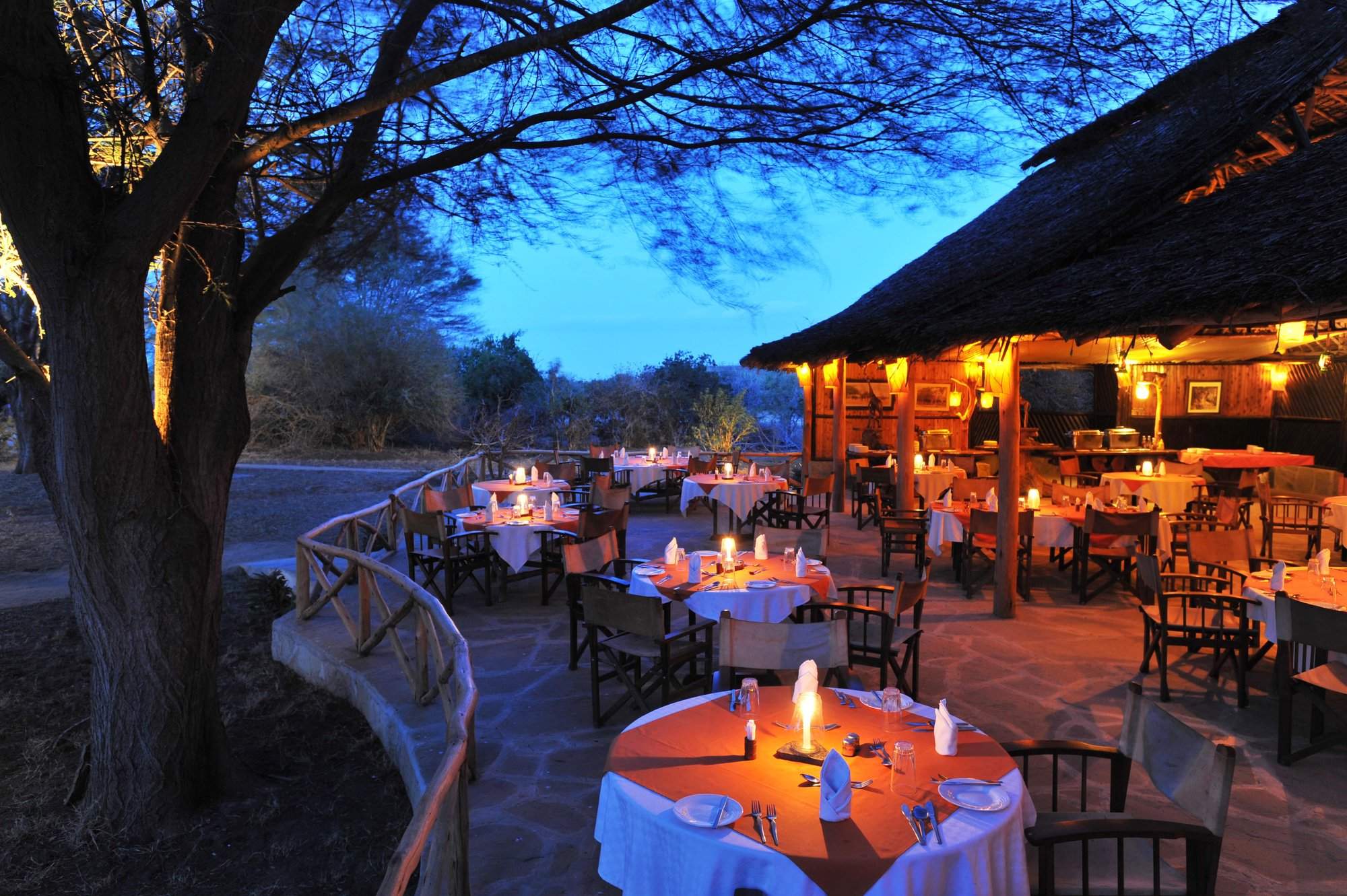 Satao Camp
Satao Camp is a traditionally styled, unfenced tented camp of generously sized tents set under shady trees around one side of a waterhole on a wildlife-rich plain in a remote part of Tsavo East National Park.
---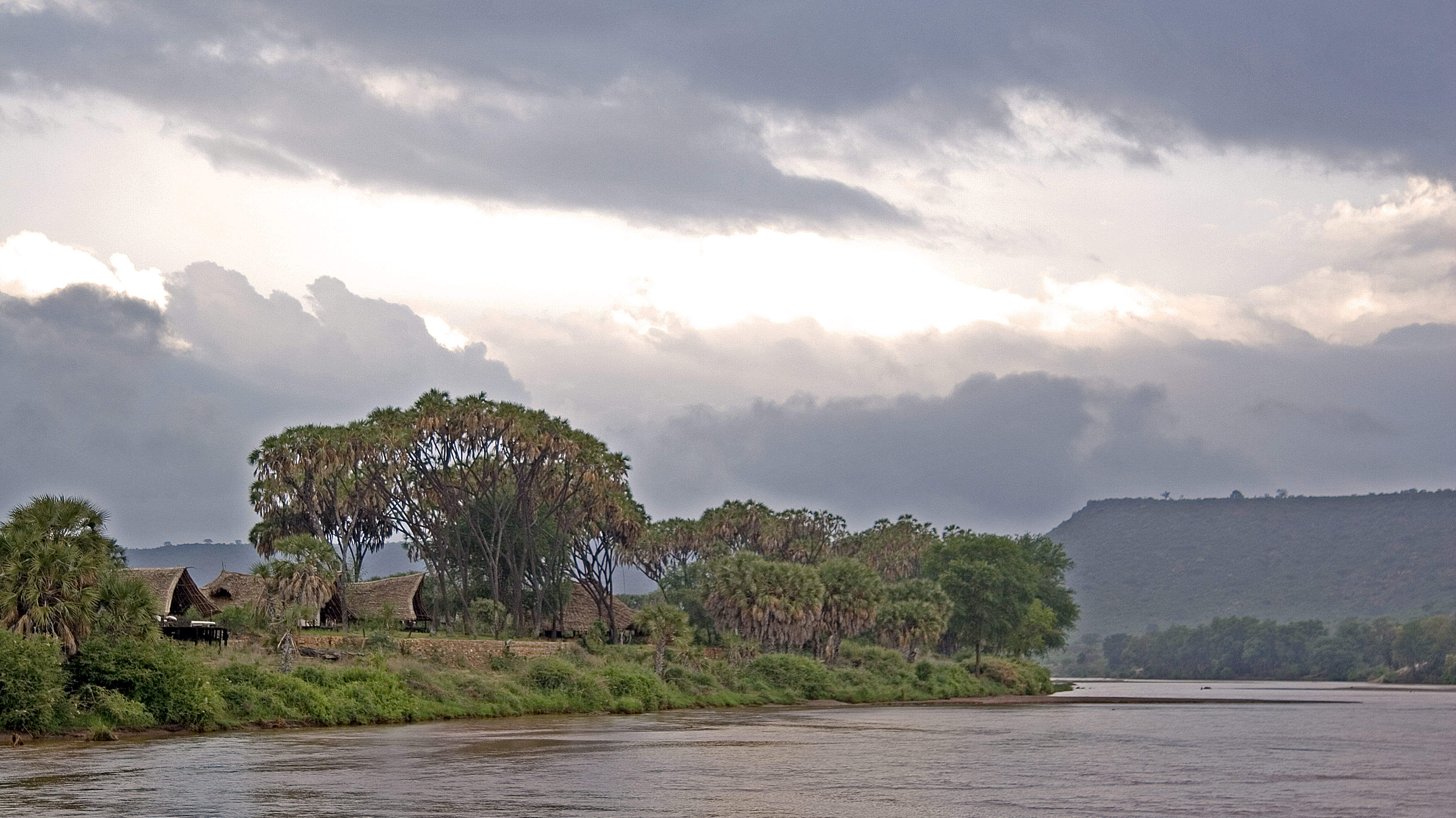 Galdessa
Galdessa is Tsavo East National Park's best safari camp, sitting in a spectacular location on the banks of the broad Galana River.
---
Our travellers' wildlife sightings in Tsavo East
This is their success for sightings in Tsavo East National Park.
Click on a species for more detail. How we work this out.
---








Spotted Hyena
75% success





Striped Hyena
25% success