Useful links featuring La Reserve
Useful links...
We want you to understand more about La Reserve. We're not shy to direct you to their own website as we're confident that a trip there with us will cost you the same or less than booking it any other way, even directly. So follow the links below for more information.
Homepage of La Reserve Hotel
Click here for further information and pictures of La Réserve hotel on the island of Praslin.
La Reserve is often combined with:
Sort by:
Name


|
% of trips


|
Traveller's rating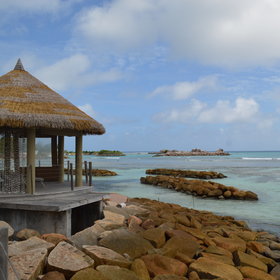 Le Domaine d'Orangeraie
|
9%
|


Le Domaine de l'Orangeraie, La Digue's most stylish accommodation, is an Eastern-influenced hotel just north of the tiny La Passe harbour. Set in immaculate tropical gardens, its 63 villas offer island chic rarely found in this simple island community. Spread out across ...
Read more about Domaine d'Orangeraie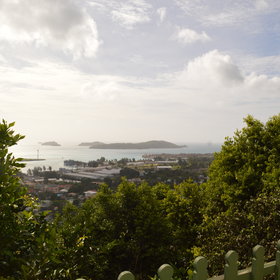 Le Sans Souci
|
9%
|


Reached via a mountain road which winds through the tropical vegetation, Le Sans Souci Guest House stands high on the mountain slopes overlooking Victoria port and the neighbouring islands of St Anne Marine National Park. Set amongst tropical mountain gardens, this gem ...
Read more about Le Sans Souci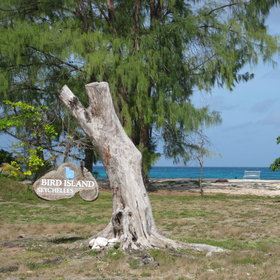 Bird Island Lodge
|
9%
|


Bird Island Lodge is the only place to stay on Bird Island, the northernmost island in the Seychelles archipelago. This low-rise coralline paradise, about 60 miles from Mahe, has striking sandy beaches bordered by beautifuly turquoise seas, but these are not the primary ...
Read more about Bird Island Lodge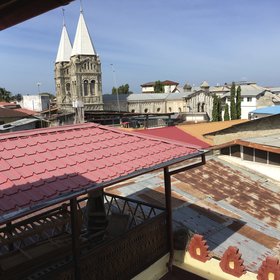 Jafferji House
|
9%
|


Opened in 2012, Jafferji House is a boutique hotel located in the heart of Stone Town. This building was the childhood home of locally renowned photographer, publisher and tour operator, Javed Jafferji. He wanted to transform his home into a hotel without losing its historic ...
Read more about Jafferji House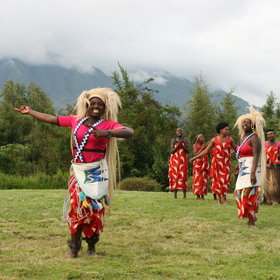 Mountain Gorilla View Lodge
|
9%
|


Mountain Gorilla View Lodge, previously called Gorilla Mountain View Lodge, is located on the slopes of Rwanda's Mount Sabyinyo. A good mid-range hotel set in spacious grounds, it has beautiful views of the surrounding volcanoes and is only a 15-minute drive from the headquarters ...
Read more about Mountain Gorilla View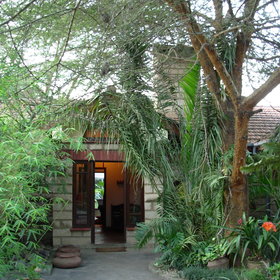 Macushla House
|
9%
|


Macushla House is a converted home situated in the leafy, quiet Langata area of southwest Nairobi. This residential suburb is about 18km from downtown Nairobi and 30km from the international airport. Because Macushla House is owner-managed, it has a very personal and intimate feel to it...
Read more about Macushla House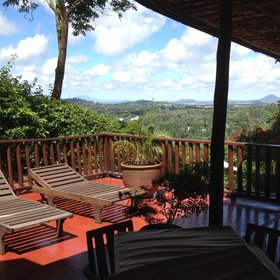 Onsea House
|
9%
|


Onsea House (its full name is Onsea House Country Inn and Guest Cottage is a renovated colonial-era property, with just four bedrooms. It opened as a guest house in 2006. Together with its sister property Machweo Wellness Retreat and Fine Dining, on the same plot – and ...
Read more about Onsea House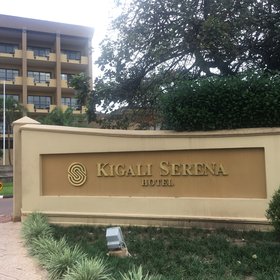 Kigali Serena Hotel
|
9%
|


Kigali Serena Hotel, formerly known as Kigali InterContinental Hotel, is a large, upmarket hotel with plenty of modern facilities. Located in Rwanda's busy capital city, it is just 10km from Kigali International Airport. The Kigali Serena has a brilliant location and it ...
Read more about Kigali Serena Hotel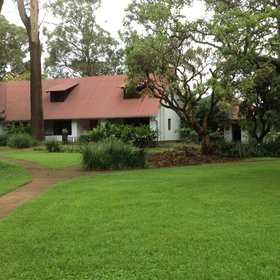 Plantation Lodge
|
9%
|


The privately run Plantation Lodge, first opened in 1998, lies between Ngorongoro Conservation Area and Lake Manyara National Park, a short distance from the bustling Tanzanian market town of Karatu. Set in three hectares (seven acres) of beautifully maintained gardens, ...
Read more about Plantation Lodge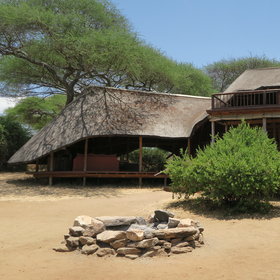 Oliver's Camp
|
9%
|


In the quiet south-east of Tarangire National Park, beside Silale and Lormakau marshes, Oliver's Camp is a lovely tented camp set on a low, sandy ridge. Open from June until the end of March, it is particularly good for wildlife in the height of the dry season, when the ...
Read more about Oliver's Camp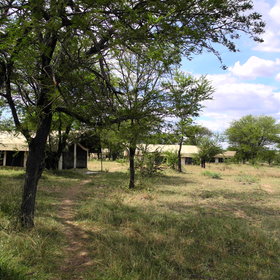 Ubuntu Camp
|
9%
|

Ubuntu Camp is a small, mobile camp in the Serengeti National Park in Tanzania, which moves three times a year to optimise the chance of witnessing the great wildebeest migration. Between late November and March, it is situated on the open southern plains, where the annual ...
Read more about Ubuntu Camp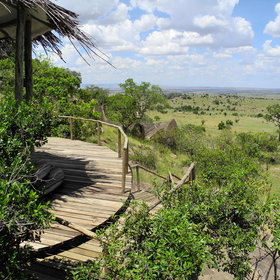 Lamai Serengeti
|
9%
|


Nomad Lamai Serengeti lies in the far north of Tanzania's Serengeti National Park, just south of the border with Kenya. It's set high up in the beautiful Kogakuria Kopjes, with views out towards the Mara River Valley and the Lamai Wedge. Between July and October the camp ...
Read more about Lamai Serengeti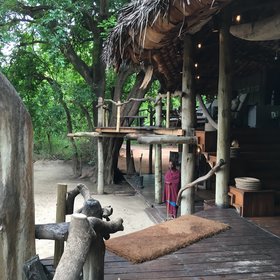 Lake Manyara Tree Lodge
|
9%
|


Of the many lodges that focus their activities on Tanzania's Lake Manyara National Park, only one stands inside the park: Lake Manyara Tree Lodge. Opened in 2002, it is located in the far south of the park, in a forest of mahogany, wild mango and fig trees. The lodge has ...
Read more about Lake Manyara Tree Lodge