Travel reviews by Mr & Mrs H from Prestbury
Botswana and 1 other country between 27 Mar 2022 and 17 Apr 2022
"Because of Covid, the trip had to be rescheduled twice and this was done very willingly and very efficiently. The advice given about choosing the itinerary was superb and comprehensive. The recommendations for Sandibe Safari Lodge and Thorntree River Lodge were inspired for our purposes.

The particular selection of the five lodges gave us the breath and variety we sought having been to Africa four times previously. We were most appreciative for the advice and assurance we were given concerning Covid and the attending requirements. All transfers were made seamlessly with any assistance required.

This trip was the best yet.

Of course the animals are always there for you to find them, but the quality and variety of the lodges has risen considerably over the years and the local wine and food offerings have improved immensely. Good guiding is almost a given and the natural friendliness, charm and grace of the local people are such a plus to any safari.

Expert Africa's knowledge, experience, efficiency and reliability in making arrangements and accommodating your interests makes a great experience all the more remarkable. We owe a great big thank you to Lucy!"
---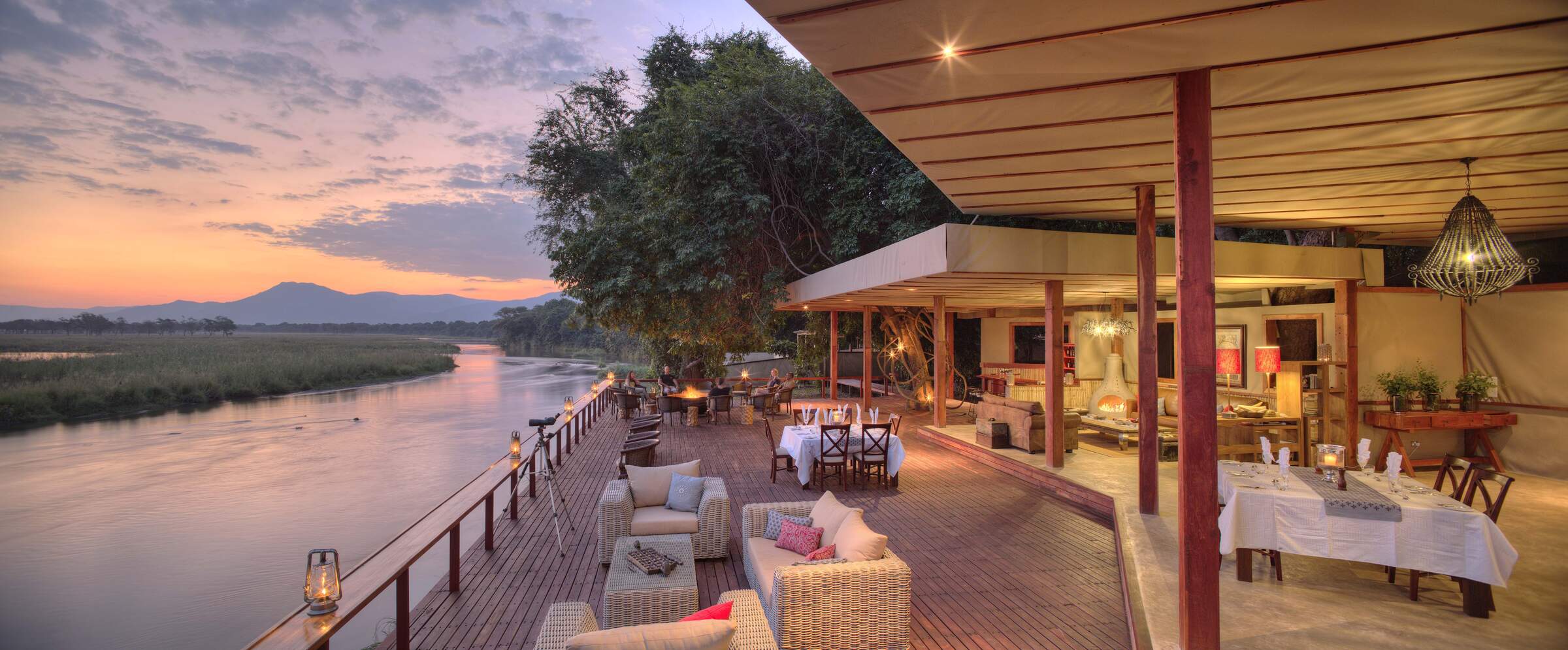 Sausage Tree Camp
"Sausage Tree Camp review"
4 nights
Arrived 1 Apr 2022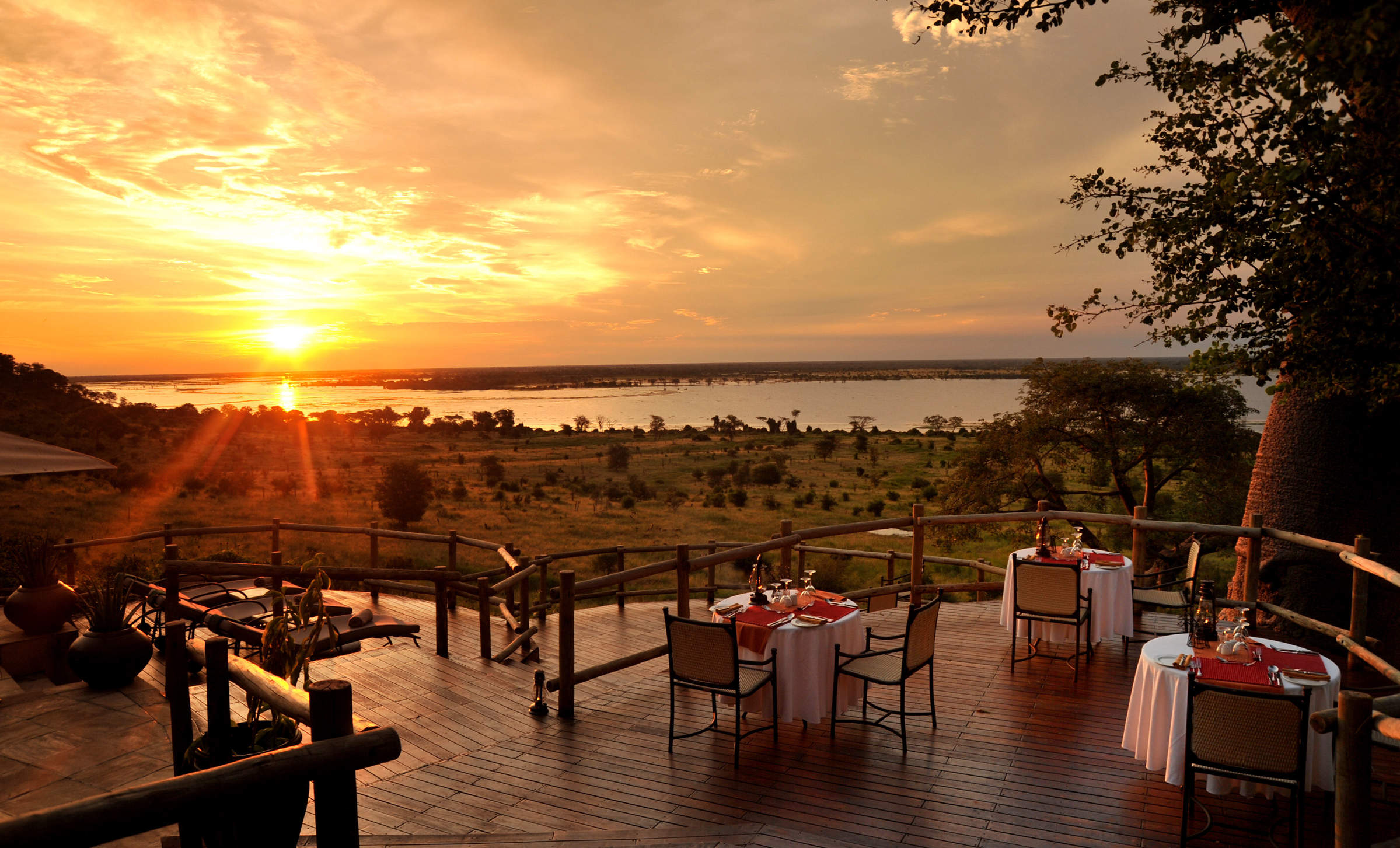 Ngoma Safari Lodge
"Ngoma Safari Lodge review"
3 nights
Arrived 5 Apr 2022
Sightings report
---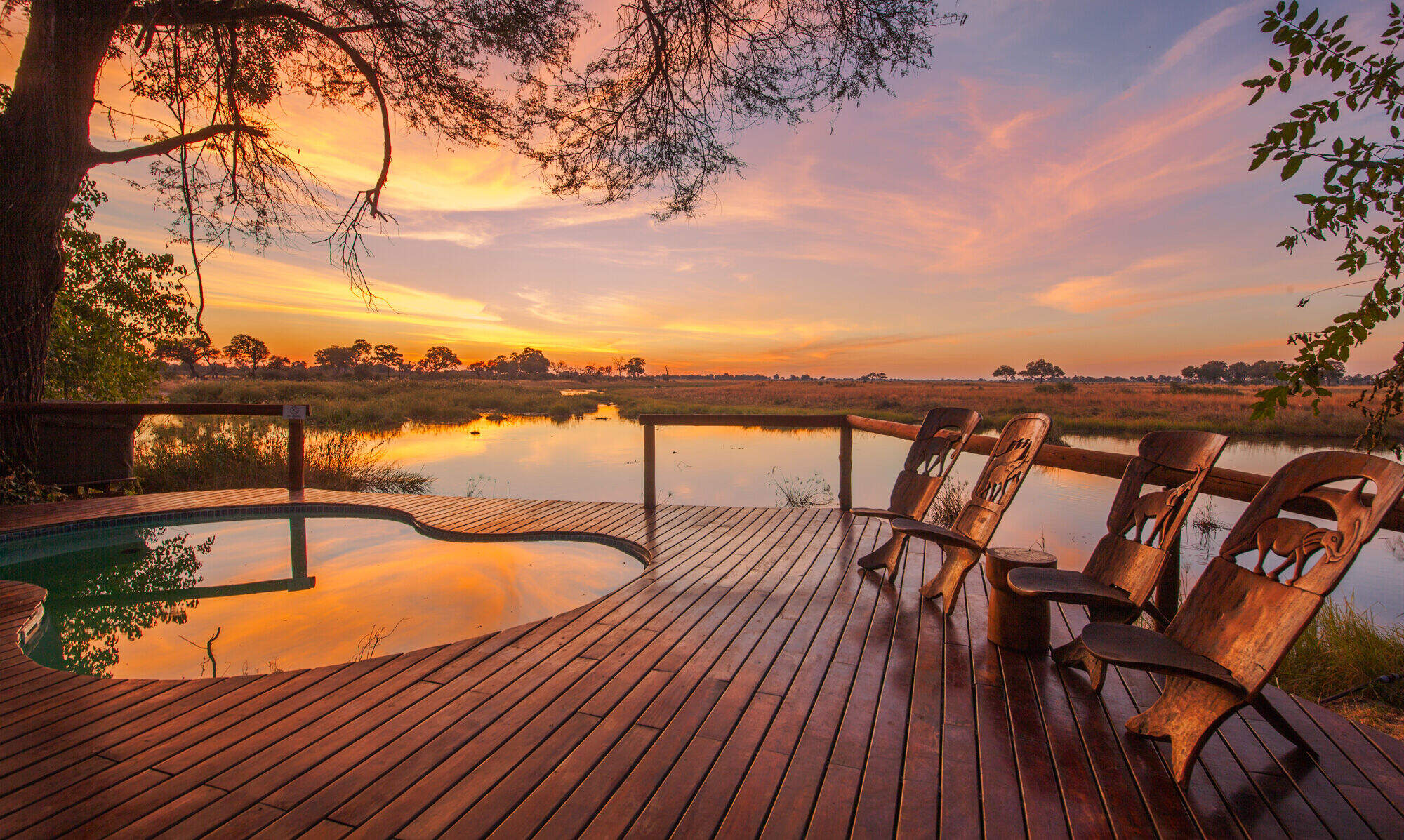 Lagoon Camp
"Lagoon Camp review"
3 nights
Arrived 8 Apr 2022
Feedback response
---
We shared these comments with Kwando's general manager who responded swiftly:
"
We're sorry that you found Lagoon disappointing. It is one of our older camps, but we strive to maintain it well. Some of our team are naturally reserved; that's their nature. But this shouldn't be mistaken for a 'corporate approach'. When you witnessed their singing, it was the staff choir singing and dancing to finish their day; it was cited as a highlight in feedback from other guests who were there.

We apologise that the room's lighting was low. Following this up, your standard lamp was faulty and has now been fixed. Equally, the fencing around the geyser tank was in the process of being replaced when you were in camp; that's now complete.

Our beds have never had mosquito nets as the doors and windows are netted, and a mosquito coil is lit every evening. However, as some guests find bed-nets reassuring, we are introducing these gradually as we refurbish our camps.

It is a shame that the absence of WiFi didn't suit you. We know that some travellers love the 'digital detox' whilst others don't. As times are changing, we are now looking at introducing limited connectivity, albeit in a way that doesn't upset guests who wish to remain 'unplugged' from the world.

We are sorry that our food didn't impress. We've built our reputation on world-class wildlife viewing and so our meal times have to be flexible around the game activities. Hence, we aim for tasty, homestyle cooking served as buffets, with a good selection of fresh salads and vegetables rather than haute cuisine.

Typically we serve:

Early quick breakfast of cereals, fruits, yoghurt, porridge made over an open fire, muffins, tea and coffee
Snacks & coffee on the morning game drive
Brunch comprising a hot dish, vegetarian option, selection of salads, homemade bread, eggs cooked to order, cheeseboard, fruit salad
High tea – selection of sweet and savoury items, iced tea, homemade lemonade, fruit platter, pickles
Afternoon game drive snacks & sundowner drinks
Dinner – Starter, meat and vegetarian main courses, as well as at least three vegetable side dishes, dessert and coffee.

If any guest wants something extra, then we'd encourage them to let our chefs know as they will always go the extra mile if they possibly can.

We're delighted that these guests found their guide excellent and that they had the amazing luck to see a pangolin. Our philosophy isn't about cutting costs: it is about focusing on the safari activities and delivering great value for our guests. Hence, we always provide a guide and a tracker on every vehicle. This is unusual across Botswana; it doubles the size of our game-drive teams and a big extra cost across all of our camps –– but we think it's worth it for the better game experience.
"
Sightings report
---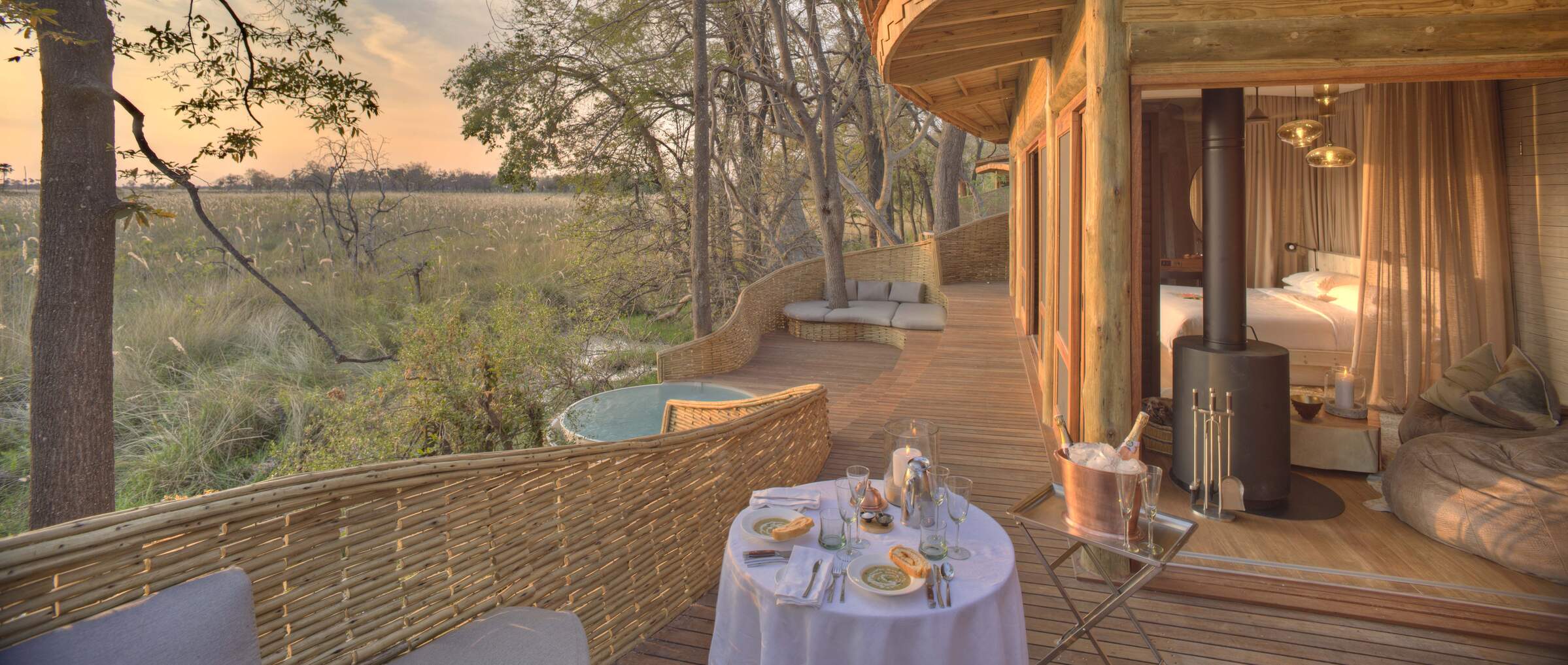 Sandibe Safari Lodge
"Sandibe Safari Lodge review"
3 nights
Arrived 11 Apr 2022
Sightings report
---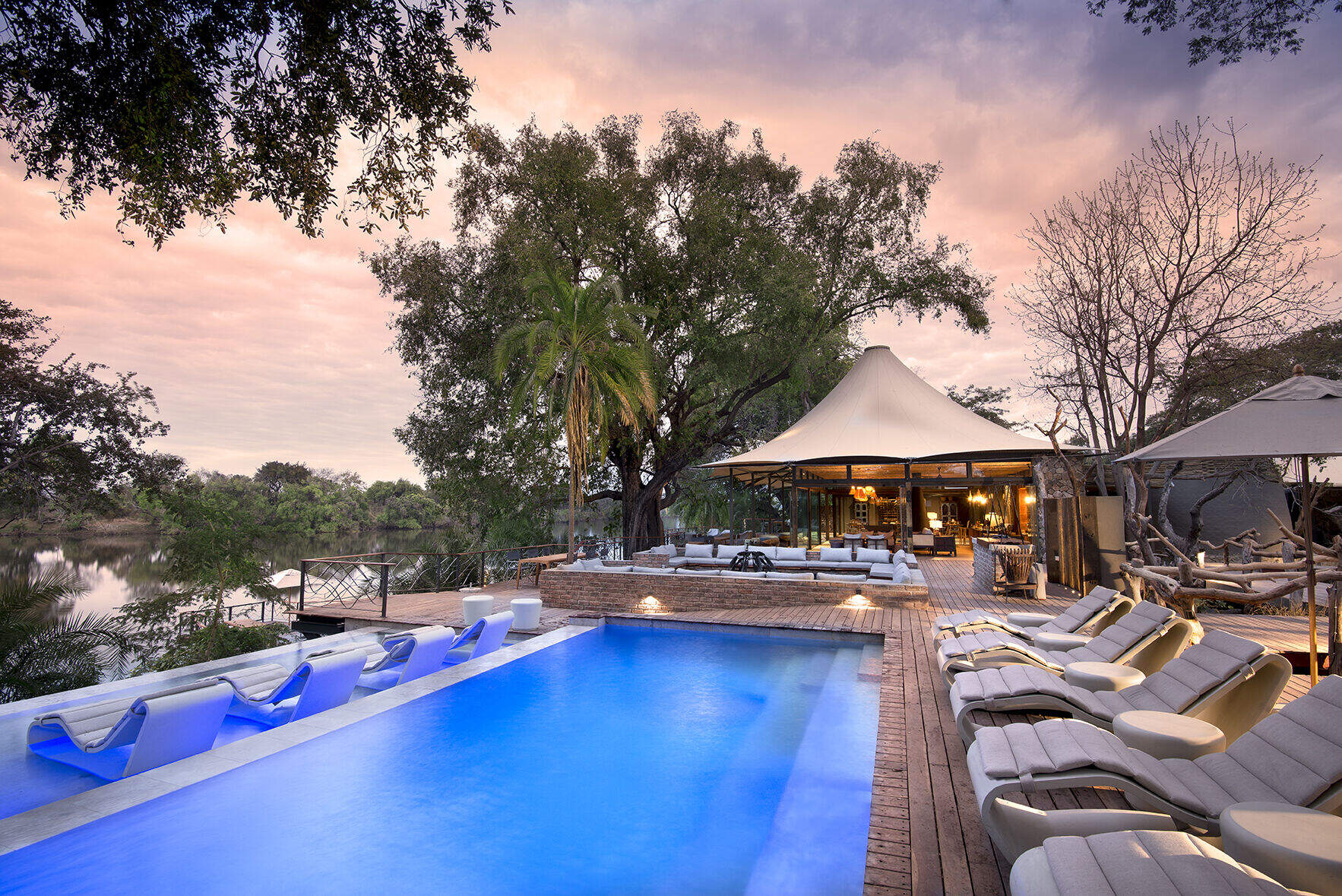 Thorntree River Lodge
"Thorntree River Lodge review"
2 nights
Arrived 14 Apr 2022
Sightings report
---

Zambia and 1 other country between 24 Mar 2019 and 14 Apr 2019
"Just what we had hoped for.

Although there were only two other guests in the camps on two out of our 10 nights, we still received dedicated and outstanding service at all three camps; making us feel quite special. Experiencing two National Parks and three camps was just the right mix of variety for us. Staying 3 or 4 nights in a camp seemed optimal.

Having been on other safaris later in the year it is clear more wildlife sights are likely in the dry season, but the greeness and the dust-free air of April made the challenge of finding the animals a worthwhile counterbalance."
---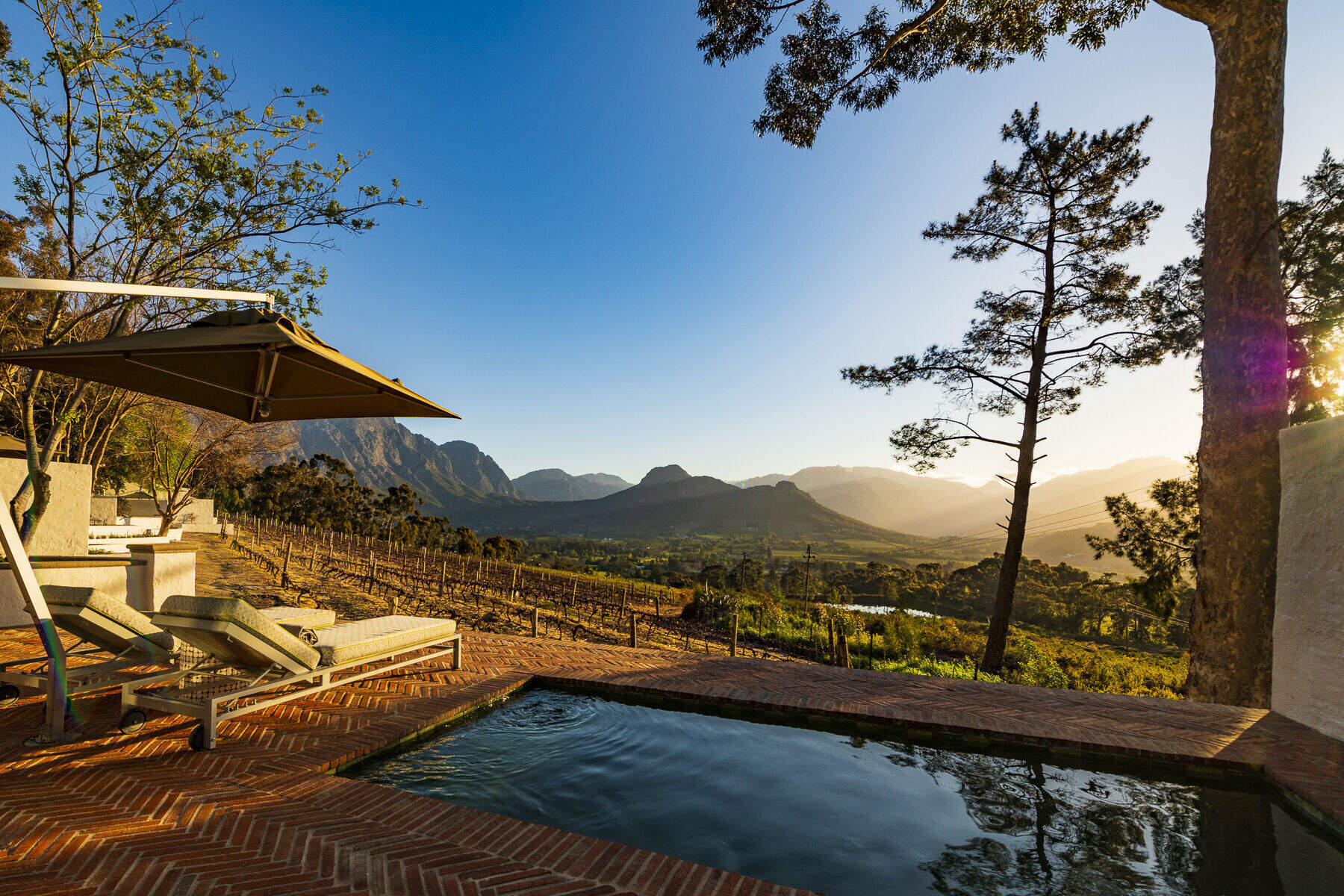 La Petite Ferme
"La Petite Ferme comments"
3 nights
Arrived 25 Mar 2019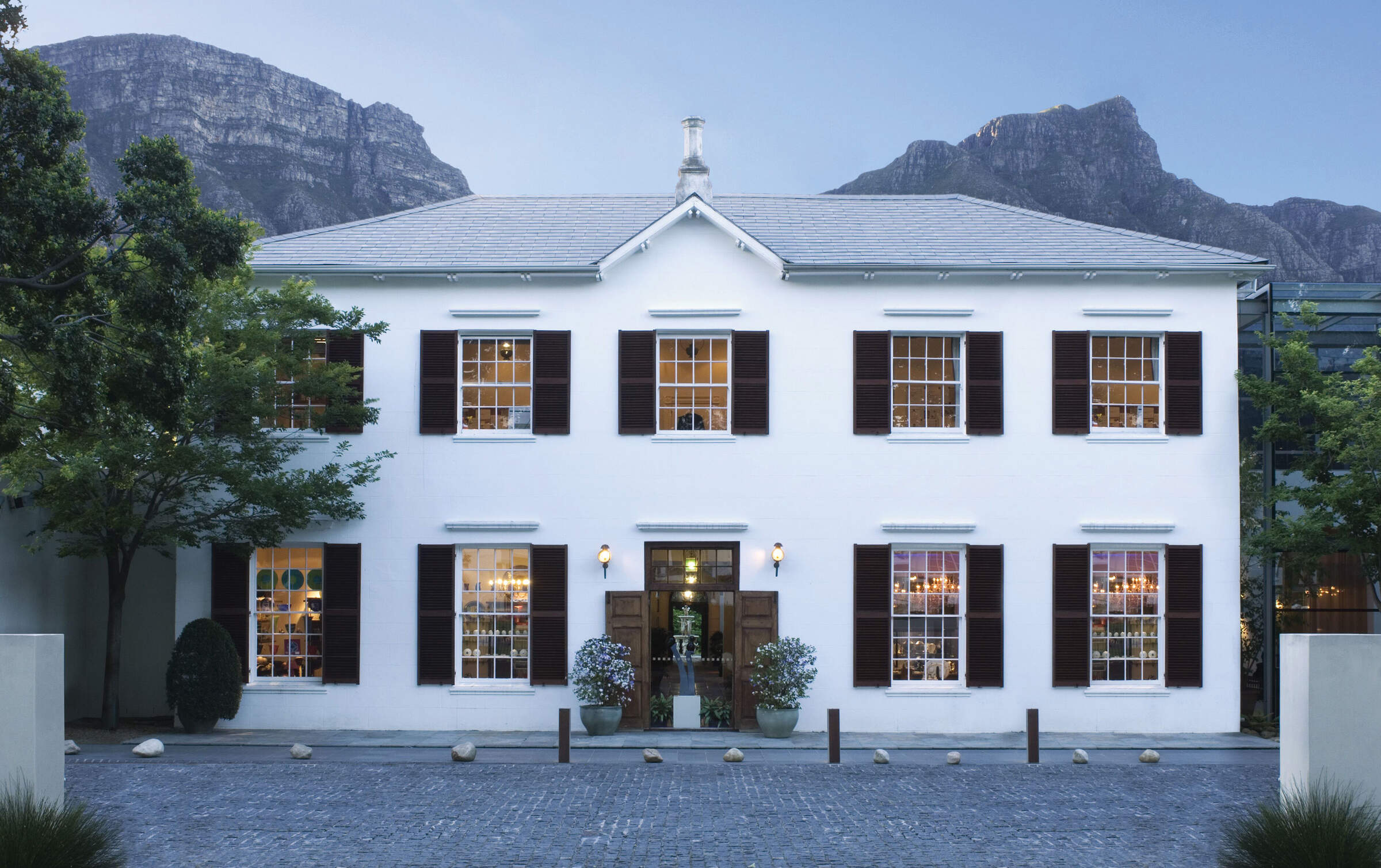 Vineyard Hotel
"Vineyard Hotel review"
3 nights
Arrived 28 Mar 2019

Protea Hotel Livingstone
"Protea Hotel Livingstone review"
1 night
Arrived 31 Mar 2019
Lodge not featured by Expert Africa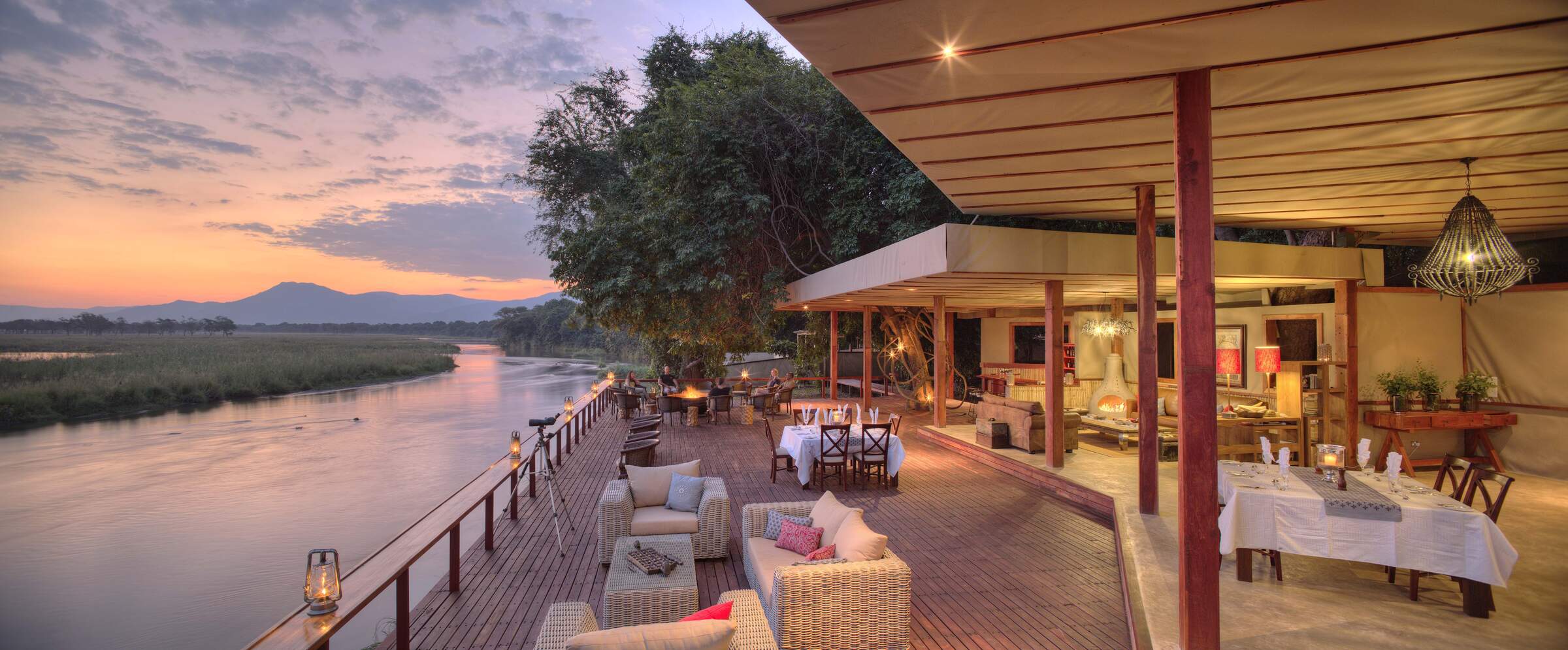 Sausage Tree Camp
"Sausage Tree Camp review"
4 nights
Arrived 1 Apr 2019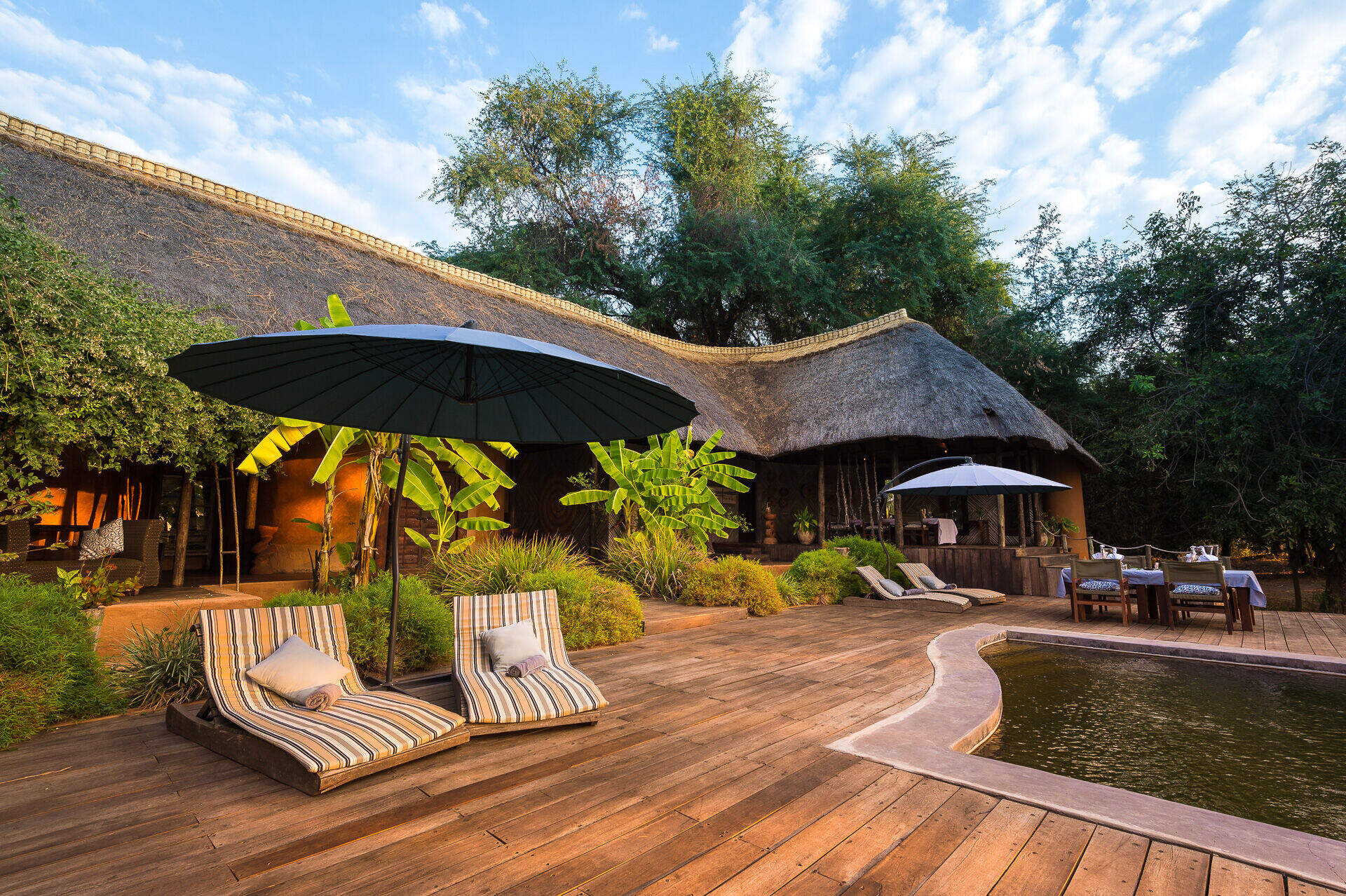 Luangwa River Camp
"Luangwa River Camp review"
3 nights
Arrived 5 Apr 2019
Sightings report
---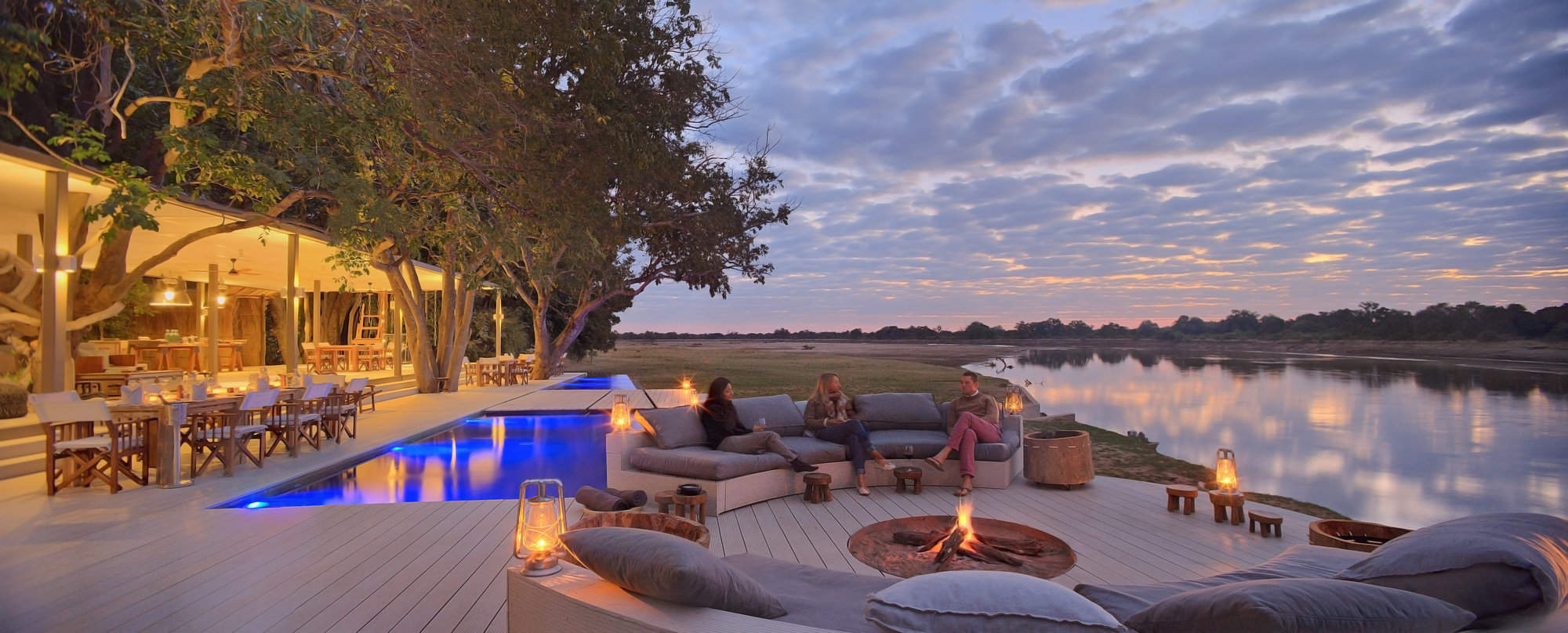 Chinzombo
"Chinzombo review"
3 nights
Arrived 8 Apr 2019
Feedback response
---
Like most camps in Zambia, Chinzombo's Full Board rates are inclusive of all standard / local drinks. All premier spirits, wines and champagnes cost extra. These guests bought 'Glenfiddich 26 years old Excellence' which Chinzombo sell for $40 a shot. Chinzombo have explained that they purchased the bottle in South Africa for ZAR 6,099 (approximately $430) at the beginning of 2018. When importing alcohol from SA, it is subjected to a duty rate of 25%, as well as VAT, clearing fees and handling, procurement freight charges and then further transport costs to get it from Lusaka to Mfuwe. By the time it sits on the bar, the camp has usually ended up paying at least double what the bottle was bought for. Hence, the additional charges for imported and premium drinks - which we understand they often make a loss on, or barely break even.



Sightings report
---