Travel reviews by Mr & Mrs K from Bucks
disappointing but with some highlights
Botswana and 1 other country between 28 Apr 2012 and 12 May 2012
"Botswana was our 5th trip to Africa on safari holiday. We had very high expectations on the basis of outstanding previous experiences. But we returned very disappointed. There were few exciting moments and our memories, quite honestly, are of relative dullness. Our photos convey this; we have relatively few and those which we have are not as good as others taken on previous trips. The meerkats and vic falls were the exception but this was an extremely expensive way to see them!!

There was just no excitement. We were expecting the delta to be lush and teeming with wildlife but in reality it is just a series of islands interspersed with wet bits. We went all the way to Botswana and didn't even see a hippo! And we saw just one elephant in the water. You see more in Kenya! The country is also very flat and visually dull. Even the short flights are boring.

The guides are all very pleasant but come across as bored. Where is the enthusiasm?

It's hard to put it onto words without coming across as overly moany. We regret going, to be honest, as it is an expensive country (why???) and we could have had 4 good other holidays in place of this one. We won't be recommending Botswana to anyone.

This appears to be a country which is cleverly marketed but fails to deliver in reality."
Feedback response
We are really sorry indeed that these travellers didn't enjoy their trip as much as we would have hoped for. Clearly Botswana was a massive disappointment to them, and that is a real sadness for us.

It's always difficult to match and excel all of everyone's expectations but for a traveller to be disappointed by the country's landscape, its wildlife and even the short flights is exceedingly unusual. Taking one example: to stay for 5 nights at a combination of Kanana and Shinde and not to see a hippo, we'd also class as phenomenally unlucky.

The vast majority of our travellers really love their trips to Botswana as our Botswana feedback page shows; were only sorry that these travellers were clearly very unlucky in some ways and didn't.

There's a little consolation for us that there were some high points to their trip, including the meerkats; Victoria Falls; the pride of lions and elephant in camp at Kanana; and the leopard at Shinde.
Arranged By Megan Green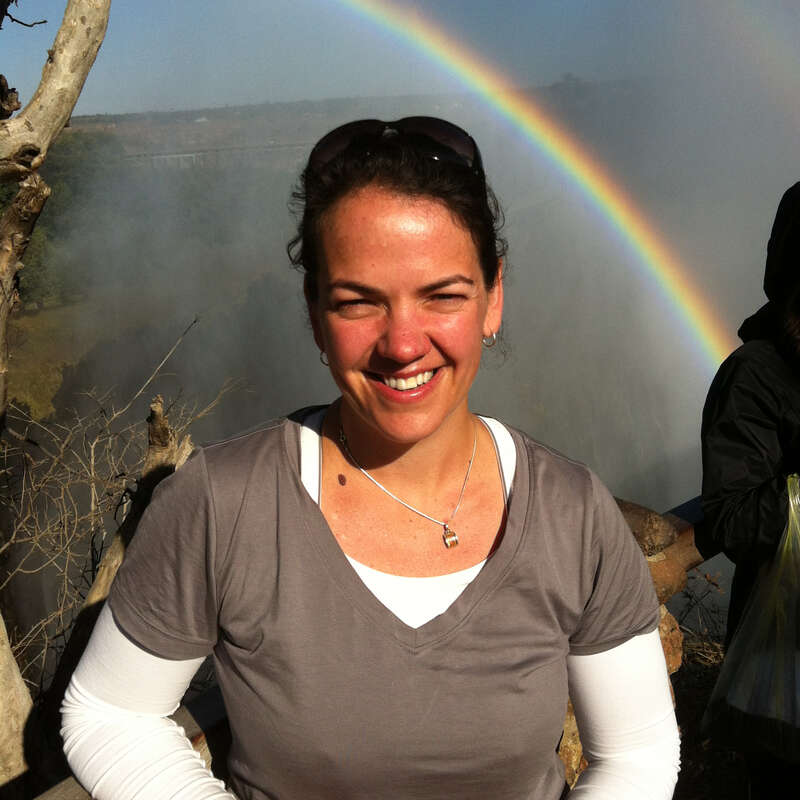 ---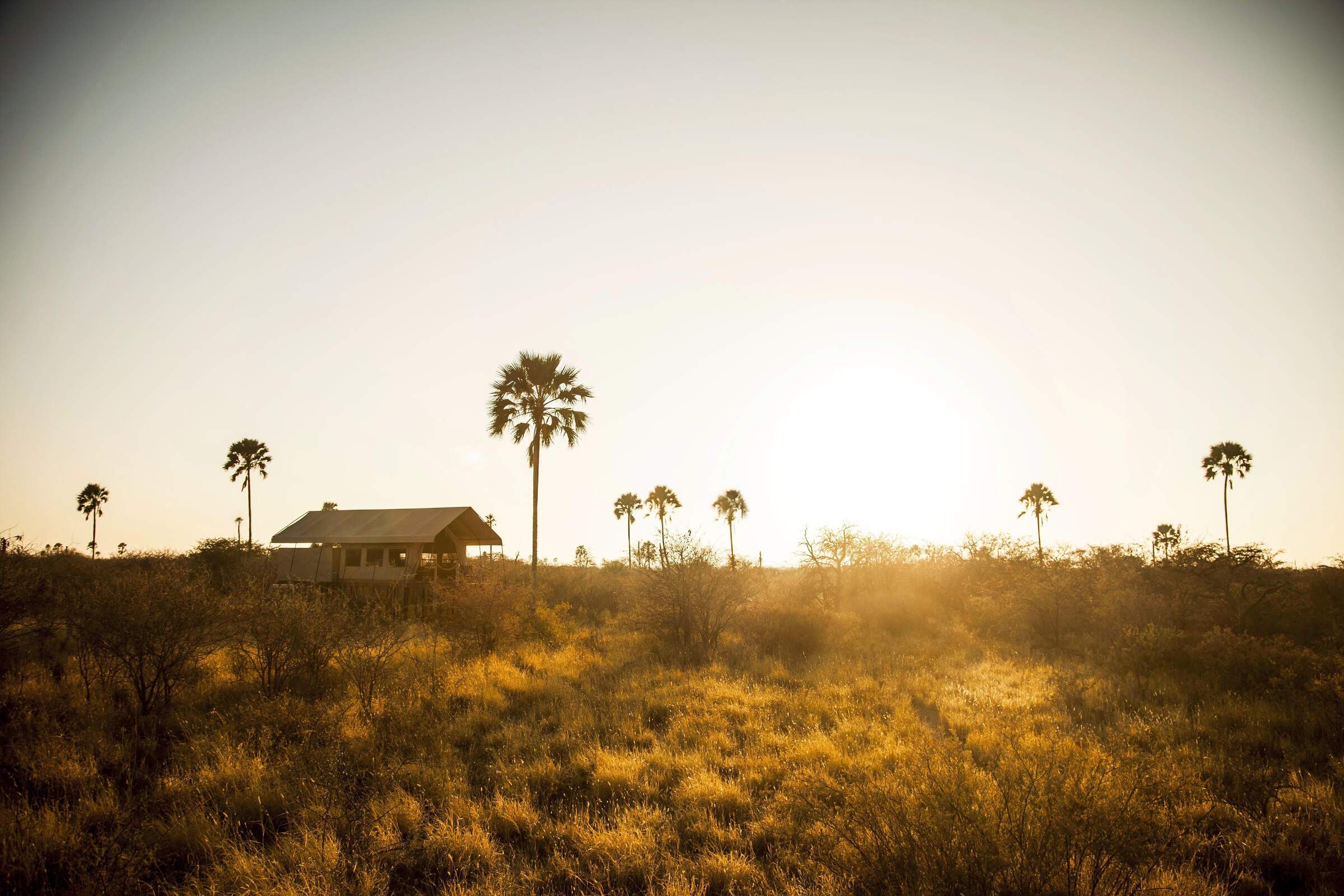 Camp Kalahari
"could be better"
3 nights
Arrived 29 Apr 2012
Feedback response
---
Reading about their whole trip, these travellers arrived with very high expectations of Botswana, but returned very disappointed and were sorry that they found aspects of Camp Kalahari which they didnt like.
When we passed all of their comments to the camp manager, Jo, she replied (regarding the bees) that Tent 5 is used often, and when these guests mentioned the bees to me, I sent a member of staff to check during tea. They didnt see any then, and we havent had any other comments from others in camp, about the bees.
Jo commented that she did speak more than usual, as the Italian family were asking a lot of questions and she apologized that at the time she had the flu, which may explain if I was too loud as my ears and nose were fully blocked.
Were glad that these travellers enjoyed the meerkats so much even if they were disappointed by the safari. We always try hard to explain that game is scarce in and around the Makgadikgadi Pans; we include this in our literature, and on our website. Were sorry if we failed to emphasise this enough to these travellers.
Finally, theres a very good point here about the relatively basic furniture and the full vehicle; Camp Kalahari is the lower-budget choice when compared with
Jacks Camp
and
San Camp
and these are some of the reasons why its less costly.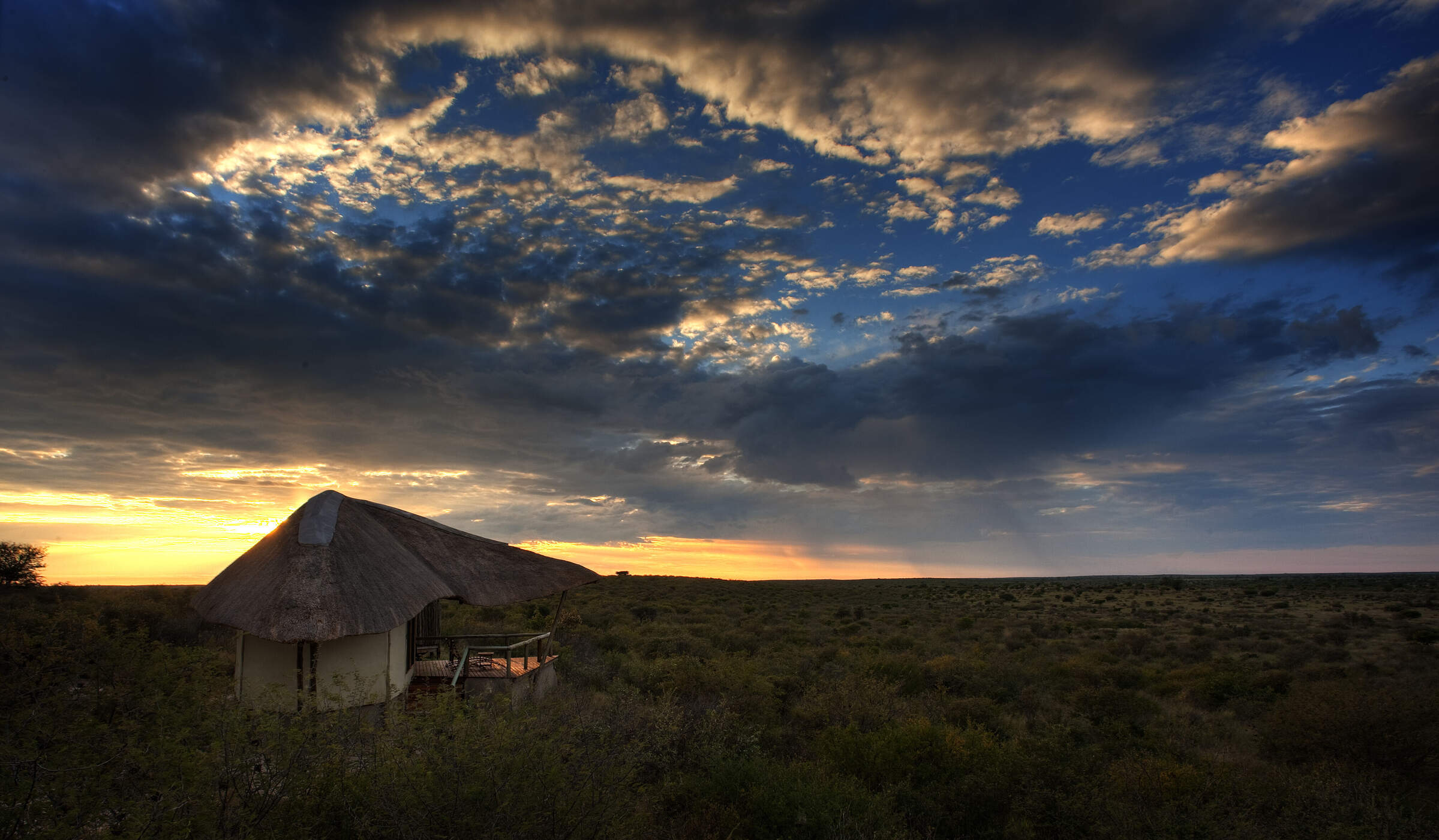 Tau Pan Camp
"Great lodge but animals not great"
2 nights
Arrived 2 May 2012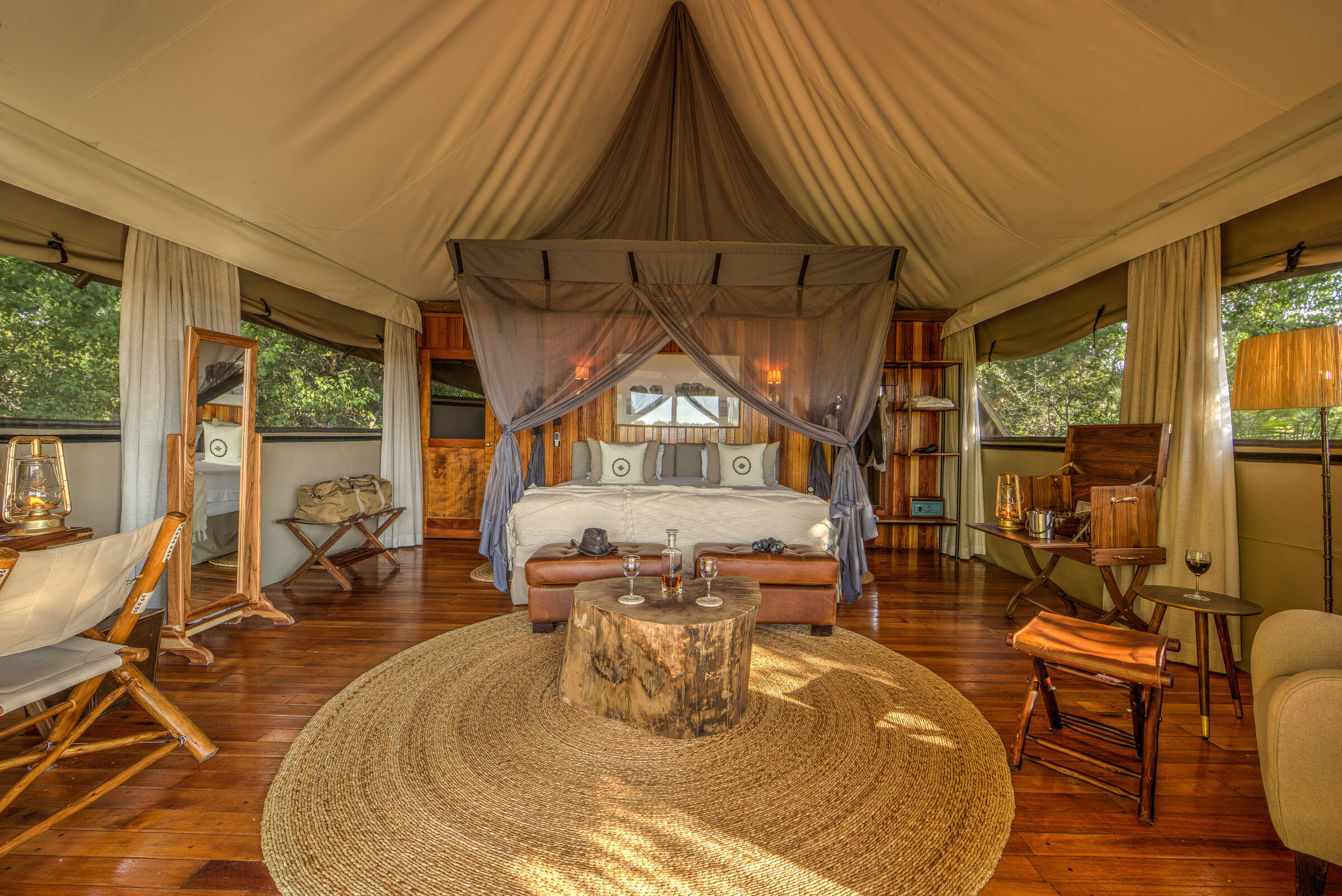 Kanana
"Good lodge and good animals"
2 nights
Arrived 4 May 2012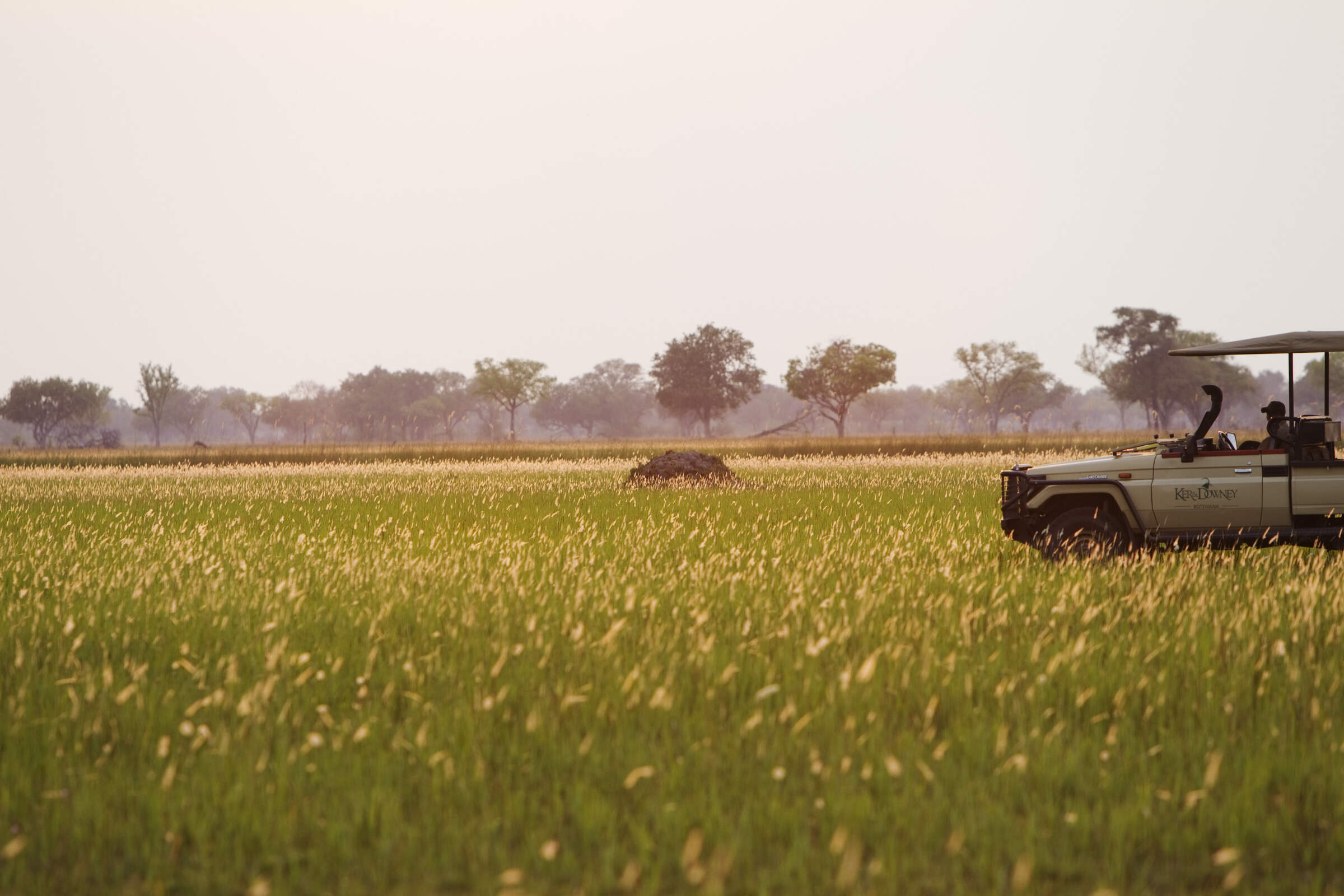 Shinde Camp
"best of them all"
3 nights
Arrived 6 May 2012

Avani Victoria Falls
"good location with extorbitant food prices"
2 nights
Arrived 9 May 2012