Travel reviews by Mr & Ms S from Wimbledon
Return to Kaingo Camp and Mwamba Bushcamp
Zambia between 19 Sep 2022 and 30 Sep 2022
"The entire trip went smoothly including linking with our independently booked international flights through Expert Africa's local ground agents, who were punctual and excellent in undertaking the transfers between the airport and hotel in Lusaka.

This was a return to the two Shenton Safaris camps after an interval of 5 years. Expert Africa showed great patience with our repeated rebookings and amendments after our initial booking in December 2019. No sign of any effect of Covid at the camps or at our hotel or at the airports in Zambia. Excellent camps and guides and good companionship amongst staff and guests. It was lovely to be back.

The game experience was wonderful, with plentiful sightings of big cats, ellies and other favourites, excellent friendly, small camps in an area where we only saw two other camps' game drive vehicles. Part of this area of South Luangwa's appeal is high density wildlife and low density visitors. A great experience and many highlights and happy memories."
---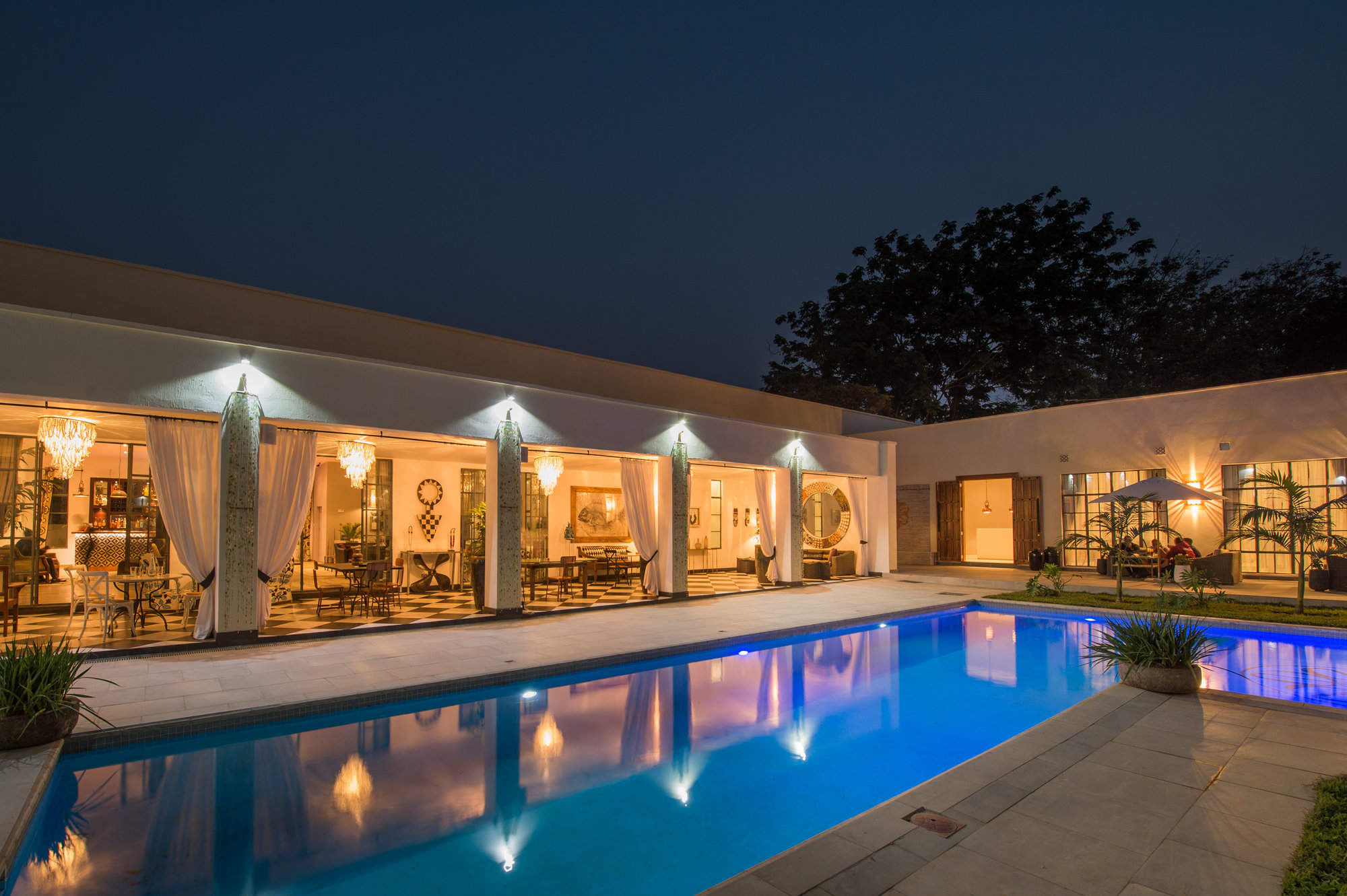 Latitude 15
"Latitude 15 review"
1 night
Arrived 20 Sep 2022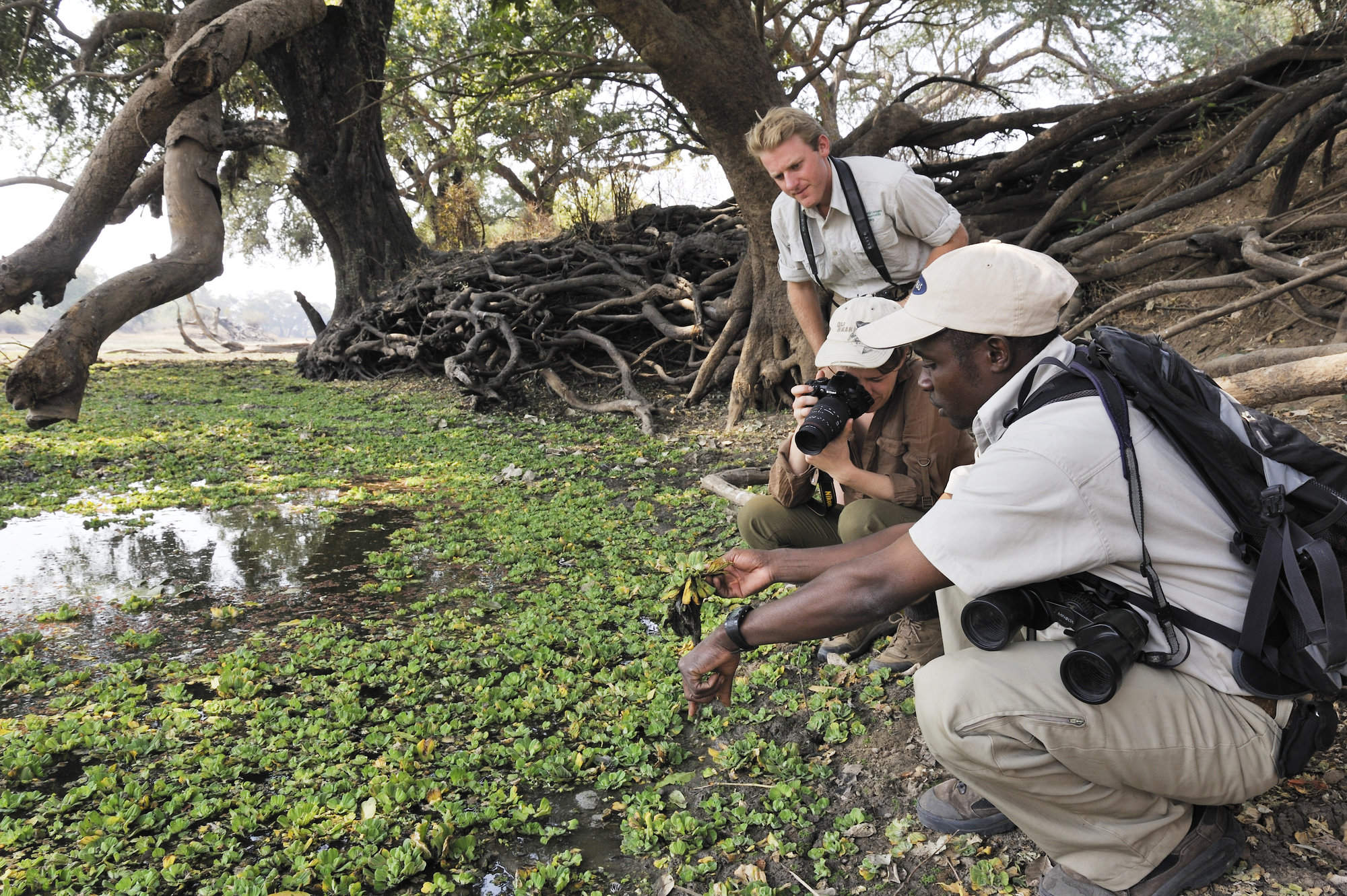 Kaingo Camp
"Kaingo Camp review"
4 nights
Arrived 21 Sep 2022
Sightings report
---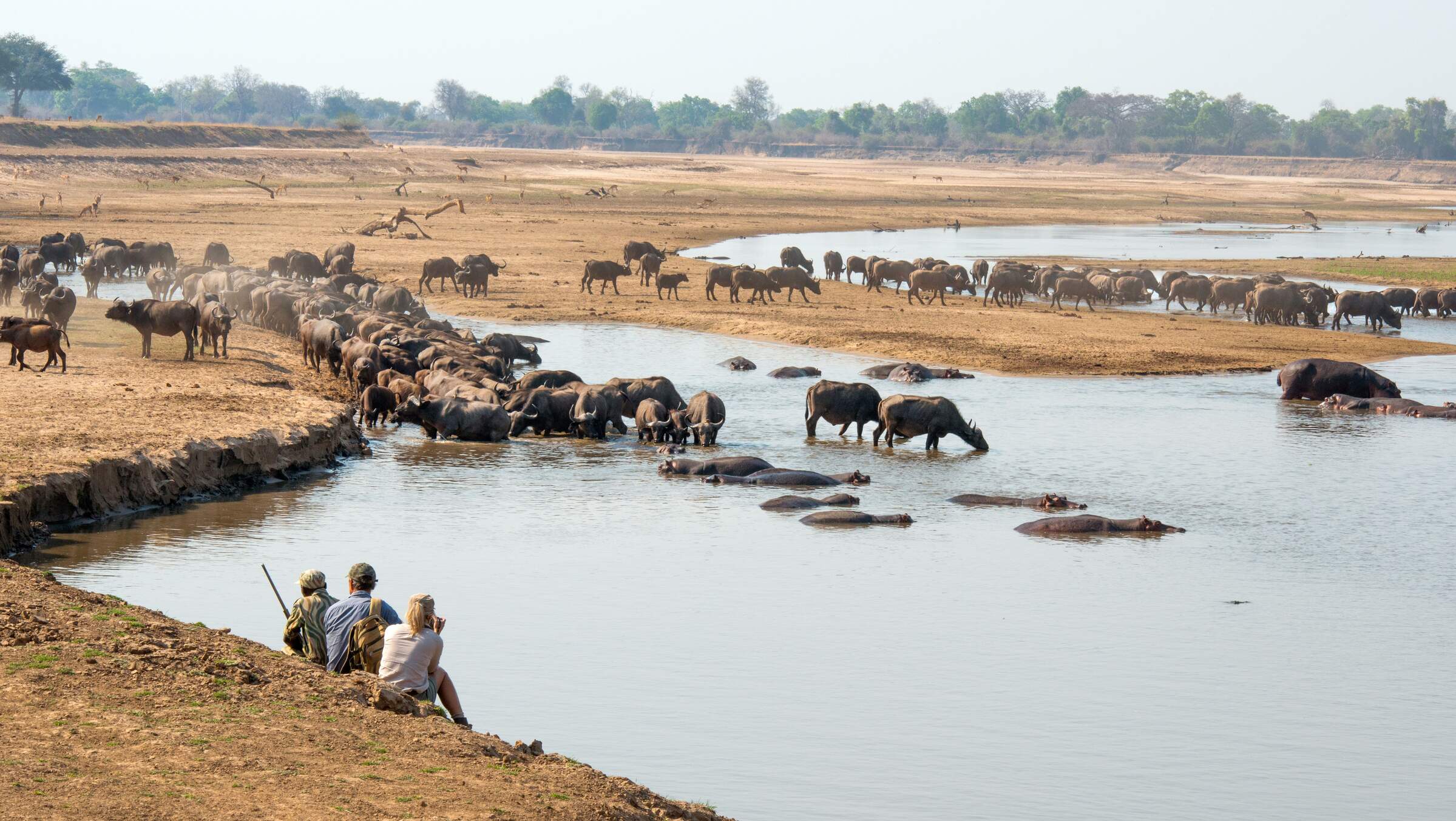 Mwamba Bushcamp
"Mwamba Bushcamp review"
3 nights
Arrived 25 Sep 2022
Sightings report
---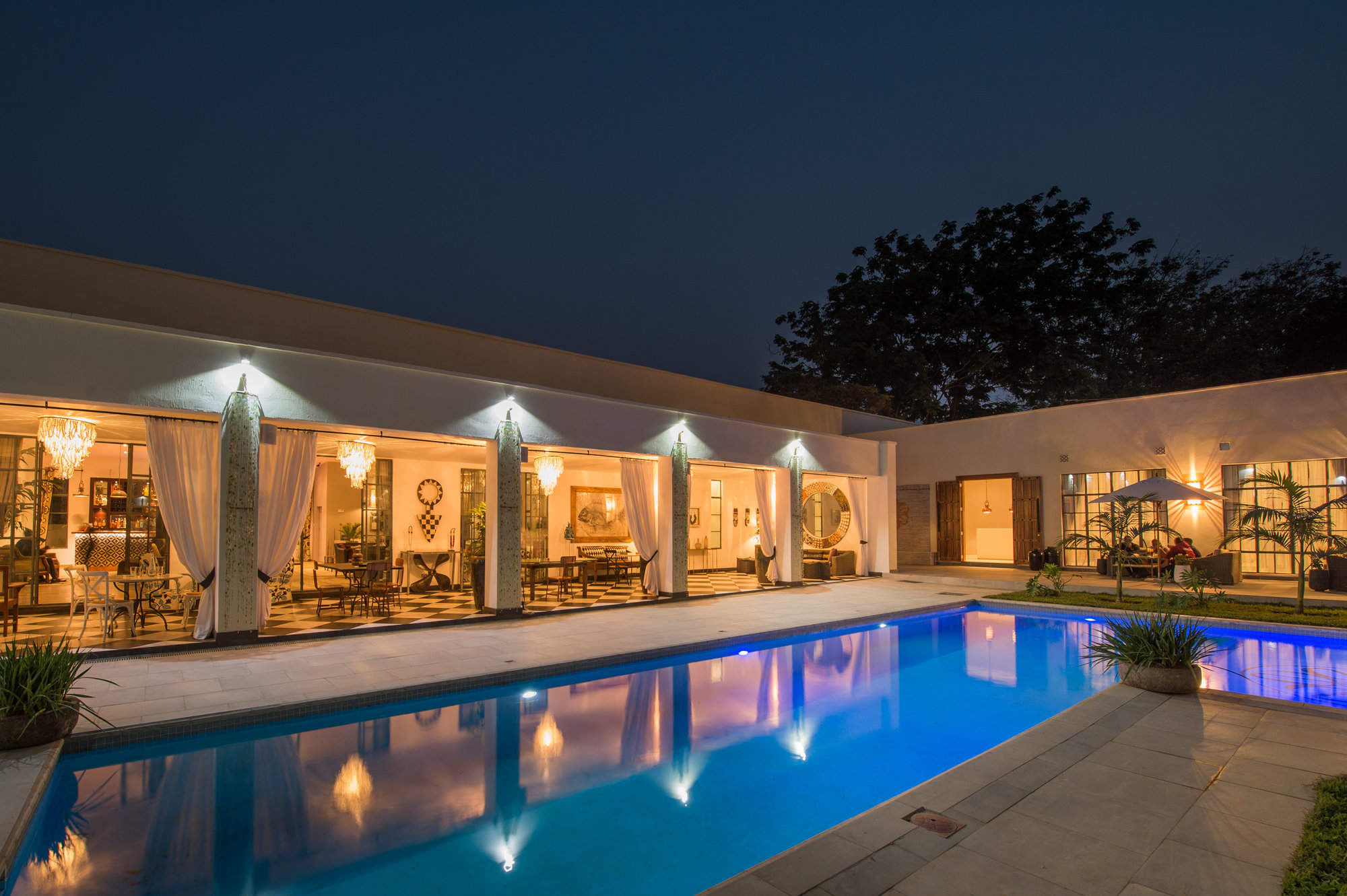 Latitude 15
"Latitude 15 review"
1 night
Arrived 28 Sep 2022
Wonderful safari in South Luangwa Park
Zambia and 1 other country between 15 Oct 2017 and 28 Oct 2017
"This was our second safari in South Luangwa Park, after an interval of 4 years. We knew the area to visit, relatively distant from the entrance to the Park, as the game is excellent but the game vehicles few so viewing is really good. With help from Expert Africa's Claire we chose 3 camps and they were all excellent. She encouraged us to include a small bush camp and we were pleased that she did as it was probably the best experience and our apprehension about the open air bathroom was misplaced as it was private and enclosed.

Claire was brilliant because she was able to change our three return flights after we had made our booking, to accommodate a private trip to/from Chipata that we had not been able to firm up initially. All our arrangements went smoothly other than delays caused by the airline - as she had provided the contact details of Expert Africa's ground agents in Nairobi we were able to phone and ensure they waited at the airport while our luggage was located."
---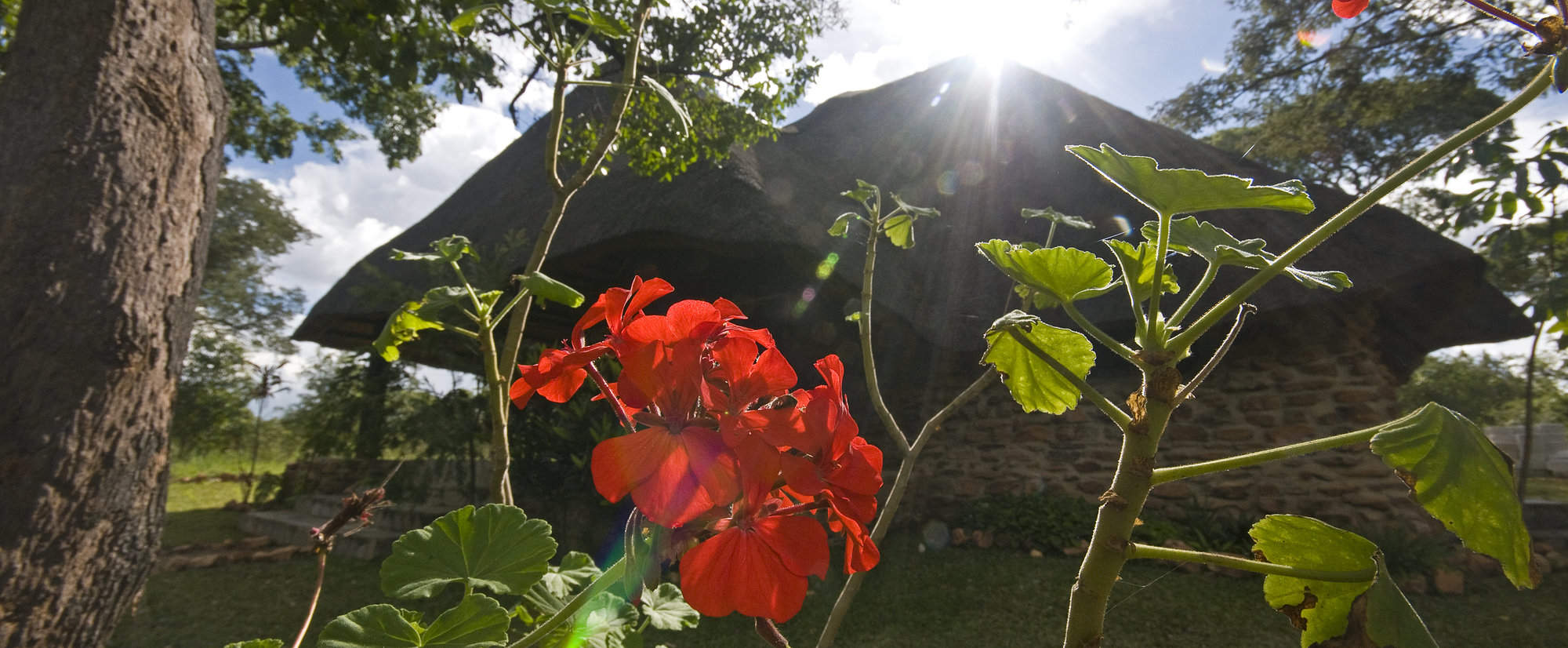 Pioneer Camp
"Better than overnighting in a Lusake hotel"
1 night
Arrived 16 Oct 2017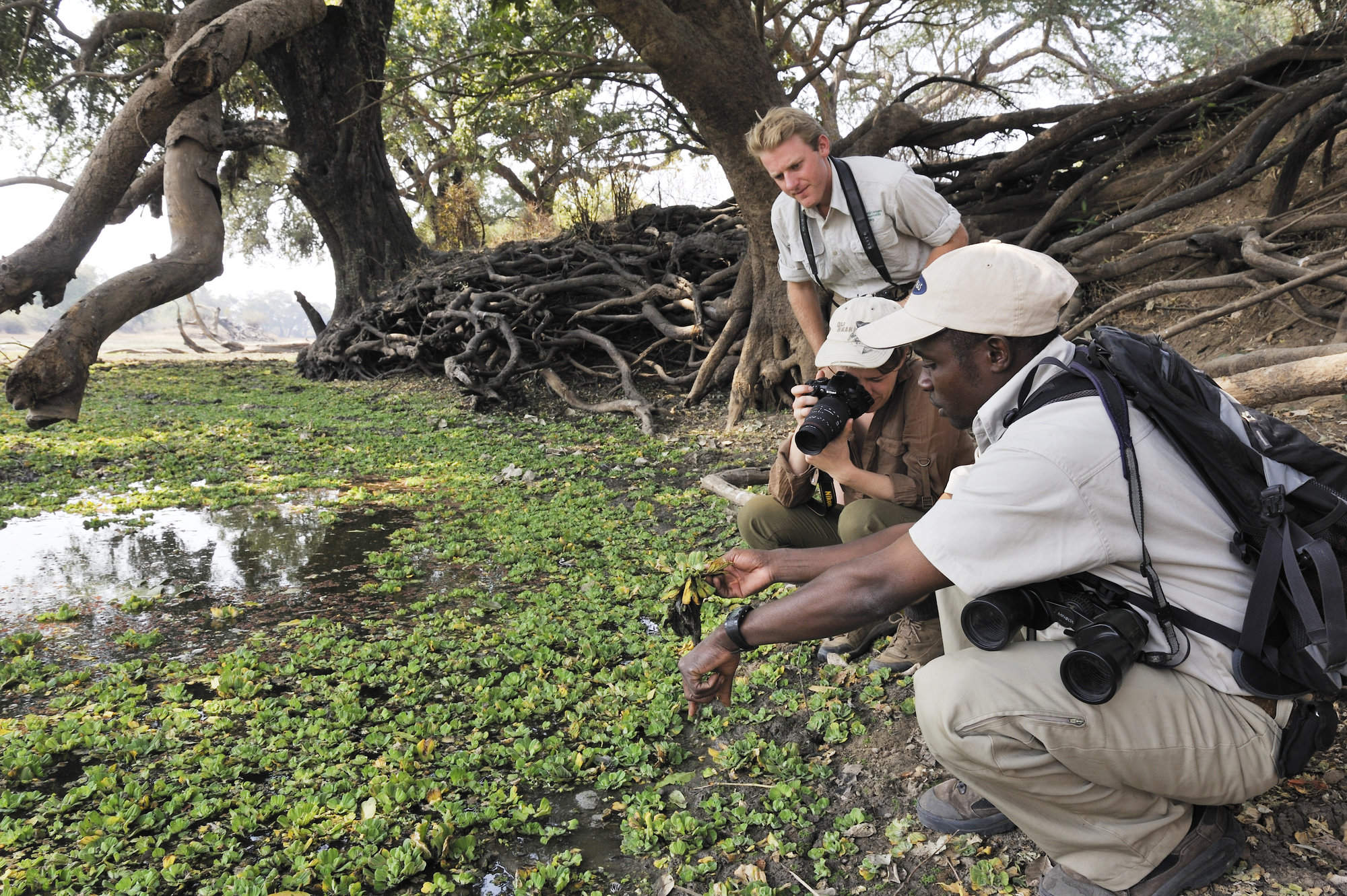 Kaingo Camp
"Great guides and many leopard sightings"
2 nights
Arrived 17 Oct 2017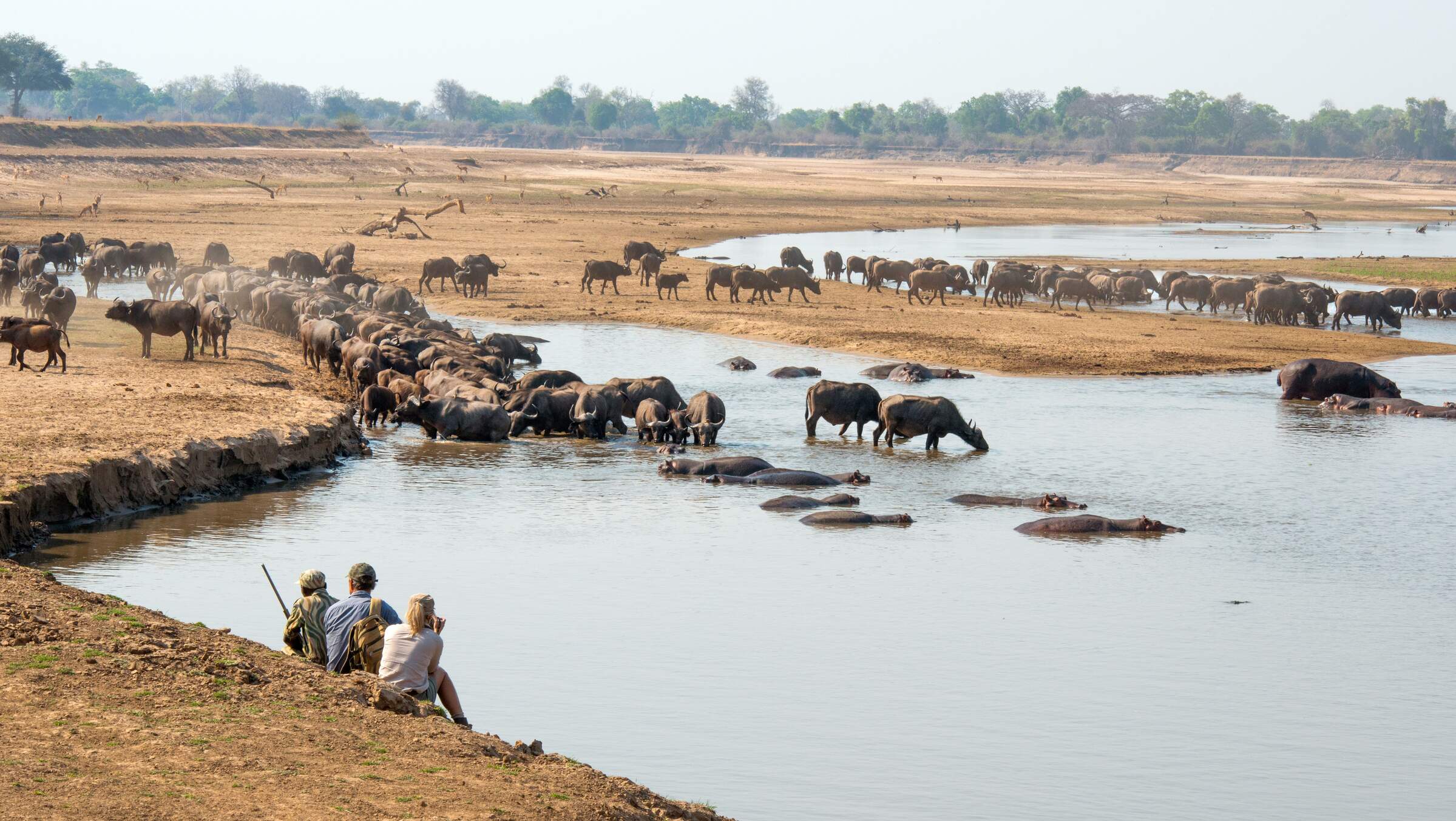 Mwamba Bushcamp
"Remote but comfortable camp"
2 nights
Arrived 19 Oct 2017

Tena Tena
"Very comfortable and spacious tents"
3 nights
Arrived 21 Oct 2017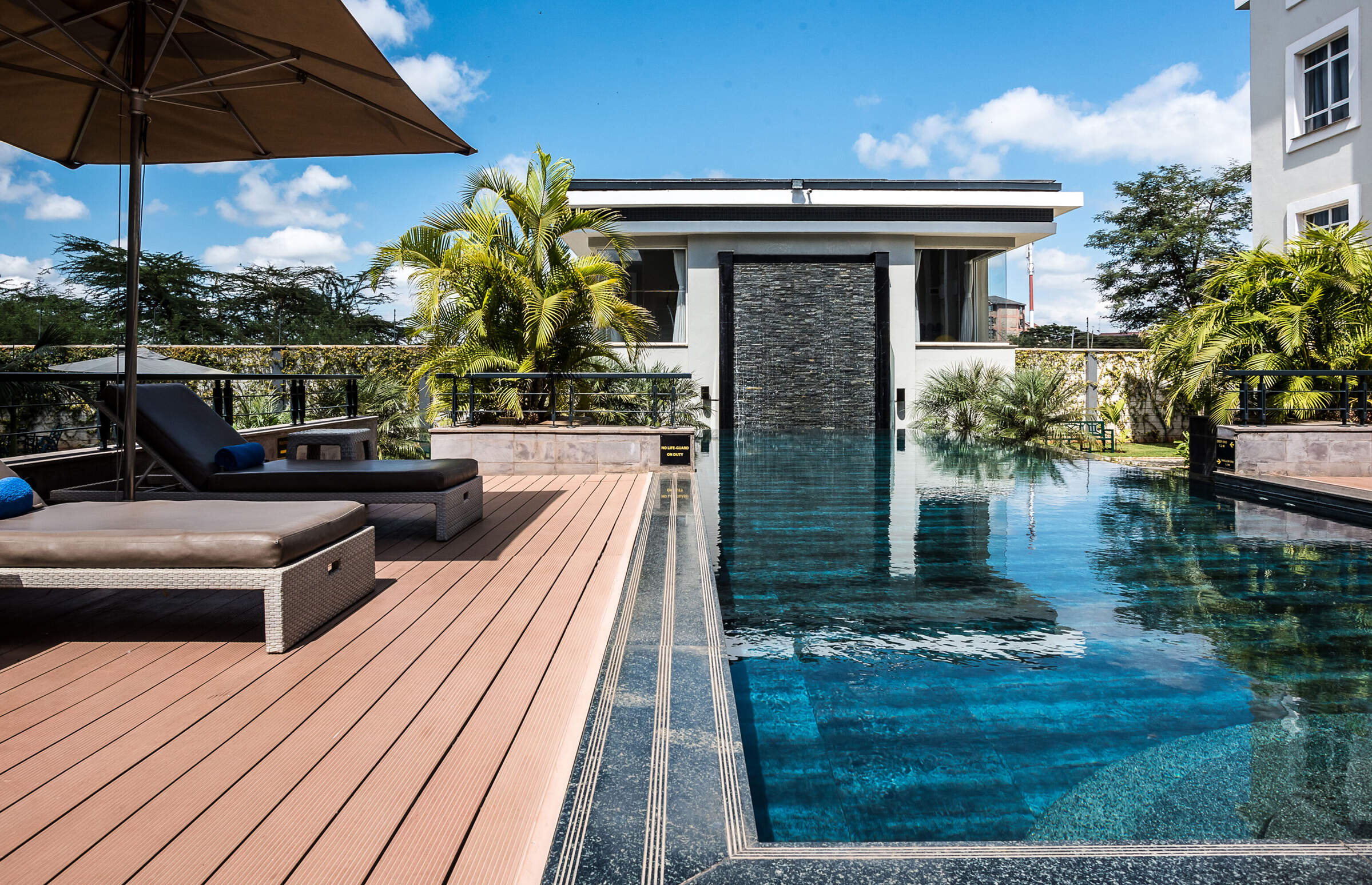 Eka Hotel
"A modern hotel with quick access to airport"
2 nights
Arrived 26 Oct 2017
Zambia between 4 Oct 2013 and 18 Oct 2013
"Overall the trip was enormously enjoyable and successful.

We thought that our visits to Lilongwe and Chipata, both the SOS Children's villages and the experience of smaller towns, added considerable interest to the trip and added an extra dimension to the safaris, since we met local people and saw the country beyond the slightly false environment of the safari camps. Everyone we met was extremely friendly and welcoming. We also enjoyed our short stay in Nairobi, staying as before at the excellent but unfussy Fairview Hotel.

The safaris were very enjoyable. Lion Camp was our favourite of the two camps and could not be faulted, and we would definitely recommend it to anyone. Its location is exceptional and the game plentiful. We saw lots lions, a leopard on 3 occasions and many elephants - these three being our favourites - and the reviews of the plentiful sightings of lions and leopards were a major factor in selecting Lion Camp. We were not disappointed.

Puku Ridge was also lovely and suffered in our estimation only because of the wonderful experience we enjoyed at Lion Camp and the unfortunate fact that we were the only guests. The wildlife was not as plentiful but the guide made the drives very enjoyable nontheless.

We identified the safari camps we wished to visit and made some of the other accommodation arrangements ourselves, but Expert Africa's Claire Scott was happy to talk through our proposals and offer alternatives for our consideration, and most importantly she made the travel arrangements to fit our plans as well as booking the safari camps and our overnight stays outside Lusaka, so that everything worked seemlessly. She also held our complicated international flight bookings longer than we imagined possible while we delayed fixing our dates due to difficulties finalising when we could visit the SOS Children's Villages. All the travel arrangements and connections went smoothly."
---

Own arrangements
"Lilongwe to Chipata"
3 nights
Arrived 5 Oct 2013
Lodge not featured by Expert Africa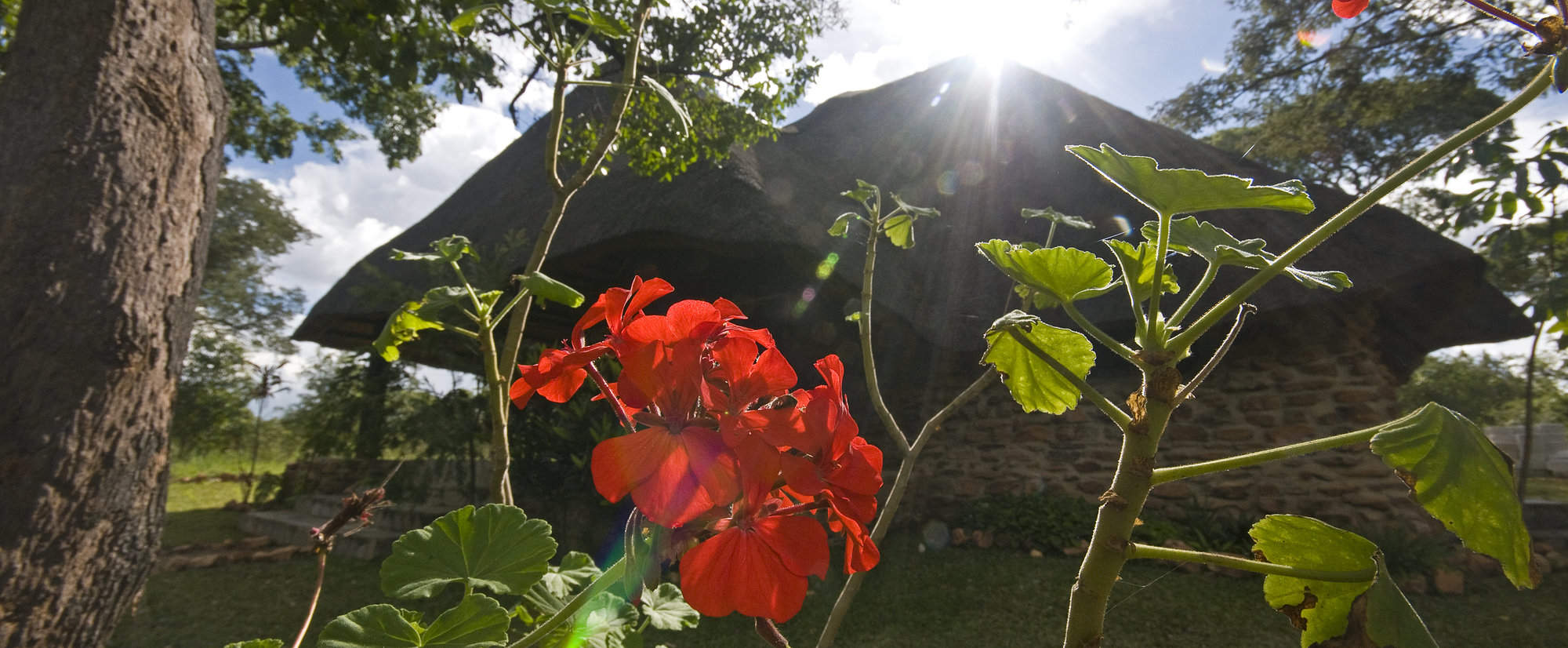 Pioneer Camp
"Pioneer Camp"
1 night
Arrived 8 Oct 2013

Own arrangements
"Chipata"
2 nights
Arrived 9 Oct 2013
Lodge not featured by Expert Africa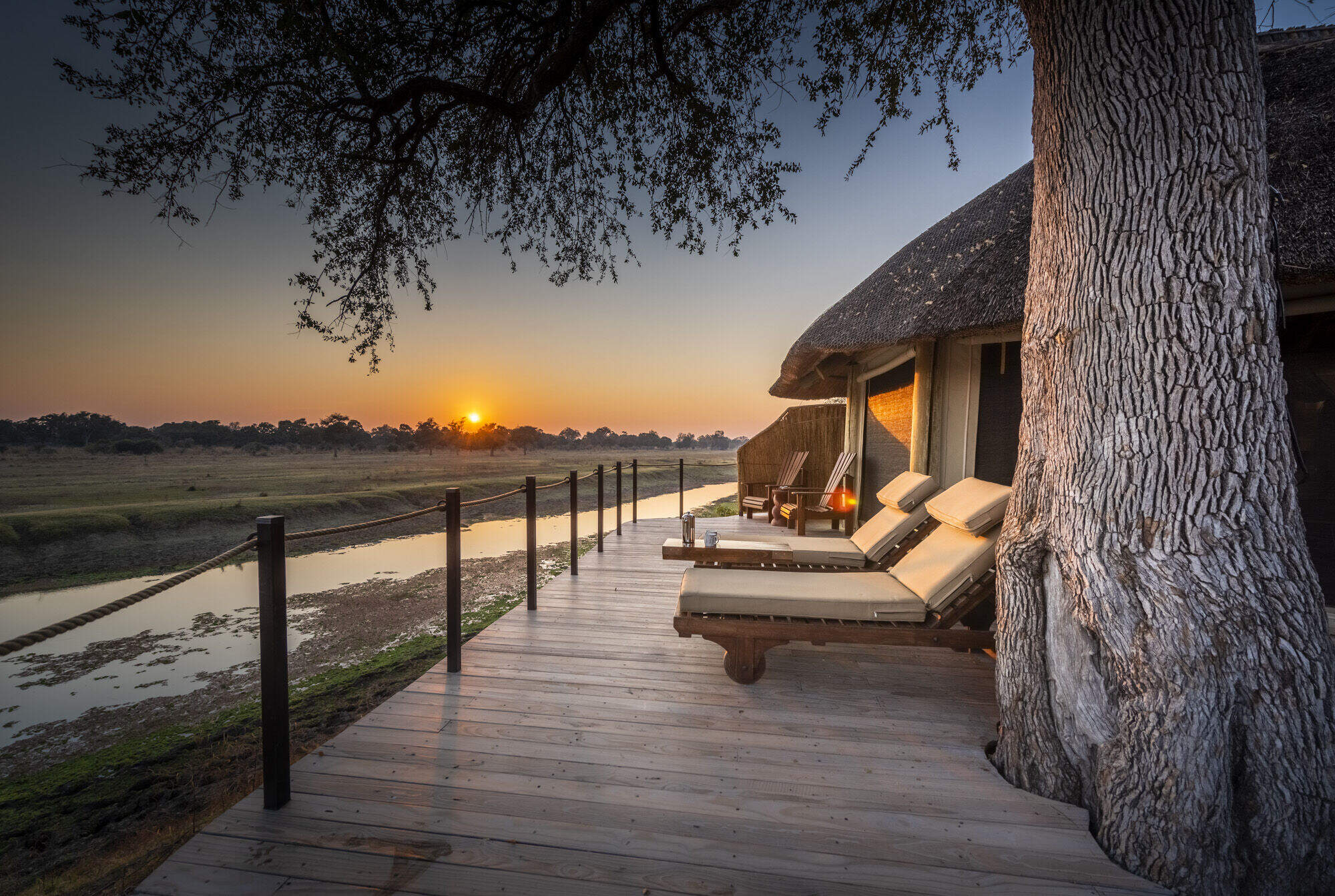 Lion Camp
"Wonderful Safari at Lion Camp"
3 nights
Arrived 11 Oct 2013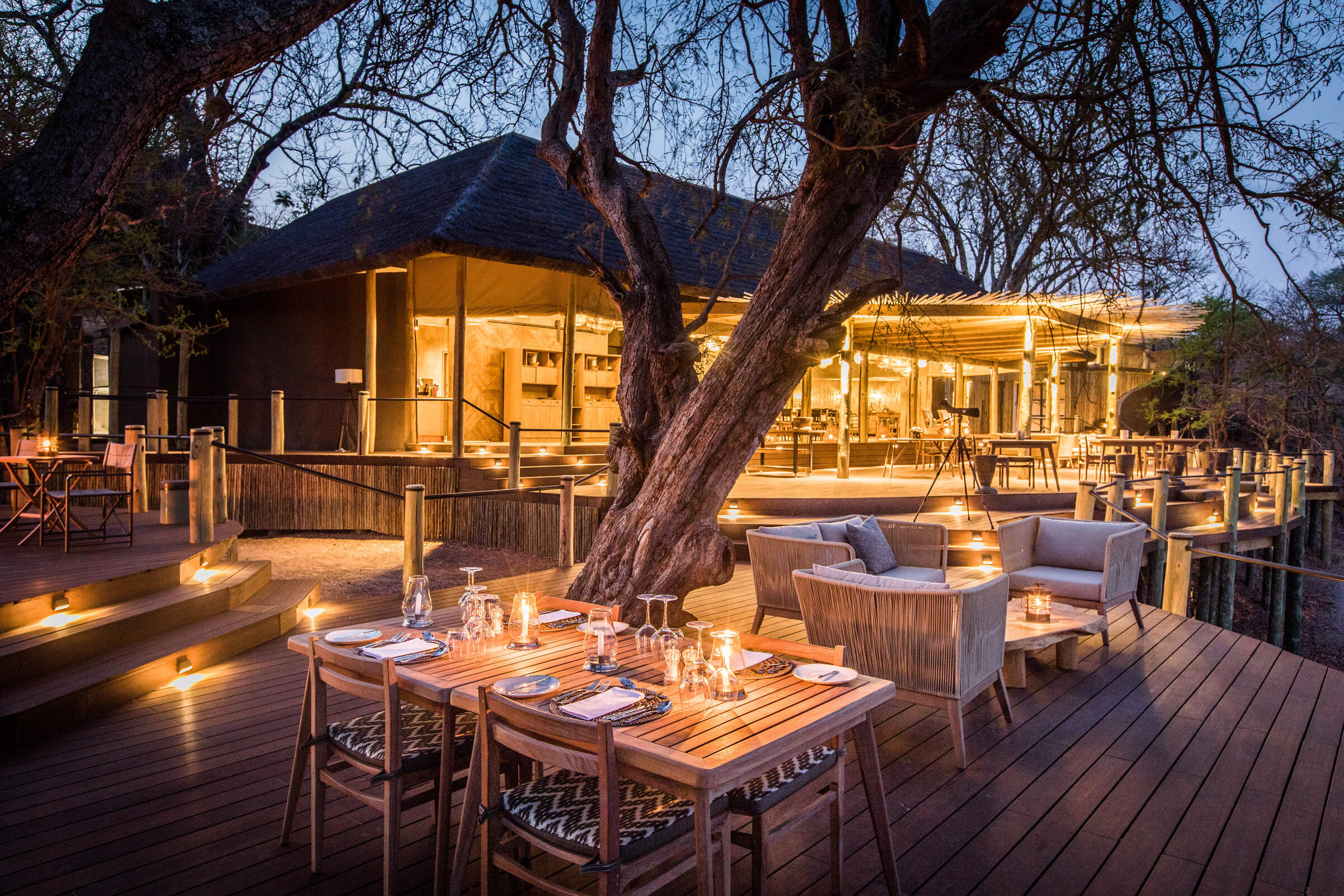 Puku Ridge
"Puku Ridge safari"
3 nights
Arrived 14 Oct 2013