Travel reviews by Miss H from Bayswater
Namibia between 22 Aug 2015 and 6 Sep 2015
"Namibia is an incredible country and Expert Africa organised everything very well and Martha in particular was there at the end of the phone whenever I had a question, her advice was invaluable.

A few negatives that are worth mentioning but should never stop any one from going are:

The gravel roads can be pretty hairy in a 2WD and had we had the funds, we would have much preferred to be in a 4WD as you feel every single bump in the road (so if you have the money get a 4WD). We had to drive extra slow in order to avoid damage to the car (especially the tyres) and the undercarriage (which is uninsurable) - with the gravel sometimes building up so high it's unavoidable to have a rock or two hit the underneath. The gravel roads can make the journeys tiresome, long and stressful. In sum, it is quite miraculous that there was no major damage to the car and in the end we only had a chip on the windscreen, so actually we are testament to the fact that the journey we did was do-able in a 2WD, it's just really not ideal. I felt like the mental stress the roads put on you should be emphasised more by the guide book and Expert Africa as we weren't quite prepared for how mentally exhausting the journeys would be as we were constantly worried we were going to seriously damage the car. When we hit tar roads again on the way to Windhoek we were elated!

Namibia is still very much in transition from its colonial days and much of the effects of colonialism are still present. Segregation of black and white people is still very much a part of life and almost all of the money / businesses are still in the hands of white Namibians. There's not much to be done about that as a tourist except be mindful of it. I felt I should have researched this before travelling so that it wasn't such an unpleasant surprise, it's very hard not to notice it. We came across blatant instances of racism from locals, especially at Bullsport (from a guest) but this is mostly among the older generation who still refer to Namibia vehemently as South West Africa. I feel silly for not having researched the country's colonial history more fully however i expected it to be just that, history, but considering the effects are still so prevalent, I think it should be emphasised more in the book and by Expert Africa, to younger, more naive travellers, like myself, admittedly. In Swakopmund it was most noticeable. We had some great chats to some black Namibians, who were happy to talk about their views on it and the staff at the Tug were so friendly, inviting and a lot of fun to while away an evening at the bar with.

On a Swakopmund note - the local tourist market in Swakopmund was quite overwhelming, they have some great things there and i bought some souvenirs but when we went we were pretty much the only tourists so all of the sellers were vying for our attention, it was difficult to get out of there, perhaps worth noting in the guide book.

As for the positives:

We were the only ones on the road for miles at some points, this country is still relatively un-visited by tourists so you feel like you're uncovering a hidden gem, everything is so pristine.

The different landscapes, the wildlife, the culture and the people are so amazing, i have never been any where like it. I often say I won't go back to the same place as there's too many other places to see but I might have to make an exception for Namibia. . .maybe when i can afford a 4wd!

It seemed mostly visited by retirees but we couldn't see why, this is the ultimate African road trip, everywhere we went was safe and friendly and it's cheap. The safari was first class, we saw every animal there was to see. Okonjima was fantastic and the landscapes second to none. Namibia has mountains, stunning desert dunes, cities, beaches and flat savannahs that stretch on for thousands of mile, it has everything.

I can't recommend this destination and Expert Africa highly enough, it's just a matter of time before the crowds discover it.

Suggestions to help us improve our trips or our service:

Martha was excellent, helpful, knowledgable and friendly, she helped us tailor our itinerary to our needs and budget, can't recommend her highly enough.

Two small things, there was a mix up at Sossus Dune Lodge where it was written on one of our itineraries that we were on a DBB basis but when we arrived they only had us down as BB so we aren't sure if we ended up paying twice?

The other thing again minor but worth noting, one day I called up to speak to Martha who wasn't available so I chatted to Sabina instead, who was very friendly and informative however, i called up to ask why it was that we couldn't fit Sandwich Harbour into our day seeing the seals and she explained it was because there wasn't enough time, completely fine however she wanted to emphasise the point by informing me some tourists were killed the week before rushing to get to Sandwich Harbour, which was information i probably could have done without having already been a bit nervous about the amount of driving on gravel roads we had to do, a case of too much information!"
---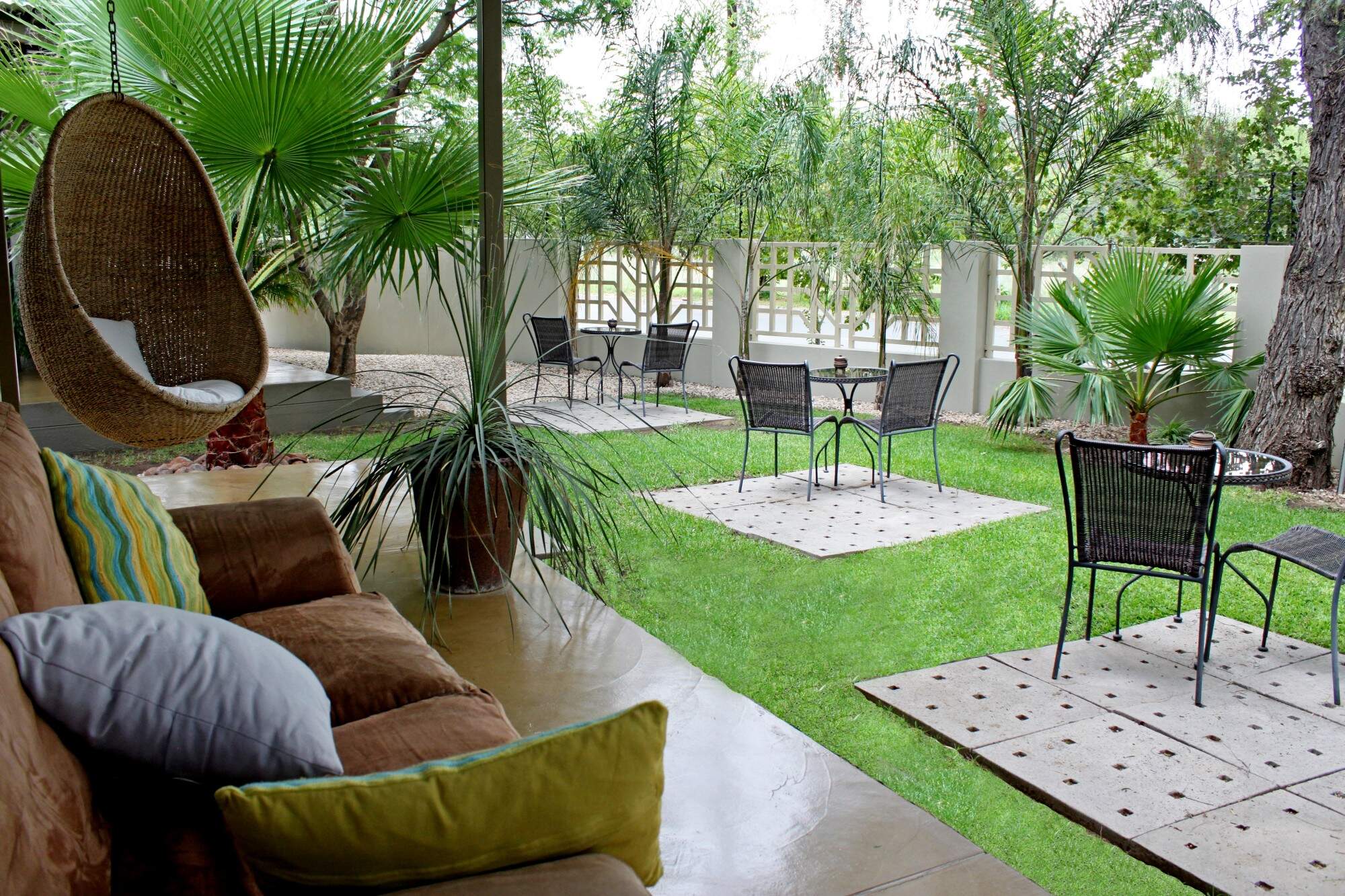 Elegant Guesthouse
"Friendly Service, Luxury Boutique Guesthouse"
1 night
Arrived 22 Aug 2015

Okonjima Plains Camp
"Unexpectedly Fantastic"
2 nights
Arrived 23 Aug 2015

Mushara Bush Camp
"Luxury Tented Camp"
2 nights
Arrived 25 Aug 2015
Feedback response
---
We passed these comments onto the owner of Mushara, Marc Pampe, who takes any feedback very seriously. Marc explained that as the tents are made from cloth and canvas, a lock on the outside of the door is somewhat pointless, but that valuables are secure in the safe provided. Marc also explained that the unmanned front gate is not a security measure, but that it is there to keep the animals of the Mushara reserve where they should be - inside the reserve! We were sorry to hear that the WiFi at Mushara was not working well at the time these travellers stayed. Mushara upgraded their WiFi a few weeks after these travellers visited, and we are told it is now working much better.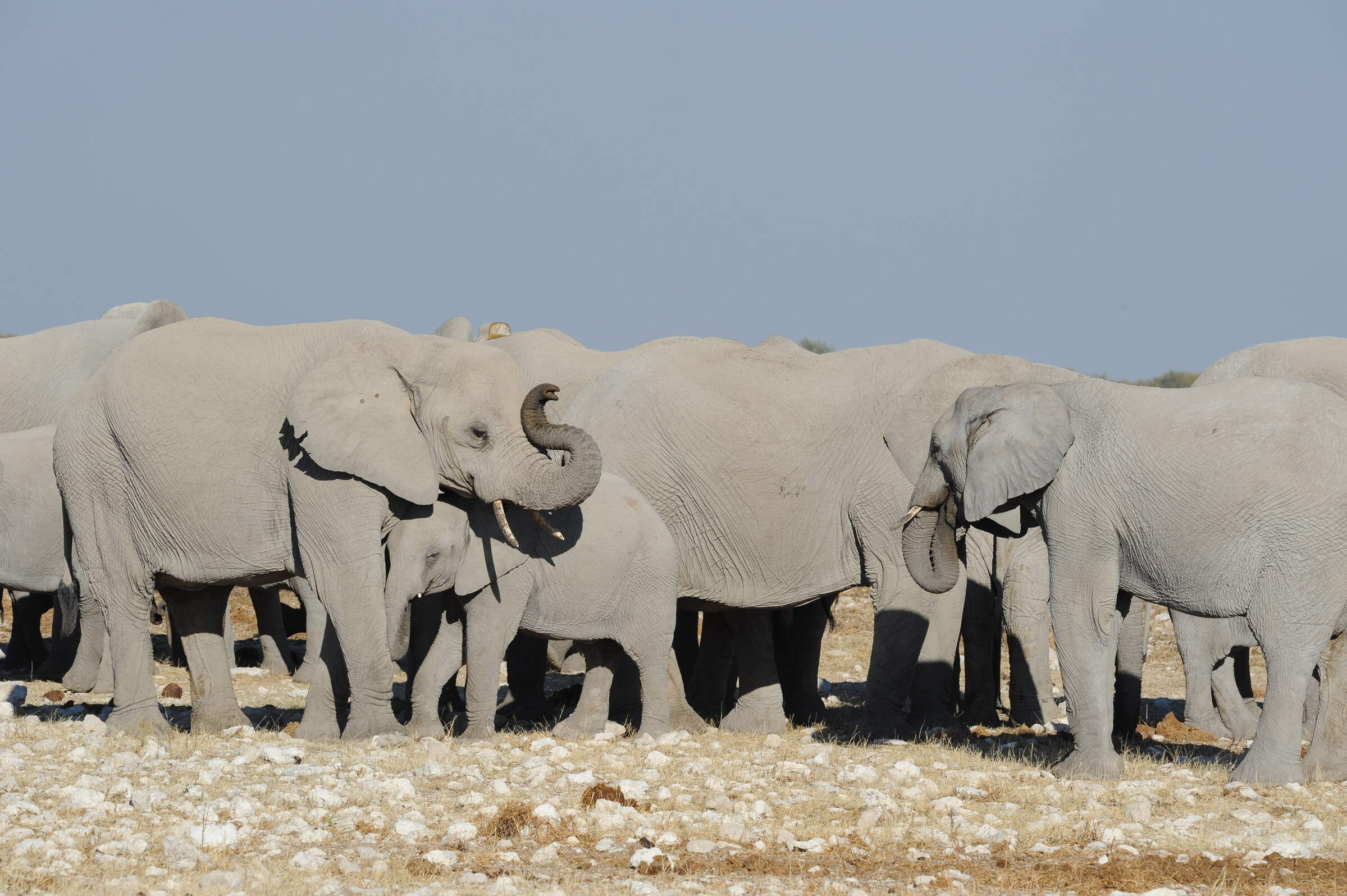 Okaukuejo Camp
"Fantastic Setting"
2 nights
Arrived 27 Aug 2015

Twyfelfontein Country Lodge
"Comfortable and basic"
2 nights
Arrived 29 Aug 2015

Central Guest House, Namibia (this camp has since closed)
"Great location, clean and friendly"
2 nights
Arrived 31 Aug 2015
Lodge not featured by Expert Africa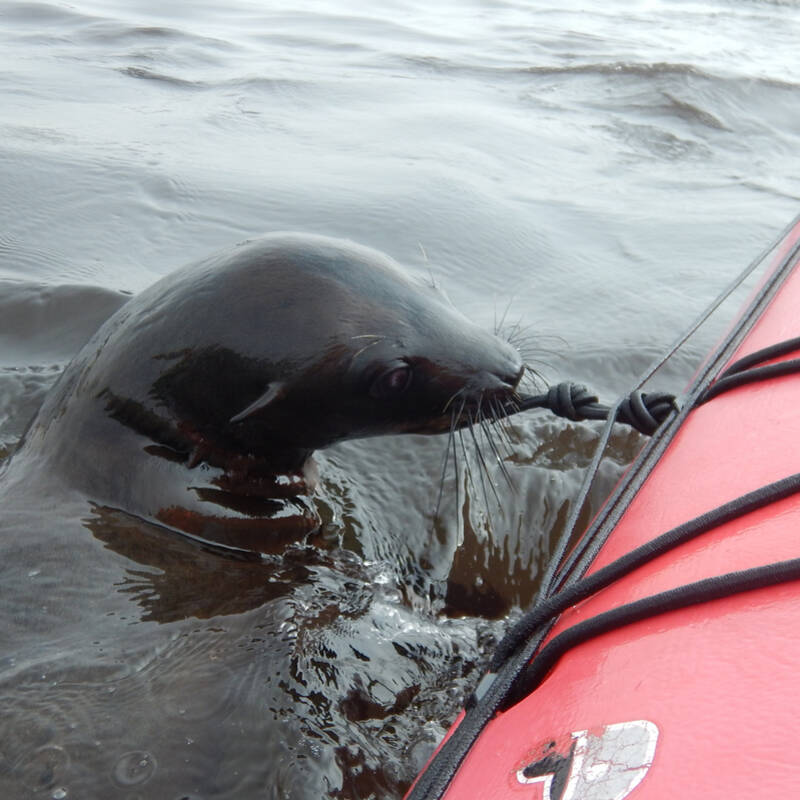 "Fun if not over a little quick"
1 Sep 2015 • Morning excursion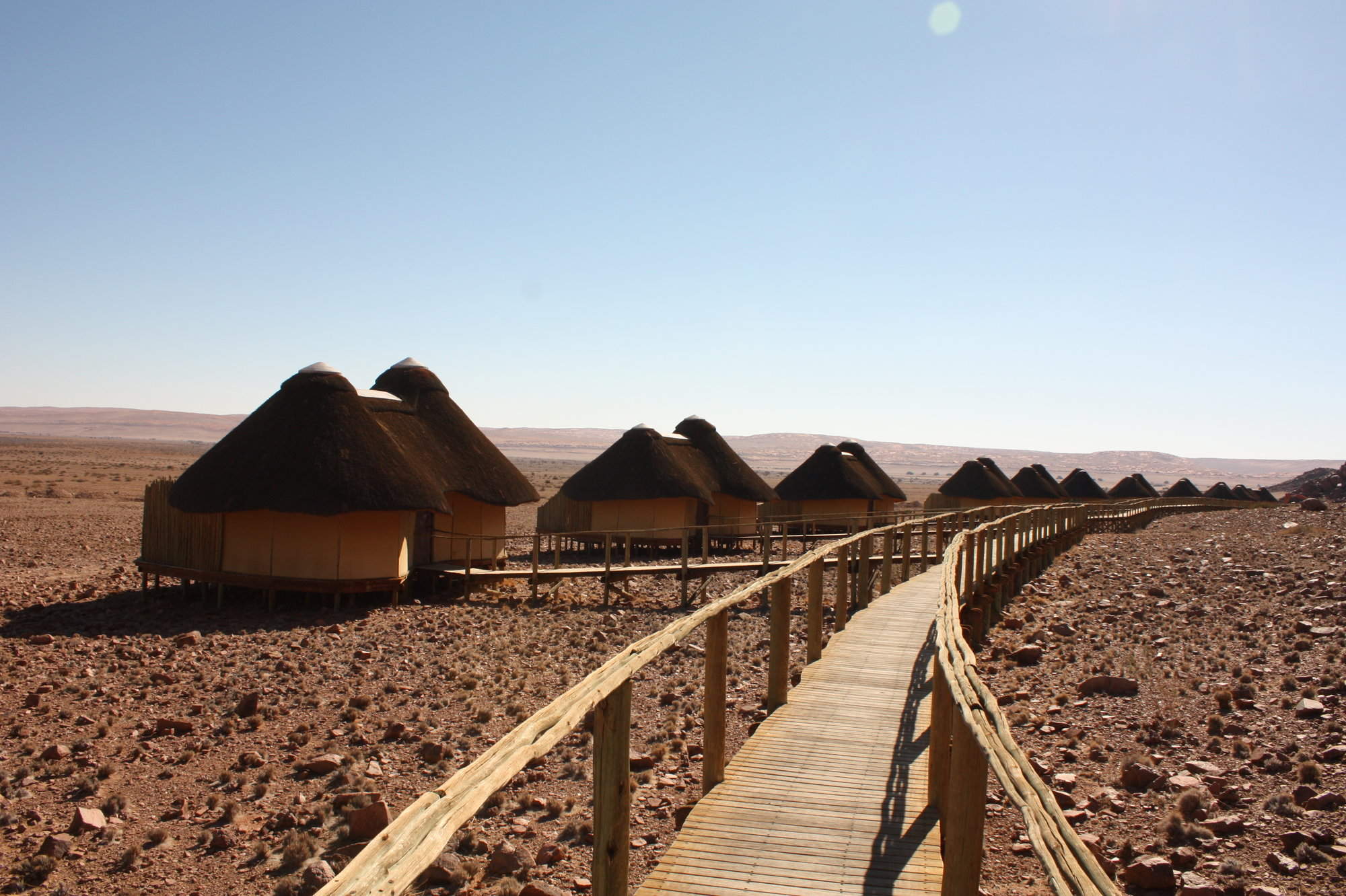 Sossus Dune Lodge
"Great location and lodge"
2 nights
Arrived 2 Sep 2015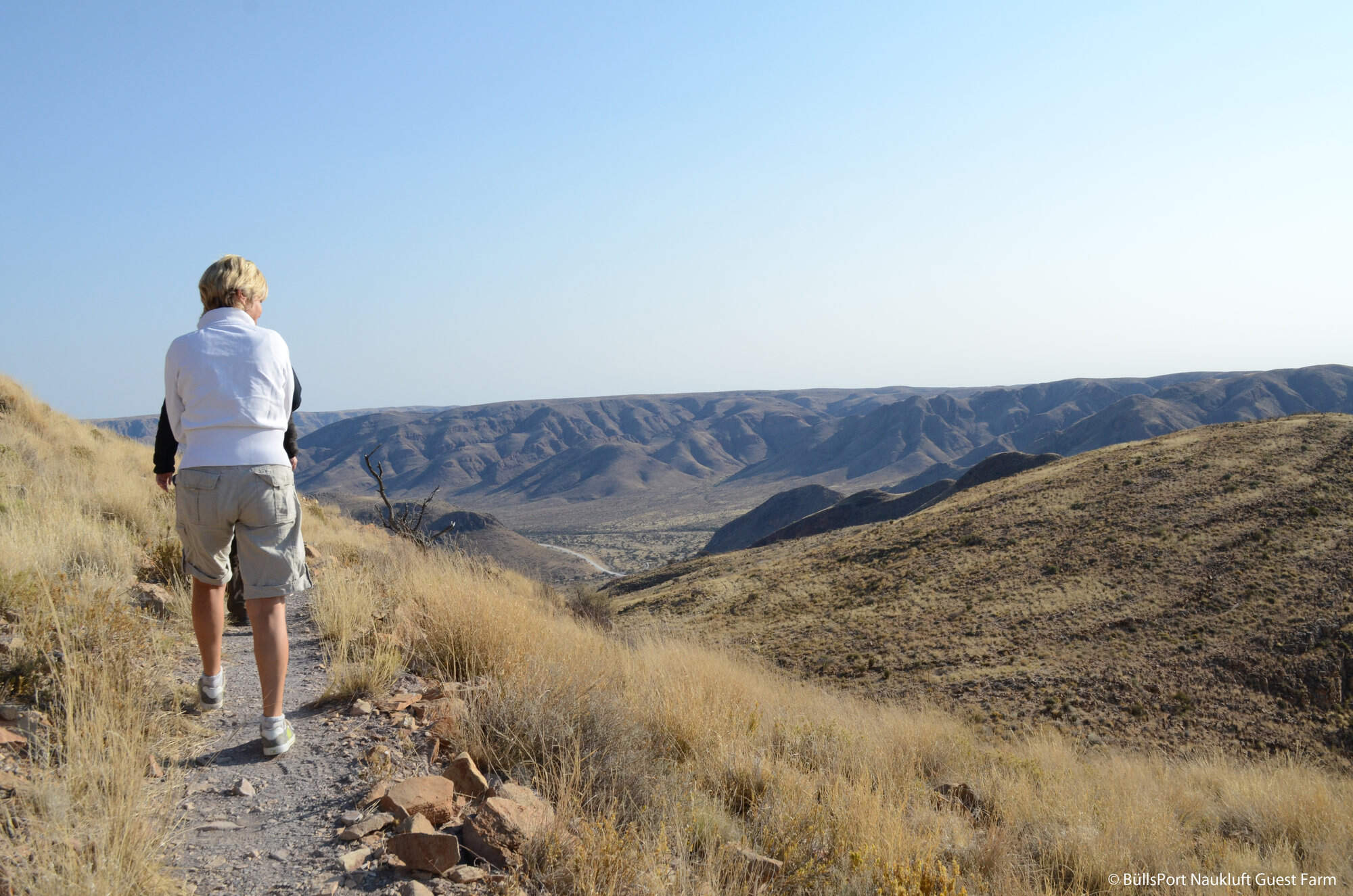 BullsPort Lodge & Farm
"Family Run & Friendly"
1 night
Arrived 4 Sep 2015
Feedback response
---
We passed these comments onto Bullsport, who always takes any feedback very seriously. Johanna from Bullsport explained that these guests were originally booked into a standard room, but were upgraded to a brand new luxury room for their stay. As the room was so new, it may still have smelt of paint, and Bullsport are very sorry for this. Johanna has commented she will work on the soft furnishings in the room, since these travellers found it to be a bit basic. Windows and doors are fitted with mosquito screens, and so there is no need for mosquito nets over the beds. Furthermore, this area of Namibia is not malarial, and is generally very dry. As such, mosquitos are rarely a problem here.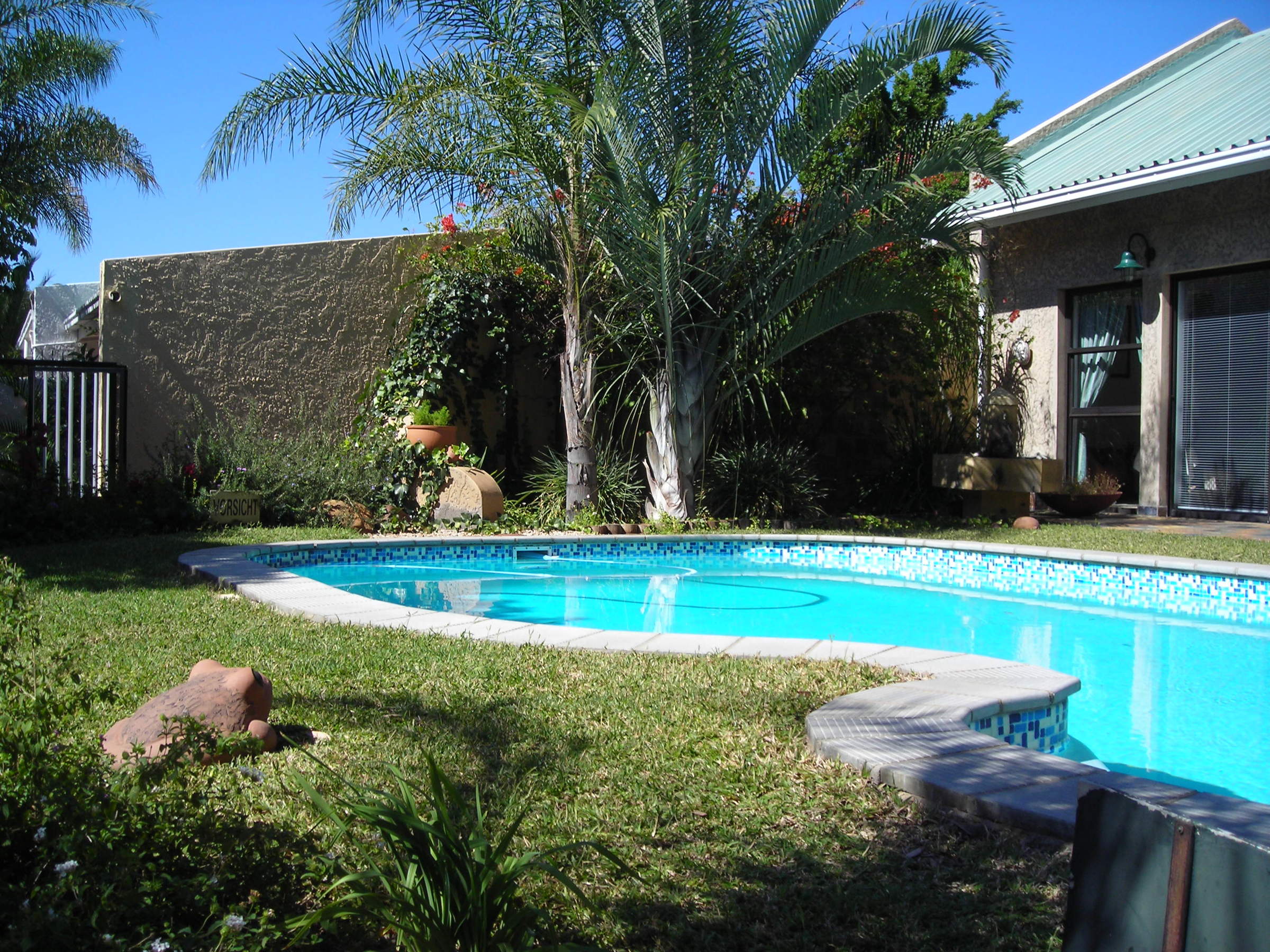 Haus Sonneneck
"Very Friendly & Helpful Owner"
1 night
Arrived 5 Sep 2015