Travel reviews by Mr & Mrs A from Surrey
A wonderful time in Malawi
Malawi between 28 Sep 2019 and 16 Oct 2019
"We had a wonderful time in Malawi, with all accommodation of a good standard and all travel arrangements working more or less to plan.

We were glad that we had the night in Blantyre on arrival to recover from the journey out (exactly 24 hours door to door), prior to going to the game park.

The drive from Majete to Liwonde was arduous and took nearly 7 hours. This was partly due to misty conditions through the mountains, bridge repairs in Blantyre and the poor quality of the roads, particularly the access road into Liwonde National Park.

The drive from Liwonde to Nkhotakota was extremely arduous and took about 7.5hours. The driver did not seem too well to start with and had to stop for a short while. We fed him some of our packed lunches as the monkeys had apparently pinched his breakfast!. We had a stop in Salima for toilets and refuelling, but there was a delay due to an issue with the driver's office, in sending him through sufficient funds to buy enough petrol. We moved on and had the same issue in Nkhotakota town, where we stopped for nearly an hour while he tried to sort it out. The driver had not been to Tongole Lodge before and had to keep stopping to ask how to get to it. Once in the park, signposting disappeared and we ended up at the sister camp and had to be re-directed. We were concerned when the driver said that he was driving straight back to Blantyre without a break. It might be worth exploring air transfer - the pilot we spoke to said it was possible via Lilongwe. Obviously the cost would be higher but after undertaking the road journey, this could be worth it.

We are not sure why Expert Africa are offering South African Airways via Johannesburg as their preferred route. We found Ethiopian Airlines flights to be extremely good, with modern planes (Airbus A350 and Boeing 787) and excellent crew. The issue about flight changes that we were notified about prior to departure were due to the main runway at Blantyre being closed for several months for re-building. Only small planes can land at Blantyre on their small runway, and so all large planes have to go into Lilongwe and then a shuttle service is run down to Blantyre in small turboprop planes. Ethiopian could have explained this to us when they changed the flights. Our luggage was taken right through to Blantyre and immigration was also done at Blantyre, even though we arrived there on an internal flight.

The only other downside to Ethiopian is the airport at Addis Ababa. although a relatively new terminal, is not to the standard of Johannesburg airport, although is tolerable for a few hours.

Our Business Class flights (for 2 people) cost £4545.24 compared with your quote with SAA of £9841.98 and we were extremely happy with the service.

Thank you so much for organising this trip for us. we had a fantastic experience and really enjoyed our time in Malawi."
Arranged By Claire Scott

---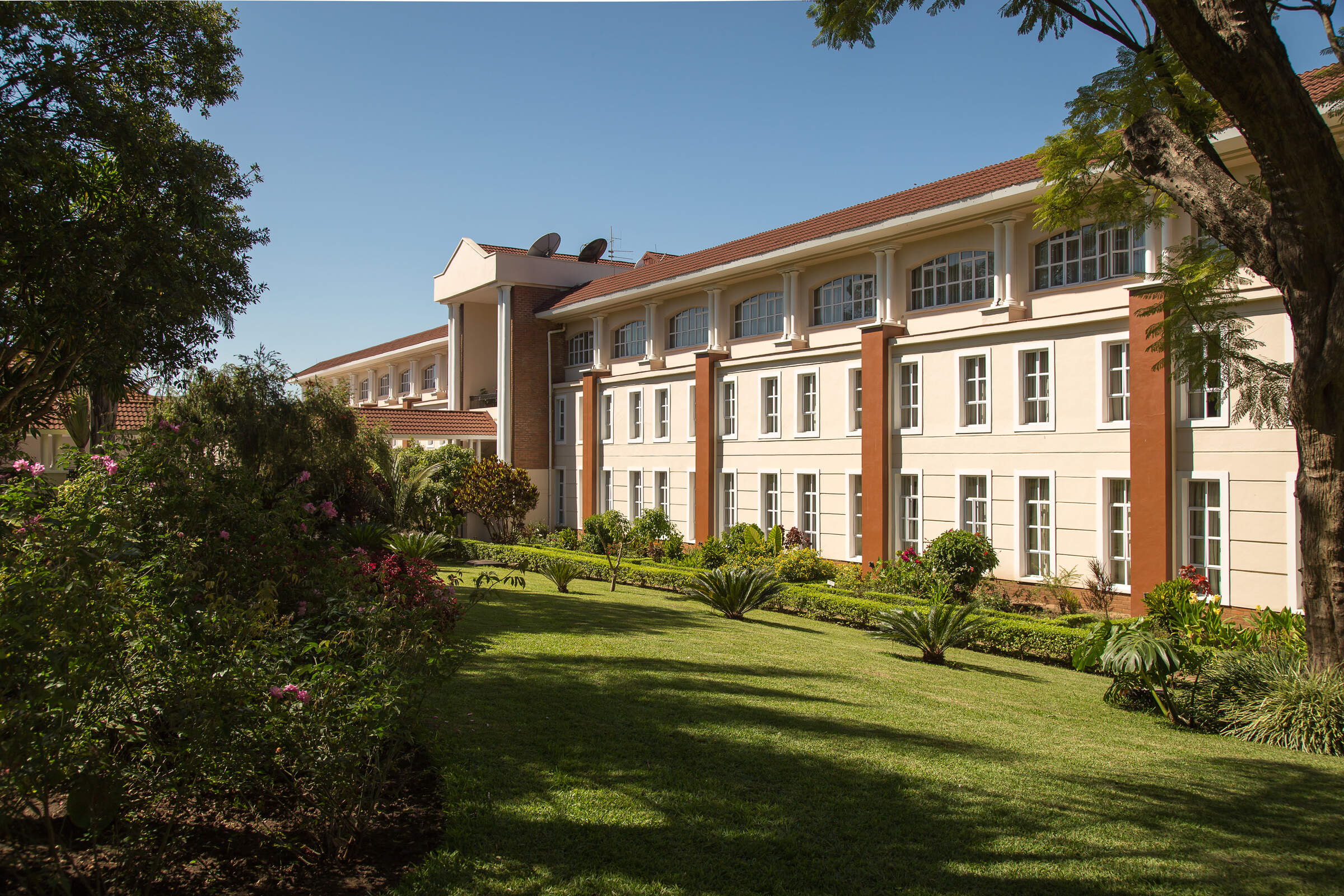 Ryalls Hotel
"Overnighting in Blantyre"
1 night
Arrived 29 Sep 2019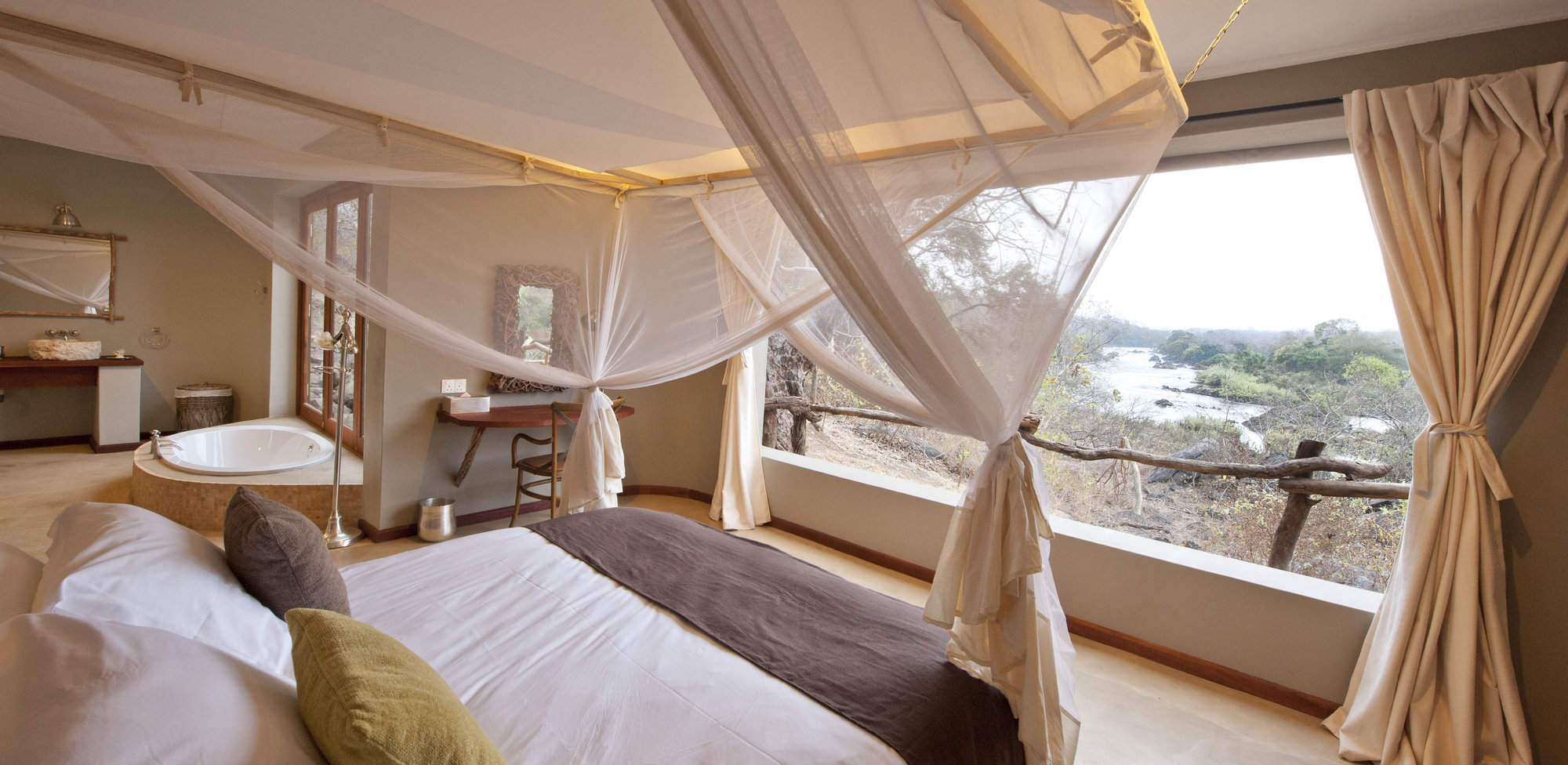 Mkulumadzi Lodge
"Great Hospitality at Makulumadzi"
3 nights
Arrived 30 Sep 2019
Sightings report
---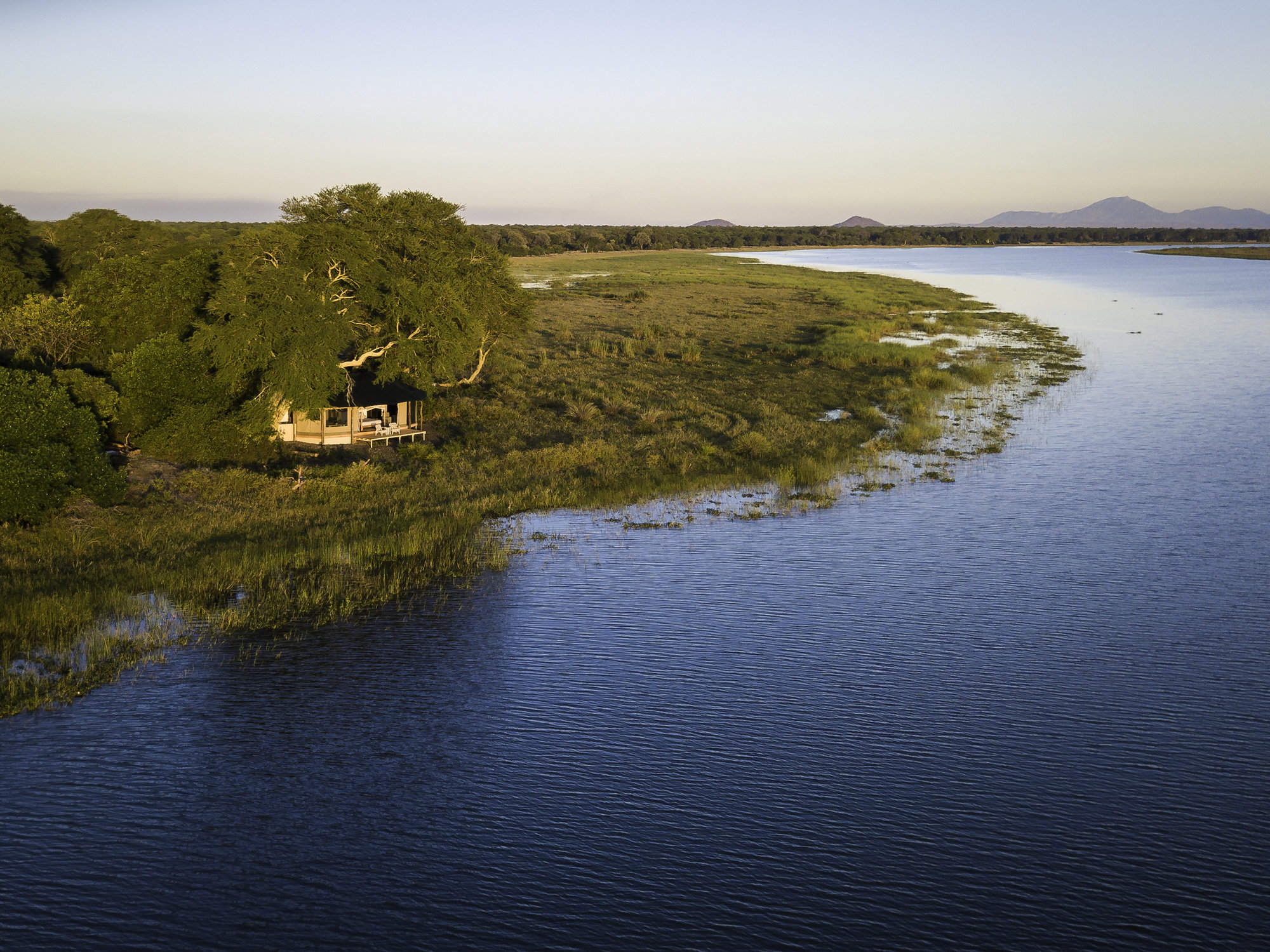 Kuthengo Camp
"Wonderful location at Kuthengo Camp"
3 nights
Arrived 3 Oct 2019
Sightings report
---





Tongole Wilderness Lodge
"Tongole - to be rebranded as a retreat"
3 nights
Arrived 6 Oct 2019
Sightings report
---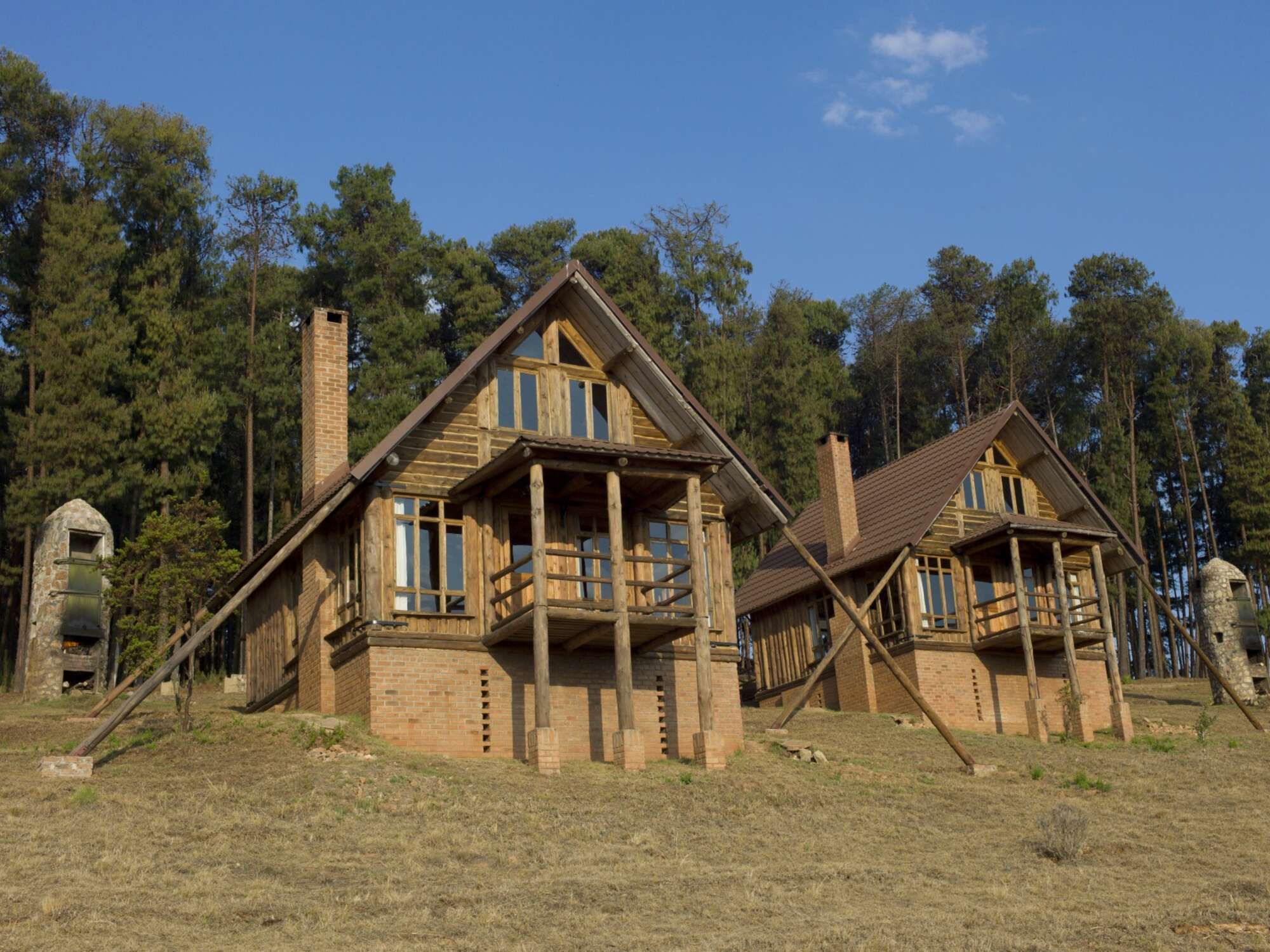 Chelinda Lodge
"Cooling off at Chelinda Lodge"
3 nights
Arrived 9 Oct 2019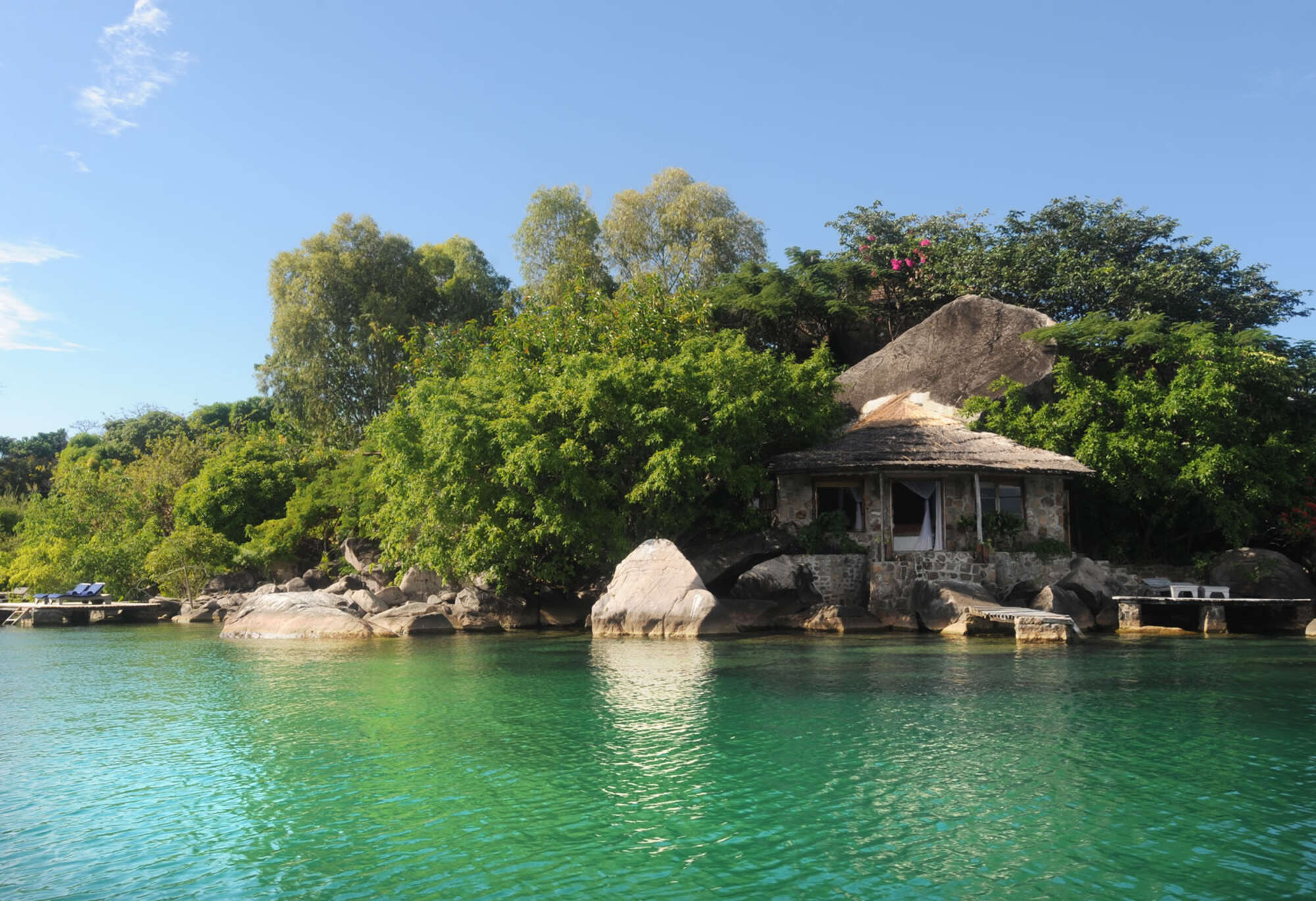 Kaya Mawa
"Kaya Mawa - time to relax"
3 nights
Arrived 12 Oct 2019
Tanzania safari during the 'short rains'
Tanzania and 1 other country between 26 Nov 2015 and 10 Dec 2015
"We had a great time overall, but as always in Africa, plans do not always go directly as you intended, so it is important to remain travel wise.

The safari section of our trip was quite tiring, with early morning game drives and moving camp every couple of days, although this is exactly what we had expected, so were prepared. This was the first time that we had visited Africa during a rainy season, so expected a different experience to our previous trips. It was lovely to save the best safari camp to last and then to relax in Zanzibar for a 3 nights - even though the heat and humidity hit us hard.

It was very helpful to have the experience and suggestions from Expert Africa to help us plan the trip as their knowledge of the individual camps and hotels is extensive.

Suggestions to help us improve our trips or our service:

This was our seventh trip to Africa booked through Expert Africa, which precisely sums up our view of their expertise.

Looking forward to number eight!"
---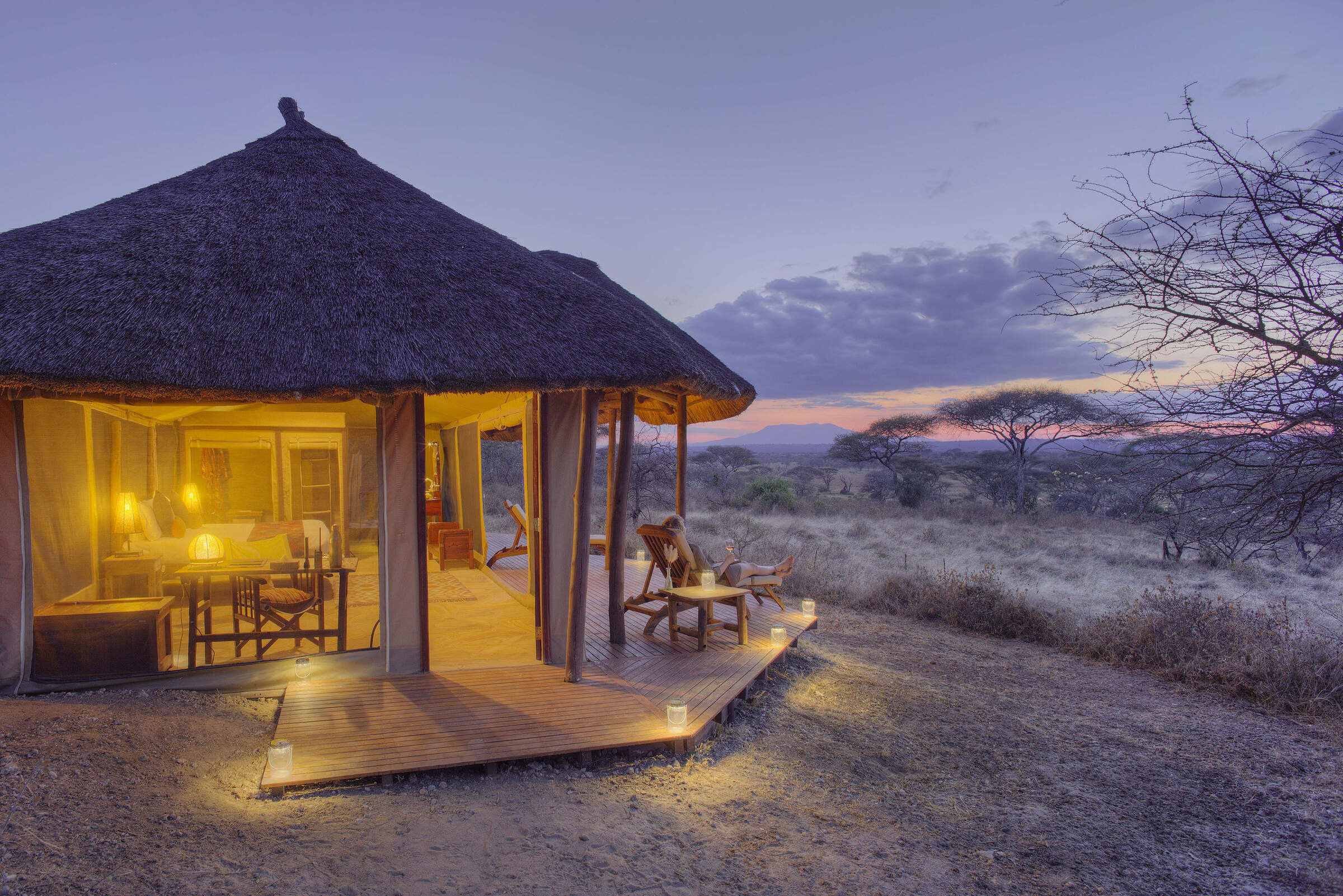 Oliver's Camp
"Relaxing after long journey at Oliver's Camp"
2 nights
Arrived 27 Nov 2015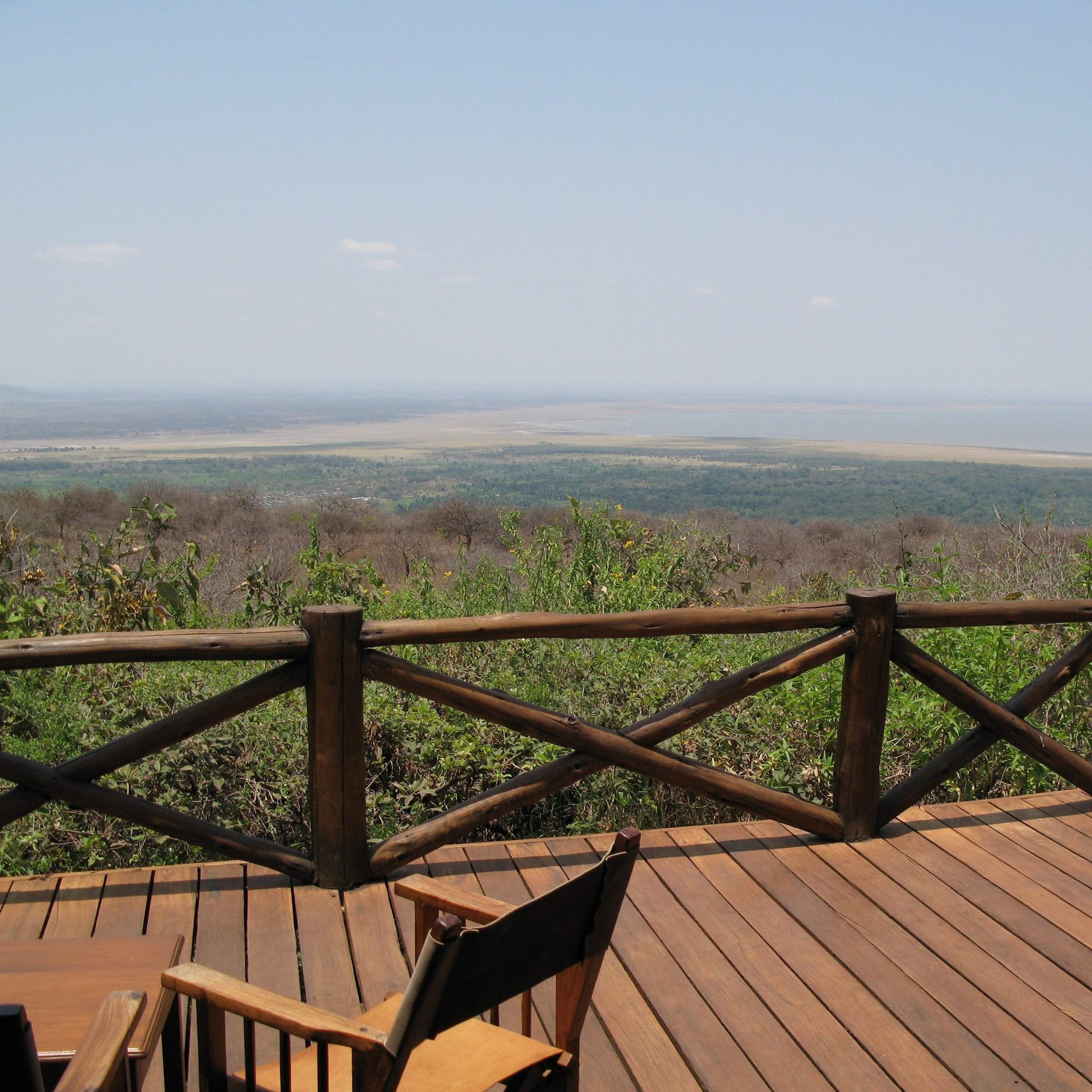 Kirurumu Manyara Lodge
"Kirurumu Mayara Lodge - a great location"
1 night
Arrived 29 Nov 2015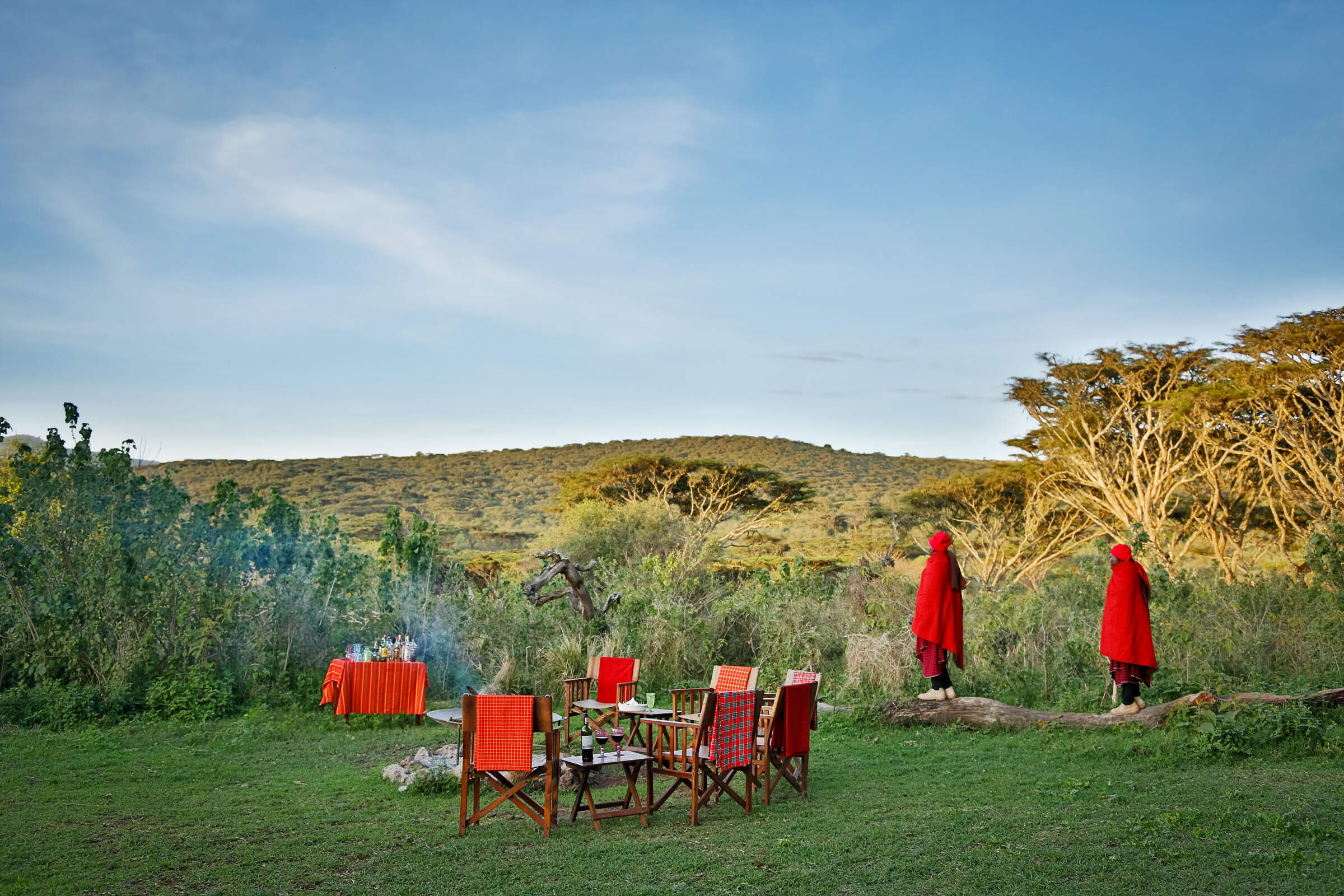 Lemala Ngorongoro
"A cosy stay at Lemala Ngorongoro"
2 nights
Arrived 30 Nov 2015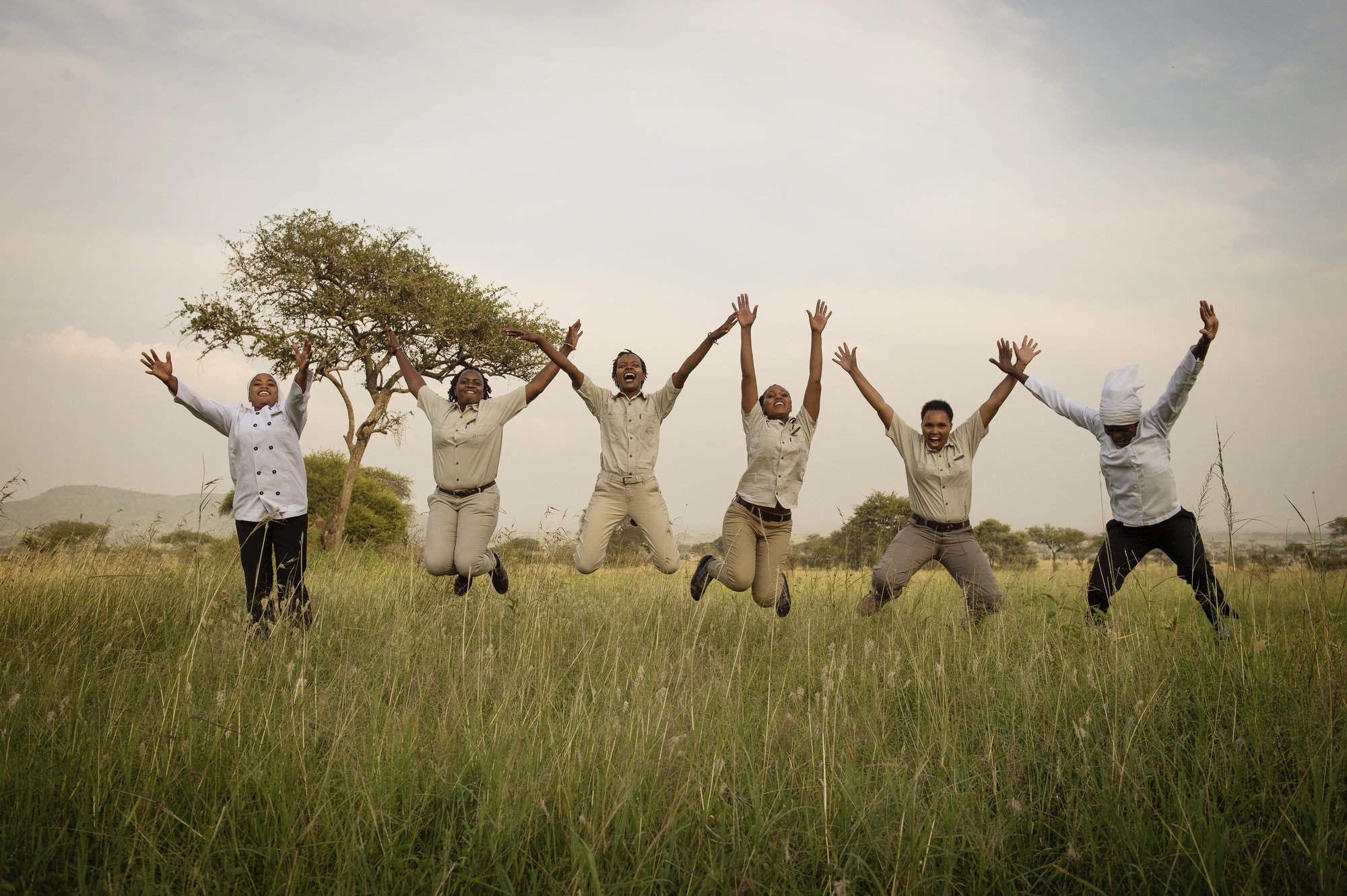 Dunia Camp
"Dunia Camp in the wet season"
3 nights
Arrived 2 Dec 2015

Sayari Camp
"Luxury at Sayari Camp"
2 nights
Arrived 5 Dec 2015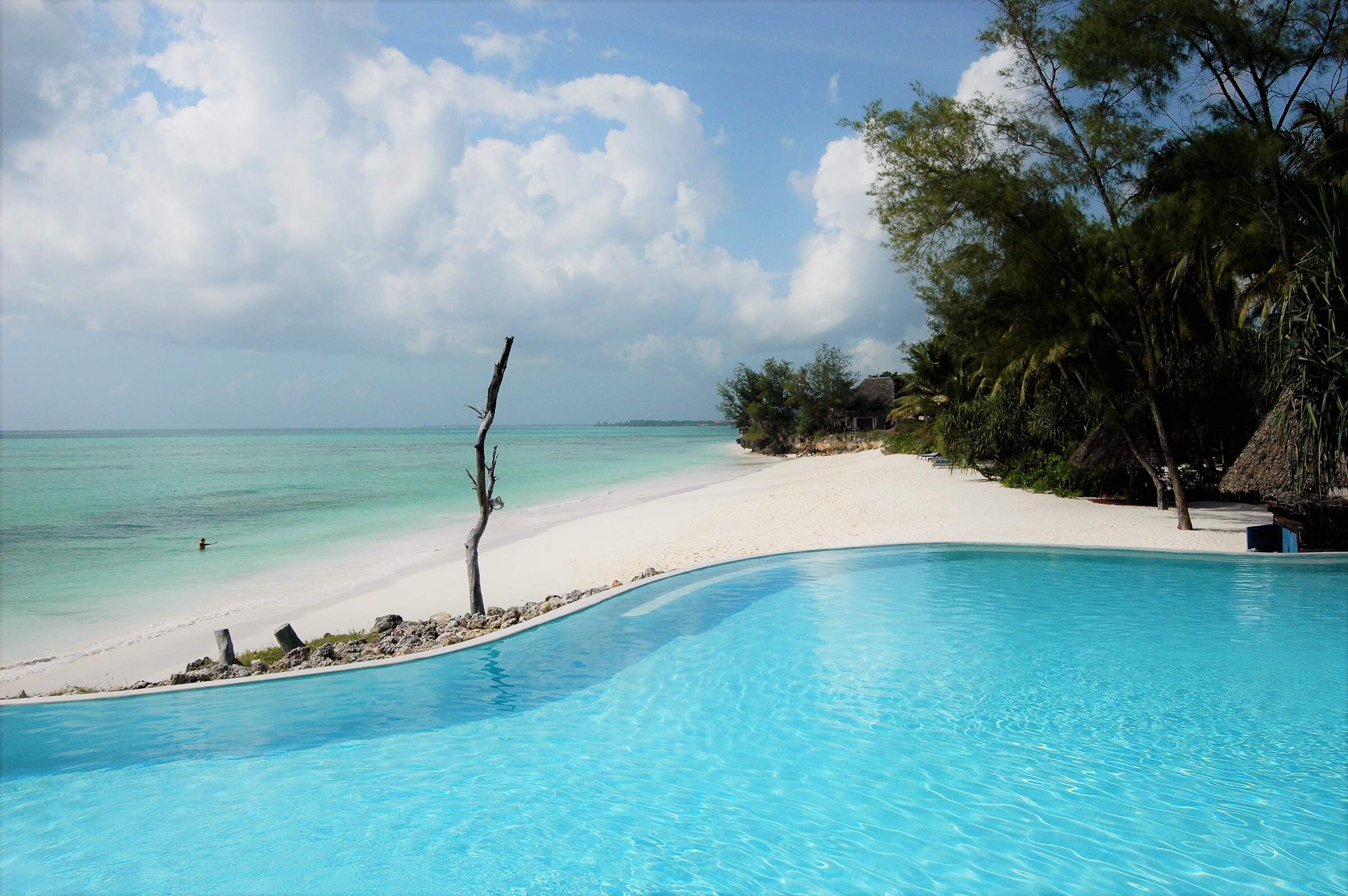 Pongwe Beach Hotel
"Relaxing after safari at Pongwe beach"
2 nights
Arrived 7 Dec 2015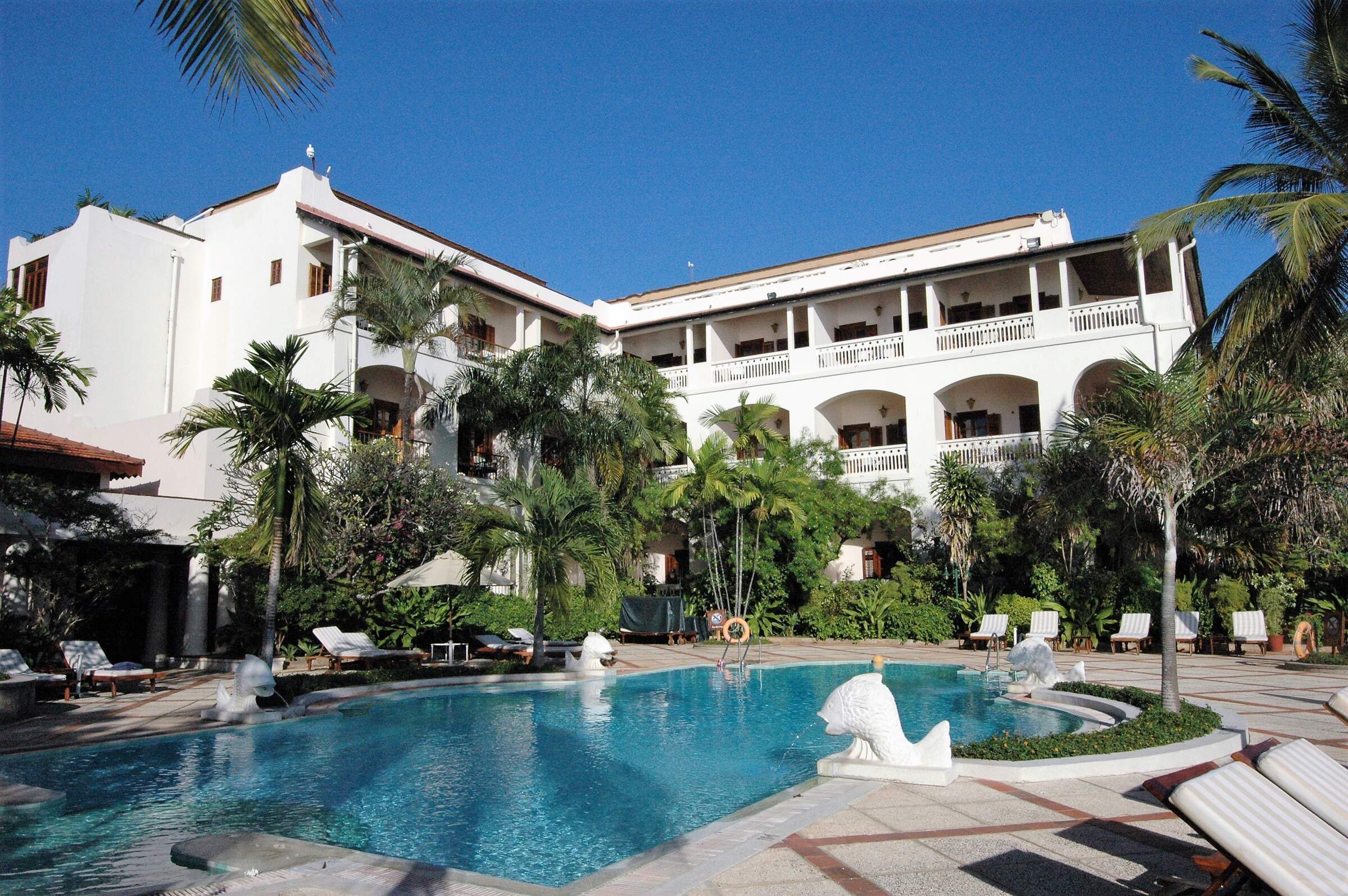 Serena Inn
"Luxury in the Serena at Stone Town"
1 night
Arrived 9 Dec 2015