Travel reviews by Accra family from UK
Possibly the best safari in the world.
Namibia and 1 other country between 25 Jul 2008 and 16 Aug 2008
"This was a fantastic holiday.The adjectives that come to mind are not sufficient. The variety of landscapes, sights, activities and experiences were wonderful. It was a really good family holiday also. There was something for all our children to do and they got something out of every place we went to. However, the highlight of the trip for our 6 year and 3 year old was the car being pulled out of sand in road works on a minor gravel road in the Caprivi Strip by a huge six-wheeled grader - and particularly the bit where the driver forgot to put the grader's handbrake on and had to chase it down the hill and jump into the cab! Our 10 year old cannot say what the best part of the holiday was. It was all great. We agree.

Namibia is a great country and should be on everyone's list of places to see. The people are friendly. It feels safe and there is none of the lurking tension that you feel at times in South Africa. We'd say it was like South Africa, but better. There is such a variety of things to do and places to see. The desert is stunning. The dunes at Sossusvlei should be on your list of 50 things to do before you die. Swakopmund was so relaxing and it was just nice to potter about there. The food was delicious - seafood near the coast, game inland - and cheap. The smell and sound of the seals at Cape Cross will stay with us forever! Etosha is (insert your own superlative here - words escape us)! The numbers and variety of animals is mind-blowing - and all from your own car window. You do safari at your pace and go where you want to go without 20 other camera toting tourists in the vehicle with you. While there are lots of other people in the park with you, it never seems busy. The roads are largely empty and you could be the only vehicle at a waterhole on many occasions. We had the fortunate experience of a leopard cub ambling about in the road in front of us without a care in the world and eventually leading us to its mother, with no other cars in sight. Try doing that in Kenya! The Caprivi Strip is an undiscovered gem. The river camps and lodges are all perfectly sited and the opportunities to see riverine wildlife are fantastic. Again, there are few other tourists around (for the present), but once word gets out this is sure to change. There is none of the mass safari tourism of East Africa in Namibia. See it while it stays like this.

We also enjoyed finishing the holiday off at Victoria Falls while relaxing at the Zambezi Sun. Victoria Falls is another 'must see' and again adjectives do not sufficiently describe the experience. Our only regret was not seeing more of Botswana, but time did not allow. People we met who had been to the Kalahari and Okavango Delta were impressed.

It was very helpful and consderate of Sabina to contact us in Swakopmund to inform us that the garage in Kongola had closed and so fuel was not available there.

This was probably our best holiday ever with memories to last a lifetime."
Arranged By Sabina Hekandjo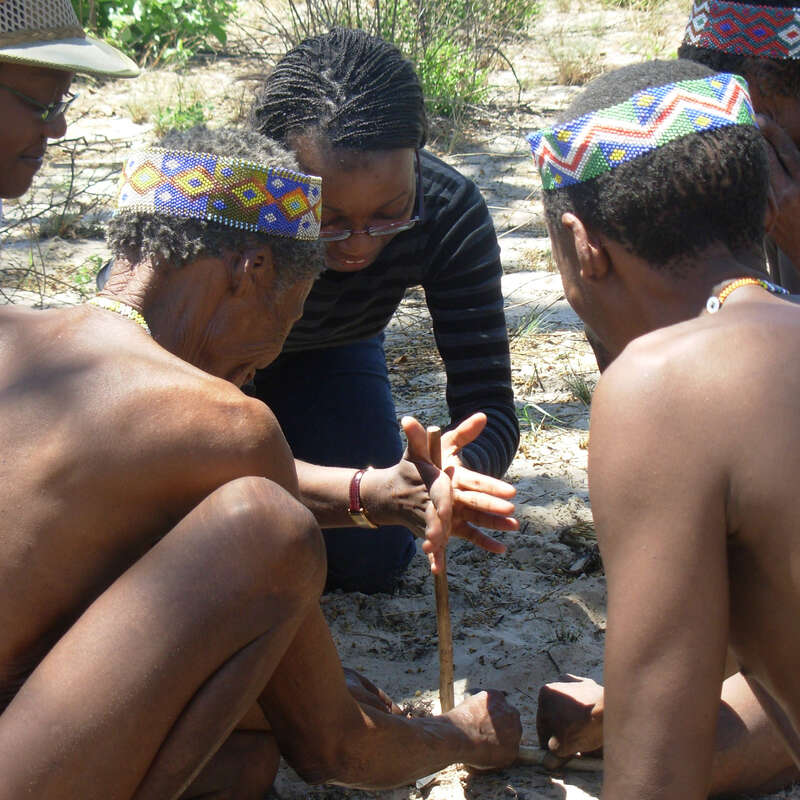 ---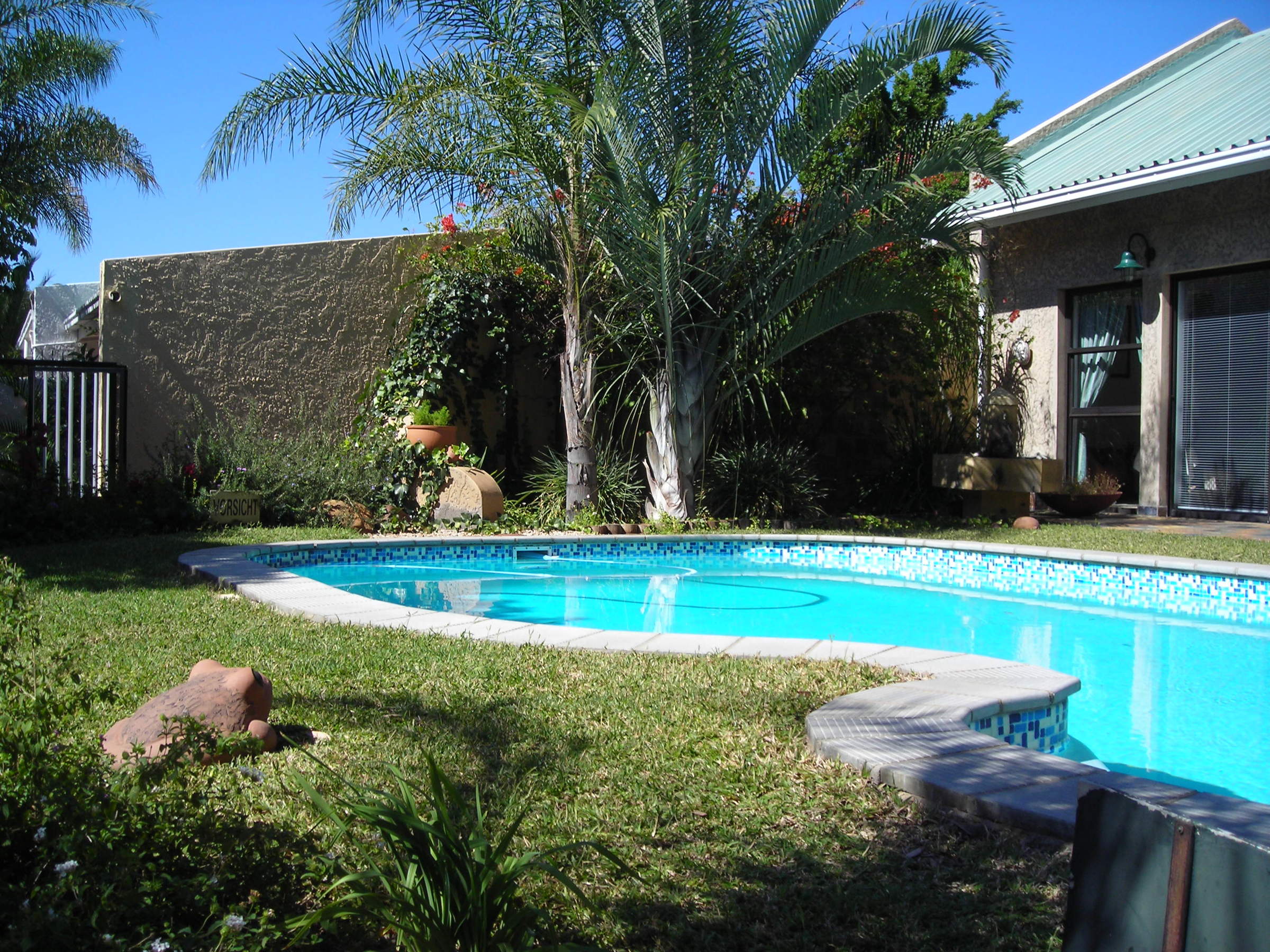 Haus Sonneneck
"Perfect start to our holiday in Namibia"
2 nights
Arrived 25 Jul 2008

Betesda Rest Camp
"Unbelievably peaceful Rest Camp"
2 nights
Arrived 27 Jul 2008
Lodge not featured by Expert Africa

Brigadoon
"Our children's favourite place!"
3 nights
Arrived 29 Jul 2008

White Lady B & B
"In need of some renovation"
2 nights
Arrived 1 Aug 2008

Etosha Safari Camp
"Excellent value safari camp outside Etosha"
2 nights
Arrived 3 Aug 2008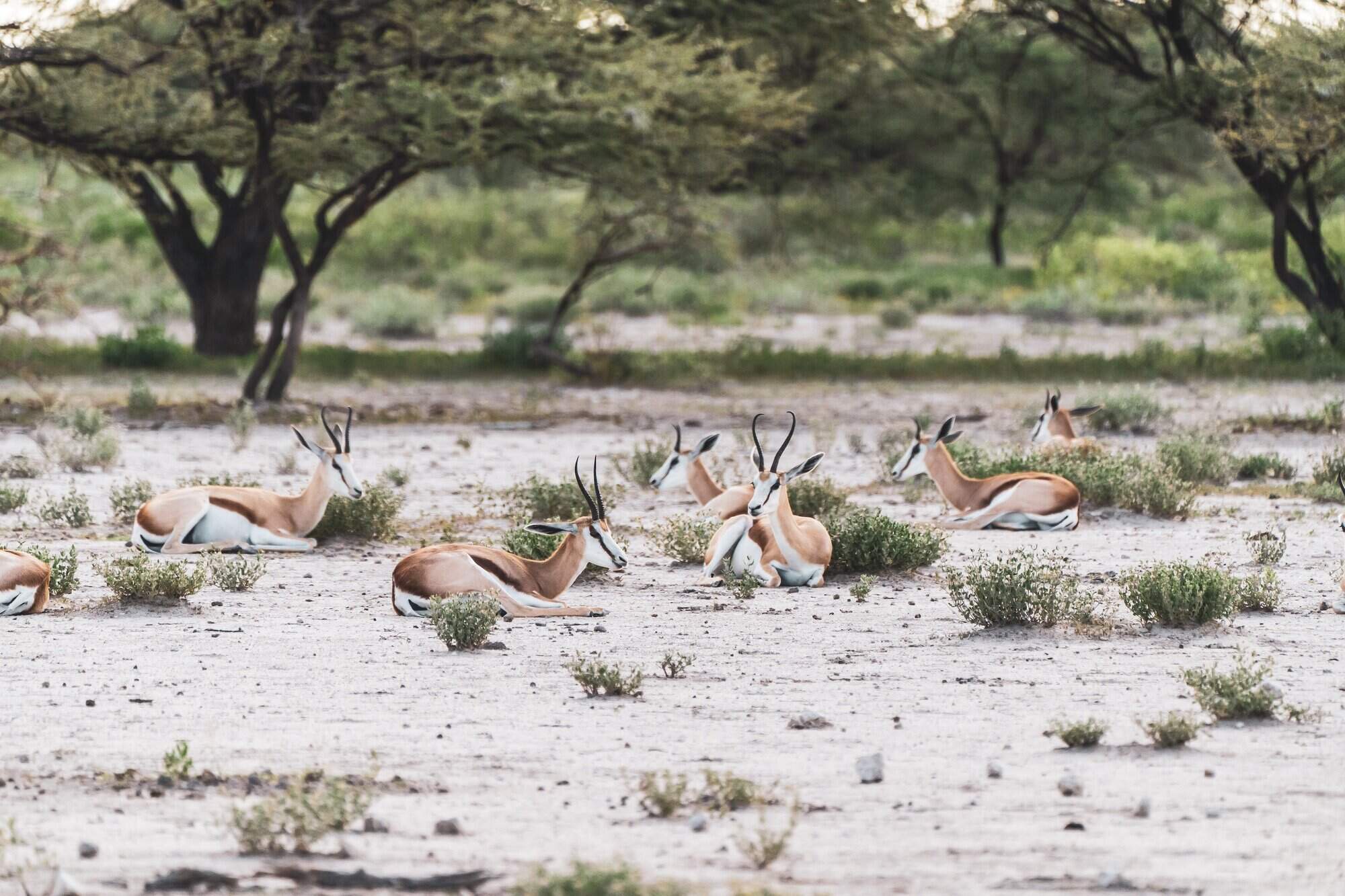 Namutoni Camp
"Luxury in an historic setting in Etosha Park."
2 nights
Arrived 5 Aug 2008

Nkwazi Lodge
"Good stopover for the Caprivi Strip"
1 night
Arrived 7 Aug 2008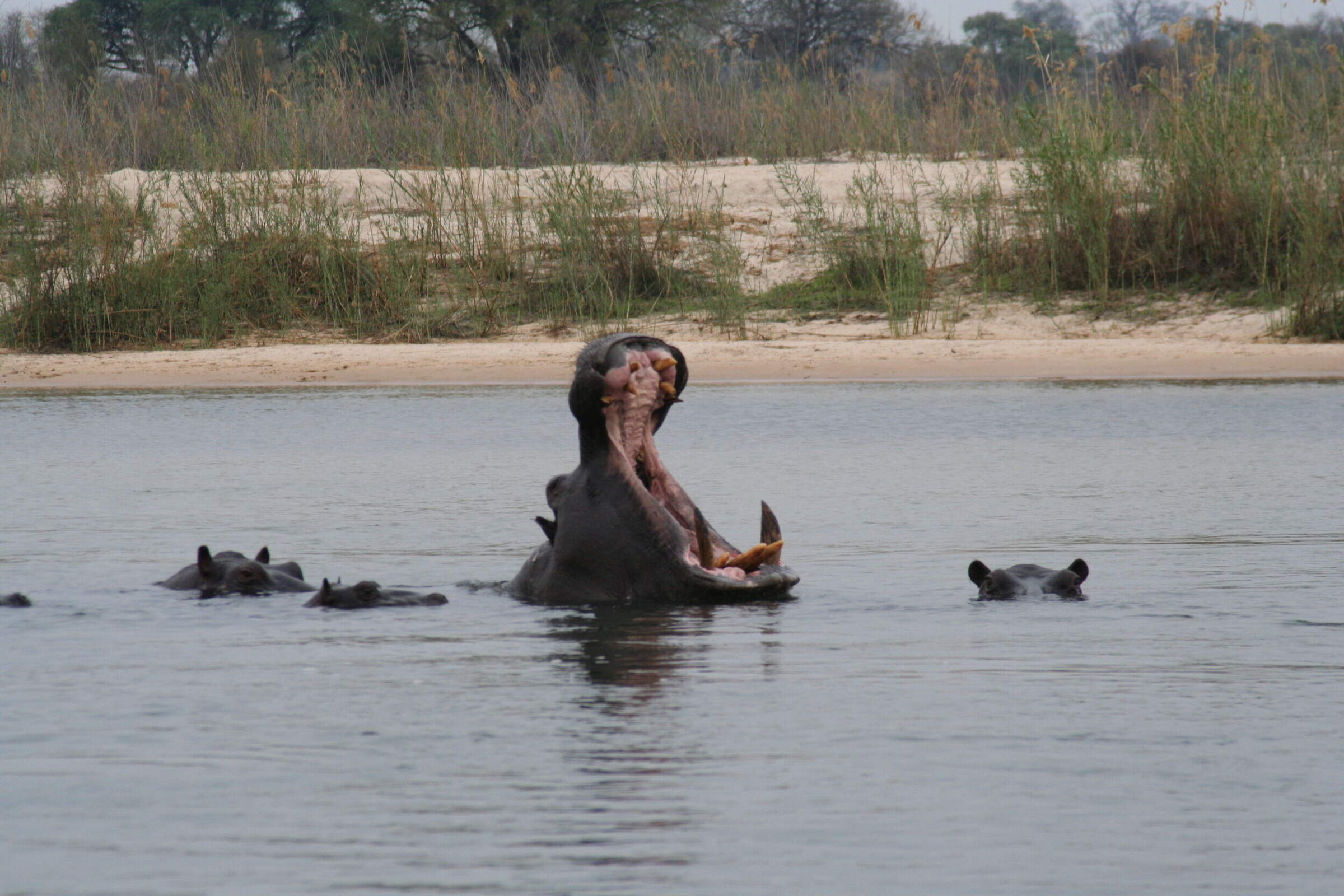 Ndhovu Safari Lodge
"Fall asleep to the sound of hippos grunting"
2 nights
Arrived 8 Aug 2008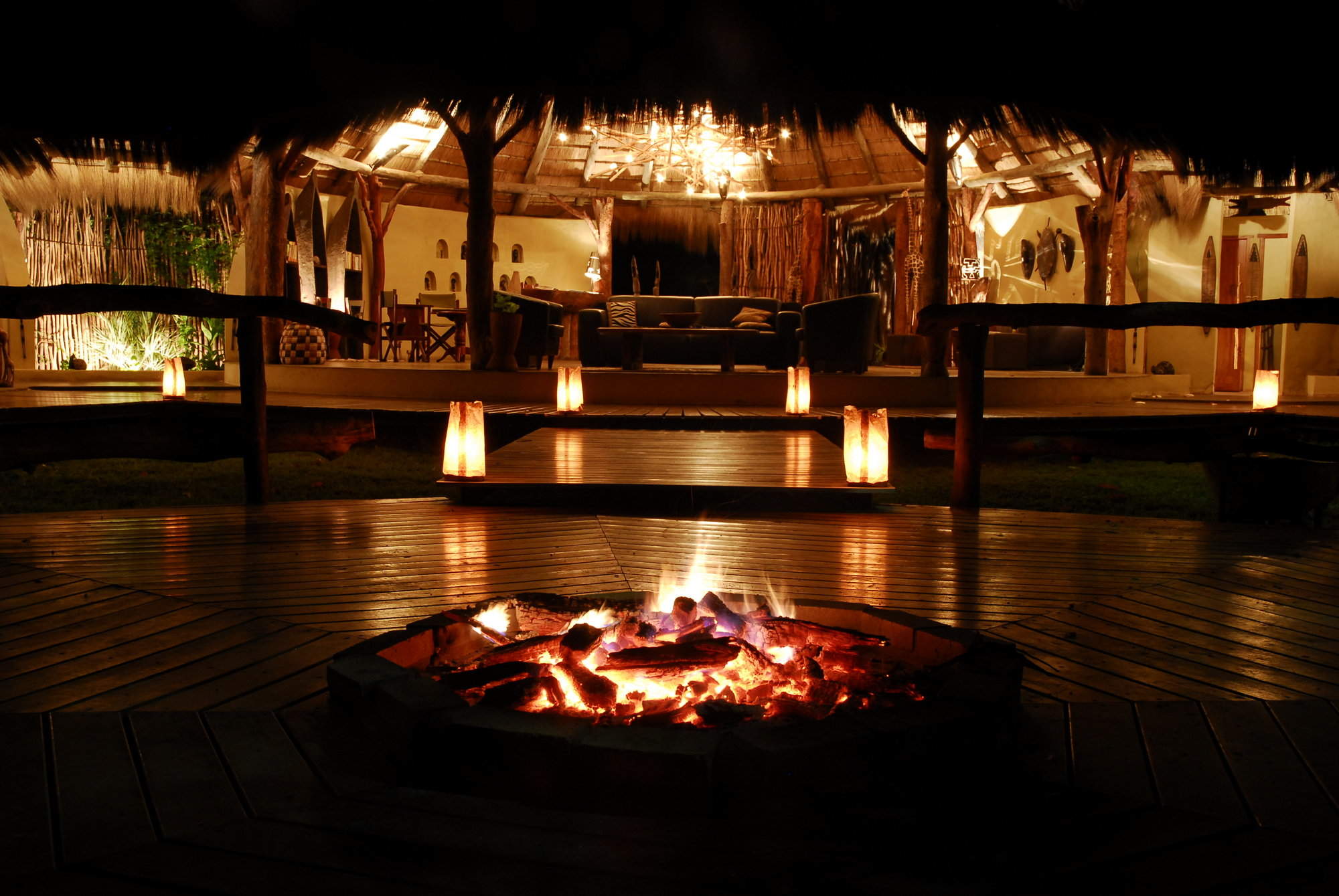 Camp Kwando
"A room in the river!"
2 nights
Arrived 10 Aug 2008

Chobe Safari Lodge
"More geared to large tour groups"
1 night
Arrived 12 Aug 2008
Lodge not featured by Expert Africa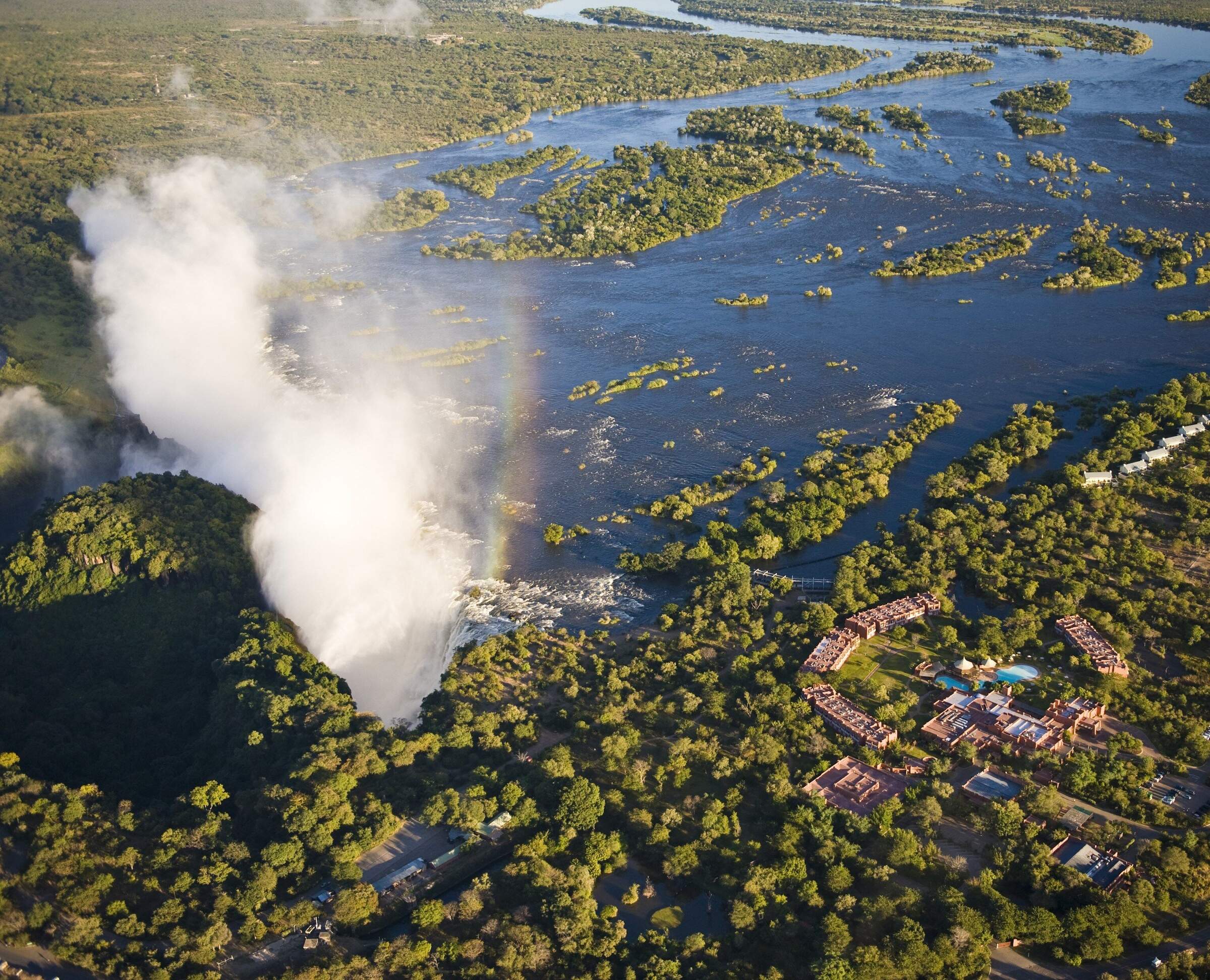 Avani Victoria Falls
"A superlative experience."
3 nights
Arrived 13 Aug 2008