Travel reviews by Mr M & Mrs R from London
Namibia - much greener than I expected
Namibia between 4 Oct 2018 and 11 Oct 2018
"The trip was very good. Sabina's advice to spend the first night at the Olive Grove in Windhoek to avoid the risk of our incoming flight from Johannesburg being late and our missing the flight to Damaraland Camp was very good. The Olive Grove was delightful and relaxing and dinner on the terrace made a marvellous start to the holiday.

Etosha National Park was slightly disappointing for us as we had been on many safaris in South Africa and Botswana, and Etosha was very much like the Kruger National Park in South Africa, where again one had to stay on the roads through the park. However the reserve around the lodge was much better and the driver could drive over a much wider area, and the scenery there was stunning, with plenty of wild life, including a caracal which I gather isn't frequently seen. Seeing a vast herd of zebra patiently waiting for three lions to leave a water hole so that they could then have a drink was also fascinating. The guide also went to great lengths to find us white rhinos.

We liked Damaraland and the harsh, volcanic scenery. My wife really enjoyed Sossusvlei and the dunes. I had expected them to be the highlight of the trip, coming at the end, but I'm afraid the anticipated Wow Factor didn't materialise for me, but I still enjoyed the excursion and the Dead Vlei was most dramatic.

Providing landing cards for Namibia, with instructions how to complete them, was a great bonus. None were available on the plane and all the passengers had to scramble to get them and fill them in at Windhoek airport so we were almost the first people through passport control.

Suggestions to help us improve our trips or our service:

On the landing card there is a question asking how much we anticipated spending in Namibia. I said I didn't know and that was not acceptable, although the passport officer wasn't bothered what figure I put in as long as I put in some figure. You might point this out with the information you provide about completing the landing card as a couple next to us were given quite a hard time about the way they had completed the form."
Arranged By Sabina Hekandjo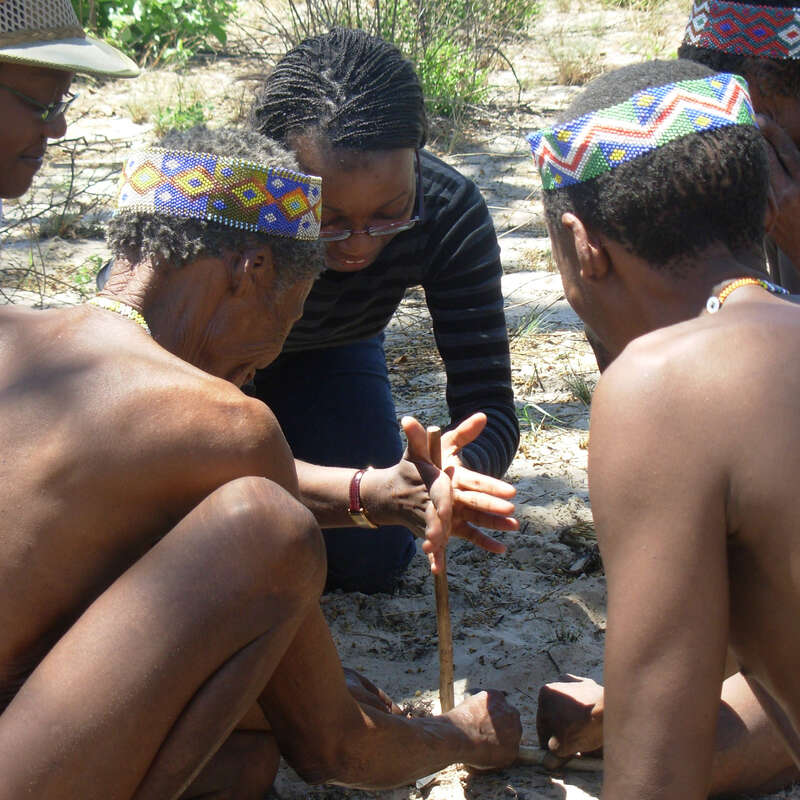 ---

Olive Grove
"Delightful guest house"
1 night
Arrived 4 Oct 2018

Damaraland Camp
"Excellent, community-run camp."
2 nights
Arrived 5 Oct 2018
Sightings report
---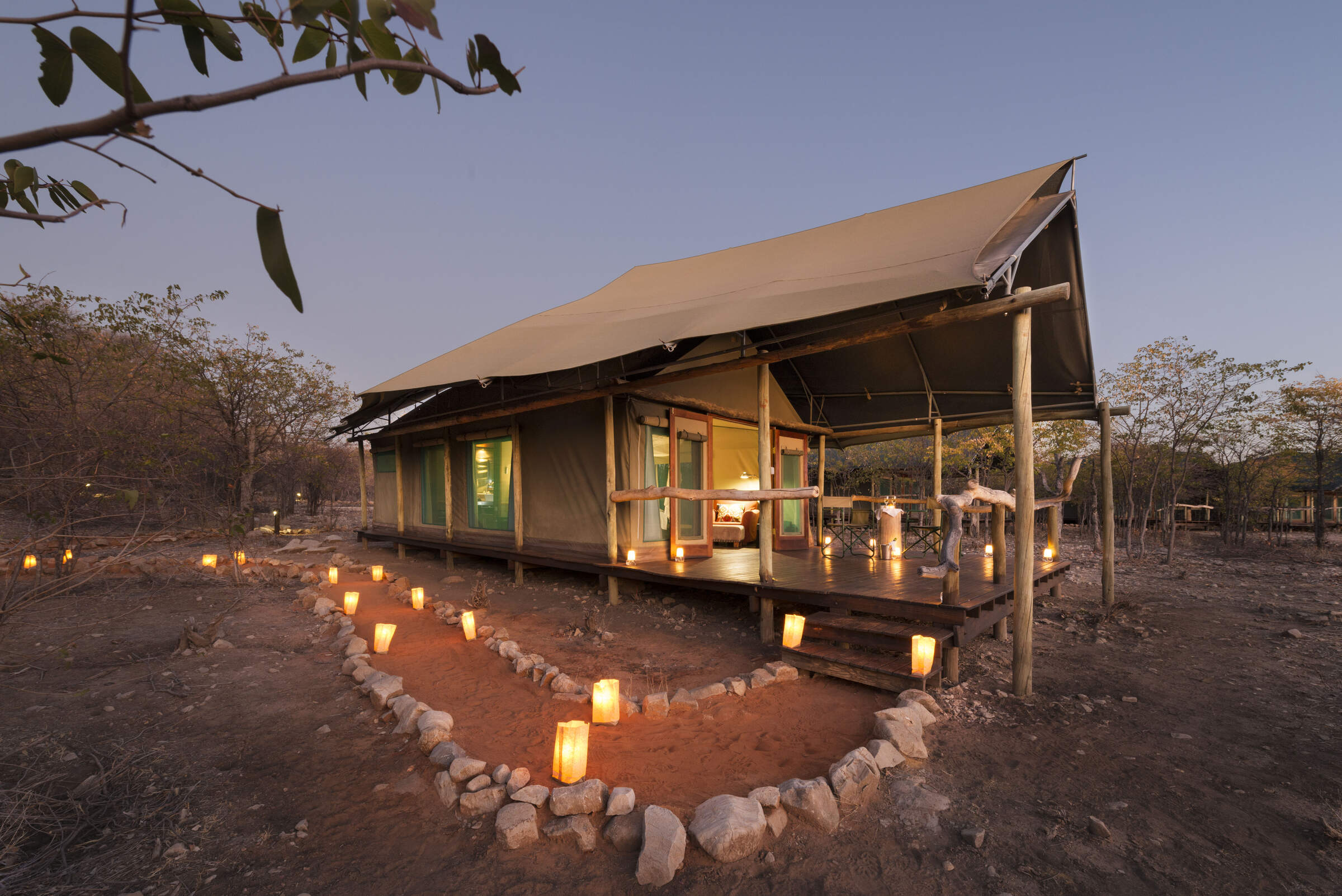 Ongava Tented Camp
"Dining/lounge area/pool overlooking waterhole"
2 nights
Arrived 7 Oct 2018
Sightings report
---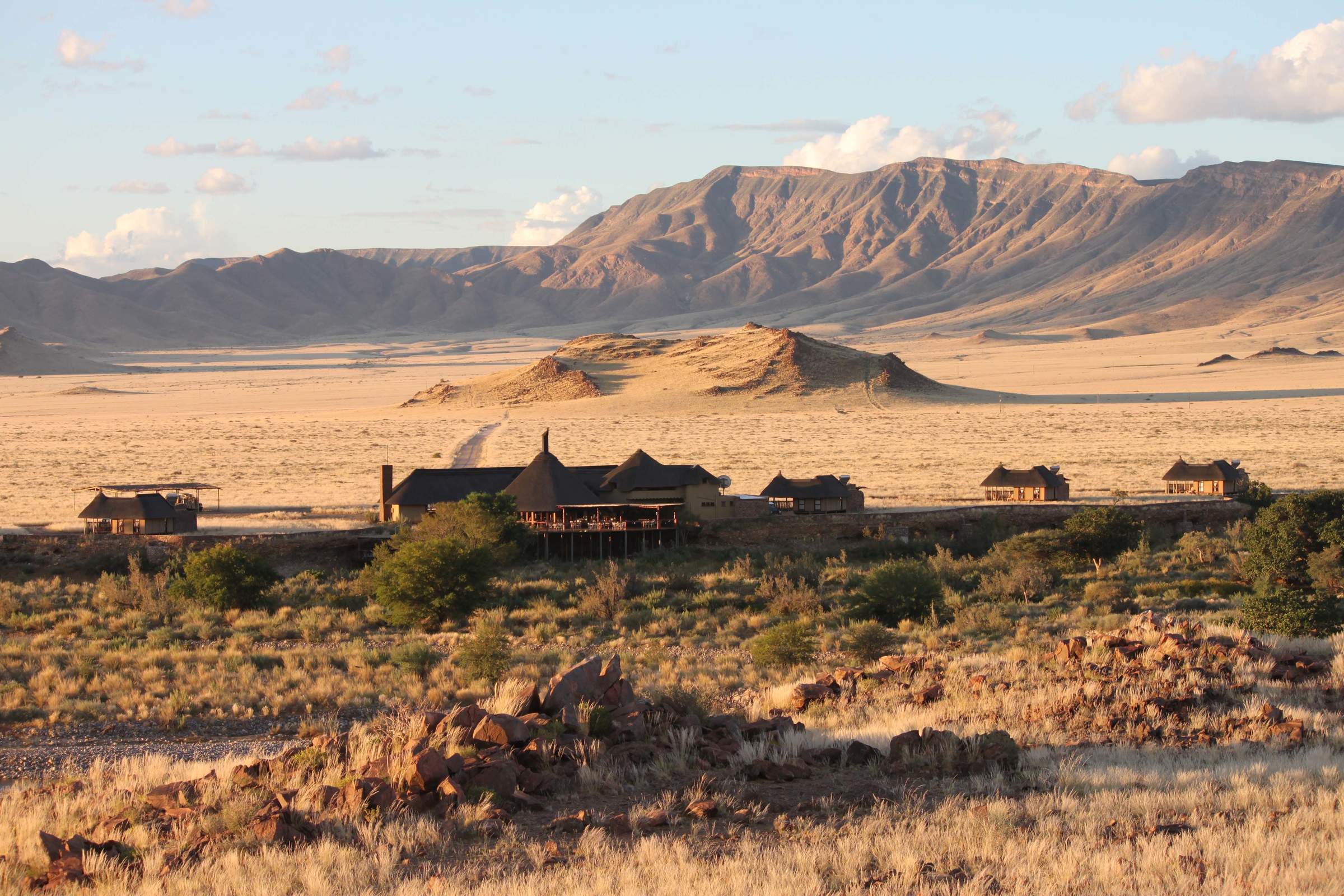 Hoodia Desert Lodge
"Large, dramatic, theatrical sitting area"
2 nights
Arrived 9 Oct 2018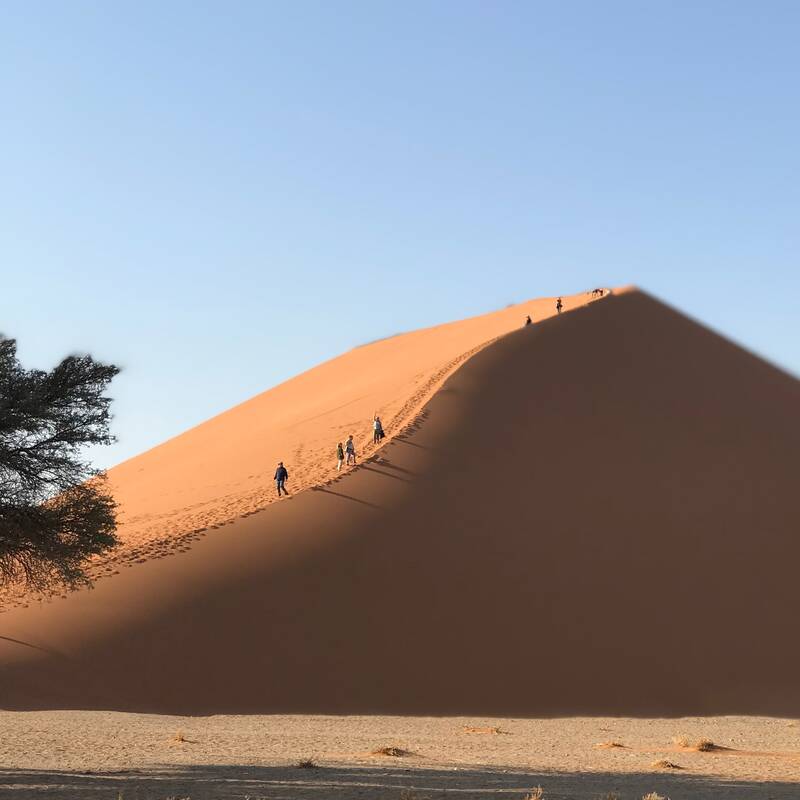 Hoodia Sossusvlei excursion
"Great excursion, nature walk and lunch"
10 Oct 2018 • All-day excursion