Travel reviews by Mr DG from New Hampshire
Tanzania between 30 Nov 2022 and 23 Dec 2022
"We (my wife Nancy and I) had an incredible experience during this trip. Everything was first rate. We saw everything that we hoped to see (captivating places, amazing wildlife and birds), stayed in wonderful lodges, gained insight into human evolution at the world-renowned Olduvai Gorge archeological site, learned an amazing amount of information about local culture, people, flora, and animal behavior, were very comfortable doing it, and most importantly, had lots of fun throughout. We are very grateful to Expert Africa, especially Maruska who helped us plan the trip, for making all of this possible.

This was our second trip organized by Expert Africa. The first was a short three-day outing in 2019 to Zanzibar planned as a side trip while we were in Kenya on a work trip. We chose Expert Africa to help us plan this longer two-week visit because we were so pleased with the quality of our trip to Zanzibar.

Needless to say, we are even more impressed by Expert Africa after this trip. Everything was outstanding: the advice that we received from Maruska during our planning of the trip, including the pros and cons of selecting either Botswana or Tanzania as our destination; the materials that we received - very detailed and helpful annotated itineraries, information to help us navigate Covid-related health requirements, a helpful guide to travelling in Tanzania; alternative choices of places to visit and camps for lodging; and high quality vendors for all of the services provided.

All five lodges/camps were located in beautiful places, were incredibly comfortable, provided outstanding service, and had plentiful, excellent, healthy food (we never left a meal wanting for more). And the guides that accompanied us in every place were very personable, likable, and knowledgeable people from whom we learned much about the countries and local flora and fauna. Finally, the ancillary activities - a visit to a local Maasai village and a long walk from our lodge to the rim of the Ngorongoro Crater - were interesting, informative, and fun, with the added benefit of providing exercise after long days of riding in safari vehicles.

We hope that we will make further trips to East Africa in the next few years before we lose the ability for long-distance travel (we are both in our 70s). One of our hopes is that we can take our two adult children and grandchild to see the incredible country-sides and wildlife in East Africa whenever we can make the schedules work for such a trip. We will definitely ask Expert Africa to help us plan any future trip whenever we are ready to do so.

We also would like to express our deep appreciation for the invaluable, outstanding assistance that Maruska Adye-Rowe provided to us during the planning of this trip. The choices that she provided for places to visit and stay and things to do, always giving us the final choice, and the vendors she selected made our incredible experience possible.

I am sure that you already know what it is like to work with Maruska. In addition to the summary feedback on Maruska's performance that the form requests below, we would like to provide a more detailed client's perspective on how easy, helpful, efficient, and effective she is to work with. I hope that you will not mind the detail of what follows:
- Maruska and I had 2 lengthy phone calls at the outset to discuss what our (my wife and I) objectives for our 10-day safari.
- Our first call focused on what we would like to see (wildlife in interesting places in either Botswana or Tanzania) and the types of places we would like to stay in (high-end luxury, middle-of-the range, etc.) She then sent us a lengthy email comparing safari options in Botswana and Tanzania and suggesting possible lodging options in each place.
- Based on this very helpful information, my wife and I chose Tanzania as our destination, with a focus on the Ngorongoro Crater and the Serengeti and selected a few of the alternative lodges that she suggested (one on the crater rim, the other in the Serengeti)
- We then scheduled a second lengthy call to flesh out the itinerary (she suggested adding a safari in Lake Manyara on the way to the crater and suggested two other places to stay before we arrived at the crater)
- Maruska was fun to speak with. I enjoyed our conversations. She was very informative and, most importantly to me, listened carefully to what we wanted, provided very helpful answers to my questions, and made very helpful suggestions
- We then exchanged many emails (I counted at least 13 sent by me) in which I posed many questions and asked for greater detail on: the places we would visit, the lodges where we would stay, the activities that we could do, the logistics of the travel, the best time to depart and return to Kenya, etc.
- Maruska was incredibly prompt with her replies to my emails which provided very thorough answers to my seemingly endless questions (one of my unfortunate characteristics)
- She also was very adaptive when I suggested something that she had not included in the itinerary. Here are two examples:
- I indicated that we would like to add a visit Olduvai Gorge as a side activity during our stay on the Ngorongoro Crater and she adjusted the itinerary so that we could do that without having to eliminate one of the other activities that we already had planned.
- When I realized that we would have 2 extra days in Kenya before we were scheduled to join the group that we were meeting there, I asked Maruska if she could help us plan a 2-day visit to one of the soda lakes that I had last visited more than 20 years ago. She consulted with colleagues who were Kenya experts and recommended 2 options for lakes to visit. Once I chose Lake Nakuru, she identified two alternative lodges in different locations and different price ranges. We had a wonderful experience viewing land-based and aquatic wildlife at the lake and loved the lodge that we selected from her options.

- Maruska also was very helpful in other important ways:
- providing helpful resources on how to obtain reliable health and travel insurance
- notifying me that Kenya Air had changed our flight time to Tanzania without notifying me, which required some adjustment to our itinerary
- helping me navigate the Covid-related health requirements to enter Tanzania
- helping me to navigate Expert Africa's web site when it would not let me log in or accept my deposit for the trip. I had to provide my credit card information to her over the phone
- preparing and sending the detailed annotated itinerary, including all of the helpful information on visas, health information, luggage weight limits on the internal flights, the need to avoid older USD notes, and arranging the 2 internal flights

In short, Maruska helped us plan a fabulous trip and was a pleasure to work with. As noted below, I would recommend her very highly to my friends and would be delighted to work with her again in planning future trips."
Arranged By Maruska AdyeRowe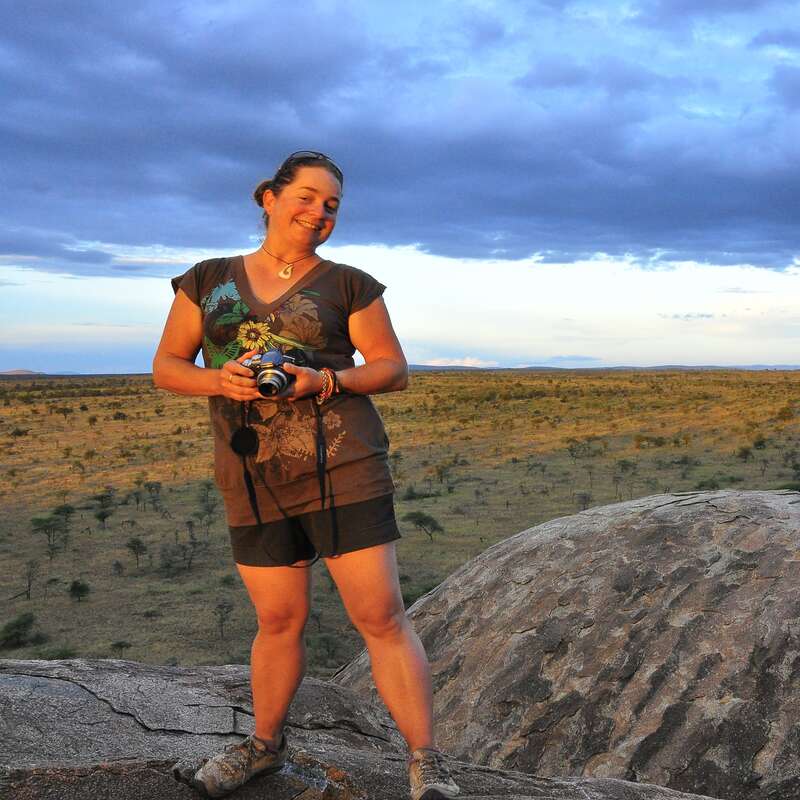 ---

The Cliff
"The Cliff - A Great Start to Our Trip"
1 night
Arrived 30 Nov 2022
Lodge not featured by Expert Africa

Ngare Sero Mountain Lodge
"Ngare Sero - A Very Lovely Place"
1 night
Arrived 10 Dec 2022
Lodge not featured by Expert Africa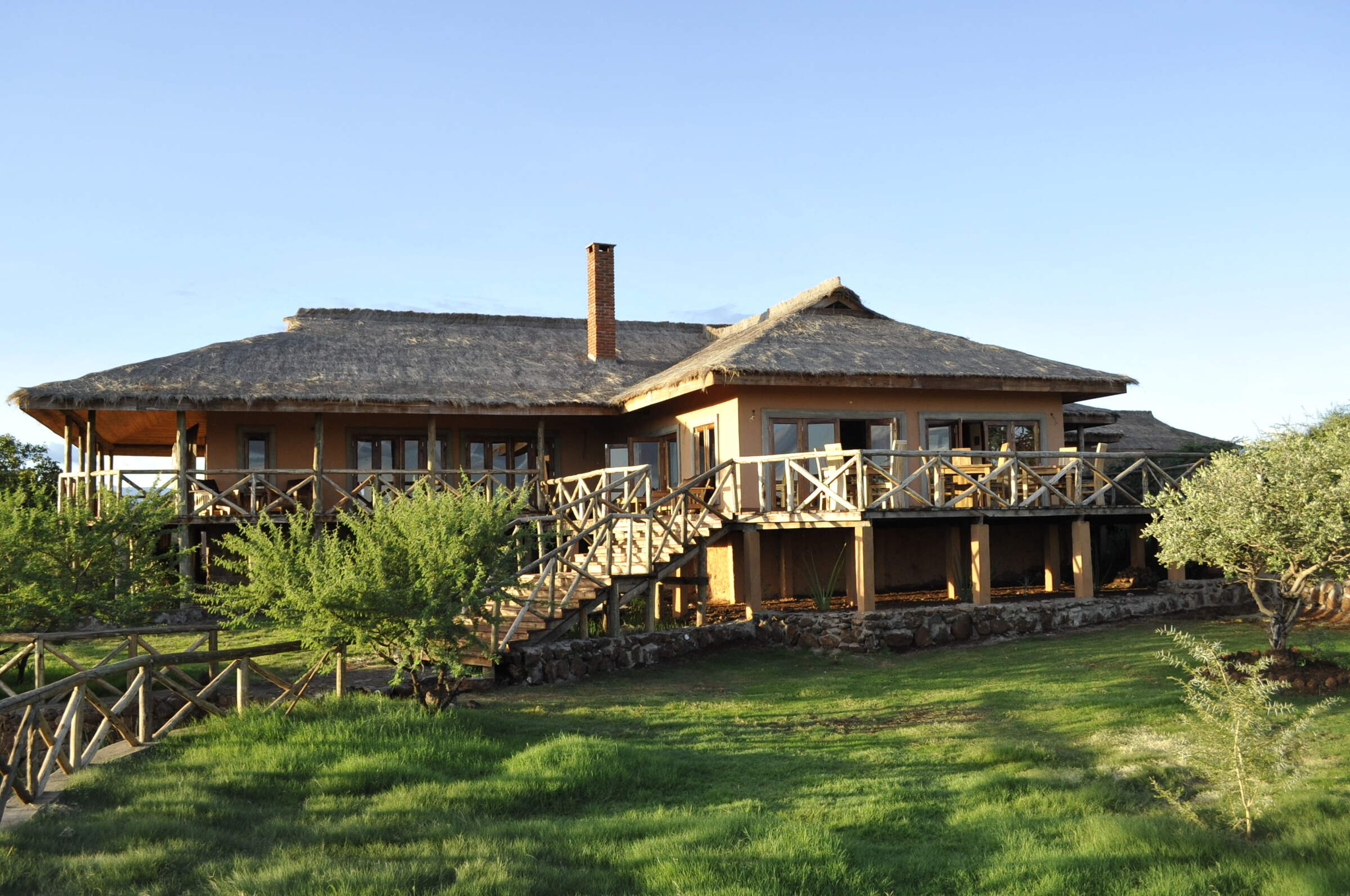 Escarpment Luxury Lodge
"Escarpment Luxury Lodge - Beautiful Views"
1 night
Arrived 11 Dec 2022
Sightings report
---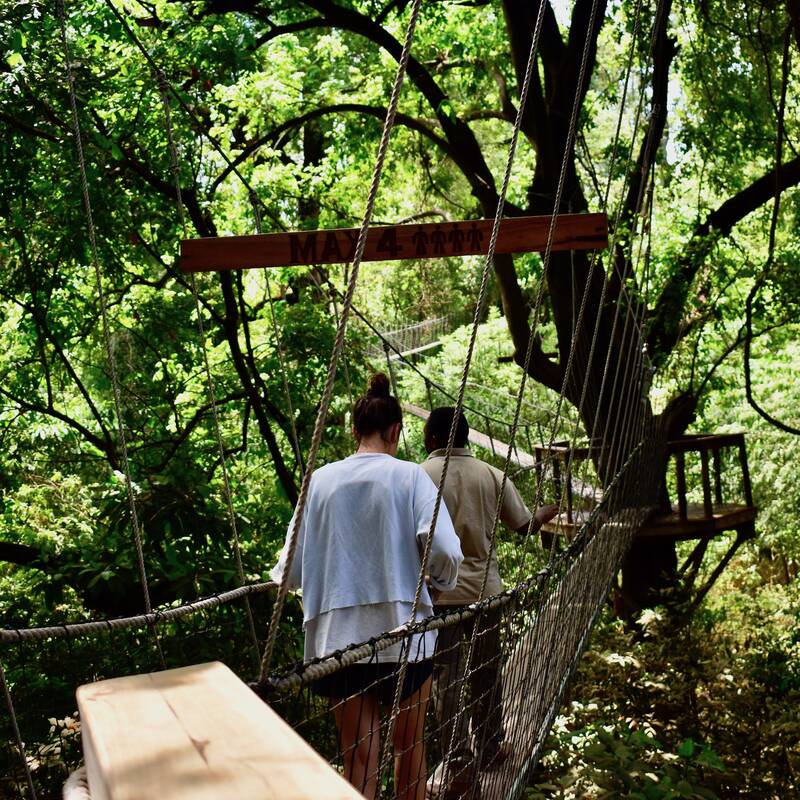 Lake Manyara Treetop Walkway
"Walking Among Treetops - Lake Manyara Treetop Walkway"
11 Dec 2022 • All-day excursion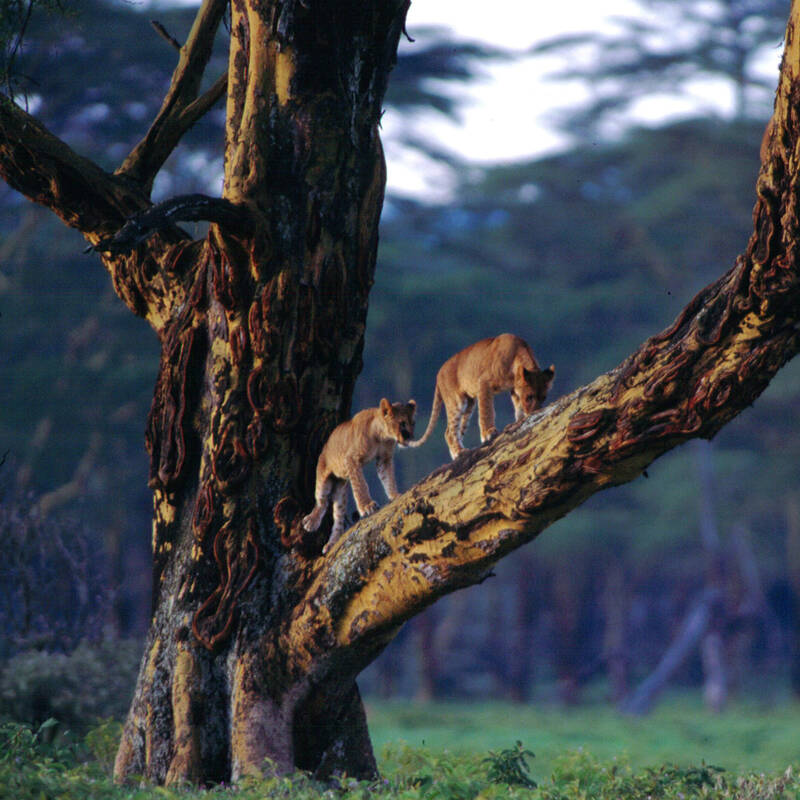 "Lake Manyara Safari - An Interesting Small Park"
11 Dec 2022 • All-day excursion

Entamanu Ngorongoro
"Entamanu Ngorongoro- a fabulous place to stay"
3 nights
Arrived 12 Dec 2022
Sightings report
---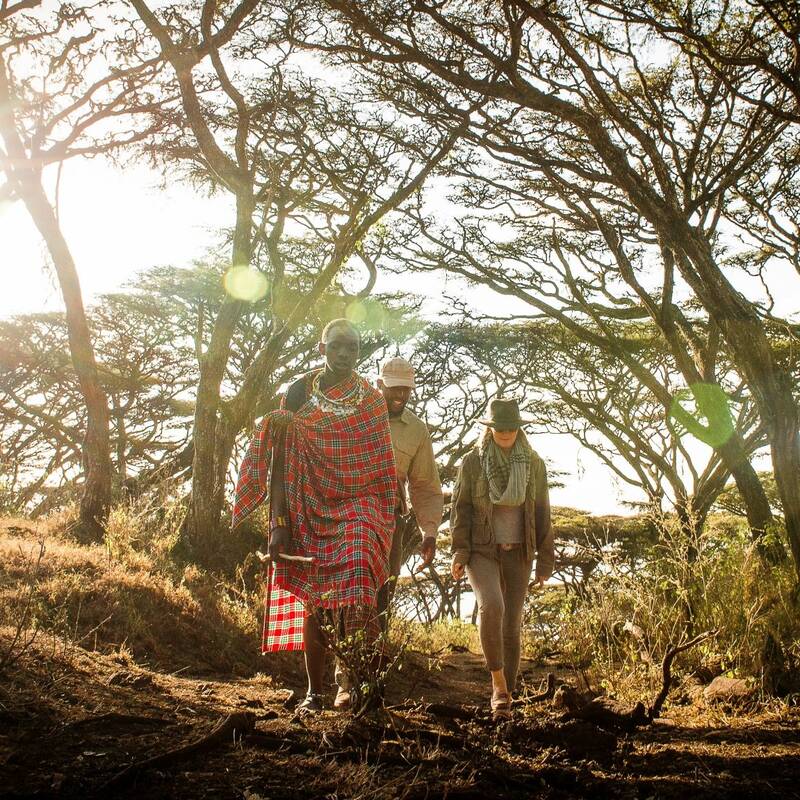 "Maasai Village Visit - A great cultural experience"
12 Dec 2022 • Afternoon excursion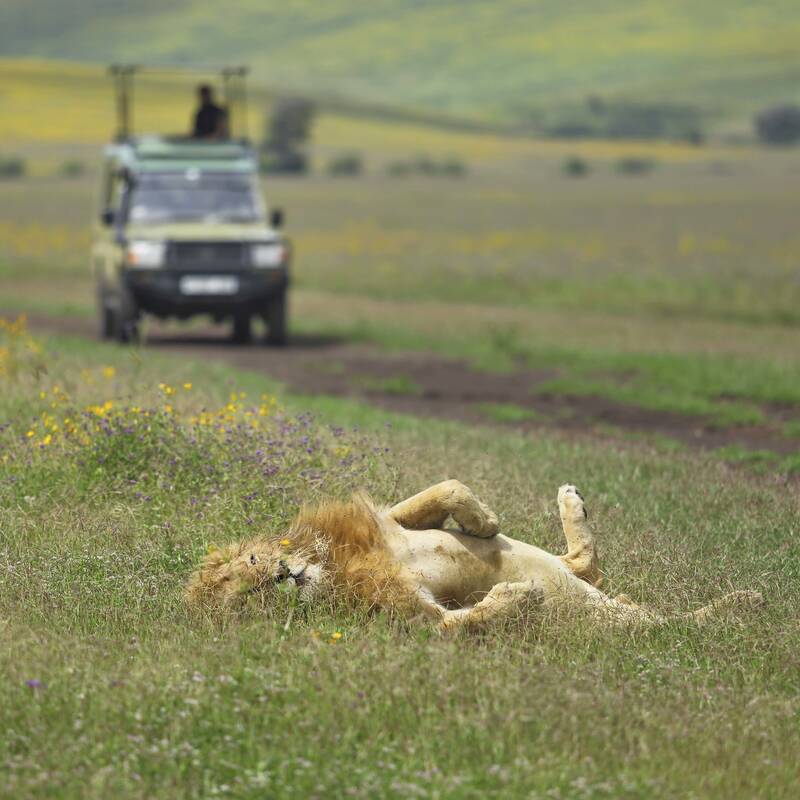 Safari in Ngorongoro Crater
"Awesome Safari in Ngorongoro Crater "
13 Dec 2022 • All-day excursion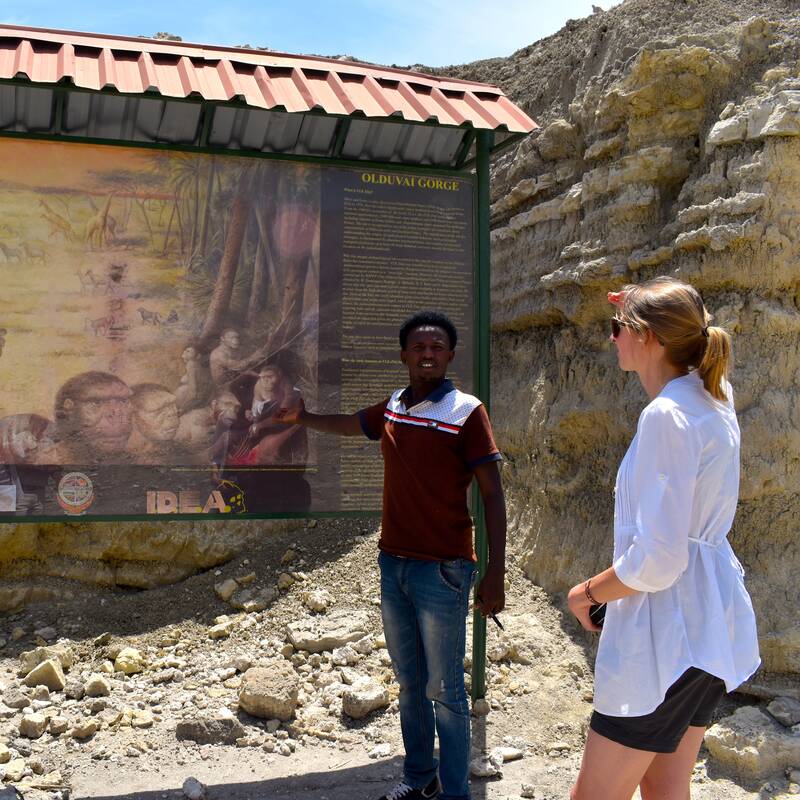 "Olduvai Gorge - A Must-See Experience"
14 Dec 2022 • All-day excursion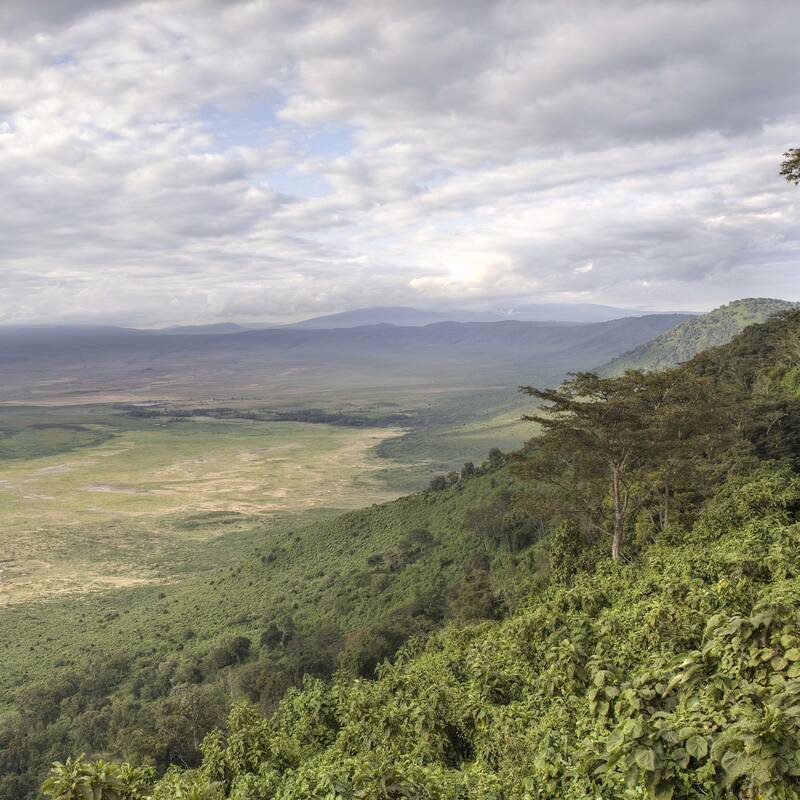 "A fun walk to the rim overlooking Ngorongoro Crater"
14 Dec 2022 • All-day excursion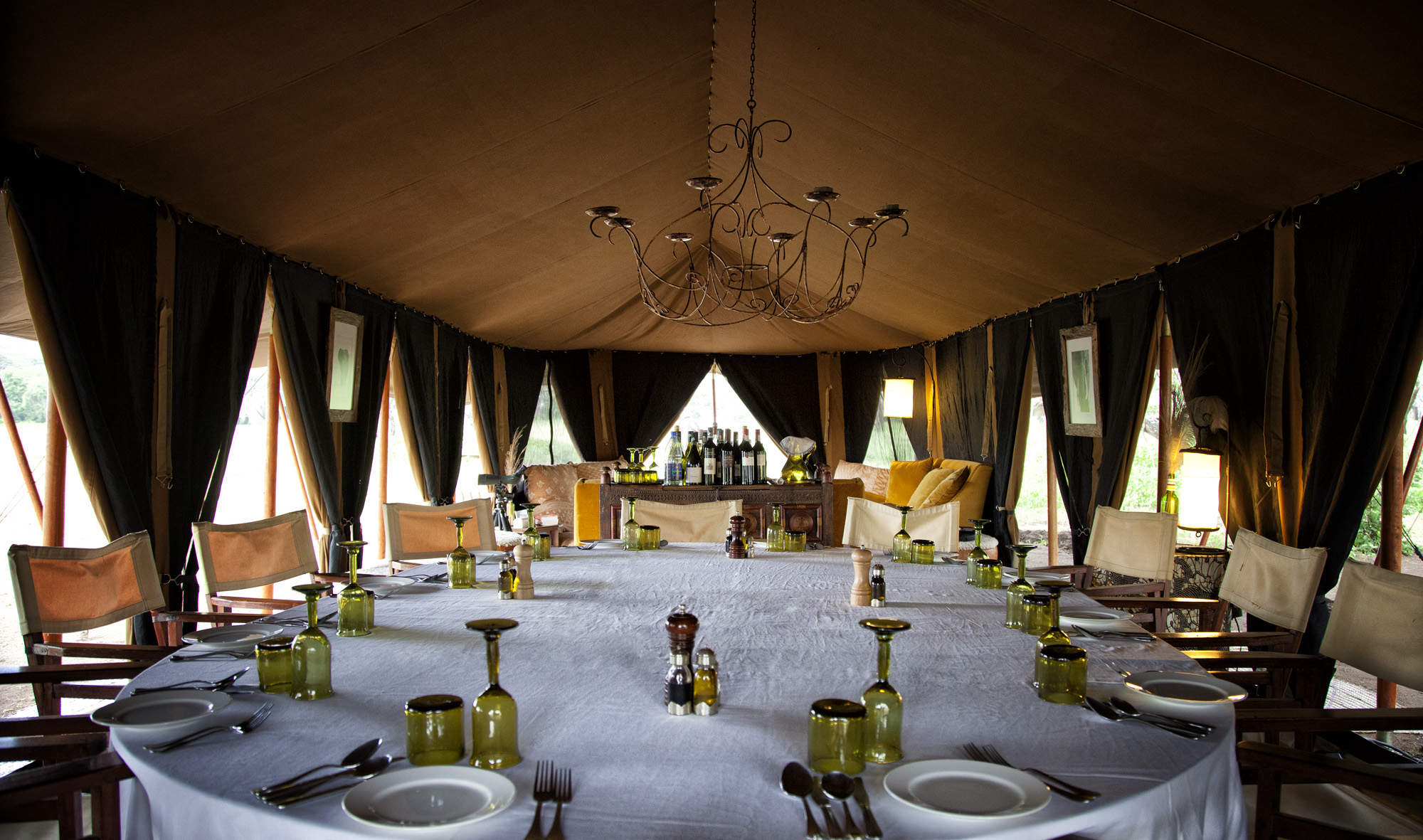 Alex Walker's Serian Serengeti
"We Loved Alex Walker's Serian Serengeti Kusin"
4 nights
Arrived 15 Dec 2022
Sightings report
---