Travel reviews by Mr & Mrs C from Brentwood
Our Oct 2015 safari to Tanzania/Kenya
Kenya and 1 other country between 2 Oct 2015 and 12 Oct 2015
"Our transfer from Olakari to Rekaro was very tedious with 2 flights and 2 35km road journeys quite apart from delay at Kenya immigration. The new EVisa was not fully understood by border control. The transfer from Wilson Airport to Jomo Kenyatta Airport was long and dusty but might have been even longer if routing through Nairobi itself. Kicheche camp location was a bit disappointing.

Our trip was amazing but even after planning nearly a year prior we were not able to experience our first choice camp in Naboisho especially as we only saw one vehicle with 2 people from Naboisho Assilia camp over 3 days when we were told that that camp was full."
Arranged By Elizabeth Chapman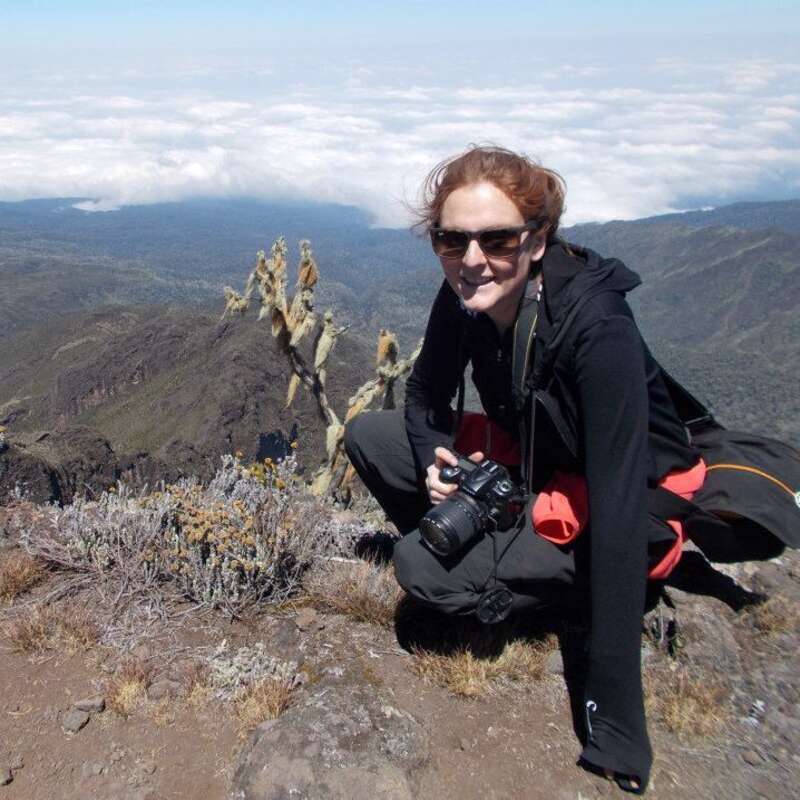 ---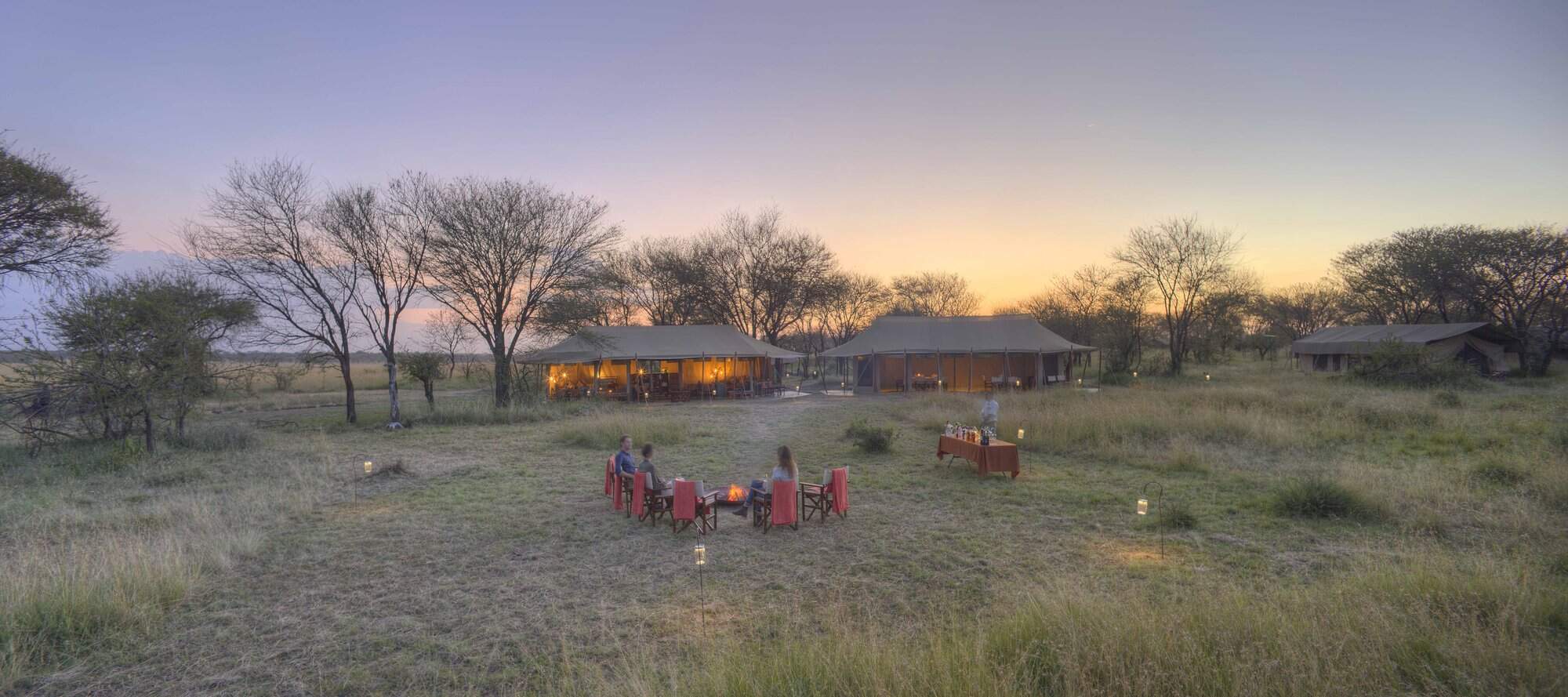 Olakira
"Great staff and animals at Olakira."
3 nights
Arrived 3 Oct 2015

Rekero
"Beautiful situation on the river bank."
3 nights
Arrived 6 Oct 2015

Kicheche Valley
"Peaceful camp location at Kicheche"
3 nights
Arrived 9 Oct 2015
A thoroughly enjoyable trip to Botswana.
Botswana between 10 Mar 2010 and 16 Mar 2010
"We had a thoroughly enjoyable trip to Botswana.

We look forward to returning to Africa soon, perhaps to Lagoon & Lebala or the migration in Tanzania or Kenya."
Arranged By Lucy Copson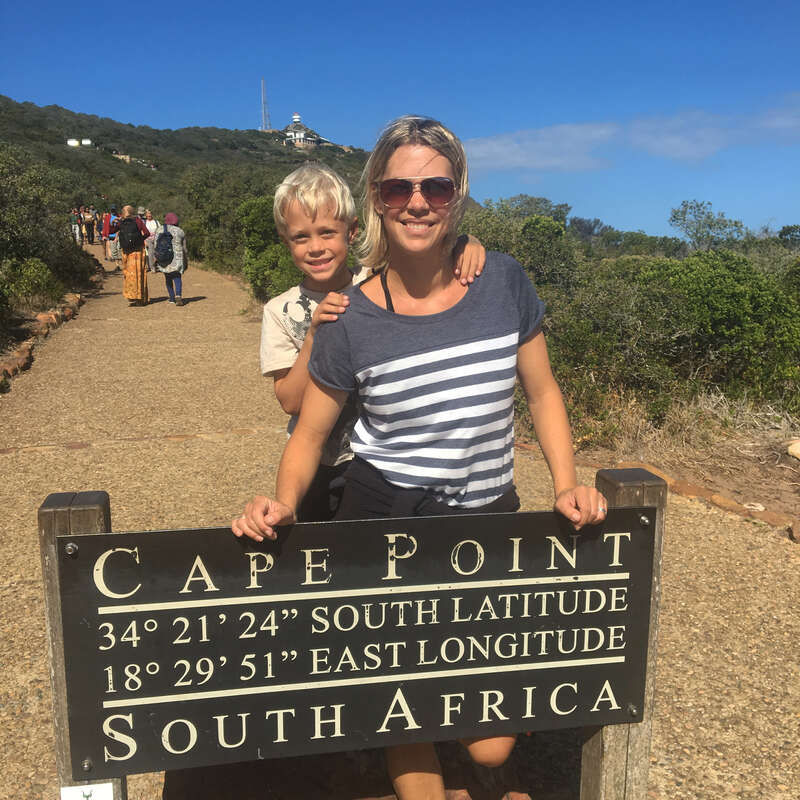 ---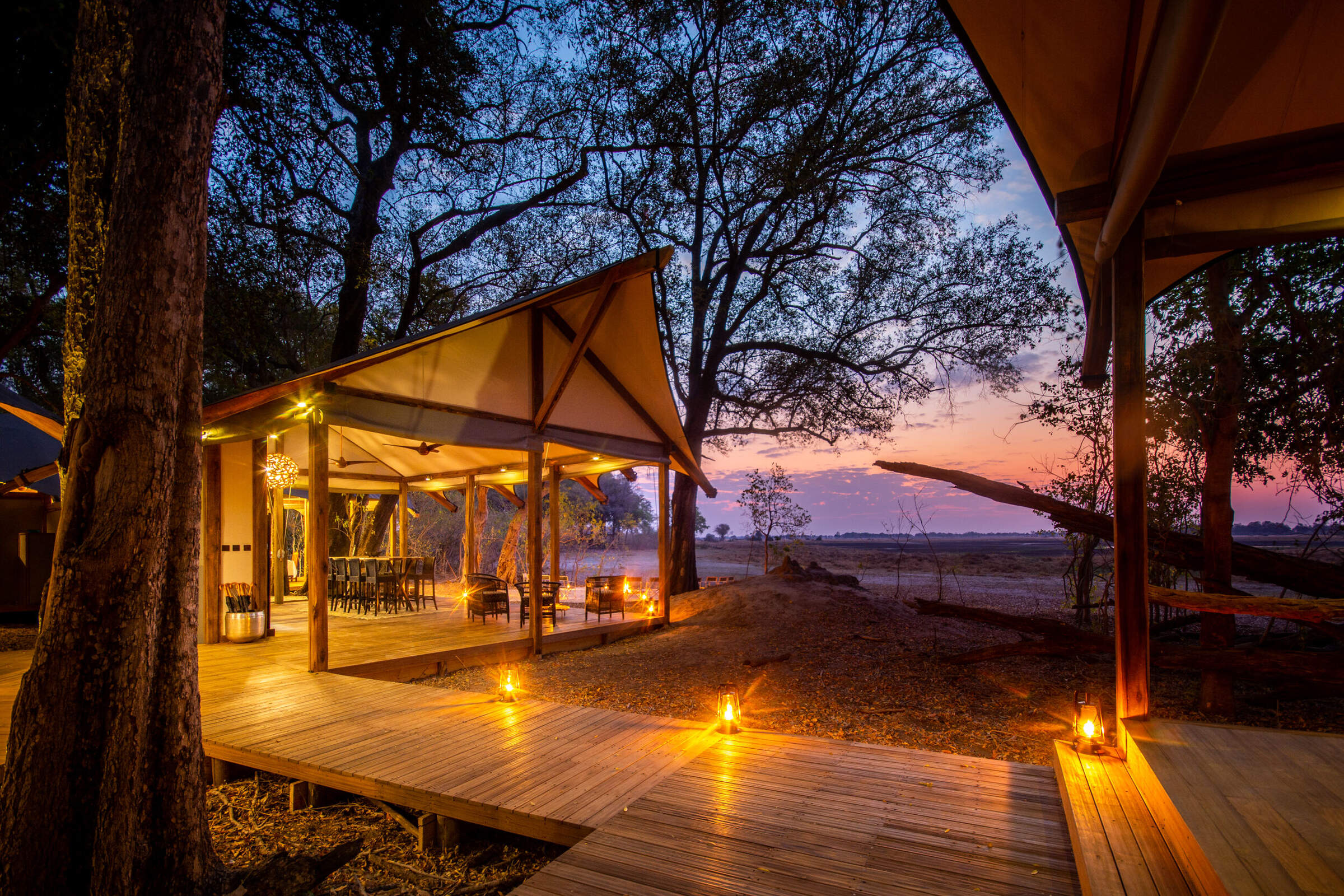 Kwara Camp
"Kwara Camp review"
3 nights
Arrived 10 Mar 2010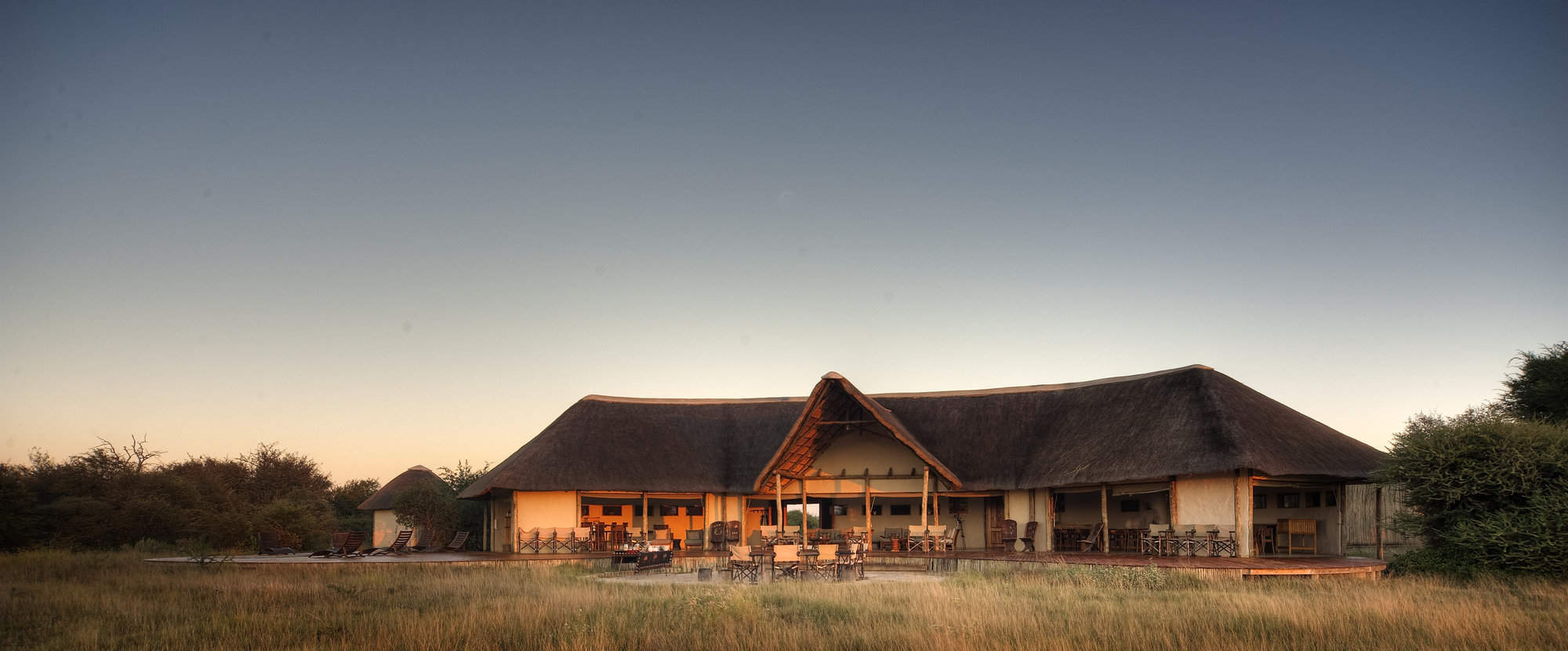 Nxai Pan Camp
"Nxai Pan Camp review"
3 nights
Arrived 13 Mar 2010
Zambia & Mozambique Experience
Mozambique between 15 Sep 2008 and 14 Oct 2008
"Having been on 10 previouse safaris in most of Southern Africa we were disappointed with our trip to the three camps in Zambia. Apart from a general paucity of game and probably still feeling the effects of poaching and constant either accidental or deliberate bush fires in Lufupa the Puku safari as set out in the brochure and the animal information on each camp did not match what we found generally but specifically at Lufupaas regards the camp and game. Whilst we had the same driver and guide it was asking a lot of him to drive and spot animals without a spotter to help.

The Musanza camp experience was good and both Lufupa and Musanza gave a real authenticity of being secluded and out in the bush. Lunga was a good way to finish with a bit more luxury.

The high spot of the trip was Quilalea. It was a super place for R & R and is a beautiful island with wonderful staff and accomodation. We hope the new owners will not change anything."
Feedback response
Clearly these travellers have returned feeling that they had a patchy safari – and a super time on Quilalea Island.

To put this in context, the safari element of their holiday was a 'set-departure' trip – which takes a week to visit three camps around northern Kafue. These safaris have the advantage that they are the least costly way to visit this park, and great continuity as they are driven and guided by one (usually excellent) guide. They have the disadvantage that some of the drives can be long, and the camps used are the simplest, and most basic camps in the northern Kafue.

Like many safaris throughout Africa, the guide drives the vehicle as well as does the guiding – although it must be noted that these trips usually also have an armed game scout who acts as an additional pair of eyes. On this particular trip, the scout was absent.

Kafue's game isn't as dense as some other parks in Africa. However, during their safari these travellers still saw lion, leopard, cheetah and the rare sable antelope, amongst many other species – which some would consider a good 'tally' of very special sightings. Kafue is the only park in Zambia where anyone could see all of these species.

Arranged By Claire Scott

---

Lufupa Bushcamp, Zambia (this camp has since closed)
"Disappointment at Lufupa Bush Camp"
3 nights
Arrived 30 Sep 2008
Feedback response
---
These travellers booked their trip in April '08, and travelled in Sept/October. Their first three camps in Northern Kafue were part of a 'set-departure' trip, driven and guided by one guide. We were advised in July that the first camp (for 3 nights) would be changing from 'Lufupa Tented Camp' to 'Lufupa Bush Camp'.

We would normally have advised these travellers, and checked that they were happy with the change. Because of an oversight, we didn't do this. So it's Expert Africa's fault that their first camp in Kafue was not the one they'd expected, and we've apologised for this.

We put their other comments to Wilderness Safaris, who own these camps, and their Zambian Manager, Charles. He apologised that the rondavels where not up to these traveller's standards, and was looking into purchasing more lamps for next year – although he wished that these travellers had requested additional lamps from the camp manager, as they could have been supplied.

We realise that burnt bush would not make this area look good – although neither Expert Africa nor the camps have any influence over this. The burning is never very predictable. It's mostly done by ZAWA (Zambian Wildlife Authority), as part of their maintenance of the park, but there are also natural fires at this time of the year.

Wilderness is working so that all concerned can get a better understanding of the long-term effects of burning, but this kind of study and education is long-term by its very nature.

As for the lack of library books, Charles apologized; he was then going to try to establish where various other books had gone since the camp opened.

As for the game here, we know it well from past years. The game densities in this Kafwala area are generally lower than those around Lufupa and on the Busanga Plains. However, that is usually compensated for by great sightings of some relatively rare species, like Lichtenstein's hartebeest and the beautiful sable antelope.

There are plans to extend the road network in the Kafwala area in 2009; we hope that this will improve the game-viewing further.

Lodge not featured by Expert Africa

Musanza Bushcamp, Zambia (this camp has since closed)
"Good experience at Musanza Bushcamp"
3 nights
Arrived 3 Oct 2008
Feedback response
---
This camp was included as part of good value, set-departure trip – which takes a week to visit three camps around northern Kafue. This is usually driven and guided by one guide – and in 2008 we've generally had very good reports about the individual guides who are leading these trips.

The safari guide is usually accompanied by a ZAWA scout, who also acts as a de facto spotter. Looking into this particular departure, it seems that this scout did not return from his leave, and hence the trip had to proceed without him.

Travellers should note that some of the drives through the park on this trip are long, sometimes with relatively little big game to see. Future travellers would be wise not to book onto these trips if they are not prepared for this.

(That said, the Musanza to Lunga road does often have sable and roan antelope along it – which are both fairly uncommon and very beautiful antelope.)

Lodge not featured by Expert Africa

Lunga River Lodge, Zambia (this camp has since closed)
"Last night at Lunga River Lodge"
1 night
Arrived 6 Oct 2008
Lodge not featured by Expert Africa

Southern Sun OR Tambo, South Africa (this camp has since closed)
"Good stopover at Southern Sun Airport Hotel"
1 night
Arrived 7 Oct 2008
Lodge not featured by Expert Africa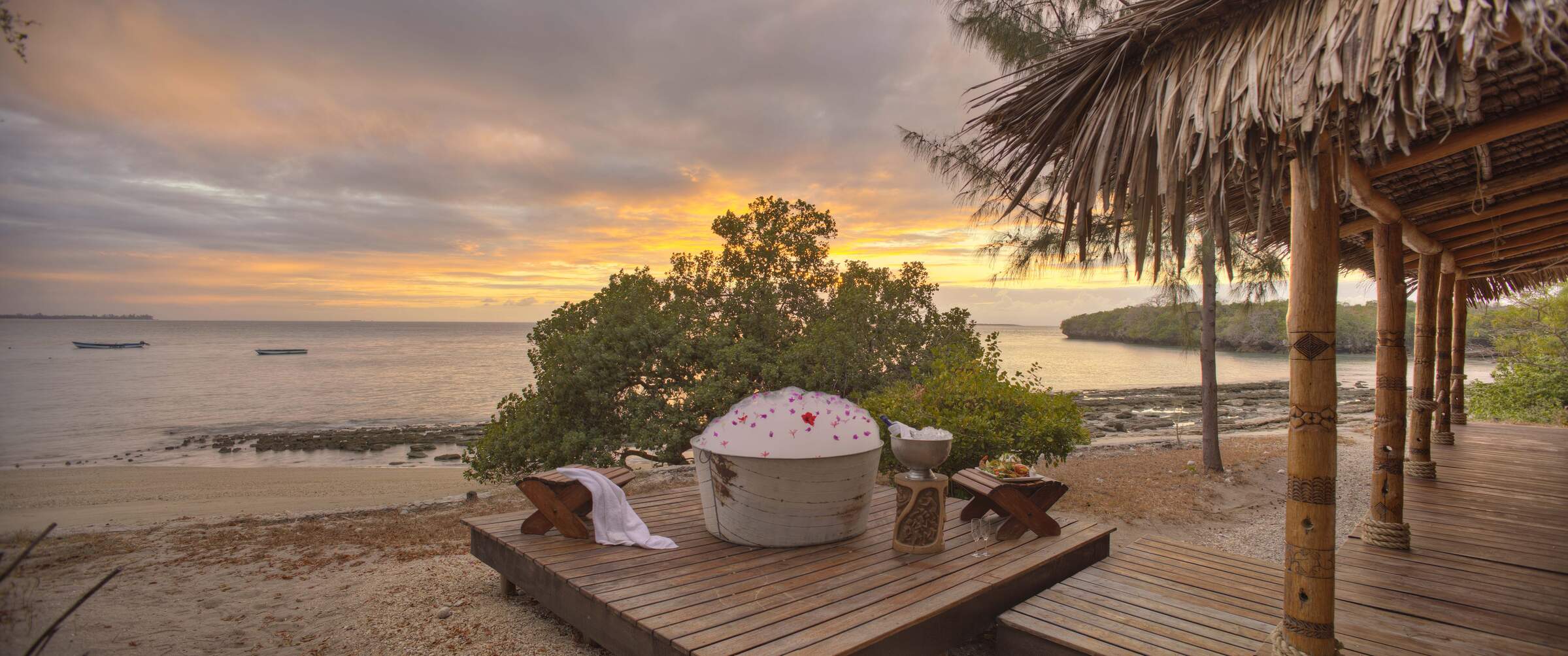 Azura at Quilalea
"Great time at Quilalea Island"
6 nights
Arrived 8 Oct 2008
Feedback response
---
Note that this review, and all of those below it, refer to Quilalea Island Lodge as it was before 2008.

Its ownership changed in late-2008, and it re-opened under different ownership and management in November 2011.

We have left these reviews here for completeness, even though they refer to a previous owndership and management - so that our travellers can still read our travellers' comments about the island itself.