Travel reviews by Mr & Mrs P and Ms from USA
Namibia between 14 Aug 2010 and 28 Aug 2010
"Wonderful "once in a lifetime" trip. Sabina was spectacularly helpful and knowledgeable. I will wholeheartedly recommend Namibia and EA to friends and family! Some comments and constructive criticism:

Positives:

1. Self drive is easy, totally doable and a great experience. We did not have any punctures or mechanical problems but were glad to have the high clearance of the four wheel drive. That being said never engaged anything but two wheel drive the entire time but appreciated the security.

2. Very safe - people were friendly and approachable and we never felt concerned about security or safety in any way. What a relief and pleasure.

3. No health hazards - since Namibia is a very dry country most water comes from bores and hence, while flavor can vary it is very clean. We had no GI issues despite carrying an extensive armory of treatments. Also regarding malaria - prophylaxis is adviced by US health authorities but noone we met in Namibia considered the country to have any Malaria, at least below the caprivi strip and particularly in the winter months (June-August).

4. Great roads - seriously, for a country with only 1.5mm people it is remarkable how good the roads, signage etc are. We had no problems and found it easier to drive around Namibia than to drive from New York to Boston (although need to be comfortable driving on gravel surfaces).

5. Variety of activities - unlike some of the other destinations we considered, Namibia offers much more than "just wildlife". While we saw plenty of animals, birds and reptiles, we also saw many different landscapes, experienced the ocean and had some exposure to the local culture - much more enriching than just a traditional safari experience

6. Variety of travel and accomodation approaches - Namibia is approachable in many ways, from small tour buses, to camping, to self drive to fly in/fly out. This is different to other locations that require, for example, fly in.


Some suggestions, requests and comments:

1. Cash - EA should alert clients that gas/service stations don't take credit cards or atm cards in many parts of Namibia. Self drive clients should take at least N$2000 in cash with them at all times. It takes over N$1000 to fill the tank of one of the double tank self drive vehicles. Contrary to suggestions some ATM machines would also not recognize my ATM card from the US (provoking panic!) although in large cities (WH and SW) things were fine.

2. Tips - clearly guides on safaris make most of their money on tips. I had no idea how much to tip a guide for example for taking us on a two hour trip into the desert or driving us to an activity? EA could helpfully give more guidance on this matter.

2. Beef up offerings of "active" activities - Namibia seems well set up for the older couples tourist but seems light on offerings for actively minded travellers (Swapokmund and Mundulea notwithstanding). I would suggest adding to the offerings of such activities in some locations; even where "nature walks" are offered they are not very well described or promoted, perhaps because the lodges/camps don't make any money on those activities.

3. Do more at the coastline - Namibia has several thousand miles of coastline but the array of activities related to the coast seems thin. We enjoyed the kayaking from Walvis Bay very much and perhaps should have taken another day in Swakop to venture down to Sandwich Bay. The whole notion of the Benguela current, and the history of the coast and the islands in the south, seem underdeveloped to me and seems to offer more opportunities and activity. The surf around Swakop is better than anything i see except on the very best days in California and the water, despite all the hype, is warmer than california as well and wetsuits are easily rented in those places. Why not start a surfing school in Swakopmund? Or windsurfing or kiteboarding in the walvis bay lagoon? Maybe these things are already available but it would seem a missed opportunity. What Namibia offers most is "animals plus other things" rather than "just animals.." and the more of the "plus other things" there are the more people will come and the longer they will stay.

4. Connect with local populations - sometimes we felt as though we were just going from one Wilderness Camp to another and not having any interaction with the local population. We learned a lot from our guides and the staff at the camps but as noted below they mostly came from other parts of Namibia and had little to say about the history or culture of the area we were visiting. I would like to see EA and WA (see below) develop some program where visitors can interact with the locals in the vicinity of the camps, learn about their culture, history etc. I know this is possible in some locations but perhaps we missed them.

5. Balance Wilderness Adventures/Safaris experiences with other experiences - we stayed at three Wilderness Adventures properties (Ongava, Doro Nawas, Kulala) and enjoyed them very much. They offer consistently great locations, excellent design, high standard of service. Their guides are "good generalists" but sometimes don't have the attention to details and small things of other guides (one guide at Doro Nawas told us the Levine family arrived at Twyfelfontein in 1974 whereas they left in the 1960's). My standard on guides is whether they pick up poo - if so, they are really paying attention, otherwise they may be just driving and animal spotting.

Sometimes the W-A places have a bit of a corporate feel, and their activities are often limited to just game drives, with few individually directed or physically active activities and guides who just focus on finding specific "big five" animals. They have lots of European groups visiting which seems to be good business but can also constrain the options in terms of access to activities for individual travellers. I would have though EA could find other accomodations in the same areas as the WA properties that are more "idiosyncratic" and authentic and offer the same activities and aspect."
Arranged By Sabina Hekandjo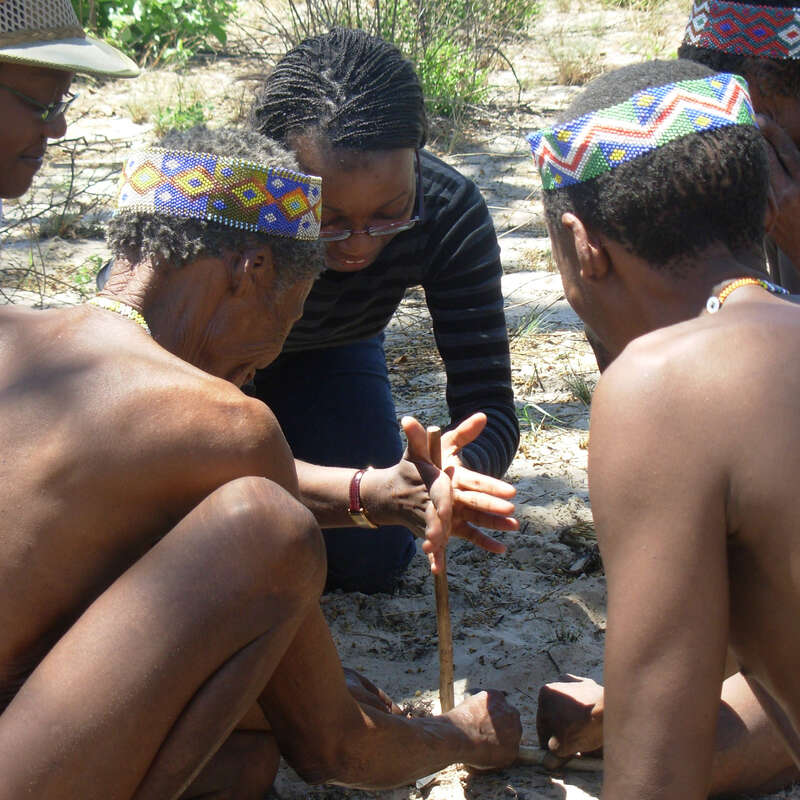 ---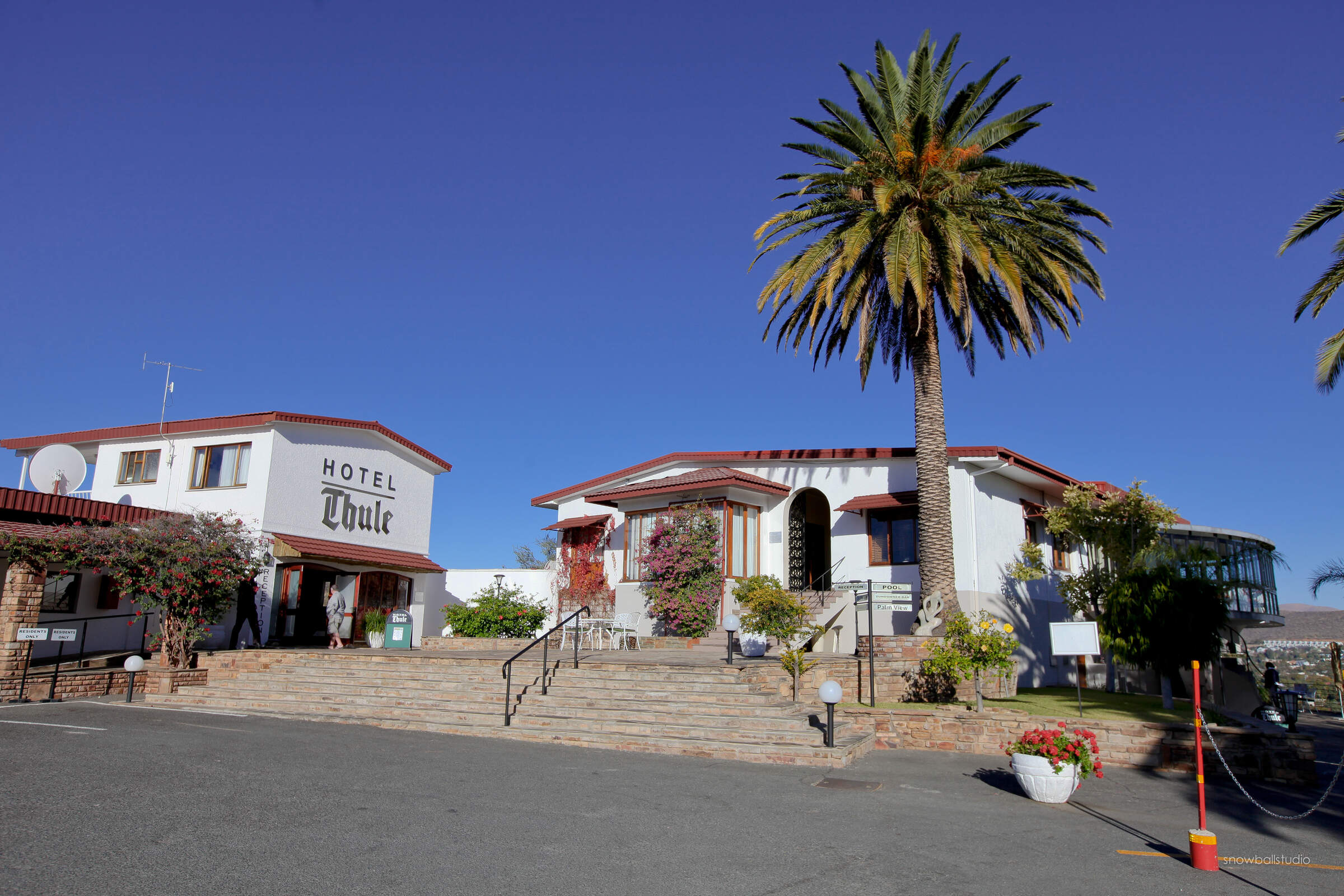 Hotel Thule
"Hotel Pension Thule review"
1 night
Arrived 14 Aug 2010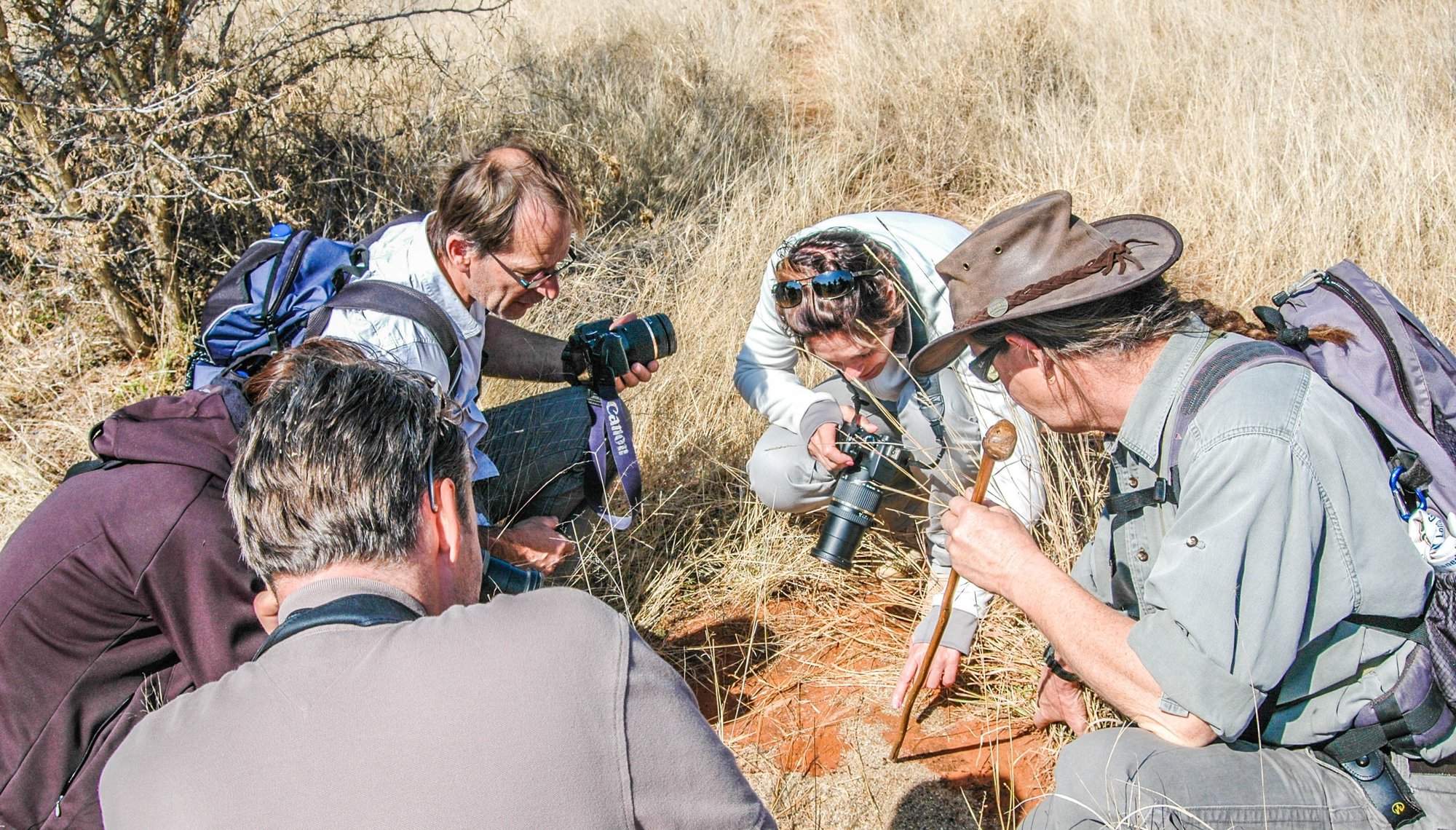 Mundulea Reserve
"Mundulea Reserve review"
3 nights
Arrived 15 Aug 2010

Onguma Camp Kala
"Onguma Tree Top review"
1 night
Arrived 18 Aug 2010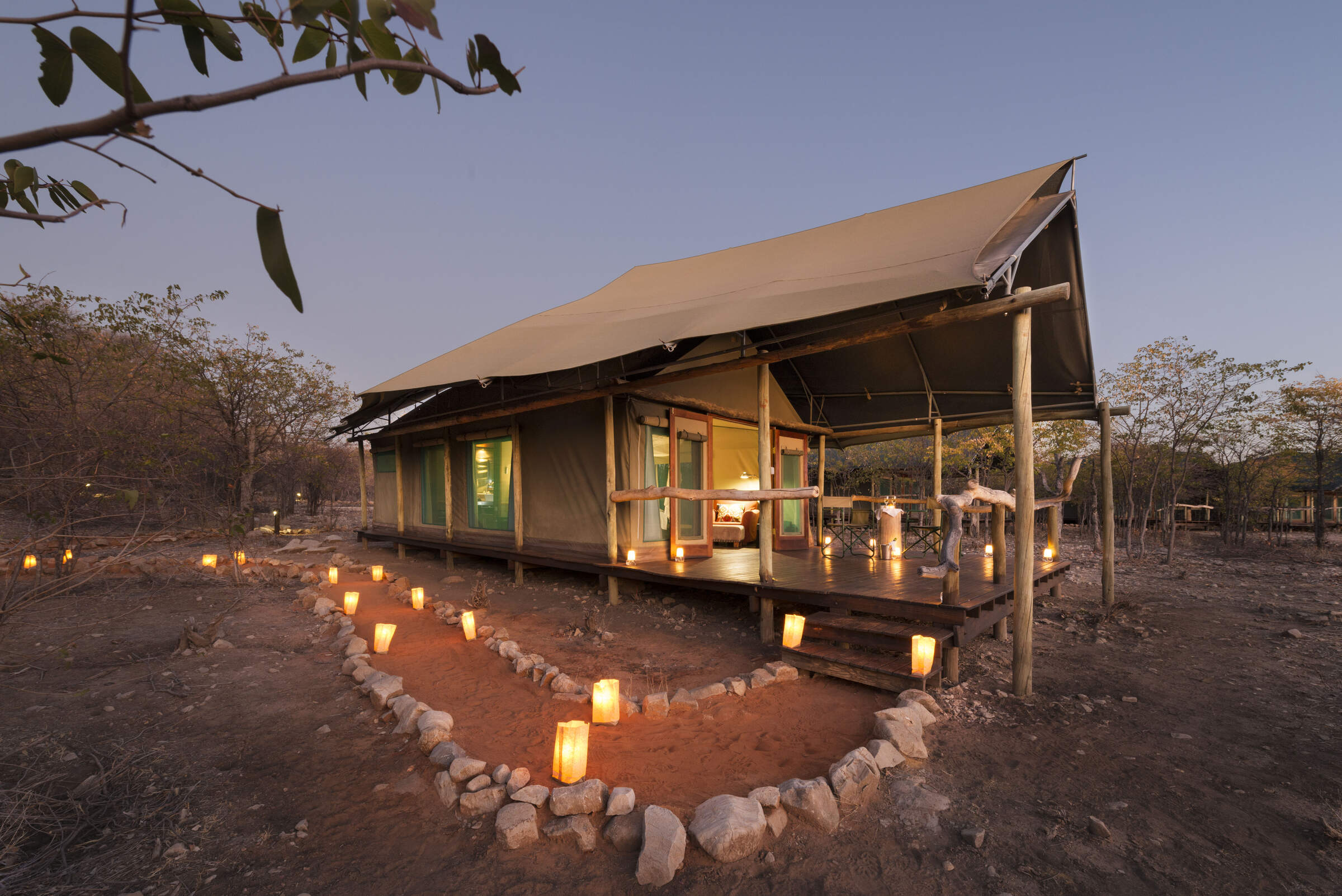 Ongava Tented Camp
"Ongava Tented Camp review"
2 nights
Arrived 19 Aug 2010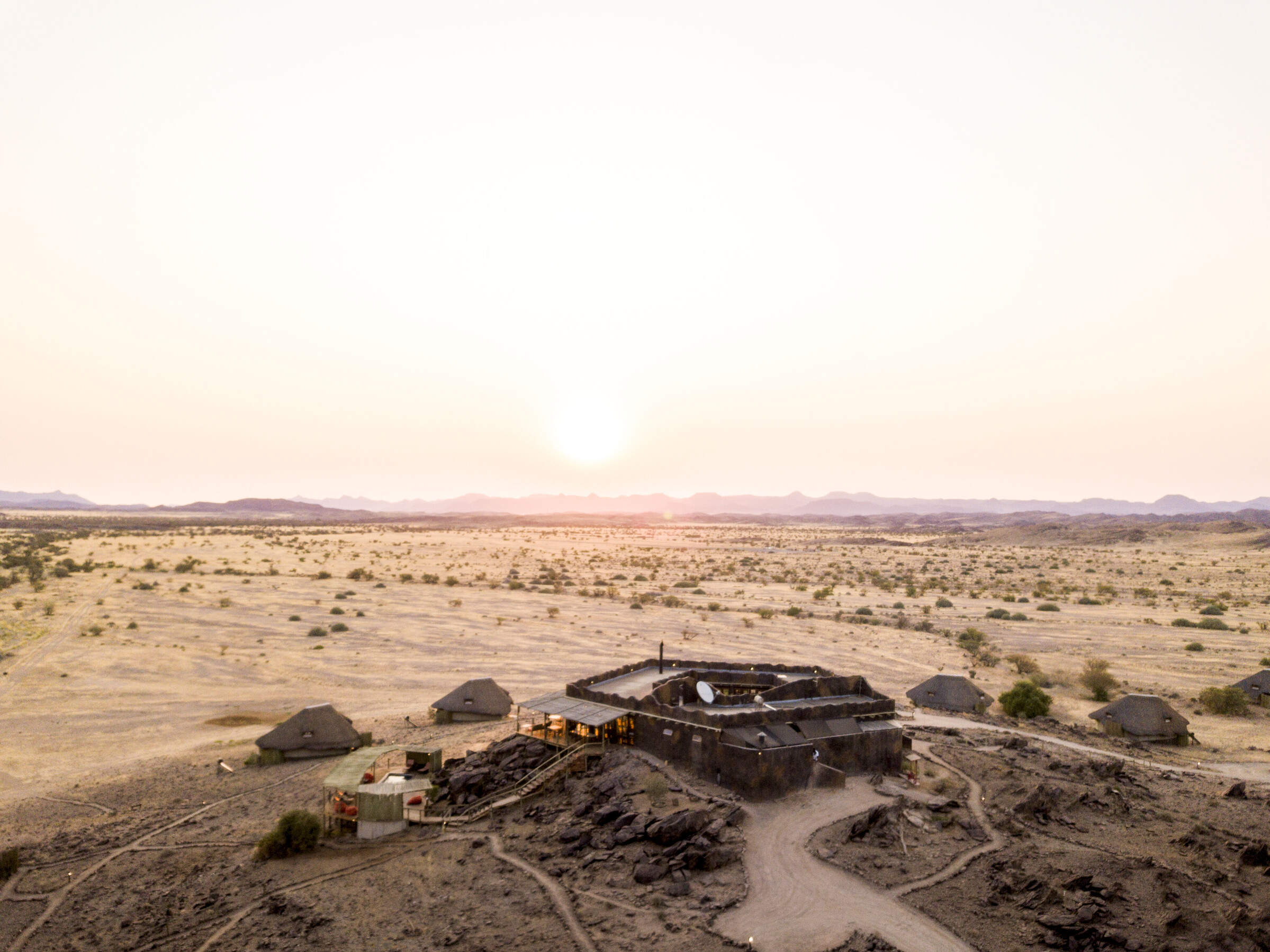 Doro Nawas
"Doro Nawas review"
2 nights
Arrived 21 Aug 2010

Villa Margherita
"Villa Margherita review"
2 nights
Arrived 23 Aug 2010

Kulala Wilderness Camp, Namibia (this camp has since closed)
"Kulala Wilderness Camp review"
2 nights
Arrived 25 Aug 2010
Lodge not featured by Expert Africa

Bagatelle Kalahari Game Ranch
"Bagatelle Kalahari Game Ranch review"
1 night
Arrived 27 Aug 2010