Elephant Shrew Safari: In full
This great value walking safari is a perfect trip for safari enthusiasts which spends six nights in the top-class camps run by Norman Carr Safaris in South Luangwa National Park – including 4 nights in two of their superb little bushcamps. The two bushcamps in this trip, Nsolo and Kakuli, only open from June to October, when Zambia's weather is generally fine and dry.
Include:
---
Days 1-3
3 nights at Nsolo Bushcamp (full board & activities) | South Luangwa National Park, Zambia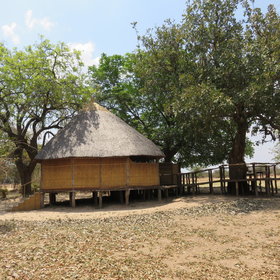 Arriving in Lusaka via your own international flights, you will connect with a 60-minute flight to Mfuwe Airport, which stands near South Luangwa. There you meet your guide and open 4WD vehicle who will drive you through the vibrant villages of Mfuwe, for your first
3 nights
at Nsolo Bushcamp.
---
Days 4-6
3 nights at Kakuli Bushcamp (full board & activities) | South Luangwa National Park, Zambia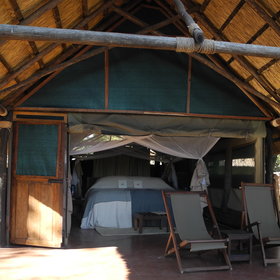 Staying in the wilderness area bordering the Luwi riverbed, you walk over to Nsolo's sister-camp, Kakuli Camp, which stands on the confluence of the Luwi and the Luangwa Rivers. While the camp focuses on walking safaris, the area is also super for night drives. You will be based for
2 nights
at Kakuli Bushcamp.
---
Day 7
Today you'll be driven south shadowing the Luangwa River for about two hours to Mfuwe Airport, for a 60-minute flight back to Lusaka.
---
See Prices & details for the precise dates/prices for this trip - and all the fine print.