Travel reviews by Mr&Mrs P,Mr M,Ms B from UK
Namibia trip: Thoroughly reccommended
Namibia between 3 Jun 2011 and 17 Jun 2011
"Over all this holiday was a brilliant trip. The journeys between locations especially in the early part of the holiday were long hard and dusty. However, this was was more than compensated by the beautiful and varied landscapes we passed through and the wildlife we eccountered on the way. Without dout every destination made every bumpy mile well worth it. We would reccommend this itinerary in every respect. The locations, the accommodation and partiularly the direction in which the trip was planned. The harder drives were better handled early on in the holiday and of course the climax being Etosha. The other observation bourn out in my comments regarding the service is the friendliness of all the people we met, so many nice people where ever we went.

If you enjoy astounding landscapes
If you enjoy peace and tranquillity
If you enjoy wildlife (and sometime sharing it)
Namibia is for you.

What you won't get is anything contrived, everything so natural and so sympathetic to the surrounings. Nor will get is a chance to see the full Luna eclipse in the magnificent African sky from the veranda at Frans Indongo Lodge as we were so lucky enough to experience. (not unless you live another hundred years)

Suggestions to help us improve our trips or our service:

You recommended bags to put around the cases to help avoid the dust. (this is not a criticism) We duly did this. This pesented a problem of its own in that the dust was still there and we still got dusty reaching in the back of the car. The tip is, as were learnt from the manager at Desert Homestead, is to leave the back side windows of the pod open just a little. This creates a through draught taking a lot of the dust back out. This did not solve the problem but cut the dust down by say 70%.

We dispensed with the bags which were by now all split and inside out anyway and patted down the cases to rid the last of the dust at each accommodation stop. As the holiday went on the problem lessened as we encountered more and more tarred roads anyway. Just a thought."
Arranged By Sabina Hekandjo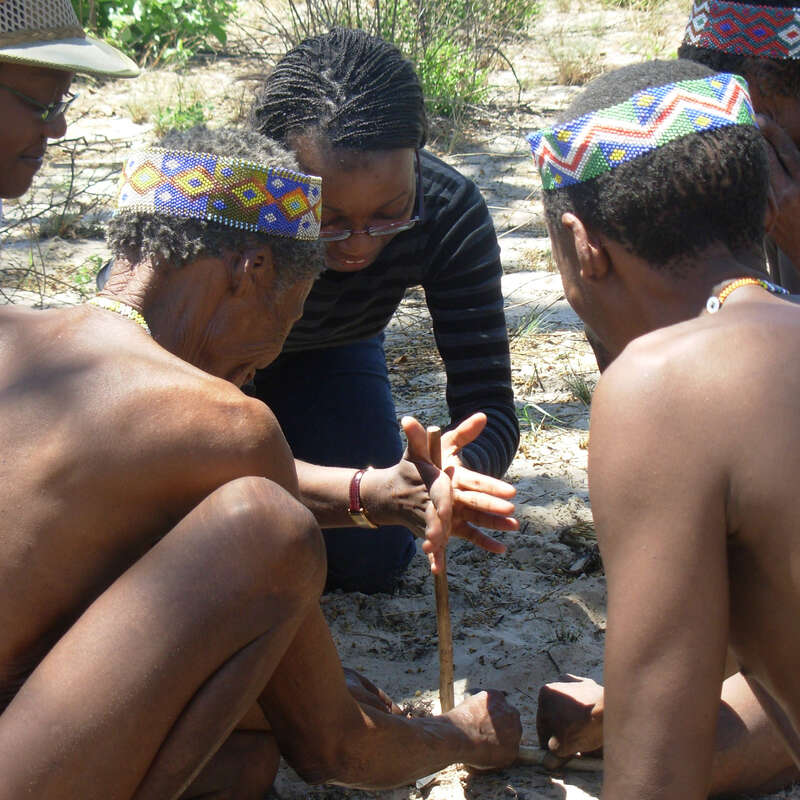 ---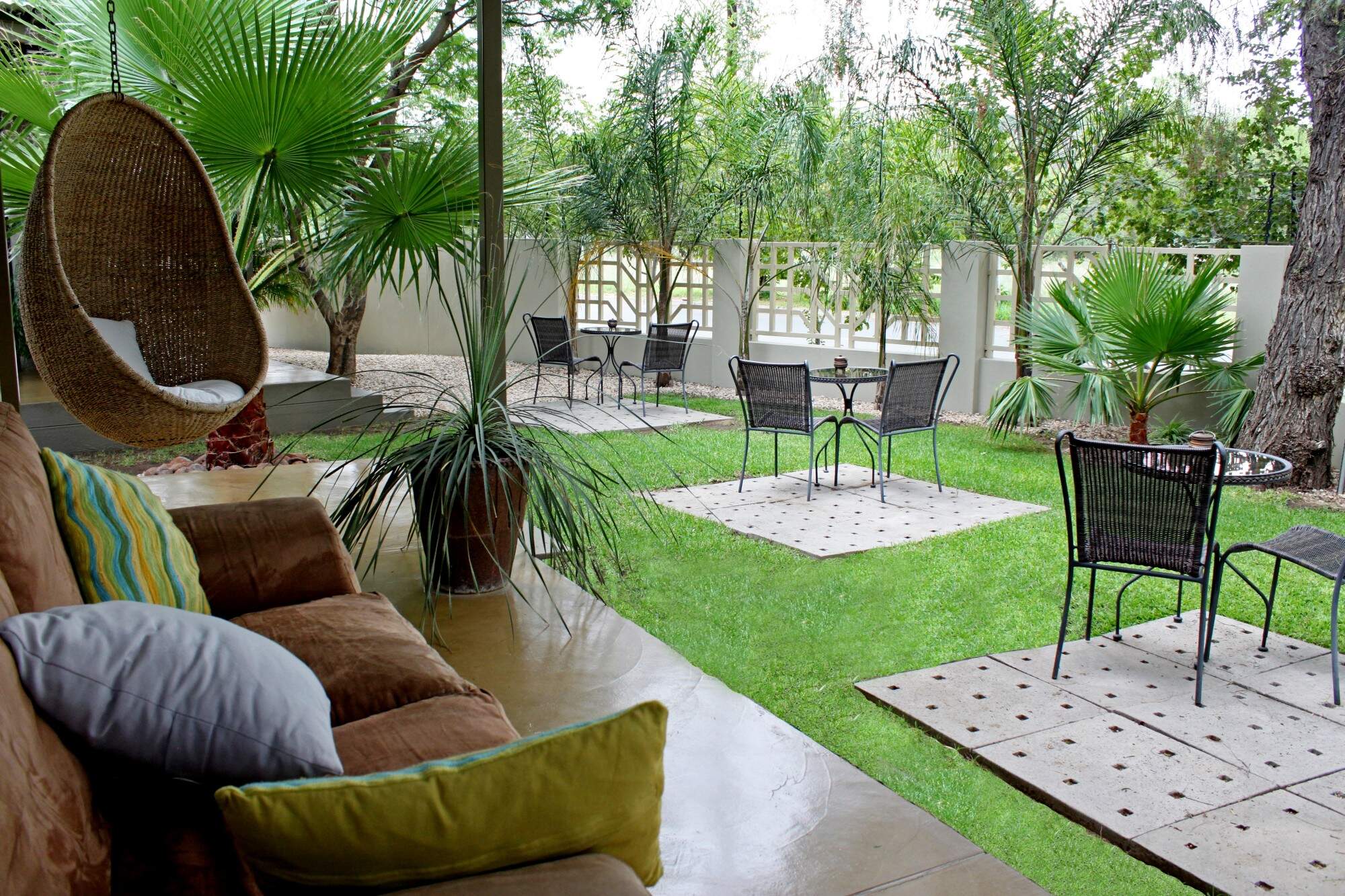 Elegant Guesthouse
"Ideal overnight preparation stop"
1 night
Arrived 3 Jun 2011

Desert Homestead
"Beautifully isolated magnificent backdrop"
2 nights
Arrived 4 Jun 2011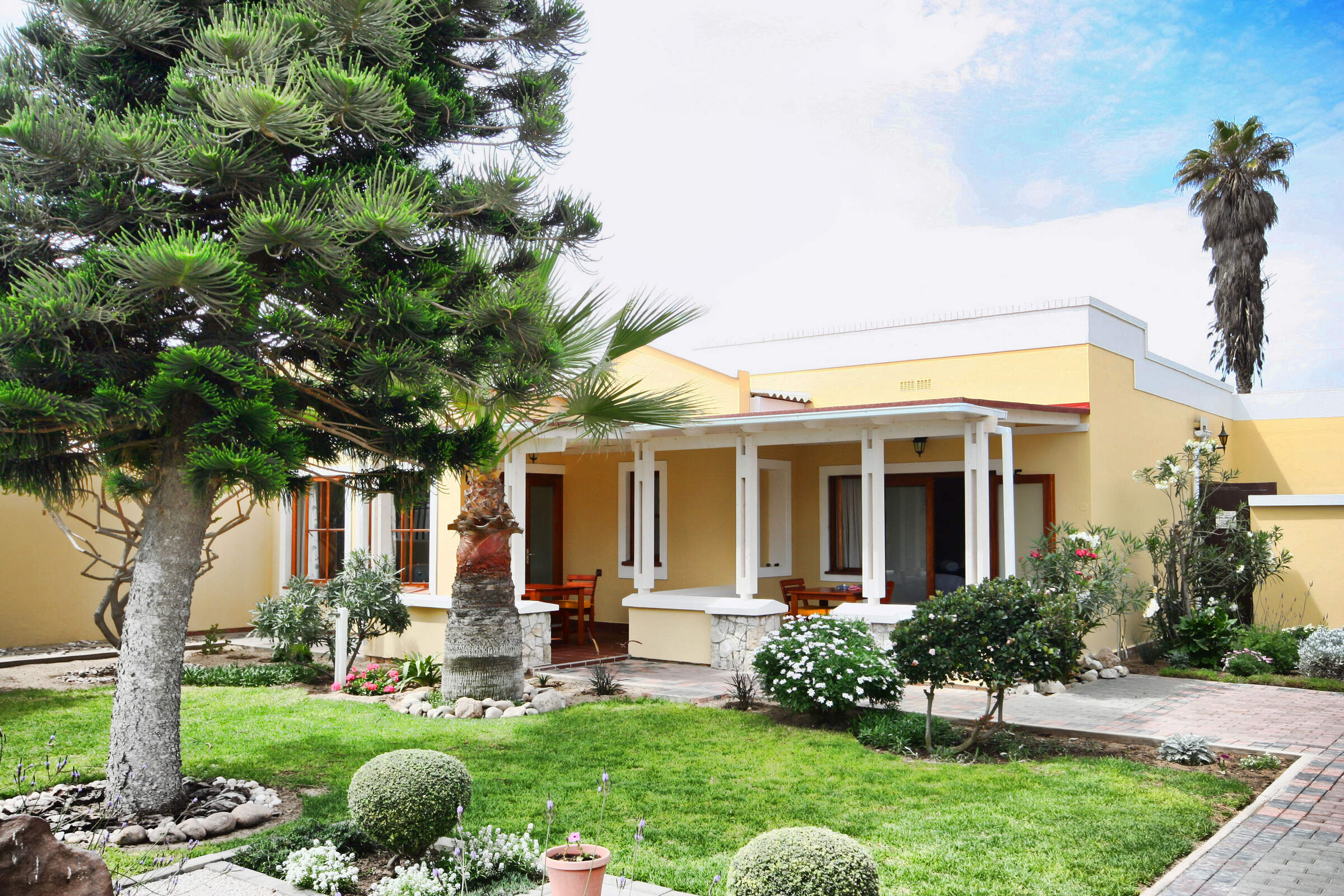 Cornerstone Guesthouse
"Good location to explore Swakopmund"
2 nights
Arrived 6 Jun 2011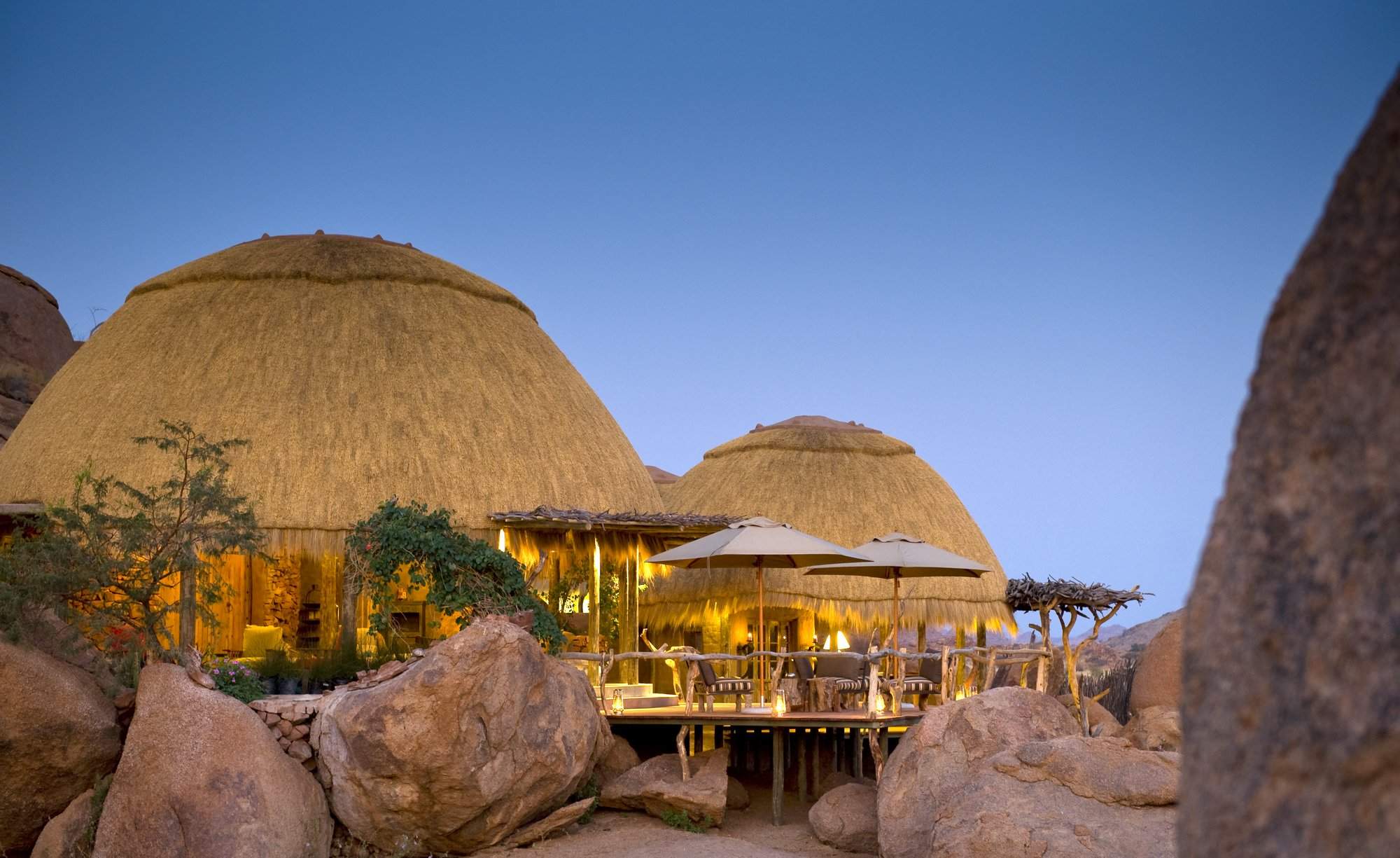 Camp Kipwe
"The middle earth stop-brilliant"
1 night
Arrived 8 Jun 2011

Grootberg Lodge
"The terrifying 4x4 climb is worth it"
2 nights
Arrived 9 Jun 2011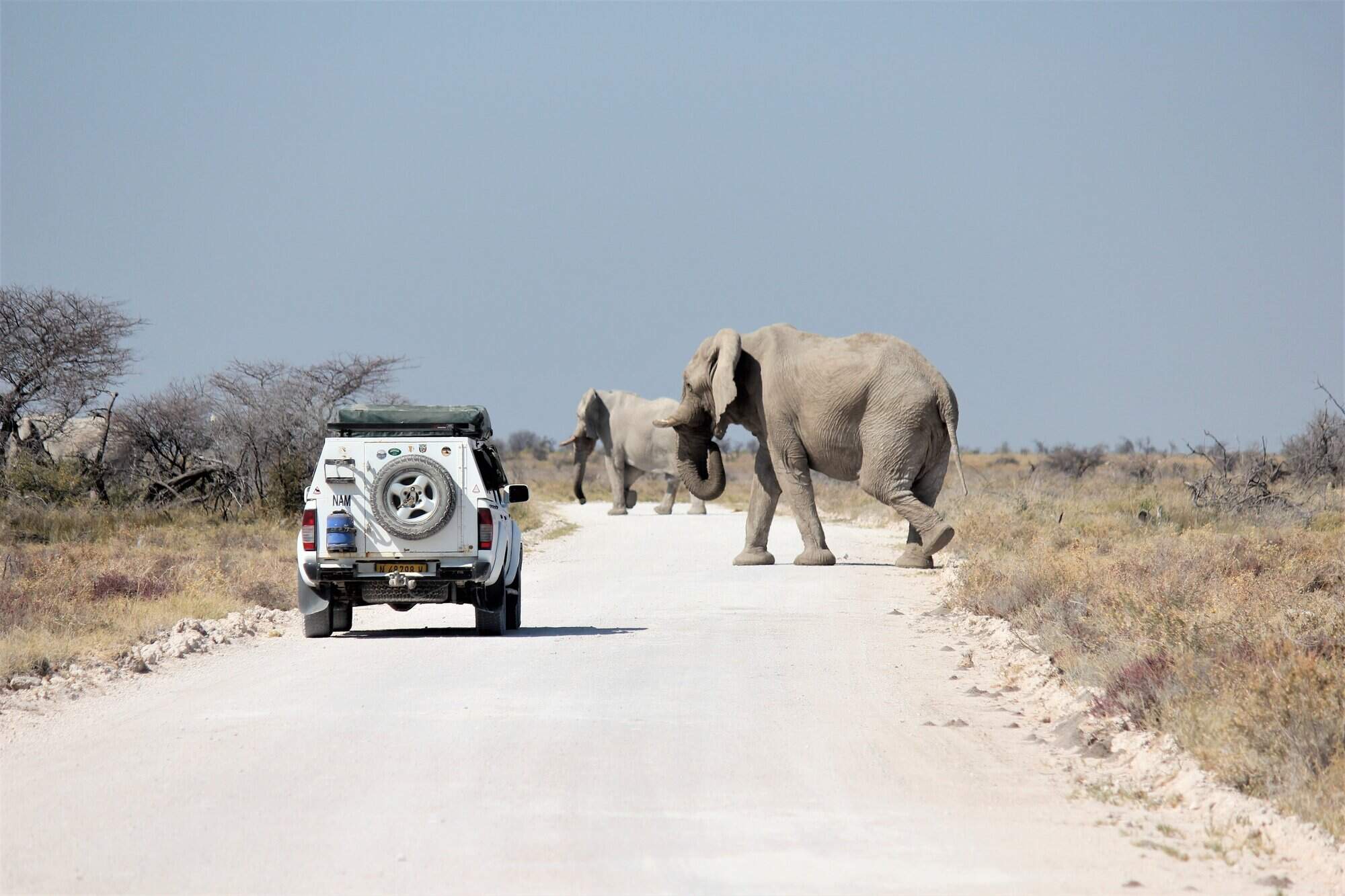 Okaukuejo Camp
"Waterhole accommodation a must"
2 nights
Arrived 11 Jun 2011

Mushara Bush Camp
"Canvas luxury"
2 nights
Arrived 13 Jun 2011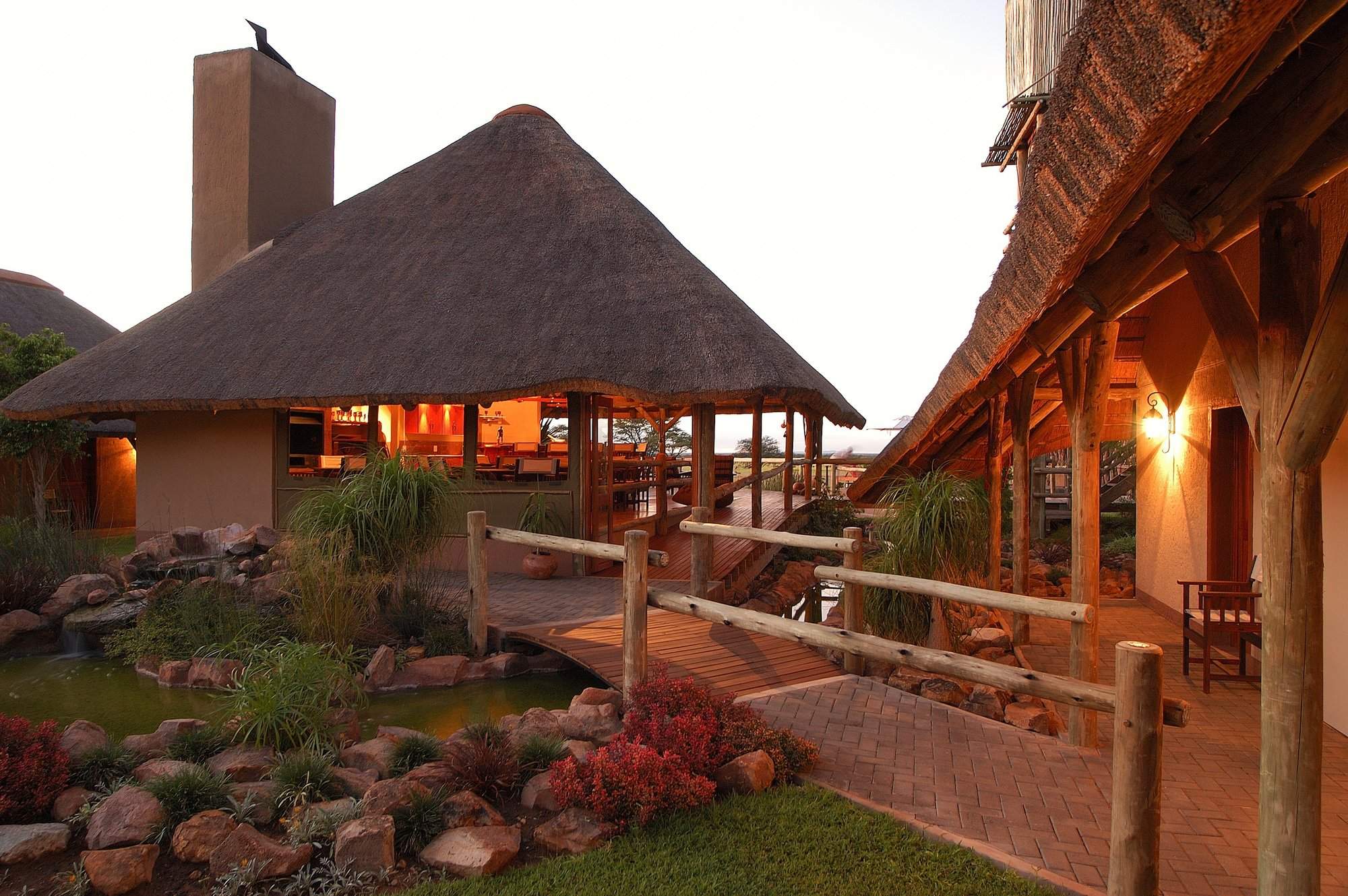 Frans Indongo Lodge
"Time to catch a breath and reflect"
1 night
Arrived 15 Jun 2011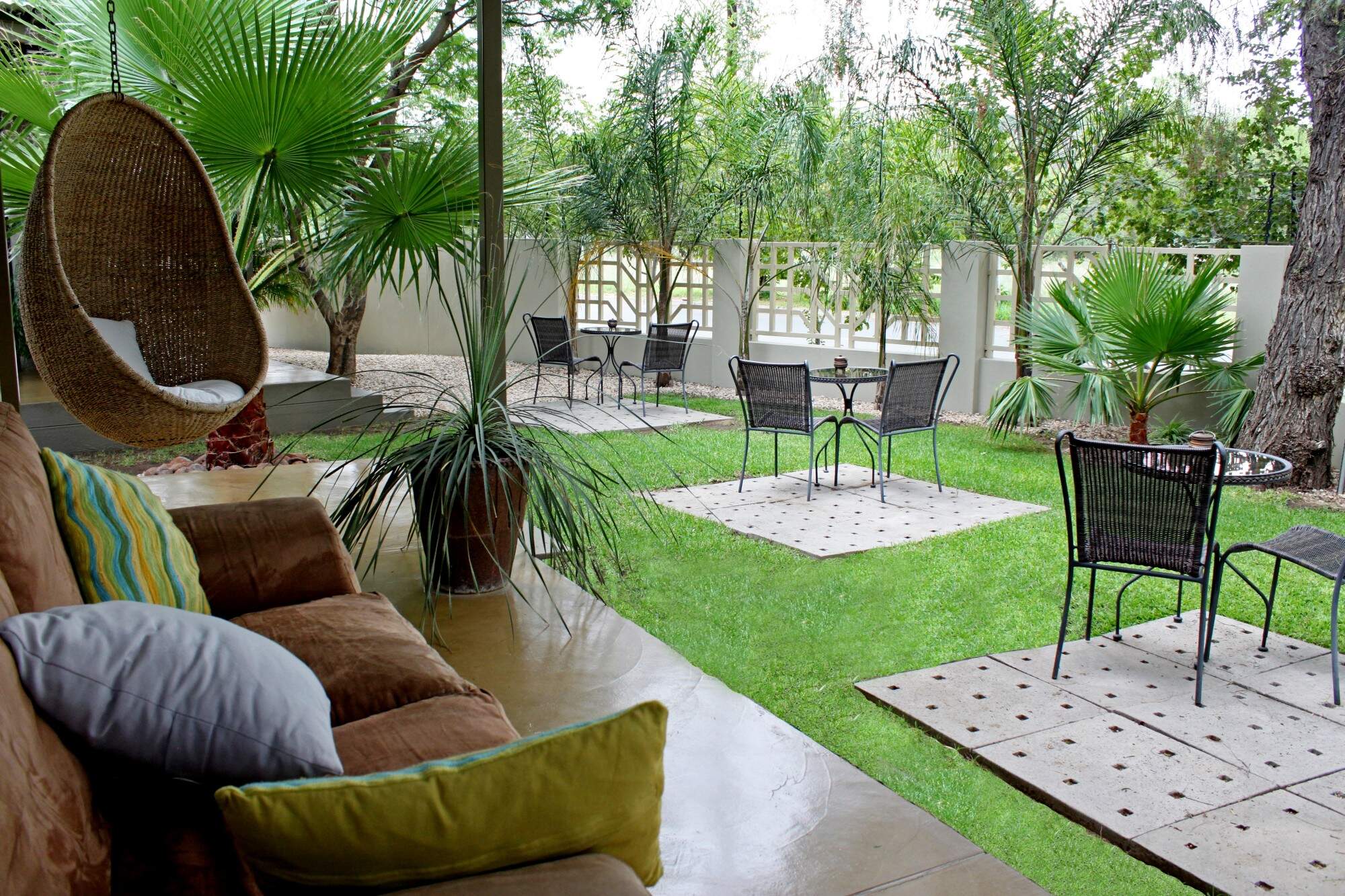 Elegant Guesthouse
"last night in Namibia"
1 night
Arrived 16 Jun 2011