Travel reviews by Mr C & Mrs V from Avon
Our adventure to Namibia- Sept 2013
Namibia between 5 Sep 2013 and 25 Sep 2013
"We have had an excellent holiday .

There were one or two minor problems which did not detract from the overall enjoyment and we do not live in a perfect world. We were impressed that Sabina went out of her way to contact us on the first day of the holiday when she found out that there had been a mishap with our transfer from the airport. Wilderness were also very apologetic and made us comfortable while we waited to be transferred to the guest house.

Confriming our flight departure times did seem to cause some difficulties with the various lodges but wasn't an issue that really impacted us. We found all the Wilderness Air pilots very friendly and reassuring and they provided us with great views and in a couple of instances made slight detours so we were able to see the best views. We certainly thought flying between lodges was a great way to see the country and to cover long distances quickly.

We were really impressed by Nambia as a country and how everybody worked together in harmony.

we throughly enjoyed the entire trip and hope to go back in the future. We will use Expert Africa again.

Suggestions to help us improve our trips or our service:

The following are just suggestions they did not have a negative impact on our trip.

We were not prepared for how cold it was at times. Although this is covered in the information you provided the impact of the winds and the chill factor didn't register with us. Equally we were told that the weather had been exceptionally cold on occasions.

It might be useful to provide fuller explanations as to the exact nature of some of the activities at the lodges. In our case there were some instances where Chris , who has breathing difficutlies could not particiapte in them. Had we had more information we might have suggested that our length of stay at some lodges may have been changed."
---

Olive Grove
"Olive Grove - overnight stay"
1 night
Arrived 5 Sep 2013

Canyon Lodge
"Canyon Lodge review"
3 nights
Arrived 6 Sep 2013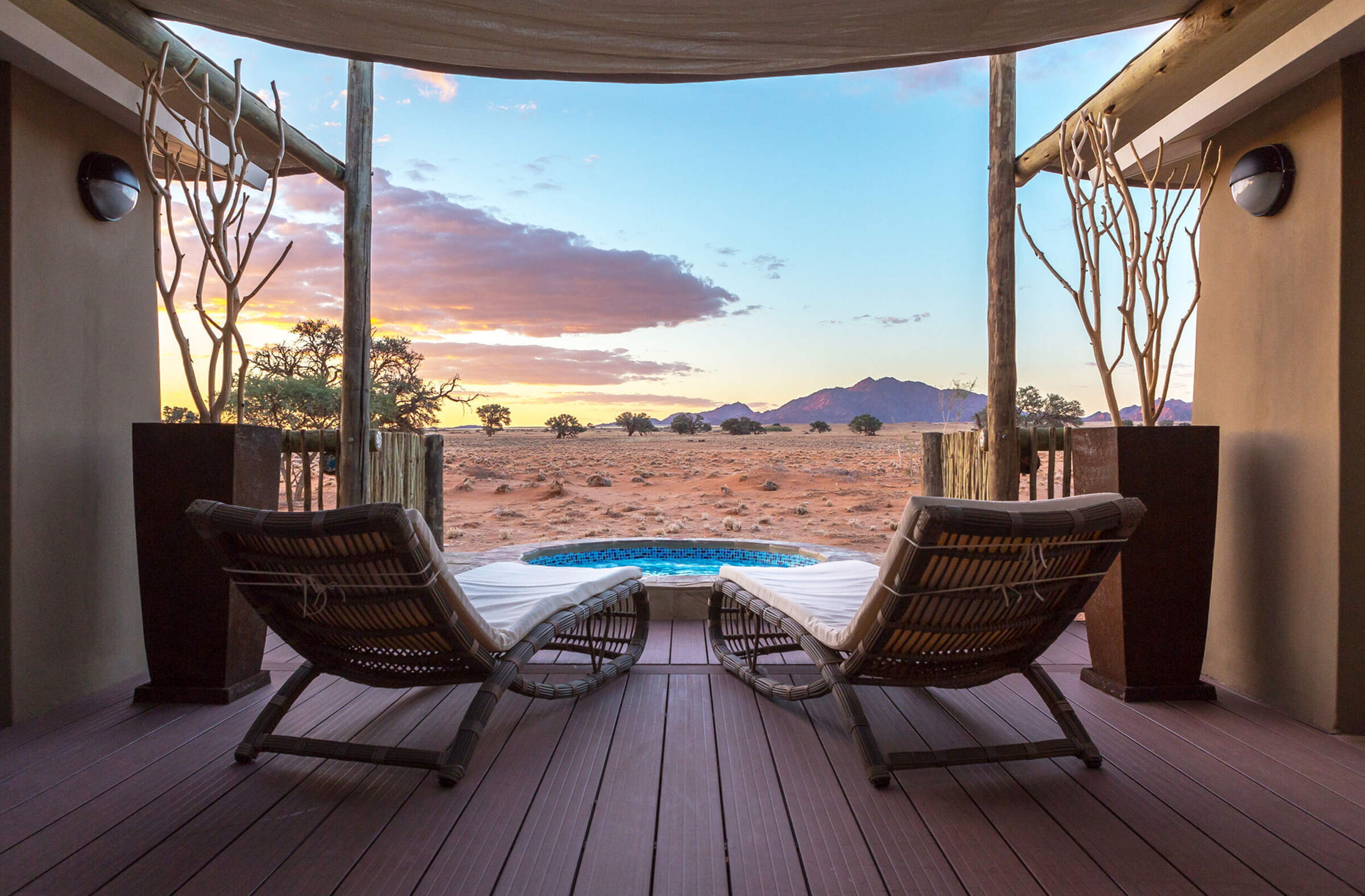 Sossusvlei Lodge
"Sossusvlei Lodge review"
3 nights
Arrived 9 Sep 2013

Villa Margherita
"Villa Margherita review"
3 nights
Arrived 12 Sep 2013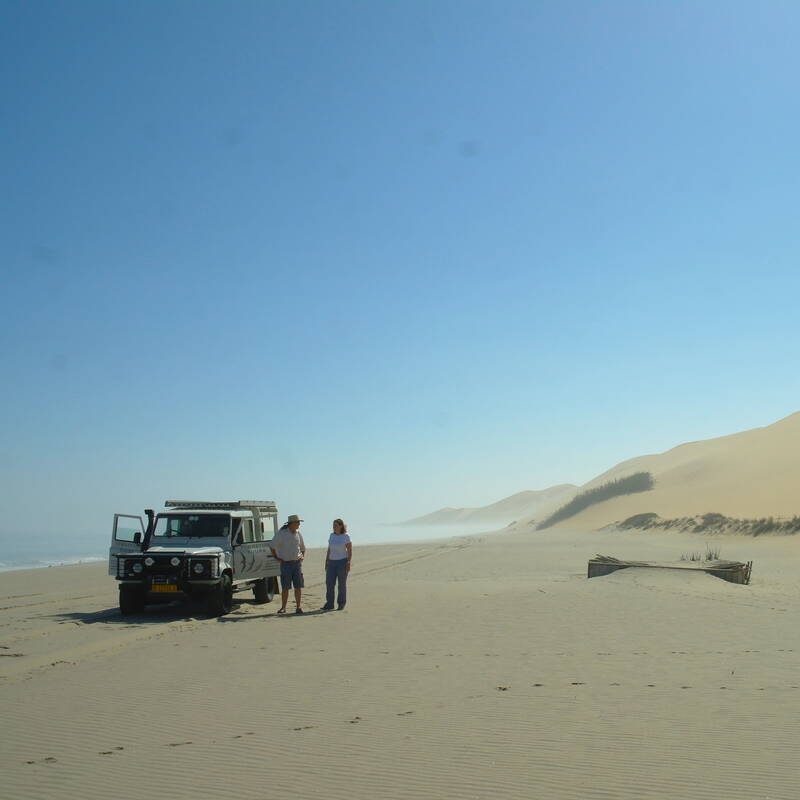 Coast and Sandwich Harbour
"4 x4 in the sand dunes"
14 Sep 2013 • All-day excursion

Twyfelfontein Country Lodge
"Twyfelfontein Country Lodge review"
1 night
Arrived 15 Sep 2013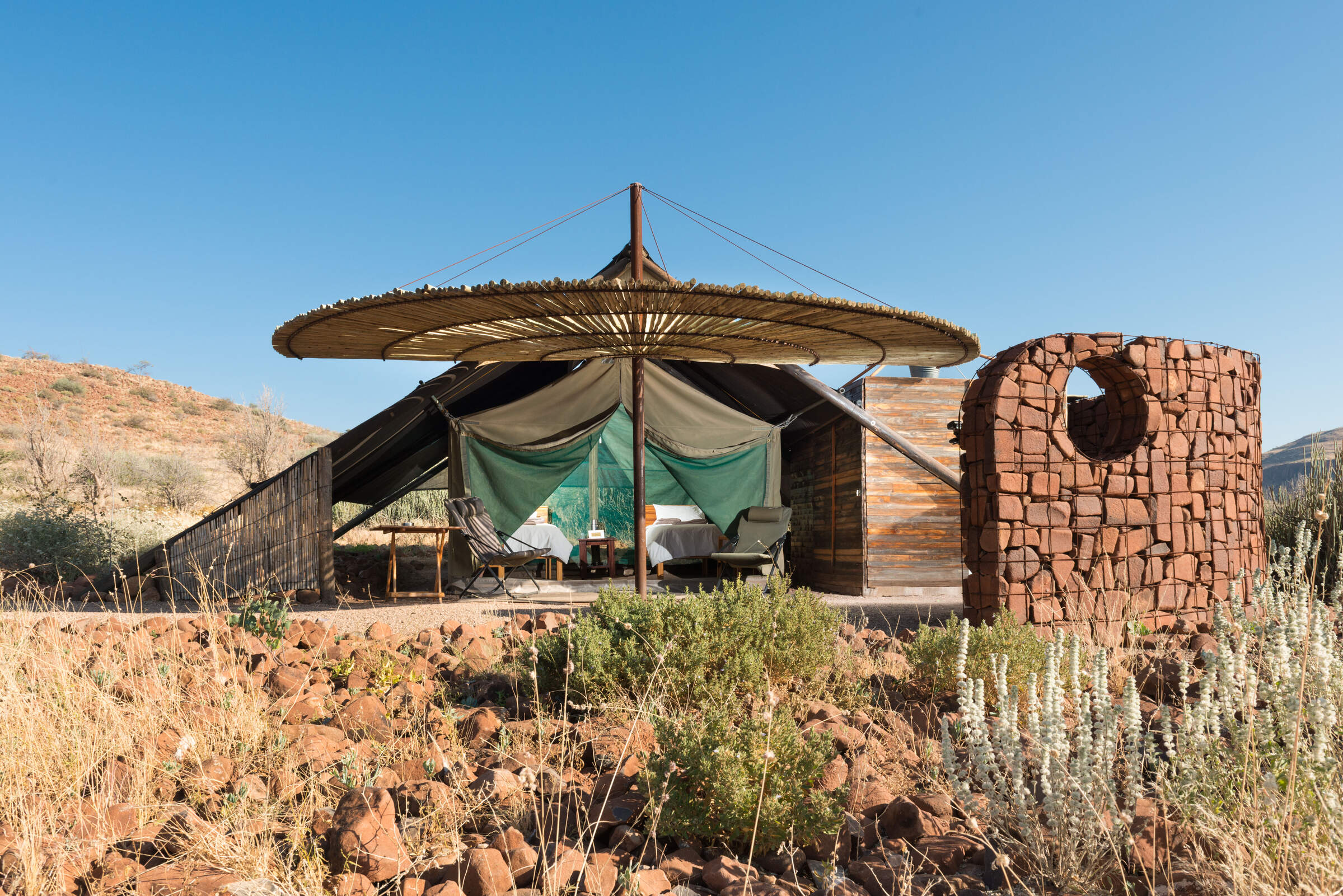 Etendeka Mountain Camp
"Etendeka Mountain Camp review"
3 nights
Arrived 16 Sep 2013

Anderssons Camp, Namibia (this camp has since closed)
"Anderssons Camp review"
2 nights
Arrived 19 Sep 2013
Lodge not featured by Expert Africa

Onguma Camp Kala
"Onguma Tree Top review"
2 nights
Arrived 21 Sep 2013

Okonjima Plains Camp
"Okonjima Main Camp review"
2 nights
Arrived 23 Sep 2013