Travel reviews by Mr O from Brugge
Namibia between 17 Oct 2015 and 27 Oct 2015
"Hoi Martha / Megan

whaw , what a nice ( perhaps little) trip into Namibia . We didn't realize that it should be so wonderful, but what you see in brochures you get really in 3 D !! All these moments are now burned on our ' iris '. Thanks to your whole team to help us to stick these trip together after the excellent information you give about , where to sleep, car rental what to see . And these in the budget that we could spend . We are happy to say that you said , do only a part off Namibia in these 10 days instead off driving every day . There is lots to do/ see there . Next time you can explore an other part ( what we shall do !!! )

We are used to travel by motorbike / car / bike and mostly without a tour operator . But working with you give us the feeling like we are part off the family , and not an number like by most companies . It is by coincidence that we find your address ( we looked to find motorbike rental in Namibia, but we couldn't rent one ) and saw ' dikdik self drive . We asked family ( who lives in South Africa ) and said to us " yes work with them , they now what there are talking about " . And really we were pleased to know you all !

About the trip : words to short : very nice nature ( Naukluftarea , Soususvlei , walfishbay , Erongoregion ) and what nice lodges ( especially Hoodia and Erongo ). friendly people , nice food , people have time to talk , no rush feeling , we feel us safe ( better than South Africa ( region Johannesbrg, Durban ) , North Africa ( marocco , tunesia , mauritania ))

So we can tell you now ( 2016 perhaps already ) that an other part of Namibian is to be explored by us ( region off Ethosa or / and Capravi ) Can you give us some lodges address there (like Hoodia / Erongo style , so not many people ( approx 10 lodges ) )where we have contact with nature . Is the period off august good there to spot wildlife , we could stay there shore for 14 days - 16 days . Can we do there also self drive . And have a guide / ranger into park . Do we need there a 4X4 do do the trip or is an normal car ( like we did last week , and was ok for us , even bumpy , was not a problem ).

So in short terms : Nambia = Unforgettable = Place to have been seen = with Expertafrica

Greetings Nancy & Otto from Brugge Belgium

Suggestions to help us improve our trips or our service:

Ehhh , no, I can really say that all your efforts are efficient to solve problems questions etc . So keep on in these direction !"
---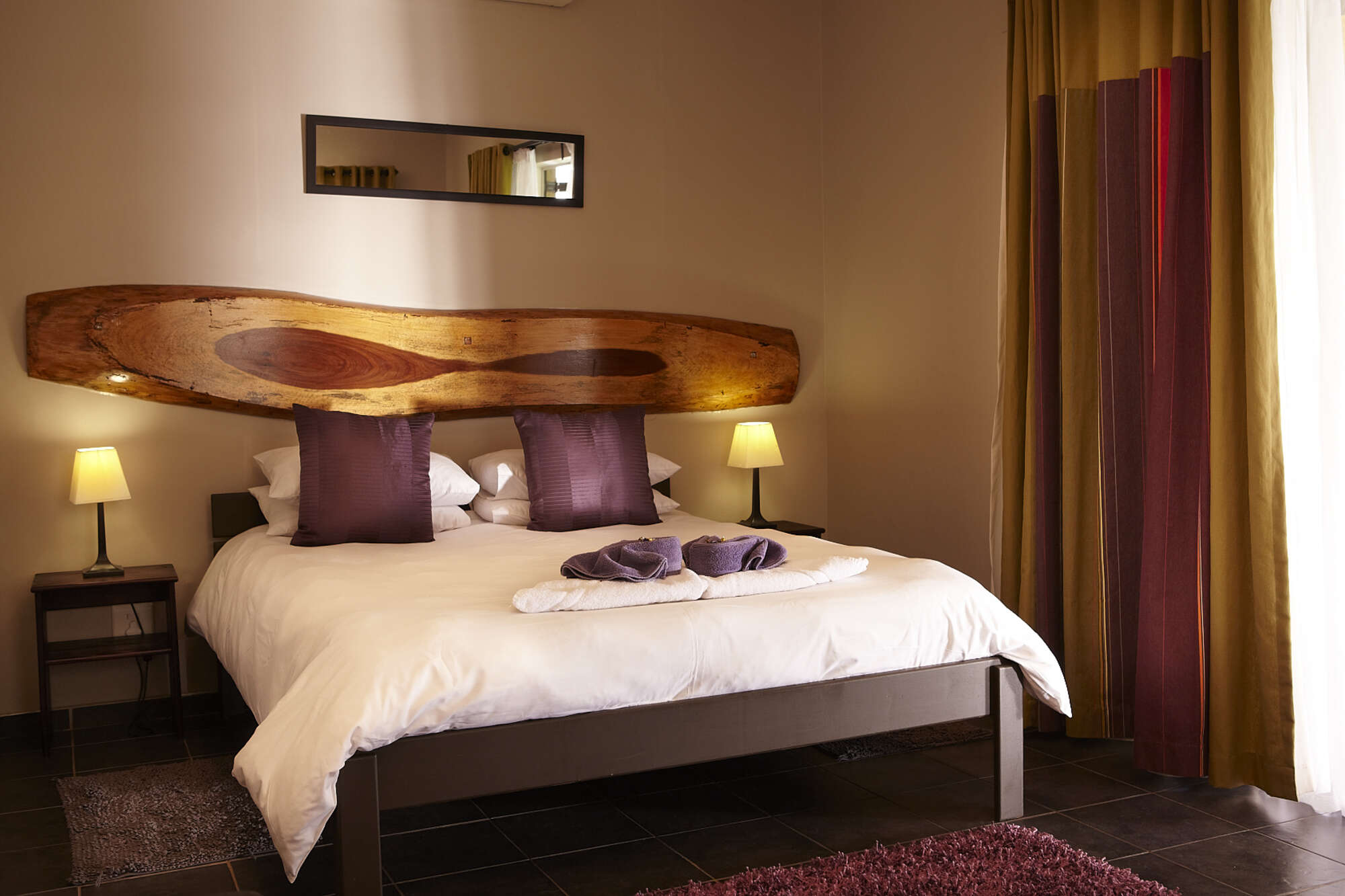 Villa Violet
"Nice lodge to start or finish your trip ."
1 night
Arrived 17 Oct 2015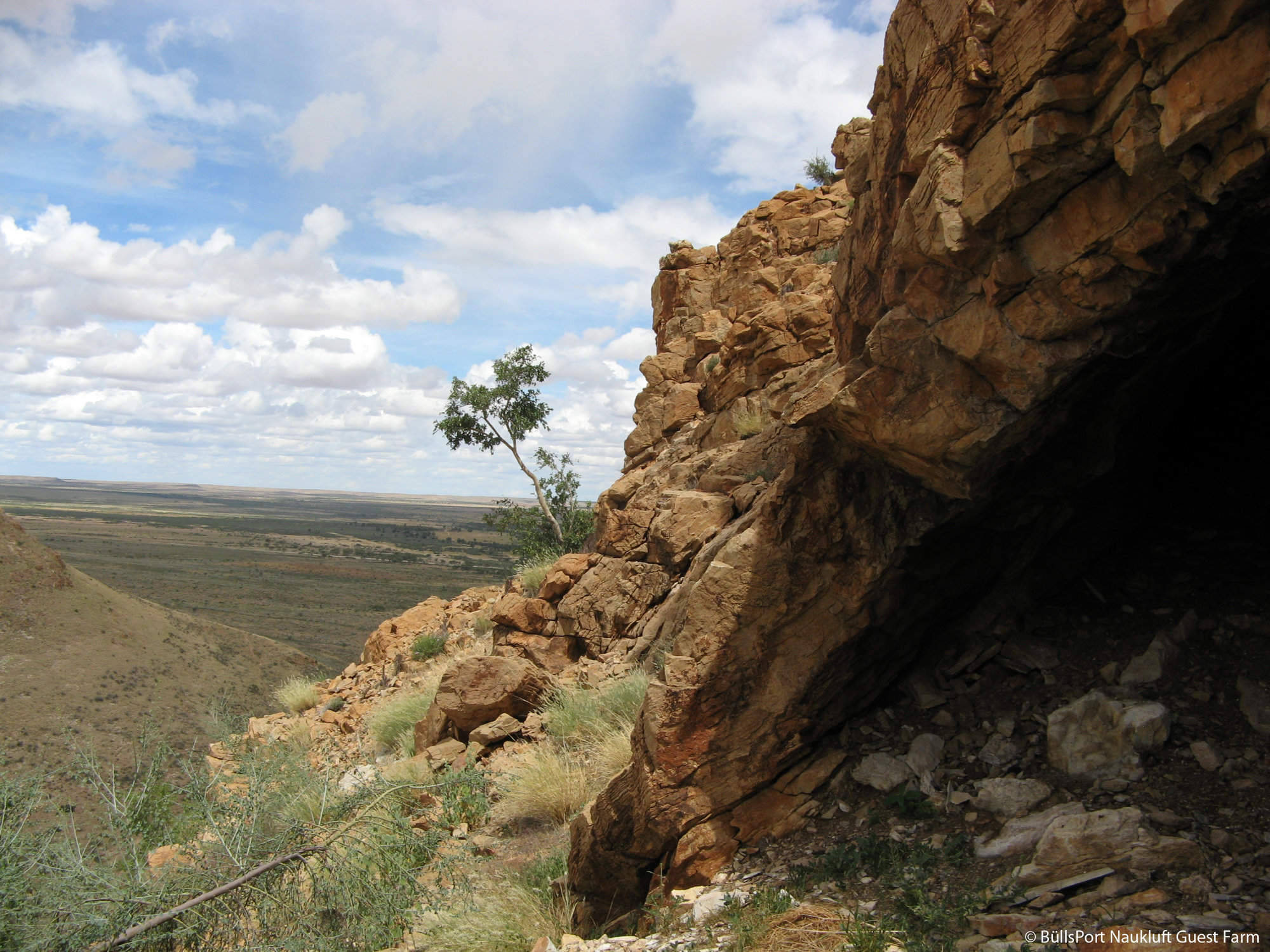 BullsPort Lodge & Farm
"Feel home at Bullsport Guest Farm"
2 nights
Arrived 18 Oct 2015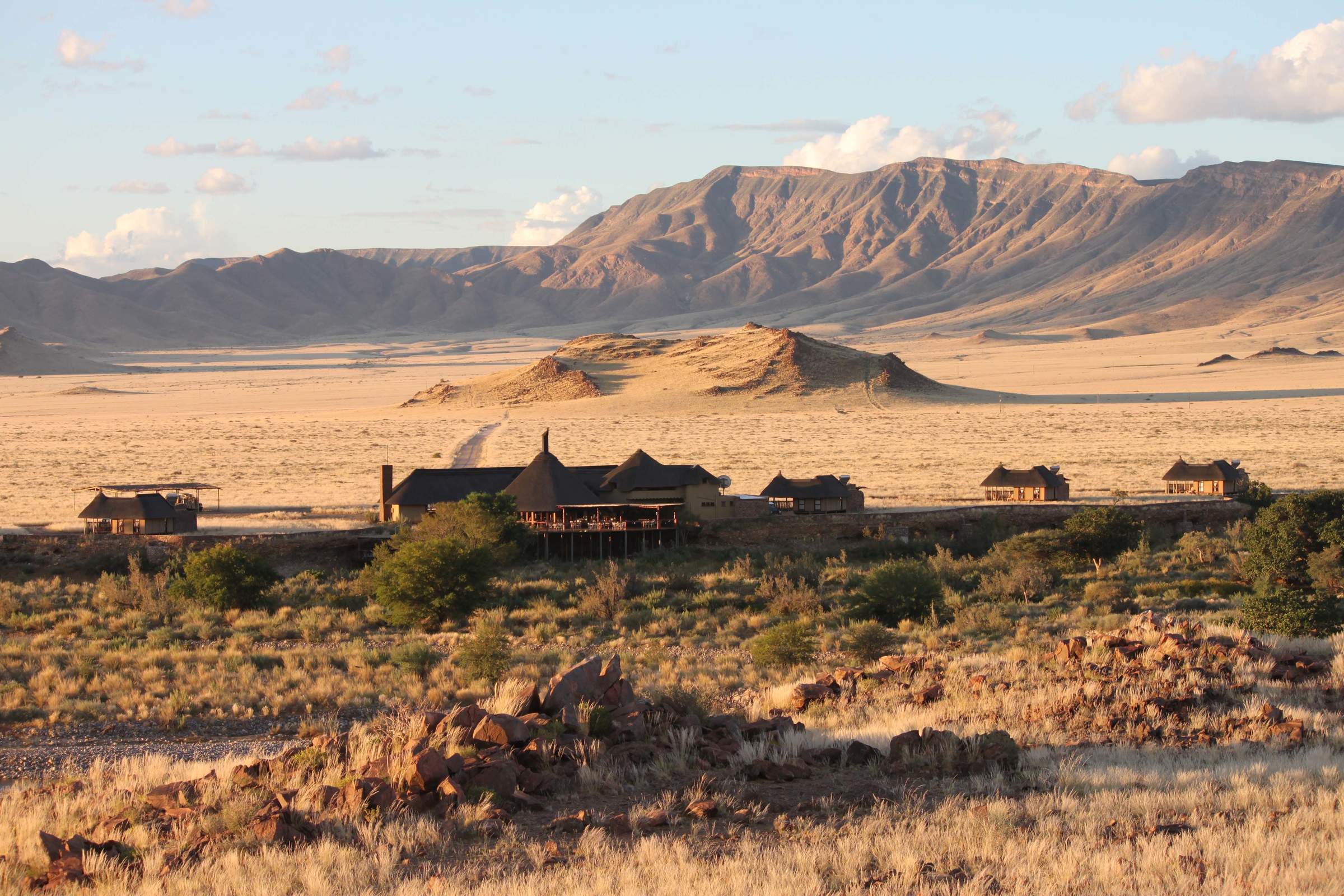 Hoodia Desert Lodge
"Feel in an other world at Hoodia !"
2 nights
Arrived 20 Oct 2015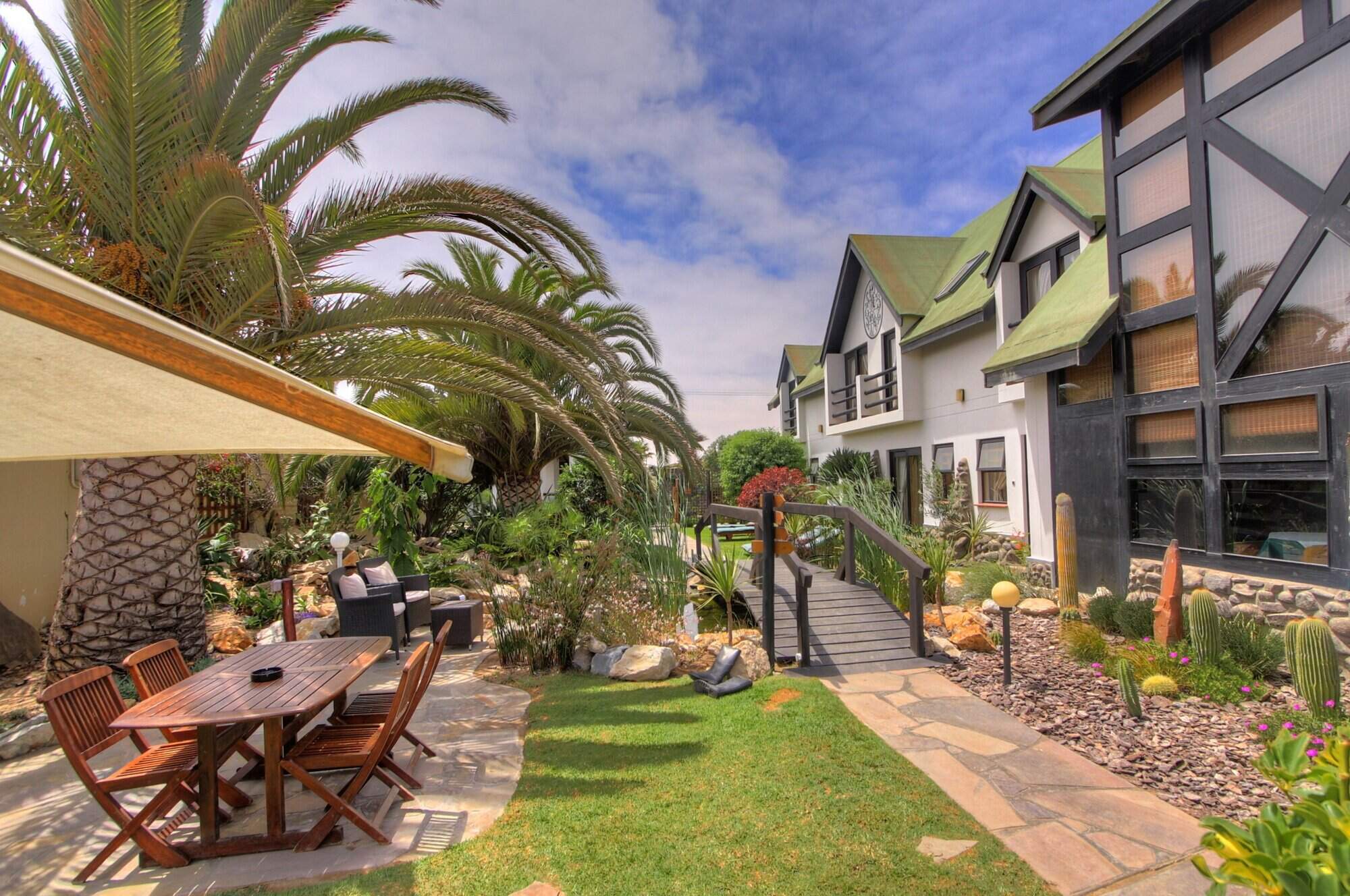 Sam's Giardino
"Enjoy"
3 nights
Arrived 22 Oct 2015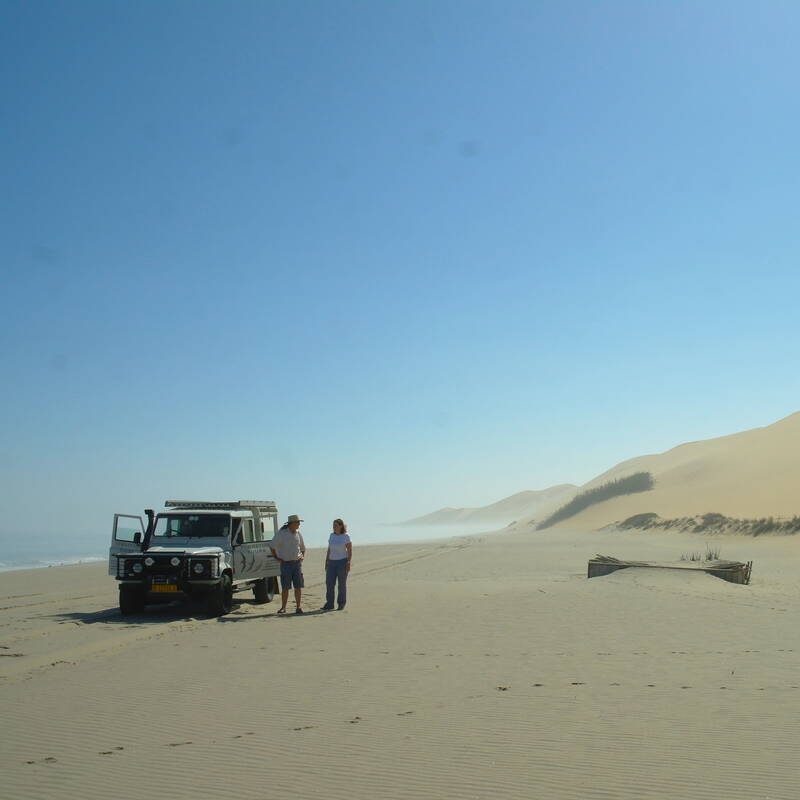 Coast and Sandwich Harbour
"Over the dunes"
23 Oct 2015 • All-day excursion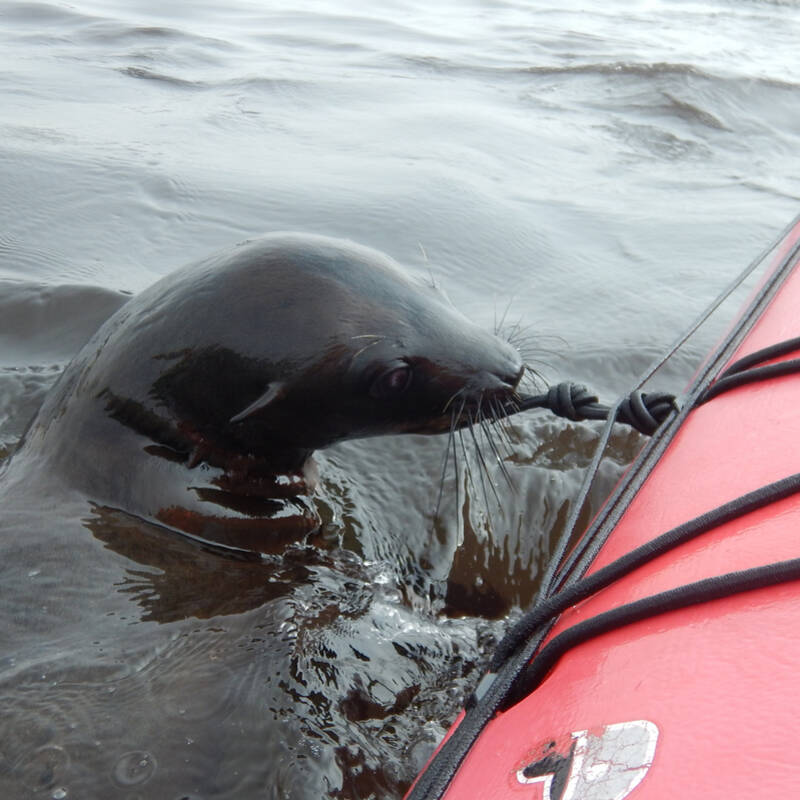 "Lets see !"
24 Oct 2015 • Morning excursion

Erongo Wilderness Lodge
"characteristic luxe camp-site"
2 nights
Arrived 25 Oct 2015