Travel reviews by Mr & Mrs Aardvark from uk
Second visit but not the last
Namibia between 10 Oct 2007 and 28 Oct 2007
"Overall, the trip was excellent. Camps are all different in style but up to a point that is fun and interesting. Inevitably, some aspects don't meet one's personal ideal but only at Waterberg did I hear another guest volunteer any criticism (of the dim religious lighting!). Guides and availability of game also varied but every site produced enough new species and sights to keep our interest up. Total 30 mammals and 152 bird species.

As our first trip had been with a small group from the UK travelling with CCAfrica, we had not realised that Brits are only 7% of the tourists, the great majority being German, tho we also met Italians and French. Everyone was excellent company and this was itself a significant part of the pleasure and success of the trip.

Driving entalied some long hot days but was not tiring compared with the M25, say. We helped one Damara family whose old car had died by taking them to the Uis township to find a man with a functioning battery and gave a lift to another lady going to visit her man in Reheboth hospital and, when I had to change a wheel, sure enough the next person along stopped to help. Again, nice parts of the experience.

One policeman at a roadblock tried to extort a small fine but waved us on when I produced pen and paper!

We would happily go back soon but the world is a big place, life is short and money is never enough. However, perhaps in a year or two....."
Arranged By Sabina Hekandjo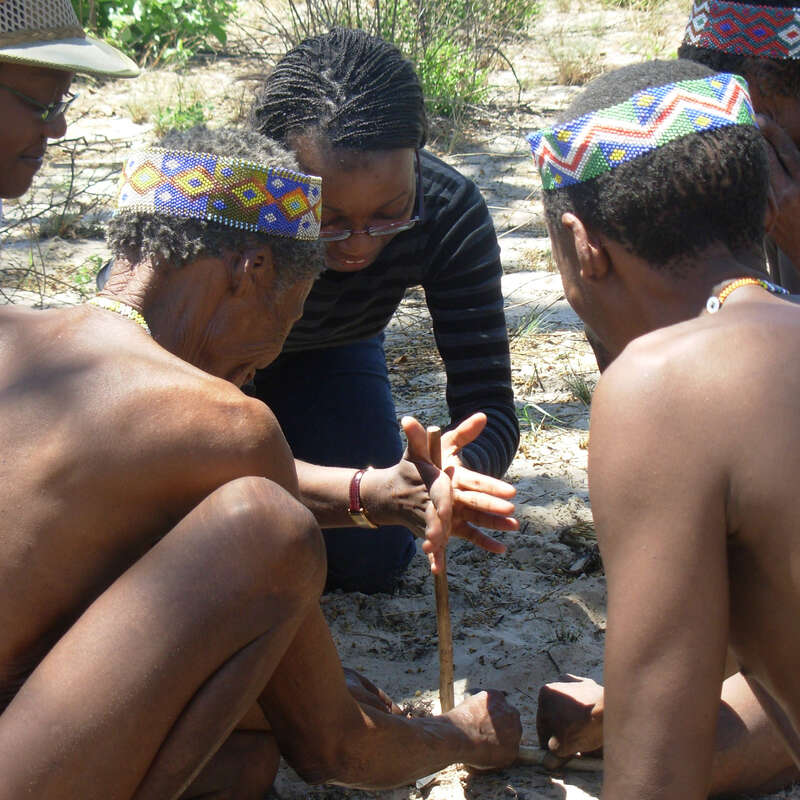 ---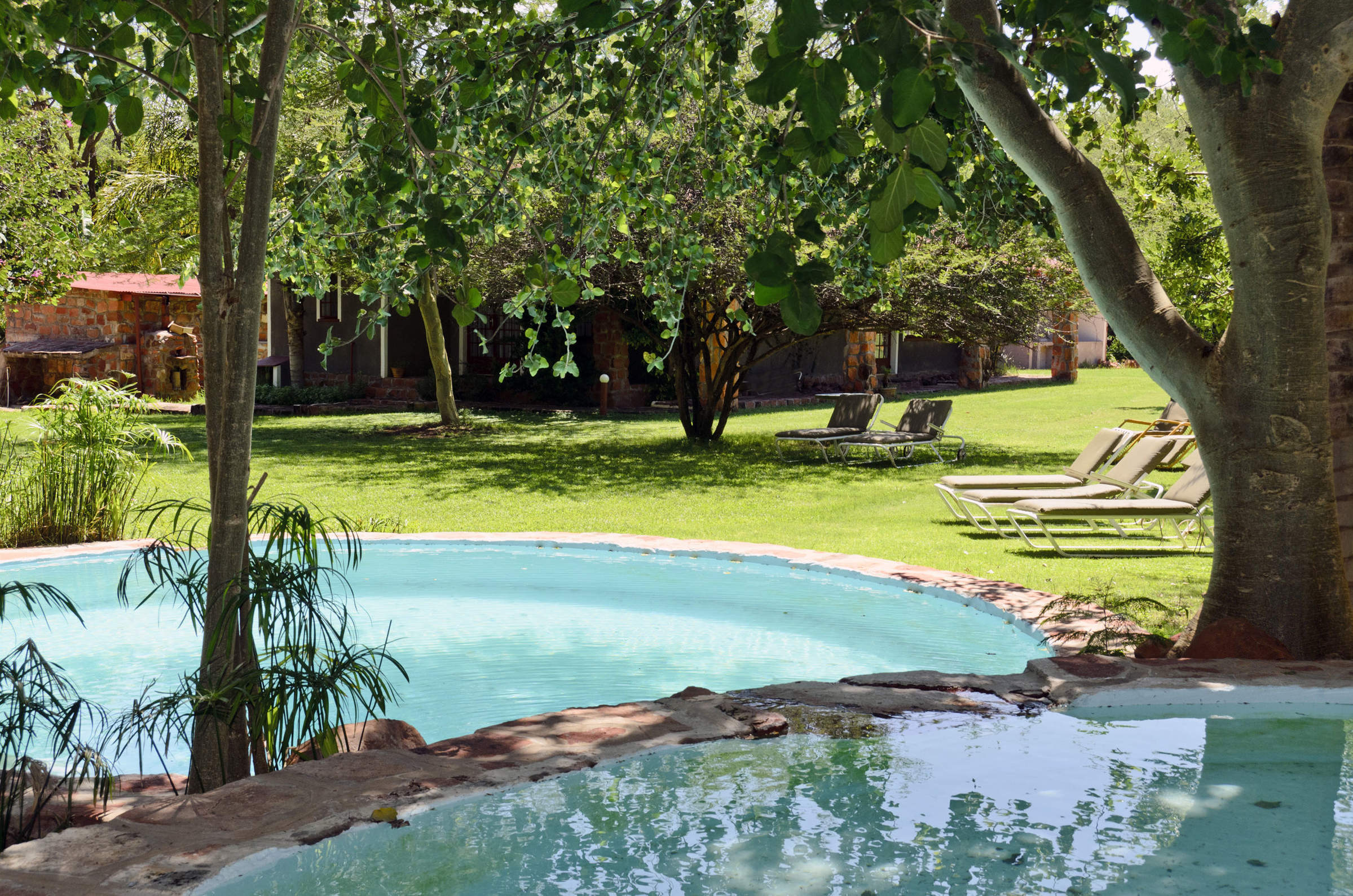 Waterberg Wilderness Lodge
"Waterberg good in parts."
2 nights
Arrived 11 Oct 2007

Eagle Tented Camp, Namibia (this camp has since closed)
"Epacha Eagle - watering hole for Etosh visits"
3 nights
Arrived 13 Oct 2007
Lodge not featured by Expert Africa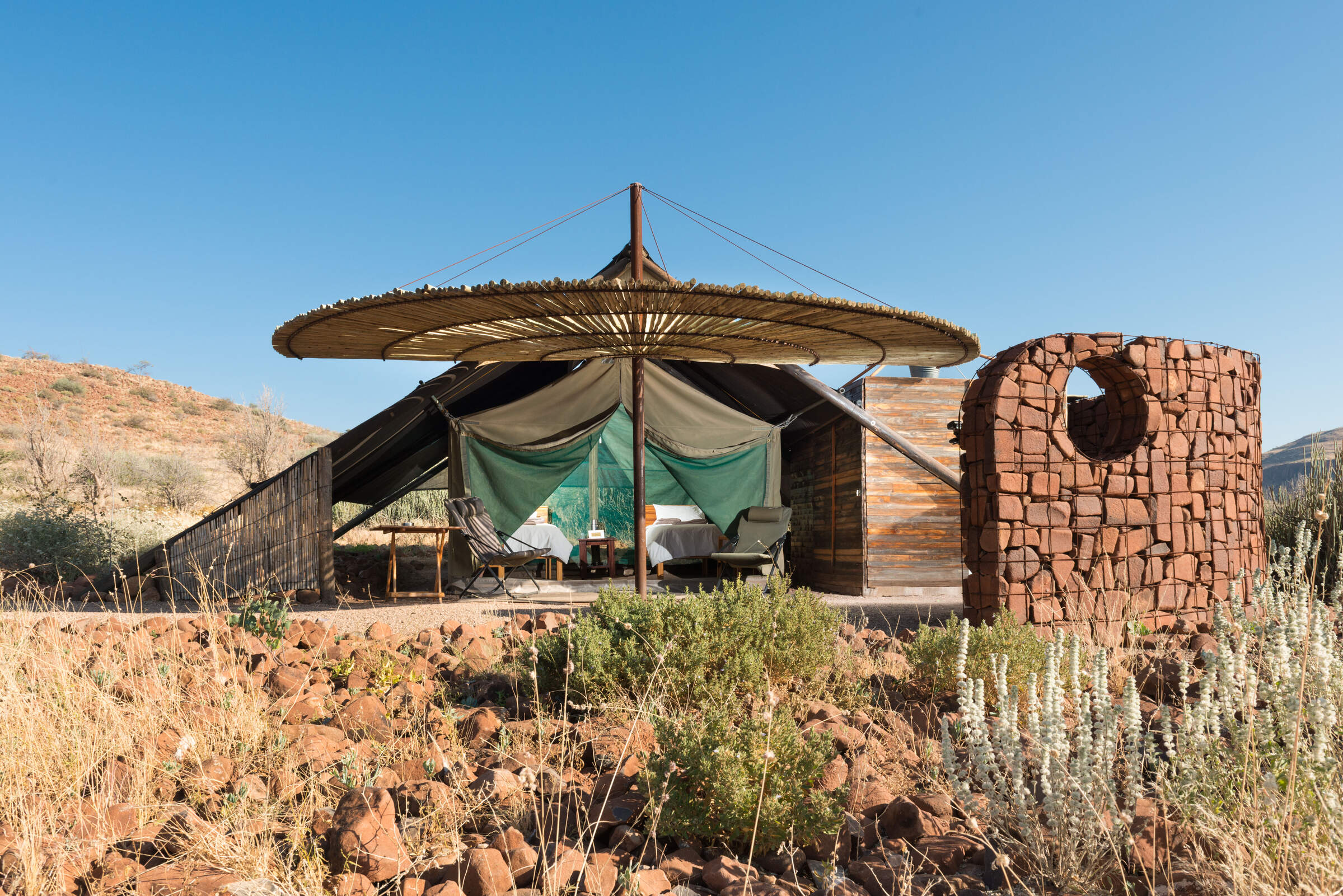 Etendeka Mountain Camp
"Etendeka for that wilderness experience"
2 nights
Arrived 16 Oct 2007

Damaraland Camp
"Damaraland. Upmarket tenting"
1 night
Arrived 18 Oct 2007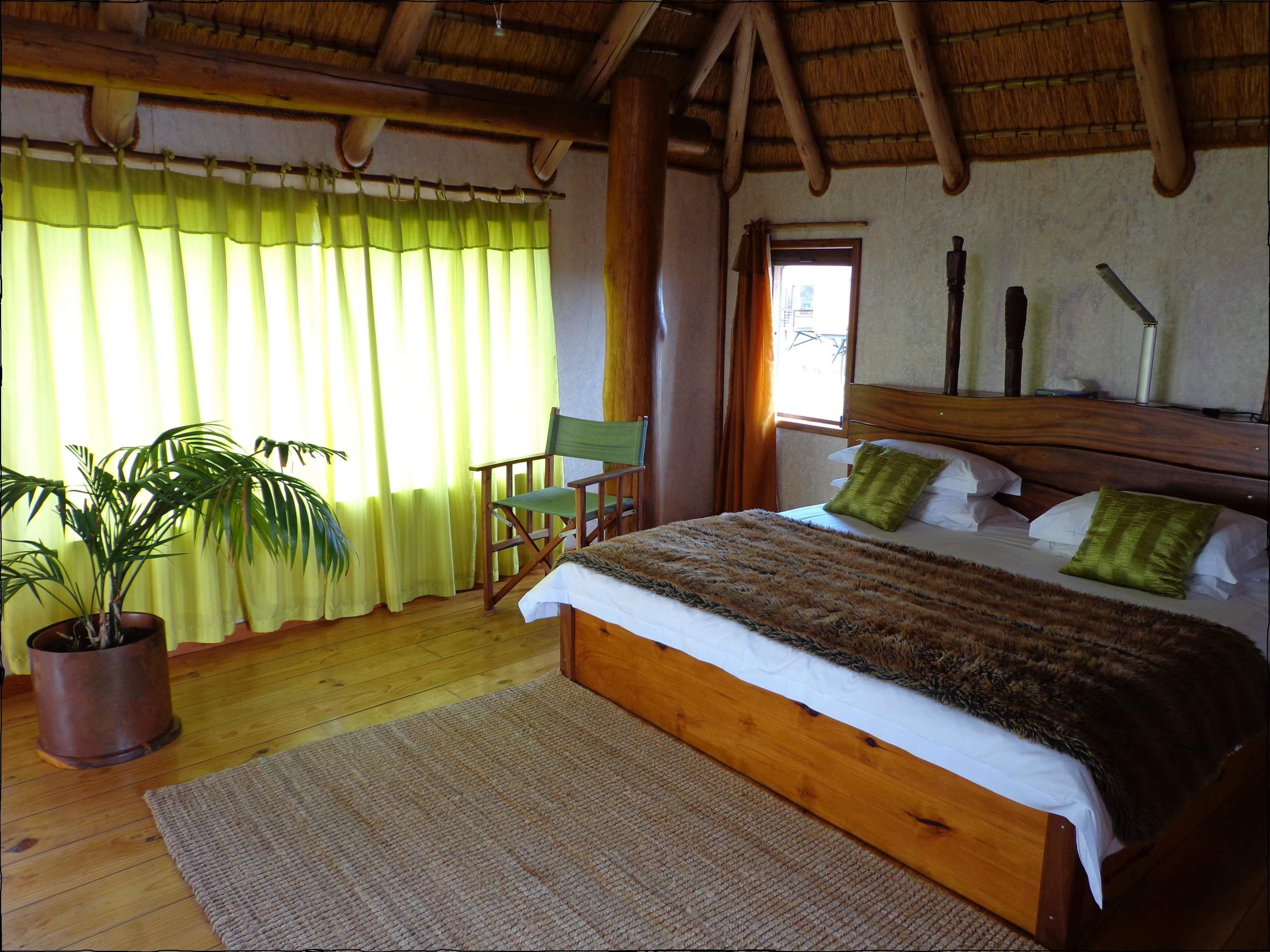 The Stiltz
"The Stiltz review"
3 nights
Arrived 19 Oct 2007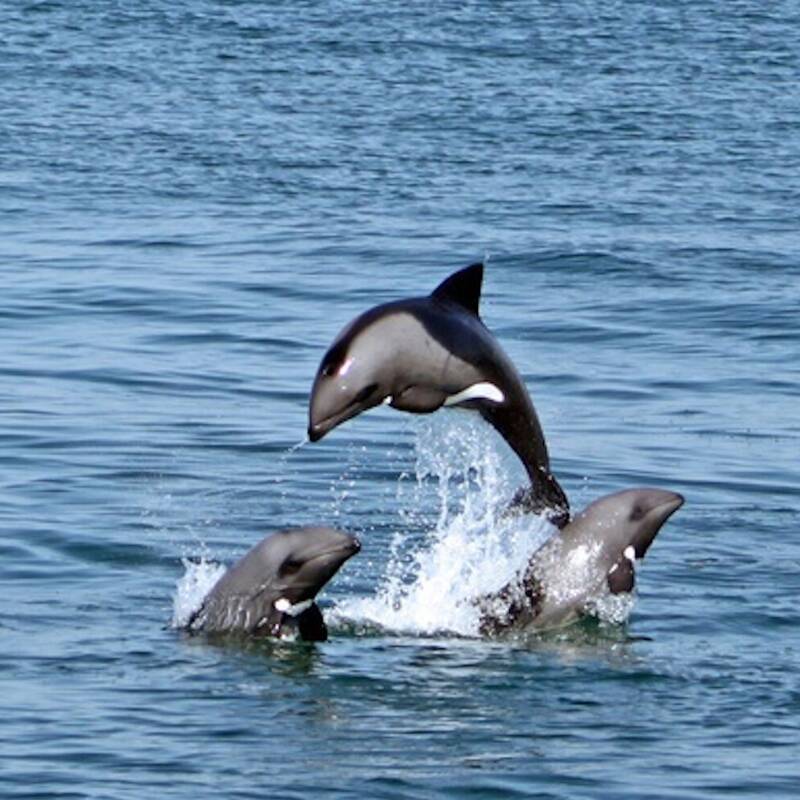 "Dolphin cruise"
20 Oct 2007 • All-day excursion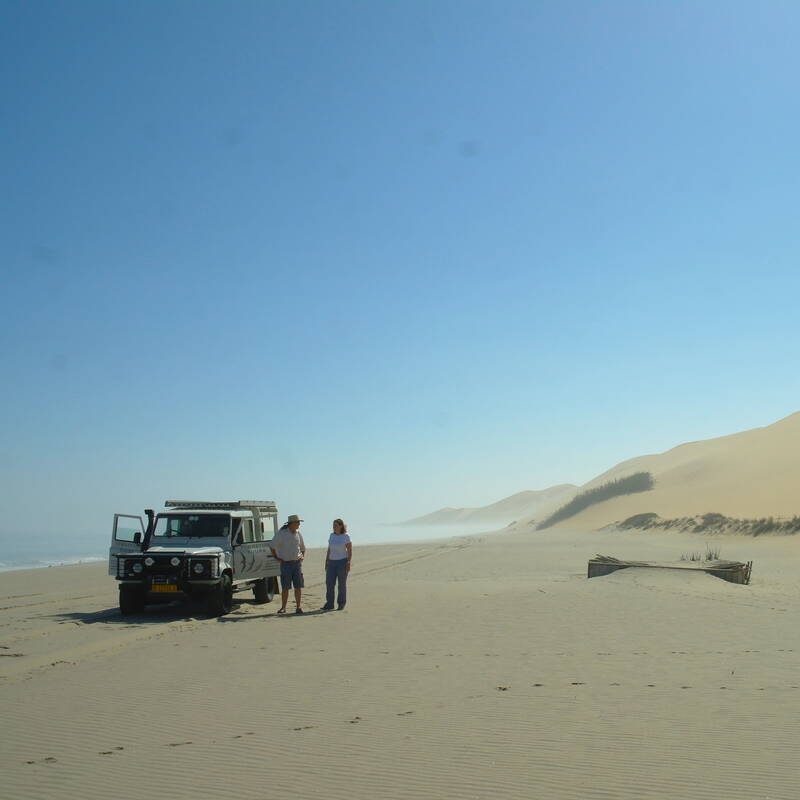 Coast and Sandwich Harbour
"Turnstone Tour"
21 Oct 2007 • All-day excursion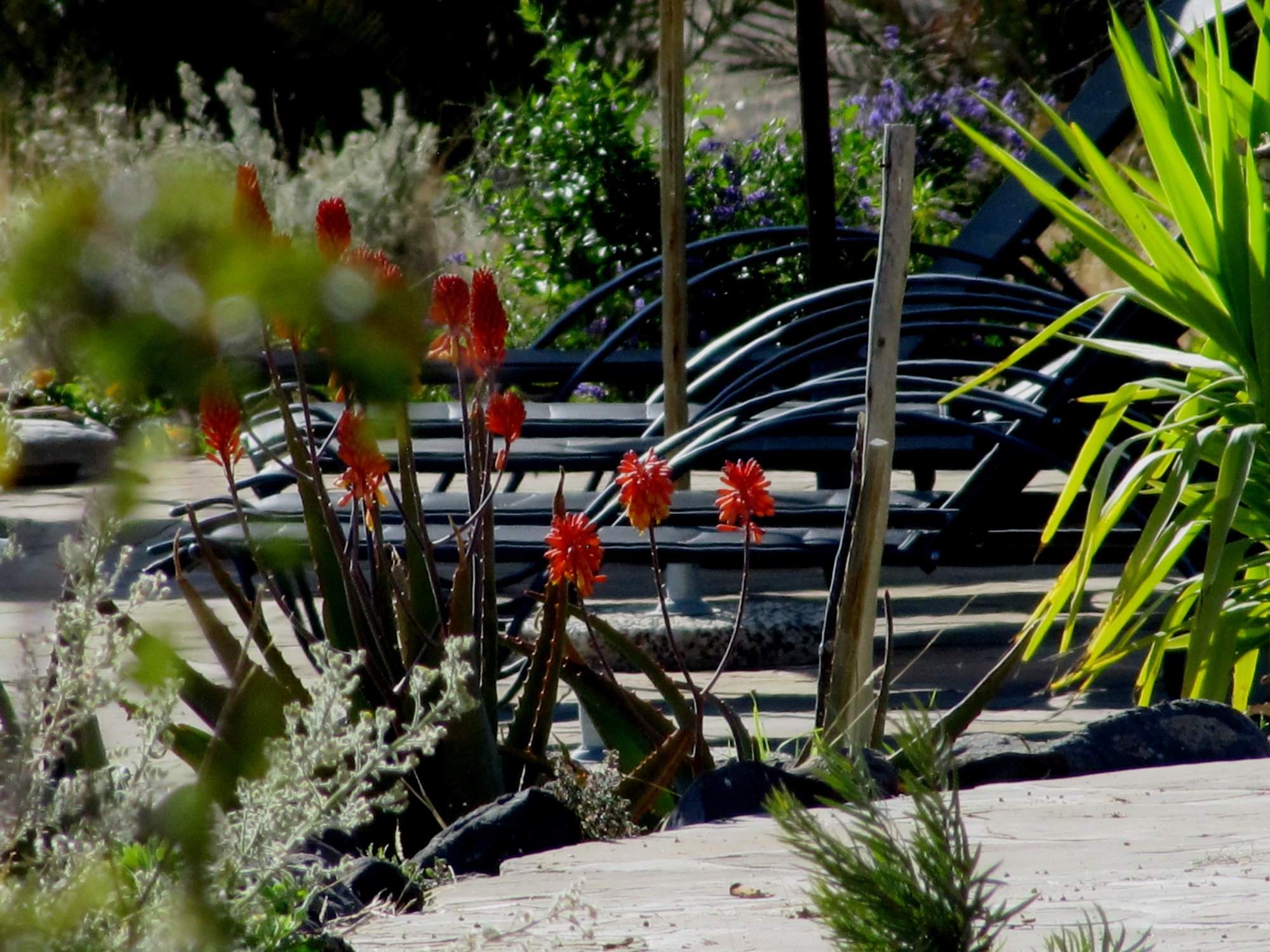 Zebra River Lodge
"Zebra River Lodge review"
3 nights
Arrived 22 Oct 2007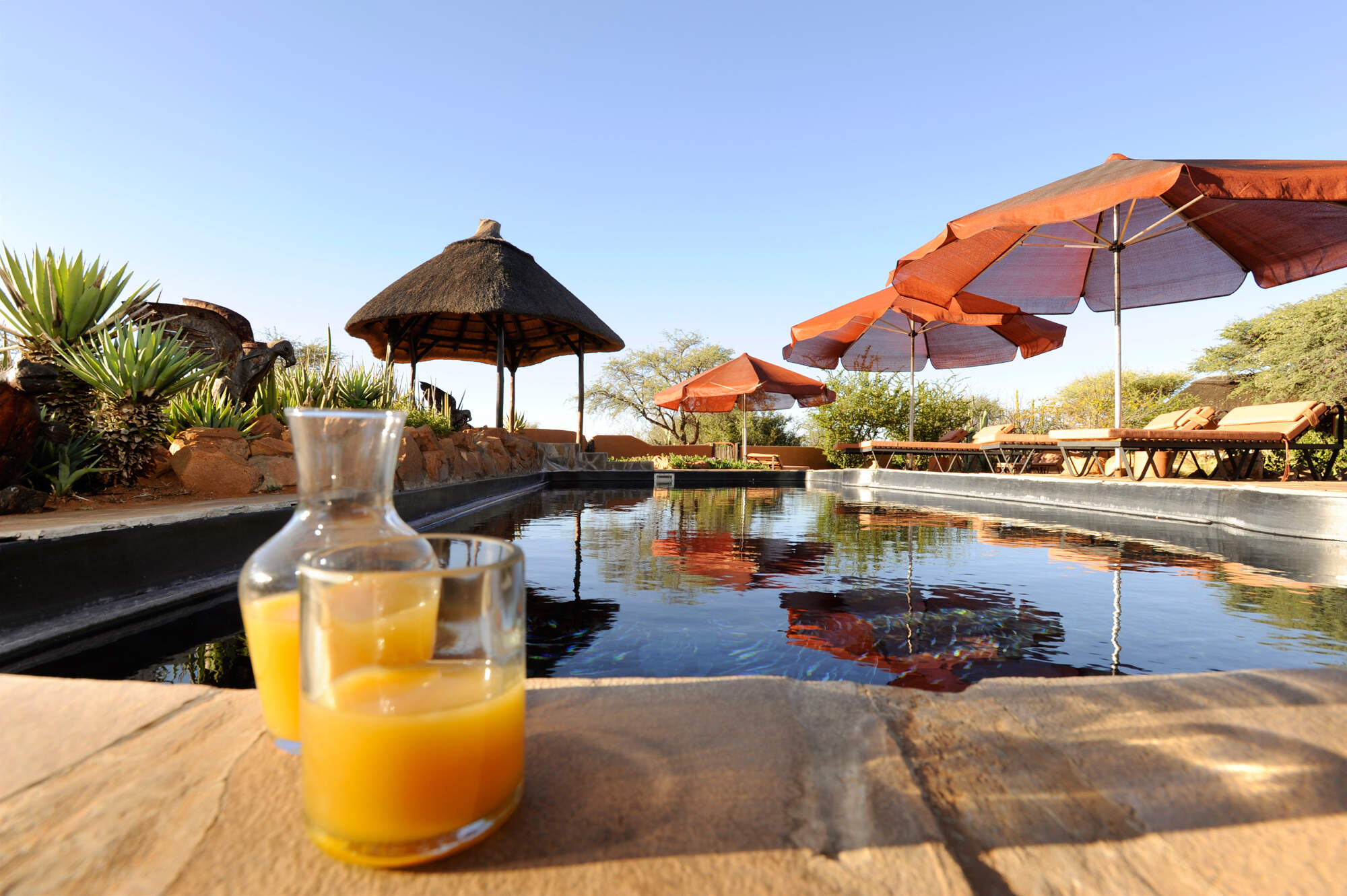 Eningu Clayhouse
"Eningu Clayhouse review"
2 nights
Arrived 25 Oct 2007