Travel reviews by Tammy H from Redmond
Namibia between 22 May 2023 and 5 Jun 2023
"Claire is great to work with.

This is the second holiday we have booked with Claire, the first one was to Zambia. She was recommended to me by an acquaintance that had traveled to Zambia multiple times.

Claire has great knowledge of the areas and parks to visit and focus on, and insights on the lodges and private reserves. She knows I am budget conscious, so made suggestions on bookings where we could save some money.

Claire is very responsive, and prompt in turning around itinerary changes.

I sincerely appreciate all of her efforts on my behalf."
Arranged By Claire Scott

---

Galton House
"First Stop Galton House"
1 night
Arrived 22 May 2023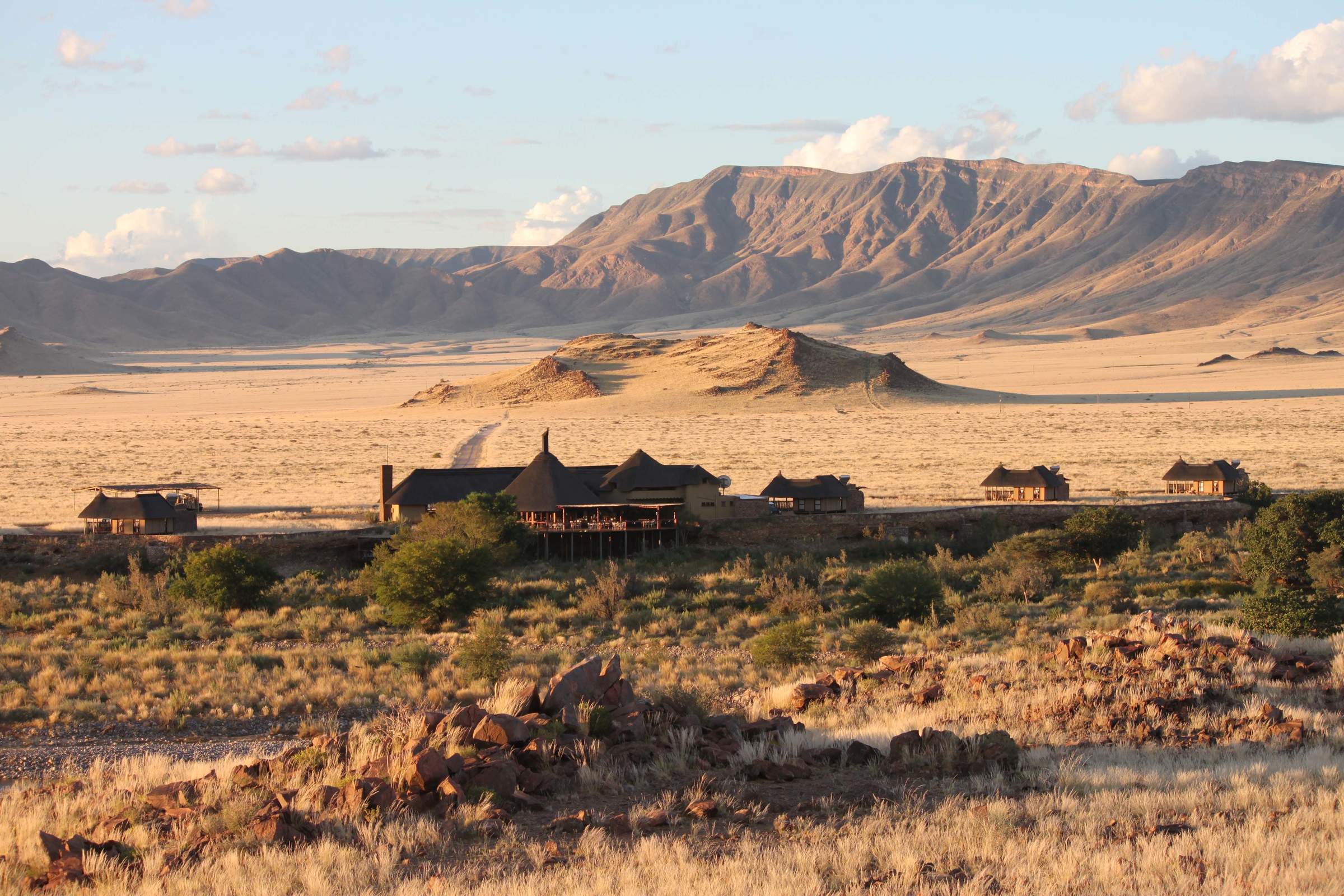 Hoodia Desert Lodge
"Hoodia Desert Lodge"
2 nights
Arrived 23 May 2023
Sightings report
---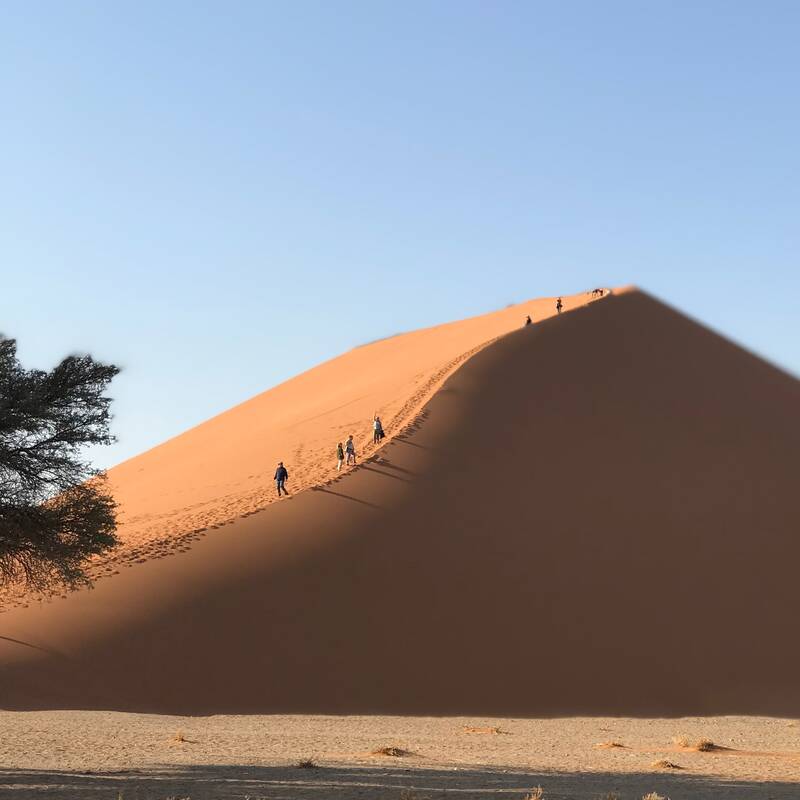 Hoodia Sossusvlei excursion
"Disappointed in Our Guide"
24 May 2023 • All-day excursion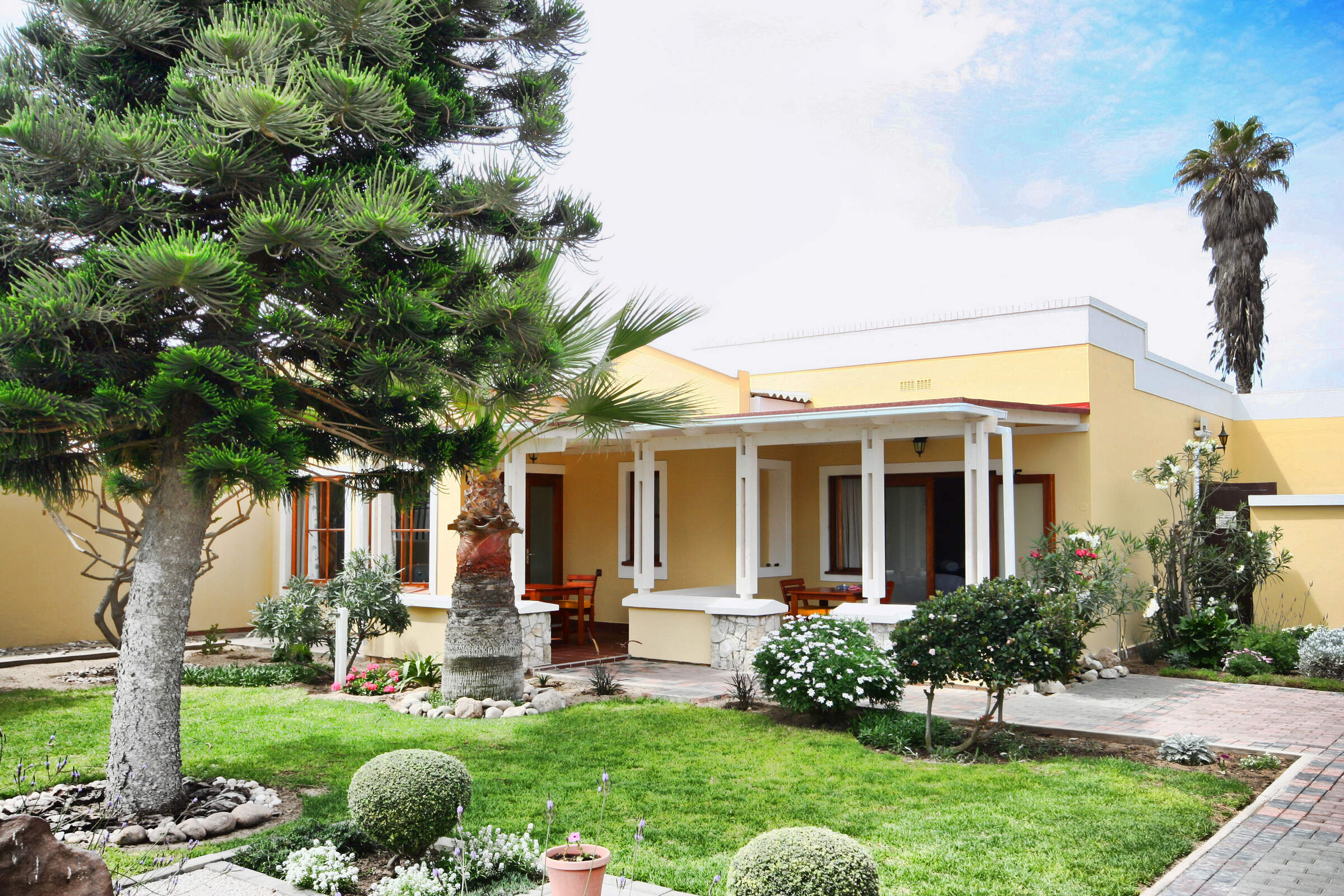 Cornerstone Guesthouse
"Friendly, Safe Guesthouse in Swakopmund"
2 nights
Arrived 25 May 2023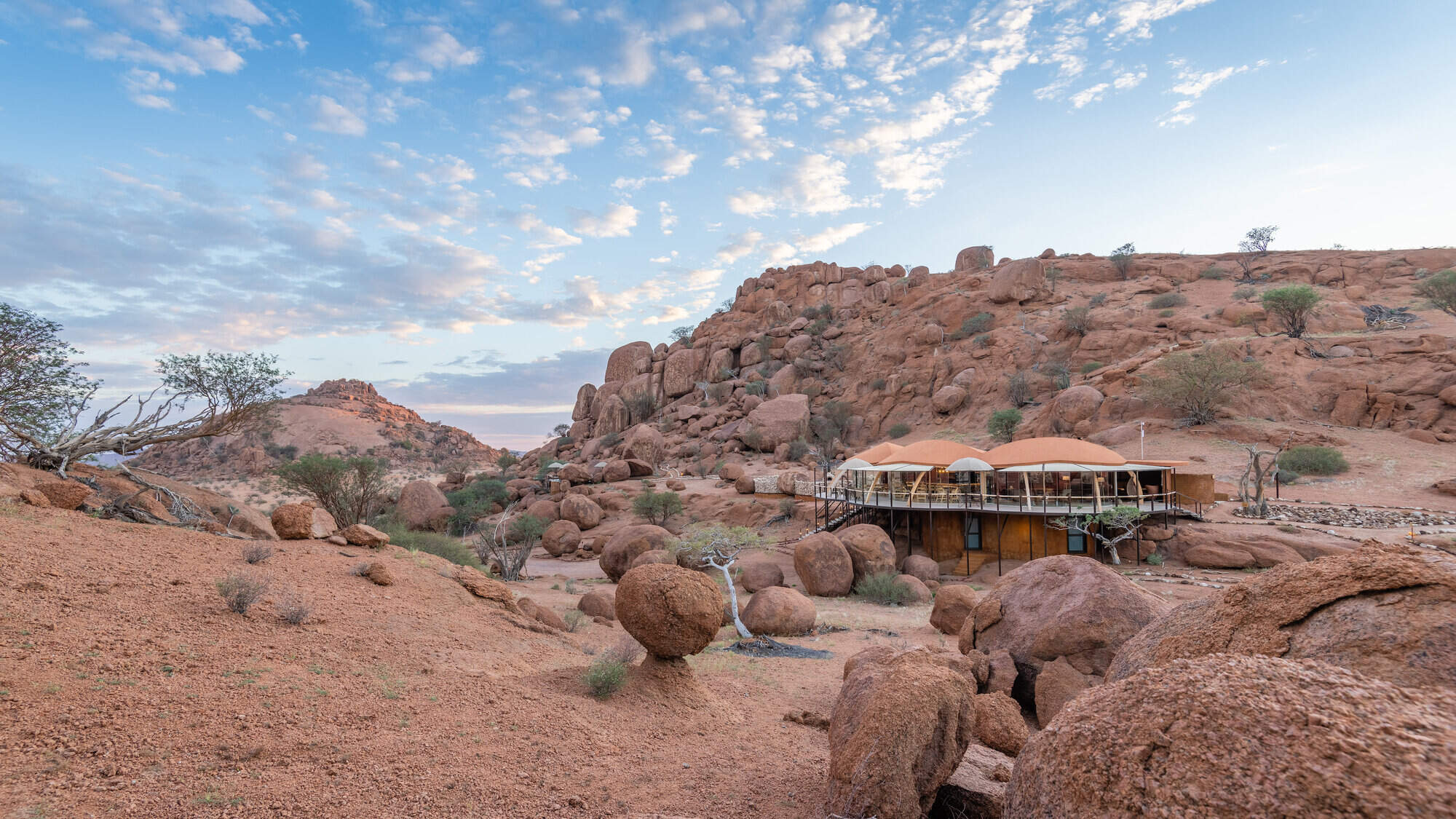 Onduli Ridge
"Onduli Ridge "
3 nights
Arrived 27 May 2023
Feedback response
---
We received a detailed reply from the management at Onduli who appreciated these travellers having taken the time to provide such a detailed report.

They explained that the desert adapted elephant, and black rhino in Damaraland are free roaming across thousands of miles of wilderness. This means they can either be closer to camp or much further away. Wherever they are sighted other camps are also keen to see them, so these travellers were fortunate to have them to themselves for a while before they were joined by vehicles from other lodges.

The rhino tracking excursion, which is exclusive to Onduli, is done in conjunction with Save the Rhino Trust (SRT), visiting a conservation-sensitive area. The Onduli guides need to follow the SRT team's instructions, always taking into consideration the safety of guests and ensuring that the experience has minimal impact on the animals. Network coverage in Damaraland can make meeting up with the SRT team quite challenging. The SRT team leave every morning before sunrise to find the location of the rhino on any given day. Sometimes guests have to travel quite far to meet up with the team, and the guides and the rhino team need to assess how involved they can get in the actual tracking as safety is paramount in all their activities. In the case of these travellers the rhino was quite close to the road which involved minimal tracking, however on other days, you could be walking for hours before you get to see them.

They also apologised about the disturbance due to the new villa being built adjacent to the lodge and they assure us that every effort is being made to minimize any impact on their guest's experience.

The Damara Living Museum is an activity offered at Onduli. Usually their guides discuss the various options with guests, look at what time is available and assess the interest of guests when offering this tour. They are very sorry if these travellers weren't offered this tour. They also offer guided walks and guided e-bike experiences but all activities are guided, as the routes are unmarked and for safety reasons guests may not go out on their own walks or rides.

Regarding the snake comment, we understand that an overzealous staff member, who finds snakes interesting, may have mentioned this without appreciating that this may have caused panic for some guests. Snakes are common throughout Namibia but never have any of our travellers been put in danger – they often disappear just by the sounds of humans being nearby and are rarely seen. In this case the staff member was probably excited to share the story.

They also appreciated some of the additional comments that were made and want to thank them for these constructive comments and pleased that overall they enjoyed their stay at Onduli.

Sightings report
---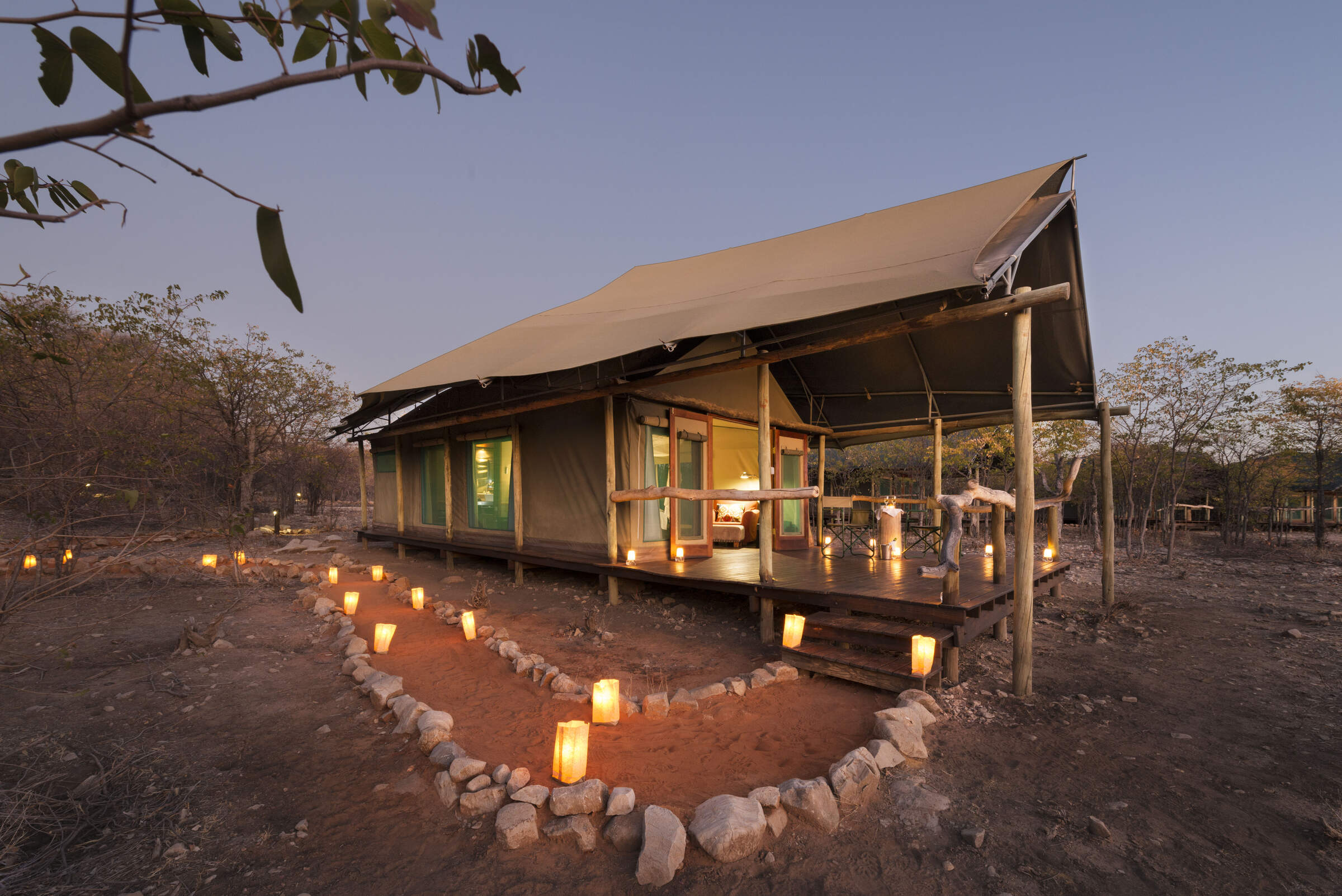 Ongava Tented Camp
"Ongava Tented Camp review"
3 nights
Arrived 30 May 2023
Sightings report
---










Onguma Tented Camp
"Onguma Tented Camp "
1 night
Arrived 2 Jun 2023
Sightings report
---



Okonjima Villa
"Upgraded to Okonjima Villa"
2 nights
Arrived 3 Jun 2023
Sightings report
---