Travel reviews by Mrs C from Berkshire
Namibia between 22 Dec 2007 and 5 Jan 2008
"Our trip was a real adventure and Tracy at Expert Africa was superb in making suggestions linking various places of interest together.

The route we took was by far the best way to do it. It was our first experience of Wilderness Safaris and we enjoyed their camps and lodges enormously. As always a lot is down to the staff at the lodges and we would particularly like to single out Patries the manager and Johann our guide at Kulala, Florentia (assistant manager) & Jefta(our guide) at Doro Nawas, Rosi at the Stilz and Arnold our guide at Okinjima - these guys were stars!

A minor point is that on occassion we weren't always sure what we were supposed to pay for and what was inclusive - the terms full board & half board didn't always explain - sometimes water was free, other times we were billed for it for example. However none of our bar bills came to very much and we certainly didn't get the impression we were being charged a lot (apart from at Wolwedans where they tried to charge us £30 for a bottle of wine we didn't have! but they're not Wilderness Safaris!) but it's worth mentioning to you.

I'm already thinking about my next trip and Expert Africa will be my first stop. We also found Chris McIntyre's book excellent - we'd have been lost without it. Thank you!"
Arranged By Tracy Lederer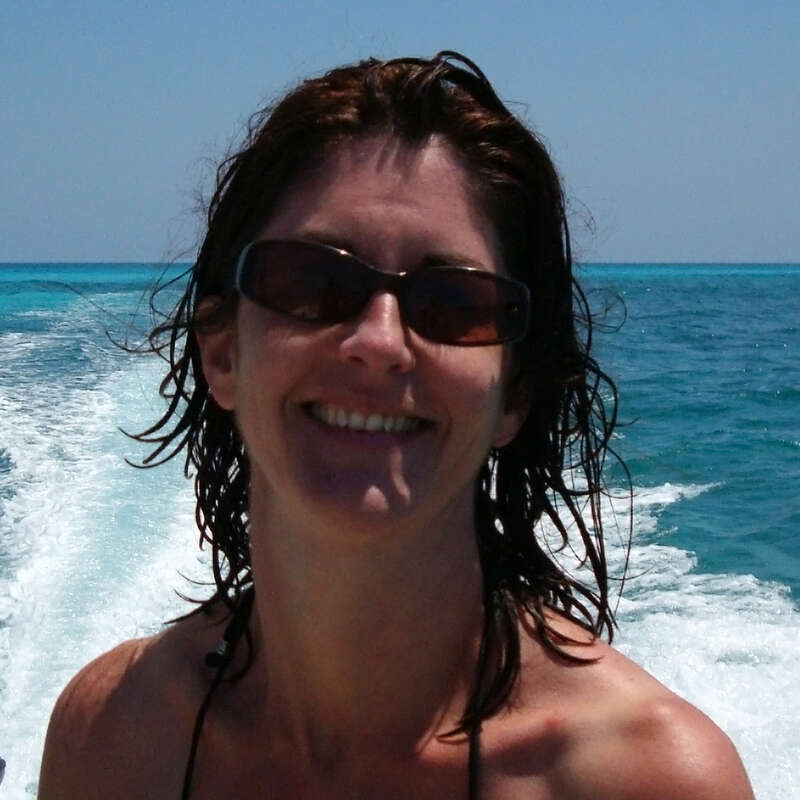 ---

Bagatelle Kalahari Game Ranch
"Bagatelle Kalahari Game Ranch review"
1 night
Arrived 22 Dec 2007

Kulala Wilderness Camp, Namibia (this camp has since closed)
"Kulala is great place to stay"
2 nights
Arrived 23 Dec 2007
Lodge not featured by Expert Africa

Wolwedans Desert Lodge
"Christmas at Wolvedans"
2 nights
Arrived 25 Dec 2007
Feedback response
---
We were very disturbed to read this report. Our traveller's experiences at the Dune Lodge are usually exceedingly good – and this review reflected a less positive experience.

When we contacted Wolwedans, they immediately extended an unqualified apology to our travellers, and went on tried to explain some of the background to these traveller's comments. They too rarely receive reviews like this one.

It seems that the lodge was without its two most senior chefs over the Christmas period. Hence the kitchen was being run by junior staff members – affecting the usually very high standards of the food and service. Dinner is normally served at 8.30pm, but other guests had requested an extended sun-downer on the dunes – thus dinner was moved to be later than usual. Clearly this was not acceptable as well as being unusual.

Wolwedans also agreed with these guests that the lodge did need an overhaul, and this is currently underway – to update the chalets, enlarging the bathrooms and bedrooms, and upgrading the fixtures and furnishing.

This upgrade was announced after these travellers visited Wolwedans. Sadly, it's of little consolation to them, although it's good news for any subsequent visitors.

As these travellers experience was clearly out of the ordinary for Wolwedans, the owners have kindly given them a partial refund as a gesture of good will.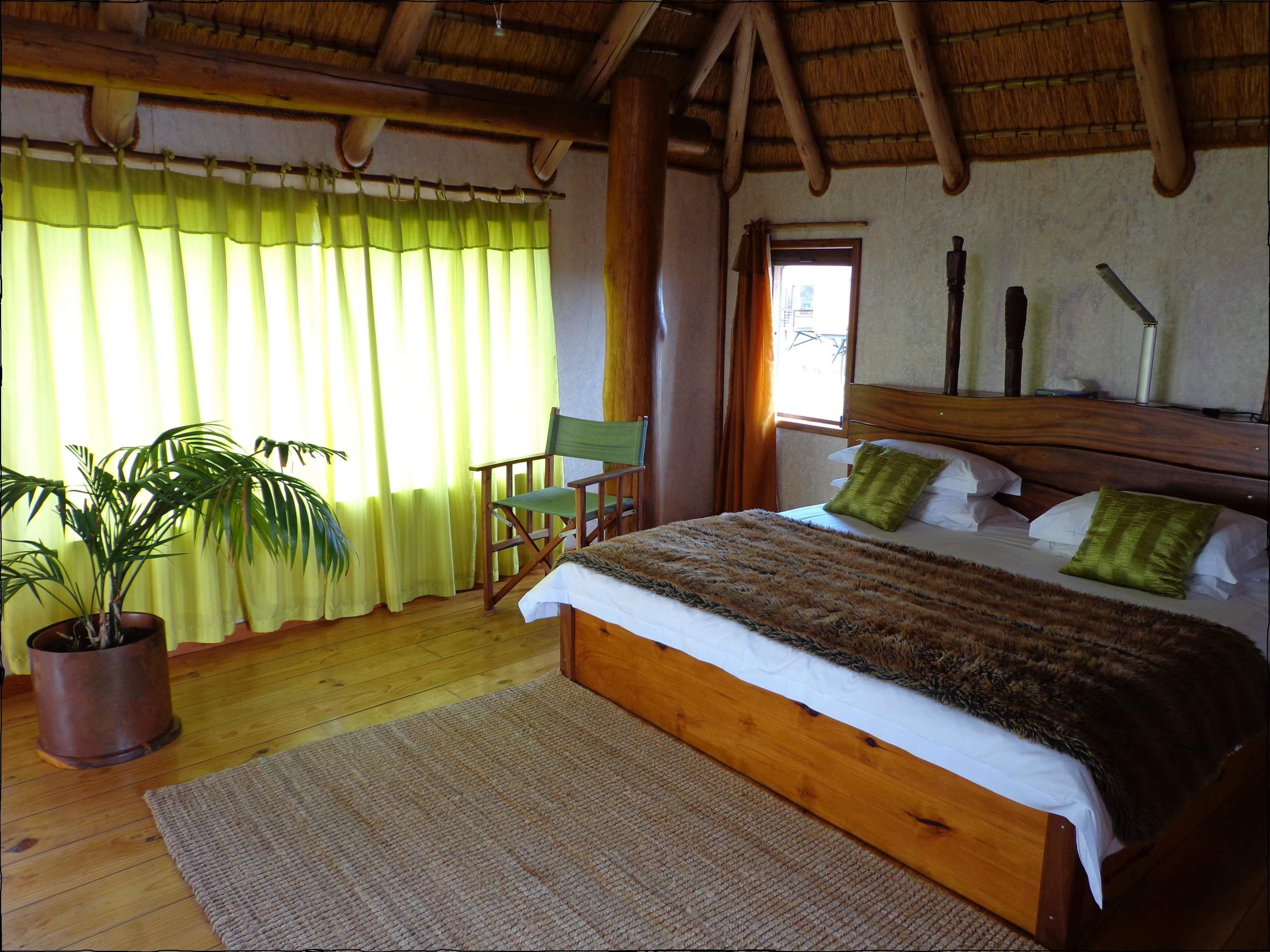 The Stiltz
"The Stiltz review"
3 nights
Arrived 27 Dec 2007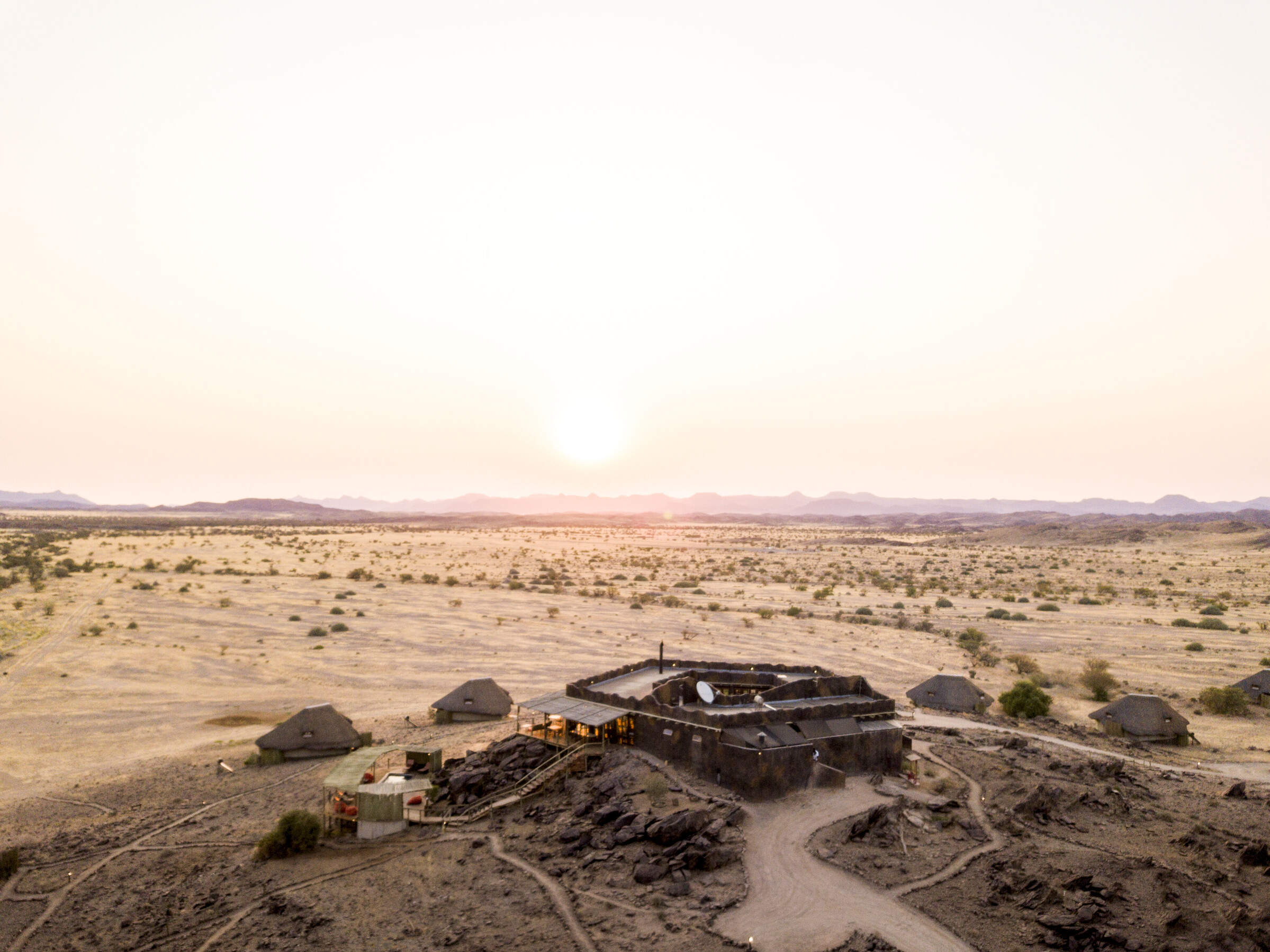 Doro Nawas
"Doro Nawas review"
2 nights
Arrived 30 Dec 2007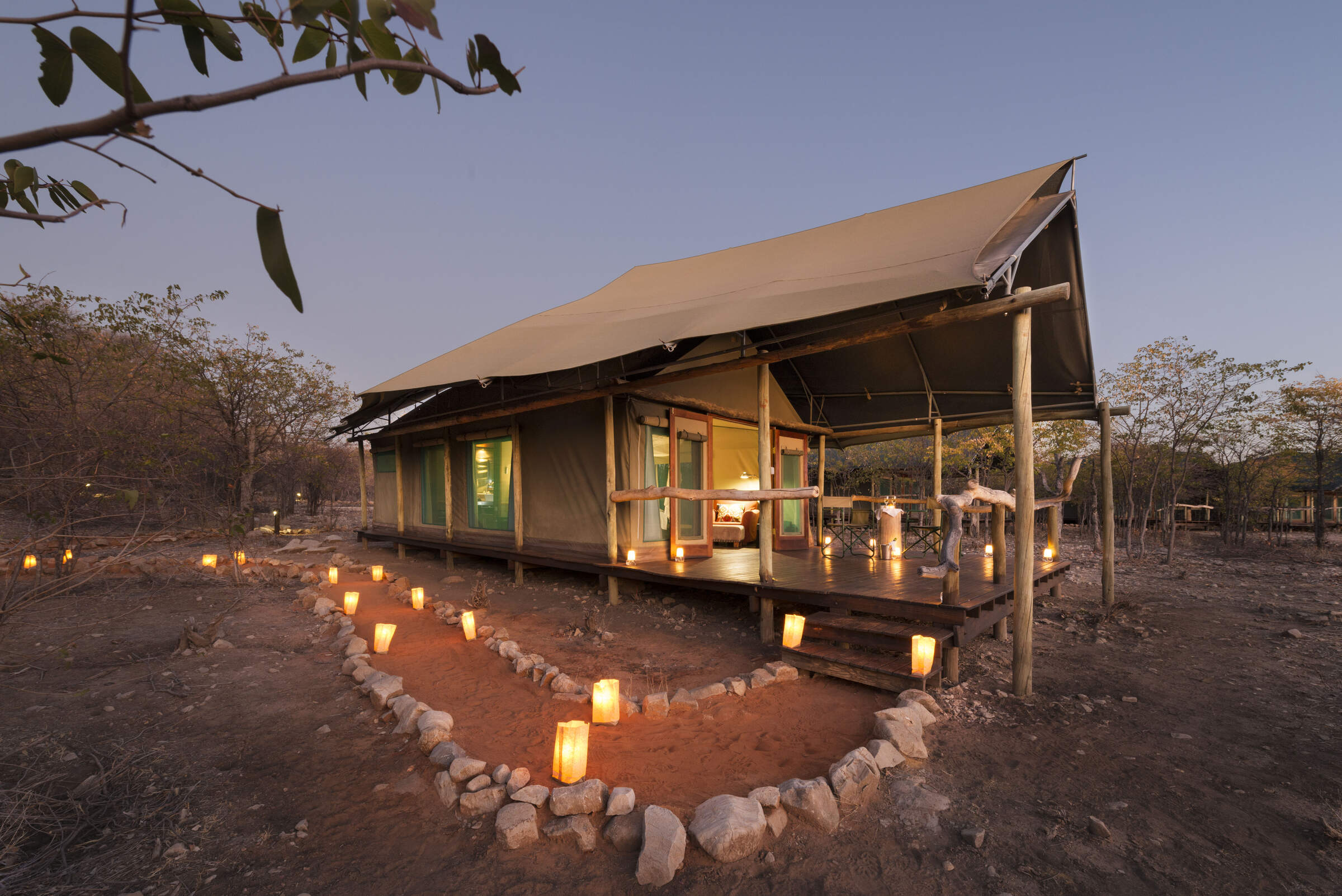 Ongava Tented Camp
"Ongava Tented Camp review"
2 nights
Arrived 1 Jan 2008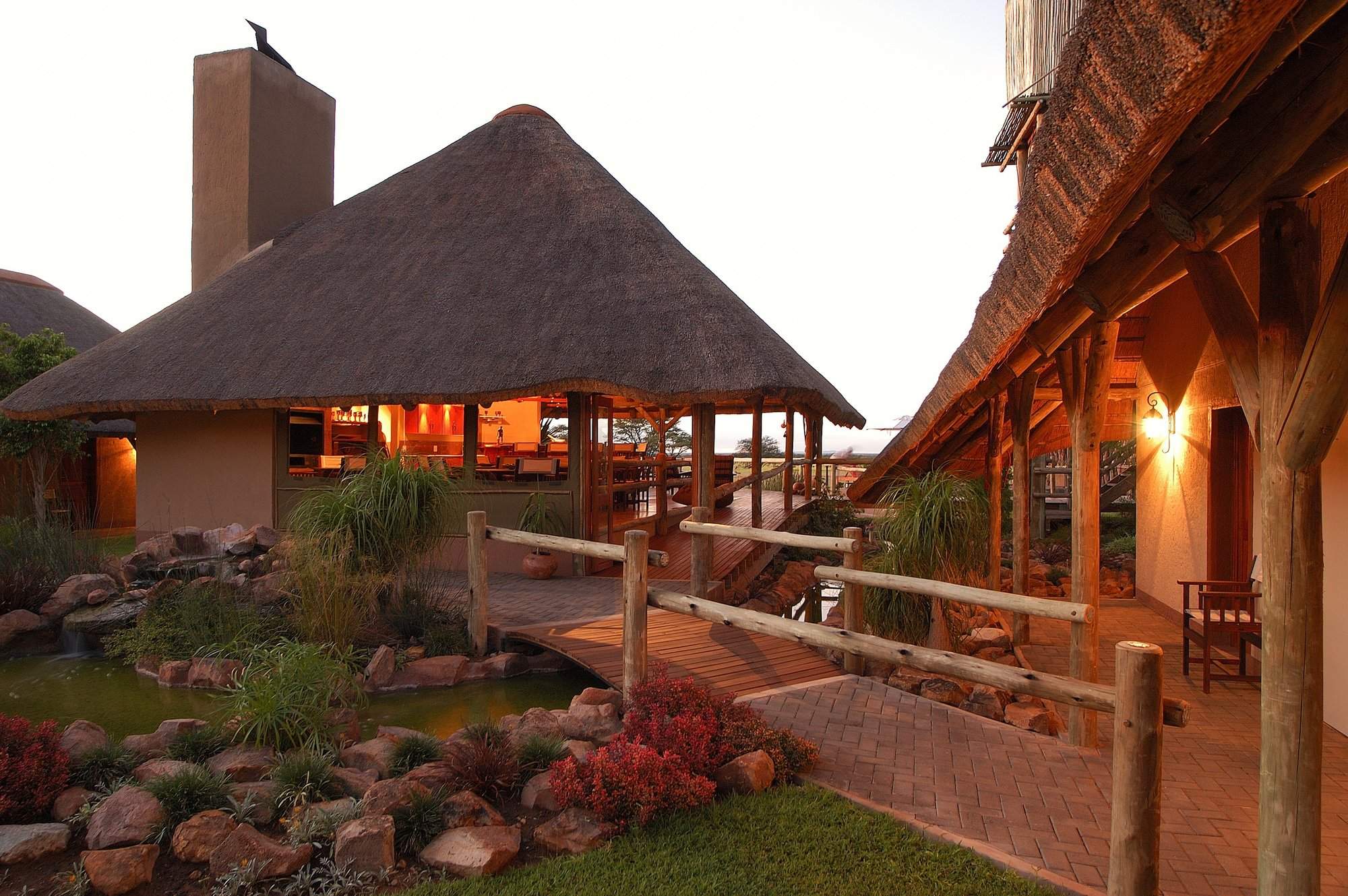 Frans Indongo Lodge
"Frans Indongo Lodge review"
1 night
Arrived 3 Jan 2008

Okonjima Bush Camp
"mixing it with the cats at okonjima"
1 night
Arrived 4 Jan 2008