Travel reviews by Mr & Mrs M from Wiltshire
Tanzania between 3 Aug 2013 and 11 Aug 2013
"The Selous and Ruaha were wonderful destinations, we saw so much wildlife and animals were not as skittish as we expected.

The camps were both very good, we had a fantastic time at each. It was the fourth safari for my husband and myself and we loved it, and we had taken my nieces aged 12 and 14 for their first safari and they loved every single thing about it!

Thank you to Liz for organising it and suggesting the 2 camps, and a big thank you for sorting out our return flights after the Nairobi airport fire."
Arranged By Elizabeth Chapman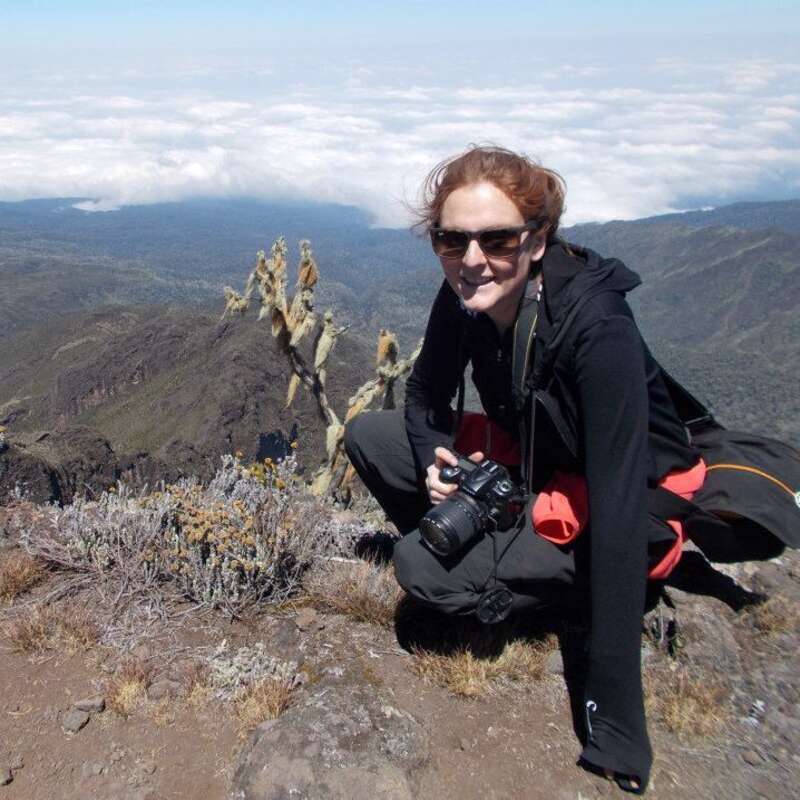 ---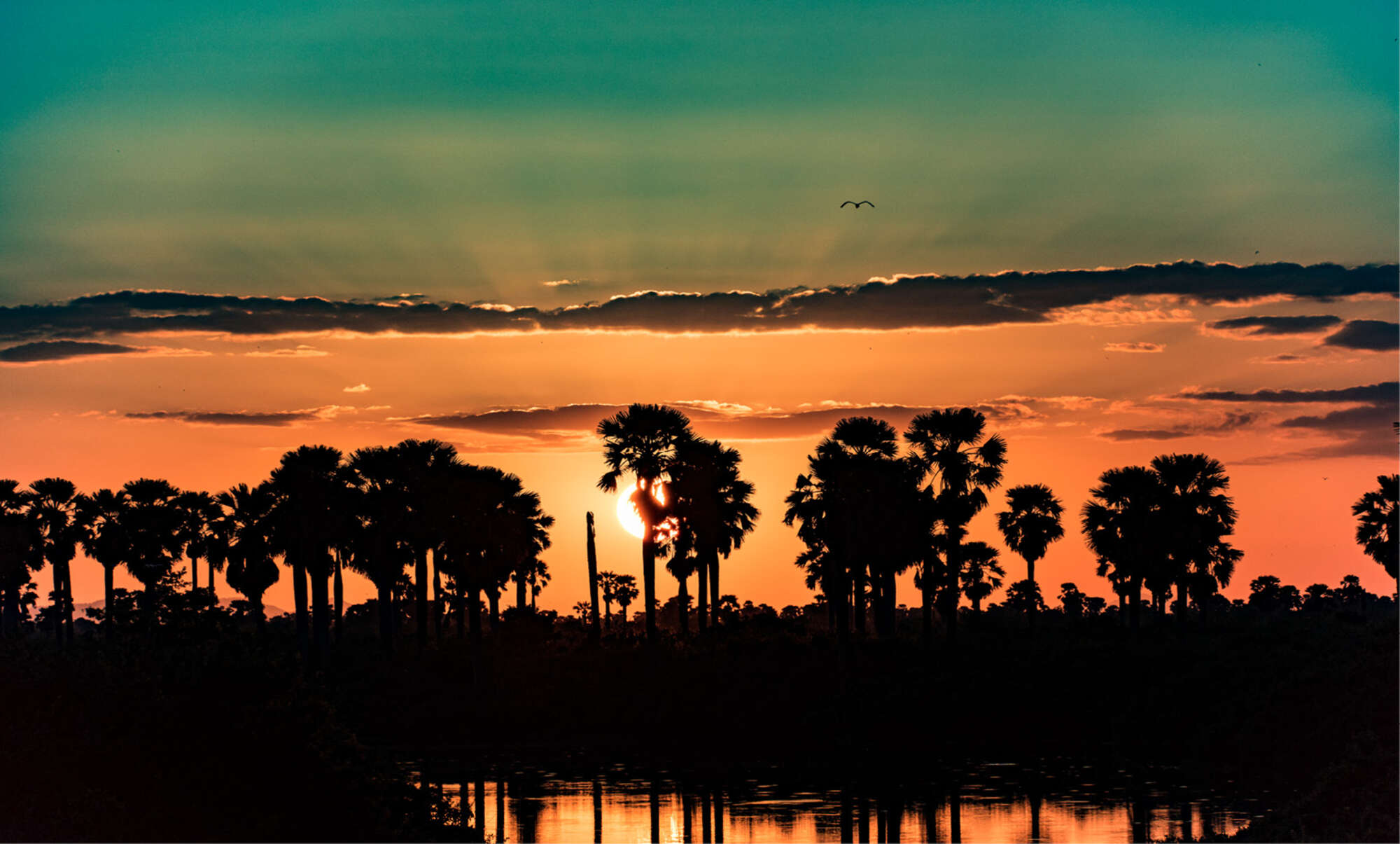 Impala Camp
"Perfect For Us"
4 nights
Arrived 4 Aug 2013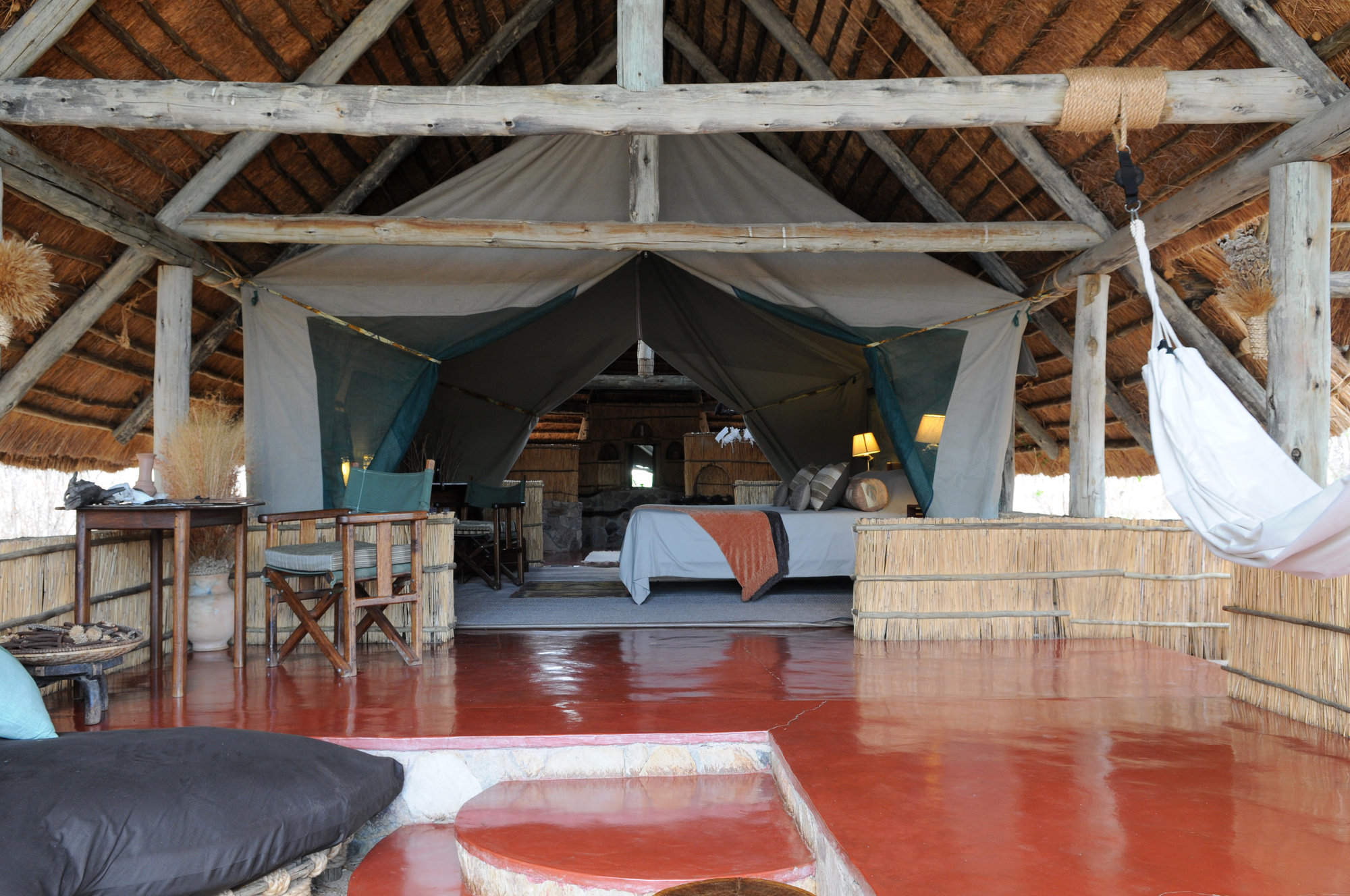 Mwagusi Safari Camp
"Beautiful Place"
3 nights
Arrived 8 Aug 2013
Botswana and 2 other countries between 3 Sep 2011 and 17 Sep 2011
"It was a fantastic trip, we enjoyed every moment (apart from me feeling ill on the little planes!). Tracy suggested Susuwe Island Lodge, Tubu Tree and Baines Camp and they could not have been better suggestions, we were delighted with them. They were all a bit different to each other in style and in slightly different habitats so we saw different things, which is what we wanted.

We had a rather lengthy journey from the Royal Livingstone Hotel to Susuwe. We noticed from the map that there is what appears to be a direct road north of the Zambezi and then over a bridge but we were not taken that way, we assumed that it can't be a very good road. However, we learned when we reached Susuwe that it is a good road, a modern bridge and the journey takes 3 hours door to door. It took us 6 hours.

First, 1 hour drive to the Zambezi, checked out of Zambia, speedboat across the river, checked into Botswana, were driven 10 minutes by a woman who was on her mobile the entiire time then transferred to another vehicle and driver - why? He then drove us all the way to meet the vehicle from Susuwe, but we had to check out of Botswana and into Namibia. The journey took twice as long and presumably because of this cost us twice as much, we had to wait at the various immigration and emmigration posts and got another Botswana stamp in the passport to no useful purpose. We would still have been coming back this way of course to Kasane to fly to Tubu Tree, so going there a different way would have made a round trip which would have been more interesting as well as far more convenient. We would like your comments on this please.

When we were offered to change from San Camp to Jacks Camp because of a photo shoot at San we were told there were "a couple" of other guests at Jacks. There were in fact about 12 other guests which is considerably more than "a couple". We immediately thought we shouldn't have changed as if we had been the only proper guests at San we would have had a guide to ourselves, whereas with so many other guests that was not likely. We thought this was very misleading wording by Uncharted Africa.

However, by accident rather than design we did in fact have a - very good - guide to ourselves so were mollified! We were pleased overall that we changed to Jacks, it was quite an experience. Thank you to Megan who pointed out that I was particularly interested in the meerkats and they arranged 2 visits to them into our schedule so that was lovely, and I adored having them crawling over me!

I was amused to read in the Bradt travel guide that there are no meerkats in the Makgadikgadi park. This is plainly not the case!"
Arranged By Megan Green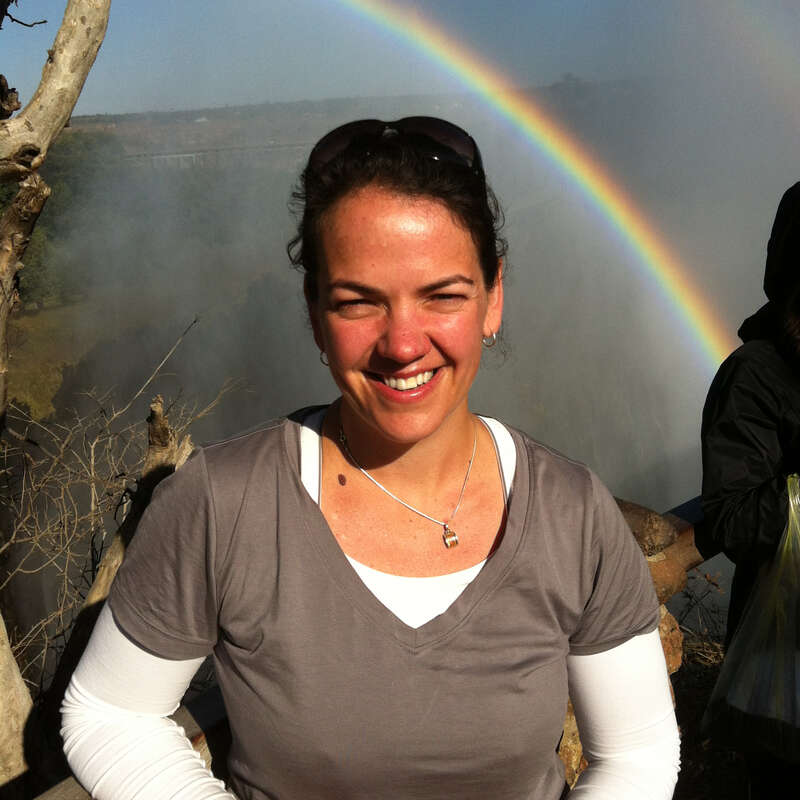 ---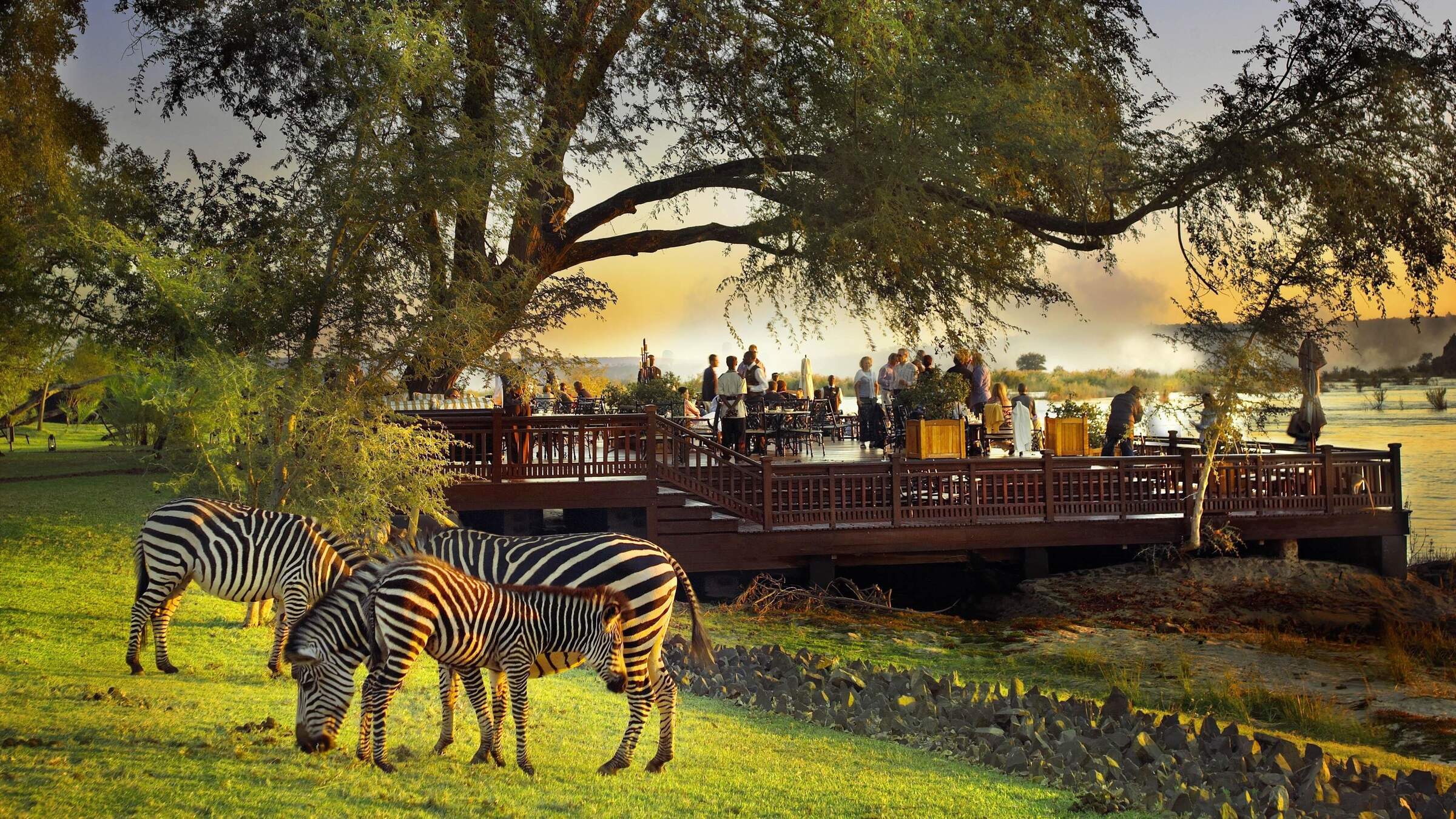 Royal Livingstone Hotel
"Great Location and Lovely Hotel"
2 nights
Arrived 4 Sep 2011

Susuwe Island Lodge
"Absolutely Delightful"
3 nights
Arrived 6 Sep 2011
Lodge not featured by Expert Africa

Tubu Tree Camp
"Gorgeous"
2 nights
Arrived 9 Sep 2011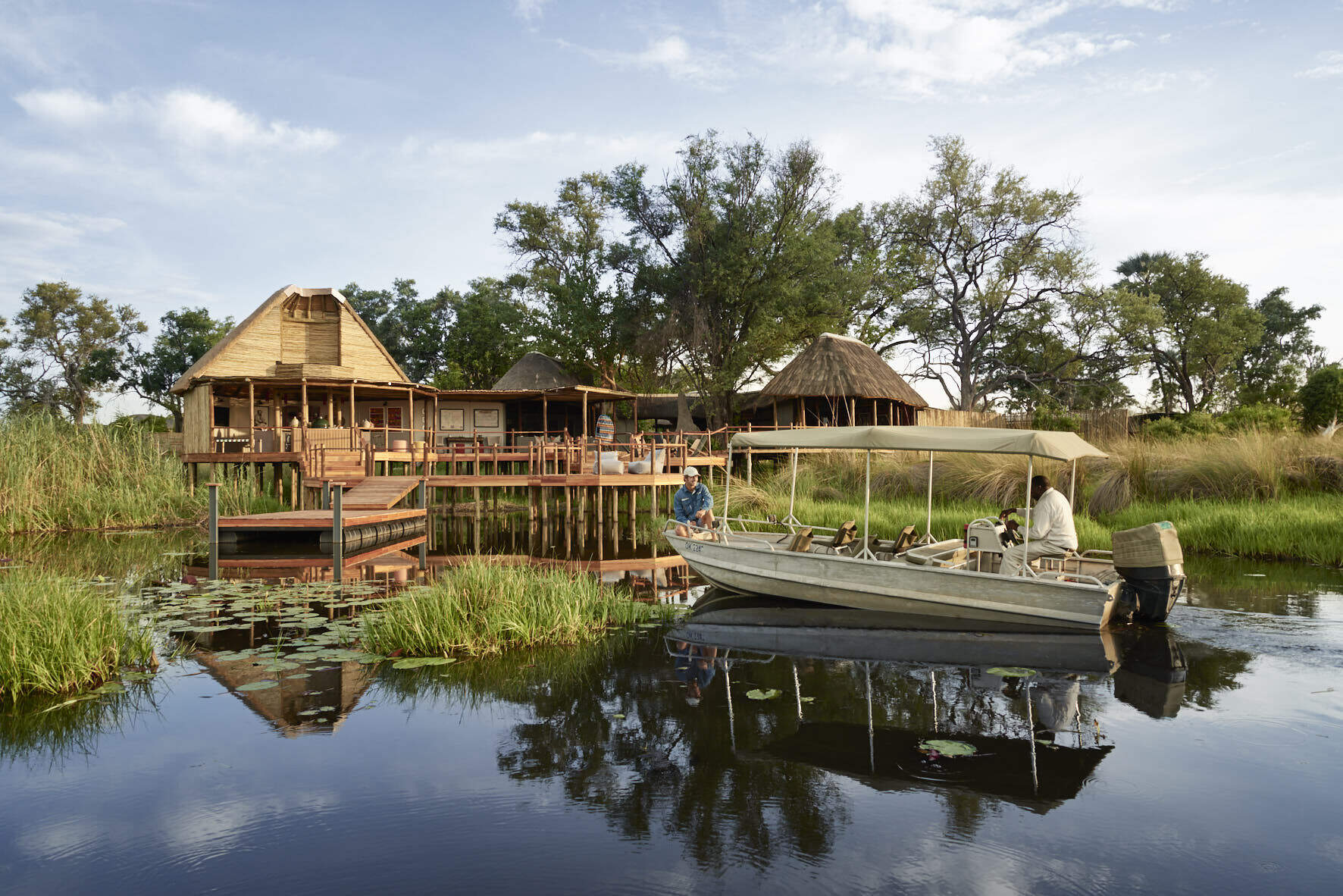 Baines' Camp
"Wonderful Camp"
2 nights
Arrived 11 Sep 2011

Jack's Camp
"Different to Anywhere Else"
3 nights
Arrived 13 Sep 2011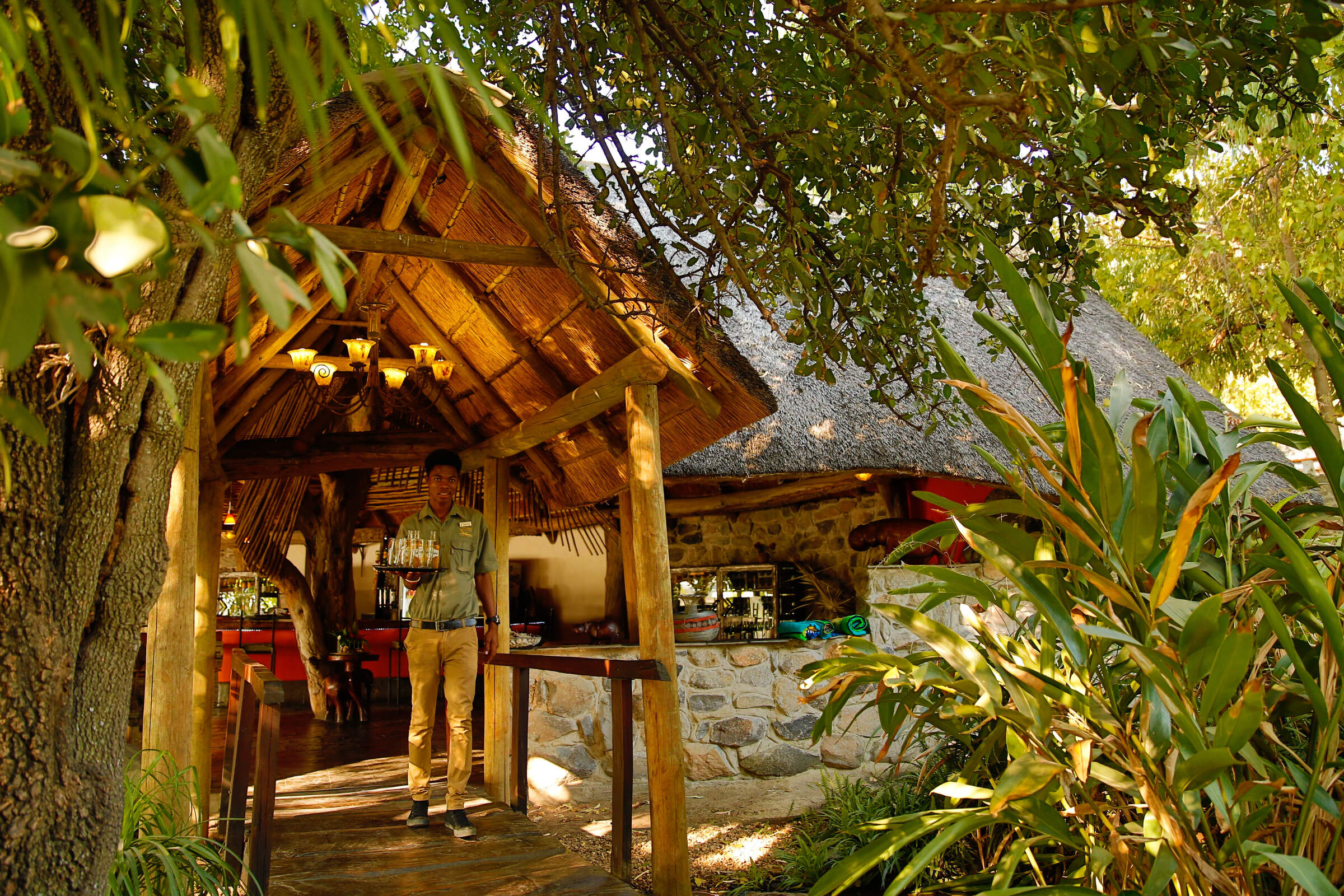 Thamalakane River Lodge
"Thamalakane River Lodge review"
1 night
Arrived 16 Sep 2011