Useful links featuring Satao Elerai
Useful links...
We want you to understand more about Satao Elerai. We're not shy to direct you to their own website as we're confident that a trip there with us will cost you the same or less than booking it any other way, even directly. So follow the links below for more information.
Satao Elerai in the media
We often arrange African trips for top journalists and a few of the resultant articles are online. Pieces written about Satao Elerai include:
See our articles page for more pieces about our trips and safaris
Satao Elerai is often combined with:
Sort by:
Name


|
% of trips


|
Traveller's rating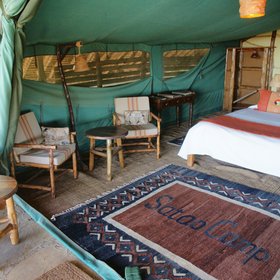 Satao Camp
|
50%
|

Spread out among tamarind and acacia trees near the seasonal Voi River, Satao Camp is the only camp in this area of Tsavo East National Park. Fairly large by safari standards, it is owned and managed by one of Kenya's most respected safari companies, and is regularly visited ...
Read more about Satao Camp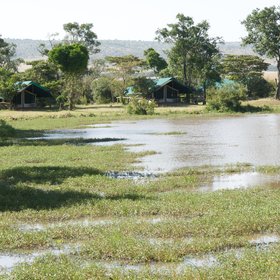 Little Governors Camp
|
33%
|


On the lip of an old oxbow of the Mara River, now a broad marsh frequented by elephants, Little Governors' Camp is one of only a handful of places to stay in the Mara Triangle sector of the Maasai Mara National Reserve. It has won a place in the hearts of many safari-goers ...
Read more about Little Governors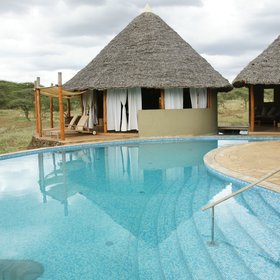 Severin Safari Camp
|
33%
|


Of the limited number of accommodation options in Tsavo West, Severin Safari Camp is one of just three tented camps and unusual in being built on a flat plain that usually teems with wildlife. German owned, and run with enthusiastic devotion by a German couple, it is very ...
Read more about Severin Safari Camp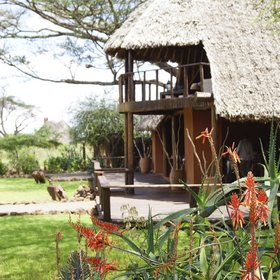 Tawi Lodge
|
17%

Opened in 2009, Tawi Lodge is an independent, Dutch-owned boutique lodge of individual cottages in the Amboseli ecosystem. The lodge is located 4km outside the eastern Kimana Gate of Amboseli National Park, in its own Kilitome Conservancy, where the lodge's guests have ...
Read more about Tawi Lodge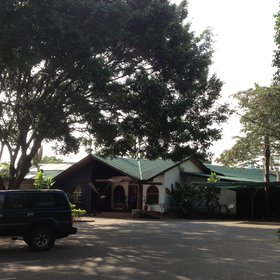 Aero Club of East Africa
|
17%
|


The dozen rooms at the old Aero Club of East Africa, at Nairobi's domestic Wilson Airport are available for non-members and make a very convenient base if you're flying out of Wilson the next morning – or if you've just arrived at Wilson and won't be leaving Nairobi until the next day...
Read more about Aero Club of East Africa
Shimba Lodge
|
17%
|


Built in 1986, Shimba Lodge is set on the edge of a large waterhole in a patch of dense forest in the Shimba Hills National Park, less than an hour's drive from Diani Beach. The lodge is a simple 'tree-hotel', modelled after Treetops in Kenya's Central Highlands, but better ...
Read more about Shimba Lodge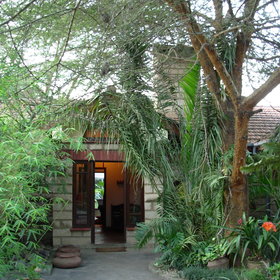 Macushla House
|
17%
|


Macushla House is a converted home situated in the leafy, quiet Langata area of southwest Nairobi. This residential suburb is about 18km from downtown Nairobi and 30km from the international airport. Because Macushla House is owner-managed, it has a very personal and intimate feel to it...
Read more about Macushla House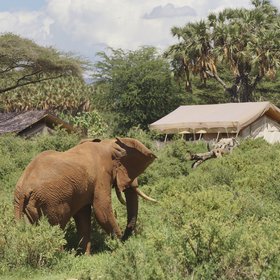 Elephant Bedroom
|
17%
|

Elephant Bedroom is located deep in the heart of the Samburu National Reserve on a lovely stretch of the Ewaso Nyiro River – where game viewing is at its best. It opened in 2008 and offers relatively luxurious tented accommodation in a shady grove of acacias and doum palms...
Read more about Elephant Bedroom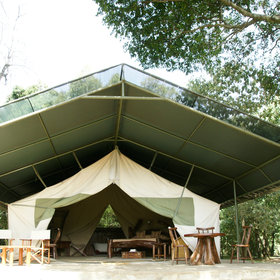 Governors' Il Moran Camp
|
17%
|


Set on the inside of a thickly wooded bend of the Mara River in the Musiara sector of the Maasai Mara National Reserve, Governors' Il Moran Camp is just 1km north of the main Governors' Camp as the crow flies. It's designed as a more exclusive version of the original formula, ...
Read more about Governors' Il Moran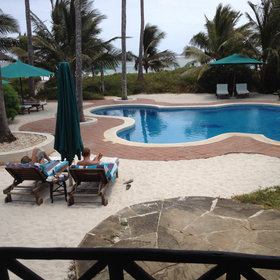 Diani Blue
|
17%
|


Diani Blue, formerly Asha Cottage, is a small, owner-managed, guesthouse with just six rooms, all of which face onto the small, landscaped pool area. It concentrates on providing a very personal, low-key service to guests who actively want to avoid large resort hotels but ...
Read more about Diani Blue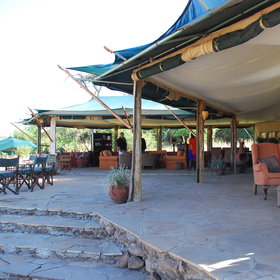 Kicheche Valley
|
17%
|

The newest of three Kicheche camps in the Mara region in Kenya, the upmarket and unfenced Kicheche Valley Camp opened in 2011. The camp is set in a secluded, wooded valley in the eastern part of the Mara Naboisho Conservancy, with tents raised on platforms above the Moliband stream...
Read more about Kicheche Valley