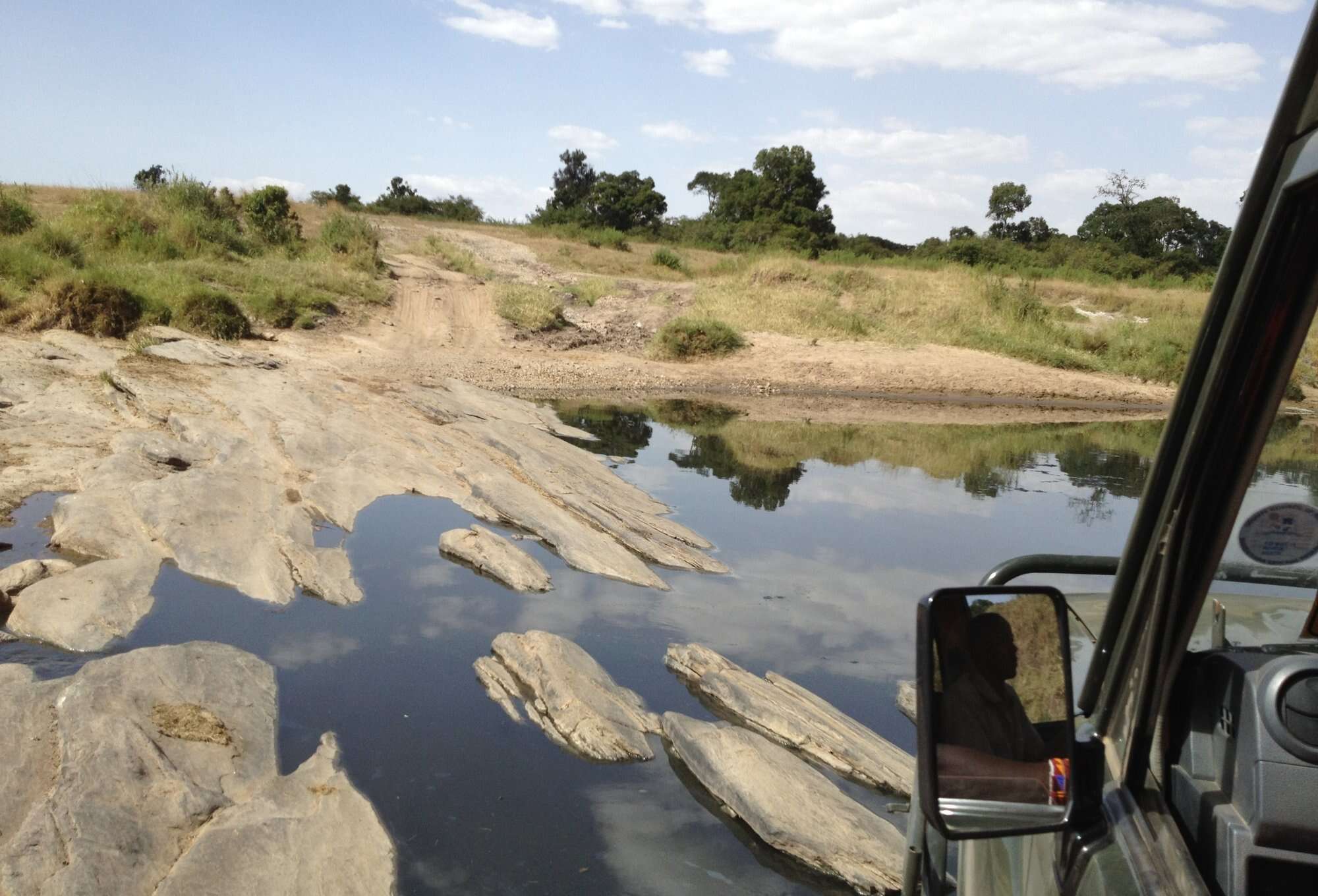 Driving in the Maasai Mara ecosytem, as here near Rekero Camp, requires confidence and nerve.
De Brazza Fly-in Safari: In full
This spectacular air safari covers two extremes of Kenya's diverse landscapes - the wild and remote semi-arid north of the Namunyak Conservancy and the lush savannahs and woodlands of the Maasai Mara ecosytem in the south-west of the country. In the north you'll do bush game walks with an armed escort, or for longer stays you can choose fly-camping or star-bed camping under the inky canopy of the equatorial night sky. In the Maasai Mara you'll drive in well-equipped safari vehicles or do game walks with an expert armed guide.

If you'd like to experience the Maasai Mara's world-famous great migration, a good season to take this trip is the European summer period roughly from July to September, when the migrating herds of wildebeest dominate the plains in every direction.

A safari like this is tiring as well as stimulating and rewarding. Many people choose to spend time relaxing on Kenya's Indian Ocean coast, adding a beach break to their itinerary.
Include:
---
Days 1-3
3 nights at Sarara (full board & activities) | Northern Kenya, Kenya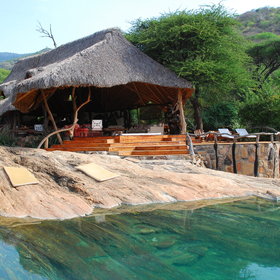 You depart Nairobi's domestic Wilson Airport for a short, scenic flight over the central highlands to the airstrip at Lewa Downs. Here you connect to a light plane charter flight for your exclusive use and fly north over spectacular landscapes to land at Sarara's bush airstrip. For the next three days you are based at this extraordinary bush camp, with stunning views in each direction, an infinity pool and the chance to interact with the local Samburu community at their "singing wells" as well as track the area's prolific wildlife by vehicle, on foot, or assisted with camels on a longer walk.
---
Days 4-5
2 nights at Rekero (full board & activities) | Maasai Mara National Reserve, Kenya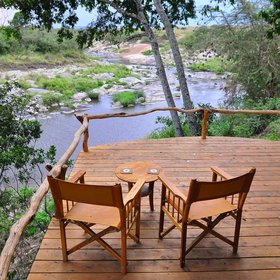 After flying back to Lewa Downs with Sarara's charter plane and connecting with a scheduled safari flight across the central highlands and Great Rift Valley, you reach the fabled plains of the Maasai Mara in south-west Kenya. Here you begin your stay with two nights at the superbly run Rekero Camp, on the north banks of the Talek River, inside the national reserve, close the confluence with the Mara River. With dense concentrations of wildlife in the vicinity, every morning and evening game drive, accompanied by expert driver-guides yields new surprises and unforgettable animal encounters.
---
Days 6-8
3 nights at Naboisho Camp (full board & activities) | Maasai Mara Conservancies, Kenya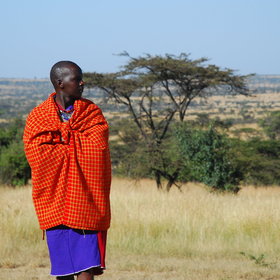 From Rekero Camp, you transfer in a camp vehicle to sister camp Naboisho, in the Mara Naboisho Conservancy. Although less than 20km distant, this exclusive, Maasai-owned conservancy, has a quite different feel from the Maasai Mara National Reserve. Bushy, hilly and used only by the few dozen visitors staying in this 200km² area at any one time, Mara Naboisho is a haven for hundreds of species of mammals and birds. Great lion-watching and large numbers of elephants are two of its hallmarks. While you're staying at Naboisho you will have the opportunity to do fascinating game walks with the highly experienced safari guide who manages the camp.
---
Day 9
On your last morning, you'll do a final early game drive, before flying back to Nairobi (around 1½hrs). At Wilson Airport, you can connect onto an afternoon flight to the coast. Alternatively, you could spend the rest of the day in Nairobi with a vehicle and driver-guide at your disposal.
---
See Prices & details for the precise dates/prices for this trip - and all the fine print.