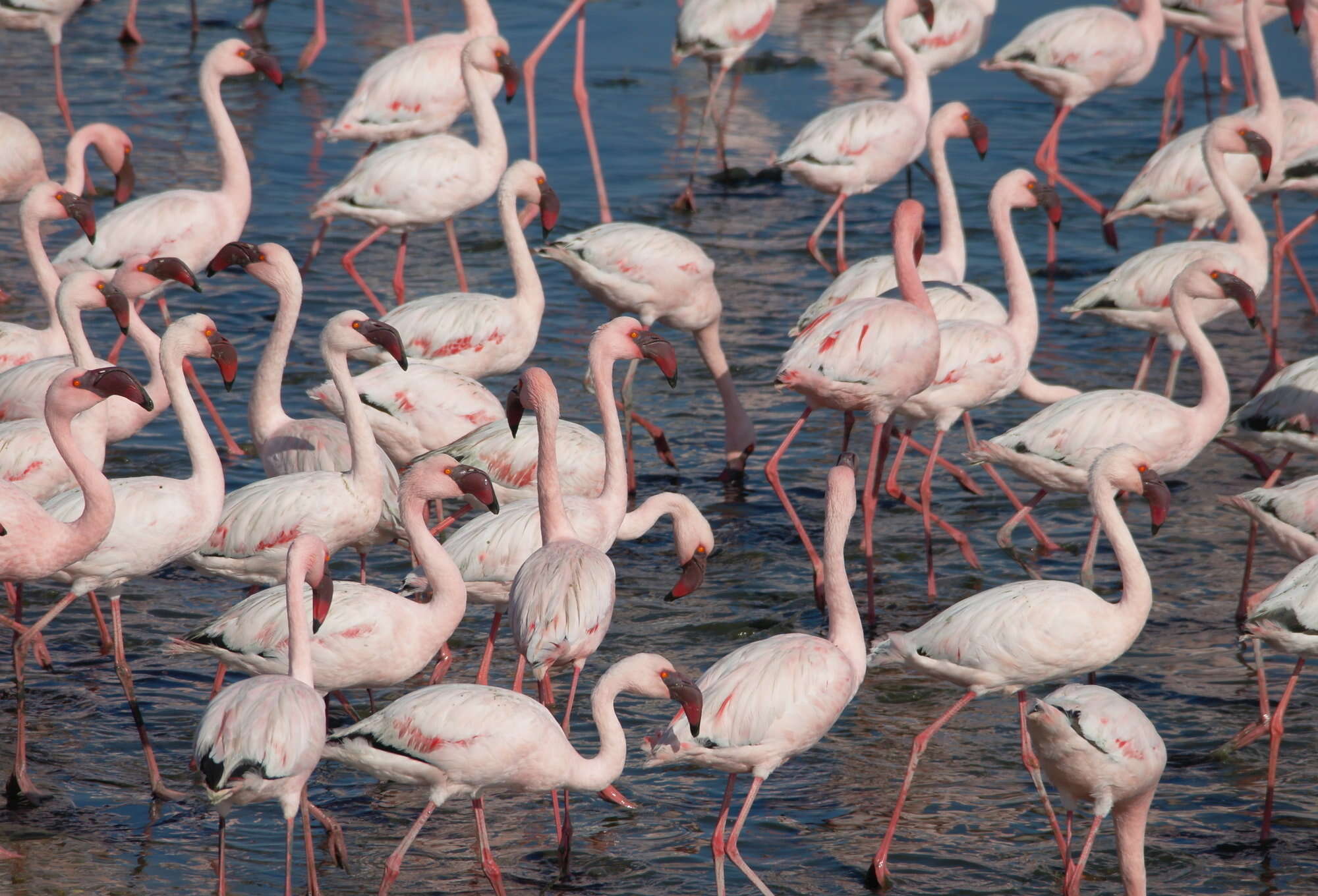 Flamingo Fly-in: In full
Begin with a night Windhoek at the stylish Olive Exclusive. A tiny capital that feels more like a small town, there are some good restaurants and bars we can recommend before the real adventure begins in the morning.

Hop aboard a light aircraft for the flight westward to the sand seas of the oldest desert in the world – the great Namib. You'll grasp some appreciation for its name, meaning 'vast place', from the air before touching down close to Kulala Desert Lodge. Wonderfully comfortable with an enviable setting and relaxed atmosphere, the lodge has long been a go-to of ours here. And with its own entrance to the national park, you'll be among the first to climb the towering rust-red dunes around Sossusvlei as the sun rises and explore the twisted camel thorn trees on the surreal Deadvlei.

Another spectacular flight north brings you to the edge of Etosha's enormous salt pans and the private Ongava Game Reserve. Your base for the next three nights, Ongava Lodge, is the perched at the top of a kopje with incredible views of the surrounding wilderness. In the reserve itself, you can head out on game drives and walks where you can find both black and white rhino, lion, leopard and more, or you can let the wildlife come to you from the lodge's hide. You can also take a game drive into the neighbouring national park to see an incredible diversity of species converge around its waterholes which a scattered around the edge of the vast salt pan. Seeing elephant, rhino, giraffe, zebra and oryx all at once is one of the most unforgettable sights in Southern Africa.
Include:
---
Day 1
---
Day 2
---
Day 3
---
Day 4
---
Day 5
---
Day 6
---
See Prices & details for the precise dates/prices for this trip - and all the fine print.