Useful links featuring Manta Resort

Download a PDF...
To read what we say in our brochure, click on the link to download the brochure section including Manta Resort. To save a copy onto your computer, right-click on the link and select 'Save Target as...'.
Manta Resort is often combined with:
Sort by:
Name


|
% of trips


|
Traveller's rating


Southern Sun Dar
|
78%
|

The Southern Sun is located in Dar es Salaam's town centre, making it very convenient for those who only have a short stay in the city. With an outdoor pool, restaurant, fitness centre and variety of other facilities, it is a pleasant and good value hotel. Southern Sun ...
Read more about Southern Sun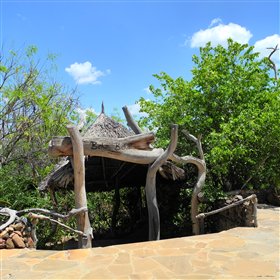 Beho Beho
|
22%
|

Beho Beho has a unique location in Selous Game Reserve – high on a hill in an area dotted with baobab trees. Indeed, the name Beho Beho means 'breeze'; apt given its airy location. Its site was first used as early as 1972, and it's not only one of the reserve's first camps, ...
Read more about Beho Beho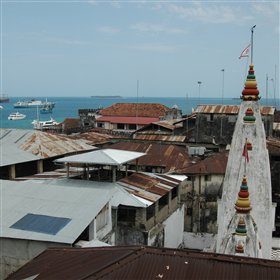 Zanzibar Coffee House
|
22%
|

The small Zanzibar Coffee House Hotel sits above a coffee shop down one of Stone Town's narrow streets. All their coffee comes from the owner's plantation in southern Tanzania. The beans are roasted on site at the hotel, and as a result the entire hotel has a lovely aroma...
Read more about Zanzibar Coffee House
Sea Cliff Hotel
|
11%
|


Sea Cliff is a privately owned and independently run hotel that prides itself on its warm hospitality and level of personal service. It is about 30-40 minutes drive (22km) from the airport, where it is situated next to the Indian Ocean. It is spacious, airy and has good ...
Read more about Sea Cliff Hotel
Plantation Lodge
|
11%
|


The privately run Plantation Lodge is located between Ngorongoro Conservation Area and Lake Manyara National Park, a short distance from the bustling market town of Karatu. It's set in nearly three hectares of beautifully maintained gardens, staffed entirely by local residents ...
Read more about Plantation Lodge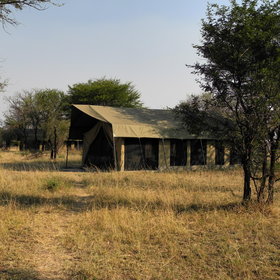 Olakira
|
11%
|


Olakira Camp, usually known either as Olakira Mara or Olakira Ndutu depending on where it happens to be currently located, is a semi-permanent tented camp that moves twice a year to its alternative location, roughly matching the location of the densest part of the wildebeest ...
Read more about Olakira Camp
Beho Beho Tree-house
|
11%
|

Beho Beho has recently opened a new fly-camp for guests who stay for four nights or more at the main camp. The Beho Beho team have built an exclusive treehouse which enables couples to spend a night under the African sky from the comfort of a purpose built platform in the treetops...
Read more about Beho Beho Tree-house
Ubuntu Camp
|
11%
|

Ubuntu Camp is a small, semi-permanent camp in the Serengeti National Park. Like it's sister camp Olakira, Ubuntu moves seasonally to optimise the chance of witnessing the great wildebeest migration. Between December and March it is situated on the open southern plains, ...
Read more about Ubuntu Camp
Jafferji House
|
11%
|


Opened at the start of 2012, Jafferji House is a new luxury boutique hotel located in the heart of Stone Town. It was formally the childhood home of locally-renowned photographer and tour operator, Javed Jafferji. He decided to open up his house by creating a high-end boutique ...
Read more about Jafferji House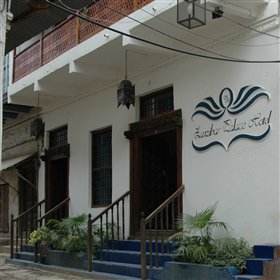 Zanzibar Palace Hotel
|
11%
|


Opened in July 2006, the Zanzibar Palace has quickly gained a reputation as one of the best boutique hotels in Stone Town. Zanzibar Palace Hotel is independently owned and the Dutch management team pride themselves on great service and personal attention to guests. The ...
Read more about Zanzibar Palace Hotel