Travel reviews by Mr & Mrs M from Brussels
Our trip to Zambia and Botswana October 2012
Zambia and 1 other country between 2 Sep 2012 and 24 Oct 2012
"DIfficult to know where to begin: it was such a wonderful experience: our first time on safari - total beginners: we didn't know what to expect.

The planning and organisation by Expert Africa was excellent: we felt that the EA team in London really gave us personal treatment. The mixture of different styles of camp and environments in Zambia and Botswana which Expert Africa suggested gave us a great perspective.

Overall, our preference was for the more remote camps with the close-to-nature feel. The combination of water and grass and woodlands was particularly interesting not only for their beauty but also for the variety of animals and birds to be seen. The Luangwa and the Zambezi rivers are stamped forever on our memories.

There seemed to be a very good team spirit particularly in the small, locally run camps. All 8 camps were impeccable, well run and there was always a warm welcome. We were amazed at the wonderful homemade food in such remote places. We only took 10kgs each of baggage (plus cameras) but could have managed with less as the same-day laundry facilities were very good and there was no time to "dress-up" in the evenings. We were impressed by the policy of training local staff from humble jobs right up to management: they all seemed very proud of their jobs and their country.

We had first-class guides everywhere - very skilled and well informed and good company.

We were amazed at how many guests had been on safari numerous times before, often to the same camps. We met some really nice people both local and guests from all over the world - which is important as you are all thrown together both in the jeeps and round the campfires. We were also amazed at how close one comes to the animals in the bush - even lions and leopard. We were not previously bird-watchers - but the variety of beautiful birds and the dawn chorus was so different to what we know in Europe.

Would we go back? We are starting a bit late in life but we have wonderful memories of this experience and hope we will be able to go back.

Suggestions to help us improve our trips or our service:

Some of the non-English-speaking guests could have been helped if the camps/guides had some field guides in other languages e.g. French. A couple of our guides (Dukes in Selinda, Bibi in Chitabe Lediba) were interested to learn French or Italian which could be a way of attracting more guests from other parts of Europe. The majority of guests were either from UK or USA.

A couple of ideas for the gift-shops: post-cards of the camps and of local scenery (+ stamps). If postcards were available they were mostly of animals. Small gifts such as letter openers, hair clips and hair accessories made of wood or bone. CD's of local music.

In two camps in Zambia (Tena Tena & Chiawa) we were given aluminium water bottles to use during our stay and keep as souvenirs. This was an excellent idea. Also the local filtered water was excellent and gave us no tummy problems. Only in Chitabe did the water have a strange smell and taste."
Arranged By Claire Scott

---

Tena Tena
"Tena Tena first encounter with hippos"
2 nights
Arrived 3 Sep 2012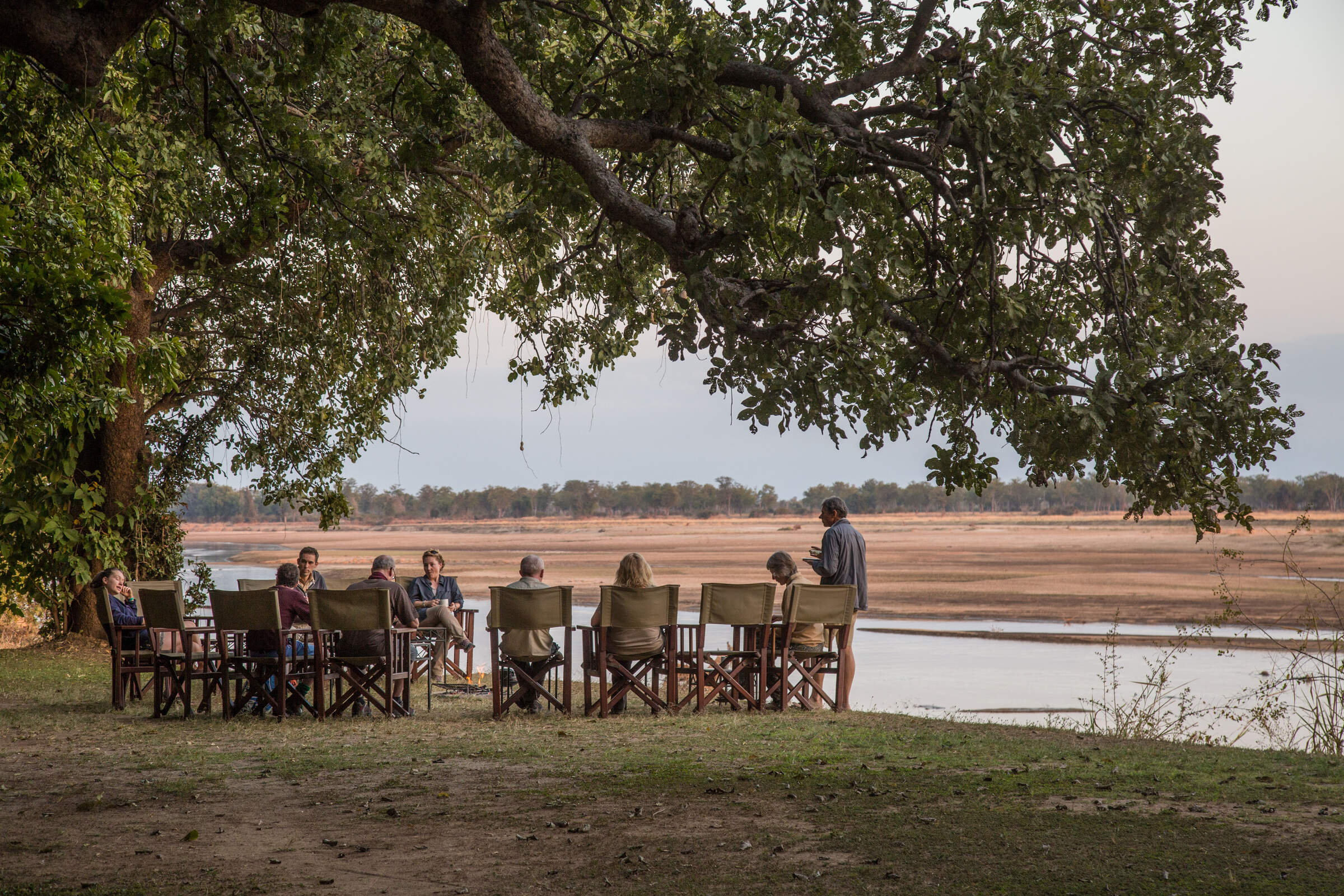 Tafika
"Tafika: magic on the Luangwa"
3 nights
Arrived 5 Sep 2012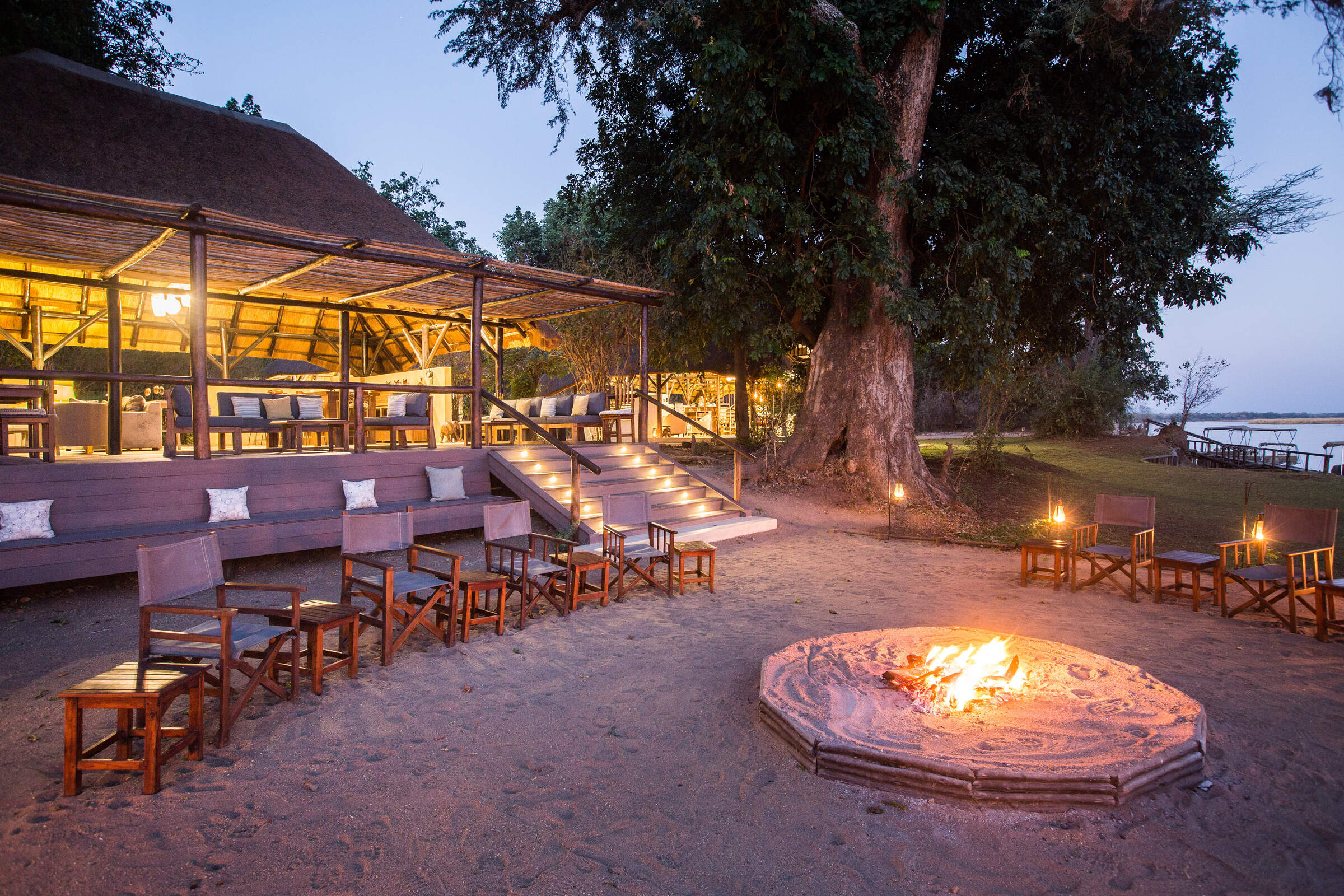 Chiawa Camp
"Chiawa Camp on the mighty Zambezi"
2 nights
Arrived 8 Sep 2012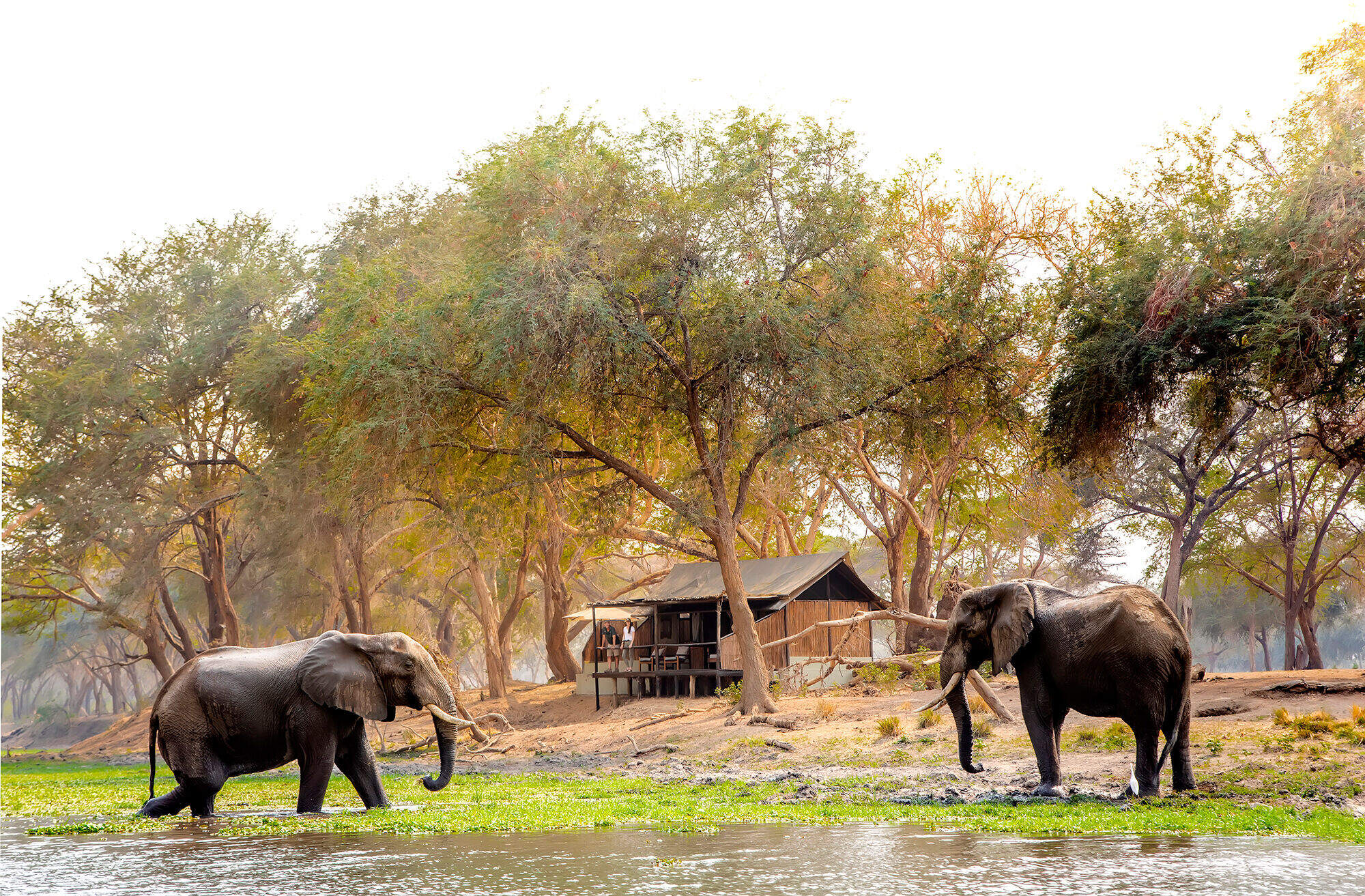 Old Mondoro Bushcamp
"Old Mondoro: sunrise over the Zambezi"
3 nights
Arrived 10 Sep 2012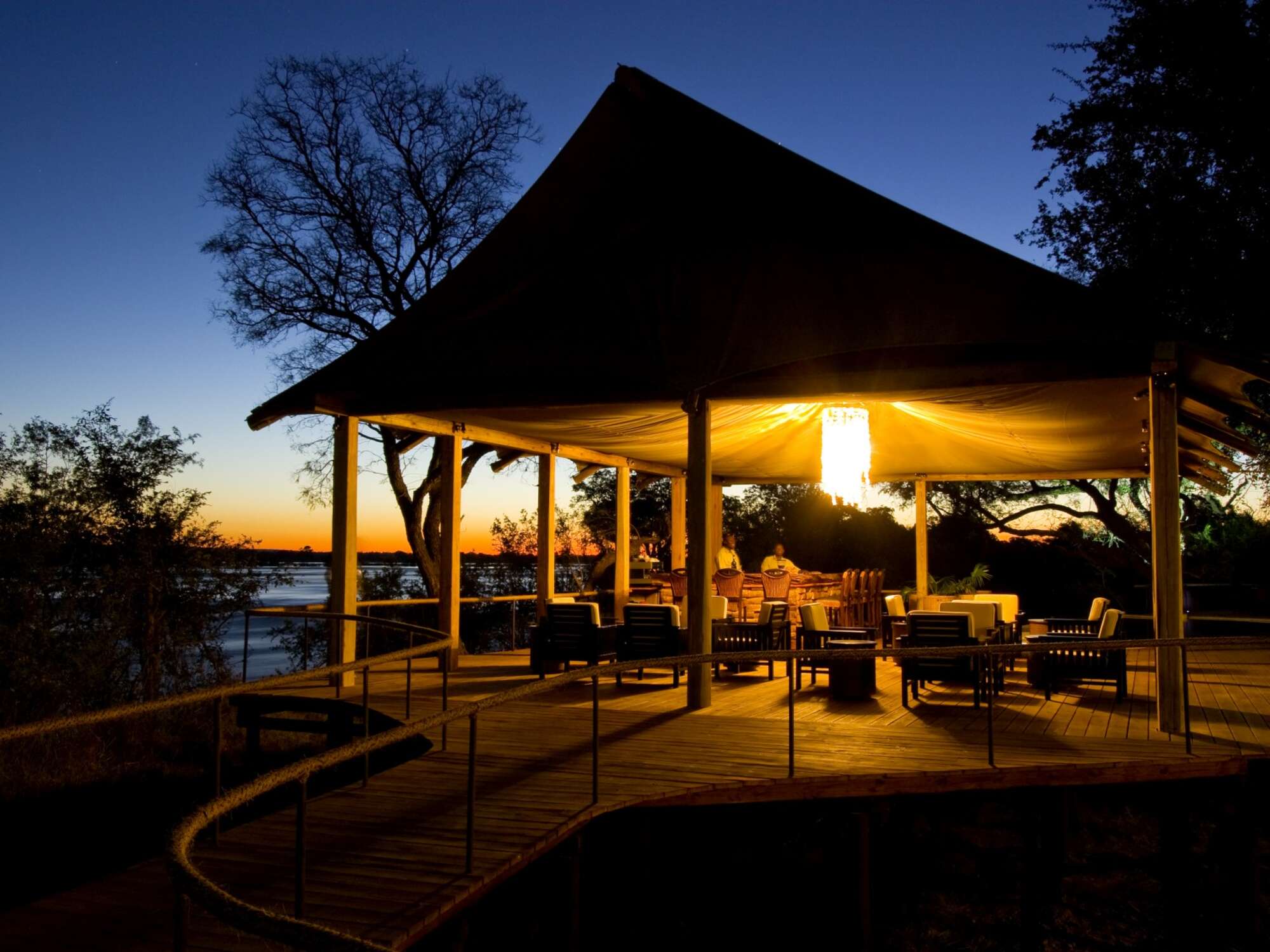 Toka Leya Camp
"Toka Leya and the Victoria Falls"
2 nights
Arrived 13 Sep 2012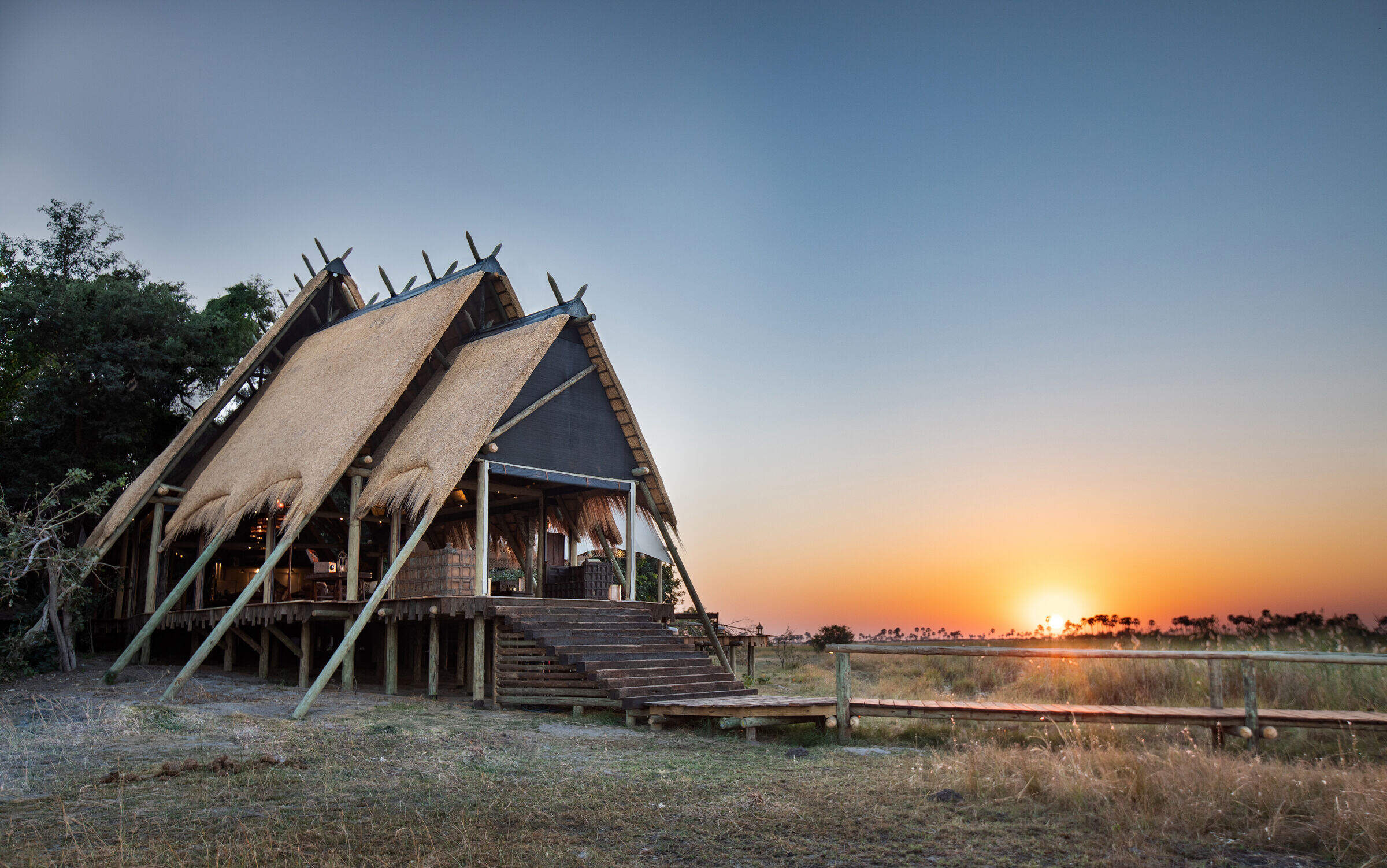 Selinda Camp
"Selinda - the roar of the lions."
3 nights
Arrived 15 Sep 2012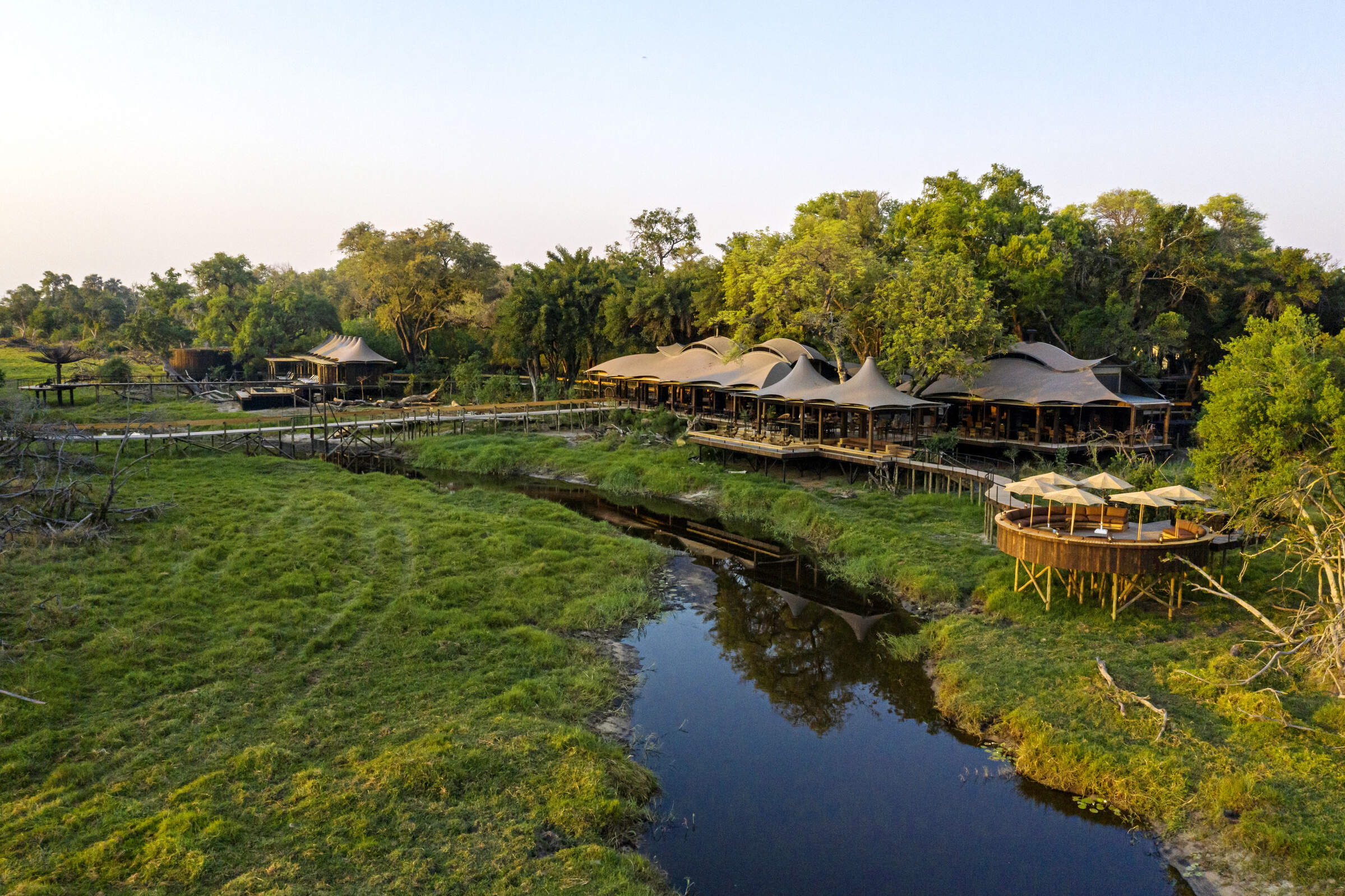 Xigera Safari Lodge
"Xigera in the heart of the Okavango"
3 nights
Arrived 18 Sep 2012

Chitabe Lediba
"Great atmosphere at Chitabe Lediba"
3 nights
Arrived 21 Sep 2012