Travel reviews by Ms C & Mr W from Colorado
Namibia between 22 Sep 2013 and 11 Oct 2013
"The overall experience exceeded my expectations. I was unusually critical of each place we stayed but it is only because you asked for feedback. I mentioned that Waterberg plateau camp rooms had cockroaches but is it fair to expect a place in the middle of a desert in Africe to not have bugs? The only things that would prevent me from going back to the Waterberg camp was the baboons, not the bugs.

I dealt primarily with Saskia Adye, but she wasn't on your list of team members so I chose her sister instead.

Suggestions to help us improve our trips or our service:

The service was excellent! The only thing I would suggest (and Saskia made have mentioned this but I didn't hear her) was to be prepared for cold weather, especially during early morning game drives. I wasn't prepared for such cold weather in the mornings and suffered a bit until the sun came up. A warm coat, gloves, scarf and a hat would have been nice and easy to pack."
---

Galton House
"Galton House"
1 night
Arrived 22 Sep 2013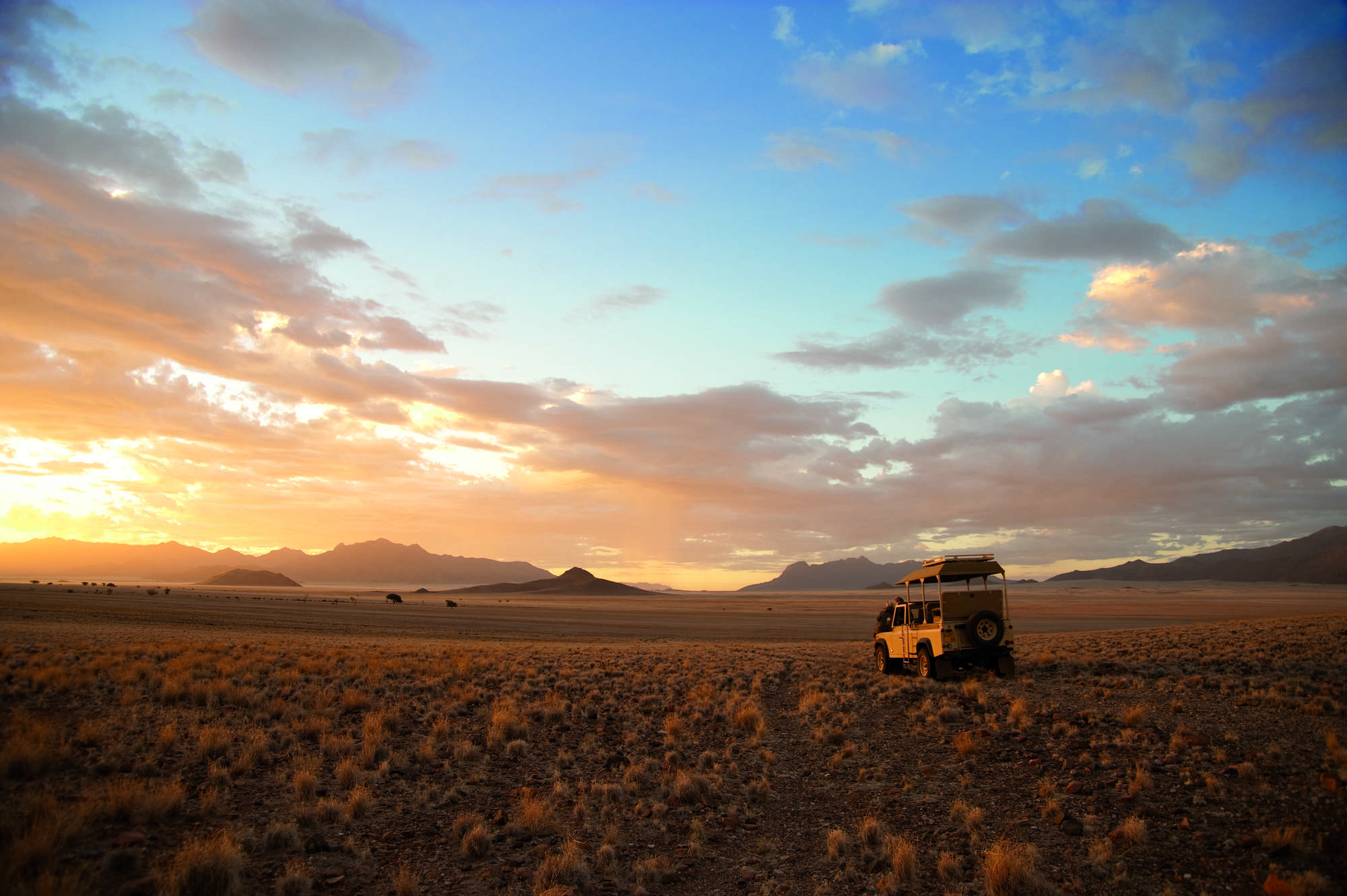 Wolwedans Dune Camp
"Wolwedans Dunes Camp"
2 nights
Arrived 23 Sep 2013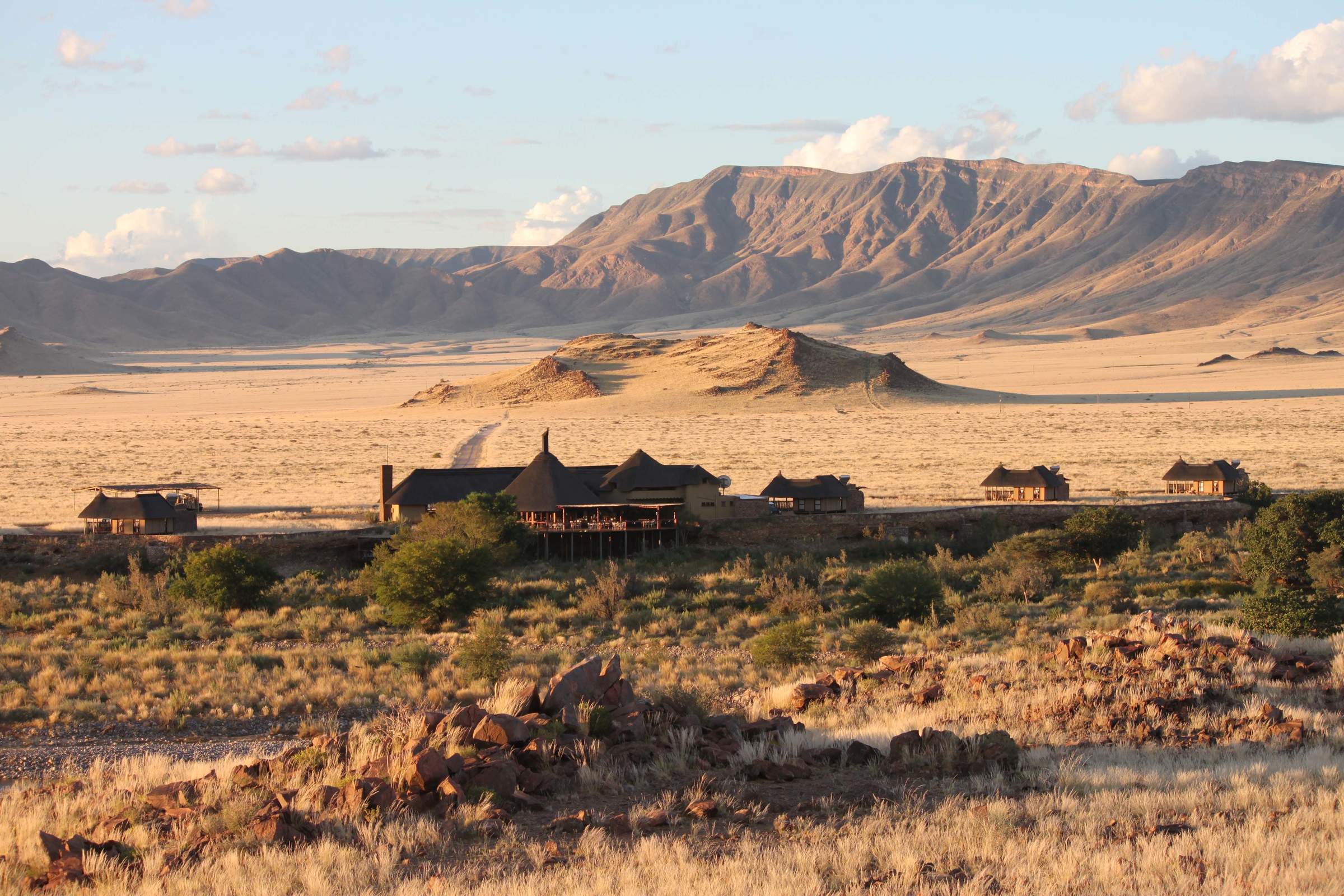 Hoodia Desert Lodge
"Hoodia Desert Lodge"
2 nights
Arrived 25 Sep 2013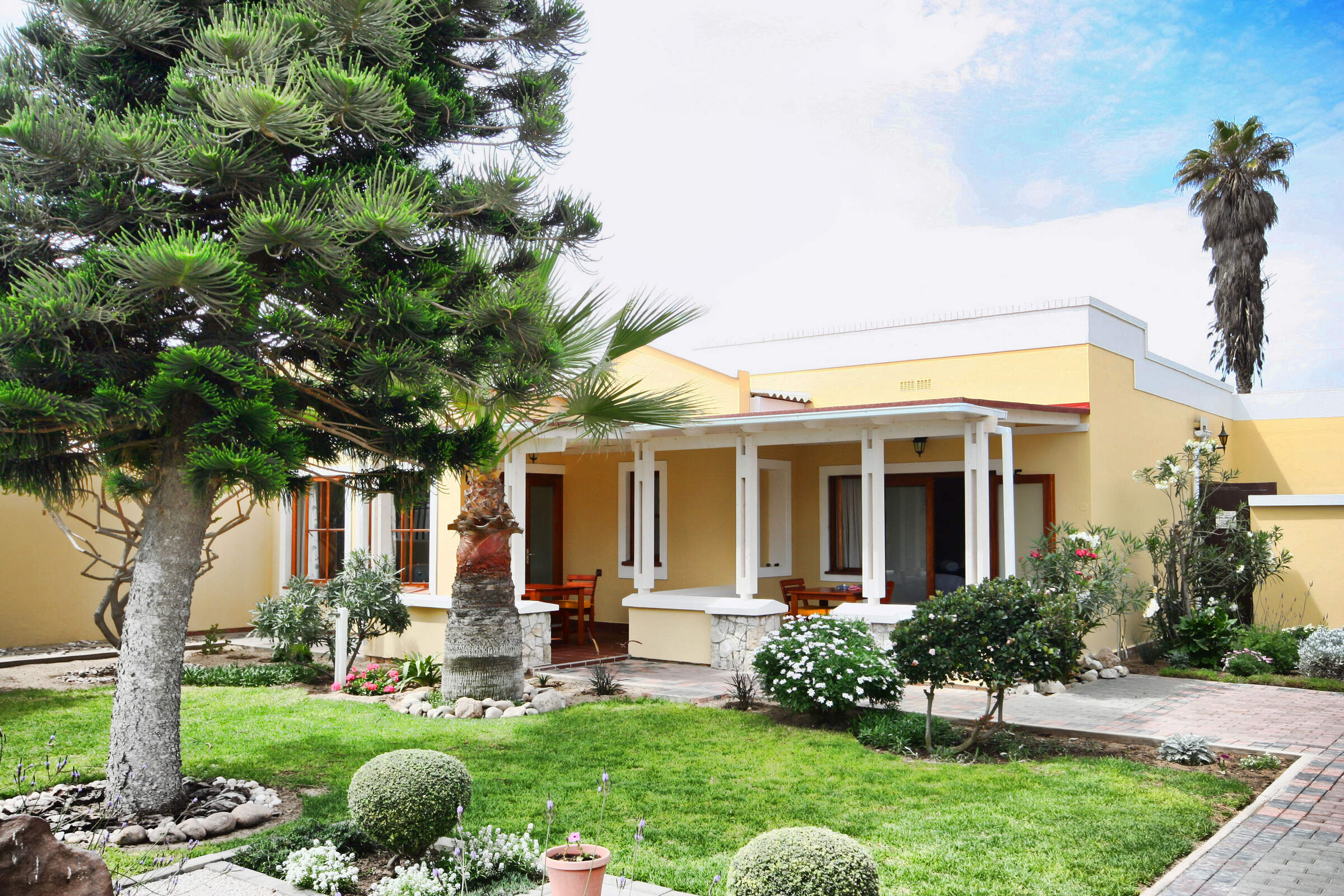 Cornerstone Guesthouse
"Cornerstone Guesthouse"
2 nights
Arrived 27 Sep 2013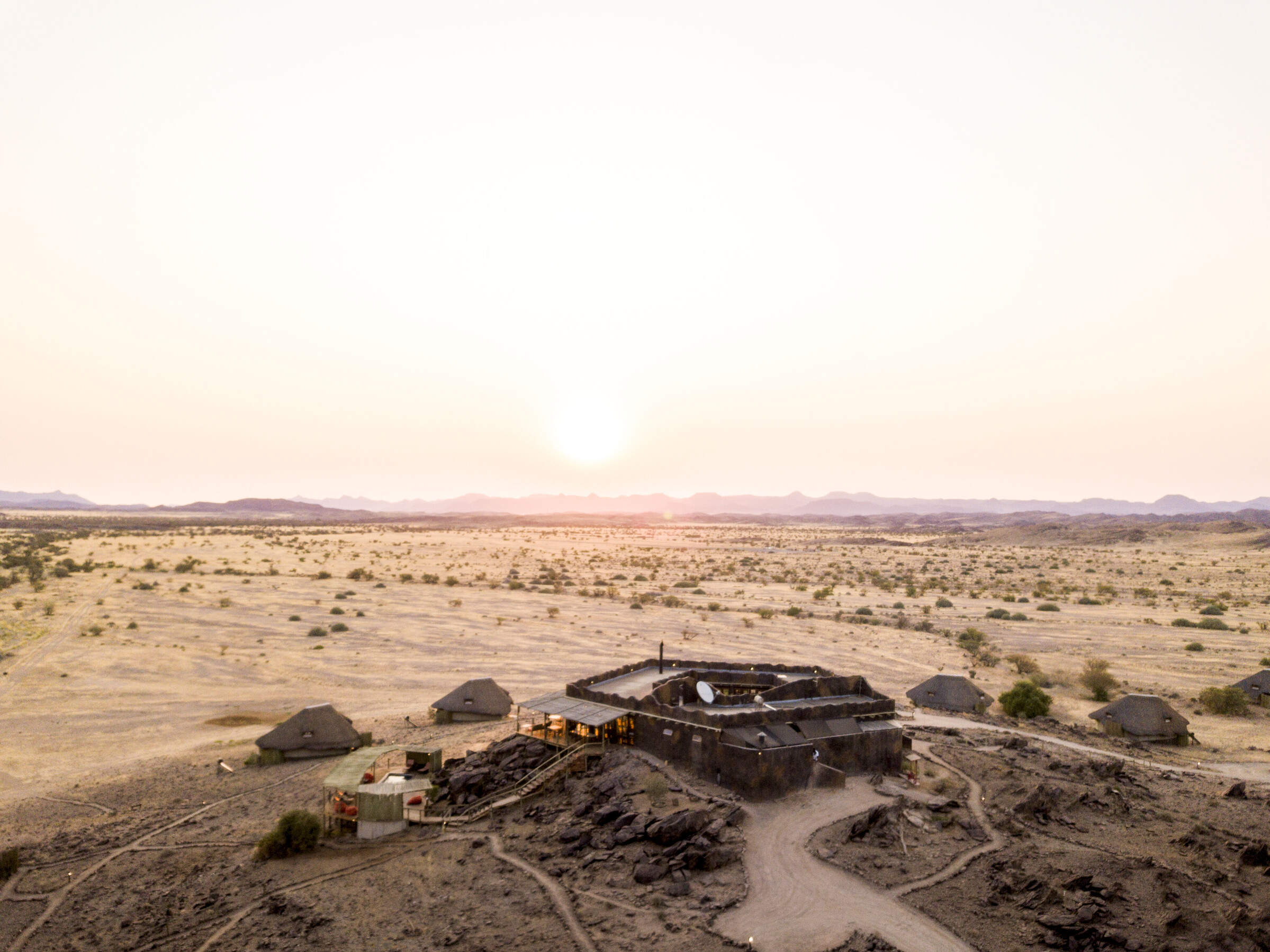 Doro Nawas
"Doro Nawas review"
3 nights
Arrived 29 Sep 2013
Feedback response
---
Doro Nawas requested that their sincere apologies be passed on to these guests for the unsettling disturbance they heard during their stay. The staff at Doro Nawas all come from the remote surrounding communities where traditional beliefs remain strong. The camp manager explained that it was believed a mischievous spirit known as a Tokoloshe had taken up residence at Doro Nawas, and a traditional healer had been invited to banish it. The disturbance these guests heard was the healer praying and chanting as he evicted the spirit.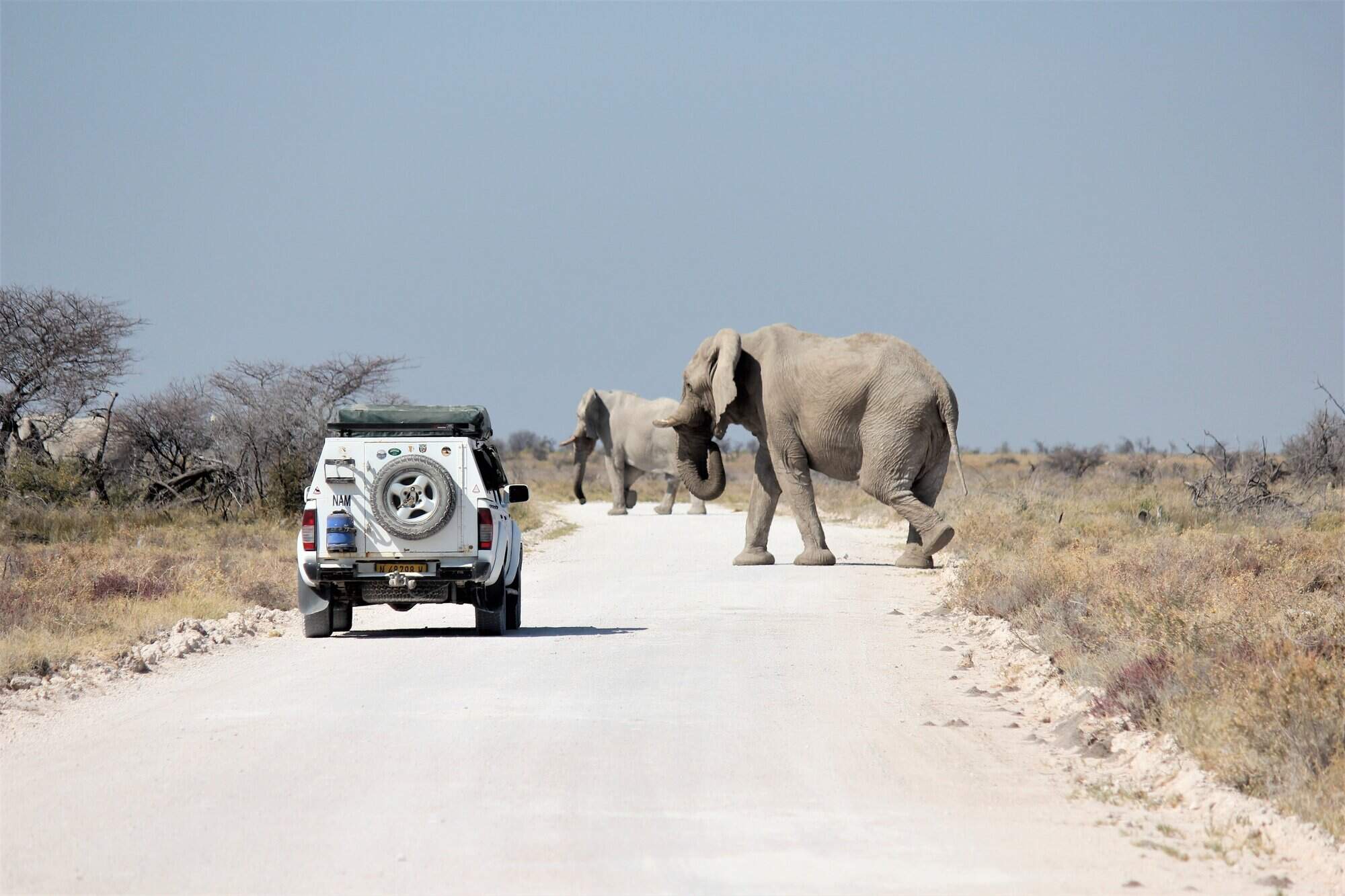 Okaukuejo Camp
"Okaukuego Rest Camp review bush chalet"
2 nights
Arrived 2 Oct 2013

Mushara Bush Camp
"Mushara bush camp"
2 nights
Arrived 4 Oct 2013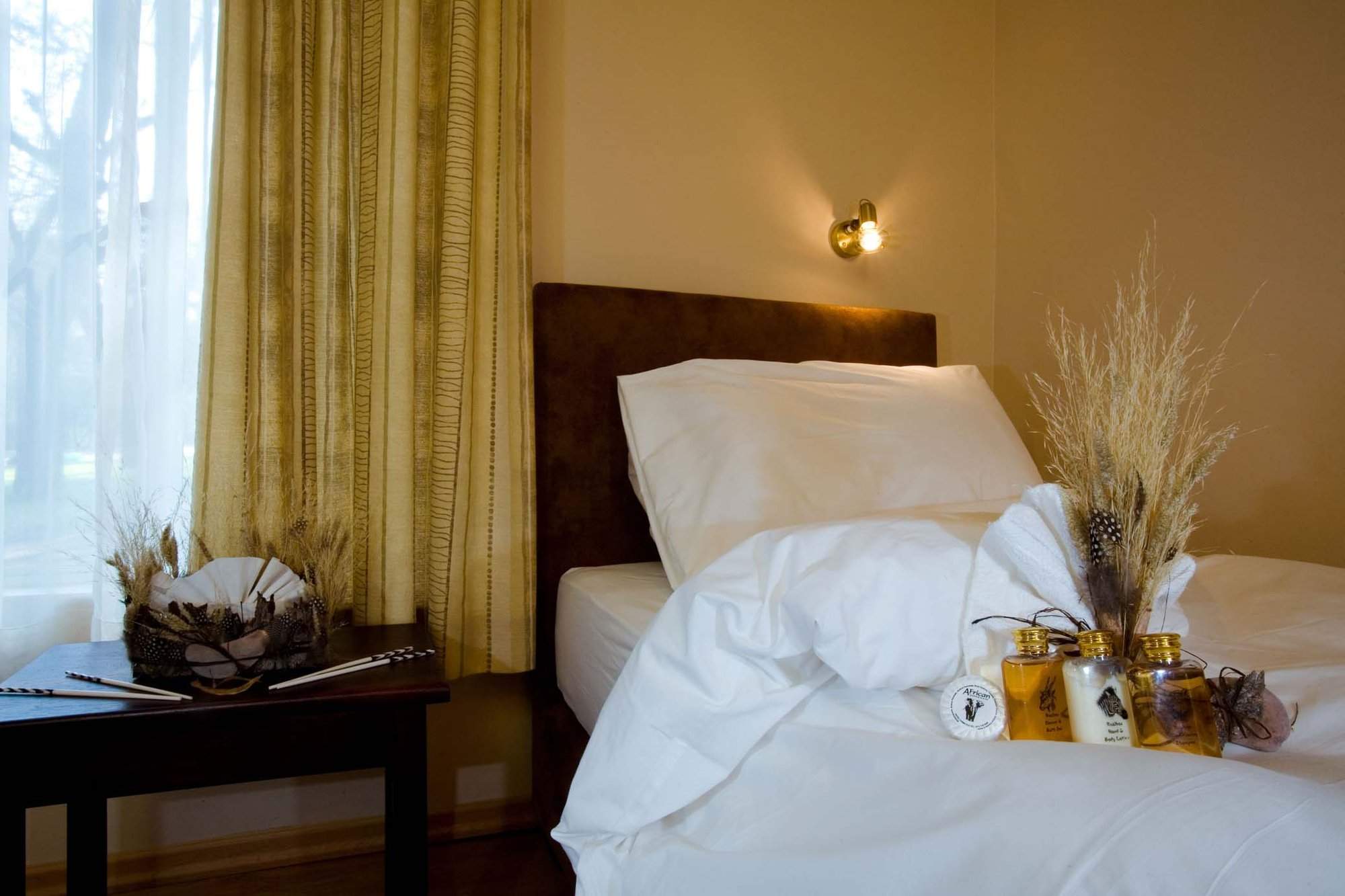 Waterberg Camp
"Waterberg camp review"
2 nights
Arrived 6 Oct 2013

Okonjima Villa
"Okonjima Villa"
2 nights
Arrived 8 Oct 2013

Galton House
"Galton House"
1 night
Arrived 10 Oct 2013