Travel reviews by Mr & Mrs Lion from Maine
A travel agency for the independent traveler
Namibia and 2 other countries between 15 Feb 2008 and 16 Mar 2008
"Our trip was extraordinary. Before the trip, friends asked us why we weren't content to visit zoos or somewhere like Animal Kingdom. Now I know it's worth the effort to visit Africa: the animals behave more normally in their wild native habitats than they do in captivity.

There were almost no glitches; it was difficult to come up with the extremely minor faults I've mentioned in the previous pages--I was trying not to be glib. [Ed: click onthe links below to access those 'previous pages']

We will return to Africa.

Here's an odd thing: everyone told us to visit Namibia for the scenery, not the wildlife-viewing. But we saw more wildlife in Etosha the 4 days we were there than we did the 8 days we spent in Botswana. The 2WD may have slowed us down enough to notice the animals; also we weren't rushing around trying to find lions, and were content to see whatever appeared.

For us, the more remote the better: I found myself being annoyed at Chitabe when I heard planes or helicopters.

We had thought someone was going to drive us from Muchenje in Botswana all the way to the Livingstone Airport. We were not looking forward to waiting in line for the ferry to cross the Zambezi. But as you know, there were a number of agents involved in getting us from the one place to the other. The transition progressed remarkably smoothly, and we enjoyed seeing a little of the everyday Africa one doesn't observe at safari camps.

That being said, the agent at Kazangula, Zambia was very kiind but he didn't seem to know that everyone has to pay a visa fee now. He behaved in a rushed manner, without explaining his intentions to us. I was locked in the van with our luggage then the agent took my husband to the customs office. Unfortunately, I hadn't told my husband about making sure our passports were stamped with the appropriate number of days, so they were stamped 7 rather than 8. When we left Lusaka to fly to London, we were scolded about this.

We couldn't cash travelers' checks at Livingstone Airport; we didn't have enough time to try at Lusaka; and at Mfuwe, the clerk wanted $20 to exchange $50. We had no luck at Kapani either.

FYI, Mr. Grellman at Etango Game Ranch mentioned that Windhoek plans to expand the airport across the road, more or less adjacent to his ranch.

I'm rambling.

I don't know what additional information would be helpful. We're used to setting our own schedules when we travel, and for that reason, we enjoyed having our own car and doing what we pleased when in Etosha. For 2 active people, it's difficult to spend 6+ hours in a jeep each day; and of course, during siesta, one usually can't walk around on one's own other than from the tent, to the dining hall, to the vehicle, back to the dining hall..... I suspect a walking safari is in our future. Also, we'd like to have our own vehicle, or have our own guide who wouldn't be bored sitting watching baboons or elephants for an hour. You can arrange all of this, can't you?

We had never used a travel agency before--for one thing, one of us is detail-oriented and enjoys the researching and planning of trips. But with the complexity of this trip and my slow-as-molasses dial-up laptop, I decided to try an agency. Chris McIntyre's guide books had impressed us not only because of all the truly helpful information, but also because of the lack of platitudes. To make a long story short, Expert Africa's services have been superb. The following remarks are nitpicking and I don't know if they'll be helpful or not.

I mentioned under the "Flights" section about the Zambian Airways vouchers. The Taj clerk also seemed confused about the voucher: she thought I was staying alone and she asked me how I was planning to pay for my night.

There are a few discrepancies between Mr. McIntyre's guidebooks and the Expert Africa website. For example, the books might state that a camp is only open seasonally, but the web site states otherwise.

Perhaps when an agent is going to be out of the office for an extended period, she might notify her current clients to contact so-and-so during her absence if they have questions.

Your turn -- rate us as clients.

Thanks for everything!"
Arranged By Maruska AdyeRowe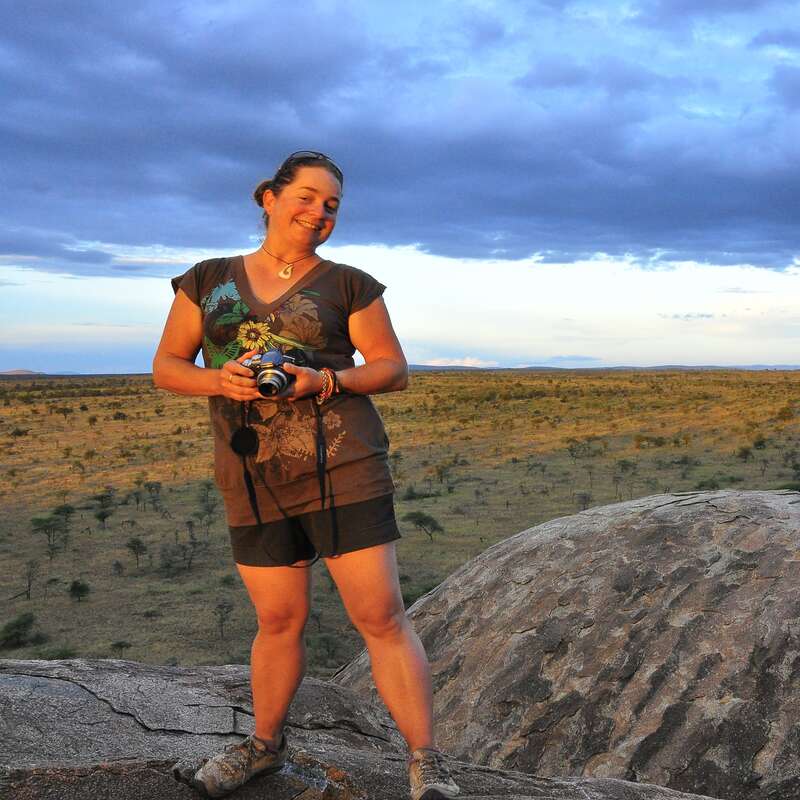 ---

Daan Viljoen Reserve
"Wildlife near Windhoek"
1 night
Arrived 16 Feb 2008
Lodge not featured by Expert Africa

Erongo Wilderness Lodge
"Walk on your own at Erongo Wilderness Lodge"
3 nights
Arrived 17 Feb 2008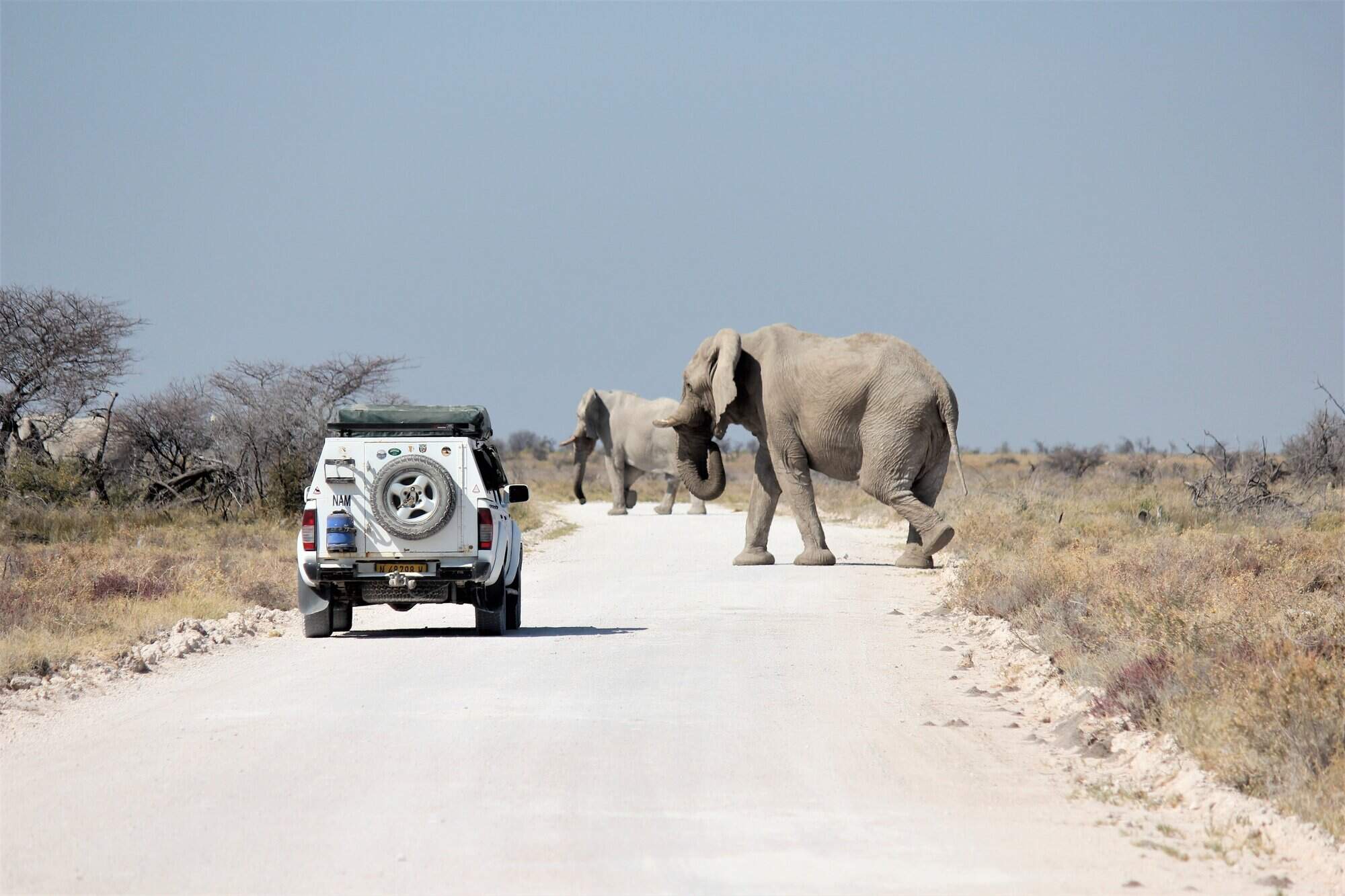 Okaukuejo Camp
"Luxury at Etosha"
2 nights
Arrived 20 Feb 2008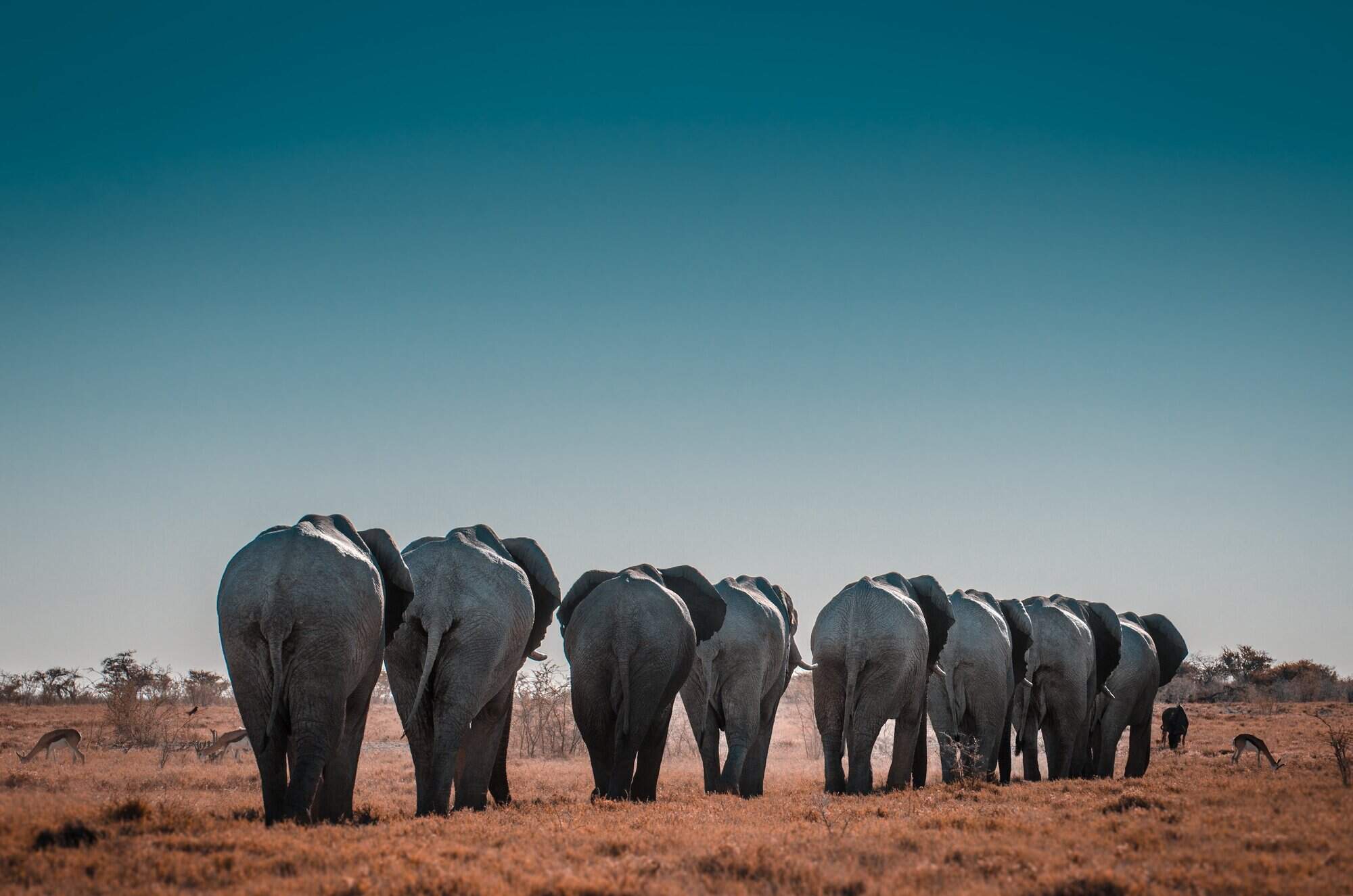 Halali Camp
"Halali Restcamp--more casual than Okaukuejo"
2 nights
Arrived 22 Feb 2008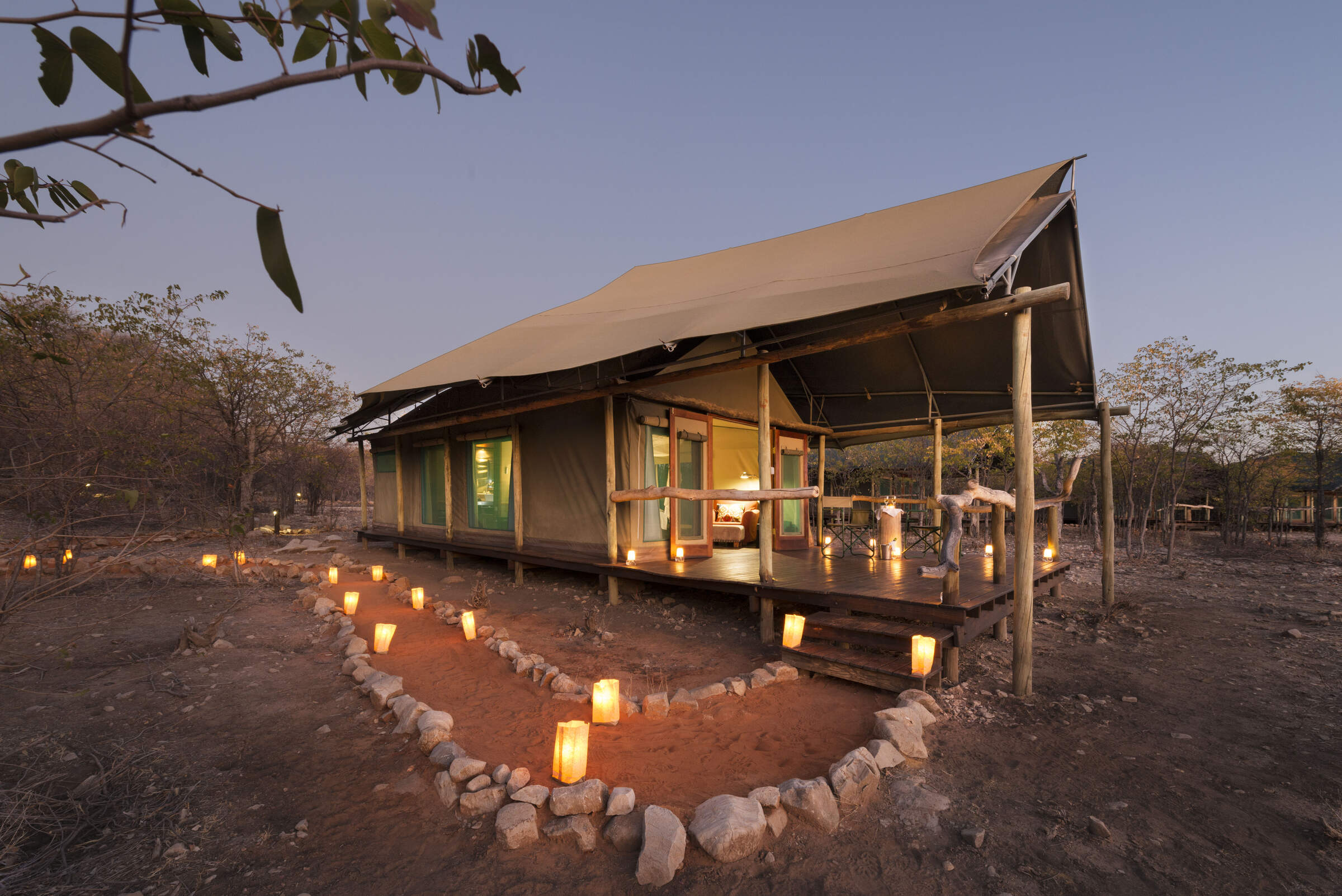 Ongava Tented Camp
"Contented at Ongava Tented"
2 nights
Arrived 24 Feb 2008

Etango Game Ranch
"Etango Game Ranch across from the airport"
1 night
Arrived 26 Feb 2008
Lodge not featured by Expert Africa

Lebala Camp
"Remoteness at its best"
3 nights
Arrived 27 Feb 2008

Chitabe Lediba
"Sunsets behind the palm trees"
4 nights
Arrived 1 Mar 2008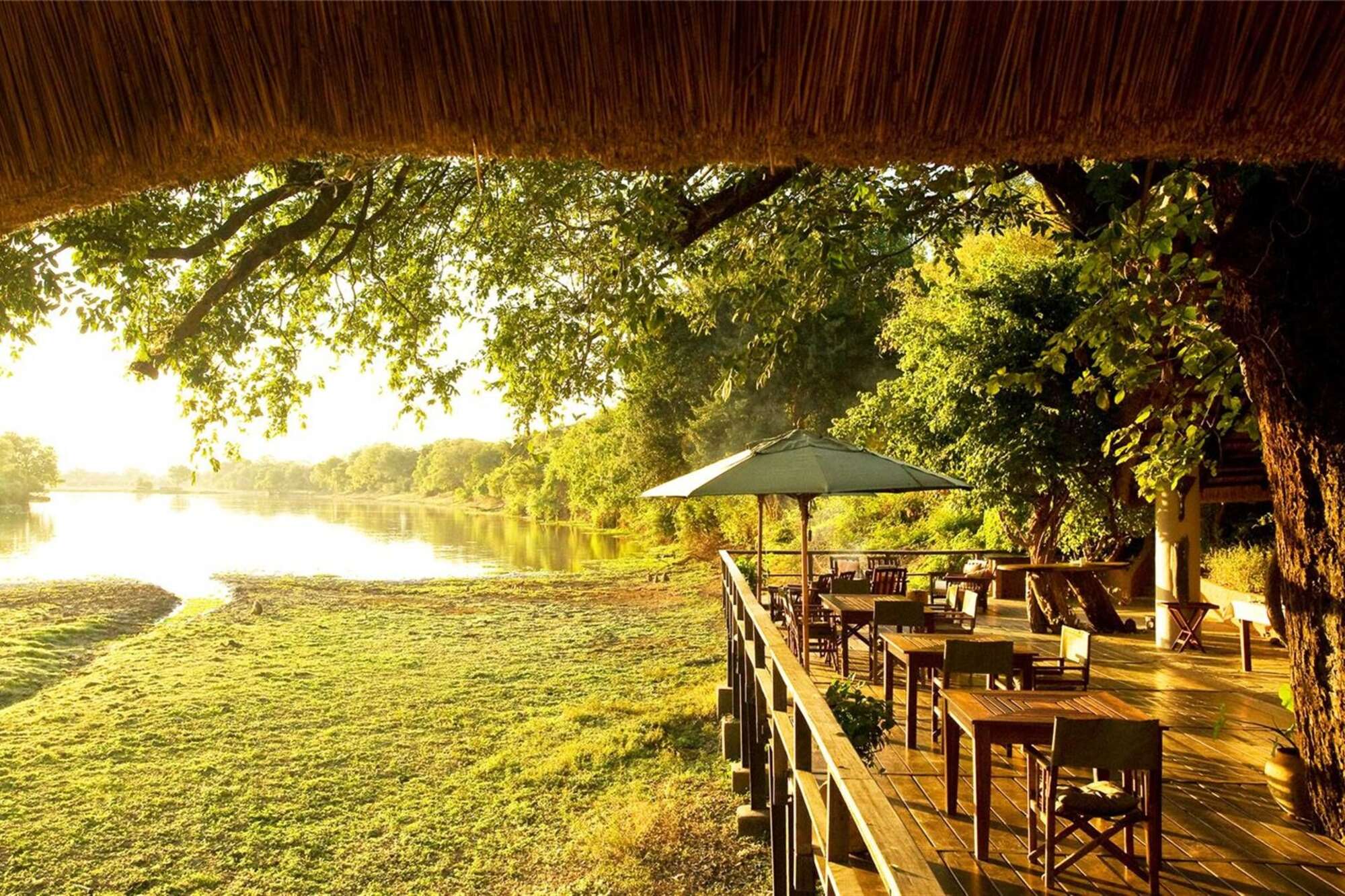 Kapani Lodge
"Enjoyed our stay at Kapani"
2 nights
Arrived 7 Mar 2008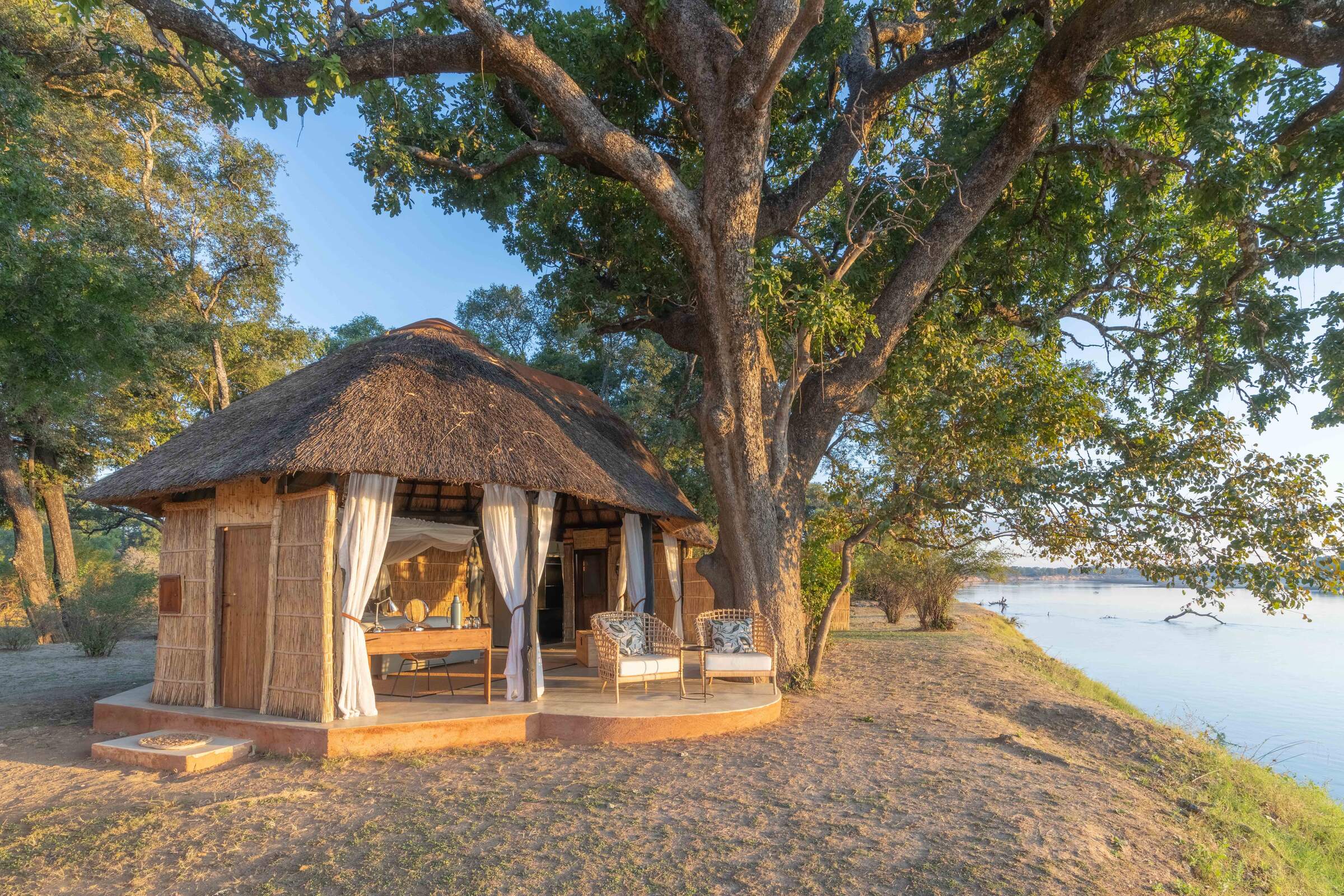 Mchenja Bushcamp
"Exciting time at Mchenja"
3 nights
Arrived 9 Mar 2008