Travel reviews by J Family from Washington
Great August 2017 family trip around Namibia
Namibia between 31 Jul 2017 and 14 Aug 2017
"The trip met our very high expectations and did so, impressively, for every member of the family. EA provided excellent guidance on trip planning and the lodge recommendations were all terrific. Car selection was just right for the family, though we were lucky to get and would recommend the 4x4 version of the XTrail.

The highlights were Etosha and Okonjima, along with the desert scenery in the south. Our reactions to Twyfelfontein were mixed: The rock carvings were great, but the hotel was so-so, and we all would have preferred an additional night at Erongo (vice one there and two in Twyfelfontein). One of us would have skipped it altogether in favor of a day in Swakop. Windhoek was a real disappointment -- not at all quaint and not an inviting place to walk around in -- though we all loved dinner at Joe's Beer House.

EA also gave excellent advice on dividing our Etosha stay between the central and eastern ends. Two nights in each was just right. Driving and navigating went fine. A couple of recommendations: the Main Street Cafe in Omaruru is a great place to stop for lunch. And the Neurias Winery served us a superb lunch (and gave a great tour) on our way from Bullsport to Kulala.

Suggestions to help us improve our trips or our service:

The map EA provided was the best of the 3 we had in terms of accuracy. But the route someone at EA highlighted for our drive was not always the best route. We suggest that EA encourage travelers to check with each lodge about the best route for their onward travel to take advantage of local knowledge about road conditions. That said, we were advised by the Kulala lodge to skip the shortcut indicated on our map (on a D road) and drive all the way to Swakop to pick up a paved road on our long drive to Omaruru, but the drive was brutal because the road conditions most of the way to Walvis Bay were the worst we encountered, and we barely made it to Erongo by sunset (even though we ate lunch in the car). It may be useful to tell travelers that whether a road is designated a C or a D isn't really material -- its all about how recently it was graded.

We also appreciated the steps EA took to address a booking mishap. The upgrade at Mushara was lovely and Kulala was almost certainly a better option than the govt. lodge we had initially favored. Many thanks Tom and we look forward to traveling with EA again on a future trip."
Arranged By Tom Morris

---

River Crossing
"River Crossing review"
1 night
Arrived 31 Jul 2017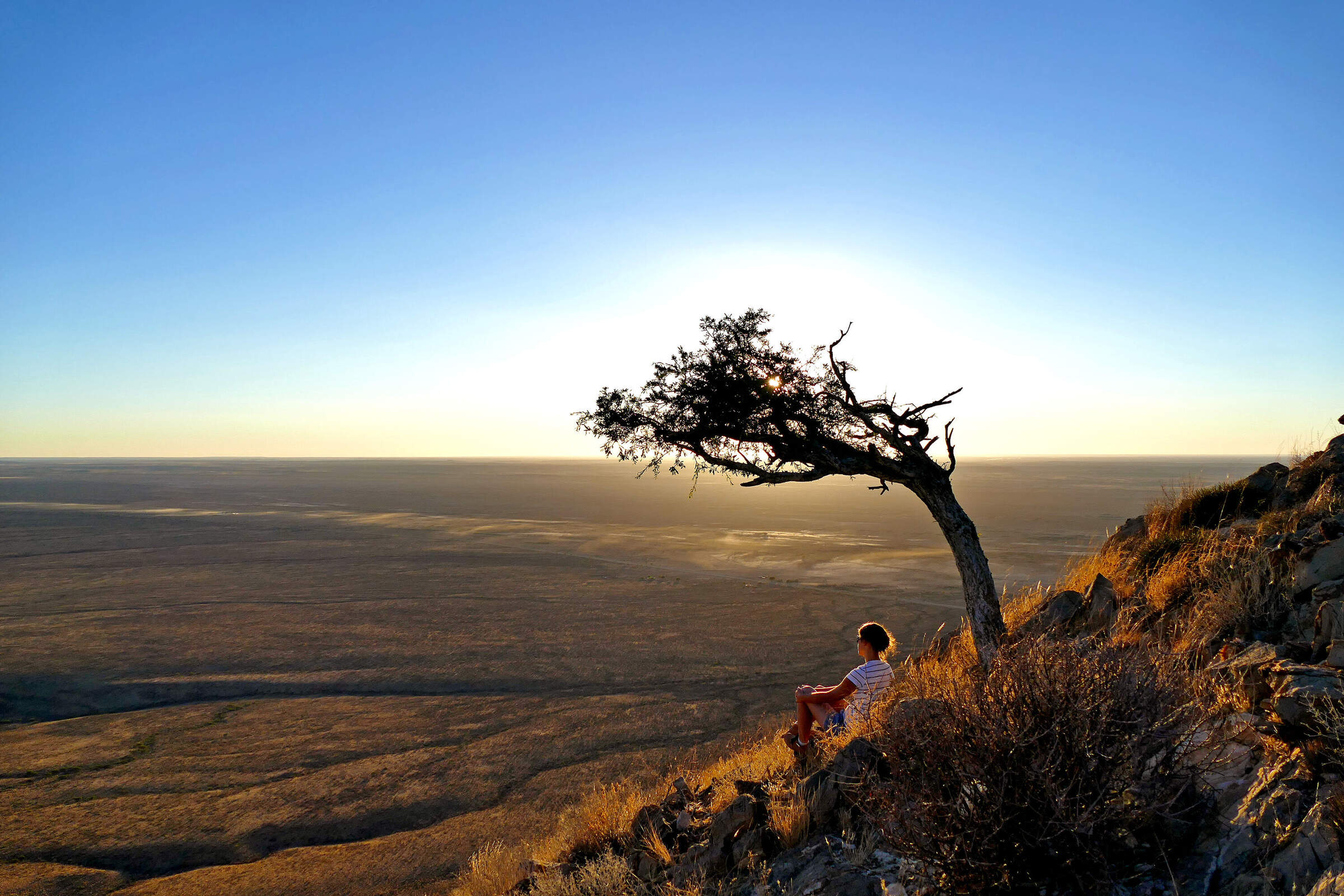 BullsPort Lodge and Farm
"Bullsport Guest Farm review"
2 nights
Arrived 1 Aug 2017

Kulala Desert Lodge
"Kulala Desert Lodge review"
2 nights
Arrived 3 Aug 2017

Erongo Wilderness Lodge
"Erongo Wilderness Lodge review"
1 night
Arrived 5 Aug 2017

Twyfelfontein Country Lodge
"Twyfelfontein Country Lodge review"
2 nights
Arrived 6 Aug 2017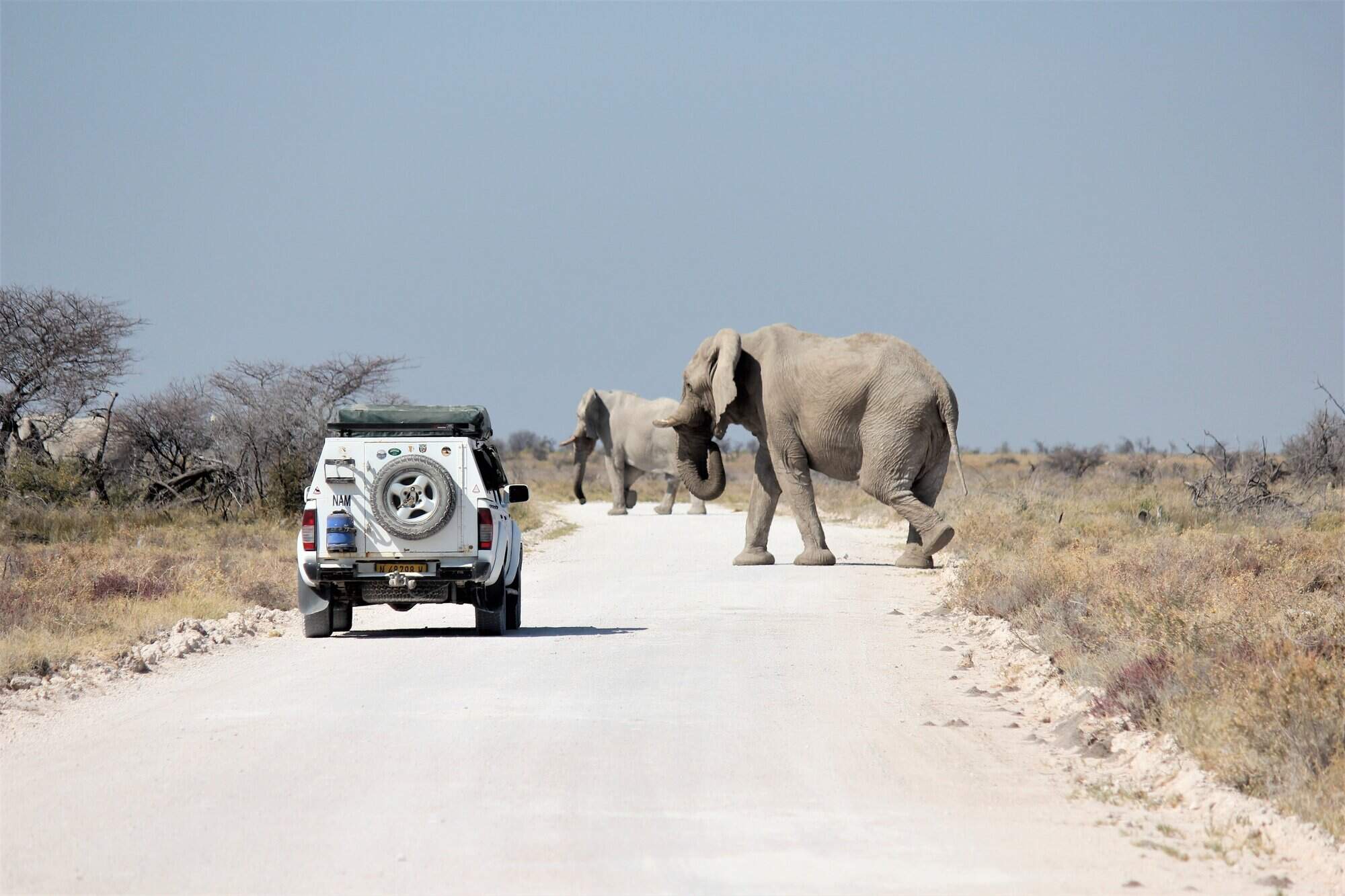 Okaukuejo Camp
"Okaukuejo Camp review"
2 nights
Arrived 8 Aug 2017

Mushara Lodge
"Mushara Lodge review"
2 nights
Arrived 10 Aug 2017

Okonjima Plains Camp
"Okonjima Plains Camp review"
2 nights
Arrived 12 Aug 2017