Where to see Elephant in Zimbabwe
By far the biggest of the so-called Big Five – indeed, the largest land animal on the planet – the elephant shapes the very landscape it inhabits and is a defining presence on any safari.
---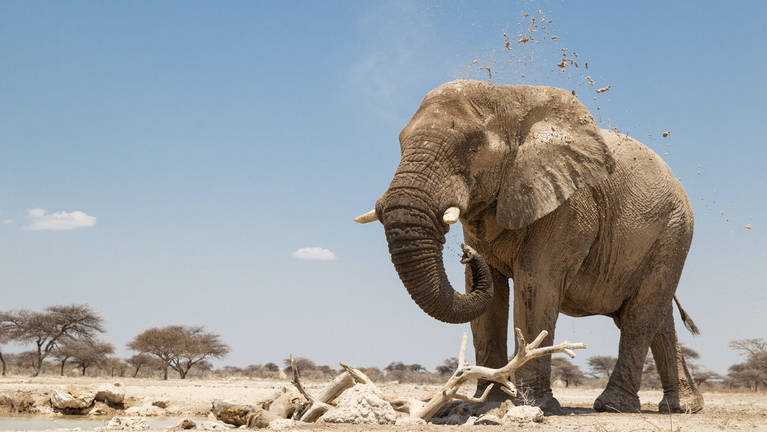 Quick facts about Elephant
| | | | |
| --- | --- | --- | --- |
| Scientific name: | Loxodonta africana | Habitat: | Woodland and savanna |
| IUCN status: | Vulnerable | Adult weight: | 2,500–6,500kg |
The elephant familiar to most safari-goers is, technically speaking, the African bush elephant, a distinct species from the smaller African forest elephant (L. cyclotis). This enormous animal is extraordinary in every respect: its tusks, enlarged front teeth, serve for feeding and fighting; its trunk, an elongated nose, can tear down a branch or pick up a bean; and its huge ears are cooling vanes that circulate the body's blood supply.

Matriarchal herds of females and young centre on a dominant female; mature males form smaller bachelor herds. Elephants communicate over huge distances using infrasound, and co-operate in finding food and water.

They are the engineers of the landscape, creating waterholes and opening up savannahs, although confined populations can be destructive.
---
±40–60,000
Muscles in trunk
22 months
Gestation period
The top camps for seeing elephant in Zimbabwe
Based on 210 reports by our travellers since May 2018, visitors at these camps in Zimbabwe have the best chances of sighting elephant.
---
Where to see elephants in Africa
African bush elephants occur in 37 countries, with today's largest populations found in Tanzania, Botswana and Zimbabwe. Visit waterholes during the dry season to see the most action.
---
Top tips for viewing elephants
The more you watch elephants, the more enthralling they become, whether it's an individual quietly feeding or a boisterous herd interacting at a waterhole.

Especially impressive gatherings occur in Chobe and Moremi (Botswana) and Hwange (Zimbabwe). Other excellent locations include Amboseli and Samburu (Kenya), Tarangire, Ruaha and Serengeti (Tanzania), Etosha (Namibia), and the Luangwa and Zambezi valleys (Zambia).

Elephants habituated to vehicles generally allow a close approach. However, always be alert to signs of agitation, such as a raised trunk or flapping ears. Cows with young should always be allowed plenty of space. Watching elephants from a boat offers a different perspective – as does a guided walk in elephant country, where observing their tracks, droppings and feeding signs can be as exciting as finding the animals themselves.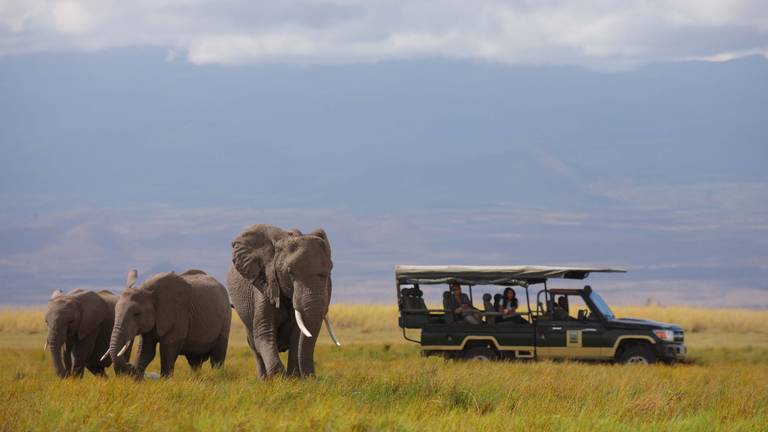 Our best Zimbabwe holidays for elephant sightings
Based on our travellers' reports, these ideas for Zimbabwe safaris are likely to give the best elephant sightings
---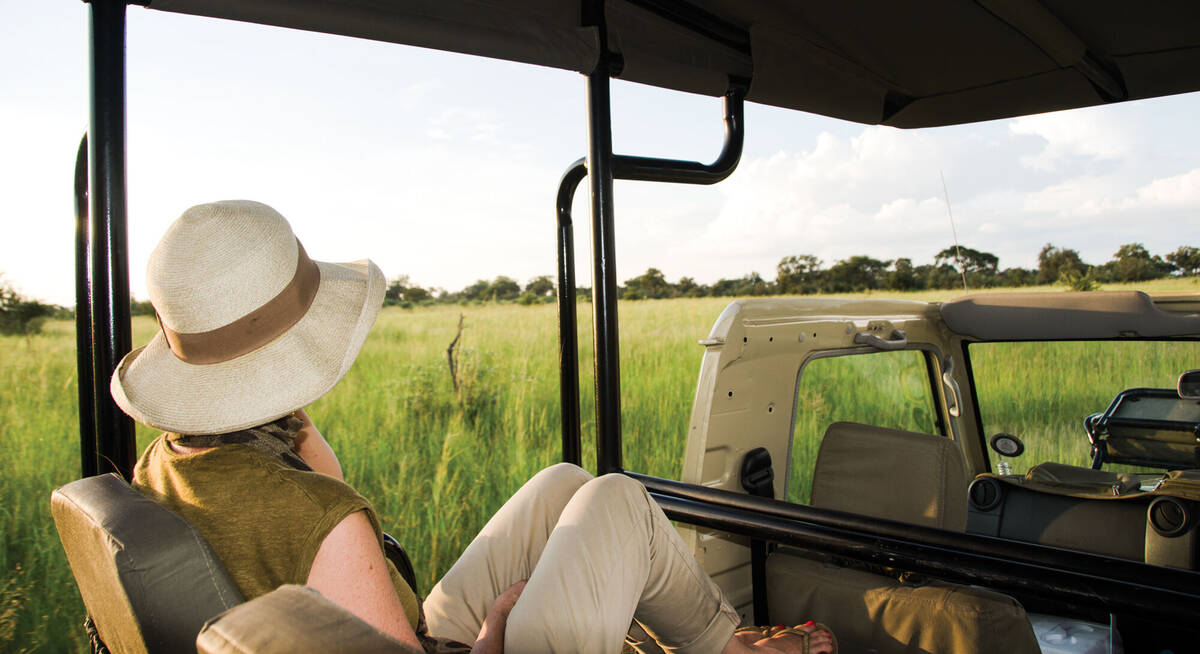 Rock Hare Self-drive Safari
20 days • 12 locations
WINDHOEK AIRPORT TO VICTORIA FALLS AIRPORT
An in-depth look at Namibia from the Namib Desert to the Caprivi, with additional stops in Botswana and Victoria Falls. This three-week adventure includes an unrivalled mix of environments and is great value.
US$5,140 - US$6,880 per person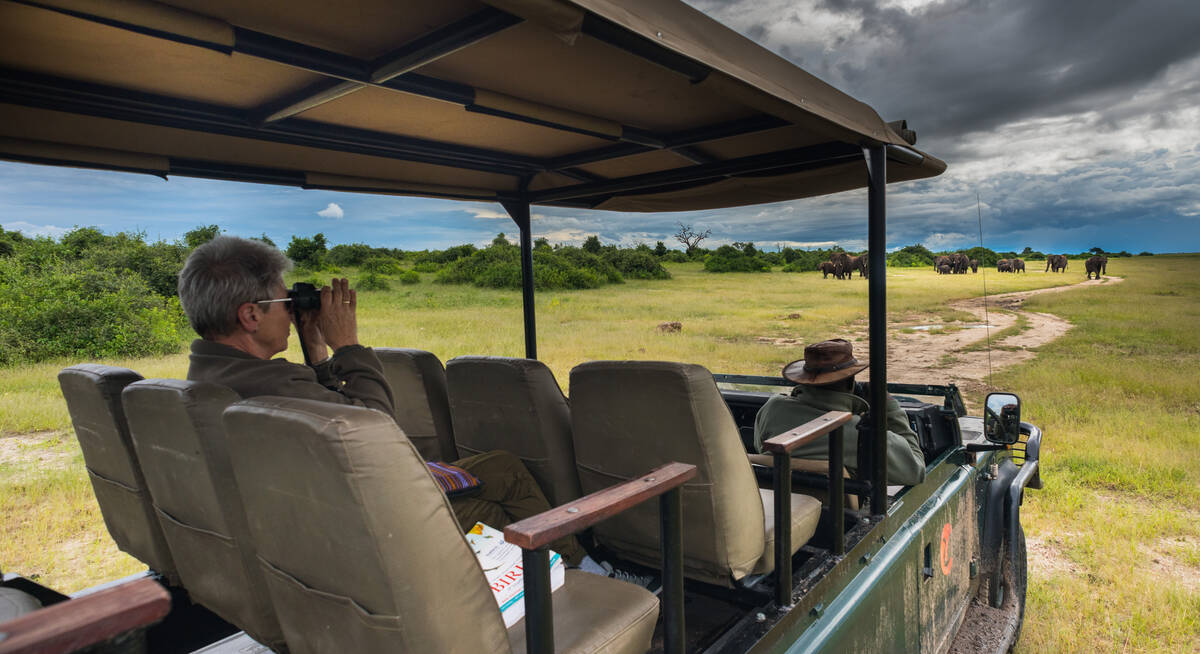 Pygmy Mouse Self-drive Safari
18 days • 10 locations
WINDHOEK AIRPORT TO VICTORIA FALLS AIRPORT
A truly epic southern African self-drive safari adventure from Namibia's mountains and deserts, along the lush Caprivi Strip to Botswana and Victoria Falls in Zimbabwe, staying at luxury lodges throughout.
US$5,050 - US$7,380 per person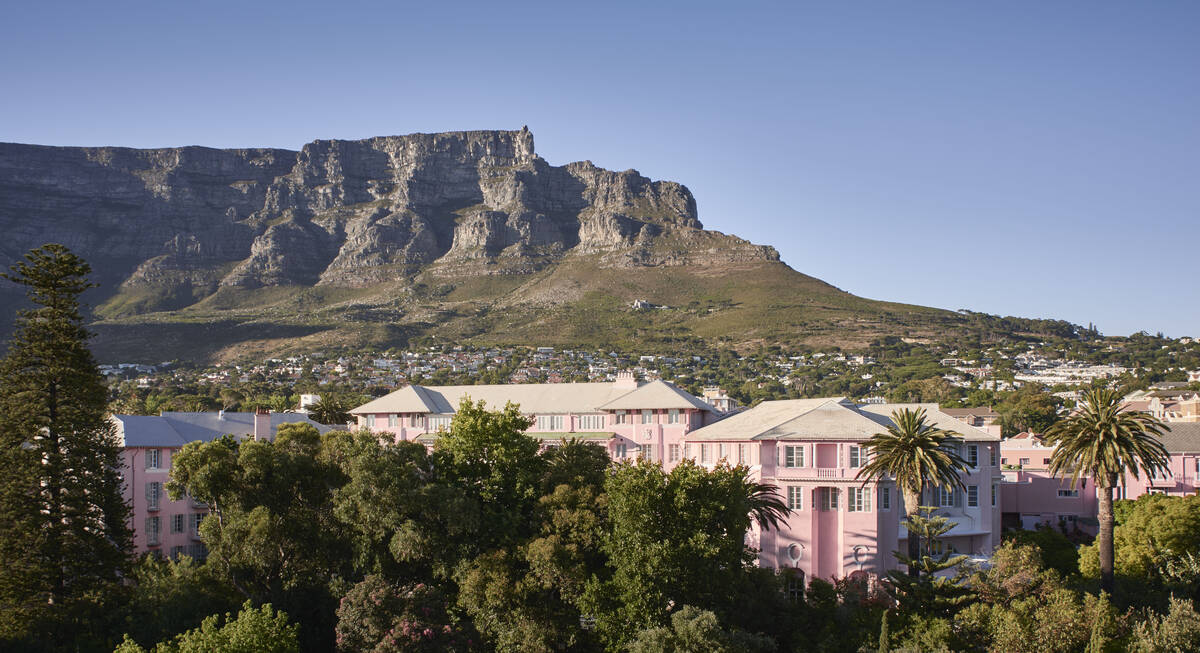 The Highlights of Africa
17 days • 7 locations
CAPE TOWN AIRPORT TO KIGALI AIRPORT
An epic adventure taking in some of Africa's most incredible sights and wildlife experiences, from Cape Town to the Okavango Delta, Victoria Falls, the Maasai Mara and an encounter with mountain gorillas.
US$13,310 - US$17,330 per person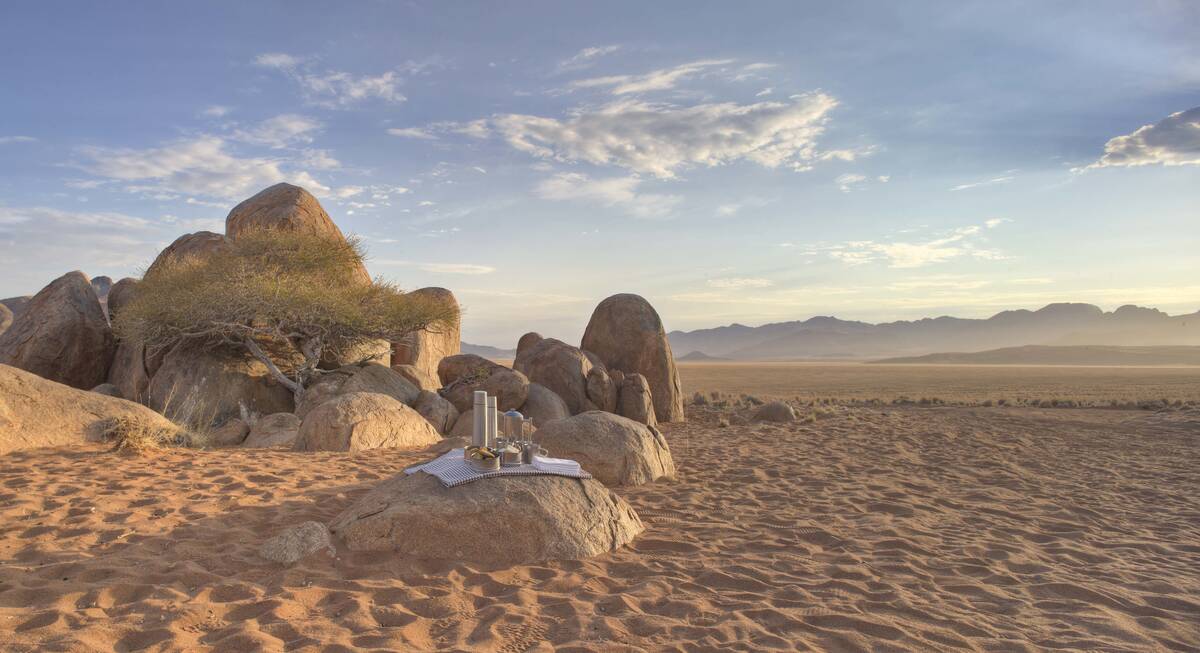 Black-footed Cat Safari
14 days • 6 locations
WINDHOEK AIRPORT TO VICTORIA FALLS AIRPORT
Three of southern Africa's iconic destinations combined into a fascinating trip. Explore the Namib, the world's oldest desert; safari in the Okavango Delta; and gaze in wonder at Zimbabwe's Victoria Falls.
US$13,610 - US$26,100 per person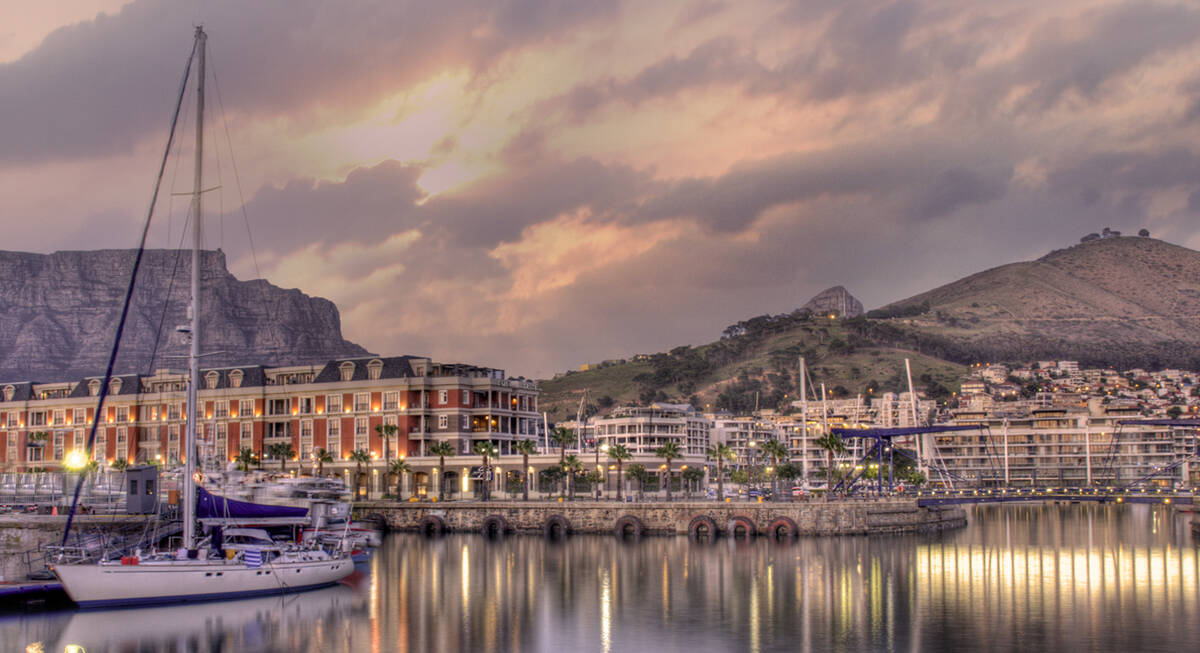 Leopard Safari
13 days • 4 locations
VICTORIA FALLS AIRPORT TO CAPE TOWN AIRPORT
Victoria Falls, Botswana and Cape Town – a classic southern African itinerary combining luxury, wilderness, safari and culture. We can't think of a better way to spend two weeks.
US$8,680 - US$12,570 per person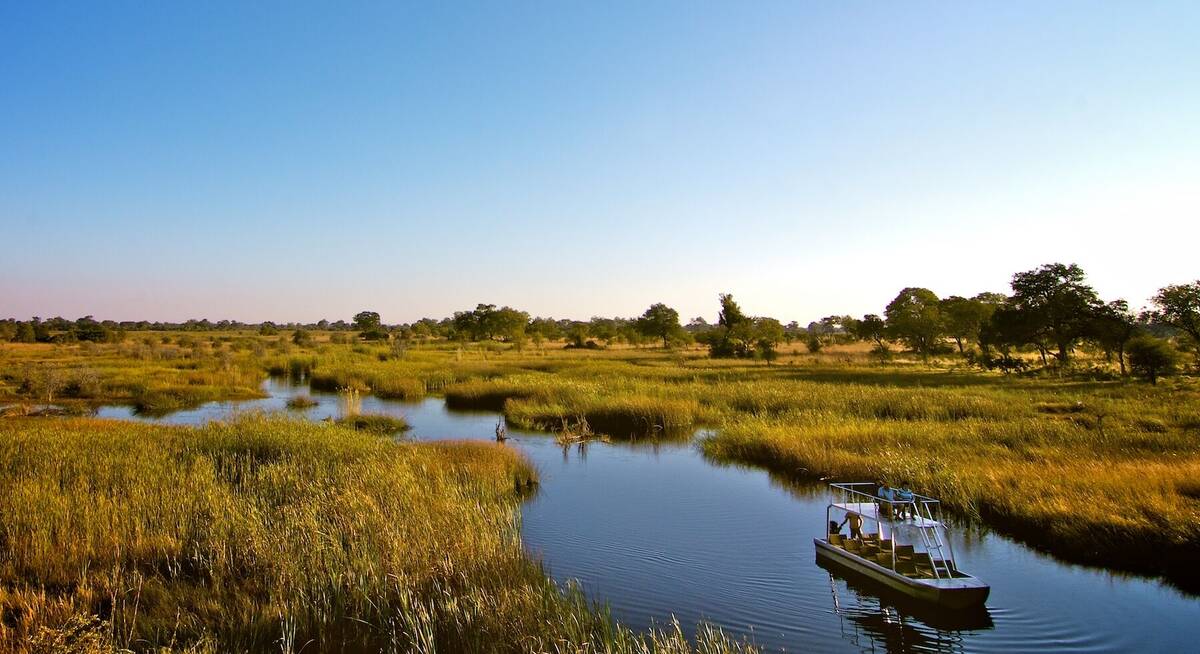 Sable Self-drive Safari
12 days • 7 locations
WINDHOEK AIRPORT TO VICTORIA FALLS AIRPORT
A great-value southern African self-drive adventure from Namibia along the Caprivi Strip to Botswana and Zimbabwe, combining other-worldly landscapes, unforgettable wildlife spectacles and rarely visited places, and ending at Victoria Falls.
US$3,110 - US$6,100 per person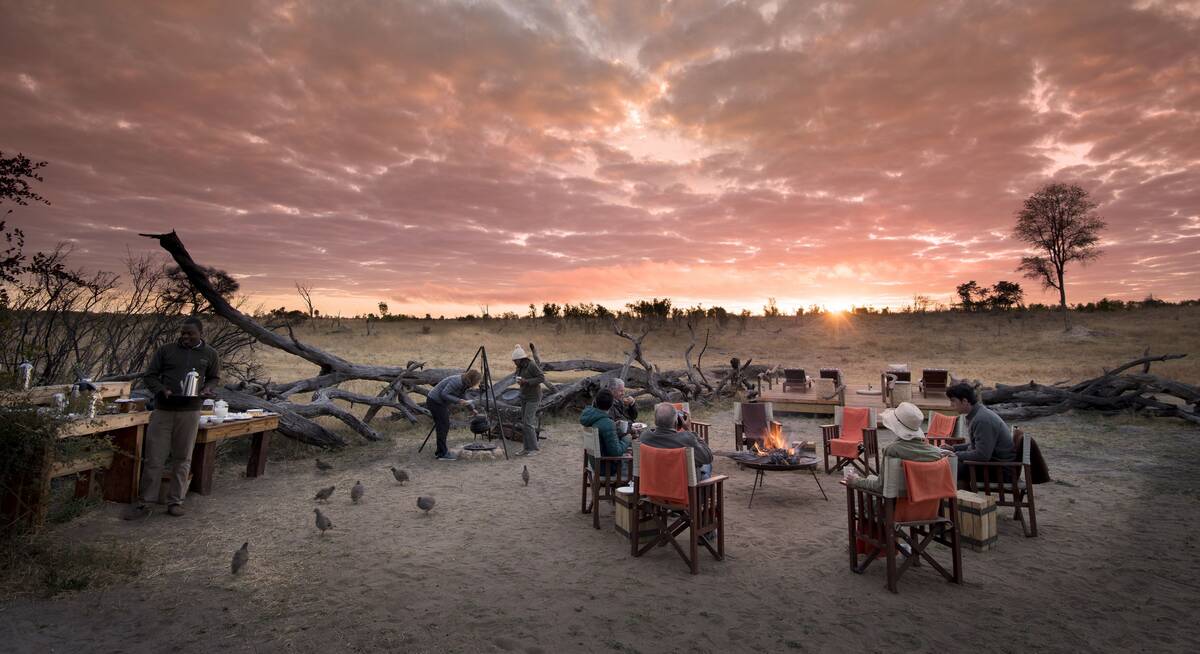 Great Egret Safari
12 days • 4 locations
MAUN AIRPORT TO VICTORIA FALLS AIRPORT
A wonderfully varied adventure to Botswana and Zimbabwe combining three fantastic safari areas, a luxury river cruise and the mighty Victoria Falls.
US$8,000 - US$13,760 per person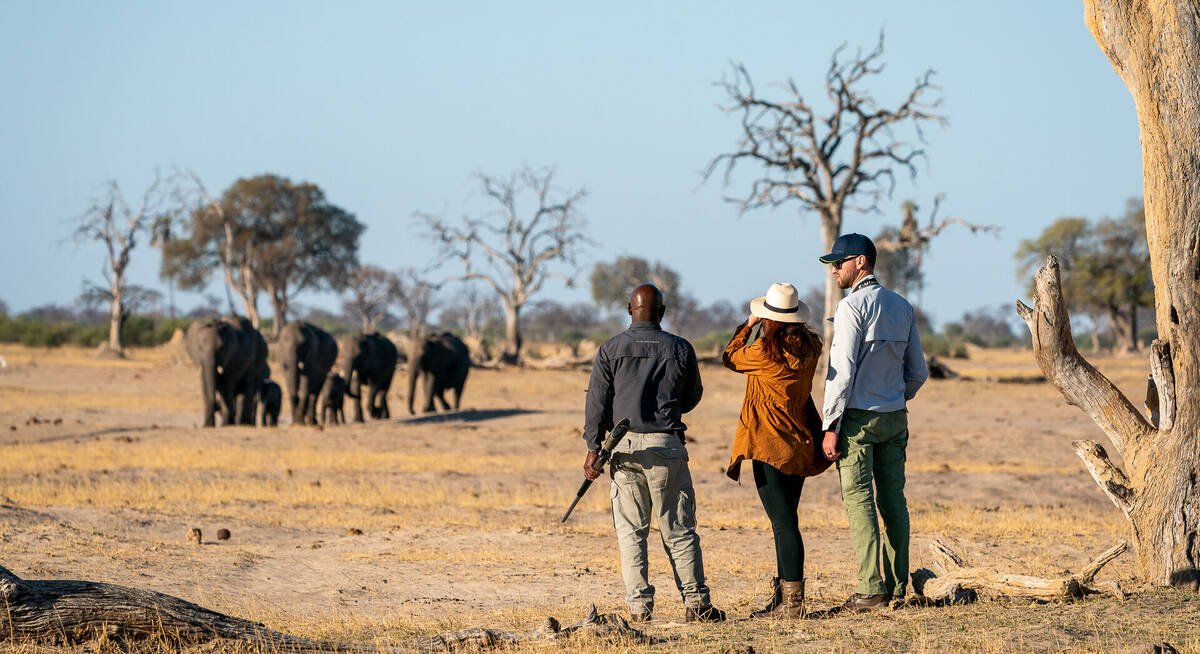 Nyala Safari
10 days • 3 locations
VICTORIA FALLS AIRPORT TO VICTORIA FALLS AIRPORT
A superb luxury safari in iconic Hwange and Mana Pools national parks, staying in a pair of the finest safari camps in Zimbabwe, with a grand finale at Victoria Falls
US$9,400 - US$13,680 per person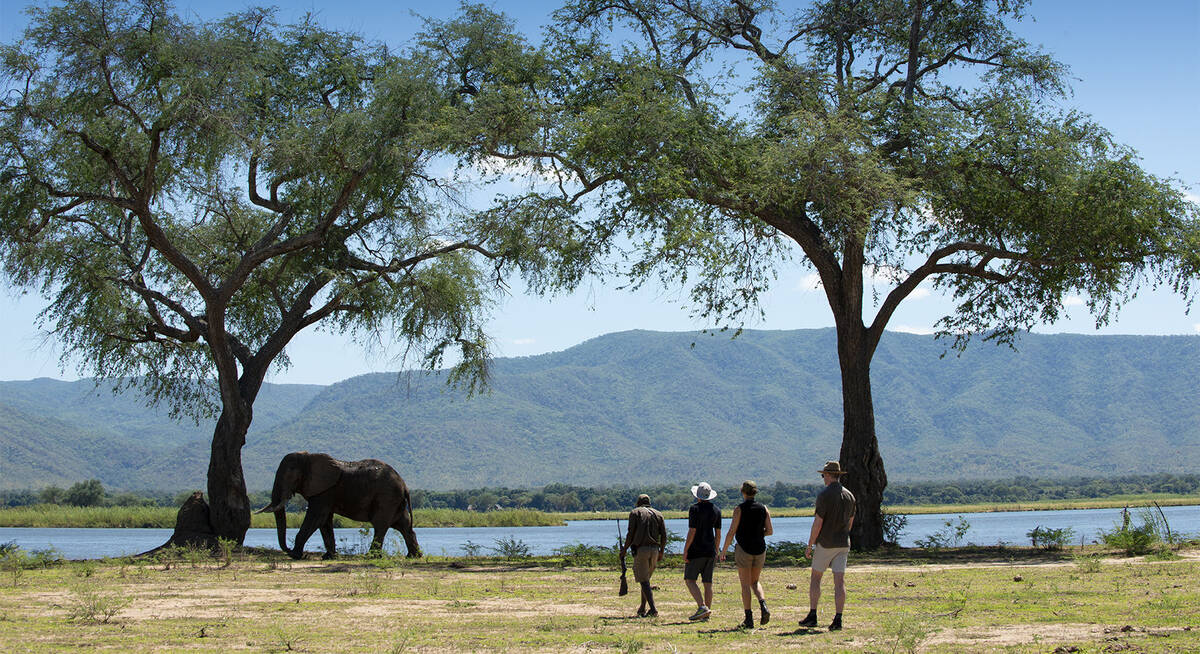 Grysbok Safari
9 days • 3 locations
VICTORIA FALLS AIRPORT TO HARARE AIRPORT
Discover three of Zimbabwe's iconic destinations in style, flying between Hwange, Mana Pools and Lake Kariba on this varied safari adventure staying at authentic yet luxurious camps.
US$7,130 - US$11,420 per person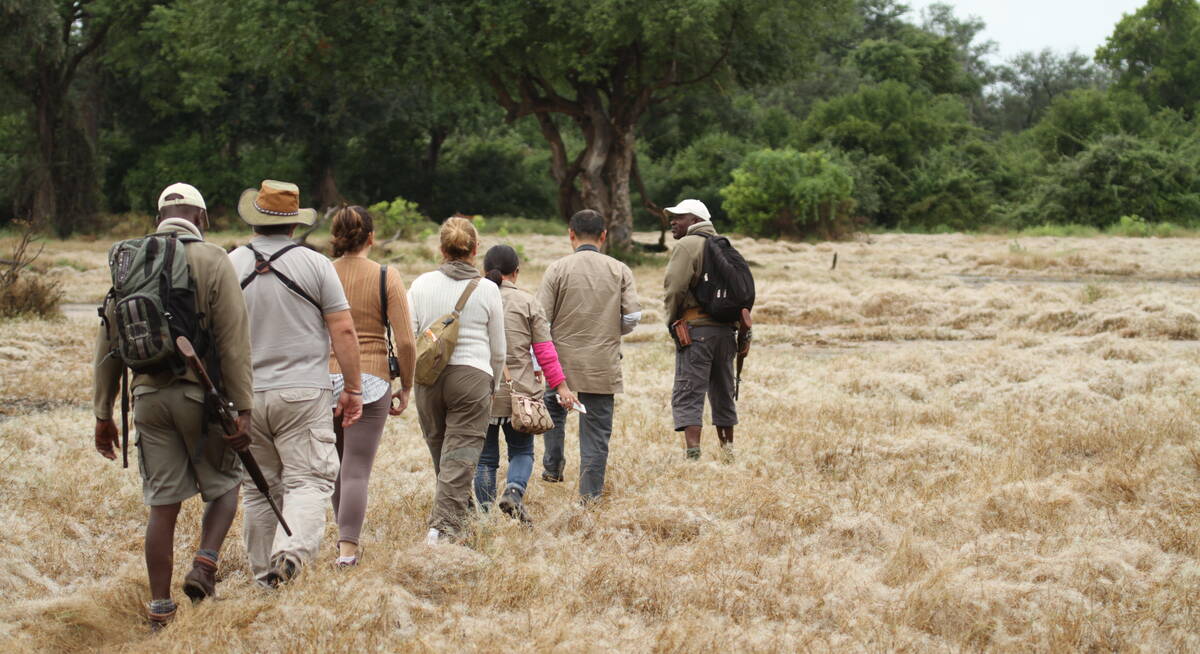 Buffalo Safari
9 days • 3 locations
HARARE AIRPORT TO VICTORIA FALLS AIRPORT
Combining Zimbabwe's Mana Pools and Hwange national parks with stays at intimate six-tent safari camps offering excellent walking, canoeing and game drives. Superb wildlife viewing and a real wilderness-focused experience.
US$5,870 - US$8,520 per person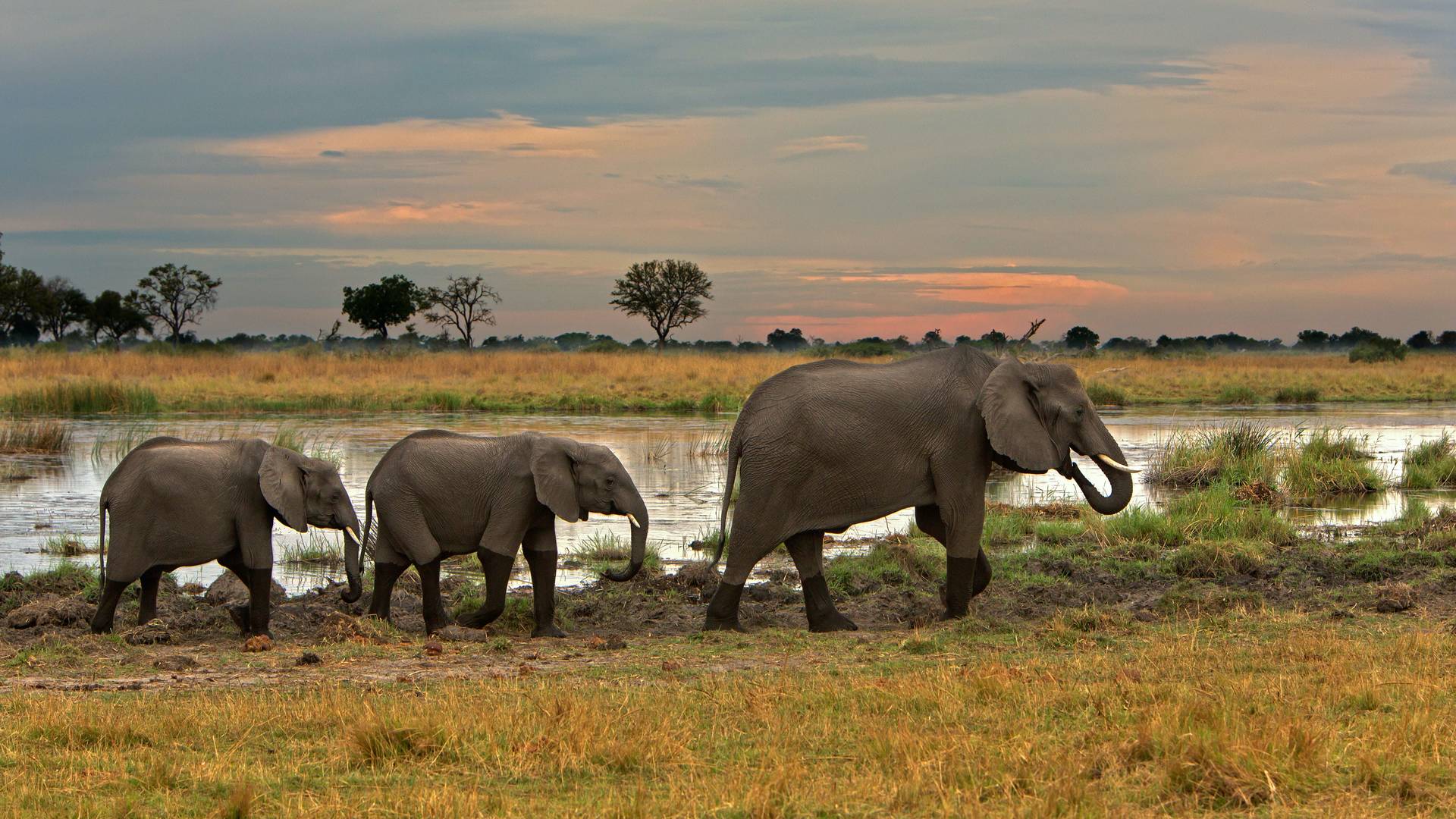 More information about elephant in our other destinations
Click here for detailed information about elephant in other countries, including the places for sighting elephant.
---