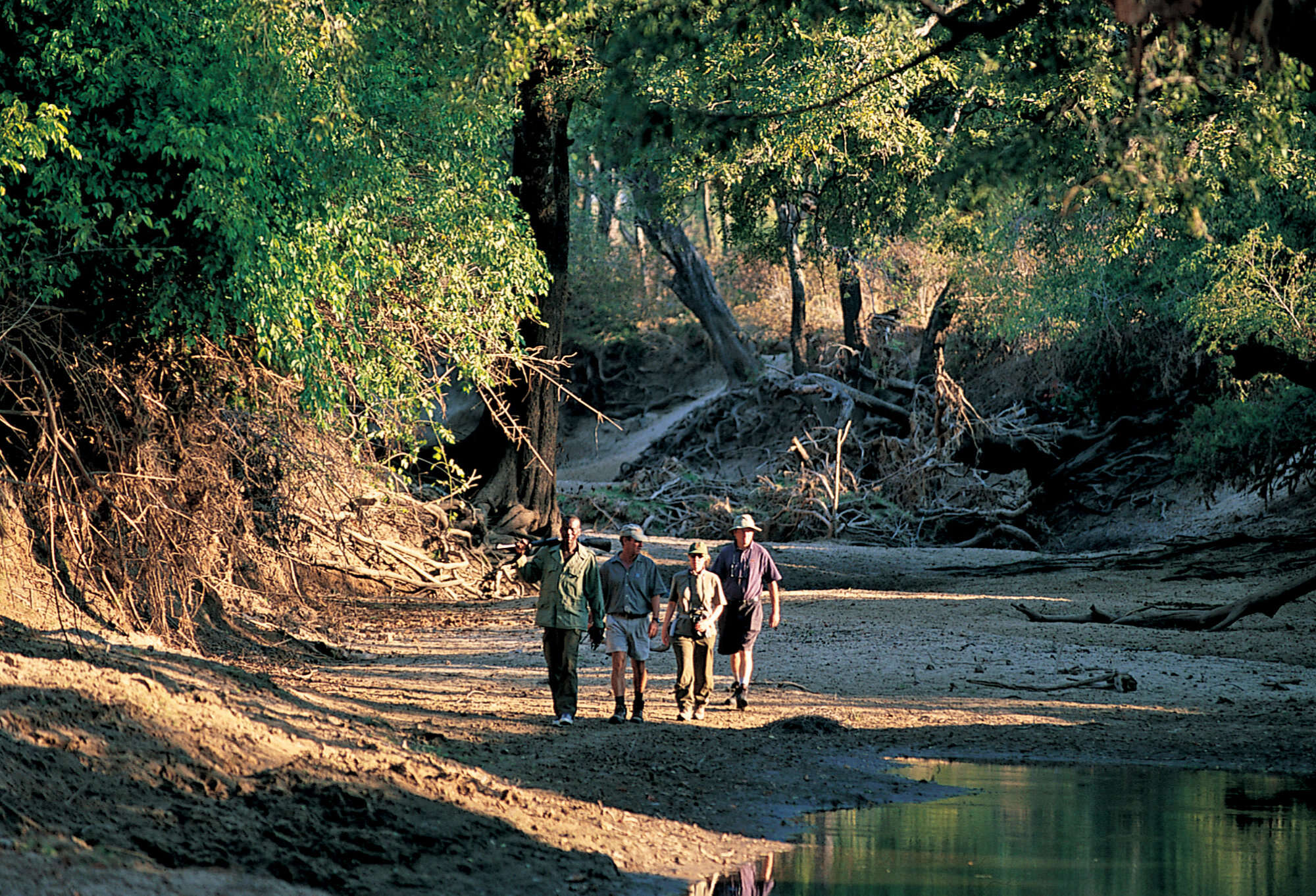 Perekani Trail: In full
This innovative trip completes a 10-night walking trail in Zambia's South Luangwa, using two small, high-quality owner-run operations; you'll walk between most of these camps and follow part of the route that David Livingstone took when he journeyed through the area. It's a great walking safari proceeding camp-to-camp through an area with first-class wildlife, seen with the help of some of the Luangwa Valley's top safari guides.
Include:
---
Days 1-2
---
Days 3-4
---
Days 5-6
---
Days 7-8
---
Days 9-10
---
Day 11
After an early breakfast you will be driven across the park for a couple of hours back to Mfuwe Airport, to catch your 60 minute flight back to Lusaka.
---
See Prices & details for the precise dates/prices for this trip - and all the fine print.