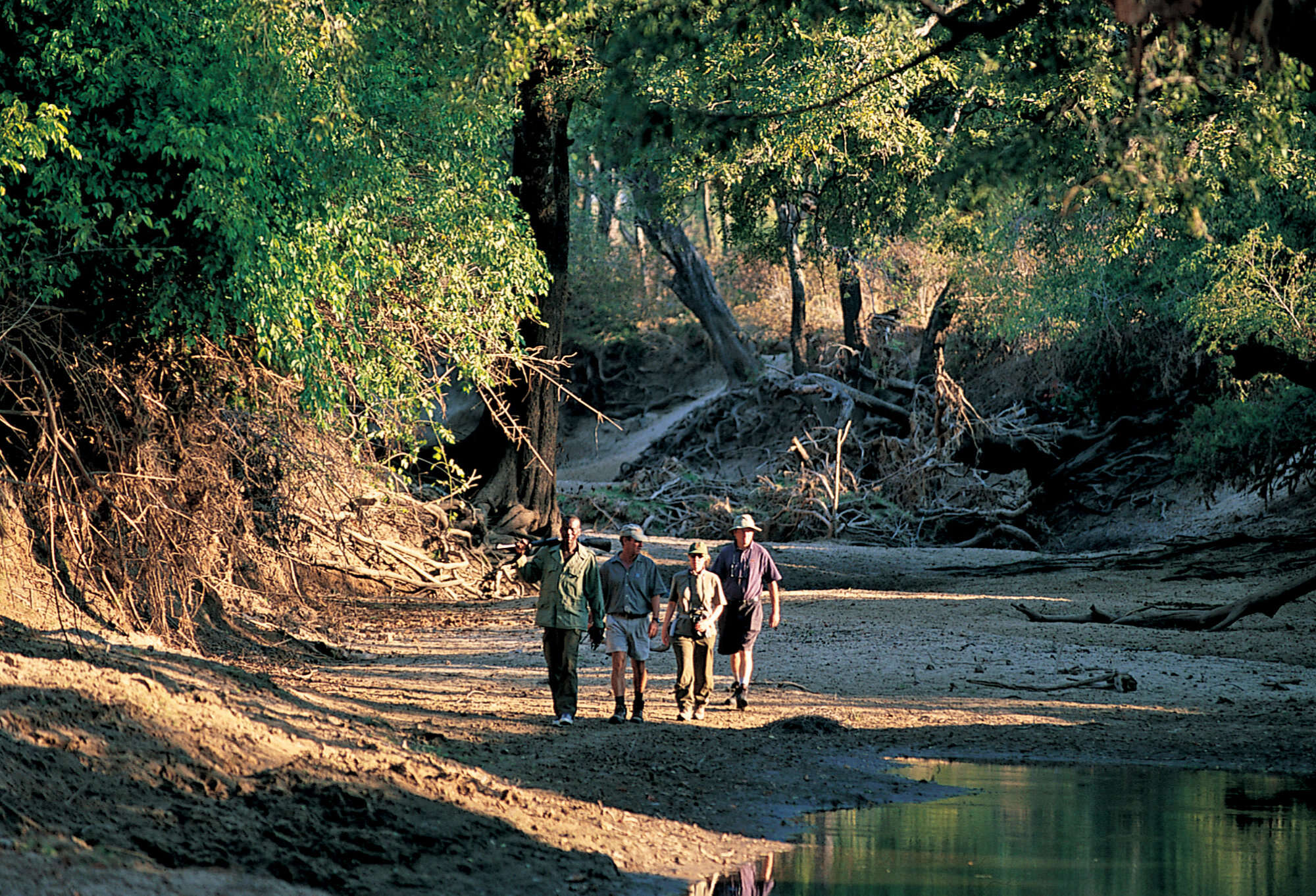 Perekani Trail: In full
This walking safari is designed for keen walkers who want to explore South Luangwa's rich flora and fauna largely on foot. It's camp-to-camp walking and there's something very liberating about moving through the park for days without a vehicle.

For this we've chosen five camps, from two small, top-notch owner-run operations. Most of these camps are constructed simply, from woven grass and poles. But this belies their high quality and you'll find many comfortable touches – from hot showers and flushing toilets to enveloping beds – which enables them to provide comfort after a day in the bush. Even the 'kitchens', comprising fire pits dug into the ground, consistently create a remarkable cuisine.

The top-class guides add expertise to your immersion in the wilderness. As well as being good company, their enthusiasm and insight into the local wildlife and vegetation add real depth to your experience.

Finally, the trail itself is sure to impress: part of this route was once taken by David Livingstone, who was also on foot, as he passed through this area of outstanding wildlife. The absence of roads and safari vehicles heightens the sense of being alone in nature, making this trip an exclusive and truly unforgettable safari.
Include:
---
Day 1
---
Day 2
---
Day 3
---
Day 4
---
Day 5
---
Day 6
---
Day 7
---
Day 8
---
Day 9
---
Day 10
---
See Prices & details for the precise dates/prices for this trip - and all the fine print.