Kizingo
Rooms
8 rooms
Children
Best for teenagers.
Open
July to April
On Lamu's extreme south-western tip, Kizingo (which means "point" in Swahili) is a simple beach lodge of palm matting and makuti thatch tiles on a large, 12-acre plot of sand dunes and scrub. Built in 2003 by the van Aardt family, and still owned and managed by them, it's a deliberately informal and low-key setup.
Continue reading our full report on Kizingo
Our view of Kizingo
We only had the chance to pay a short visit to Kizingo the last time we were in Lamu in December 2013, but the atmosphere is laid-back and welcoming and the guests we met there had thoroughly enjoyed their stay. We're looking forward to becoming better acquainted with the lodge as soon as possible.
Read the Owner's description of Kizingo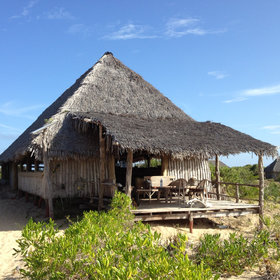 Everything at Kizingo is simple. Its appeal lies in the basic, get-away-from-it-all charm.