Ibo Island Lodge: Our full report
After 18 months of careful restoration work, three grand old mansions overlooking the ocean on Ibo Island ...
... were restored to make the very lovely Ibo Island Lodge. The Expert Africa team visited Ibo Island Lodge several times during its construction phase, and had high hopes even then and when we revisited Ibo to take a look at the final product and loved what we saw.

Stop Press In February 2019 the FCO begun advising against all but essential travel to the area of Mozambique within which Ibo Island Lodge is located. However, due to the remote location of Ibo Island and its distance from areas with problems, we are hoping that this will soon be overturned. The owners of Ibo are vehemently contesting this decision. Thus, sadly we are not selling this property at present, but we hope to be able to do so very soon. Please speak to Tracy, who heads up our Mozambique team, for the latest details if you interested in visiting this lodge.

Ibo is definitely a place where ancient and modern cultures mingle. The island has been nominated for World Heritage status and the lodge is situated on the prime Rua Bela Vista Street (beautiful view), which aptly describes the position overlooking the sea and the islands impressive mangrove forests.

The heart of Ibo Island Lodge is the Bela Vista mansion – one of the largest houses on this street. It has high ceilings, exposed meter thick coral walls and a wide central corridor allowing the sea breeze to flow through from the sea front to the gardens behind.

Verandas are typical of Ibo Island culture, and even the tiniest village dwelling has one! The lodge is no different, with verandas at the front and back – either facing the sea, or into the tropical gardens. Wide, with impressive pillars, ceiling fans, and squashy plantation style chairs they provide a great place to relax with a view and a gin and tonic. There's also a traditional silversmith workshop here, beside the veranda, where you can relax, interact and observe work.

Inside, the lodge's main areas are air-conditioned with ceiling fans, and the lounge has antiques, comfortable sofa's and books and magazines to read. A sea facing communal veranda in the 'Bela Vista' mansion has comfy seating and is great to watch the dhows and a large number of wading birds in front of the lodge.

Outside are lush gardens with a well kept lawn, mature trees and shade. Dotted around are little areas for sitting – there's a garden bar and additional restaurant with a daytime chill-out area for resting, taking tea or drinks. A swing bench hanging from a giant Marula tree is another great spot to enjoy a lazy afternoon. The main swimming pool is an infinity pool, decked and 14m long. It faces the sea, surrounded by wide umbrellas, pool loungers and mature palm trees.

At the back of the adjoined Niassa mansion and within a walled garden, are lush lawns and tropical gardens planted with frangipani and bougainvillea – and there is an additional, smaller pool with 4 pool loungers.

Arriving at Ibo Island Lodge, you are usually met by friendly managers, Rob and Glynn Mckenzie and Harris Mupedzi, and the rest of the Ibo team. Check in is usually done in the elegant air-conditioned lounge with antiques and comfortable couches. This is also a perfect place to read a book, take afternoon tea or watch the dhows sail out to sea. There is a formal dining room with a 16-seater banqueting table which can be used for private dinners. However everyone's favorite place is upstairs on the roof deck, where the bar and restaurant maximizes the amazing views and sunset over the bay.

Dinners are generally served on the roof restaurant at Ibo Island Lodge. There are not usually any 'communal' dinners, unless requested. Afterwards, it's lovely to relax under the stars on the roof deck.

The 'Niassa mansion' used to be the head quarters of the Niassa Company in the colonial era. It has now been rehabilitated to accommodate 8 of the lodge's 9 rooms. (There will be further 5 more rooms planned to follow, now that the restoration of the third mansion is complete.)

Each room has been elegantly, yet simply furnished. Locally crafted king-size 4-poster beds or twin beds are the feature of the rooms and decorated with rich silk throws and cushions from India. (Historically there have always been strong trading links between Ibo and India) All rooms have air-conditioning and ceiling fans, and each room is different based on the lay out of the original architecture. Bathrooms are spacious with separate toilets, twin basins and wide marble showers with many offering a sea view from your shower. (Read more about the bedrooms at Ibo Island...)

Ibo Island's activities offer a totally different take on the beach and island escape in the Quirimbas Archipelago. Ibo Island provides a fantastic beach and marine destination combined with a truly unique African cultural experience. There are 32 islands in the Quirimbas Archipelago, but there is only one Ibo Island!

An interesting way to begin your stay is with the guided "Ibo of old" experience walk. Harris and Cosmos, the lodge's professional guides, will help you explore the ruins and beautiful colonial architecture that house the island's history and legends. Ibo was the Portuguese's main settlement in northern Mozambique and played a strategic role in the Indian Ocean trading routes over 400 years ago. Today it is still a place where time has stood still and is full of mystique and intrigue.

Ibo's hidden jewel is a sand spit beach accessed 20 minutes by boat from the lodge. For those in search of a pristine and private beach: this is it! Every day this beautiful beach is revealed at low tide and swept clean again by the high tide allowing you to put your own foot prints on the sand. The team are flexible, and you can enjoy breakfast or lunch cooked out on the beach underneath a Bedouin-style tent. It's great for sunbathing or taking a leisurely stroll to its furthest point, or you can snorkel directly off into the clear blue water. It is not unusual to see pods of dolphins on the way from Ibo to the beach.

There is also a small tidal beach directly in front of the lodge, which provides a swimming option at high tide – but this isn't a very private beach, so most guests prefer to use the free boat transfer to the sandbank, which is lovely.

In early 2014 Ibo Island Lodge also opened its own PADI registered dive centre, where certified divers can experience local dive sites including some interesting wrecks. It is also possible to do courses here if you have never dived before.

Perhaps one of the major draw cards of Ibo Island is the chance to interact with the people of Ibo and really understand the local culture. Ibo Island Lodge is not a private island resort. This is one place where you can combine beach and culture and really experience a true slice of Africa.
The "Ibo of today" walk is a guided stroll through the islands villages, to experience life on Ibo Island today, as lived by the Kimwani people. A local guide will accompany you, and it's a personal, really friendly experience. Ibo is a fully functional little town, and you will get a chance to absorb it all. If you are lucky enough to be on the island on a Friday or Saturday night, then an optional highlight is a visit to the local disco!

Other activities from Ibo Island Lodge include guided sea-canoe trips into the cool mangrove forest and winding canals, where you can explore a fascinating eco-system and an abundant bird life.

Like all Quirimbas Archipelago islands, the entire area around Ibo Island is tidal. When the tide is low, this allows for great beach-combing walks exploring for ancient pieces of porcelain that are left over from the trading days. It is also an interesting birding spot, and it's not uncommon to get up to 100 wading birds in front of the lodge at low tide.

Ibo Island Lodge also operates the only mobile island hopping Dhow Safari in the Quirimbas - one of the most unique experiences in Africa.

Finally, if all the above is a little too strenuous for you, then Ibo Island Lodge is also a great place to just relax by one of the lodge's two swimming pools, in the gardens, or to enjoy a massage.

A daily trip out to the sand-bar beach, and the cultural and history walking tours, are all included within the daily rate at the lodge. Further excursions, and sea-kayak trips into the mangroves are charged as extras.
Our view
Ibo Island Lodge opened in December 2006, and since then it has started to carve out a very good reputation for itself – not only as lodge which offers a fascinating historical and cultural experience – but also as a base for days lazing on sunny sand-bars beaches, snorkeling and pottering about in canoes in nearby areas of mangroves.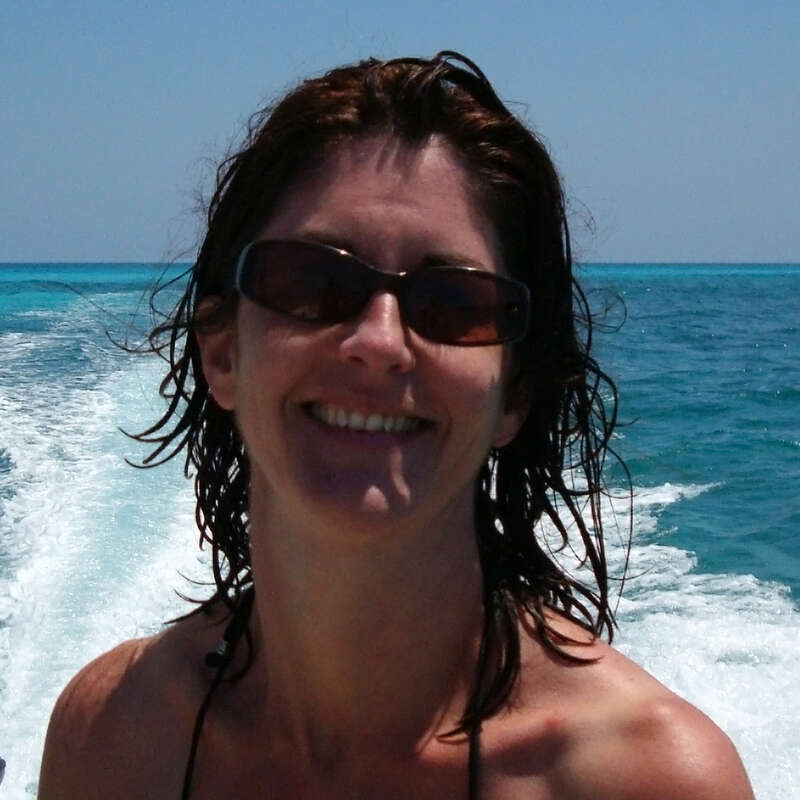 Country manager: Mozambique
Geographics
Location

Ideal length of stay

The minimum stay that we'd recommend here is 3 nights, to get a flavour of what Ibo Island is about – but it'd be very easy to spend a week here exploring and relaxing.

Directions

There is an airstrip nearby on the island, and Ibo is a short 20-minute flight in a light aircraft from Pemba. Pemba is accessible from Johannesburg with SA Airlink or Mozambique Airlines (LAM) and also from Dar-es-Salaam and Nairobi on LAM.

Accessible by

Fly-and-Transfer
Food & drink
Usual board basis

Full Board

Food quality

Wake-up teas and coffees (usually accompanied by a muffin or biscuit) are brought to bedrooms at your requested time. Early morning on your veranda watching the day begin on Ibo is a delight.

Breakfast: Starts with local tropical fruit, cereals, yoghurt and freshly baked bread and pastries. Followed by a cooked to order hot breakfast. Eggs done to your choice, tomato, bacon etc. Ibo Island coffee (Brought by the Arabs centuries ago and still grown on the island.)

Lunches: In keeping with the tropical atmosphere, these are lighter meals served Alfresco in the garden, in the shade. A chilled Ibo crab salad or king prawn kebabs with traditional Ibo sweet chili sauce, served with fresh bread are typical specialties, followed by a fresh fruit salad or home made sorbet.

Afternoon tea sees freshly baked cakes and biscuits being served in the gardens between 3 and 4pm. Then it's upstairs to the bar deck for sundowners and snacks at around 5.30pm.

Dinner: is usually a 5 course tasting menu. The signature dish here is the Ibo crab feast – which consists of giant freshly-steamed crab claws sautéed in garlic butter, followed by a traditional Ibo Island crab curry and coconut rice and sambles, and usually finished off with a light lime mousse and tea, or Ibo coffee.

Vegetarians are well catered for – but it's vital to let us know in advance. Ibo Island is remote, and so very complicated dietary requirements can be a real challenge here.

Children are easily catered for with pasta dishes, plain grilled seafood, and lighter options like pizza and burgers etc. The lodge is very flexible.

When we last visited Ibo in October 2008, we thought the food was fantastic. There was plenty of fresh seafood on offer, including lobster, king prawns and tuna caught fresh that day. We thought the menu was varied, the ingredients fresh and the food beautifully presented.

Dining style

Individual Tables

Dining locations

Indoor and Outdoor Dining

Further dining info, including room service

There is no set room service menu, but guests can request drinks to be brought to their room.

Drinks included

Drinks are not included here; they are paid for as extras.
Special interests
Family holidays

Ibo Island Lodge makes your family beach holidays in Mozambique a fascinating historical and cultural experience. Activities include snorkelling, kayaking, canoeing, walks, football and encounters with local children. Accommodation of under-twelves by special arrangement.
See ideas for Family holidays

Honeymoons

Ibo Island Lodge is the lovely spot for a romantic honeymoon to Mozambique – and the lodge can arrange private dinners, honeymoon picnics and romantic excursions to the sandbank beach. Night-time and moonlit strolls are also an option around the very quiet, old town of Ibo.
See ideas for Honeymoons

Birdwatching

As part of your birdwatching holiday in Mozambique's Quirimbas Archipelago it is possible to head out with a professional guide for a birding walk - many coastal wading species can be seen at low tide right in front of the lodge.
See ideas for Birdwatching

Diving & snorkelling

Northern Mozambique has areas of pristine corals – and good snorkelling is possible from the light house, and also from the sandbank's beach. The diving in this area can also be very good, although there isn't currently any commercial diving operation here.
See ideas for Diving & snorkelling

Photography holidays

Ibo Island is very good choice if you're a keen photographer. The island is very traditional, and there's a range of subjects from people and dhows, to architecture and ruins, not to mention the usual birds, sunsets and 'tropical island'-type shots.
See ideas for Photography holidays

Cultural experiences

Ibo Island Lodge offers a fascinating cultural and historical experience of Ibo Island. Once a Portuguese stronghold, a great deal history still remains, and the lodge can organise guided walks to local villages and to historical sites highlighting the colonial architecture.
See ideas for Cultural experiences

Wellbeing

Felicity is the resident massage therapist – you can enjoy treatments in the privacy of your own room, or even tucked away in the garden, alternatively there is a treatment room in the Niassa mansion.
See ideas for Wellbeing

Luxury

Ibo Island Lodge has been carefully restored and retains the ambience and flair of its colonial era roots. Each room at this luxurious lodge has its own private veranda; locally made elegant four-poster beds and Indian silk décor reinforce the lodge's stylish and opulent appearance.
See ideas for Luxury
Children
Attitude towards children

Older children who are going to be sensitive to the lodge's sometime-fragile interiors are very welcome and well catered for.

Property's age restrictions

Children under the age of 12 are only accommodated by special arrangement.

Special activities & services

There are specific activities that are suitable for older children like guided bird walks, kayaking, football, swing-ball, snorkelling and visits to Ibo's schools.

Equipment

The lodge has children's beds suitable for under twelve's allowing some of the rooms to be made up as triples.

Generally recommended for children

Yes – although only for older children, not toddlers.

Notes

The garden facing rooms in 'Niassa' are most suitable for families and children and there is a separate small children friendly pool aside from the main pool in the Niassa garden.
Communications
Communications

There are no phones in the rooms. There is mobile phone reception on the island, and in some areas of the lodge. There is no internet unless by special request.

TV & radio

No TV or radio – although there is satellite TV at the town disco, often used for sporting events!
Sustainability

Shaping traditions into entrepreneurial realities
A paradise for travellers who want to ramble every corner of places which resemble gems of a lost world, Ibo Island induces a sense of rich history, present in its ancient architecture and way of life. A melting pot of Chinese, Arab, European, Portuguese and Mozambican cultures, it is evident why tourism on this small island needs to be managed in a responsible manner.
As the first tourism investor on the island, Ibo Island Lodge was faced with the challenges of tourism development in a remote environment, including securing locals' approval for the lodge to be consolidated. In doing so, not only has the lodge erect a community school simultaneously, but soon after the construction, educational programmes and training schemes were implemented, thus offering local people significant development opportunities.

The school is now known as the Montessori English School, and English, hospitality and tourism training programs are being taught free of charge to anyone from the island.

A similar initiative is the Silversmith Project, which provides income opportunities for the Ibo community. Traditional silversmiths are sought after for their handcrafted and unique jewellery. The project aims to expand the benefits of tourism across the island and to provide artisans with high-quality raw materials. The growth of jewellery production and the employment it provides is largely the work of Fiona and Kevin Record, the owners of Ibo Island Lodge.
See more great sustainability projects in Mozambique
Health & safety
Malarial protection recommended

Yes

Medical care

For minor injuries there is a first aid box. The nearest doctor is in Pemba, on the mainland, about a 20-minute flight away.

Dangerous animals

Low Risk

Security measures

Guards patrol at night, and senior lodge staff sleep close by.

Fire safety

There are fire extinguishers throughout the lodge, and emergency procedures in place.
Extras
Disabled access

On Request

Laundry facilities

There is a laundry service available, which takes 24 hours, and is an extra charge.

Money

Each room as a chest with a lock for storage of money and small valuables.

Accepted payment on location

Cash is required for any payments made on the island – US$, Mozambican MTS or South African Rand are fine. There are no credit card facilities here.
Room types at Ibo Island Lodge
Bedroom
The bedrooms at Ibo Island Lodge are all inside the adjoining colonial mansions, which have been restored carefully, keeping their characters, whilst updating their facilities – to include en-suite bathrooms, air-conditioning and ceiling fans.

Each room is unique, but all have as their central feature a king-size (or twin) hand-crafted bed, decorated with Indian silk throws. 100% cotton, white linen is used throughout (cotton summer duvets are available on request). All of these beds have all been made from local wood by local craftsman, as part of the carpentry community workshop – and all are swathed by a walk-in mosquito net which is easily large enough to contain the bedside tables and lamps. Why aren't all mosquito nets in Africa this large!

There are also large, hand crafted wardrobes and a lockable chest in every room for valuables – and outside each room has it's own outside veranda, with comfy plantation-style seating. Some of these overlook the ocean, others overlook the garden.

All the rooms at Ibo Island Lodge have en-suite spacious bathrooms are fitted with local marble – including hot and cold water and separate flush toilets. In each bathroom at Ibo are twin basins, large marble showers and antique brass taps. Two of the rooms also have a ball-and-claw antique bath; another two rooms have an outside shower in addition to the one inside.

Each has a range of complementary toiletries, including bath and shower gel, liquid soap, shampoo and conditioner and body lotion. Pool and separate beach towels are available.

You will also find flasks of chilled drinking water in each room at Ibo Island Lodge, which is replenished at 'turn-down' every evening, or more frequently on request. Each room also has guest information, a golf umbrella for the rainy season, a torch, a Ibo Island-branded linen dressing gown, and a straw sun hat for use whilst on Ibo Island.
Other lodges in Quirimbas Archipelago
Alternative places to stay in this same area.
---
Other areas in Mozambique
---