Schoone Oordt C. House: Information from the owner
General information
About this information
All the information on this page is supplied to us directly from the lodge owner and reflects their view, not ours.
For Expert Africa's view, see our own full report on Schoone Oordt C. House, which contains our own observations and views.
---
Last updated by Owner

4 Jan 2023





















Facilities at Schoone Oordt C. House
Property facilities

24-hour Security, Activity Desk, Bar, Eco Friendly, Gym (nearby), Internet Access (Complimentary), Laundry Service (Available), Library, Malaria Free, Mobile Connectivity, Pool, Restaurant, Secure Parking

Room facilities

Air Conditioning, Balcony / Deck, Bath, Complimentary Wi-Fi, Dressing Gowns, Electrical Outlets, En-Suite, Fireplace, Fridge, Hair Dryer, Heated Towel Rails, Heater, Internet Access (Complimentary), Laundry Service (Available), Lounge Area, Mini Bar, Mini Bar (Complimentary), Pure Cotton Linen, Safe, Satellite / Cable Television, Shower, Tea / Coffee, Television, Underfloor Heating, Verandah

Activities on site

Bird Watching, Fine Dining, Gourmet Picnic, High Tea, Massages, Walks (Guided)

Nearby activities

Adrenaline Activities, Art Galleries, Beach, Bird Watching, Boat Cruises, Bowls, Canoeing, Child Friendly Activities, Cultural Tours, Cycling, Fine Dining, Fishing, Game Walks, General Sightseeing, Golf, Health and Fitness Centre, Hiking, Historical Tours, Horse Riding, Horse-back Safaris, Kayaking / Paddling, Massages, Mountain Biking, Museums, Quad Biking, River Cruises, Squash Court, Tennis Court, Walks (Guided), Walks (Self Guided), Whale Watching, Wine Tasting

Languages

Afrikaans, English, Xhosa
Room types at Schoone Oordt C. House












Family Cottage
The Family Cottage is at the top end of the property, private, cosy and set apart from other guests. It has 2 extended length single beds in an upstairs loft area accessible by stairs and an extended length king bed for parents downstairs. This room is perfect for families with children aged between 3 and 13. Under 3, the steps may be difficult and over 13... teenagers like more privacy. Note, that we don't hold to this age range. It is ultimately our guests' choice.












Family Suite
The Family Suite is a spacious two-bedroom suite that sleeps two adults in an over-sized king bed and up to four children in beautiful sturdy bunk beds, with even enough room for a cot (pre-booked). It has a private patio area overlooking the circular lawn and pool area. This room is perfect for families of any age.










Honeymoon Suite
The Honeymoon Suite is unashamedly romantic and private with its large hearth, exquisitely carved four-poster bed and oversized bathroom. It is tucked away on the edge of a shady forest with the Koornlands River gurgling along at its perimeter.











Luxury Room
The eight Luxury Rooms are all separate from the Manor House with their own private entrances and patios. They are positioned around fragrant rose gardens, peaceful tinkling fountains and wild landscaped shrubbery. There is a single sofa bed, ideal for a child of up to 10yrs of age and space for a cot (pre-booked) in each room.
Activities at Schoone Oordt C. House




Appelsbosch Farm Horse Riding
As riding horses is not natural to the horse, we strive to keep our approach as pleasant and ethical as possible. We strive for "Harmonious Horse-Human Handling" (Debra-Leigh Mohle)
Our training techniques are based on evidence based scientific research and the horse's welfare and also the horse and the rider's safety are paramount at all levels of interaction.
A lot of our techniques and principles of training come from the work of Dr Andrew Mclean and the work of the international Society of Equitation Science. These techniques are firmly rooted in learning theory. Amy also spent some time training in Classical Dressage in Spain.
We take into consideration how the animal lives, behaves, how it learns and how it socializes in order to develop an uncomplicated "language" or "method" of communication between horse and rider. This allows us to safely and pleasantly influence the horse to do all the strange things we as humans require them to do.



Bontebok National Park
Situated on the banks of the Breede River the Bontebok National Park is just a 5km drive outside Swellendam. With a variety of wild life and birds a trip to the park will ensure excitement for young and old - pack a picnic basket (available from Schoone Oordt per request), drive all the way to the river bank and take in all the goodness of the great outdoors.



Bukkenburg Pottery Studio & Gallery
The creative colaboration between owners of the Bukkenburg Pottery Studio and Gallery, David Schlapobersky and Felicity Potter, started in 1973 and lead them to Swellendam in 1996 when they opened the studio. Bukkenburg Pottery Studio and Gallery is situated in Swellengrebel Street, a short stroll down the street from Schoone Oordt.



De Hoop Nature Reserve
De Hoop Nature Reserve is a 50km drive from Swellendam where the Potberg Mountains meet the shore. The reserve makes the perfect location for a day-trip and has its own restaurant that is open daily. Activities at De Hoop Nature reserve are endless - you can hike through Fynbos plains, go mountain biking along the gravel backroads, laze on the beach or take a game drive through this scenic reserve.




Diesel & Crème - Barrydale
Diesel & Crème is a Vintage Diner & Motel (The Karoo Moon Motel, House & Cottage) situated on the scenic Route 62 in Barrydale.
This place is crammed full of memorabilia which is famous for it's milkshakes in enticingly different combos. There's more, a large breakfast and lunch menu, they make a mean variety of burgers, but prepared to queue, such it's fame. Caution, it closes at 5pm.


Faerie Sanctuary
A very unique activity that will elate everybody's inner child




Joubert-Tradauw Wine Farm
Sixty-one years ago, Schalk-Willem Joubert left Wellington for the fertile Tradouw Valley to farm mainly with fruit and wine grapes. His son, Jacobus Joubert, Meyer's father, realised the potential of growing premium grape cultivars for the production of wine. They delivered Chardonnay, Sauvignon Blanc, Merlot and Cabernet Sauvignon to the Co-operative Cellar in Barrydale, Cabernet Franc was planted on the farm in 1982. The fermentation cellar was built in 1998 out of stone from the rocky soils, characteristic of the farm. In 1999, the first grapes were harvested and crushed for the production of wine. The R62 Merlot/Cabernet Blend (60:40) was released after a 14-month ageing period in Burgundy oak barrels. The production is currently just below 3000 cases per year.



Marloth Nature Reserve
Marloth Nature Reserve is named after the pioneer botanist who, together with a deputation of Swellendam residents, petitioned the Minister of Lands and Forestry in 1928 to set aside part of the mountain as a nature reserve. During 1981, the reserve was enlarged to include the rest of the State Forest and the Swellendam hiking trail was opened.
The reserve's vegetation is predominantly mountain fynbos, with patches of forest. There are several species of Protea and more than 25 species of erica, most of which flower in November. Marloth, like the rest of the southern Cape, has hot summers and cold winters. The higher mountain peaks are occasionally dusted in snow during the cold winter months.



Rain Africa - Flagship Store
Founded in Swellendam Rain Africa has become one of the town's proudest exports not only for it's international expansion but also for the ethical values and uplifting influence on the people of our town. Treat yourself with their luxurious bath and body products all made by hand from 100% natural ingredients of African origin.




Rain Forest Day Spa
Now an international brand, Rain is one of Swellendam's proudest exports with products made by hand, from natural ingredients all with an African origin. If you're looking to relax and recuperate Rain's Forest Day Spa sure is the place to go (booking is essential).




Rooiklip Nursery
A superb family activity with plenty to do for the children and great coffee, meals and confectionery for every member of the family to enjoy. The nursery grows and stocks succulents, aloes and other rare plants.




Sijnn Wine of Malgas
David and Rita Trafford discovered the future Sijnn land while on holiday in Malgas in 2000. The soil and landscape reminded them of Portugal and they were immediately intrigued. A purchase agreement and more than 200 soil profiles later, approximately ten hectares of vines were planted and the name Sijnn Wines was appropriated to the venture – fittingly so as the word 'sijnn' is derived from the Khoisan word meaning riverbank. Today Sijnn Wines has become well known for our interesting and bold choices of cultivars and award-winning blends.
Open every Saturday 10:00 – 15:00 or by appointment during the week.

Swellendam Golf Course
Swellendam's 9 hole, par 72 golf course is open to visitors every day of the week. With low fees and the most beautiful setting Swellendam's golf course is a great activity for every golf lover, pro or amateur.





The Drostdy Museum
The landmark of Swellengrebel Street in Swellendam, better known as Swellendam's 'Historical Mile', the Drostdy Museum has been voted the best museum in South Africa and has become a landmark of South African heritage. Originally built in 1747 as headquarters for the town's magistrate after which various other outbuildings, a jail and a mill was added spanning over multiple hectare throughout the town all within walking distance from Schoone Oordt.




Umshanti
Peace, tranquility, adventure and excitement – Fun for everyone!
Enjoy nature's wonderland with boat cruises, swimming, canoeing, hiking/cycling to stunning mountain pools, waterskiing, and much more.
Cruises on a double decker barge for up to 35 people. We park in the gorge where you can braai, take a canoe trip to the waterfall, hike up the mountain, swim or just relax.
Canoes for fishing, exercise or sight seeing
Hiking or cycling on a stunning route along the river to mountain pools & water falls
Buffeljags Dam is perfect for Watersports, so feel free to bring your own boat




Wildebraam Berry Estate
Swellendam's 'berried' treasure - Wildebraam is a berry farm nestled in the Hermitage Valley just 2km outside town. The farm offers tastings of their unique liquers, syrups and other berry products farmed and manufactured on the estate. In berry season (November to December) the estate also offers berry picking - a wonderful family activity which you can end off with milkshakes, coffee and a light meal at the estate's coffee shop.
Other lodges in Swellendam
Alternative places to stay in this same area.
---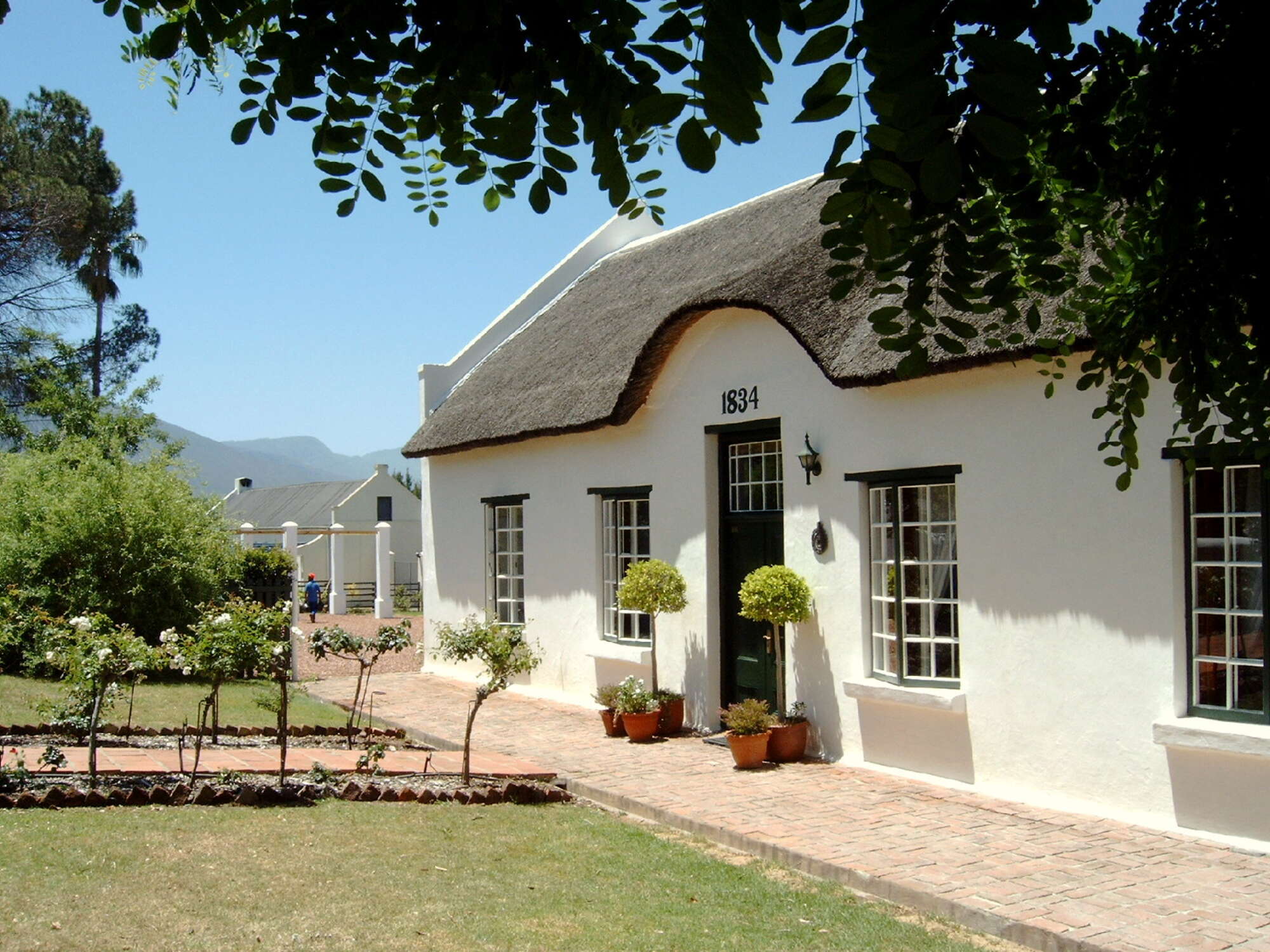 Rothman Manor
Rothman Manor lies in the heart of Swellendam and offers stylish, arty accommodation in tranquil park-like surroundings.
---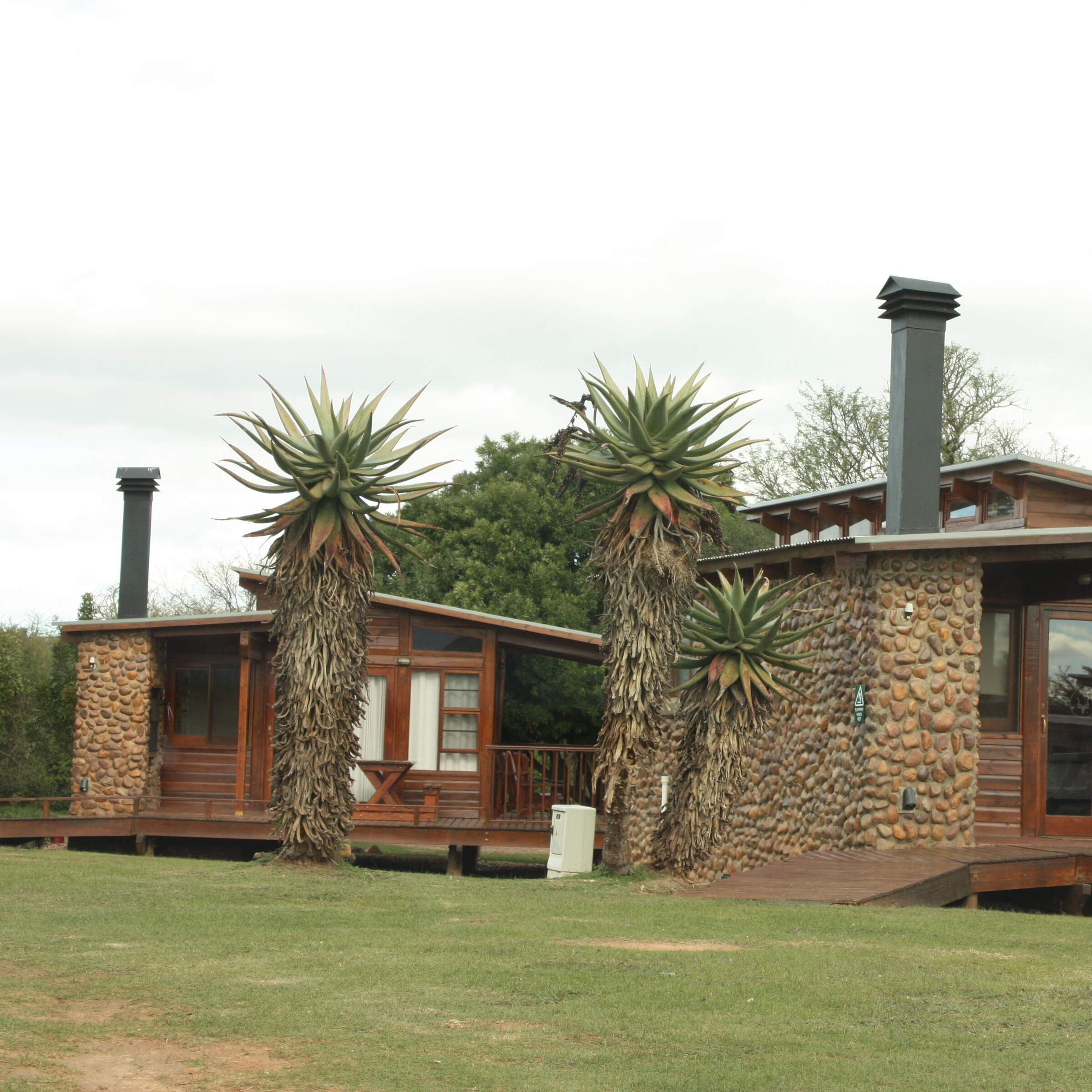 Bontebok National Park
Part of the Cape Floral Kingdom protected area, Bontebok is South Africa's smallest National Park and home to around 200 bontebok as well as many other bird and mammal species.
---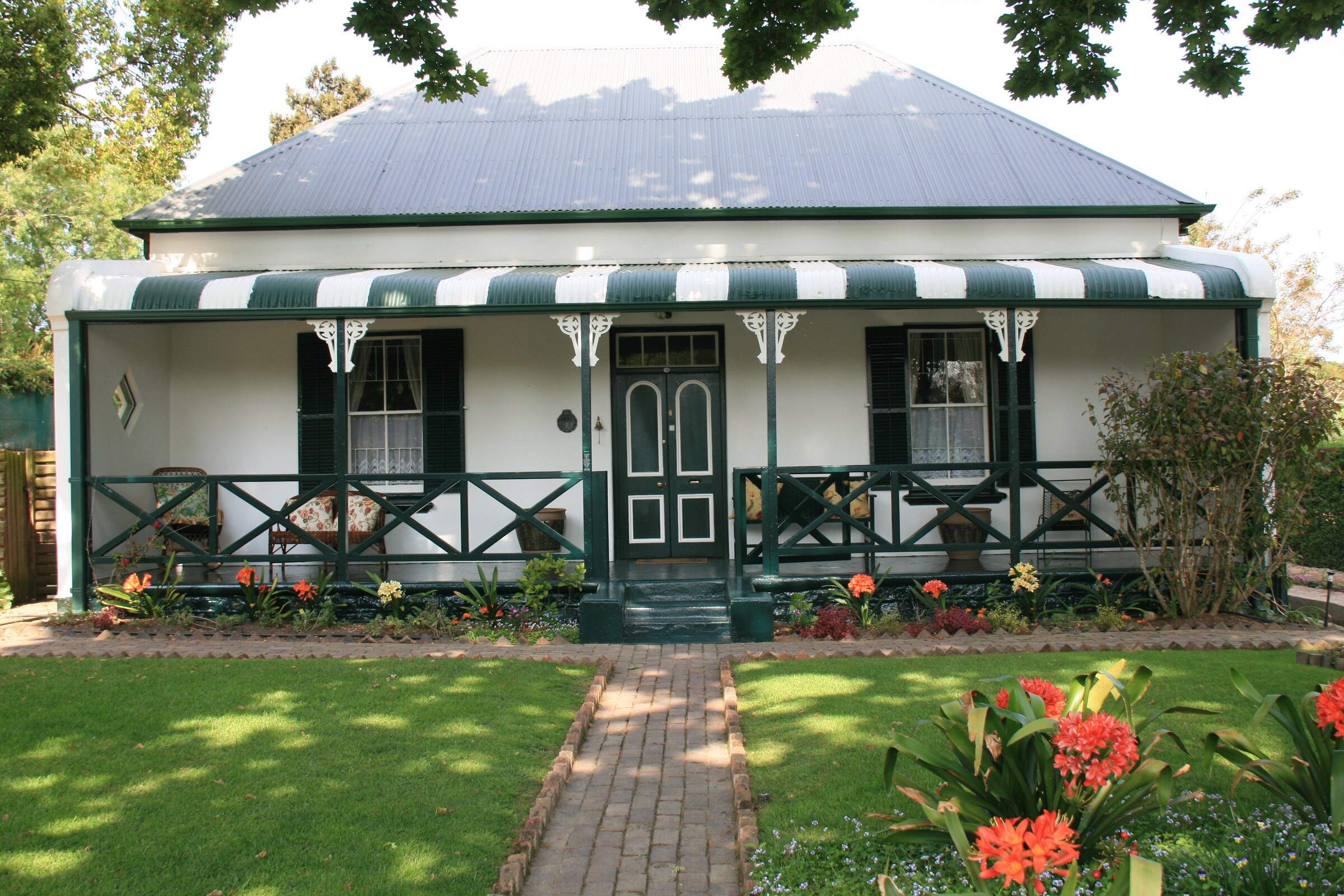 Hideaway Guesthouse
The Hideaway Guest House is a delightful little owner-run guesthouse in the historic town of Swellendam.
---
Other areas in South Africa
---