Travel reviews by Miss T & Mr H from UK
Well planned by Expert Africa
South Africa between 13 Dec 2015 and 21 Dec 2015
"I felt I got very good advice on how to pace this trip and Claire found some new places for us to try. We had booked a bit late in the season and your usual locations were full. Claire stuck with it and the places she found were fantastic.

Angala is definitely one we would like to return too one day."
Arranged By Claire Scott

---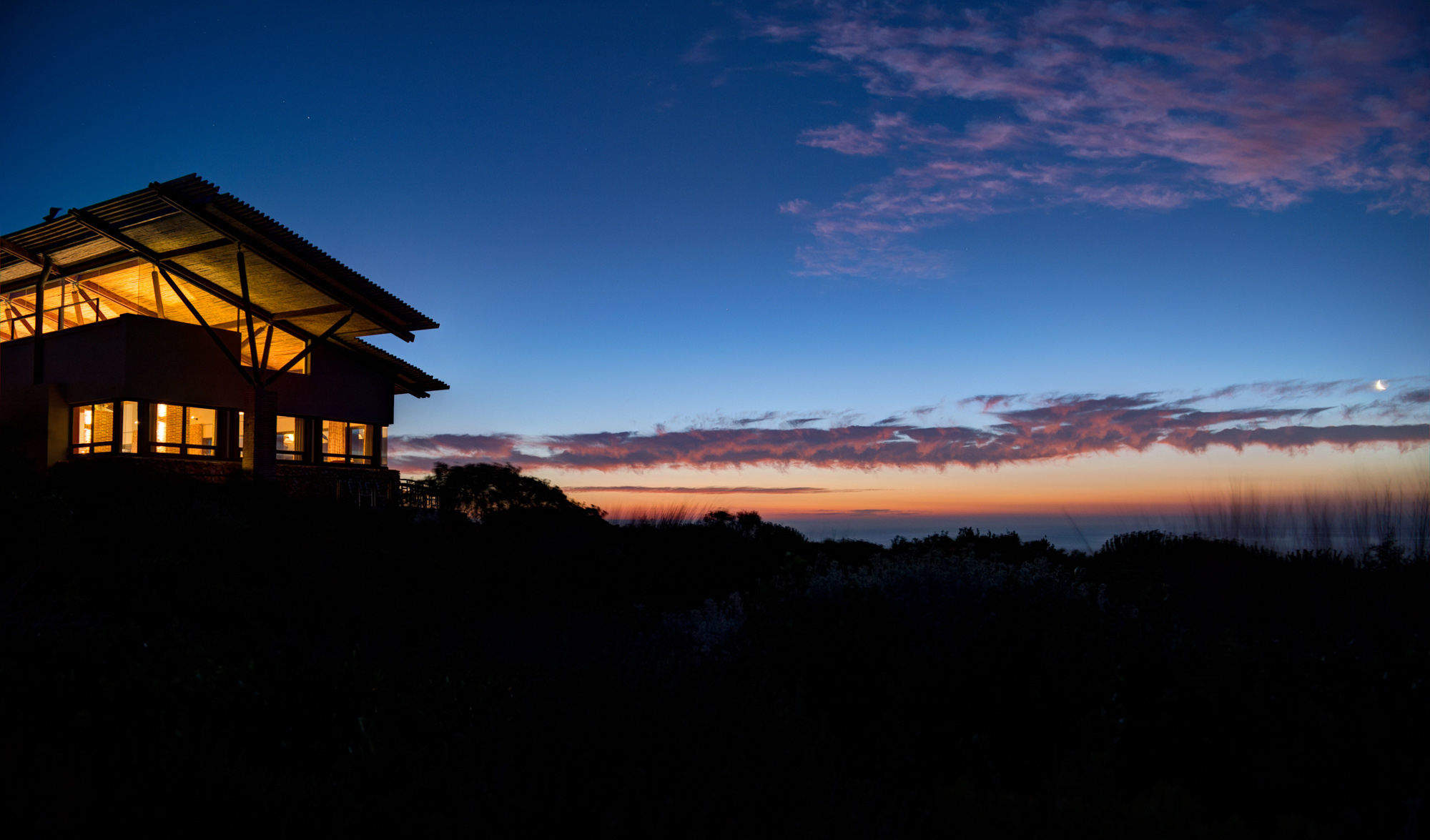 Grootbos Forest Lodge
"A biosphere of perfection"
3 nights
Arrived 14 Dec 2015

Angala Boutique Hotel
"Peaceful bit of paradise"
2 nights
Arrived 17 Dec 2015
Lodge not featured by Expert Africa

Abbey Manor
"A grat base in Cape Town"
2 nights
Arrived 19 Dec 2015
Lodge not featured by Expert Africa
2 perfect experiences made up for the bad one
Botswana between 9 Jul 2015 and 20 Jul 2015
"One we will always remember for the right reasons.

Come back full of different knowledge and experience. When people say oh now you are back you feel like you have never been away I can truly say, I've been away."
---

Jack's Camp
"A lot happens in the middle of nowhere"
5 nights
Arrived 9 Jul 2015

Footsteps across the Linyanti
"Total disappointment"
3 nights
Arrived 14 Jul 2015
Feedback response
---
We were very sorry that these travellers did not receive the stay that they, or Expert Africa, had been promised at Footsteps across the Linyanti. As soon as we received this feedback we forwarded it to Footsteps across the Linyanti's owners for a report. They came back and informed us that due to thick vegetation as a result of the late rains, vision for walking was inhibited at this camp. This coupled with the large number of elephants in the area meant the camp managers and the specialist guide deemed it unsafe to conduct walking activities here.

Although the guests had an enjoyable stay at Linyanti Ebony we appreciate this was not the experience these travellers had paid for. We should have been informed well in advance of the guests arriving in camp that walking would not be possible. We could have then offered them alternative options.

These travellers received a full refund from Footsteps across the Linyanti and Expert Africa for this portion of their trip. We've asked that Footsteps across the Linyanti / Linyanti Bush Camps' parent company keep us much better informed of the situation on the ground in the future, well in advance of guests travelling.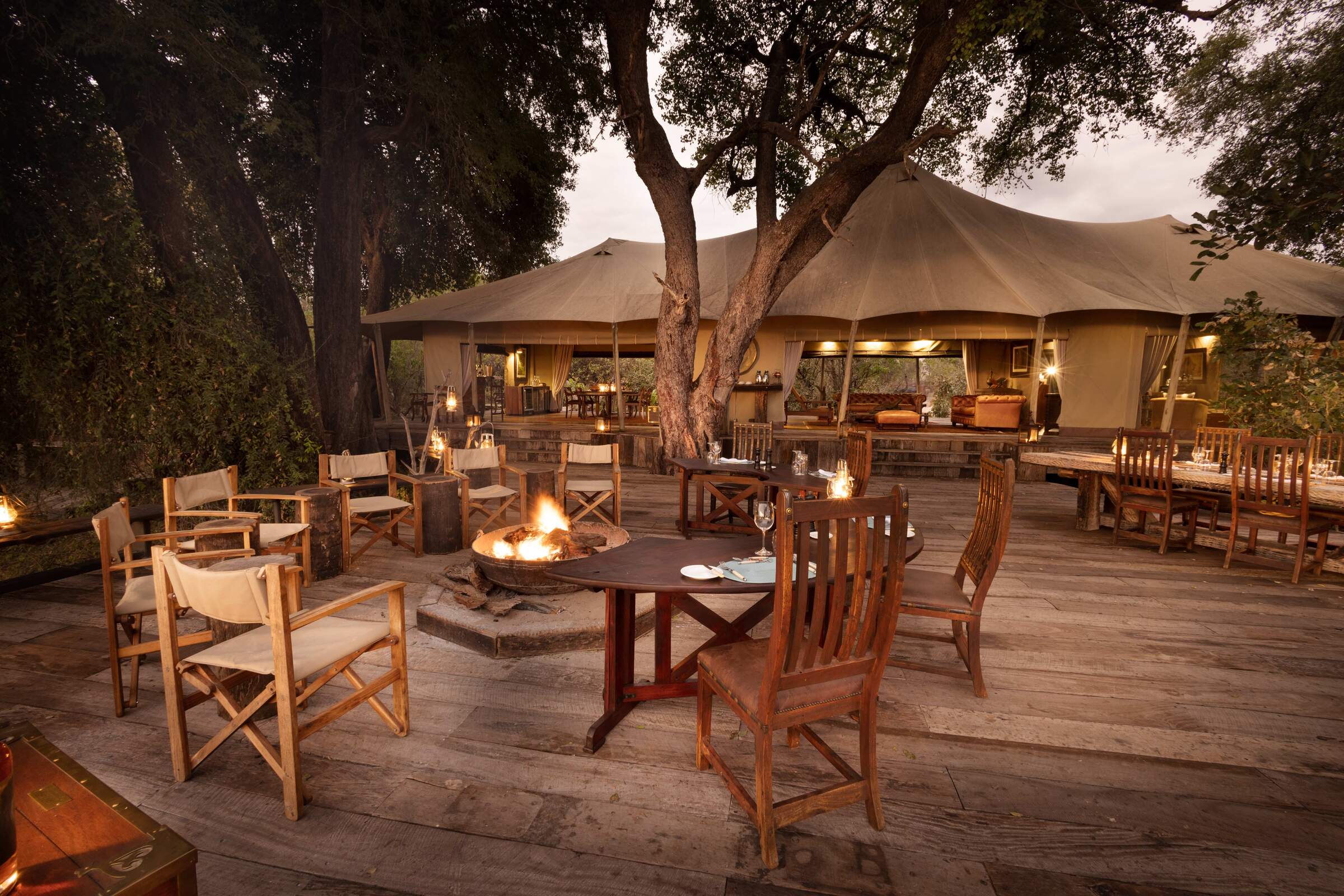 Zarafa Camp
"Perfection"
3 nights
Arrived 18 Jul 2015
Namibia between 9 Dec 2012 and 22 Dec 2012
"An excellent experience. I felt Angela had given me all the information and advice I needed and it meant the distances travelled weren't too far in one go, the description of all the accomodation had been accurate and we felt we had back up if needed. The emails to let us know about flight times etc made us feel someone was looking after us all through the holiday.The tyre insurance worked perfectly and it was good to have a form to be signed to check the hire car back in with.

We loved all the places you recommended, Turnstone tours were perfect, all the arrangements were in place. We would not hesitate in using Expert Africa again.

Thank you for a wonderful experience in which we feel we learnt a lot about Namibia and ourselves."
---

Bagatelle Kalahari Game Ranch
"Relaxed start to our trip"
1 night
Arrived 10 Dec 2012

Fish River Lodge
"worth the drive to see the view"
2 nights
Arrived 11 Dec 2012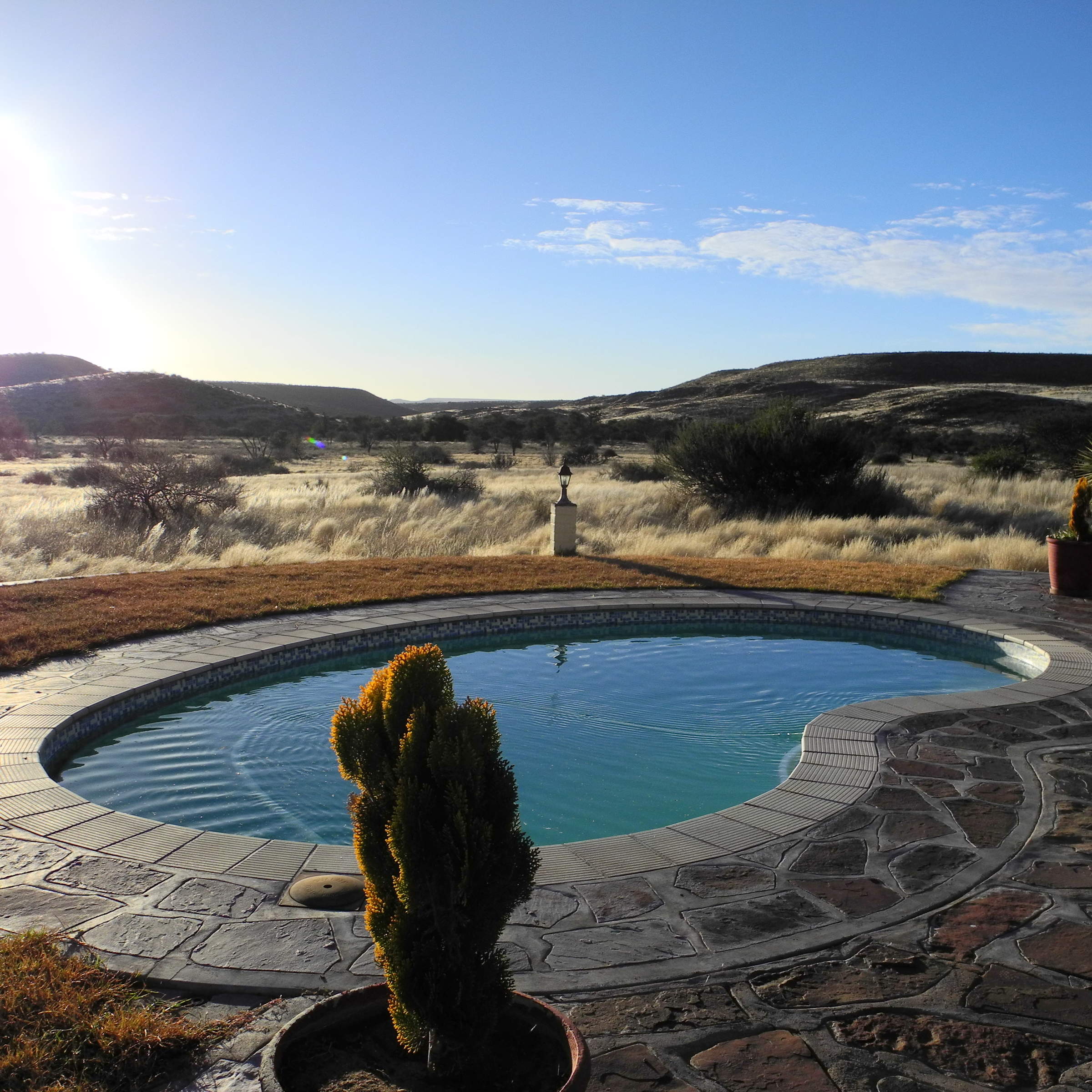 Dabis Guest Farm
"A real highlight of the trip"
1 night
Arrived 13 Dec 2012

Wolwedans Desert Lodge
"lives up to expectations"
2 nights
Arrived 14 Dec 2012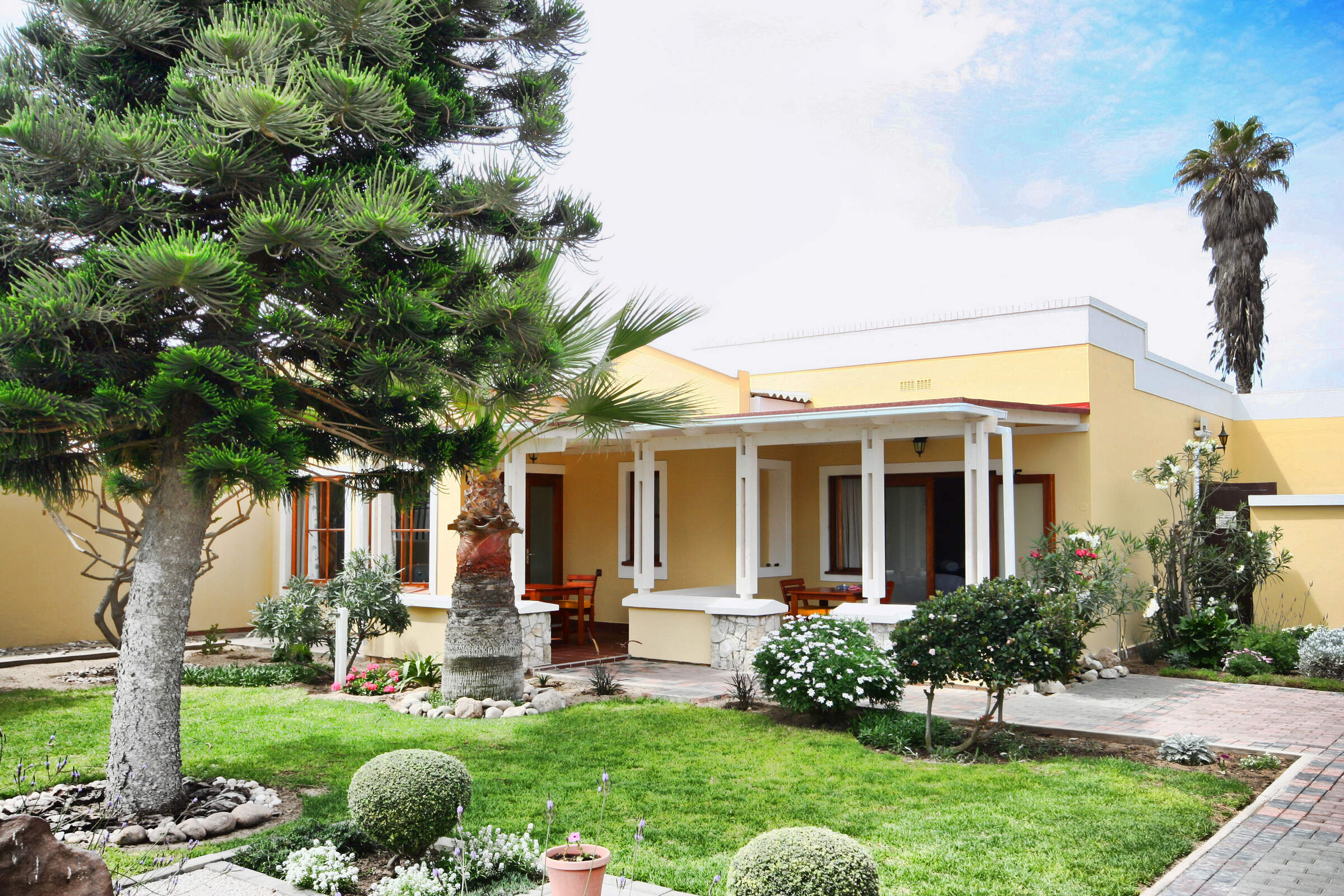 Cornerstone Guesthouse
"Perfectely run b and b"
2 nights
Arrived 16 Dec 2012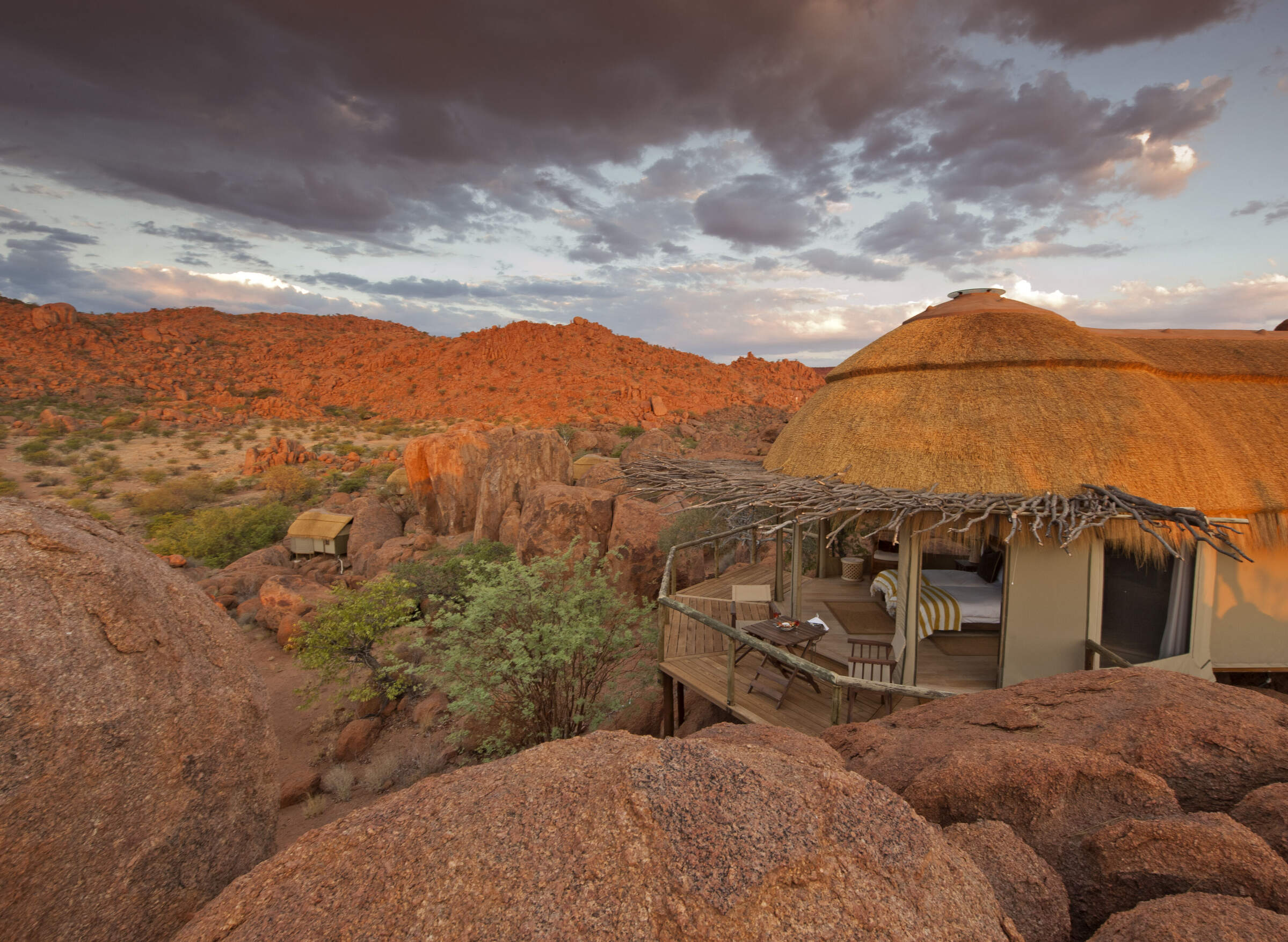 Mowani Mountain Camp
"Astounding sundowner location"
2 nights
Arrived 18 Dec 2012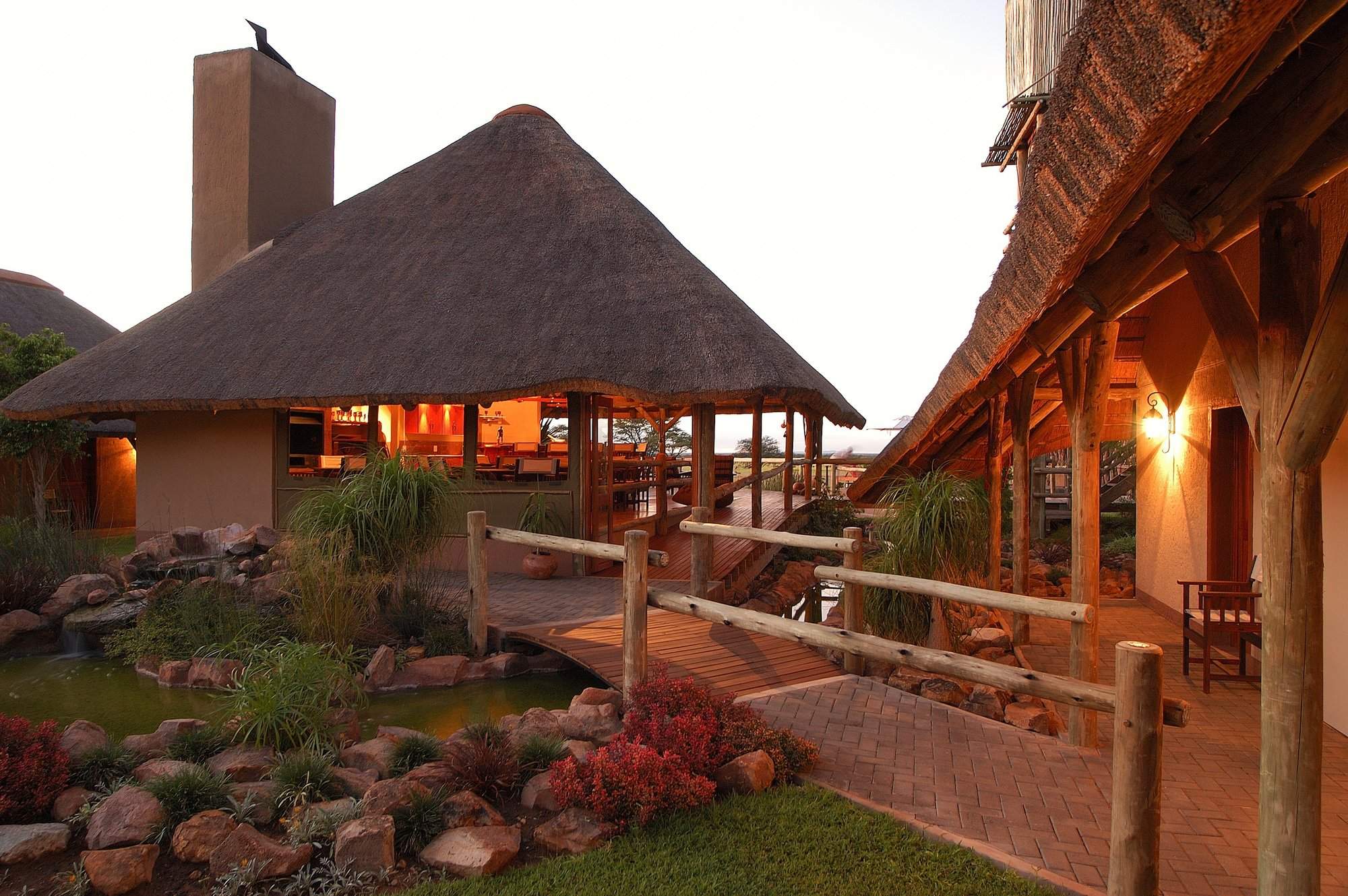 Frans Indongo Lodge
"Frans Indongo Lodge review"
1 night
Arrived 20 Dec 2012