Travel reviews by Dr D from Suffolk
Namibia between 20 Sep 2012 and 14 Oct 2012
"1. A few thoughts about the Nissan X-Trail

Almost all of the time this was an adequate and comfortable vehicle for touring Namibia. The ground clearance was quite good, the tyres were good, no punctures in 3710kms. The visibility for gameviewing and birdwatching was good. However we did take it to Terrace Bay and nearly lost traction in some of the stretches of soft sand in the final 50kms of the road up the Skeleton Coast on the way there; coming back we attacked the sand with a bit more speed and got through without a problem but we did bottom the vehicle fortunately without damage but the brakes did squeal until all the sand and gravel had worked their way out. Our advice would be not to attempt this final bit of road in anything less rugged than an X-Trail and even then care should be taken and the use of a 4x4 vehicle seriously considered.

Fuel economy was quite good and there was never a problem. We had had concerns about the lack of a fuel station at the Dolomite Camp in Western Etosha but this was not an issue. The tank capacity of an X-Trail is 65litres and we were using fuel at the rate of 1litre per 11kms, giving us a range of well over 600kms. After refuelling at Kamanjab the distnce to the Dolomite Camp was 110kms; during our two days of game viewing we travelled 259kms; the journey from Dolomite to Okaukuejo was 177kms. Thus we did 546kms before refuelling at Okaukuejo where we put 43.41litres into the tank meaning that we had at least 20litres left. We thought that this information may be of use to you if anyone else queries the range of an X-Trail and is worried about the lack of a fuel station in Western Etosha. Our opinion is that there should be no problems provided you have a good idea of the capacity and consumption of your vehicle and keep an eye on the distance you travel.

2. A few thoughts about our route.

We had a really good tour. As we had been before we had a good idea of what to expect with regard to road surfaces and the lack of other traffic, so that was fine. The distances we set ourselves to travel each day were not too far; our longest drives were from Swakopmund to Terrace Bay and from Onguma to Windhoek. Both of these were no problem after early morning starts, reaching our destinations well before 1600h. We deviated slightly from the route suggested by Sabina when we left the Damaraland Camp and went to Kamanjab on the C43 over the Grootberg Pass instead of on the C39 at the suggestion of the guides at Damaraland, they said it would be quicker, we're not sure about this but it certainly was an interesting drive. Some of the other drives we had were really spectacular.

3. The places we visited and the things we did.

Erongo was excellent, good walks, very interesting bird watching for us Europeans.
Swakopmundwe were not sure about; it has become a styllish resort which caters for a different type of holiday. We did the Welwitschia Drive and had a splendid day in the desert although it was a bit disturbing to see so much mining prospecting taking place and the transformation of Goanicontes into a camping resort is amazing. Swakopmund does now have some good shops to stock up for trips further north.
We have mentioned Terrace Bay, Damaraland and the camps in Etosha already. All gave us really memorable experiences. Overall our animal watching was very successful, We would have liked to have seen cheetahs in Etosha as we had done on our previous visits but the number of rhinos we saw and the splendid views of a leopard made up for it. We found some parts of Etosha a bit busy, particularly around Namutoni where there seemed to be quite a few large coaches making a lot of noise- not a good way to travel around Etosha and a bit disruptive for everyone else.
As well as the wildlife and rhe wonderful scenery our trip was made special by the warmth and friendliness of all the people we met. Even filling up the car becomes a social event!

And finally, of coursr, we have to thank Sabina and her colleagues for organising such a great trip. we are already our next one in our minds, maybe in 2014."
Arranged By Sabina Hekandjo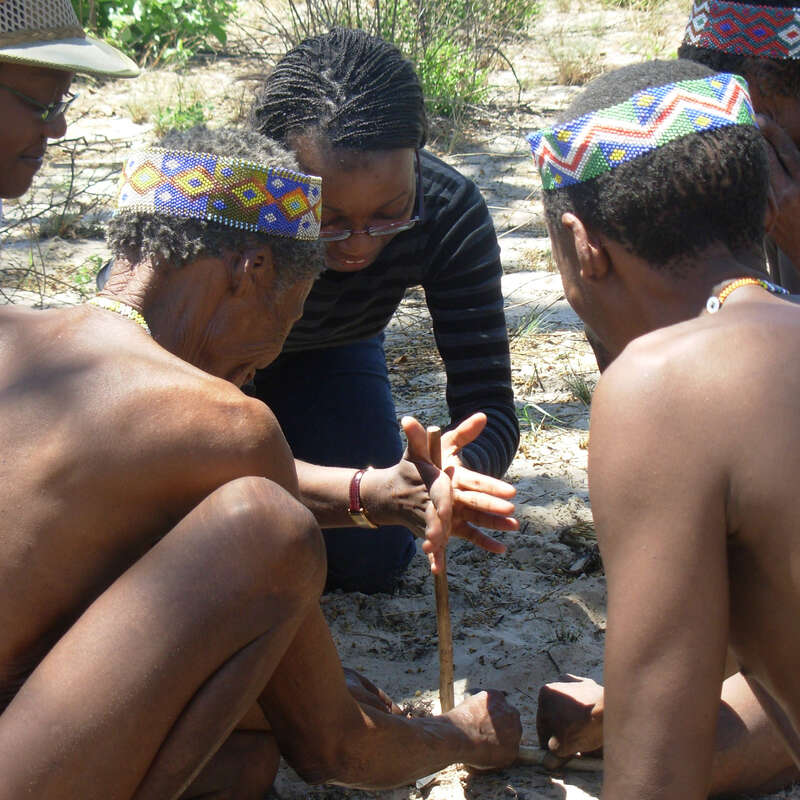 ---

Olive Grove
"Olive Grove is a good convenient guest house"
1 night
Arrived 21 Sep 2012

Erongo Wilderness Lodge
"Erongo is a very good, well run camp"
2 nights
Arrived 22 Sep 2012

Brigadoon
"A convenient B&B in a central location"
2 nights
Arrived 24 Sep 2012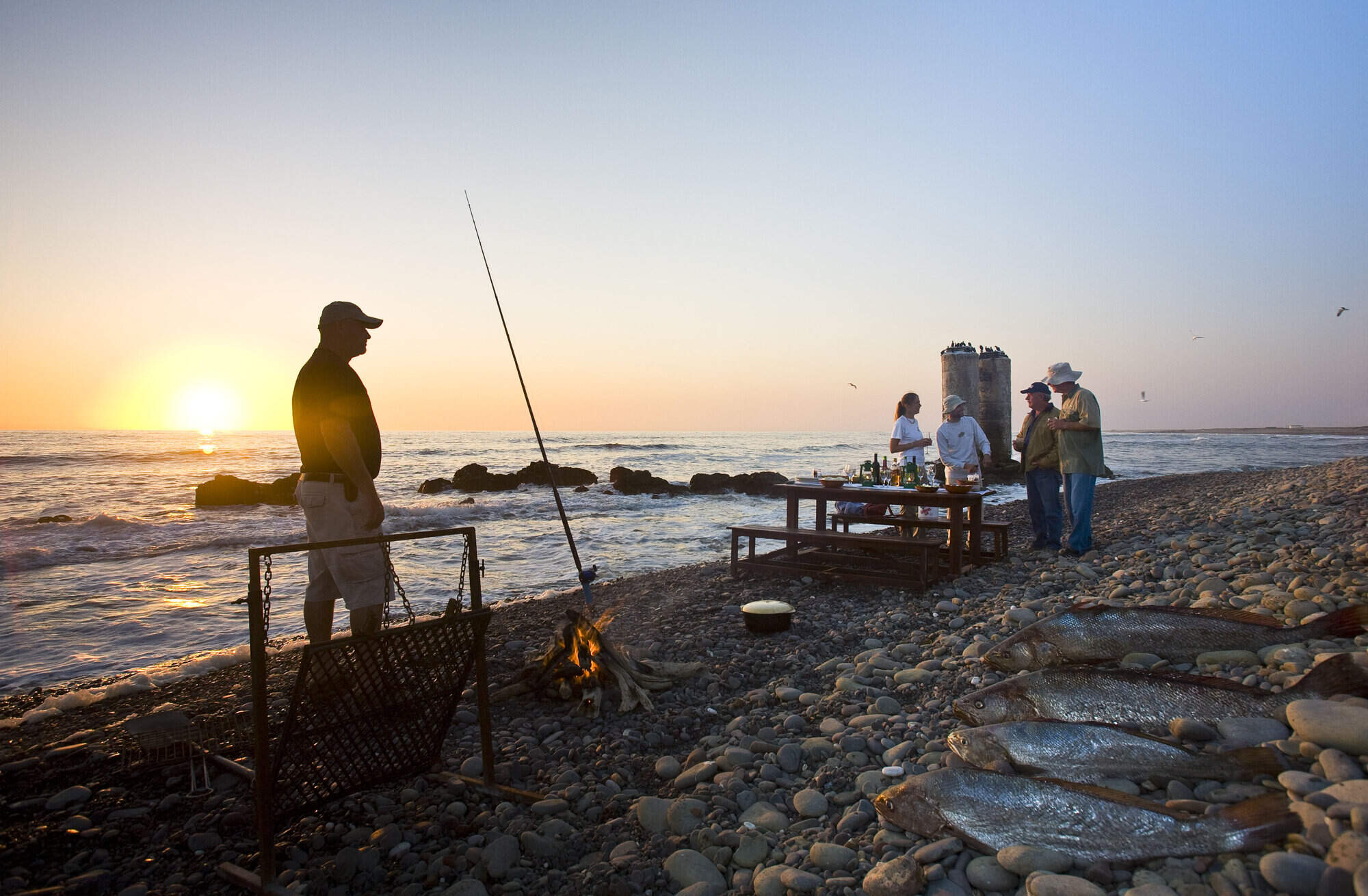 Terrace Bay
"Terrace Bay is a genuine outpost"
1 night
Arrived 26 Sep 2012

Damaraland Camp
"This is a brilliant and beautiful camp"
3 nights
Arrived 27 Sep 2012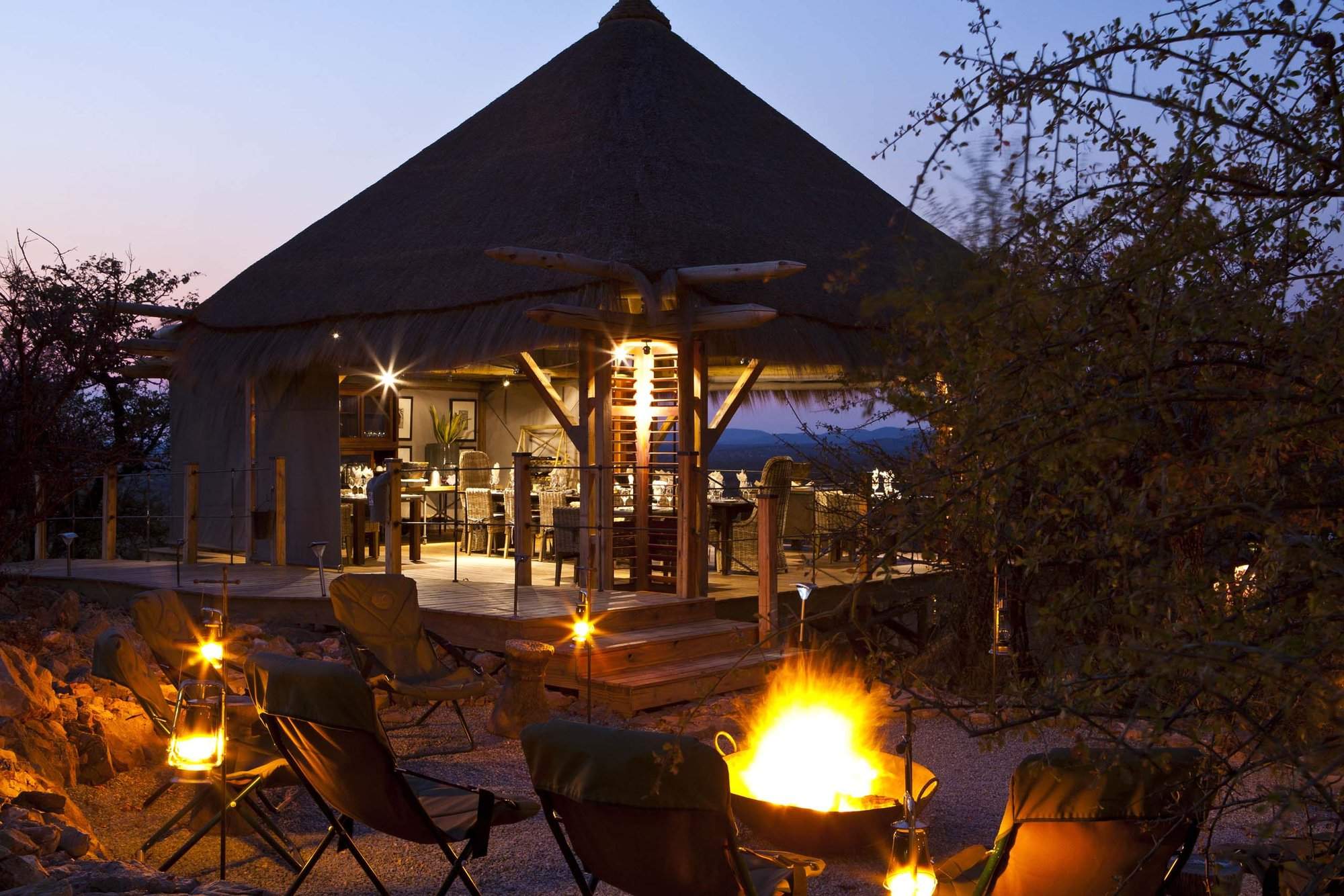 Dolomite Camp
"Impressive new camp in Western Etosha"
3 nights
Arrived 30 Sep 2012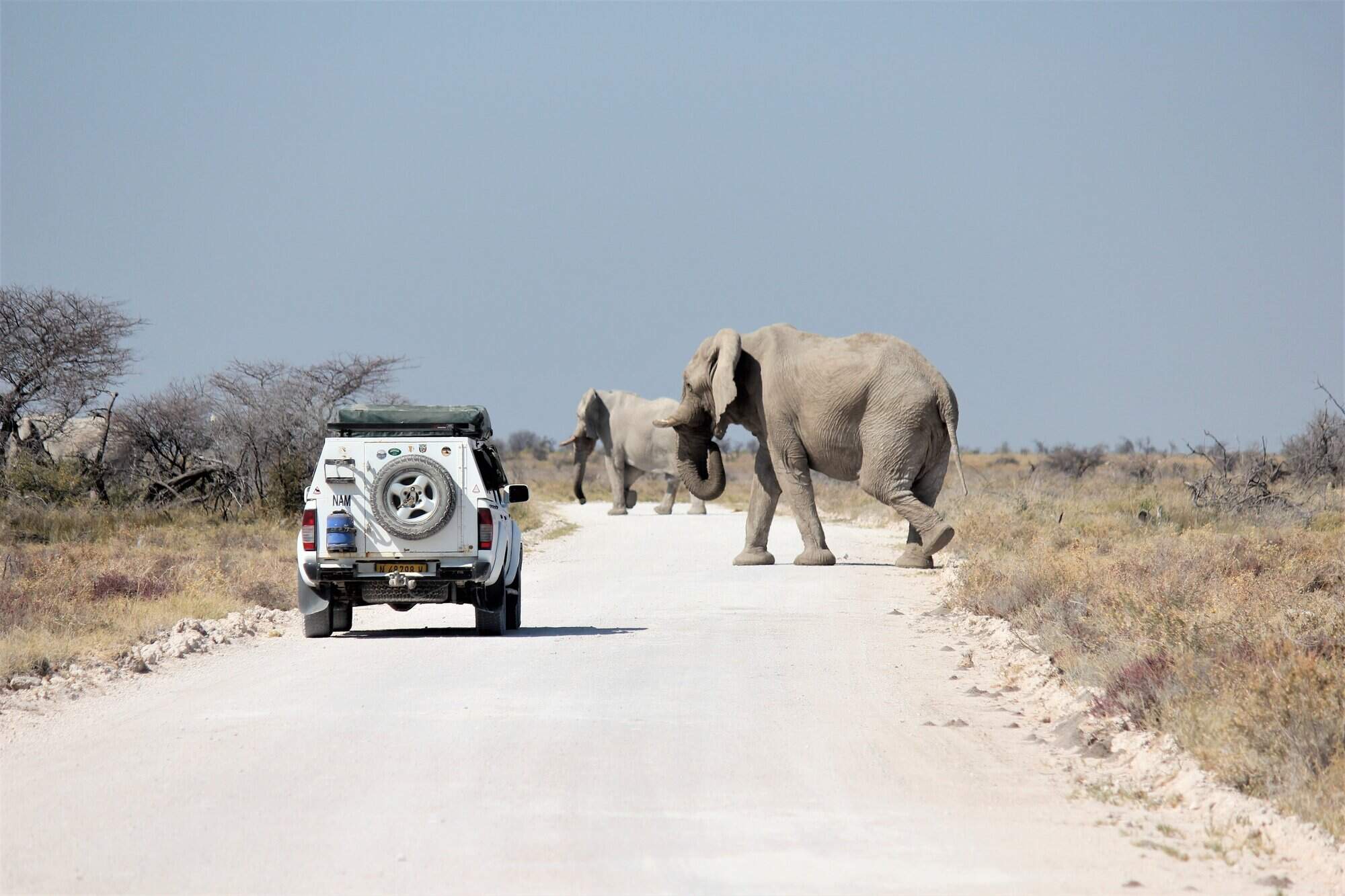 Okaukuejo Camp
"This is a large but efficient camp"
3 nights
Arrived 3 Oct 2012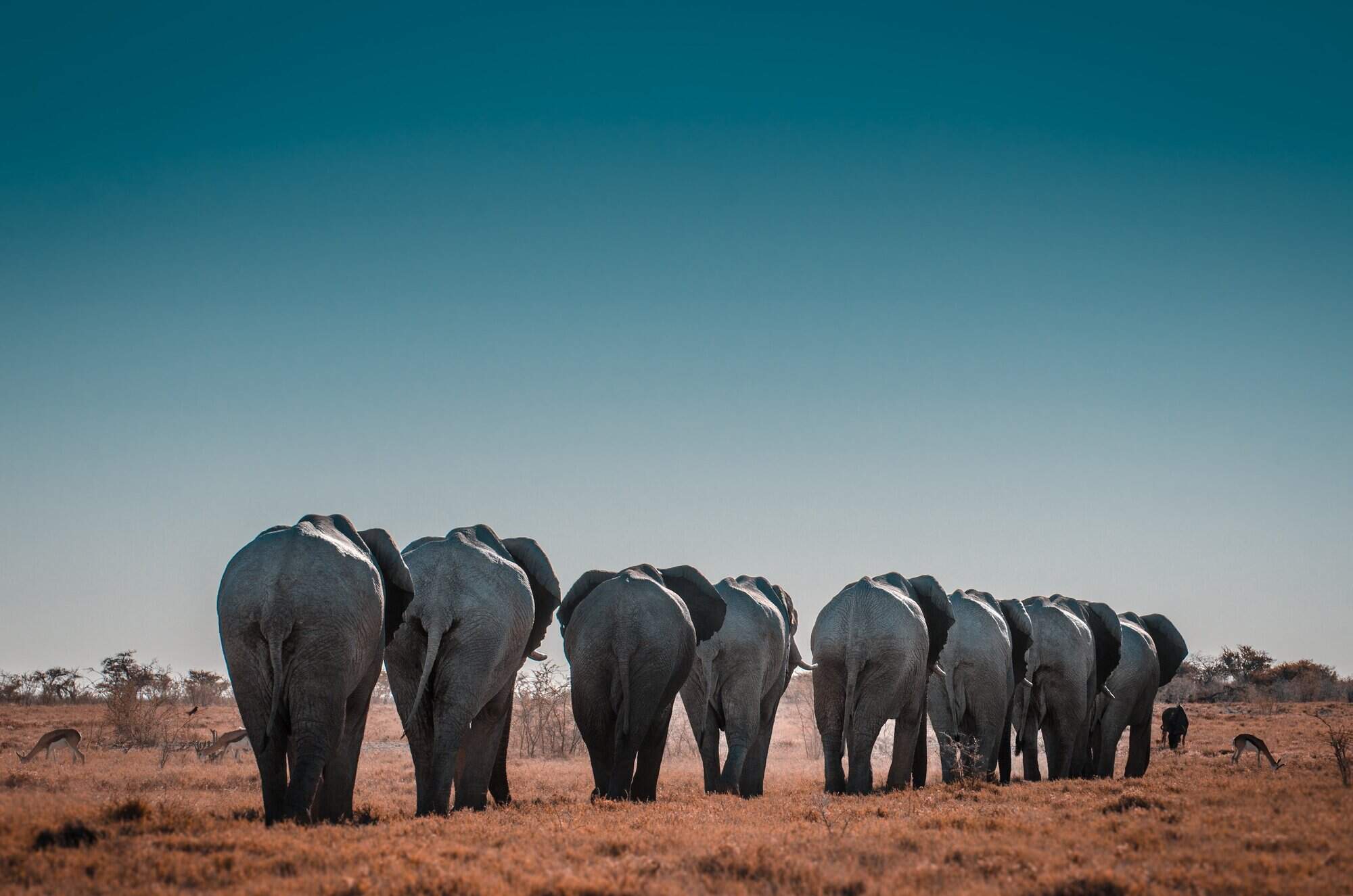 Halali Camp
"A quiet, smaller camp, quite peaceful"
3 nights
Arrived 6 Oct 2012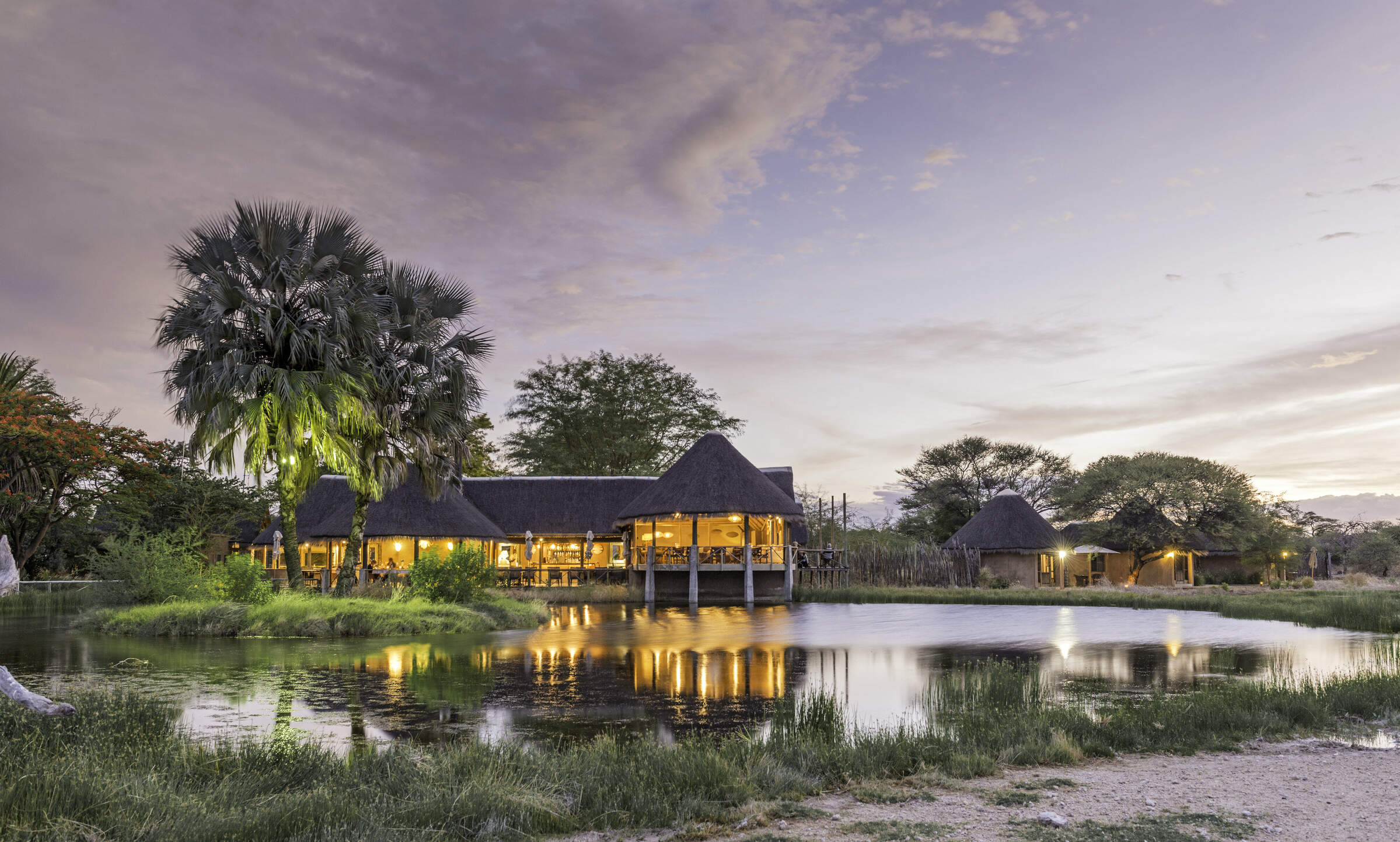 Onguma Bush Camp
"A very attractive camp in a private reserve"
3 nights
Arrived 9 Oct 2012

Olive Grove
"Good, convenient guest house"
1 night
Arrived 12 Oct 2012