Travel reviews by Dr & Mrs M from Newcastle
October 2013 trip to Namibia- fabulous
Namibia between 3 Oct 2013 and 21 Oct 2013
"Thank you Maruska for organising this trip for us. We had planned to join an organised bus tour but the one we wanted was full. Thank goodness it was. You told us that driving ourselves was ok and you were right. We would have been very frustrated on a bus tour. We like to do our own thing and sit and watch the scenery and chat to the locals.

We did not lose our baggage at Johannesburg airport. We booked it all the way through. Very pleased to see it arrive with us in Windhoek and Newcastle.

We met many people who had not gone to Fish River or Luderitz. We were really glad to have gone there. Not many people at Fish River and we enjoyed Luderitz very much. You warned us in the book about driving to Luderitz- the sand and wind- but we found it much worse appropaching Walvis Bay- I suppose it depends on the weather on the day.

We did not feel we had time to arrange a trip to the ghost town of Kolmanskop so we dropped in there on the way east to have a look from the gates. We had been told we needed to book in advance in Luderitz but the man on the gate sold us a ticket so we went in. So it's worth trying that, or maybe they have changed the rules. We did not join a group but wandered around ourselves.

We were pleased to have a 4WD. We attempted more because of that eg tracks down to the coves on the Luderitz peninsula and certainly we would not have got up back up one of them withpout it! I did worry about having a puncture in the middle of nowhere but we did not have any. But drivers seem very helpful- we stopped when we saw someone else at the side of the road and hopefully we would also have had offers of help.

We went up the Cape Cross to see the seals after leaving Swakopmund. That was certainly worhwhile.

We would thoroughly recommend the trip to see the Desert Elephants in Damaraland. We visited the other places there by ourselves. We also visited Sossusvlei ourselves from Kalala. The drive up the entrance was not too bad and the road was empty. We spent all day out and visited the Sesriem Canyon on the way out.

All the hotels/ guest houses were excellent. We thought the standard of service was superb.

Thank you again for your help and advice. I will certainly recommend Expert Africa to my friends. We would love to go back to Namibia; it is such a big country and we felt we just scratched the surface. We want to go to Botswana too so I suspect we will be back to talk to you!

Suggestions to help us improve our trips or our service:

Can't think of anything.

Being open at 10 pm UK time ( in NZ) was very useful to us!"
Arranged By Maruska Adye-Rowe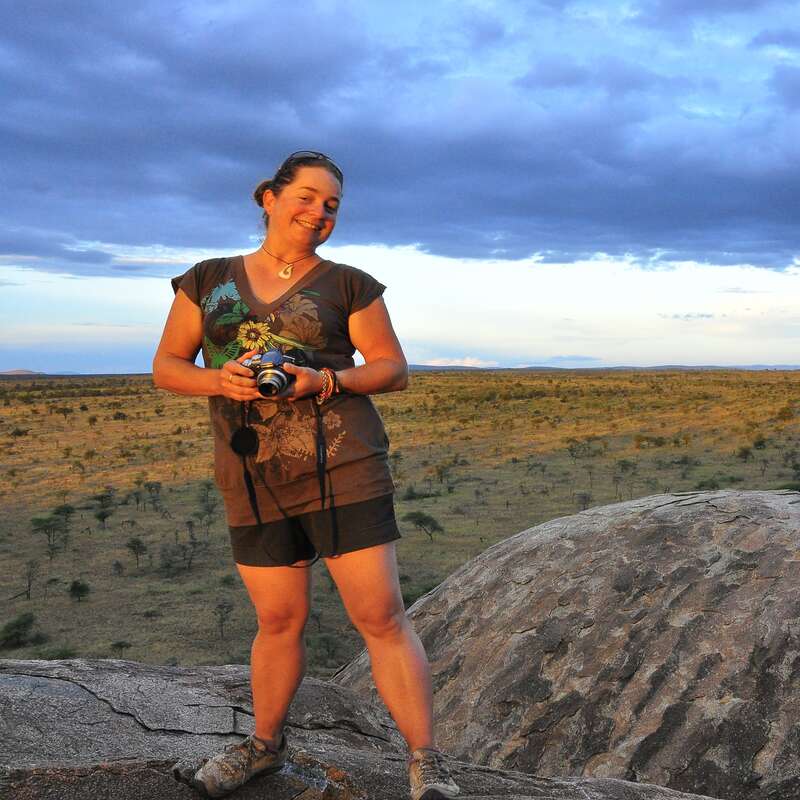 ---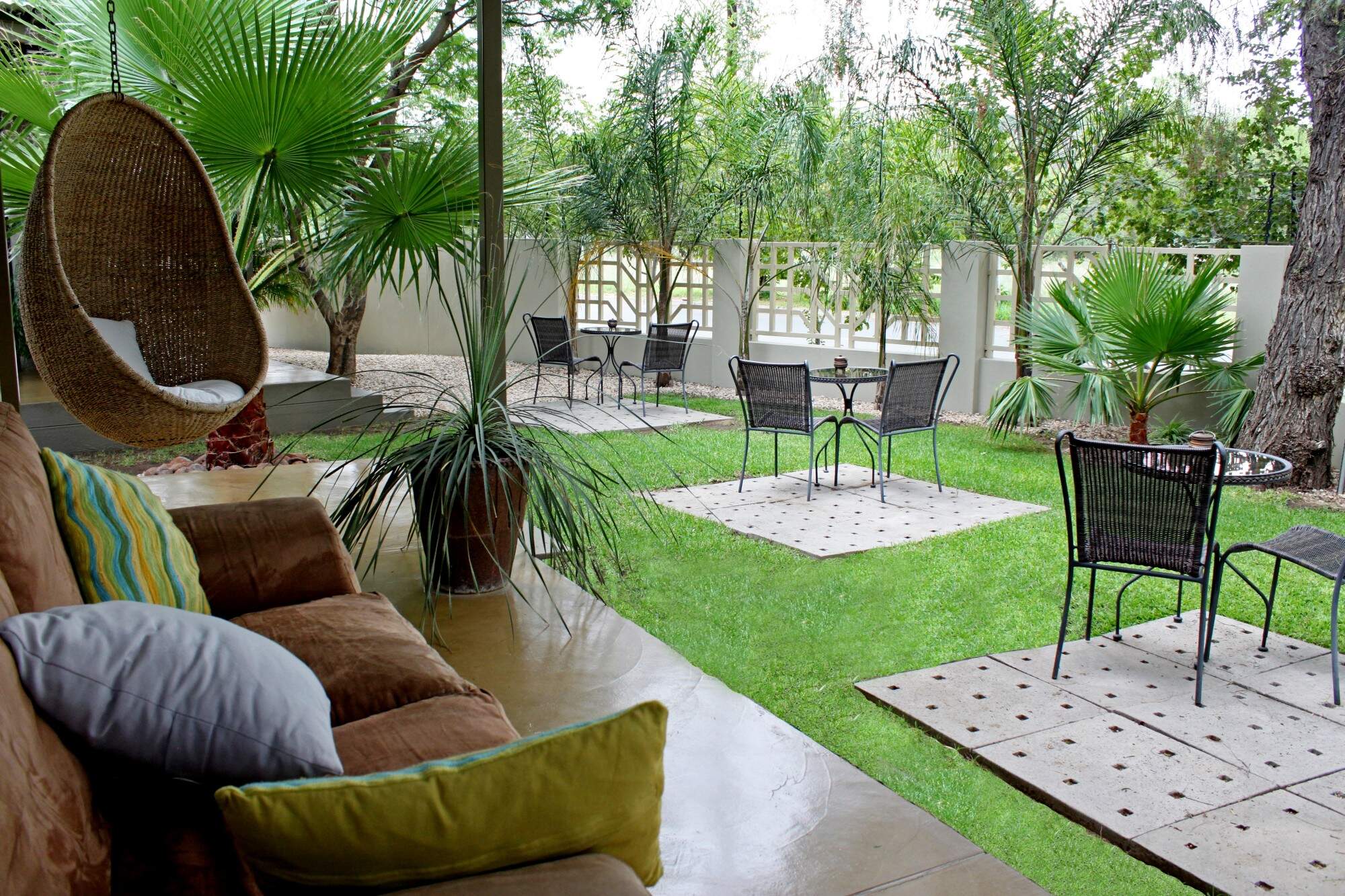 Elegant Guesthouse
"Elegant Guest House - excellent"
1 night
Arrived 4 Oct 2013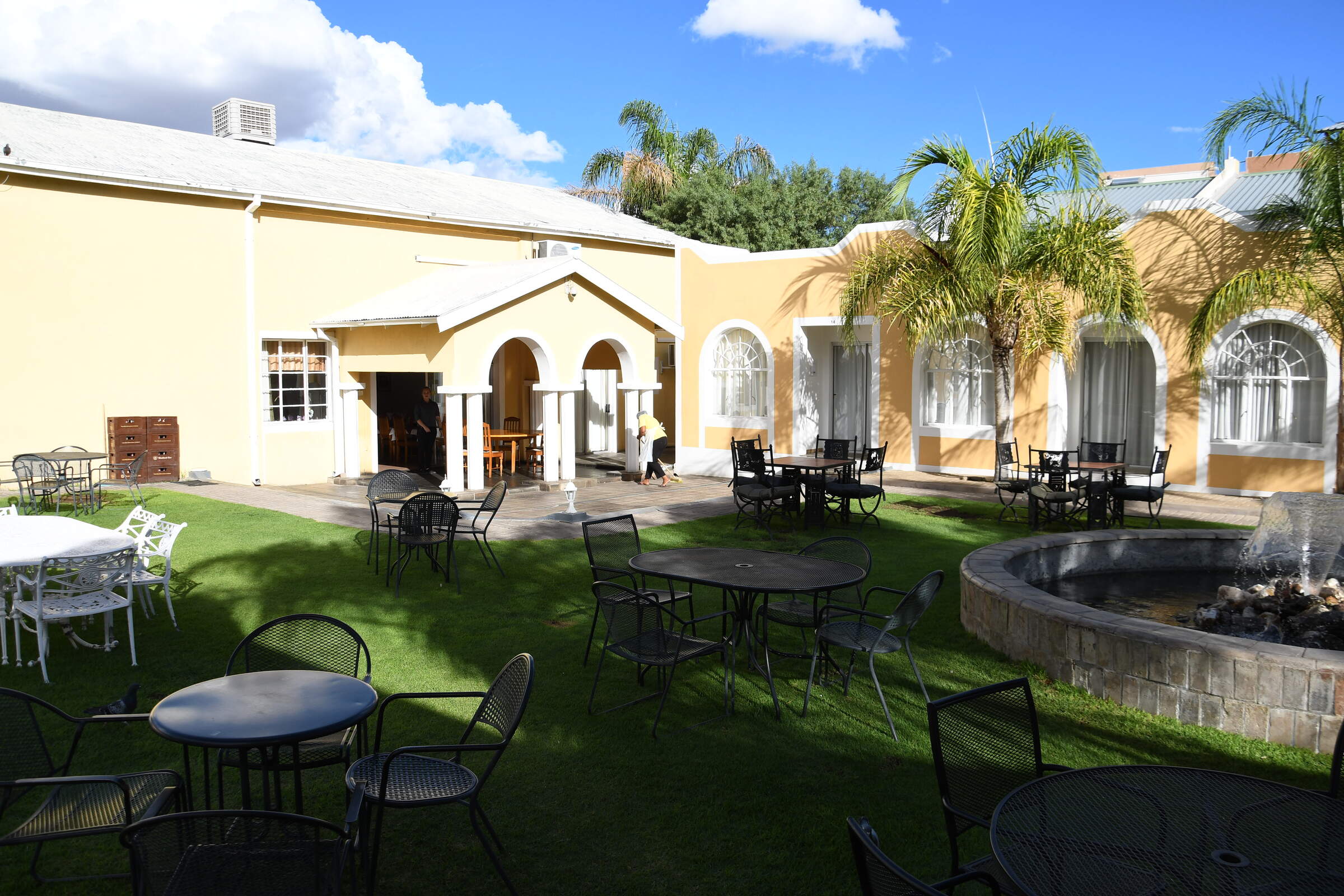 Central Lodge
"Central Lodge very comfortable"
1 night
Arrived 5 Oct 2013

Canyon Lodge
"Canyon Lodge- superb"
1 night
Arrived 6 Oct 2013

Nest Hotel
"Nest Hotel"
2 nights
Arrived 7 Oct 2013

Sinclair Guest Farm, Namibia (this camp has since closed)
"Sinclair Guest House"
1 night
Arrived 9 Oct 2013
Lodge not featured by Expert Africa

Kulala Desert Lodge
"Kulala Desert Lodge review"
2 nights
Arrived 10 Oct 2013

Sandfields Guesthouse
"Sandfields Guest House"
2 nights
Arrived 12 Oct 2013

Doro Nawas
"Doro Nawas"
2 nights
Arrived 14 Oct 2013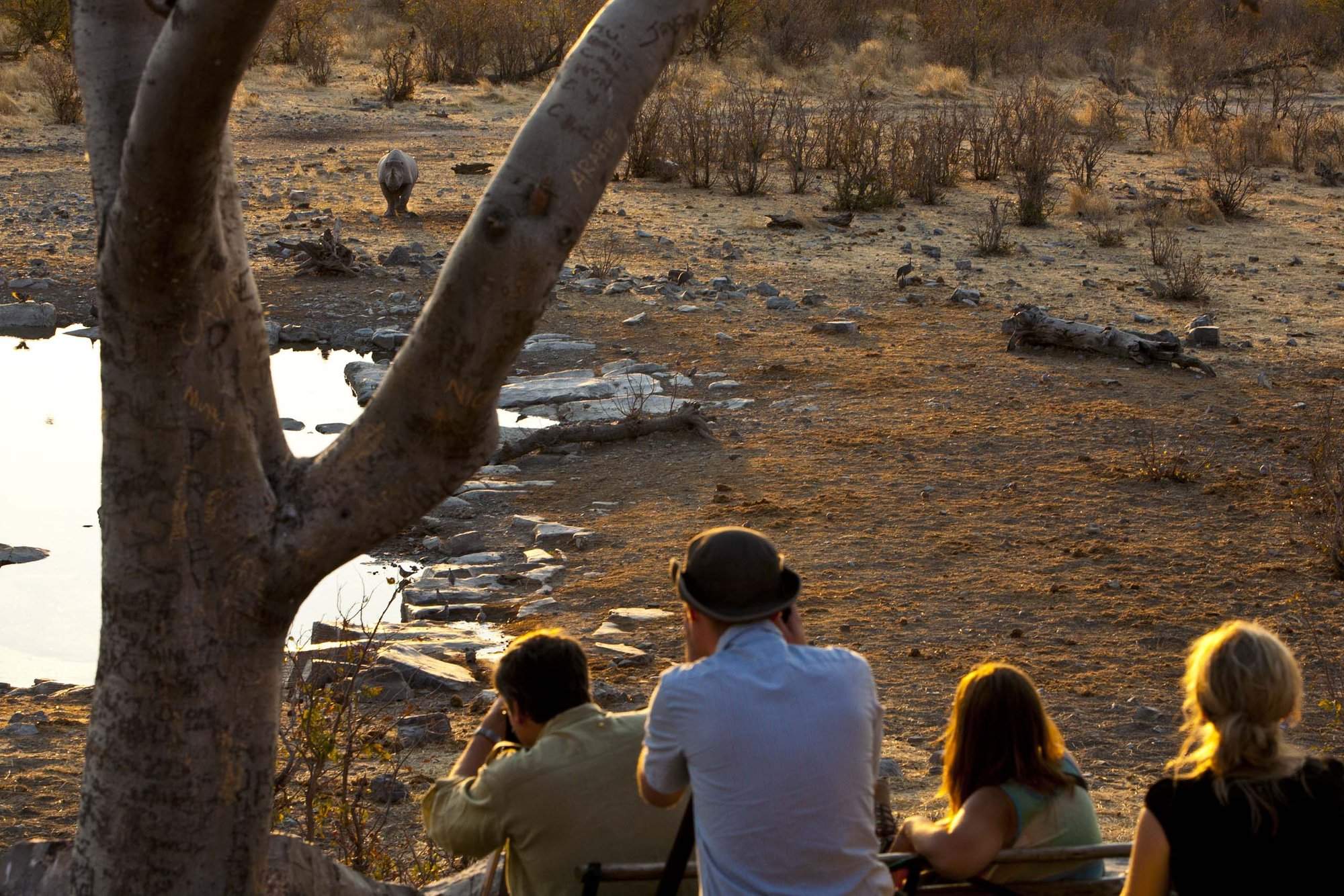 Halali Camp
"Halali Camp"
2 nights
Arrived 16 Oct 2013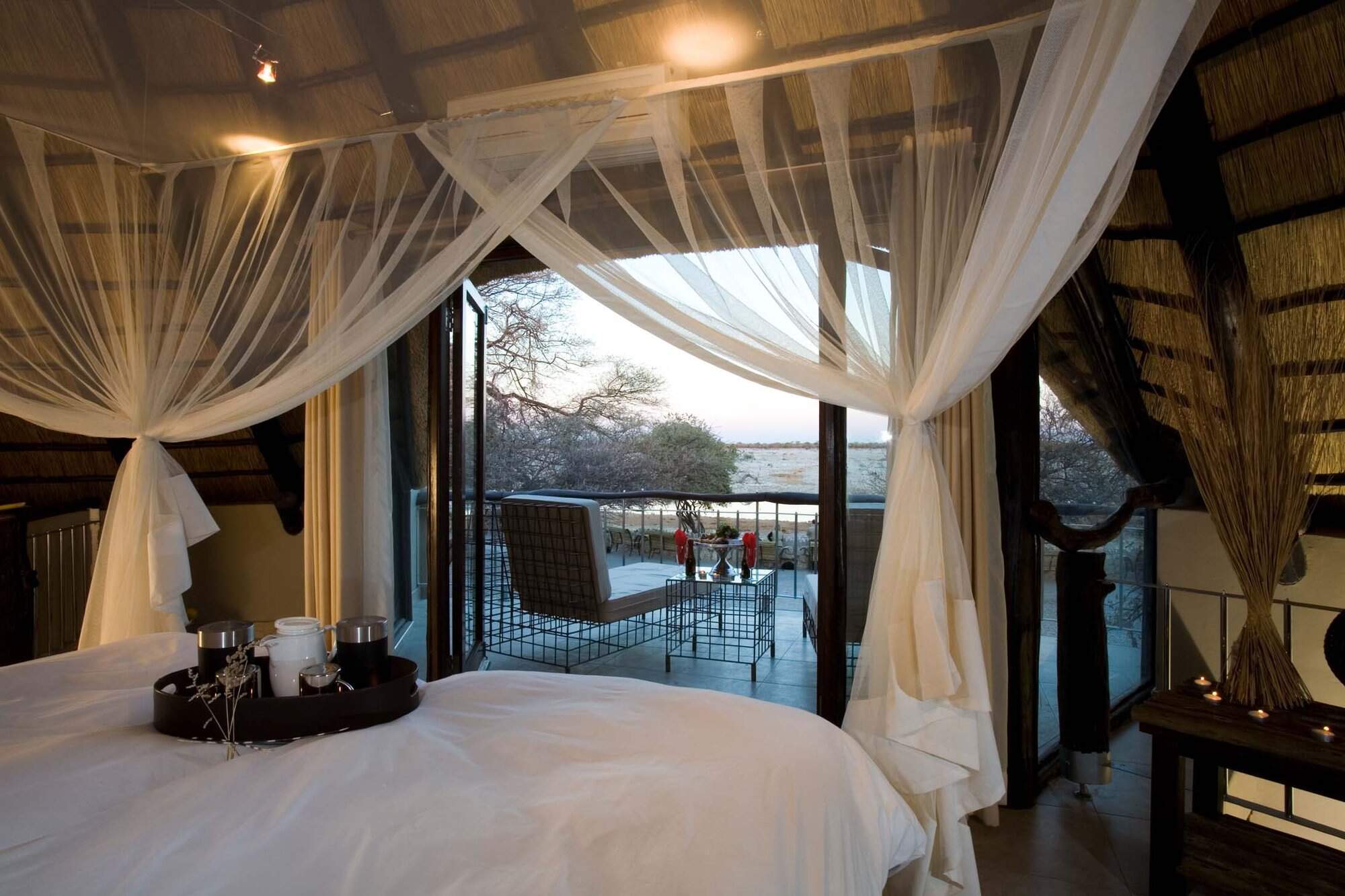 Okaukuejo Camp
"Okaukuejo Camp"
1 night
Arrived 18 Oct 2013

Galton House
"Galton House"
1 night
Arrived 19 Oct 2013