Travel reviews by Mr & Mrs S from Yorkshire
Namibia and 1 other country between 8 Sep 2014 and 29 Sep 2014
"This was a great trip and Tracy helped us a lot with fixing it up and working out where to go. Thank you so much. I was slightly worried about not staying any longer than 2 nights in any place but this turned out to be right for the majority our trip. On reflection the only thing we found that we would have changed was in Etosha. The trip from Okaukuejo to Mushara was a long one considering that we had already done the main waterholes immediately east of Okaukuejo the day before and we basically bypassed them. By the end of the day we were very tired. It probably wasn't helped by the flat tyre we had. I would suggest thinking about stopping for 1 night in Halali camp. We didn't have time to do any waterholes north or west of Okaukuejo.

Sandstone trip from Swakopmund was a good trip. The driver had not long started working for the company. He was a good driver and was cautious driving along the beach. However he was a bit less good at the birds and all 4 of us knew more than him.

Swakopmund. We had two great evening meals. The first in the Jetty restaurant was superb and then at the Tug which wasn't quite as good but was enjoyable too. Great fish well presented, good service and a lively atmosphere. Highly recommend both. Neither very expensive by UK standards.

Driving. We had three long drives but set off early on all three and had arrived in time to do afternoon activities or just rest for a while. The drive from Swakopmund to Doro Nawas took about 6 hours. The coast salt road is a s good a tarmac with little traffic. The first 50-80 kms going in land on C35 were easy but the further we went the less good it became. There had been some recent grading work on some sections. We stopped in Uis. Petrol easy although one of the petrol stations was closed. Had coffee in the restaurant in town sorry forgotten its name. This was ok.

We didn't stop at Brandberg because of time really. The road was less good after Uis but ok. The D2612 was less good quality than before and needed a number of times to slow down. However it was in the process of being graded and the sections already done are in good condition. We got to Doro Nawas in time for the evening activity and this meant we had seen desert elephant really well that evening.

From Doro Nawas to Okaukuejo was a good trip. The gravel road was ok to Khorixas and then is tarmaced all the way. We stopped at the petrified forest which was good and worth seeing. We also stopped at the bakery in Outjo which was excellent as recommended.

The drive from Mushara to Windhoek was easy on the tarmac road with little traffic. We stopped at Otjiwarongo. The Kameldorn Garten had closed and we ended up in fast food restaurant.

Internal flights were excellent. All the pilots were helpful and friendly. The best flight was from Sossusvlei to Swakopmund. This went up the valley across Deadvlei and Sossusvlei, across the desert and then low up the coast past a couple of wrecks and many fur seals on the beach. Brilliant.

The internal flights in Botswana were all very good as well. All on time except when we had to wait for the other passengers to sort their luggage. We managed to find a bag which fitted the dimensions for the little planes. However it didn't seem to matter too much in Namibia but did in Botswana. We found a bag from Eagle Creek(American company on website but bought in Hathersage Derbyshire) a duffel bag which was the right size but quite expensive at £80. We also used some packing cubes for shirts, toiletries etc which made life very easy. the other passengers had a framed bag which was twice the recommended size and spent 40 mins arguing with the local airline and then having to put half their stuff in another bag provided by the airline.

We took a suitcase with us and it was easy to leave both at Windhoek and Maun airports with Wilderness. The only problem was we couldn't open it when we got back to Windhoek! Eventually opened at home.

Etosha. We really enjoyed Etosha. We could have done with more time. We in the end did not visit any waterholes to the west of Okaukuejo as we decided to do those east of there on our first day and then travel halfway on the second day before visiting waterholes. In the end we were very tired by the time we arrived at Mushara. The NWR map is useful. Waterholes:
Ombika Brilliant start. Many elephant, Oryx, Zebra, Springbok, Impala
Okaukuejo as stated elsewhere some great sightings. Worth visiting even if not staying. 8 rhino the highlight.
Aus Kudu, springbok, oryx, hartebeeste,
Nebrowni spotted hyena
Salvadora 3Lion with zebra kill, Jackal, lots of Wildebeest crossing Pan
Halali middle of day Giraffe, impala
Goas 53 elephant including many young in the middle of day. Really playing in water
Nuames more elephant
Near Springbokfontein Black rhino trying to mate
Dik dik drive many dik dik. Leopard seen by others
Klein Namutoni Elephant zebra giraffe kudu impala springbok
Most of the others were dry or had little game."
Arranged By Tracy Lederer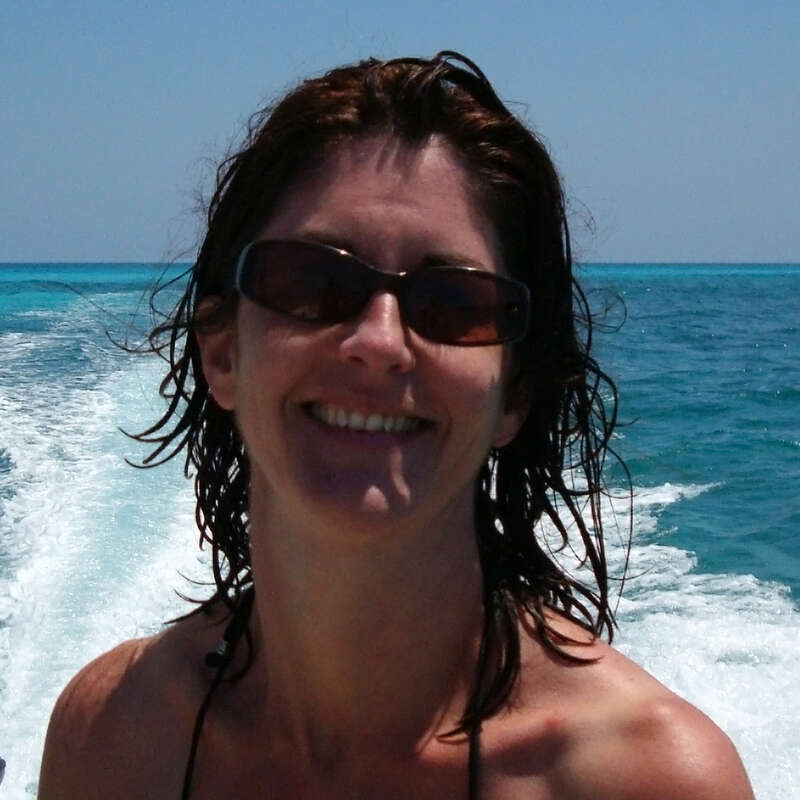 ---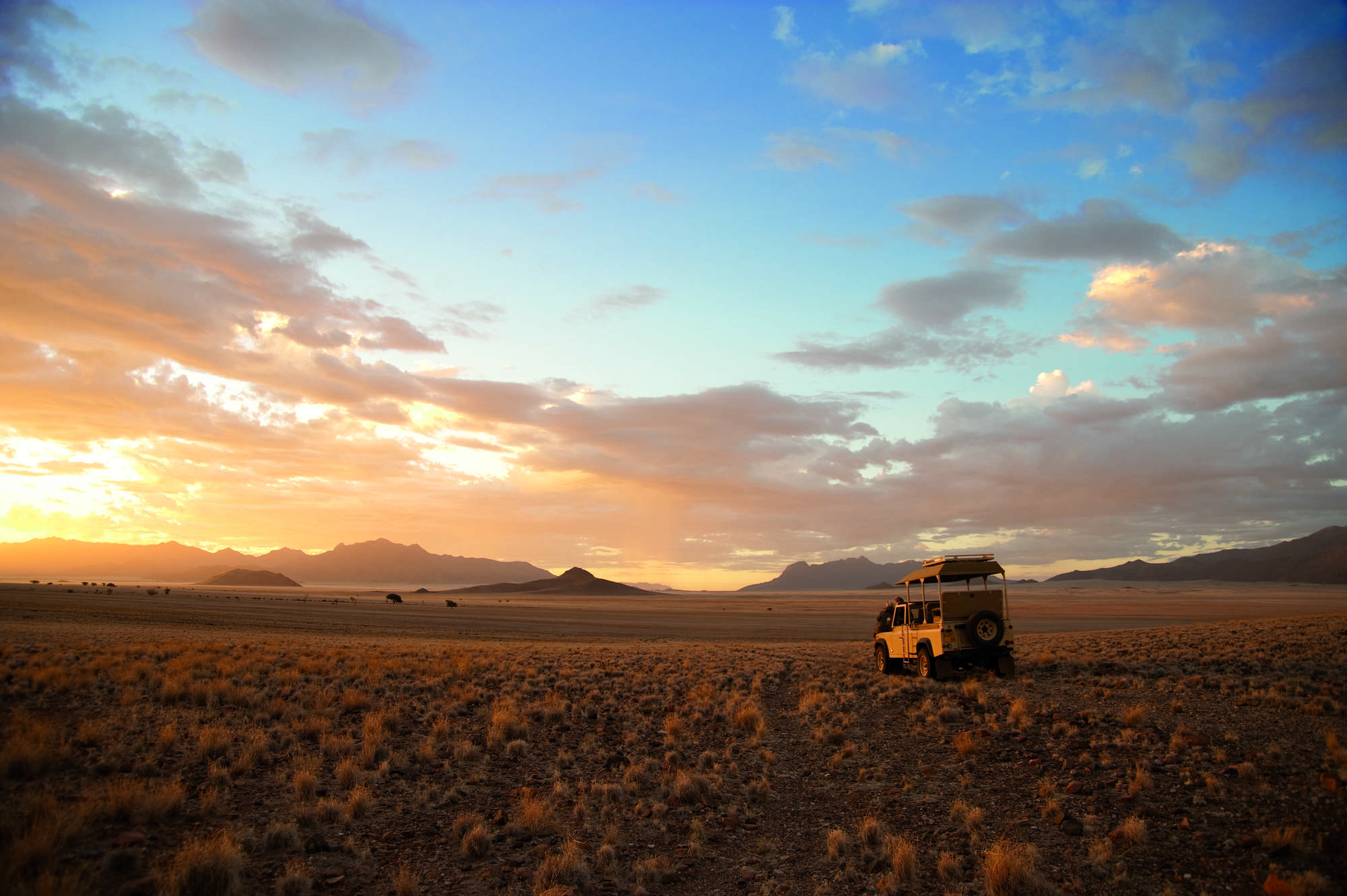 Wolwedans Dune Camp
"Wolwedans Dune Camp review"
2 nights
Arrived 9 Sep 2014

Kulala Desert Lodge
"Kulala Desert Lodge review"
2 nights
Arrived 11 Sep 2014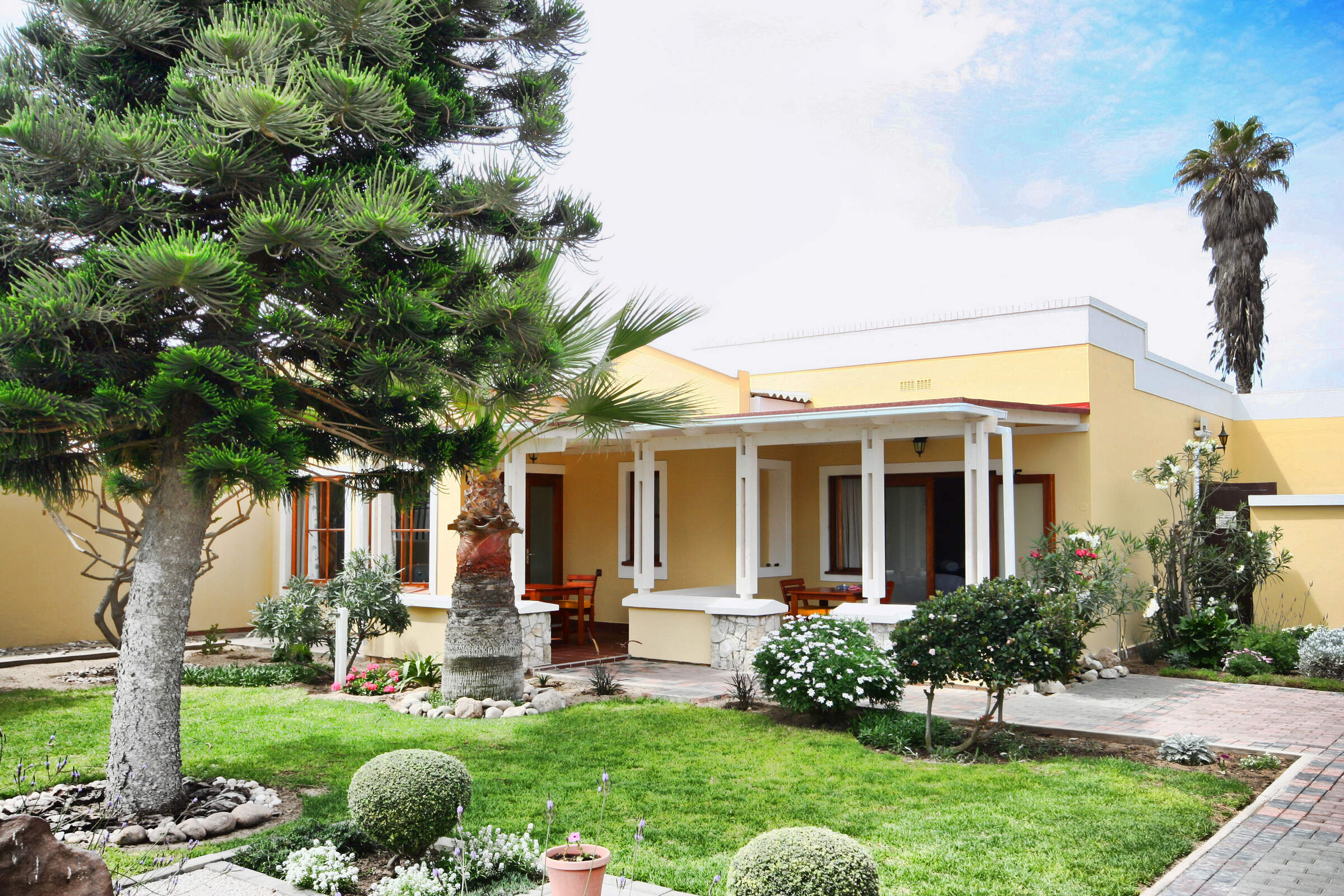 Cornerstone Guesthouse
"Cornerstone Guesthouse review"
2 nights
Arrived 13 Sep 2014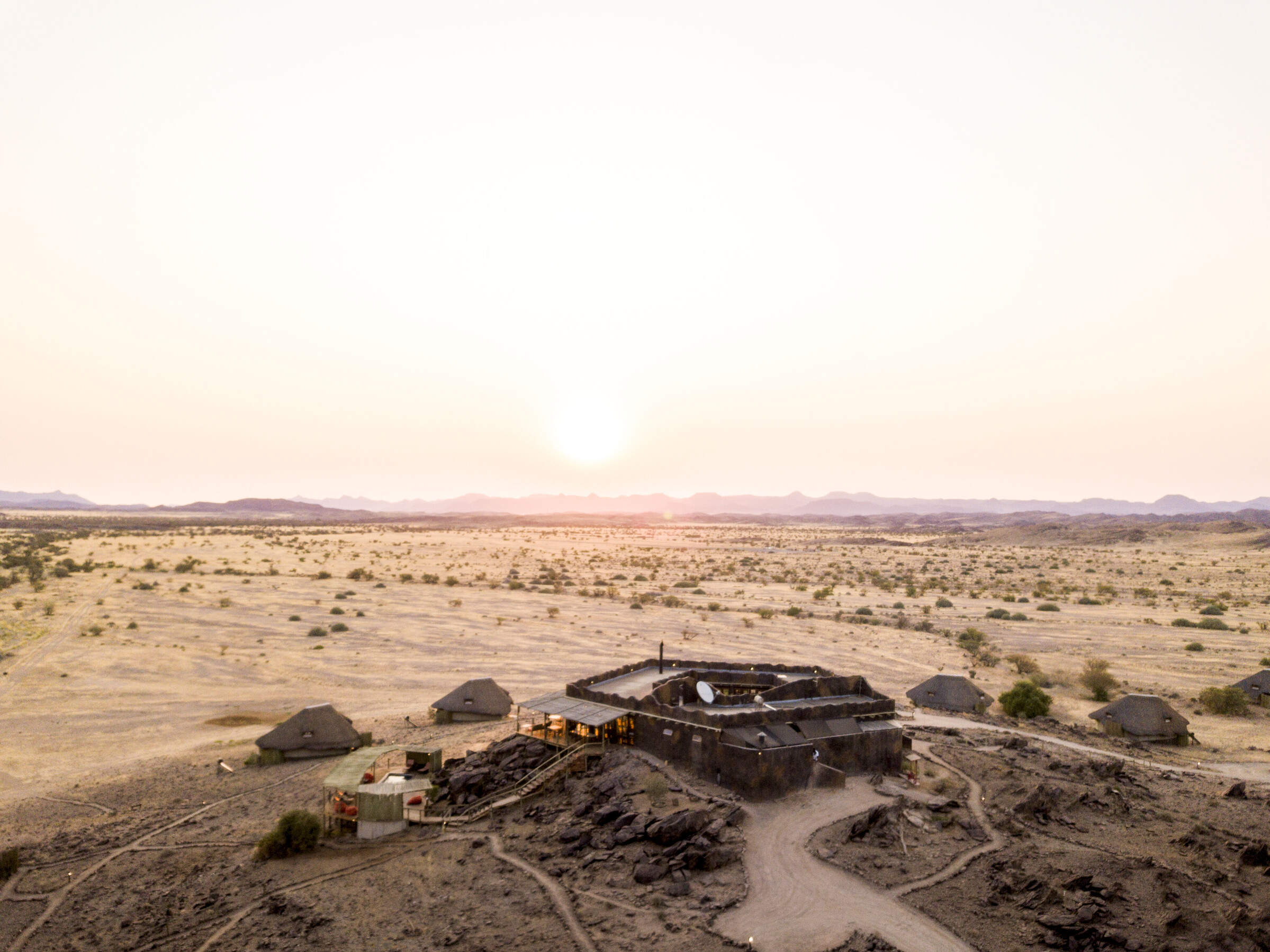 Doro Nawas
"Doro Nawas review"
2 nights
Arrived 15 Sep 2014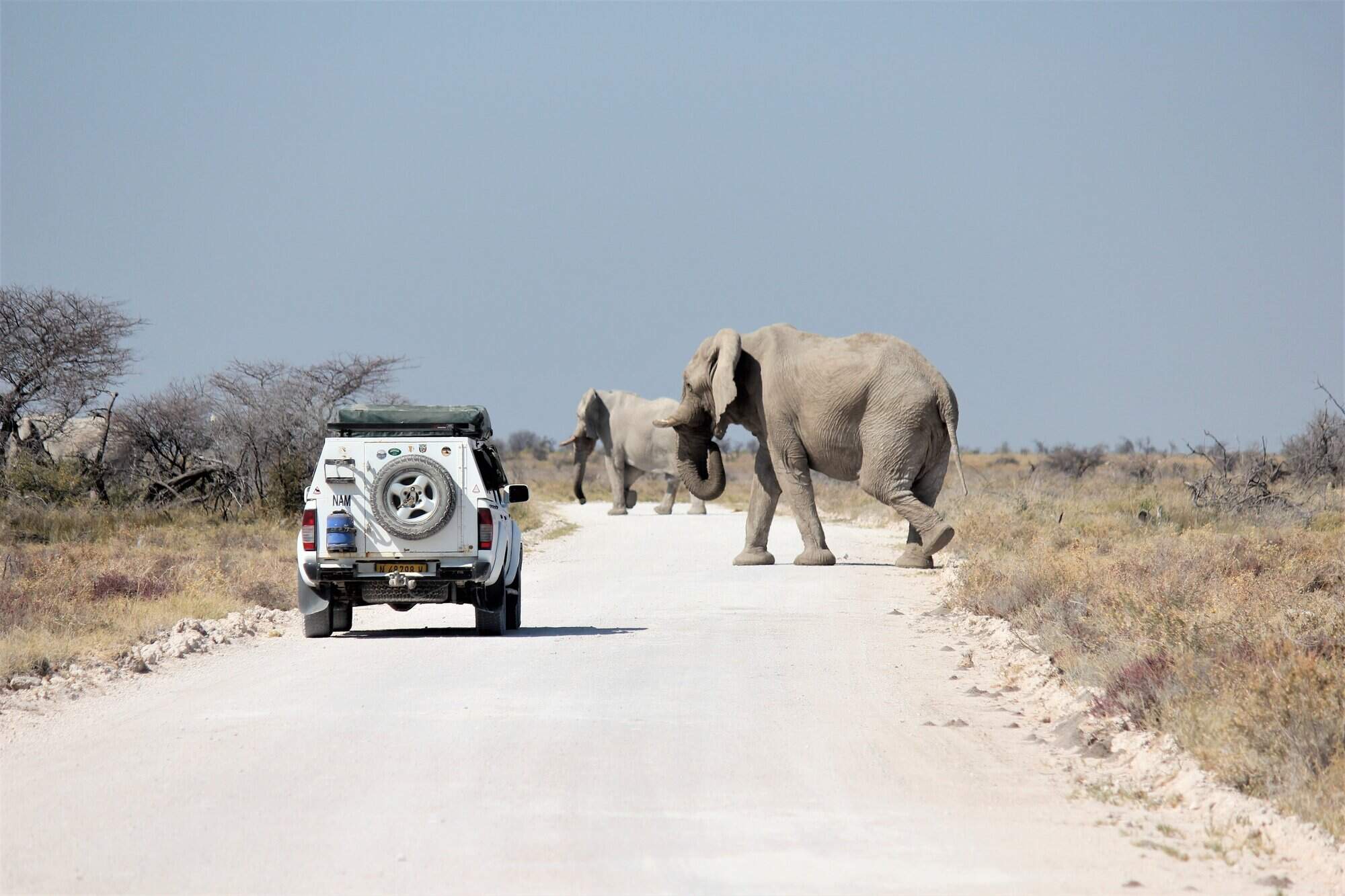 Okaukuejo Camp
"Okaukuejo Camp review"
2 nights
Arrived 17 Sep 2014

Mushara Bush Camp
"Mushara Bush Camp review"
2 nights
Arrived 19 Sep 2014

Olive Grove
"Olive Grove review"
1 night
Arrived 21 Sep 2014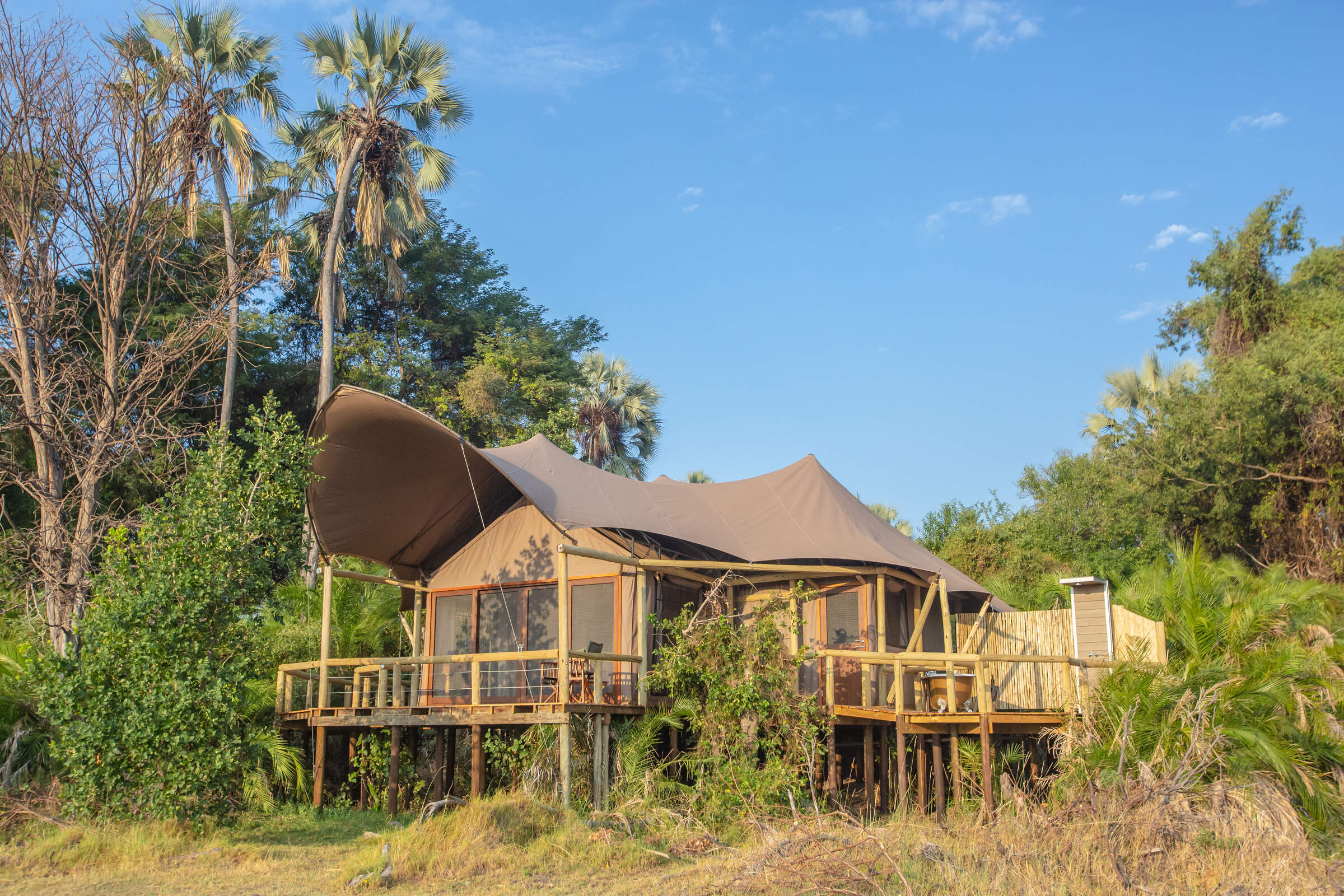 Jacana Camp
"Jacana Camp review"
2 nights
Arrived 22 Sep 2014

Little Kwara
"Little Kwara review"
2 nights
Arrived 24 Sep 2014
Lodge not featured by Expert Africa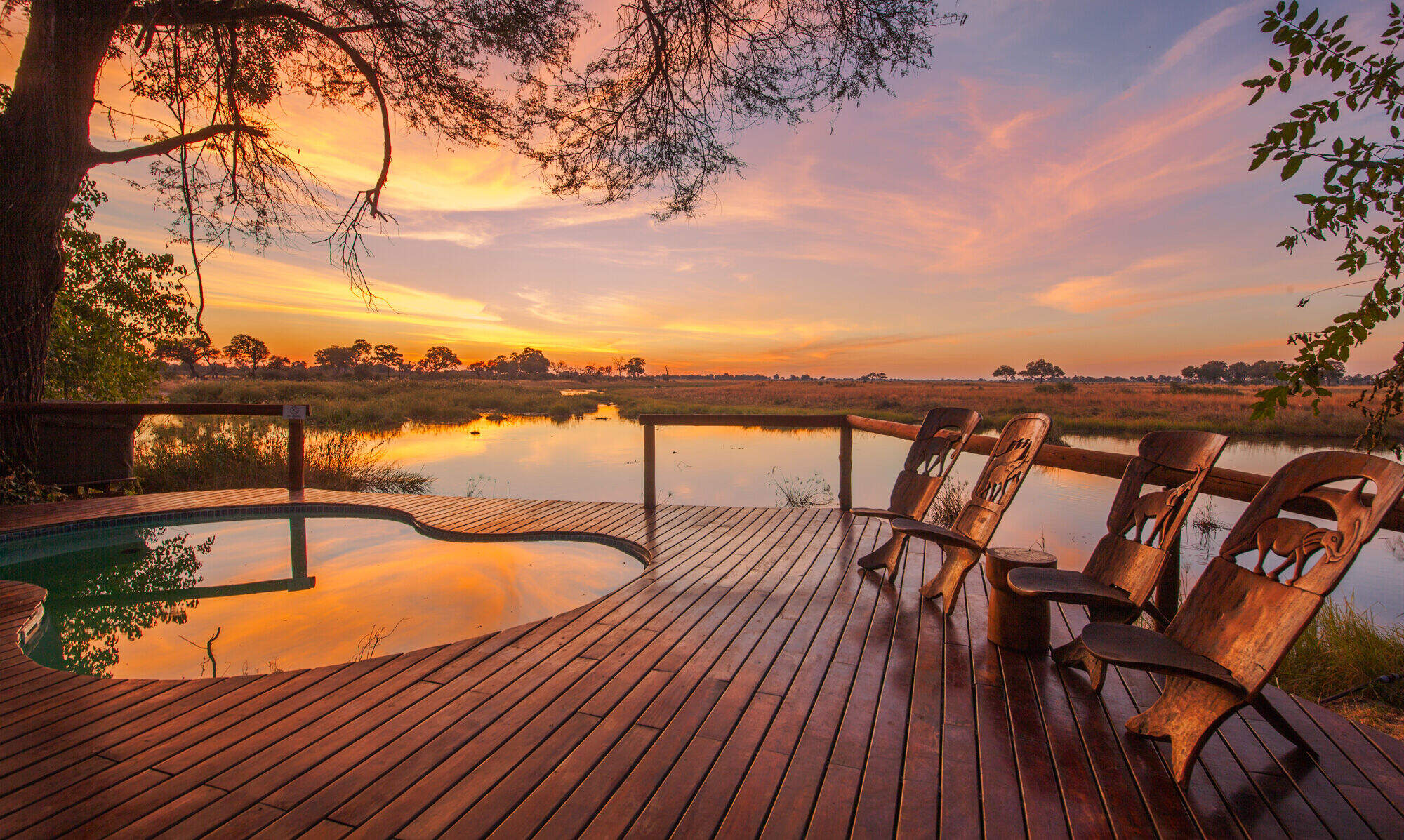 Lagoon Camp
"Lagoon Camp review"
2 nights
Arrived 26 Sep 2014