Travel reviews by Damara Dik Diks from UK
Tanzania and 1 other country between 11 Jul 2019 and 25 Jul 2019
"This trip was wonderful. It came about because our eldest son was working in Dar Es Salaam. But we had already used Expert Africa in the past to take our three sons to Namibia. That had been the best family holiday for us. We felt we must use Expert Africa again. I can only say that I am indebted to the knowledge of Lyndsey Marris, and the fact that Expert Africa listens, wants to know what we are looking for, what kind of budget do we have, and then makes carefully thought out suggestions. Lyndsey was so good. Absolutely excellent.

The trip was in every way memorable. Each place we stayed at was great. Lyndsey had provided us with a spot on itinerary. I feel with Expert Africa we are privileged to have people who care about Africa, and who really know it. I wouldn't hesitate to recommend the company. I wish we could return to Africa in the future, but not sure when!

As someone who has lived in Africa and whose work a long time ago(!) was dealing with books for Africa, I feel passionately about it, and two of our three sons have lived there. Chris's books are the best, without a shadow of a doubt. The Zanzibar book is full of rich detail and I left it with Jasper to keep as he is still out in Dar. It is a superb book.

Having time with Jasper in the Selous and on Zanzibar was incredibly special. We will not forget it. Jasper was blown away by the Selous in particular. Thank you, Expert Africa. Our youngest son lived in Botswana; one day I hope to get there, but for now, from the bottom of our hearts, thank-you."
Arranged By Lyndsey Marris

---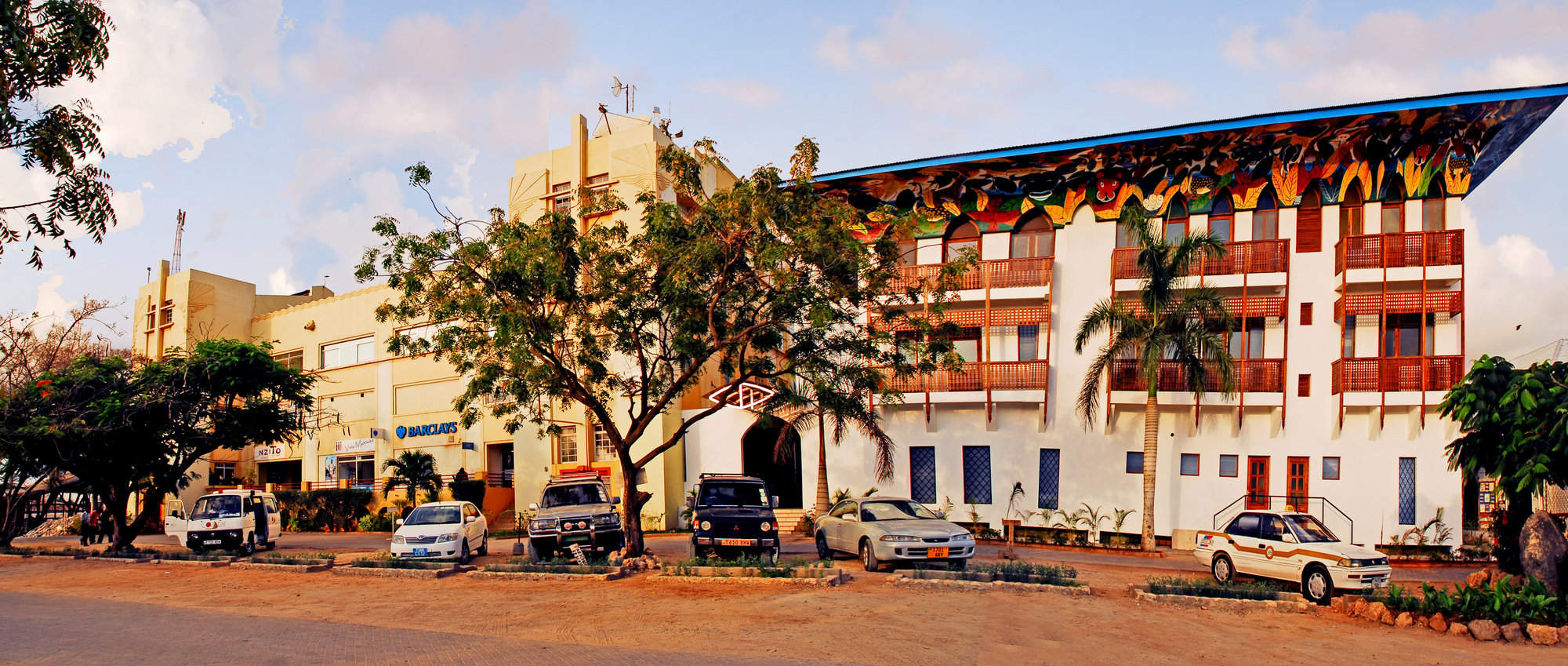 The Slipway
"Perfect First Hotel"
2 nights
Arrived 12 Jul 2019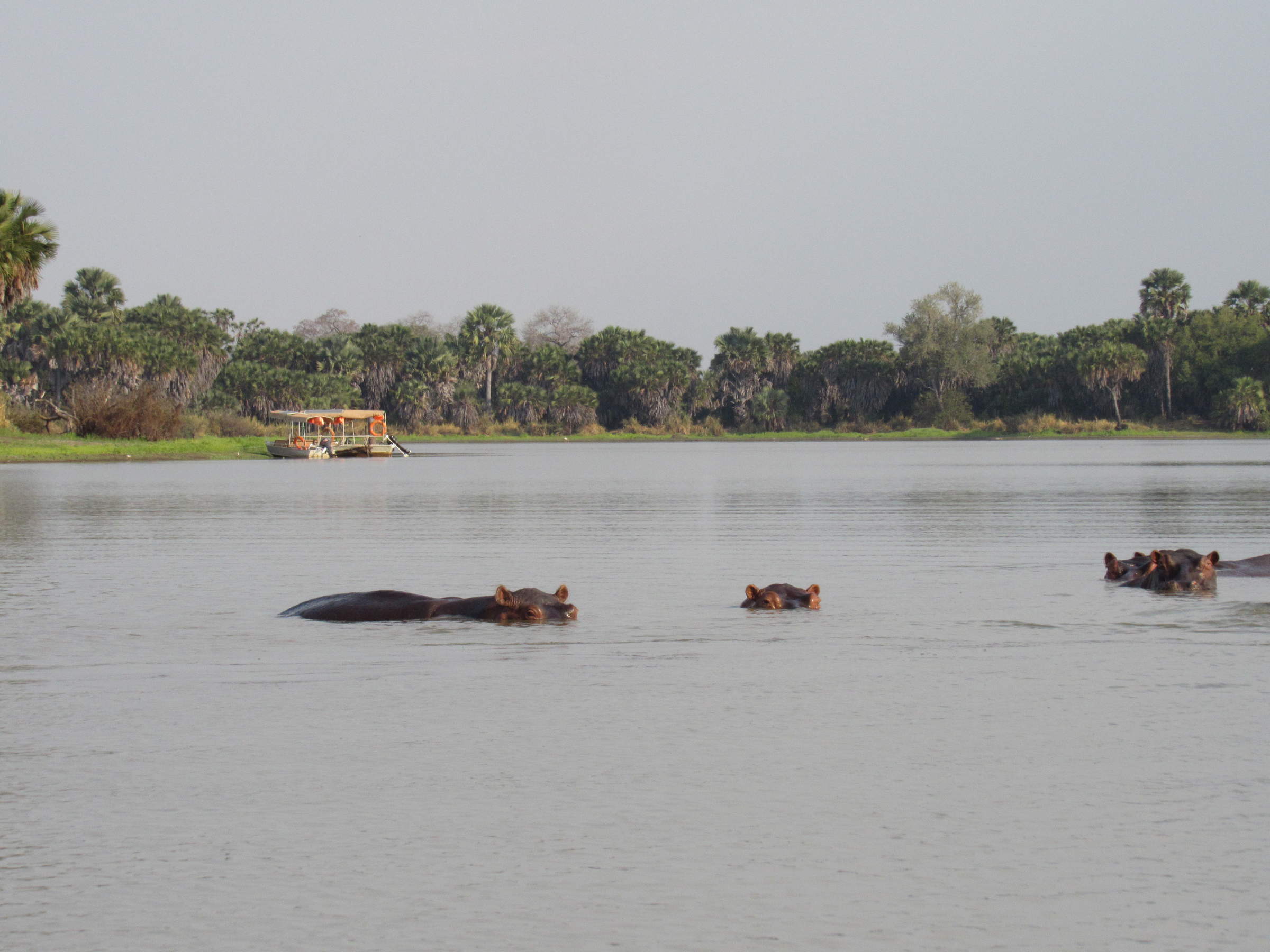 Lake Manze Adventure Camp
"Magic in the wilderness"
3 nights
Arrived 14 Jul 2019
Sightings report
---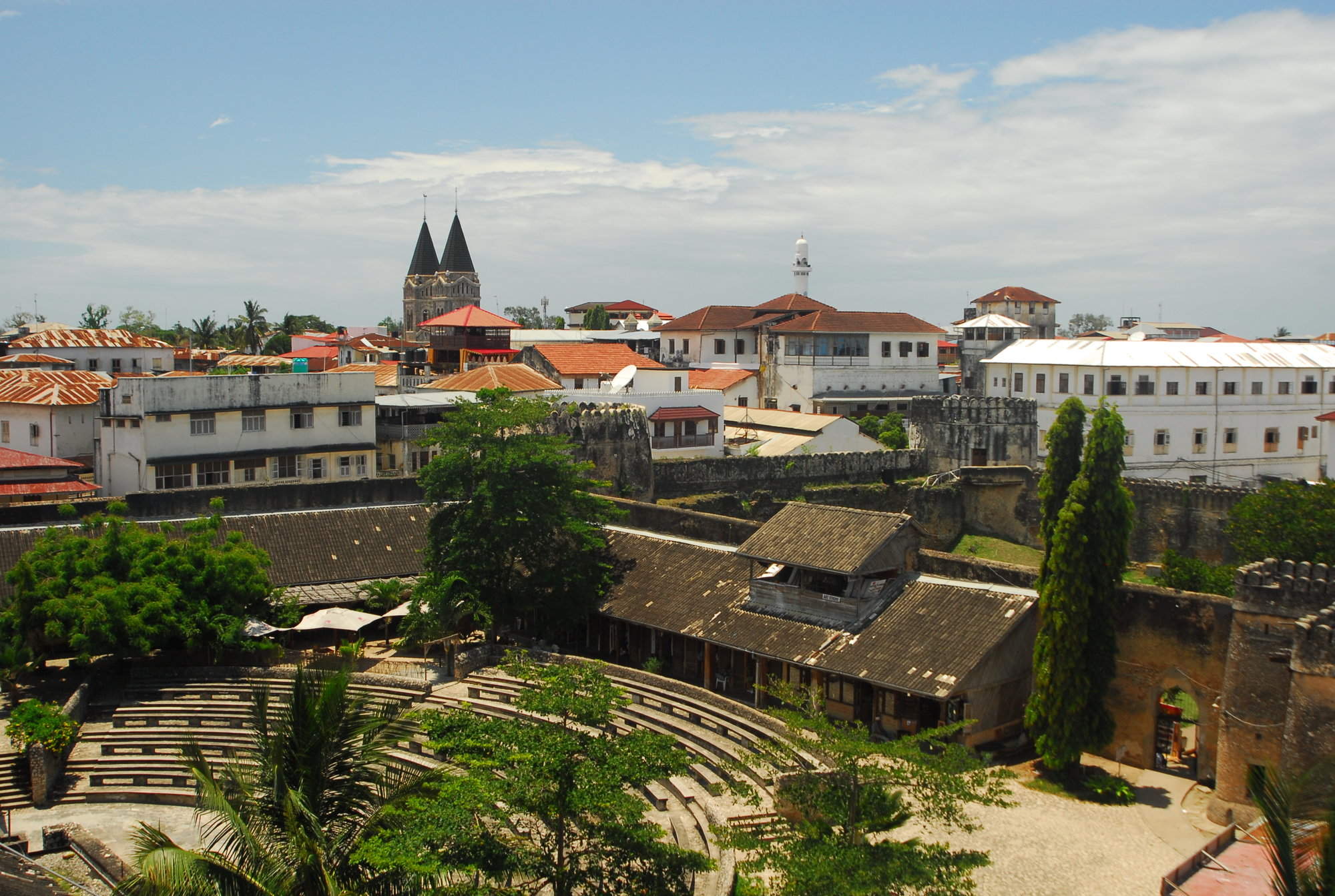 Emerson Spice
"Gorgeous stay in historic hotel"
2 nights
Arrived 17 Jul 2019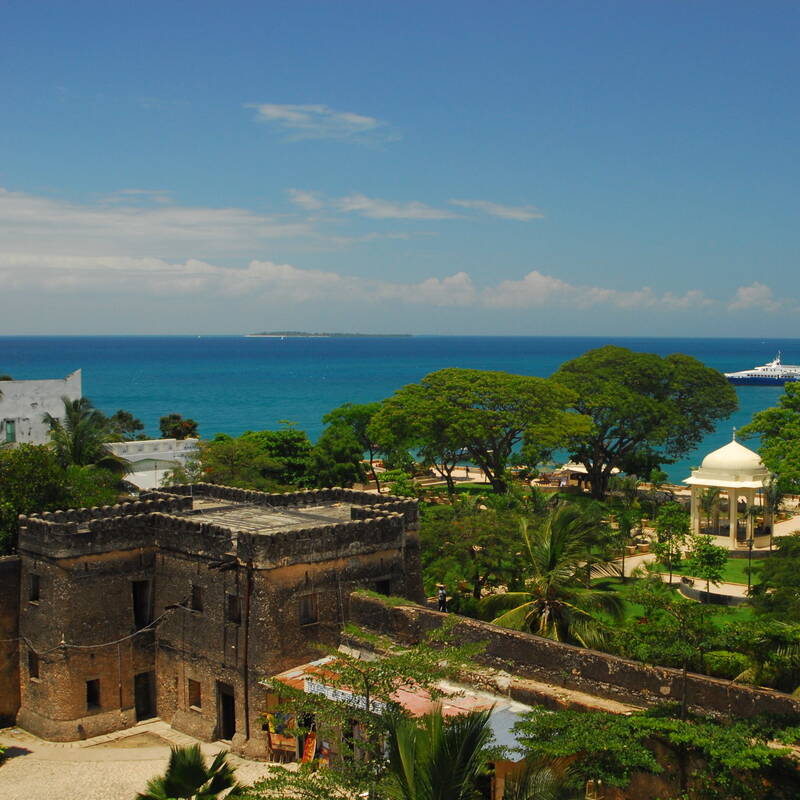 Stone Town Discovery Tour
"Intersesting, informative Tour"
18 Jul 2019 • All-day excursion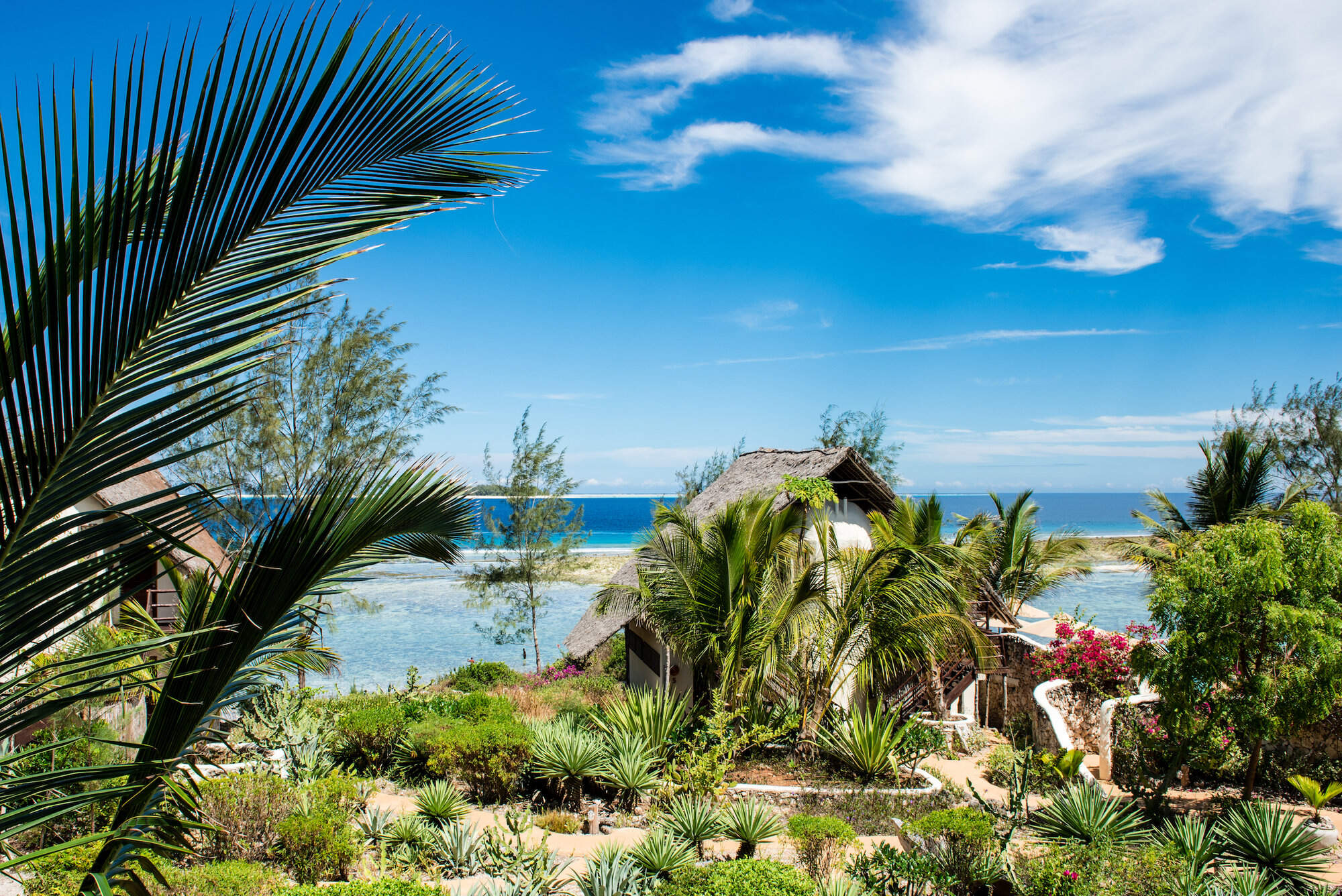 Sunshine Marine Lodge
"Unwinding and chilling out at Sunshine Marine"
5 nights
Arrived 19 Jul 2019
A trip of a lifetime - unforgettable
Namibia between 1 Aug 2008 and 20 Aug 2008
"Everywhere we went our expectations were surpassed. The people of all colours and backgrounds were so kind and gentle. We never felt unsafe. We enjoyed driving ourselves around - the landscape of Namibia is so unspoilt and pristine and so open. The space is amazing.

Our Expert Africa team _ Maruska and latterly Gwyneth - were wonderful. Maruska - you organised it all with such thought. It was wonderful to be back in Africa and in a part I didn't know at all. Our three sons, 11, 13 and 15, will never forget this holiday. They proved such keen bird and animal watchers that they put me to shame. Their enthusiasm never faded. They, like my husband and I, were enchanted by talking to the locals. I wanted the boys to meet local people where possible. We talked to waiters and guides and cleaners wherever we could as well as to owners. Each has his tale to tell. OUr guides were so well spoken in English and so keen to get tourism going in the right direction. I pray that it will not become a spoilt country - it has so much to offer. How meals of such delicacy were prepared in such remote locations I will never know - topclass food in back of beyond locatiions with views to die for.

Once back in Windhoek, I would strongly recommend a visit to the Craft Centre. We had our final lunch there and bought things there before driving to the airport. Safe parking there too. The art and crafts are just wonderful - better than anywhere else and all under one roof - you need at least two hours there.

Re Tipping - we found it hard to know how much to give at each lodge intot the Tip Box. Could be that we were overgenerous! Also, it is often hard as one doesn't have any small notes to hand to porters etc. Need to advise travellers to try and change big notes in towns prior to driving out to the back of beyond as we sometimes ended up giving far too much to people as we had nothing small to offer and we didn't want to leave them empty handed. Car guards - good to warn people of them and the need to hand them something each time. Extra advice on the phone would be helfpul prior to departure re this.

Good walking shoes essential!No need to take swimming towels as every lodge had them and just bulks up luggage. Would not take a child younger than our youngest as a lot of driving and he was fine but anyone younger no good. Binoculars essential for each member of the family - we had enough and it made such a difference as there is so much to see at the side of road eg ostriches, oryx, springbok, baboons all seen from normal driving.

It was the most wonderful trip and the selection of lodges were fantastic and we wish we could go back there. Thank-you so much. Expert Africa went beyond all our expectations. We have given our three sons an introduction to Africa, one part of it: Namibia, and we all succumbed to its beauty and we were lucky to travel with Expert Africa."
Arranged By Maruska AdyeRowe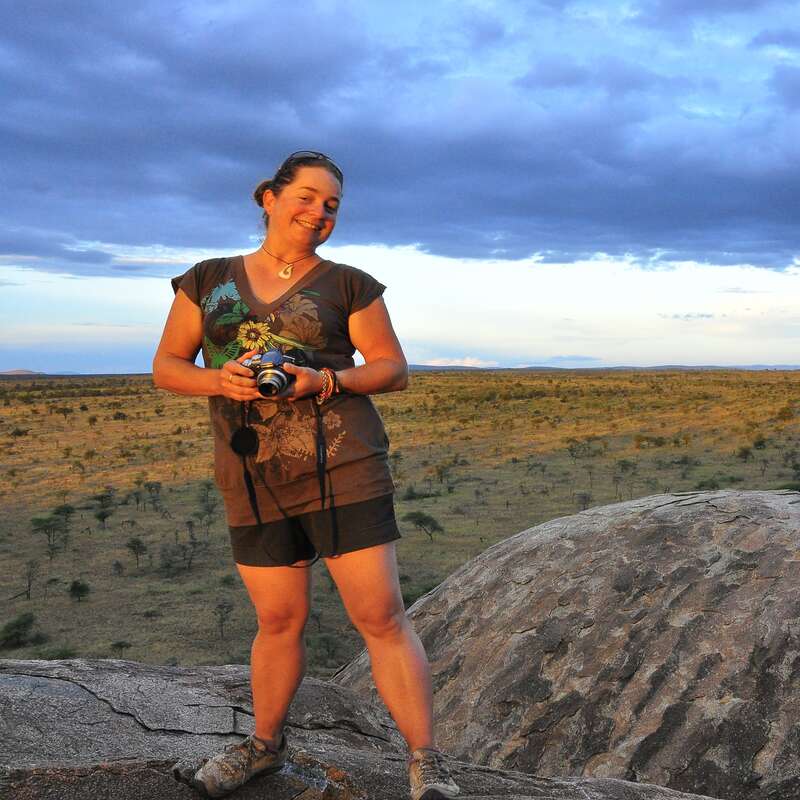 ---

Hilltop House, Namibia (this camp has since closed)
"Great, homely hotel with character"
1 night
Arrived 2 Aug 2008
Lodge not featured by Expert Africa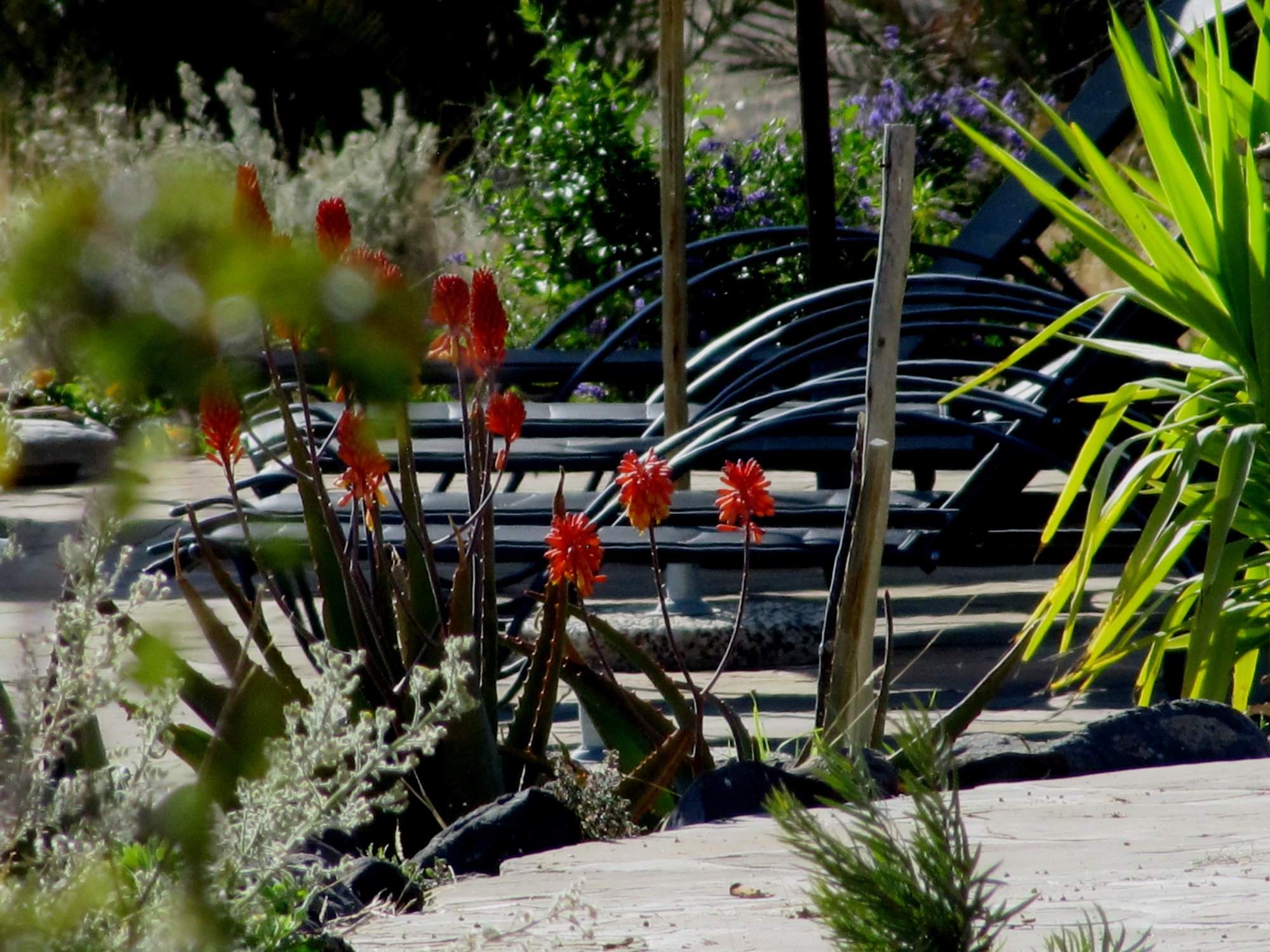 Zebra River Lodge
"Wonderful individual lodge in stunning region"
2 nights
Arrived 3 Aug 2008

Kulala Desert Lodge
"stunning desert lodge"
2 nights
Arrived 5 Aug 2008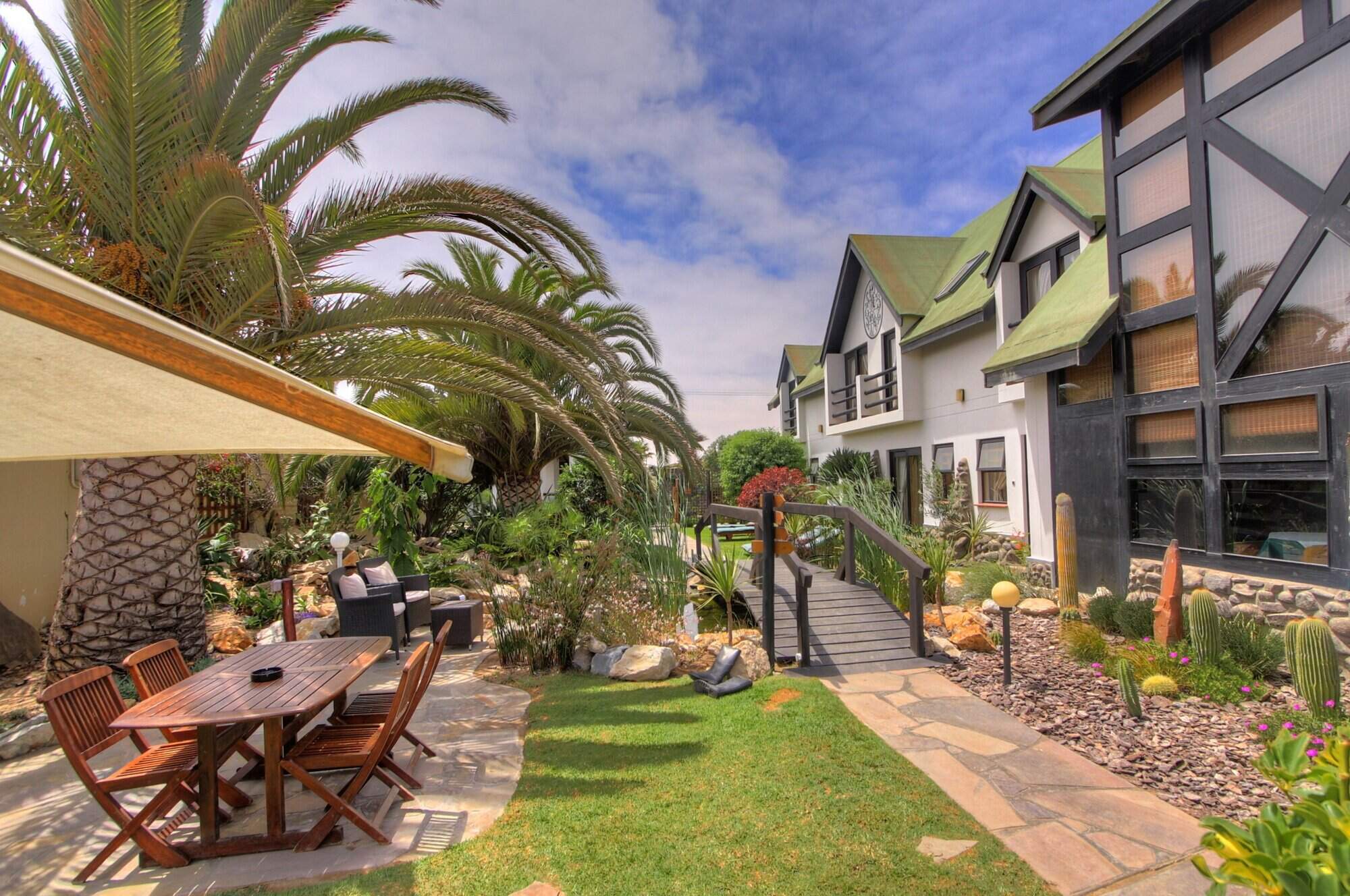 Sam's Giardino
"Sam makes this place special"
4 nights
Arrived 7 Aug 2008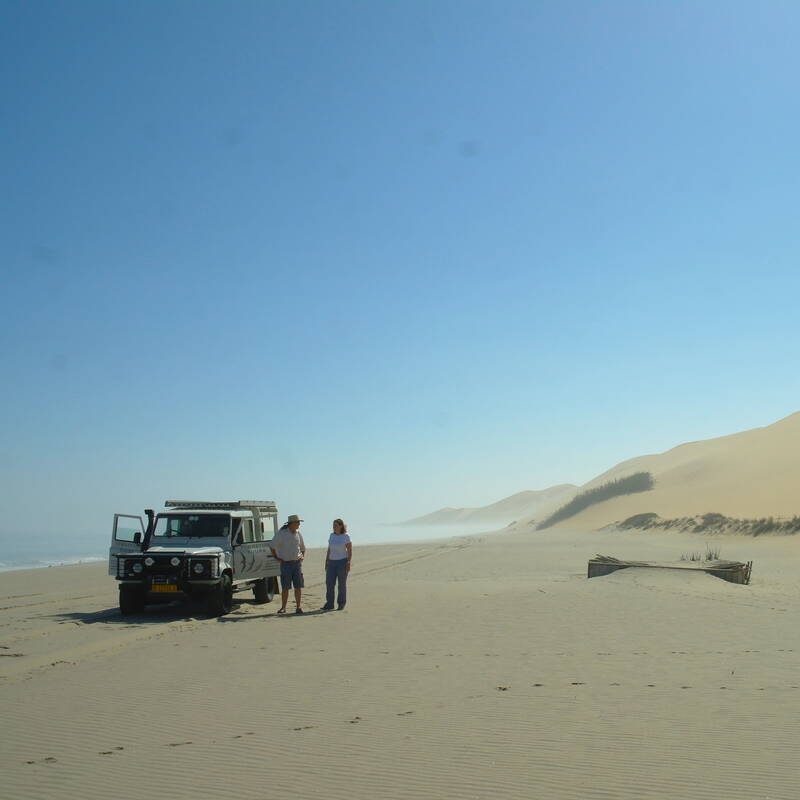 Coast and Sandwich Harbour
"Good trip but destination not reached!"
8 Aug 2008 • All-day excursion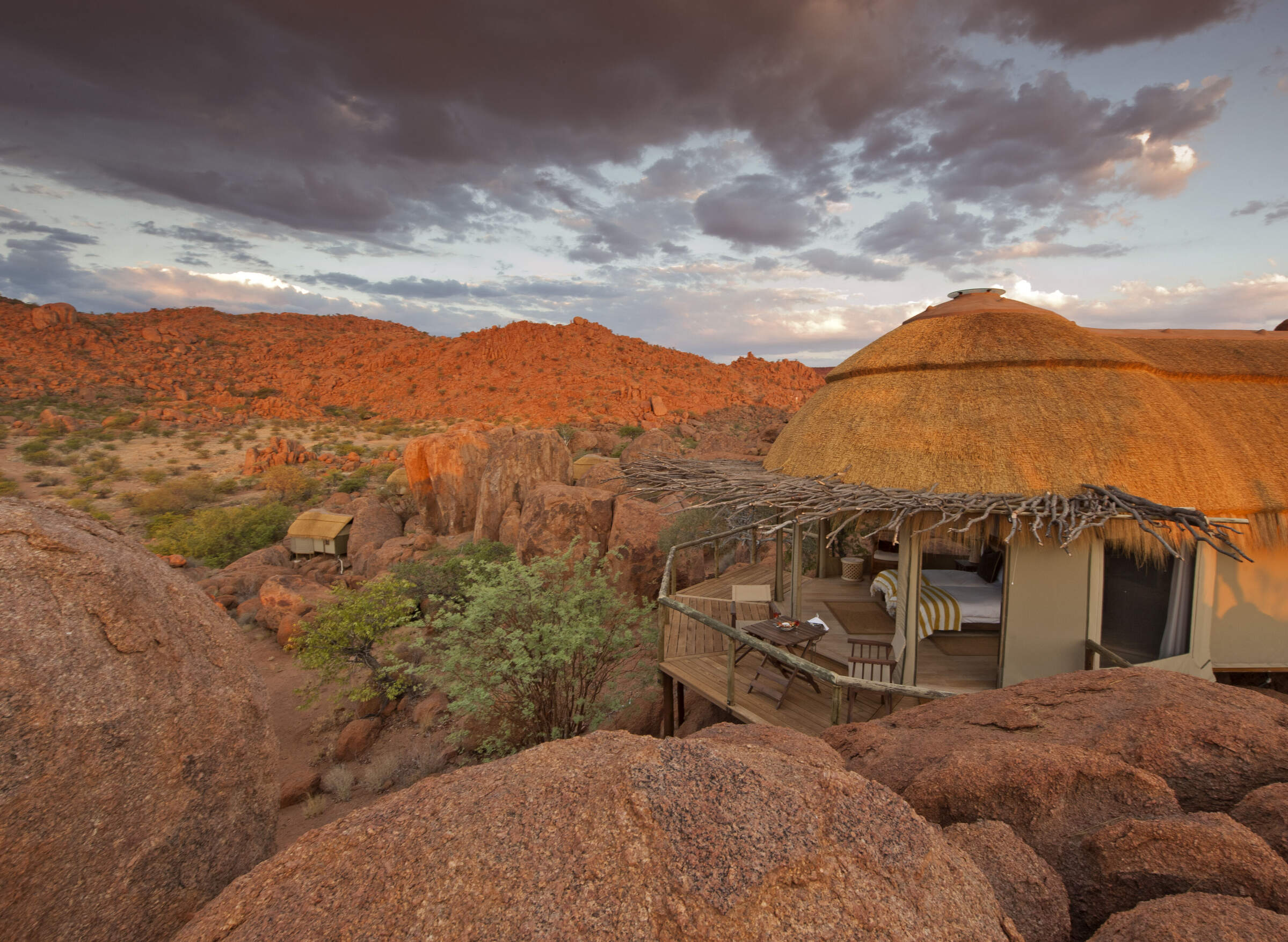 Mowani Mountain Camp
"Views of such beauty and magnitude"
2 nights
Arrived 11 Aug 2008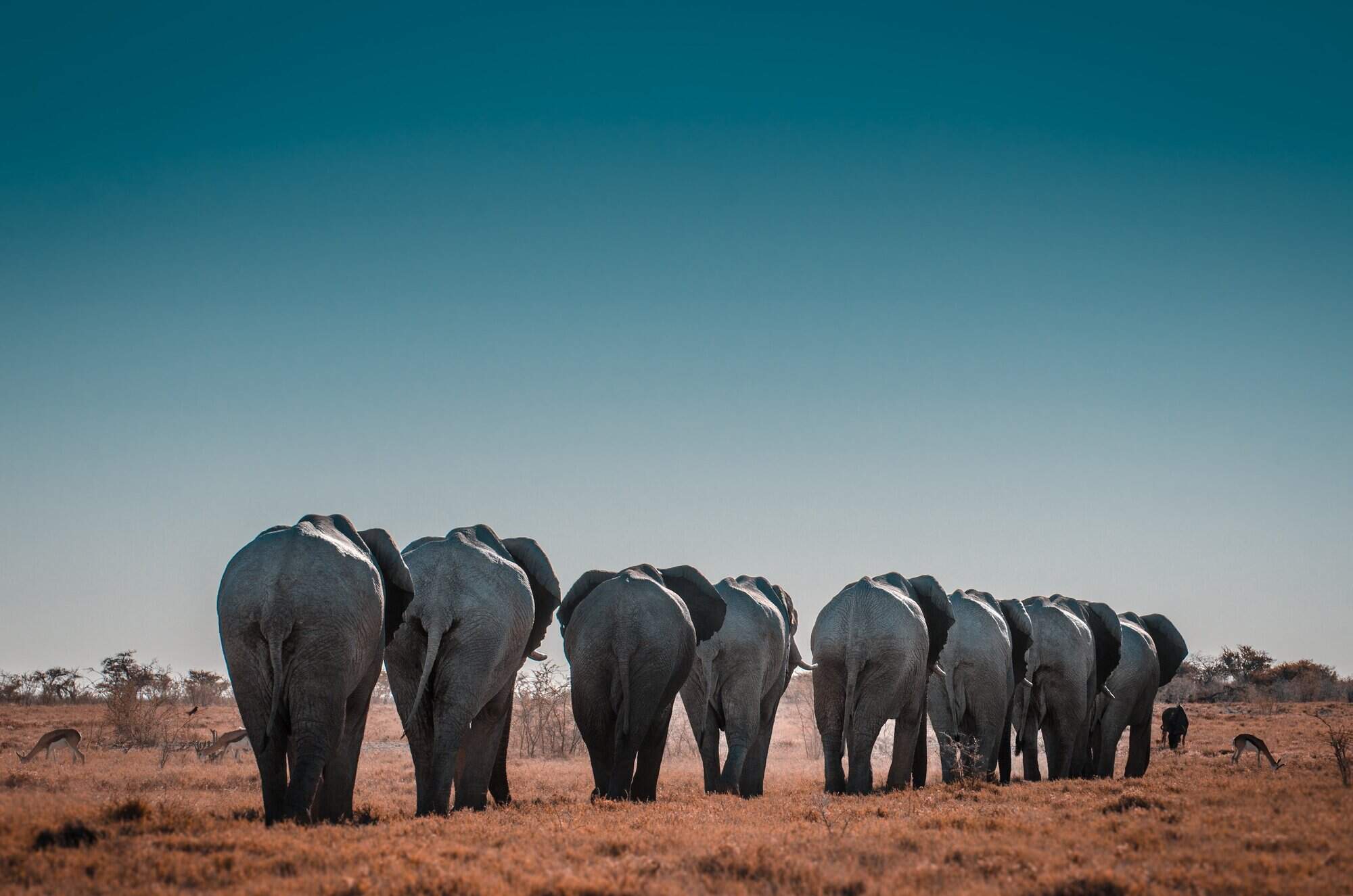 Halali Camp
"Practical, very good chalet and central"
2 nights
Arrived 13 Aug 2008

Onguma Forest Camp
"Superb lodge set deep in wooded area"
2 nights
Arrived 15 Aug 2008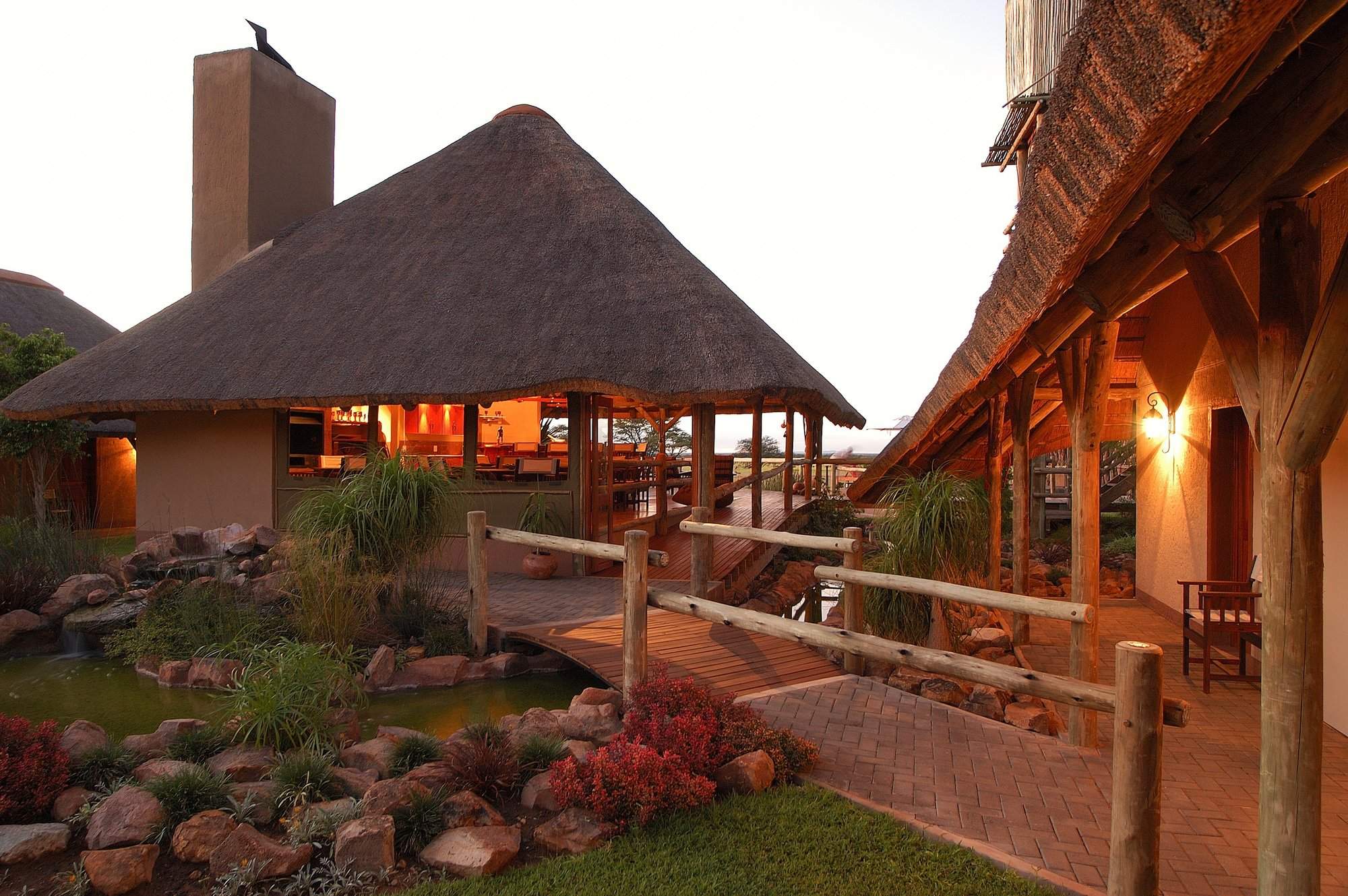 Frans Indongo Lodge
"Modern lodge - efficient and friendly"
2 nights
Arrived 17 Aug 2008