Travel reviews by Mr & Mrs S from T Wells
Wonderful experience; will it last?
Namibia between 14 May 2009 and 2 Jun 2009
"An excellent experience, well planned.

The distances were OK but with not much to see from the road took up an undue proportion of the holiday time - maybe travelling between locations by light aircraft would be better. The lodges etc. were all very different, which was good, but on a lot of the game drives we tended to see the same animals. We were pleased not to have stayed at any of the camps inside Etosha as they lacked atmosphere but they did look very clean and Okaukuejo's water hole, not to be missed and with good viewing facilities, had an amazing number of wildlife visitors.

There had been a lot of rain this year so the grass was tall and hid e.g. cheetahs which might have been there. The reserves did not have the 'wildness' of e.g. the Masai Mara. We had no problems at all with our bookings and ExpertAfrica are to be congratluated on this and all other aspects."
Arranged By Maruska Adye-Rowe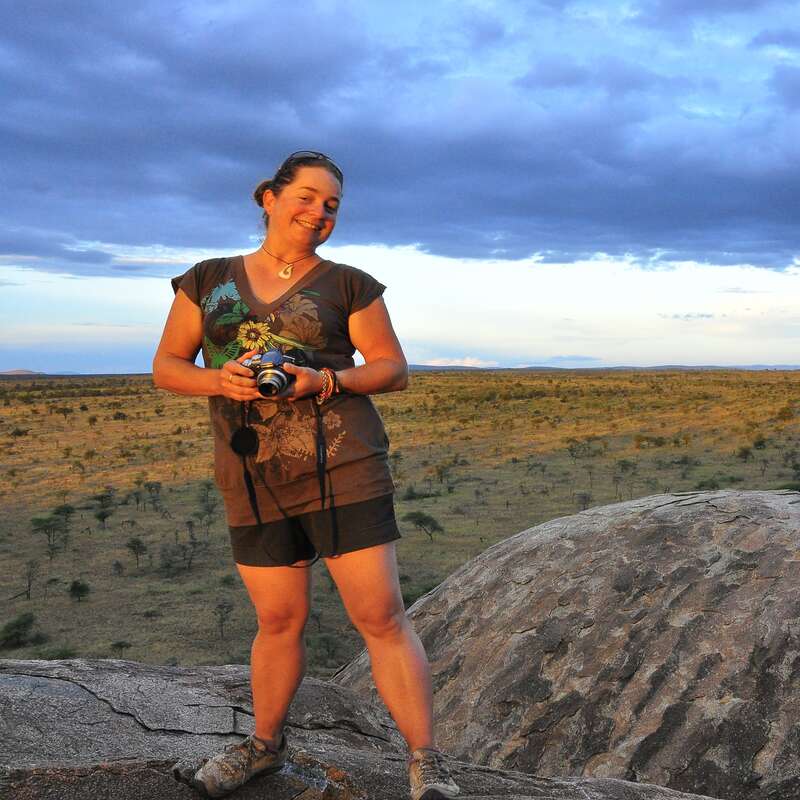 ---

Terra Africa, Namibia (this camp has since closed)
"Safari tour first night stopover"
1 night
Arrived 15 May 2009
Feedback response
---
The co-owner and manager of Terra Africa, Rolf, was keen to respond to this feedback, and wrote to us:

"Thanks for this feedback; critiques like this are always useful as we aim to constantly improve our service.

We always offer tea and coffee, in the lounge or garden, to guests who arrive very early (as was the case with these guests, who arrived at about 8:30). Thus our visitors can relax in comfort until their room is ready, which is usually well in advance of a 'normal' hotel check-in time of 2pm. We regret that they felt we were not attentive during this time.

Their room was a well-light north facing room; the stone dressing tables form part of the room lay-out and design – we do however understand that they aren't to everybody's taste.

Terra Africa is proud to offer 23 satellite TV channels and 15 satellite radio channels. This is a much larger choice than the normal 4-5 channels generally available in Namibia – although obviously I'm sorry that these travellers still felt that the choice was poor. There are clear instructions on how to operate the satellite decoder and TV-guides in each room; and our team will always be happy to help guests with this if they ask.

These travellers commented to me about the toilet paper in the guest bathroom after I had collected them from their guest room, en-route to their departure at 9AM. At that point the staff hadn't yet done their morning check on the public-area toilets, so I apologised and double-checked that the staff visited this specific toilet in question.

I greatly regret that their stay was not up to their expectations, and have noted this feedback and investigated matters. We do need travellers to realise that Terra Africa is a guesthouse; not a hotel – and this gives us a few disadvantages as well as many advantages.

Kind regards, Rolf"


Lodge not featured by Expert Africa

Bagatelle Kalahari Game Ranch
"Relaxed tourist ranch with fair safari drive."
1 night
Arrived 16 May 2009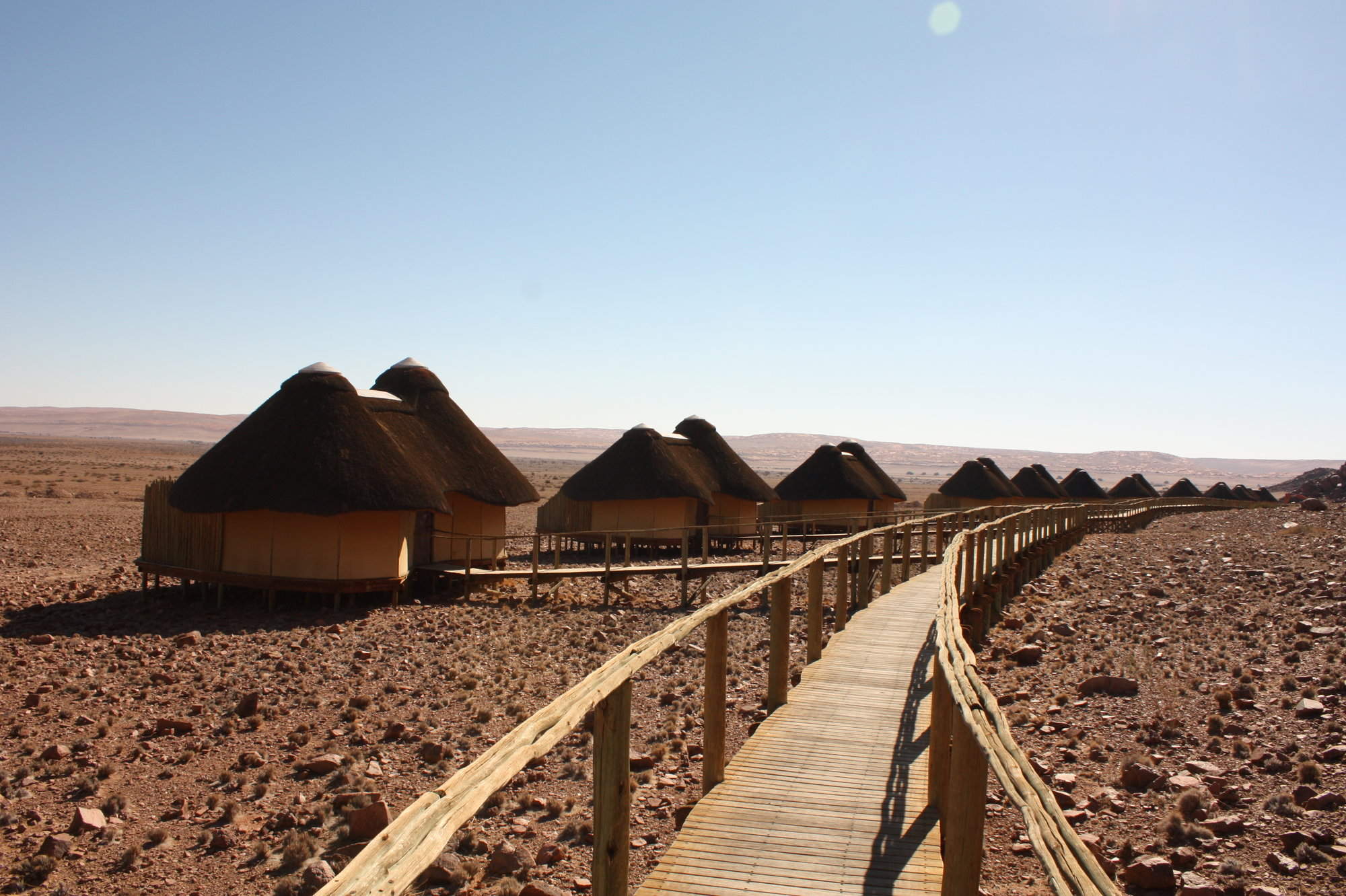 Sossus Dune Lodge
"Dramatic desert plain scenery"
3 nights
Arrived 17 May 2009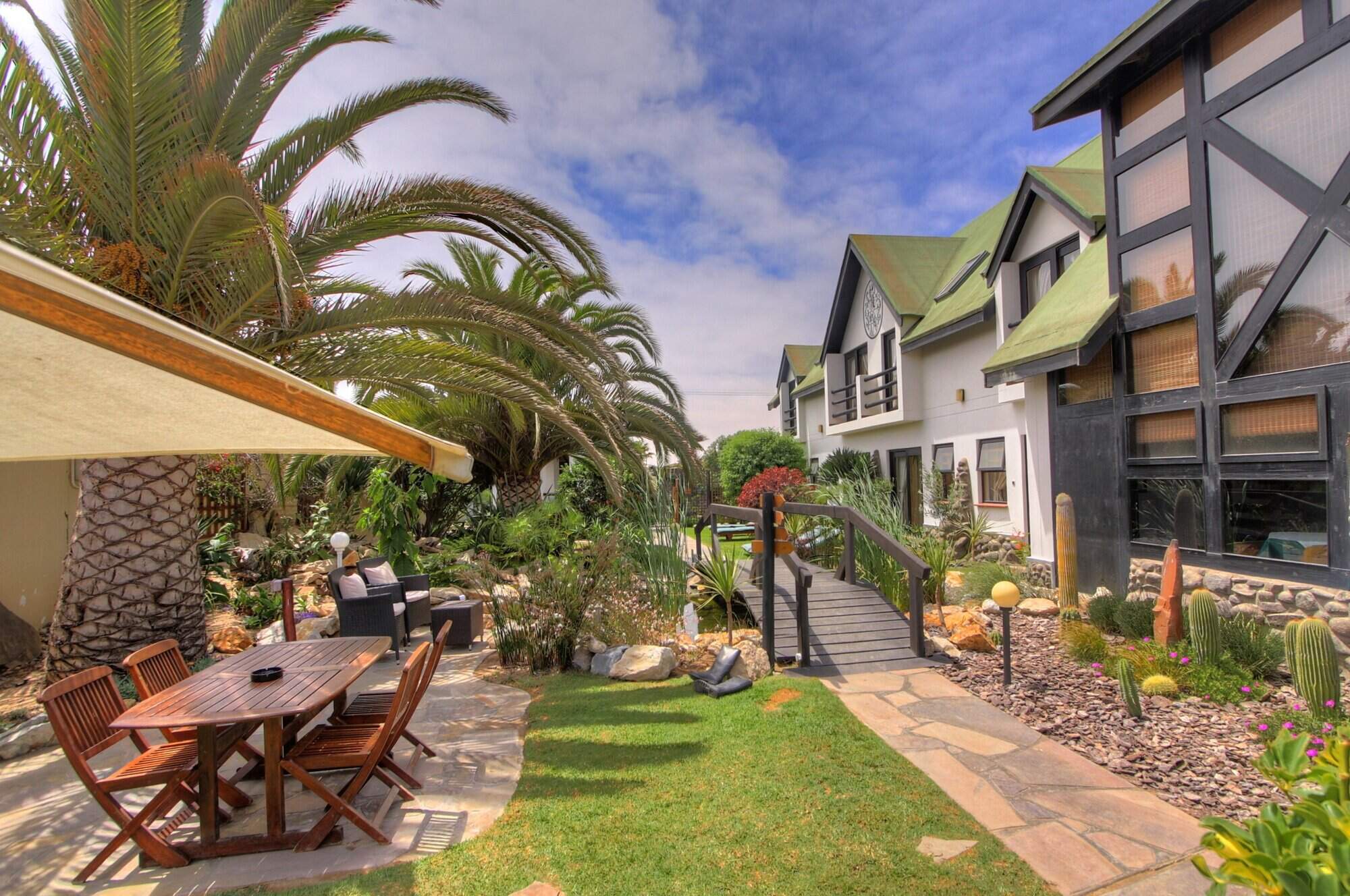 Sam's Giardino
"Unusual stay in drab coastal town"
2 nights
Arrived 20 May 2009

Mowani Mountain Camp
"'Out of Africa' views"
2 nights
Arrived 22 May 2009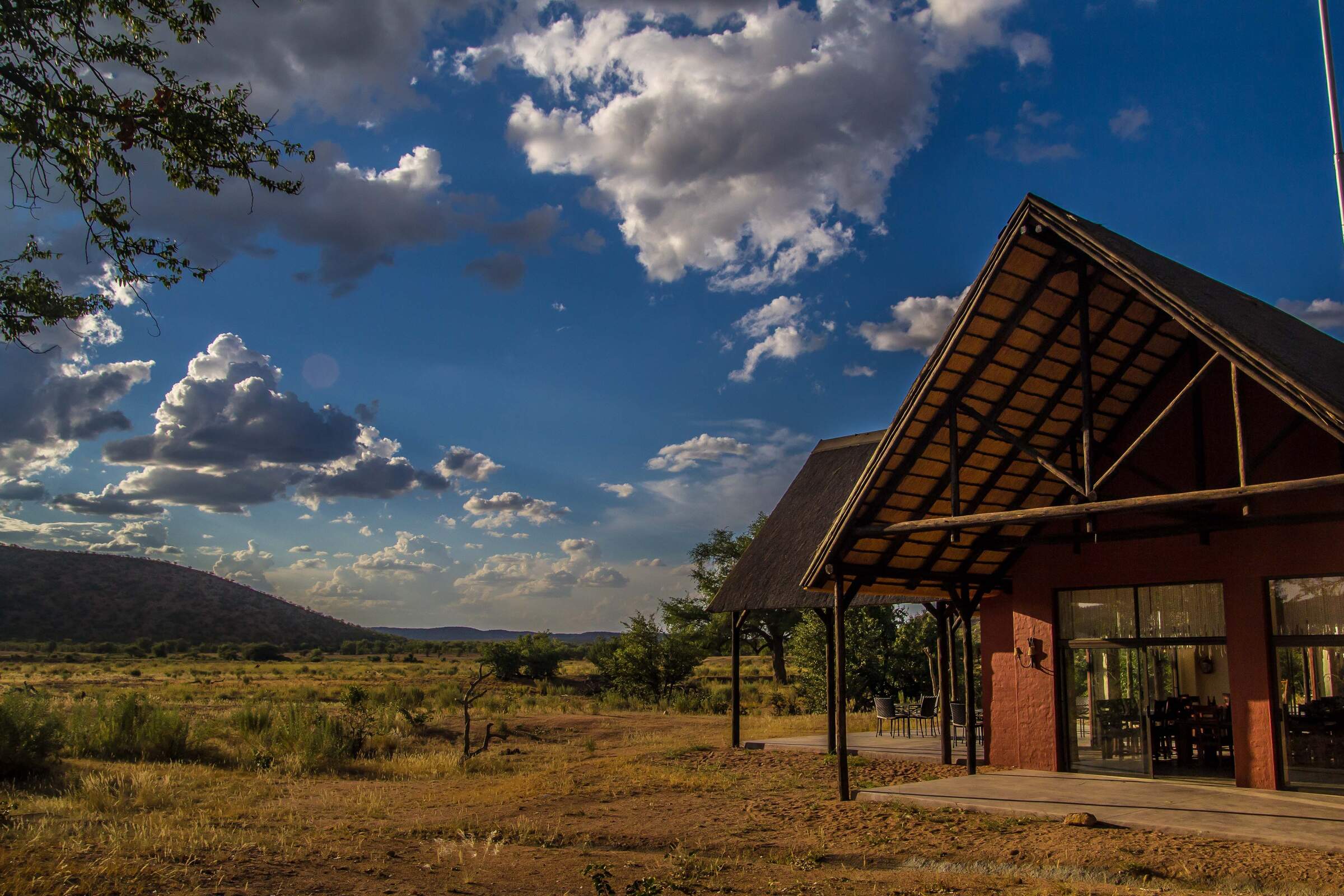 Hobatere Lodge
"Out-of-the-way lodge in interesting reserve."
2 nights
Arrived 24 May 2009

Ongava Tented Camp
"Best in our trip for wild life."
1 night
Arrived 26 May 2009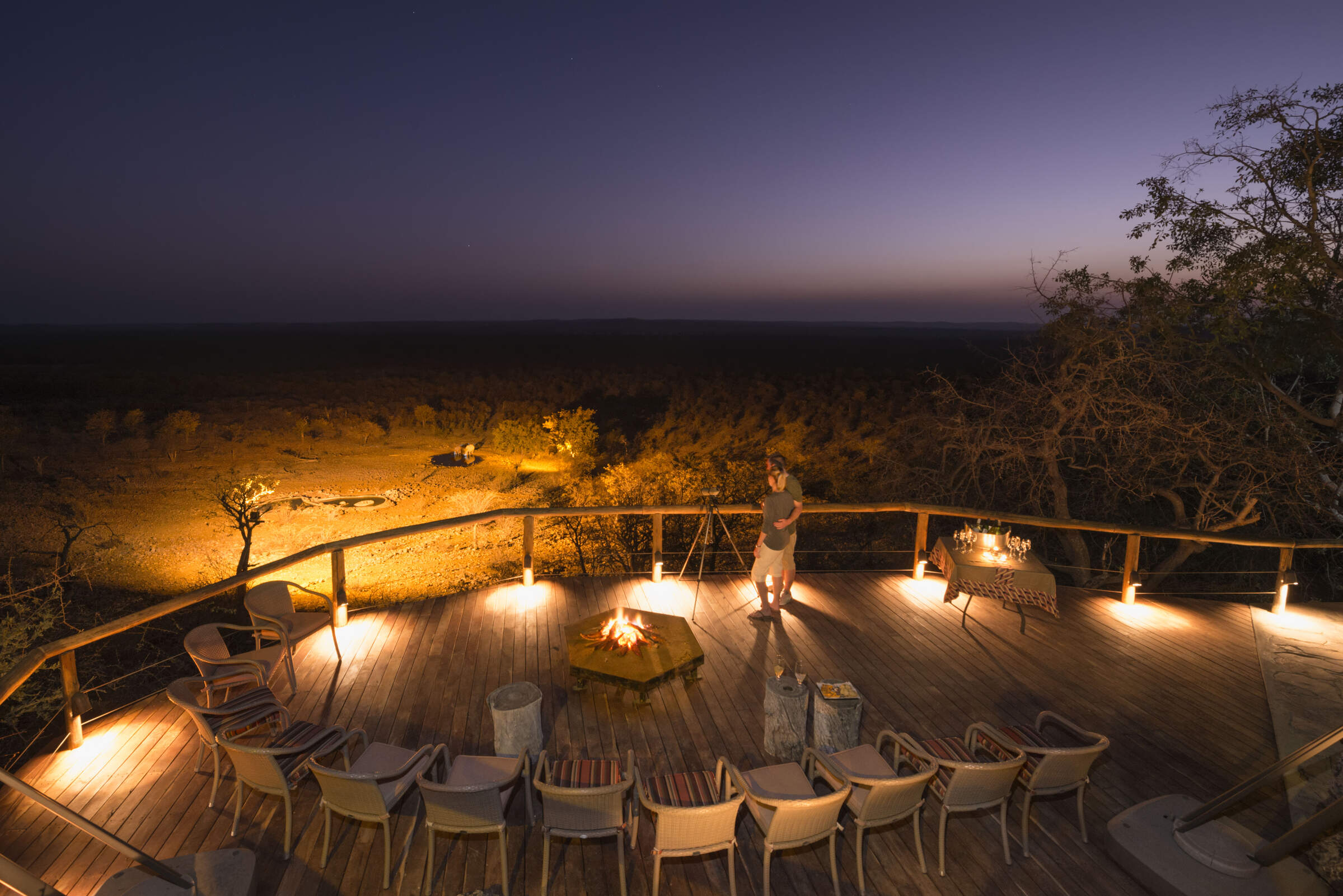 Ongava Lodge
"High class lodge in good game area"
1 night
Arrived 27 May 2009

Mushara Lodge
"Lovely quiet relaxing place."
2 nights
Arrived 28 May 2009

Okonjima Plains Camp
"Conservation view of big game"
2 nights
Arrived 30 May 2009