Travel reviews by Mr C & family from UK
Tips, Timings and Temperature!
Namibia between 4 Aug 2010 and 20 Aug 2010
"This was our first experience of Africa - and we would definitely like to return. All four of us (including a 15 & 17 yr old) really enjoyed it, and felt we had got a flavour of what Namibia was about - the animals - and the people.

Some handy hints - tips will be expected in various places - from a voluntary 'departiing' tip for the staff box at lodges, to a tip for 'guarding your car' every time you stop at the supermarket or to have a meal, to a tip for washing your car overnight when you didn't expect it! It would be helpful for Expert Africa to tell travellers what is the going rate for tipping - we worked out our own ratio in the end - more for staff at lodges, smaller amount for car guards etc.

It was initially a shock to come across 'car guards', as not used to this concept in UK. We also ended up giving juice and pencils as well as some money to some young boys who helped us unsolicited to change a tyre in the middle of nowhere. Some people in the country areas have very little.

Timings - Think in advance about when you are likely to arrive at lodges - some of the distances you will travel between them are pretty big - and you can't rush on gravel roads. If you are going to arrive just before dusk, you may not be able to do that walk in that lodgeyou had planned - unless you are there for 2 nights - which we found would have been preferable in most lodges.

Temperature - We noticed the drop in night-time/morning temperatures in Western Etosha - may just have been a fluke of the weather at that time - but it can be PRETTY chilly eating your breakfast at 6.00 a.m. in an outside restaurant - if you are planning to go looking for animals early which most people do whilst in Etosha, so you do need a jumper or fleece."
Arranged By Sabina Hekandjo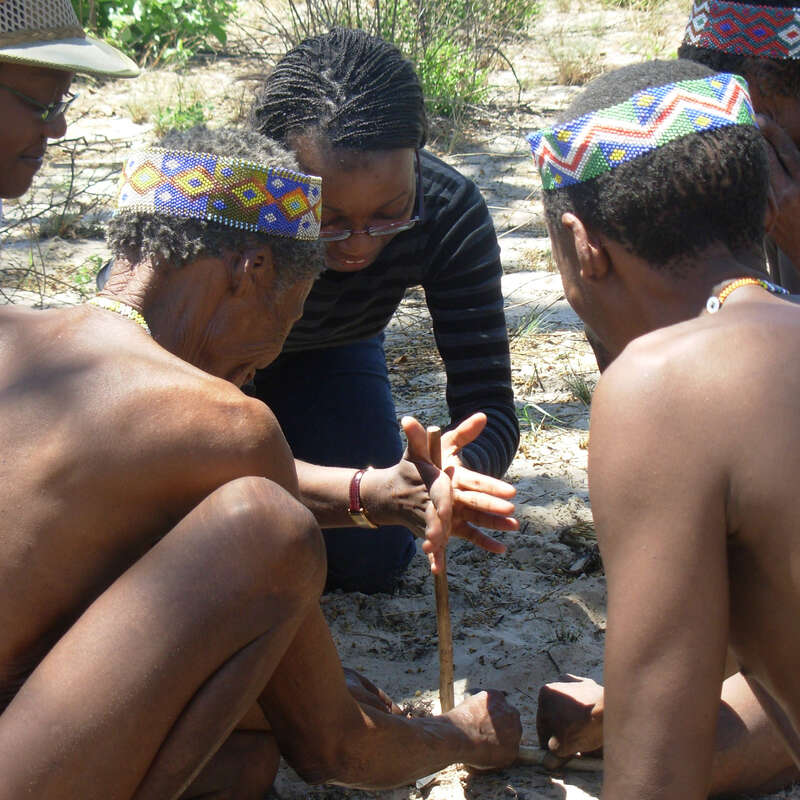 ---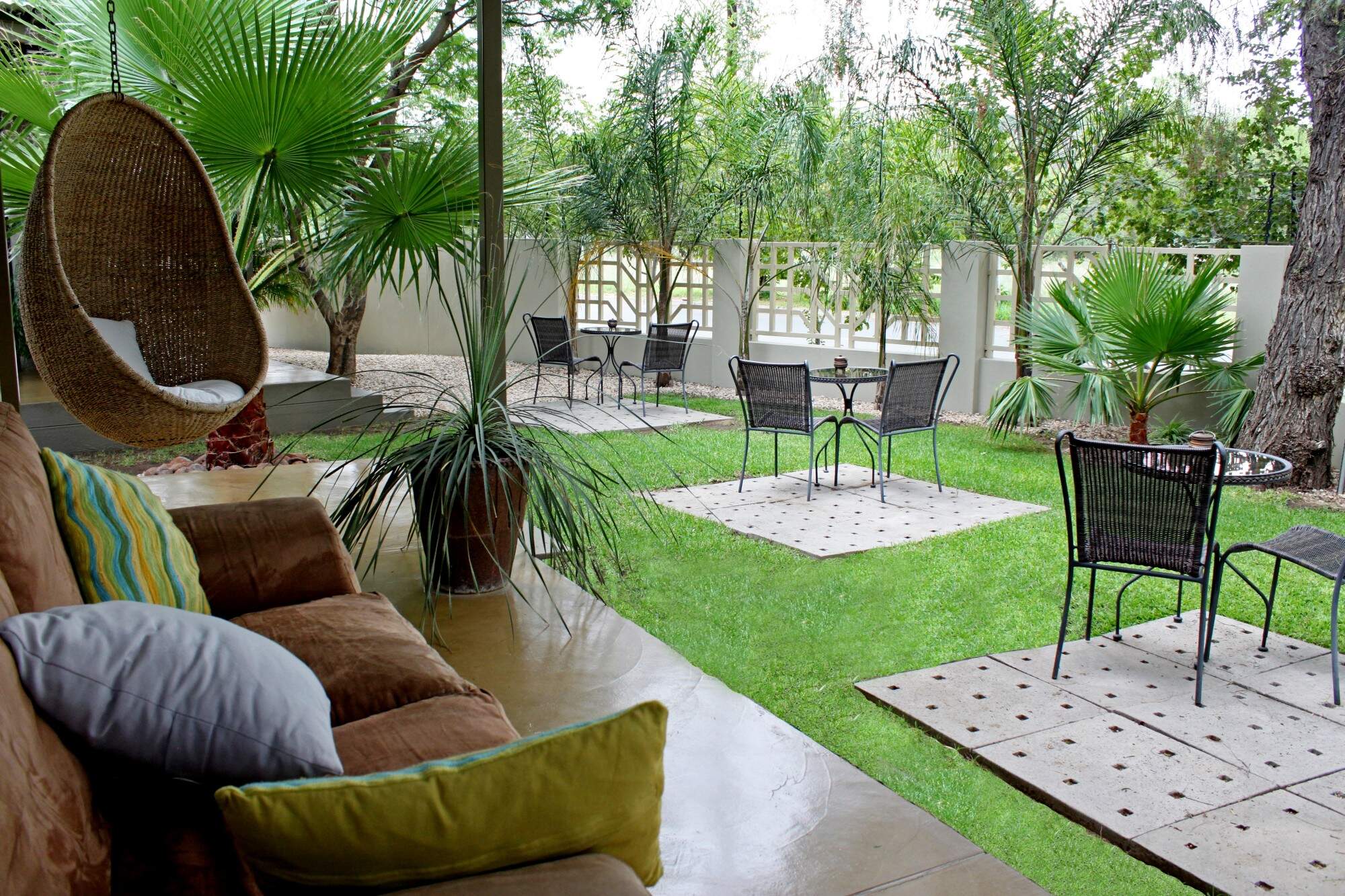 Elegant Guesthouse
"The Elegant Guesthouse review"
1 night
Arrived 5 Aug 2010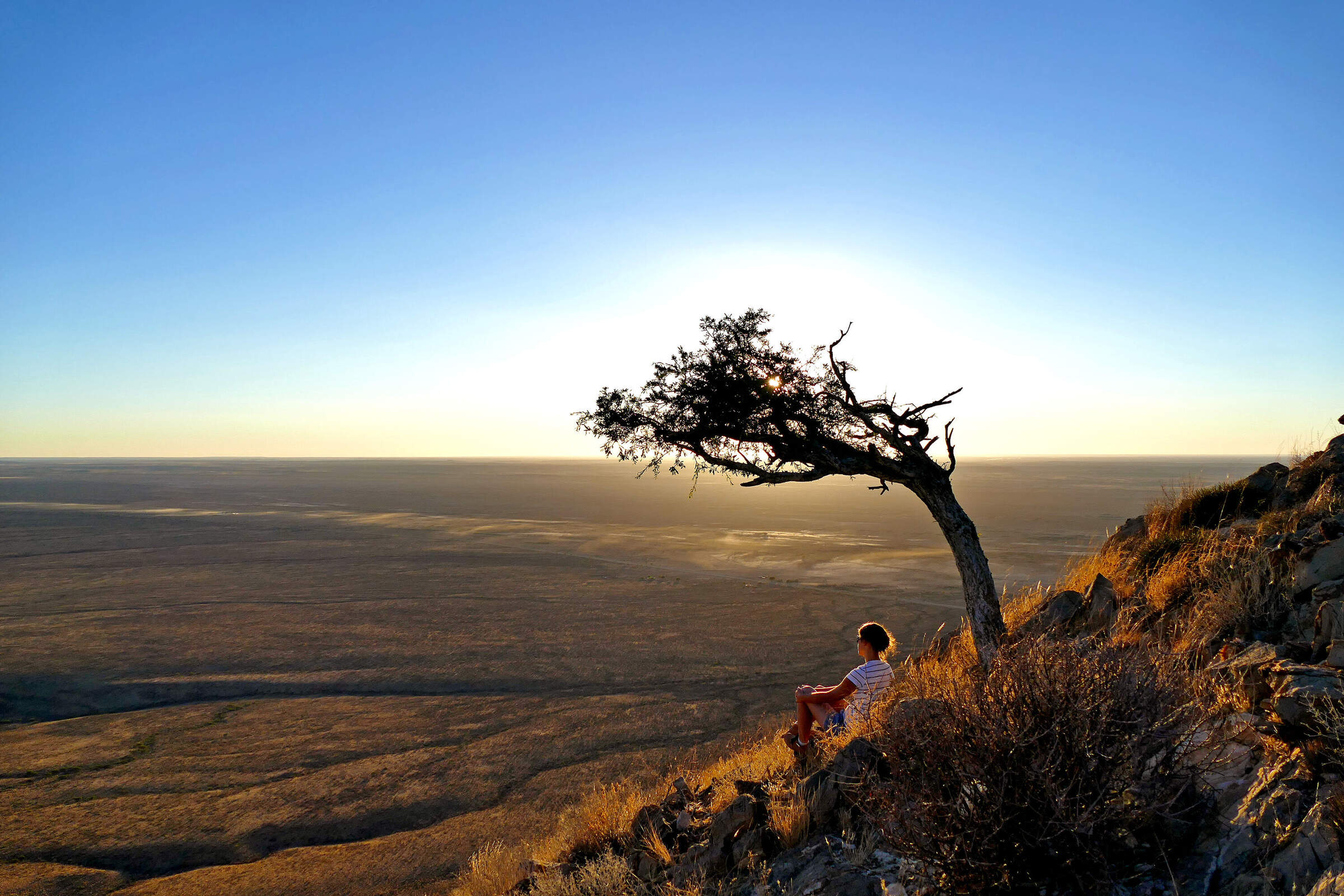 BullsPort Lodge and Farm
"Bullsport Guest Farm review"
1 night
Arrived 6 Aug 2010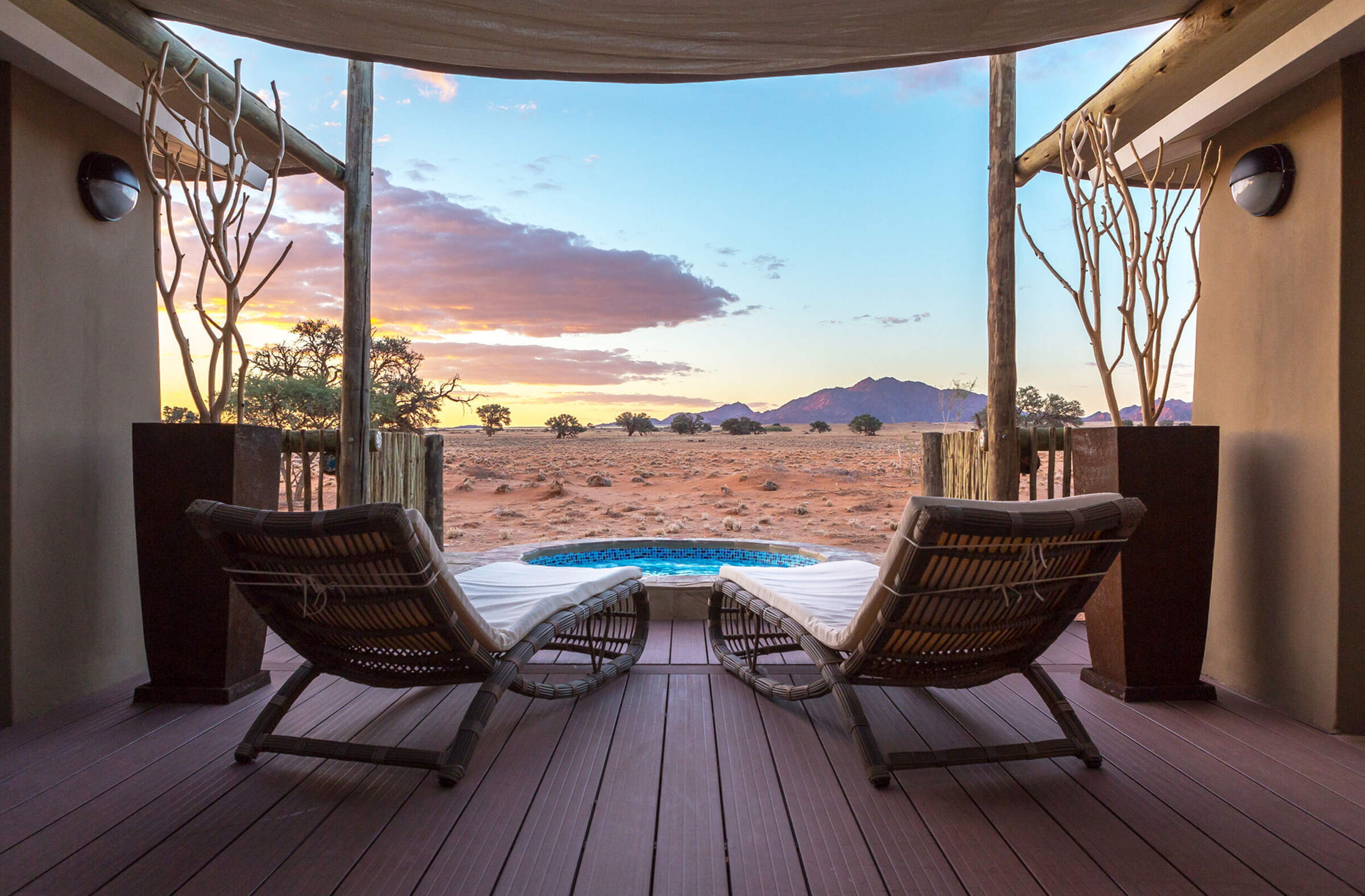 Sossusvlei Lodge
"Sossusvlei Lodge review"
2 nights
Arrived 7 Aug 2010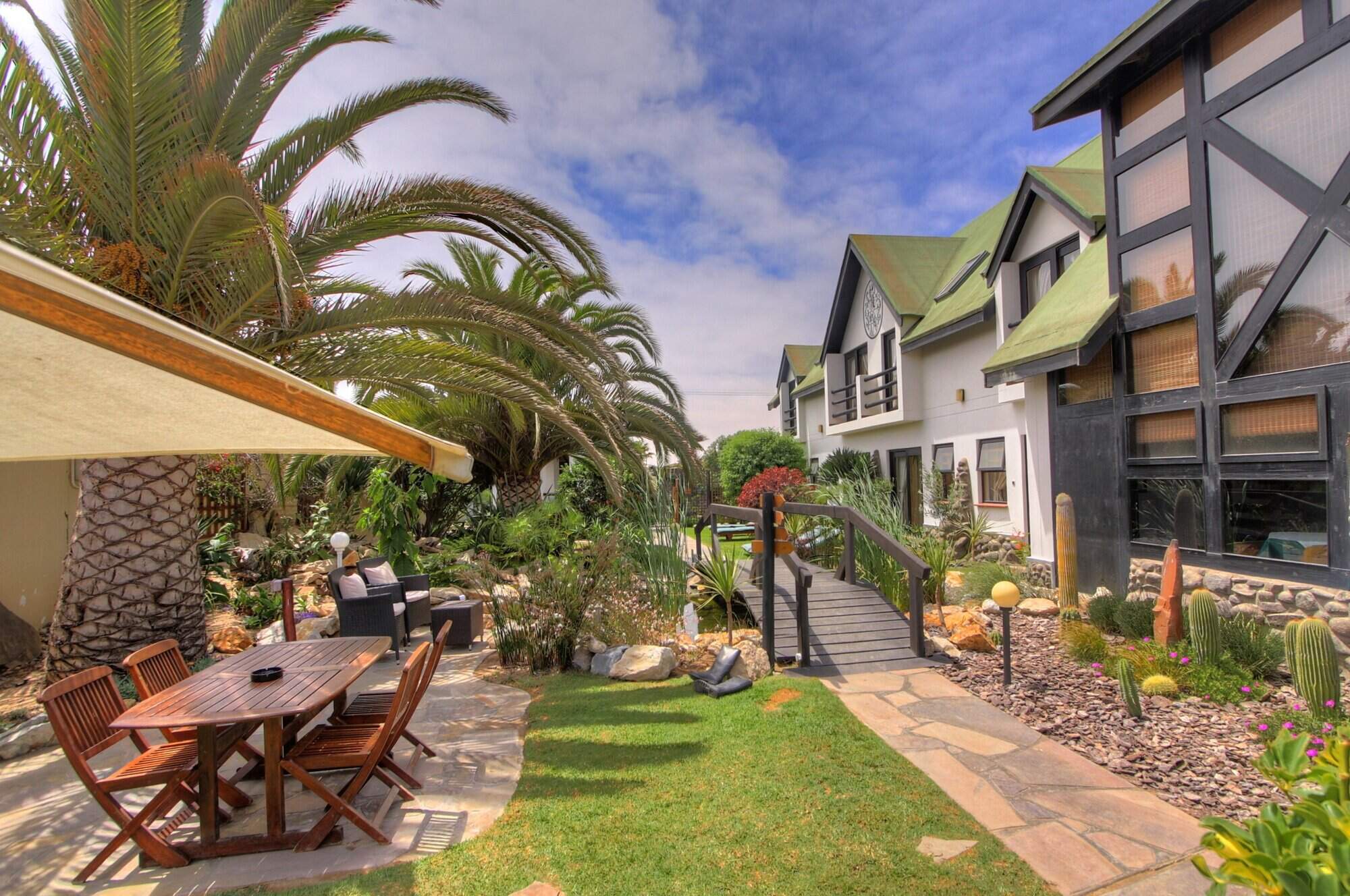 Sam's Giardino
"Sam's Giardino review"
2 nights
Arrived 9 Aug 2010
Feedback response
---
We have since been in touch with Sam Egger, the owner of Sam's Giardino. He is very aware of the issue of privacy of the bathrooms and has already arranged for new wooden blinds to be installed over the next couple of weeks.

At Expert Africa we always try to flag up to our travellers when any building work is going at any of our lodges or hotels. Unfortunately we weren't aware of the work being done in the garden at Sam's.

Sam has confirmed to us that it's now completed, and they have a new pond with a small waterfall to show for it!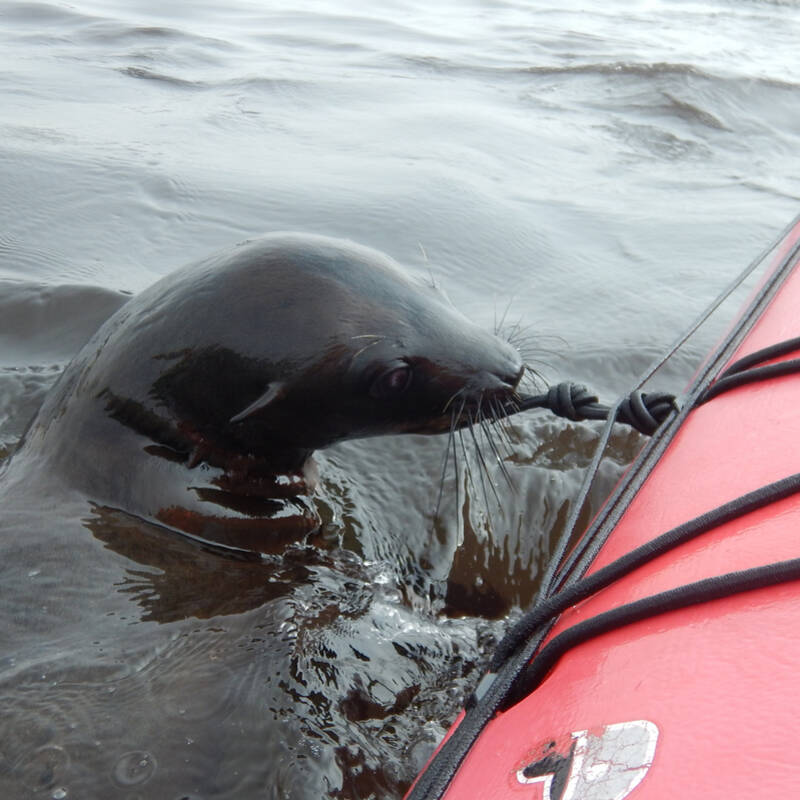 "Brilliant Kayaking! - Highlight of trip!"
10 Aug 2010 • Morning excursion

Damaraland Camp
"Damaraland Camp review"
1 night
Arrived 11 Aug 2010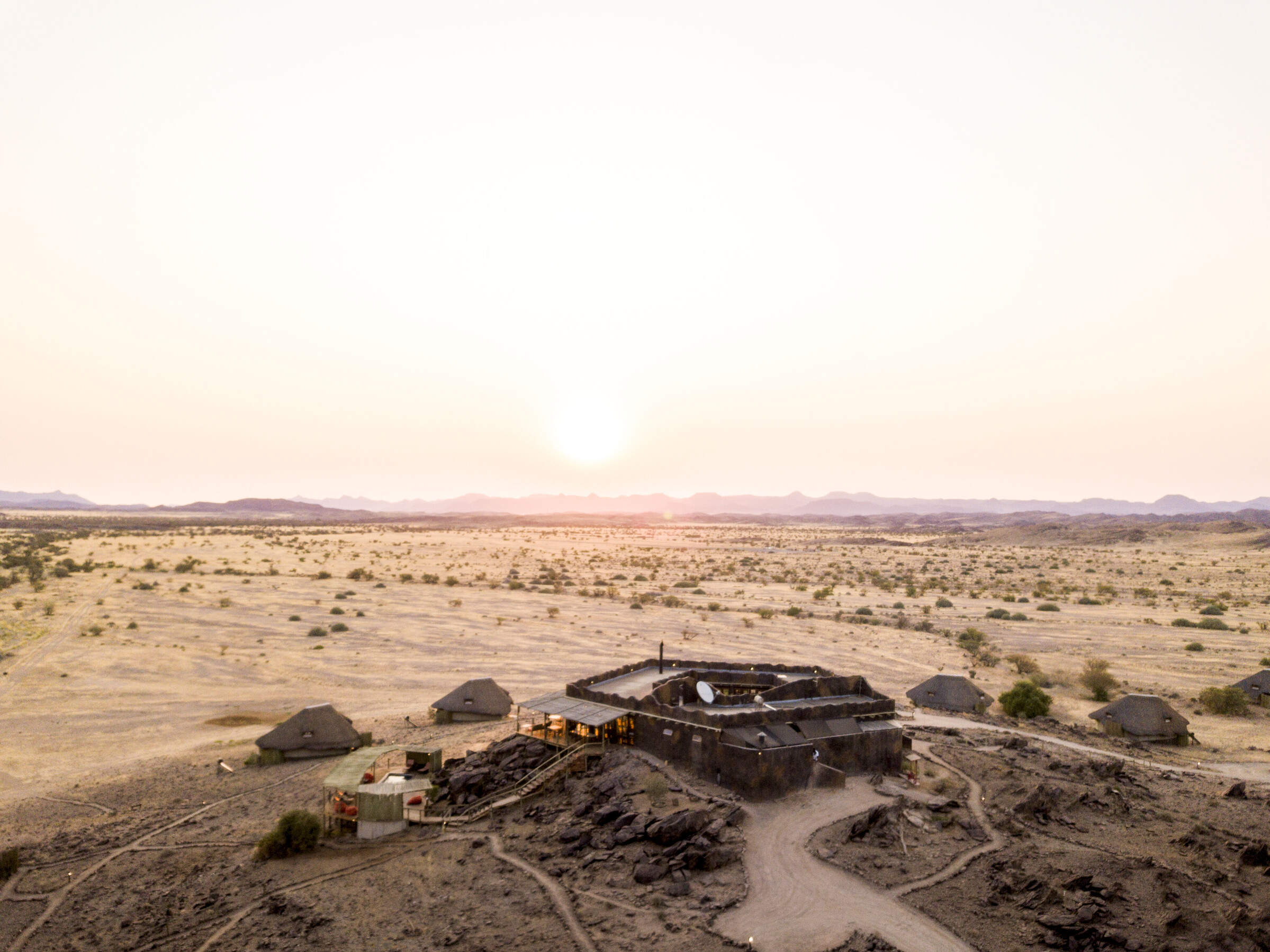 Doro Nawas
"Doro Nawas review"
1 night
Arrived 12 Aug 2010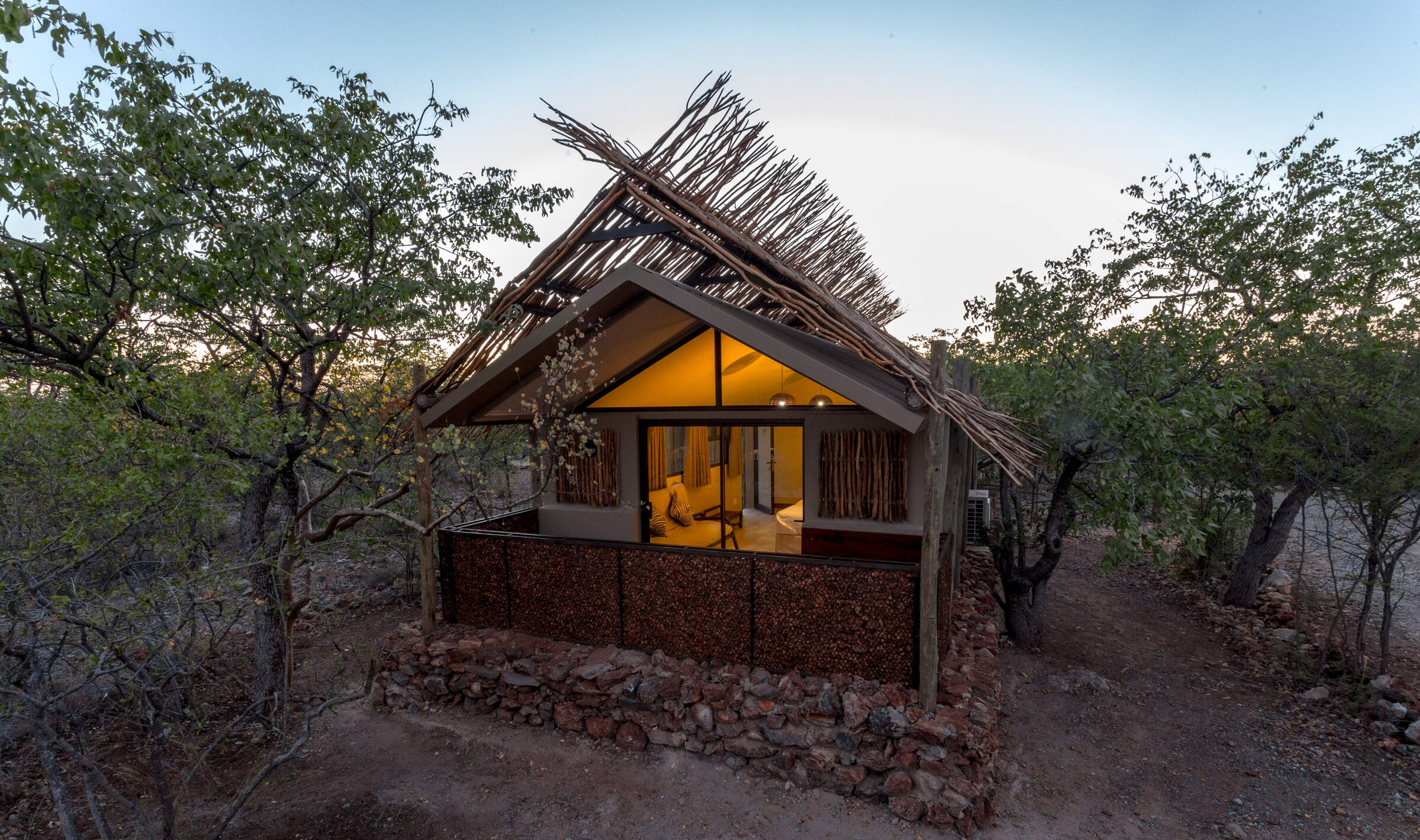 Taleni Etosha Village
"Taleni Etosha Village review"
2 nights
Arrived 13 Aug 2010

Mushara Lodge
"Mushara Lodge review"
2 nights
Arrived 15 Aug 2010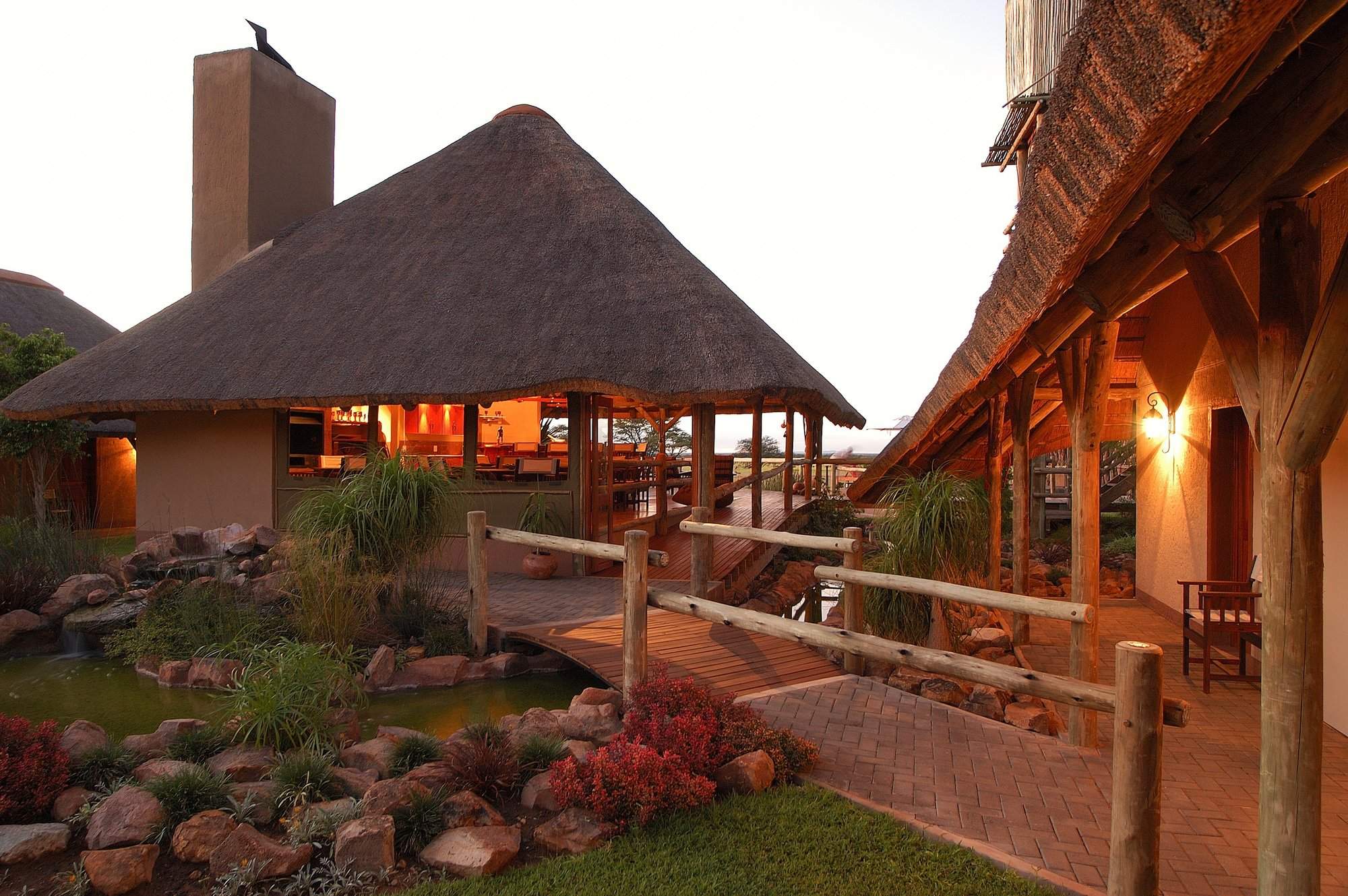 Frans Indongo Lodge
"Frans Indongo Lodge review"
1 night
Arrived 17 Aug 2010

Erongo Wilderness Lodge
"Erongo Wilderness Lodge review"
1 night
Arrived 18 Aug 2010