Campi ya Kanzi: Our full report
Campi ya Kanzi first opened in 1998 as a luxury home stay operated by an Italian couple who were deeply committed ...
... to the environment and their local Maasai community. It has since evolved into an expansive, 16-bed tented camp set on the hillsides around the family's former home, which today forms the main dining and lounge area.

Arrival at Campi ya Kanzi is invariably by a Land Rover which picks you up from the private Kanzi airstrip for the 20-minute drive along a narrow bush path to the hillside camp. A group of staff assembles to greet you in the parking area behind the main lounge and dining room that form the camp's stone-and-thatch central building.

The lounge is comfortably and welcomingly furnished with plenty of sofas and armchairs, bookshelves and family ephemera, including lots of African objets d'art. A few steps up to the left is the dining room with its big dark-wood dining table and seating for up to 20. Straight ahead is an expansive stone deck area stretching the length of the building, with a fire pit and seating at one end, which is often used for pre-dinner drinks. There are superb views here across the Kuku Ranch savannahs and hills, towards Kilimanjaro – a majestic panorama in clear conditions.

The guest tents at Campi ya Kanzi are some distance from the central area, and very well spaced apart. As wildlife moves around the camp, you'll be escorted by an askari after dark. Each of the tents consists of a large, traditional canvas safari tent (with screen-mesh "windows" with roll-down flaps for privacy), set on a wooden deck, and suspended beneath a wood-and-thatch roof, with a bathroom at the back featuring half-height polished stone walls. The bathroom and bedroom areas are separated by a partition formed by two large clothes wardrobes.

The decks at the front of the tents all look out to the south and west, offering lovely views across the savannah and hills towards Kilimanjaro. Seating on the decks, however, consists of somewhat uncomfortable chunky cane armchairs.

The bedroom areas are furnished with rustic four-poster beds, and a limited amount of seating – cane, ornamental and safari-style – with a couple of small tables. There's nowhere in the tents to really stretch out and relax apart from the bed itself. The rather old mosquito nets over the beds don't reach the floor and are decorative, rather than practical – but the camp says there is no mosquito problem here, so this may not be an issue. Certainly we weren't bitten, even though there was some rain during our stay.

The tents' interior décor is partly provided by faux-naif scenes hand-painted onto the cupboard walls, depicting the camp environs – decoration that could work but doesn't quite hit the mark. The tents are equipped with Italian plug sockets (continental-fitting, 2-round-pin) which although working 24/7 mean most guests will need to do their charging with the multi-sockets in the dining room/lounge area.

The half-stone-walled and stone-floored bathrooms contain walk-in showers, with hot water supplied by a solar water heater for each tent, double wash basins, flush toilets and bidets. Toiletries are supplied in glass bottles.

Campi ya Kanzi has recently imported a lot of new Italian linen bath towels and bed linen – organic, pale grey and green sheets, pillow cases and quilt covers – that has a much rougher texture than most guests will be used to. We found it rather uncomfortable. The linen bath towels actually dry pretty well, but again it is an unusual and slightly eccentric choice for a luxury tented camp not to provide fluffy, cotton bath towels. Campi ya Kanzi ploughs very much its own furrow.

The camp's guest tents are gradually being replaced (two new ones were almost ready during our stay in April 2014) and while the new tents are the same size as the previous ones they are reckoned to be a significant upgrade. Rather than an actual safari tent, they use canvas walls on a chunky frame of varnished tree trunks. They have better lighting and a single light switch to operate it. This is a good move, as our tent included some quite basic strip lighting and switches in various places around the tent, without the central on-off which is becoming a standard feature in high-end safari camps.

Although you get the feeling that Campi ya Kanzi hasn't been following Kenya's accommodation trends very closely, that may be no bad thing: it's certainly unique. The new tents should bring a noticeable lift in standards.

Wildlife is all around: animals seen near the camp commonly include buffalo, hartebeest, Grants' gazelle, impala and Maasai giraffe. Around the tents, not only were impala often grazing nearby, but on both evenings of our stay, our tent was visited by a genet on the hunt for snacks. It circled the bed, realized the tent was occupied and exited again, all in the space of a few seconds. The attractive visitor was a bonus as far as we were concerned, but some guests might be alarmed by the invasion of a small, lithe creature looking like a cross between a tabby cat and a mongoose. After an investigation, it turned out the genet was slipping through the gap in the tent flaps – easily defended!

While simply being at at Campi ya Kanzi and absorbing its atmosphere is deeply relaxing and rewarding, the range of activities at the camp is what makes it so special.

The game-viewing, Maasai range lands and bush savannah of the ranch's lower altitudes contrast strikingly with the magnificent, high-altitude cloud forest up among the peaks of the Chyulus. When it comes to hiring and retaining driver-guides, Campi ya Kanzi views good communication skills and sheer experience as counting for more than qualifications from the Kenya Professional Safari Guides Association (KPSGA),whose silver qualifcation is the benchmark used by most top-end camps.

The camp's vehicle fleet consists of one short-wheel-base and four long-wheel-base Land Rovers. With eight guest tents, many guests will get a private vehicle for their own group, but the camp will match guests preferences where it makes sense to do so, or ensure a private vehicle where ideal and where possible. Guests who want to absolutely guarantee a private vehicle can book one in advance at extra cost.

Bush walks are conducted straight out of camp, walking into the savannah, normally with a guide and a tracker, both traditionally armed Maasai. Your guide will always speak English and you can learn a great deal about the local wildlife and environment in a couple of hours, while usually seeing a good selection of game, from herds of impala to giraffe loping through the trees. It's common to end an afternoon walk with a sundowner in a good vantage point, followed by a drive back to camp the dark, with a spotlight.

A morning trip up into the Chyulu cloud forest, inside the Chyulu Hills National Park, starts with a chugging climb by Land Rover through grassy hills, bracken and shrubs, with impressive, and easily photographed birdlife en route. Once up at the forest level, you leave the vehicle and hike another couple of hundred metres into an area of lush, grassy vales between stands of primeval cloud forest. Walking into the cathedral-like darkness of these jungle zones you're entering a totally contrasting environment: you need to be prepared with suitable footwear for tramping up slippery, root-covered trails beneath towering forest giants. The wildlife in the woods is hard to see, though in theory it includes leopards, bushpig, bushbuck and colourful chameleons as well as forest birds such as Hartlaub's turaco and white-starred robin and swallowtail and Charaxes butterflies flitting through the shafts of sunlight. You may also meet local honey-collectors and gatherers of miraa (the herbal stimulant also known as qat), who are tolerated by the national park rangers.

As well as bush walks, game drives and forest walks, the camp often takes visitors to visit a local network of caves. These are huge subterranean chambers, one of which they sometimes use for dinner parties. On a hot afternoon, a visit makes a cool and welcome interlude.

The Maasai Wilderness Conservation Trust, set up by the owners of Campi ya Kanzi, has had a major impact on the local Maasai community of the communally owned, 1000km² Kuku Group Ranch. For example, in order to prevent lion-hunting, the Trust pays compensation to the owner of every cow, donkey or goat lost to a lion attack. More visible beneficiaries are the 867 children enrolled at the local primary school in Il Tilal, the nearest village, where there are just four teachers on the government payrool. The Trust pays for another 13 teachers and a librarian. That still means an average class size of 48, but it's a lot more practical than a class size of 217. Visitors are welcome, and you may also be able to call in at the local clinic.

If you want to meet the local community at home, one or two of Il-Tilal's Maasai enkang, or thornbush-encircled compounds, can be visited. Late afternoon is a good time, when the cows are coming back from pasture. It's a low-key interaction, with none of the commercialisation that sometimes spoils such visits. It starts with everyone gathering to greet you in song. The women and older children do then hurry to set out their crafts along a suitable fence for your perusal, and it's nice to buy one or two items after a little bit of bargaining banter – but there's no pressure to do so. You're also welcome to stoop inside one or two of the dark and smoky huts: accompanied as you are by a local guide, you need not worry about making any faux pas.

Back at camp, an informal back-of-house tour is highly recommended. They use a washing machine here rather than the more obvious hand-washing solution (the machine uses less water), coffee husk charcoal in the kitchen stoves, eight colossal, 100,000 water-storage balloons to store the water collected from their huge rainwater catchment area on the hillside. There's also a charcoal fruit-and-vergetable larder and an incinerator-boiler fuelled by the camp's waste cardboard and paper to heat water.
Our view
Overall, we think this is one of the most impressive camps in Kenya for its serious commitment to the Maasai community of Kuku Group Ranch and as a model of sustainability in a challenging environment. Although we had some relatively minor issues around the food and tents, such quibbles fade into the background in relation to the contacts we experienced with the community and our visit to the Chyulu cloud forest. Together, these made Campi ya Kanzi one of our most unforgettable stays of recent years.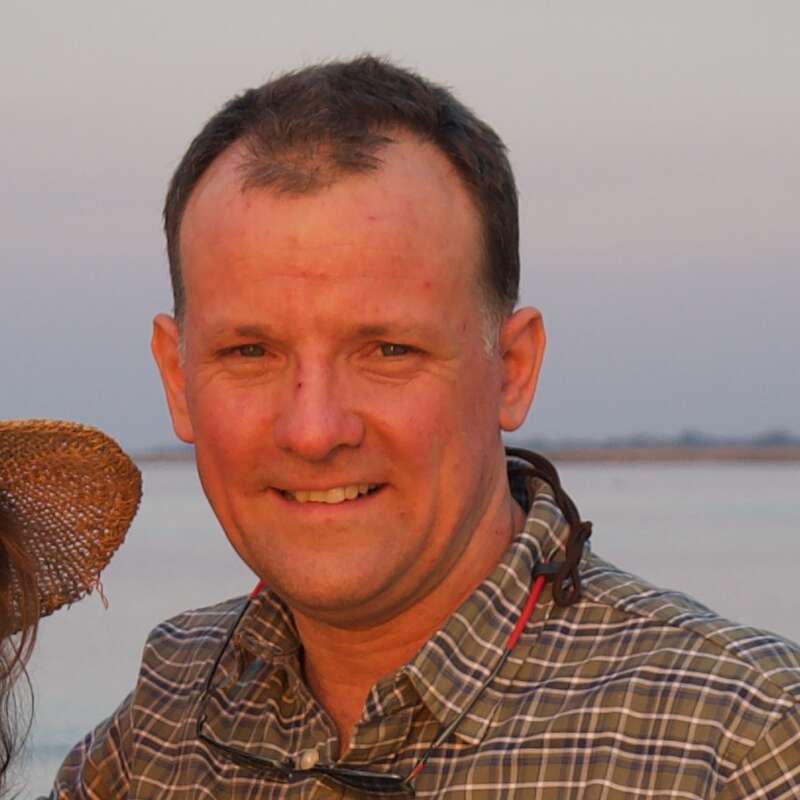 Geographics
Location

Ideal length of stay

3–4 nights

Directions

Campi ya Kanzi is usually accessed by a 55-minute charter flight from Wilson Airport using the camp's Cessna 206 2-passenger plane and pilot to its own private airstrip, a 15-minute driver from camp.

Accessible by

Fly-and-Transfer
Food & drink
Usual board basis

Full Board & Activities

Food quality

The food at Campi ya Kanzi is hearty if slightly underwhelming Italian fare. We were surprised that many of the fresh ingredients are flown in from Nairobi rather than being sourced from the camp's own vegetable gardens and from the local community. Guests eat at a large dining table with the managers, and meals are served at the table by traditionally dressed Maasai waiting staff (no buffets here).

Lunch after our arrival started with butternut squash soup, followed by grilled tilapia (white fish), a chunky salad, and fruit salad to follow.

Dinner consisted of a simple penne bolgnese, followed by grilled chicken breast with cheese and bacon, mashed potato and broccoli. Panna cotta was followed by rather overcooked and not very hot coffee.

Breakfast was more of a success on the coffee front, and the excellent Spanish omelette was a personal option – the kitchen would happily have done anything they were asked to with eggs. Plenty of toast, fruit and cereals were also on offer and on request the meal was served outside on the terrace in the morning sun, with Kili gleaming in the distance, rather than in the dining room.

The second lunch was a meal of tasty olive pasta, followed by a slightly bland avocado quiche and tomato and lettuce salad.

Dinner number two started with well made and flavoursomegnocchi, followed by a frustratingly dry turkey breast in lemon sauce with cauliflower. The very good red wine also lubricated the excellent chocolate mousse.

The house wines are from Antonella's family estate in Italy.


Dining style

Group Meals

Dining locations

Indoor and Outdoor Dining

Further dining info, including room service

Guests normally eat together in the dining room but bush breakfasts are often arranged. Private dining arrangements can be made if requested, either on the verandah of your tent or in a private dining area near the lounge and dining room.

Drinks included

All soft drinks and most alcoholic drinks are included. The only drink that is usually charged for is a Champagne-style sparkling wine from Antonella's estate in Italy.
Special interests
Riding holidays

There are stables at Campi ya Kanzi, looked after by two horse professionals. Riding is only for experienced riders, however, and the rides go out without armed guides. It's also possible to ride out and drive back.
See ideas for Riding holidays

Walking

Walking in the cloud forest along the peaks of the Chyulu hills is a unique experience that Campi ya Kanzi does particularly well. You drive up and then walk from the grasslands into the majestic, dark forest full of buttress-rooted trees and lianas.
See ideas for Walking
Children
Attitude towards children

The camp is very child-friendly and the family often have their own children around (aged 5, 7 and 11) when not at school. Campi ya Kanzi runs a school in camp where the owners' younger children attend. Some local children also board there.

Property's age restrictions

None

Special activities & services

Children can join in with most activities. They may also want to visit the Campi ya Kanzi boarding school. Football games are often arranged with local children.

Equipment

Baby cots and high chairs are available.

Generally recommended for children

Although the owners are naturally child-friendly, the atmosphere in the public areas is quite adult and we feel this camp would be best suited to older children with a well-developed respect for and appreciation of the wilderness and local community.

Notes

Although the owners are naturally child-friendly, the atmosphere in the public areas is quite adult and we feel this camp would be best suited to older children with a well-developed respect for and appreciation of the wilderness and local community.
Our travellers' wildlife sightings from Campi ya Kanzi
Since mid-2018, many of our travellers who stayed at Campi ya Kanzi have kindly recorded their wildlife sightings and shared them with us. The results are below. Click an animal to see more, and here to see more on our methodology.






Striped Hyena
100% success











Communications
Power supply notes

There is generator backup for cloudy weather, using a very impressive new battery and inverter system. Campi ya Kanzi has invested heavily in renewable energy. There's a solar boiler for every tent and a hybrid system using waste carton to fuel a boiler also provides hot water. Charging can be done in tents using continental sockets only. Adapators are available. Otherwise, there are multi-sockets available in the lounge-dining area.

Communications

There are scattered areas around Campi ya Kanzi for cellphone reception and good reception in Il-Tilal village. There is no wi-fi in camp, but Internet is available in the office for urgent matters.

TV & radio

There is no guest TV in camp, but the school has a TV, and something can usually be arranged for guests who want to watch important sporting events.

Water supply

Other

Water supply notes

Rain water is cropped on huge sheets and stored in eight massive balloons each holding 100 tonnes (100,000 litres) of water. Drinking water comes from a borehole and is treated with UV purification for guests to drink (either still or carbonated). Sealed plastic bottles of water are also available.
Sustainability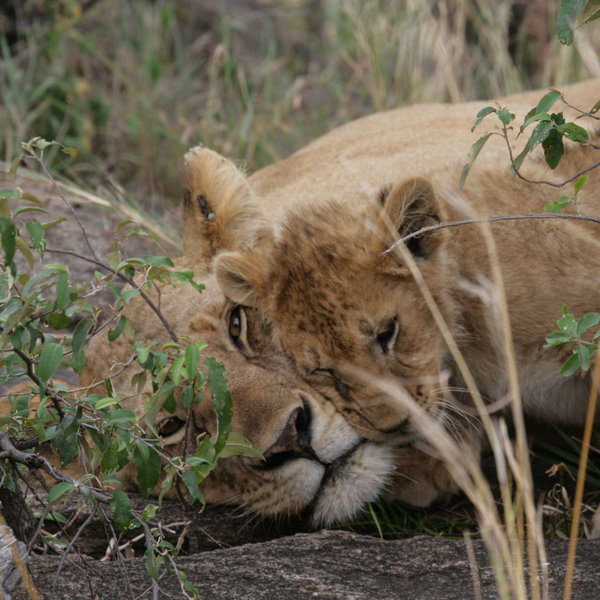 'Wildlife Pays', a 100% tourist-funded initiative
As an award-winning eco-lodge in Southeast Kenya, Campi ya Kanzi is renowned for offering a unique experience that combines the comforts of a 5-star luxury safari with an authentic immersion in the Maasai culture. Nevertheless, wildlife extinction as a result of losing land for growing tribes and agriculture is becoming an imminent danger for the traditional Maasai tribe. Most notably, lions numbers have dropped from 400,000 in mid-20th century, to as few as 23,000 as these are getting poisoned by nearby tribes to stop them from attacking a cow and goats.
Campi ya Kanzi is an active support of the 'Wildlife Pays' compensation program, one of the most impressive projects ran by the Maasai Wilderness Conservation Trust, which pioneered a way to help the Maasai community coexist with wildlife. This is achieved by reimbursing Maasai landlords for llivestock killed by predators. What makes the project unique is the fact that it is entirely supported by tourists' conservation fees, with no extra income coming from donations. Therefore, guests can contribute to supporting wildlife preservation simply by choosing to stay at Campi ya Kanzi, and in return benefit from being surrounded by diverse animals that make each safari experience memorable.

The result of the program prove its incredible success , with significant increase of lion population, reduced poaching incidents, along with a rise in employment as a result of hiring more lion scouts and rangers.
See more great sustainability projects in Kenya
Health & safety
Malarial protection recommended

Yes

Medical care

Every vehicle has a first aid kit and the camp is well-equipped. There is a doctor in Il-Tilal village if treatment or a consulation is required. Luca, Stefano and several of the guides have all had emergency first-aid training and receive regular top-up training courses. Flying doctors can land at the Kanzi airstrip, accessible in a hurry in ten minutes.

Dangerous animals

High Risk

Security measures

Askaris are on hand day and night around camp and escort guests to and from their rooms. There's a boom gate to check every vehicle arrival in camp. In addition the Kuku Group Ranch members monitor their own security and that of their guests (which includes every guest in camp).

Fire safety

There are fire extinguishers at every tent.
Activities
4WD Safari

Birdwatching

Cultural excursion

Fly-camping

Guided walking safari

Horse-riding

Night drive
Extras
Disabled access

On Request

Laundry facilities

Laundry is included. It's machine-washed (which uses less water), line-dried and ironed with a charcoal iron using coffee husk briquettes. In sunny weather it's returned on the same day.

Money

There's a big safe in the office and small, digital room safes in the tents. Campi ya Kanzi does not offer foreign exchange but should be able to help with small amounts.

Accepted payment on location

Mastercard, Visa and Amex are accepted with a 5% surcharge. All major currencies are accepted in cash.
Other lodges in Amboseli and the Chyulu Hills
Alternative places to stay in this same area.
---