Useful links featuring Ocean Sports
Useful links...
We want you to understand more about Ocean Sports. We're not shy to direct you to their own website as we're confident that a trip there with us will cost you the same or less than booking it any other way, even directly. So follow the links below for more information.
Ocean Sports is often combined with:
Sort by:
Name


|
% of trips


|
Traveller's rating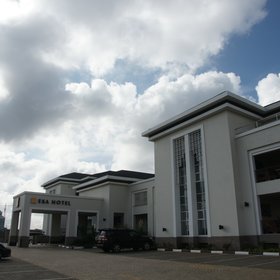 Eka Hotel
|
67%
|


This business-class hotel on the Mombasa highway is one of the closest in the capital to Nairobi Jomo Kenyatta International Airport – 12km away. Opened in 2012, it has a modern, functional style, late bar, and excellent buffet breakfasts. Arriving at the Eka, your vehicle ...
Read more about Eka Hotel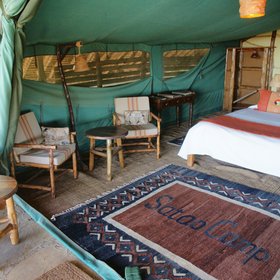 Satao Camp
|
67%
|

Spread out among tamarind and acacia trees near the seasonal Voi River, Satao Camp is the only camp in this area of Tsavo East National Park. Fairly large by safari standards, it is owned and managed by one of Kenya's most respected safari companies, and is regularly visited ...
Read more about Satao Camp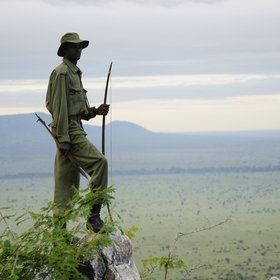 Lions Bluff Lodge
|
33%
|


Located in the Lumo Community Wildlife Sanctuary, between Tsavo West National Park and the coast, Lion's Bluff Lodge – the former Lion Rock Tsavo Camp – is a mid-range safari lodge, spectacularly sited at the end of a ridge, and offering game drives, night drives and bush walks...
Read more about Lions Bluff Lodge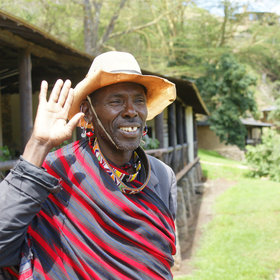 The Emakoko
|
33%
|


The Emakoko is a unique, owner-managed lodge that opened in 2012. It straddles the southern boundary of Nairobi National Park, marked by the gorge of the Mbagathi River in an area where three rivers converge. The lodge has the national park's much underrated game-viewing ...
Read more about The Emakoko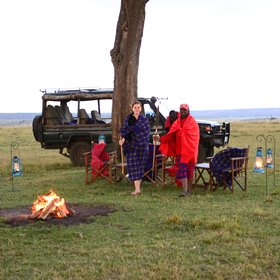 Offbeat Mara
|
33%
|


Located in the quiet Mara North Conservancy in Kenya, Offbeat Mara sits near the Olare Orok River. It is nestled into the bush so discreetly that you can barely see it once you are outside of camp. Small, comfortable and unfenced, it's an authentic tented camp with a local ...
Read more about Offbeat Mara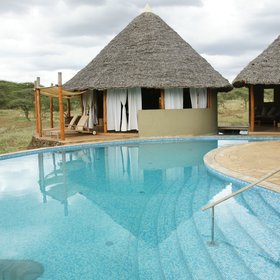 Severin Safari Camp
|
33%
|


Of the limited number of accommodation options in Tsavo West, Severin Safari Camp is one of just three tented camps and unusual in being built on a flat plain that usually teems with wildlife. German owned, and run with enthusiastic devotion by a German couple, it is very ...
Read more about Severin Safari Camp