Map of Northern Kenya
Northern Kenya reference map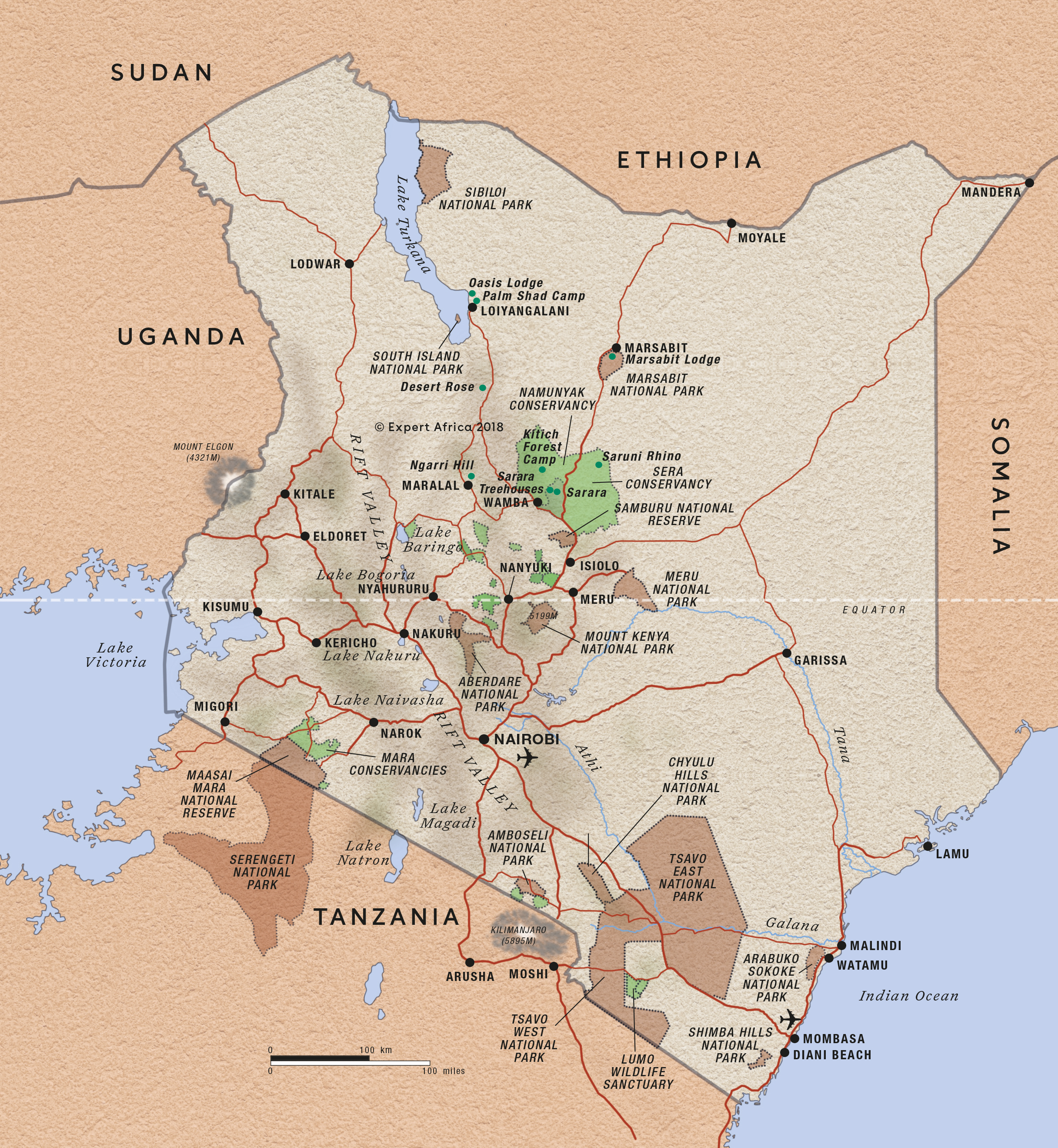 Google map of Northern Kenya
Safaris visiting Northern Kenya
Just ideas, we'll always tailor-make a trip for you
---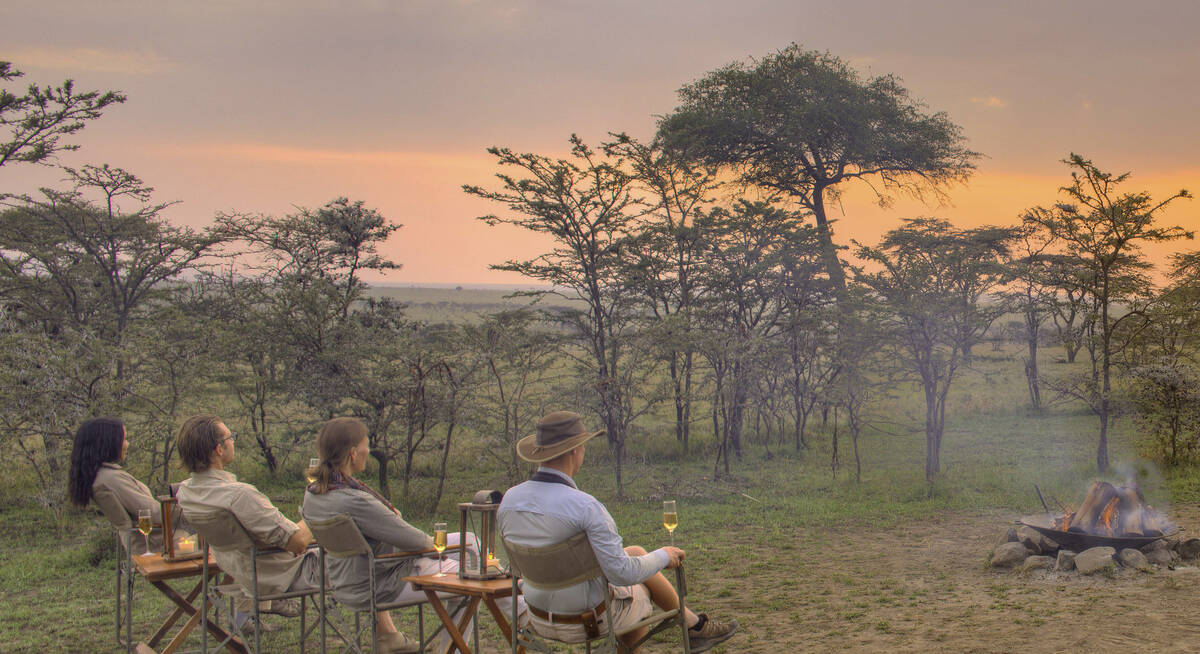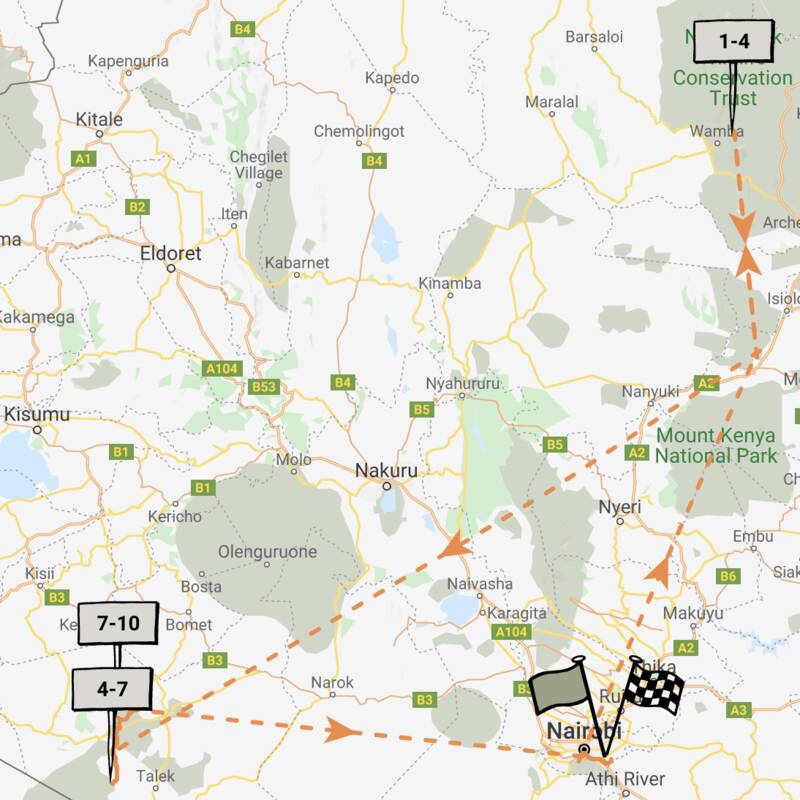 De Brazza Monkey Fly-in Safari
9 days • 3 locations • 1 country
NAIROBI AIRPORT TO NAIROBI AIRPORT
Enjoy a range of activities in the remote wilderness of northern Kenya before exploring the wildlife-rich plains of the Mara ecosystem. Private vehicles and guides heighten the personalisation of this highly immersive safari.
Visiting Northern Kenya, Mara Conservancies and 1 other area
US$10,480 - US$12,260 per person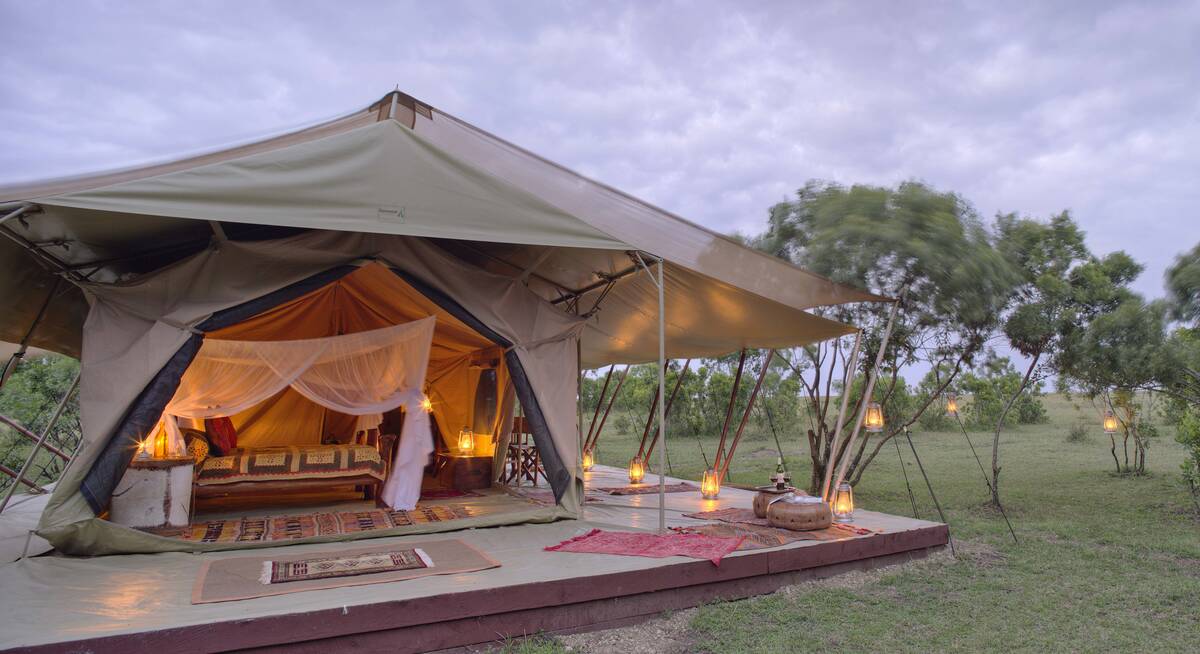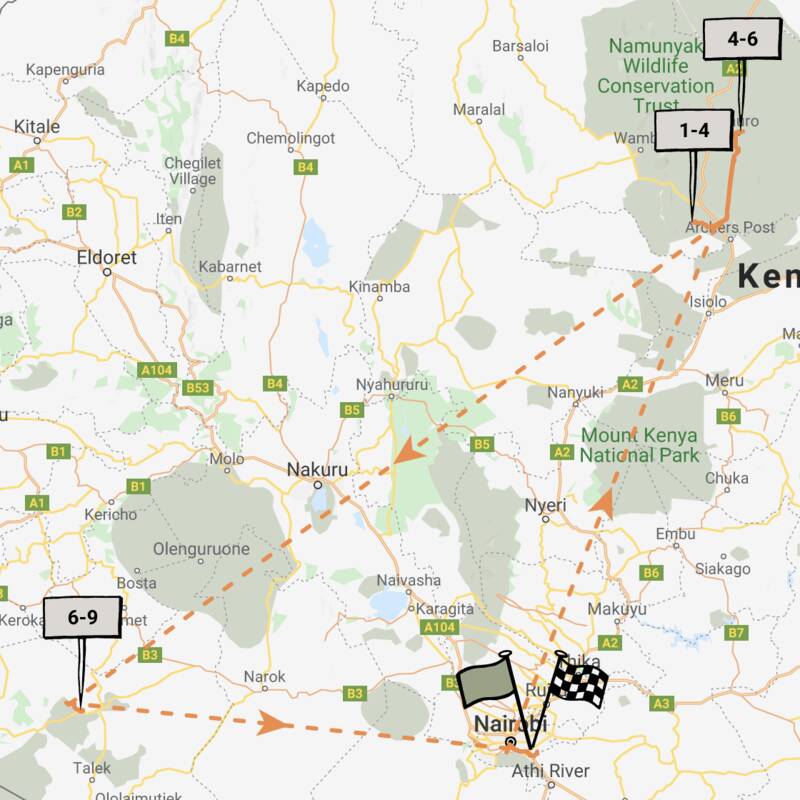 Lanner Falcon Fly-In Safari
8 days • 3 locations • 1 country
NAIROBI AIRPORT TO NAIROBI AIRPORT
Three sister camps offer access to wonderfully remote regions across northern Kenya and the Maasai Mara ecosystem. Enjoy an exclusive safari experience focused on great wildlife, superb guiding and considerable comfort, with a range of activities.
Visiting Samburu, Mara Conservancies and 1 other area
US$5,450 - US$7,490 per person

Where to stay in Northern Kenya
Our suggestions for safari camps in Northern Kenya
---
Our travellers' wildlife sightings in Northern Kenya
This is their success for sightings in Northern Kenya.
Click on a species for more detail. How we work this out.
---






Spotted Hyena
62% success