Coral Lodge: Information from the owner
General information
About this information
All the information on this page is supplied to us directly from the lodge owner and reflects their view, not ours.
For Expert Africa's view, see our own full report on Coral Lodge, which contains our own observations and views.
---
Last updated by Owner

24 May 2022































Facilities at Coral Lodge
Property facilities

24-hour Security, Bar, Communal Dining, Eco Friendly, Laundry Service (Available), Meal on Request, Pool, Private Vehicle Available, Restaurant, Secure Parking, TV Room

Room facilities

Air Conditioning, Balcony / Deck, Bath, Detached Private Bathroom, Dressing Gowns, Electrical Outlets, En-Suite, Fan, Fridge, Hair Dryer, Heater, Laundry Service (Available), Lounge Area, Mini Bar, Mosquito Nets, Outside Shower, Pure Cotton Linen, Safe, Satellite / Cable Television, Shower, Tea / Coffee, Verandah

Activities on site

Beach Drop Off, Boating, Canoeing, Catch-and-release Fishing, Fine Dining, Fishing, Gourmet Picnic, Kayaking, Massages, Sailing, Scuba Diving, Snorkeling, Walks (Self Guided), Whale Watching

Nearby activities

Beach, Boat Cruises, Boating, Canoeing, Child Friendly Activities, Cultural Tours, Deep Sea Fishing, Fishing, General Sightseeing, Hiking, Historical Tours, Kayaking / Paddling, Marine Adventures, Natural History Tours, Scuba Diving, Sea Kayaking, Snorkeling, Walks (Self Guided)

Languages

English, Portuguese
Room types at Coral Lodge









BEACH VILLAS
The 100m² Luxurious Beach Villas are both spacious and airy, with ocean views that stretch for miles. Each villa has a King-size bed, which leads onto an open plan lounge area, and a private deck. The en-suite bathroom has a separate bath and shower, with his and hers basins.
The Beach Villas face in an Easterly direction, ideal for watching the beautiful sunrise on another day of your magical holiday.








FAMILY BEACH VILLA
The 100m² Luxurious Family Beach Villa has an additional bedroom for children, which provides privacy for parents. The main bedroom features a King-size bed with an open plan lounge area, and the second bedroom has two bunk-beds. The villa opens up to a private deck. There is one en-suite bathroom that has a separate bath and shower, with his and her basins, and one additional toilet for the children's room.
The Family Beach Villa enjoys a sunrise experience, as the villa faces in an Easterly direction.








FAMILY LAGOON VILLA
The 100m² Luxurious Family Lagoon Villa offers a second bedroom for children, providing privacy for parents. The Family Beach villa has a King-size bed with an open plan lounge area, as well as the second bedroom which features two single beds. The villa opens up to a private deck. There is one en-suite bathroom that has a separate bath and shower, with his and hers basins.
Beach villas enjoy a view of the sunset, with the villas facing in a Westerly direction.s









LAGOON VILLAS
The 100m² luxurious Lagoon Villas are perched above the crystal-clear waters of the lagoon that winds itself through the mangroves below. Each Villa has a King size bed, which leads onto an open plan lounge area, and a private deck. The en-suite bathroom has a separate bath and shower, with his and hers basins, as well as an additional outdoor shower.
The Lagoon Villas enjoy the perfect position to watch the sunset upon paradise. A nature lover's ideal location.
Activities at Coral Lodge








BAOBAB TREE PICNICS AND SUNDOWNERS
The ancient baobab tree found tucked around the peninsular of Coral Lodge creates an idyllic setting to watch the African sunset beyond our shores.
We will pack a picnic basket filled with delicious delicacies and some of your favourite chilled beverages to savour as the sun goes down over a Mozambican paradise.




Canoeing
Discover the beauty of the lagoon, our bright sandy beaches, and the meandering mangroves, in one of our Coral Lodge canoes.
Our canoes are designed for either one person or two persons to share paddling duties, and have more opportunities for holiday selfies!
FISHING
The Indian Ocean that surrounds Coral Lodge is a fisherman's playground.
Whether you choose to go deep sea fishing or try your hand at traditional fishing methods with our experienced team, you are almost guaranteed to bring back an exciting catch of the day.
Why not help our chefs prepare your fresh fish for dinner, and serve it to your loved one, or family, with pride. Memories in the making!


Snorkelling
Explore the magical underwater world that wraps itself around the shores of Coral Lodge.
Our crystal-clear lagoon provides the perfect snorkeling experience, for those that do not like to venture too far away from shore. Children can also snorkel safely here at low tide.
Some of the common fish in our waters include Bannerfish, Pipefish, Nudibranch, Lionfish, Boxfish, amongst many other reef fish.
For those that enjoy the open ocean, there are endless snorkeling sites that our experienced team can guide you to.
The island if Ilha De Mozambique also offers unique guided snorkeling experiences around the historical island and even shipwrecks.
Snorkeling equipment is available to use on a complimentary basis. Subject to availability.


STAND-UP PADDLE BOARDING
Glide over the turquoise waters of the lagoon, and slowly meander through the maze of mangroves, on a stand-up paddleboard. Or head out past the lagoon, into the aqua blues of the ocean, enjoying the birds-eye view of the marine world below you.
Stand-up Paddle Boarding has been a sport of choice for hundreds of years for Polynesians, and in recent decades, with surfers, for training purposes. Over the past few years, it has become a favorite water sports activity worldwide.
Coral Lodge is the perfect playground for both beginner and advanced Stand-up Paddle Boarders.






SUNSET SAIL BY TRADITIONAL DHOW
Setting off in a traditional dhow, in search of the next perfect Mozambican sunset, you can't help but feel connected to a piece of history. Imagining the yesteryears of the seas, and how it must have been to have travelled for many miles in these basic, yet highly effective traditional boats.
Ice-cold beverages of your choice compliment your sunset sail experience served with a selection of canapés. A sundowner memory to last a lifetime.













Visit Ilha de Mozambique
A visit to Coral Lodge is not complete without a visit to Ilha De Mozambique, commonly known as Mozambique Island.
This magical island is the only UNESCO World Heritage Site in Mozambique and is steeped in centuries of history and culture.
Just 3km in length, and approximately 600meter's at its widest, you can discover the island in a day.
Coral Lodge offers daily return transfers to the island, one of which is complimentary during your stay, then any further trips are at an additional cost.







VISIT THE LOCAL COMMUNITY OF CABACEIRA PEQUENA
Cabaceira Pequena is the closest community to Coral Lodge and a fishing village with lots of history.
The majority of our Coral Lodge Family were born there, and are still residing there, with their families. Since 2010, Coral Lodge has continued to grow as lifeline source of income for many that live there.
Being a relatively short walk away from our lodge, our team members will take you on a personal guided tour of their community, to meet the people, and learn of the history of the area there too.
It is also essential to understand the reality of the lifestyles that many of the local Mozambicans and see how basic, yet often very happy lives that they live – a humbling experience. A warm welcome in Cabaceira Pequena is always waiting for guests of Coral Lodge.






WELLNESS TREATMENTS
Spoil yourself with a relaxing and rejuvenating massage or body treatment, by our qualified Coral Lodge therapist.
Choose to enjoy the treatment in the comfort of your villa or perhaps outside, on your private villa deck. Alternatively, our therapist can set up a therapy bed on the beach or by the pool.



Whale Watching and Dolphin Watching
Coral Lodge has a prime location for sightings of Humpback Whales. Sightings usually occur each year from August until October, as the whales migrate from the Antarctic to our warmer waters of Mozambique, to mate and give birth.
Bottlenose dolphins and Humpback dolphins are also frequent sightings during July through to September.
Coral Lodge offers Half-day sailing experience to view the whales and dolphins by traditional boat or in a motorised boat.
Other lodges in Nampula Province
Alternative places to stay in this same area.
---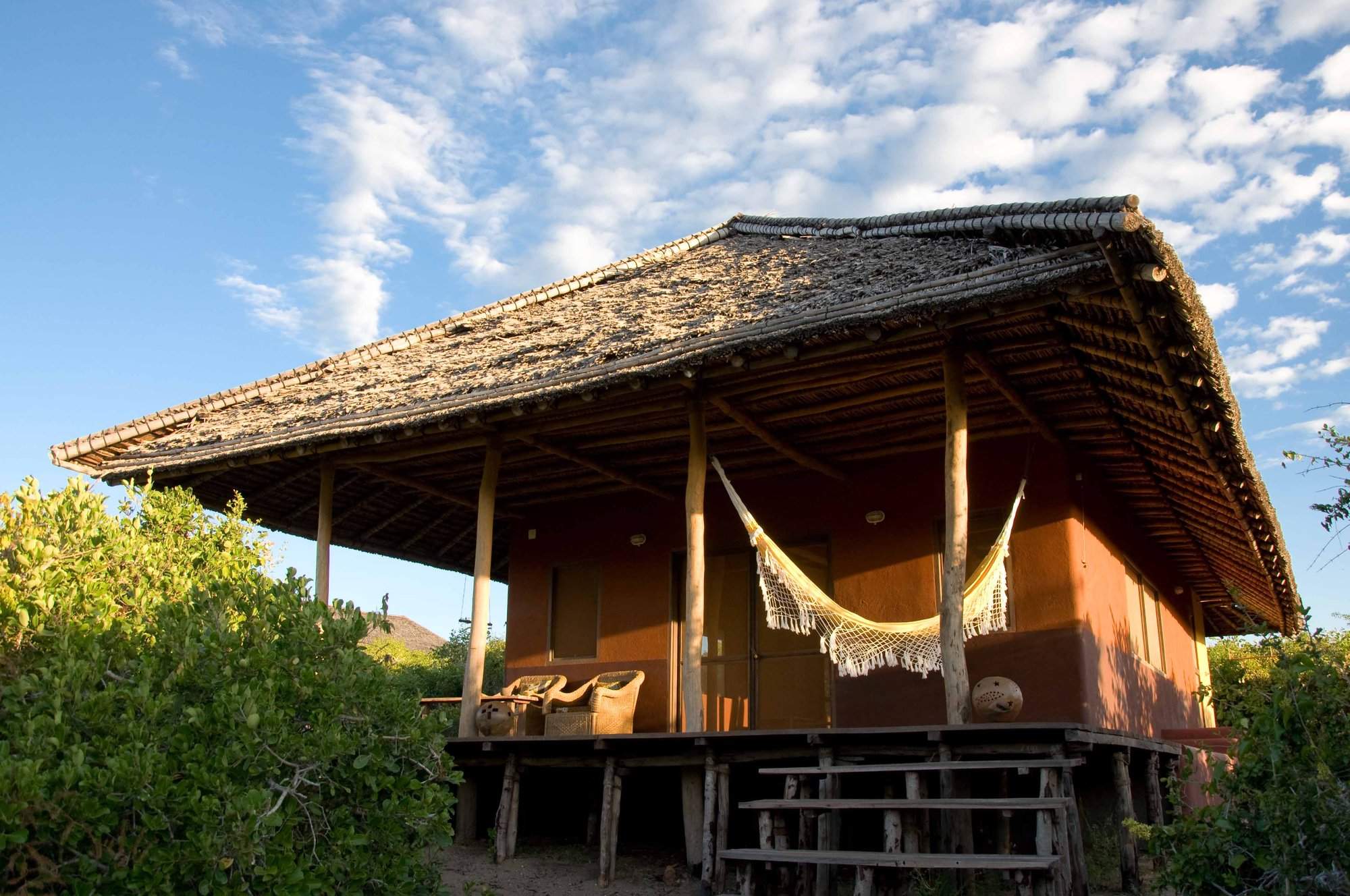 Nuarro Mozambique
Nuarro is a small eco lodge in a remote location, offering exceptional diving and friendly service well off any tourist trail.

---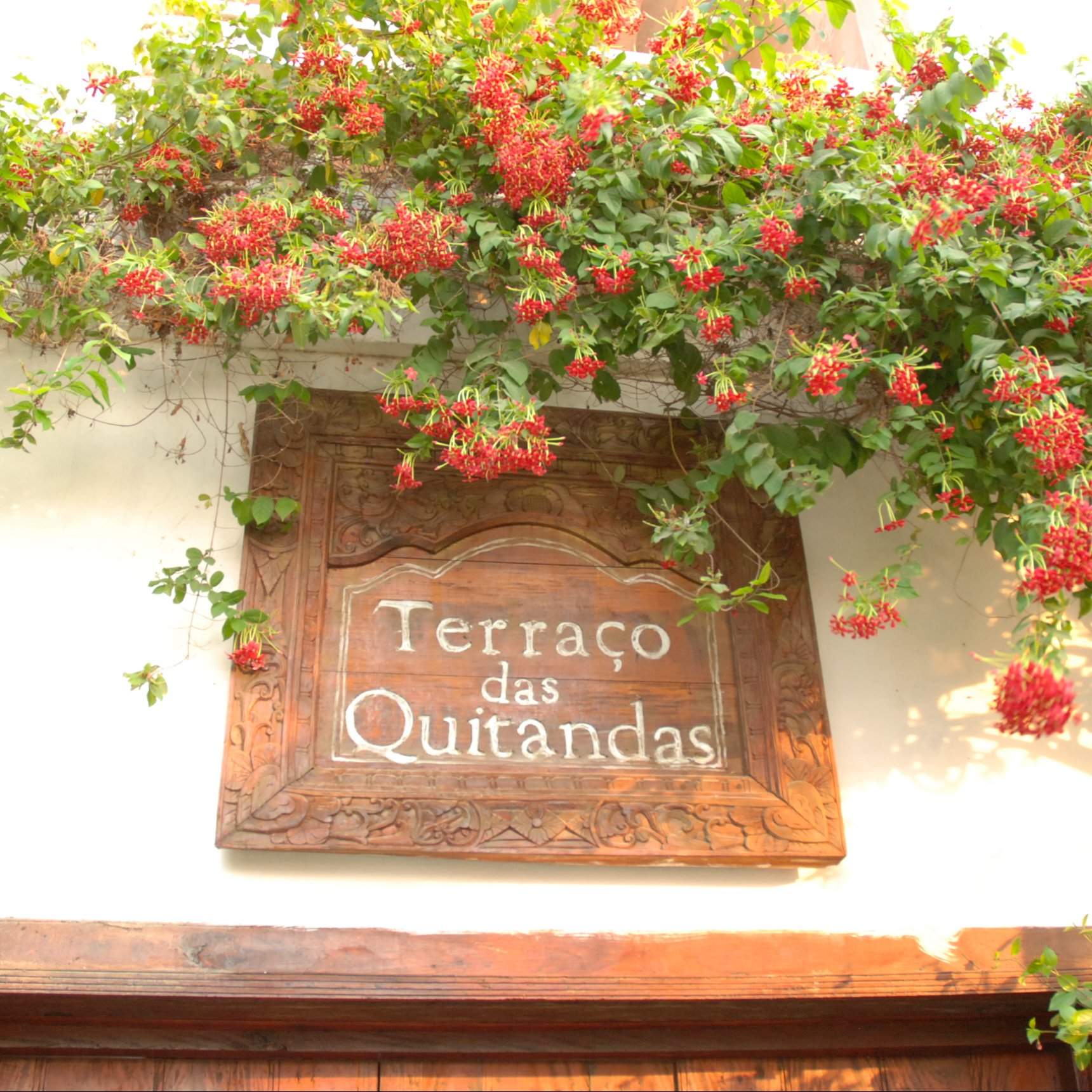 Terraco das Quitandas
Terraço das Quitandas is a small idiosyncratic boutique hotel, stuffed to the ceiling with beautiful antiques and perfectly located to explore Ilha do Moçambique.

---
Other areas in Mozambique
---