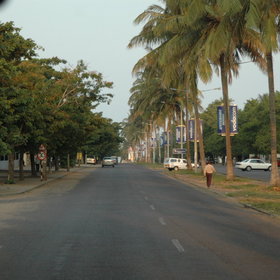 Mozambique's fascinating capital city Maputo has over 1.7 million inhabitants.
Latest Maputo trip reviews
Polana Serena Hotel review
3-Nov to 17-Nov 15
Excellent

Polana Serena Hotel review
23-Dec to 5-Jan 13
Good

Polana Hotel review
19-Oct to 30-Oct 11
Excellent

Polana Hotel
28-Jul to 11-Aug 07
Good

Maputo
Maputo was founded in the late 18th century, and originally named after the Portuguese trader, Lourenço Marques, who first reached the area around 1544. Its growth was slow until 1895, when a railroad linked it to Pretoria and the gold-rush areas of South Africa - and by 1907 it was Mozambique's capital. After several decades of internal strife, peace took hold of Mozambique in the late 1990s - and now the capital, and the country, is peaceful and working hard to develop economically. Tourism remains tiny, but is increasingly important.
To facilitate more esoteric Mozambique itineraries, you'll sometimes need to overnight in Maputo. You'll find a vibrant, colourful, African city where the roads are lined with makeshift stalls, old colonial buildings and modern office blocks. If you like neat and ordered places, then Maputo is not for you. However, if eating fresh crab curry or
piri piri
chicken and watching a lively world go by appeals, then Maputo might just fascinate you.
<<
Click on the Polana Hotel, on the menu above left, for more details of our favourite hotel in Maputo.