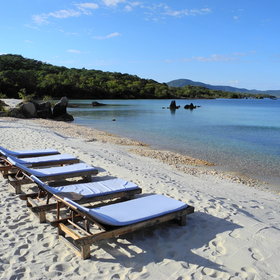 The Manda Wilderness Project was initiated in 1997 and has since won many eco-awards.
Latest Manda Wilderness safari reviews
Nkwichi Lodge review
31-May to 12-Jun 19
Excellent

Lovely isolated spot
10-Jul to 27-Jul 18
Excellent

Heaven on Earth
21-Oct to 4-Nov 13
Excellent

Nkwichi Lodge review
16-Jul to 30-Jul 08
Excellent

Was this paradise or just a dream
14-Dec to 2-Jan 08
Excellent

Manda Wilderness
Likoma is the gateway to an exciting new conservancy in Mozambique - the Manda Wilderness Community Trust. This was started in 1997 by a group of friends wanting to protect wildlife and benefit the local people. Here you will stay at
Nkwichi Lodge
, whose responsible approach to tourism won it the prestigious
Tourism for Tomorrow Community Award
in 2005.
At present this can only be reached by boat from Likoma, via the village of Cobue, as there are no roads within miles of it - hence it's usually included in itineraries that visit Malawi, rather than those which see more of Mozambique.
The charity arm of this project, the
Community Trust
, arranges many community projects, which are often fascinating to visit. These include construction schemes for new schools and a maize mill, and a project whereby the local people are taught to improve their farming skills.
<<
For more information on the lodge and trips there, click on
Nkwichi Lodge
the menu above, left.