La Digue Island: in detail
La Digue Island beach holidays: the full story
The fourth-largest inhabited island of Seychelles, La Digue covers only 10km² and its population of just over 2,000 people enjoy a decidedly unhurried existence. A trip to the island, just 6km east of Praslin, and accessed only by daily ferries, is like stepping back in time. Colourful ox-carts provide transport, priorities revolve around simple pleasures, and a leisurely pace prevails.

Since the production of copra and vanilla declined, a handful of hotels and guesthouses has opened. These have been joined by a few restaurants, artists' studios and watersports operators, yet much of the island's appealing simplicity remains.

La Digue boasts one of Seychelles most stunningly photogenic beaches at Anse Source d'Argent, with its powder sand and pink granite boulders, as well as a genuinely traditional Creole community. The small Veuve Nature Reserve here is also home to most of the world's 200-or-so remaining Seychelles black paradise flycatchers.

La Digue's flat roads are easy to explore. In fact, it's so easy to cycle between the beaches that staying right next to one seems unimportant. For a laid-back break, La Digue is hard to beat and merits a few days on any island-hopping holiday.



Note: All homes and hotels on La Digue experience centrally-controlled water restrictions in August and September when rainfall is low. This usually means there is no water available for showers between 1-4pm and 10pm-6am. If you are visiting during this time, most hotel receptions will post a notice to indicate the appropriate times or inform you on arrival.


Where to stay in La Digue Island
Our suggestions for beach lodges in La Digue Island
---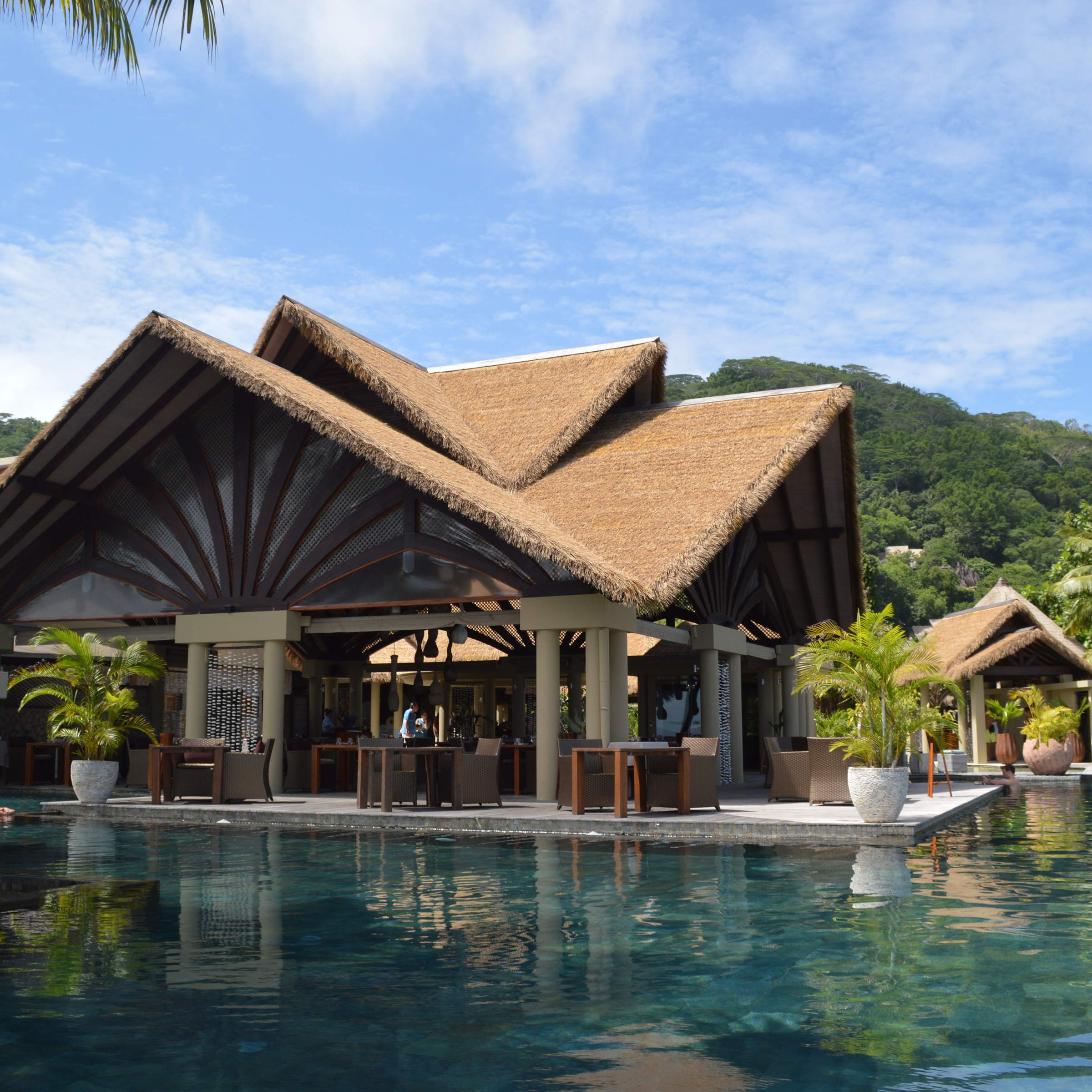 Domaine d'Orangeraie
Le Domaine de l'Orangeraie is a luxurious hotel set in tropical gardens, and is without doubt La Digue's most stylish accommodation.
---
Other areas in Seychelles
---