Greystoke Mahale: Information from the owner
General information
About this information
All the information on this page is supplied to us directly from the lodge owner and reflects their view, not ours.
For Expert Africa's view, see our own full report on Greystoke Mahale, which contains our own observations and views.
---
Last updated by Owner

3 Aug 2023


























Facilities at Greystoke Mahale
Property facilities

24-hour Security, Bar, Battery Charging Facilities, Communal Dining, Eco Friendly, Laundry Service (Complimentary), Library

Room facilities

Balcony / Deck, En-Suite, Laundry Service (Complimentary), Lounge Area, Mosquito Nets, Pure Cotton Linen, Shower, Verandah

Activities on site

Bird Watching, Boating, Catch-and-release Fishing, Fishing, Game Viewing, Kayaking, Walks (Guided)

Nearby activities

Beach, Boating, Catch-and-release Fishing, Fishing, Hiking, Kayaking / Paddling, Walks (Guided)

Languages

English, Swahili
Room types at Greystoke Mahale



Greystoke thatched rooms
The six rooms at Greystoke are entirely in-keeping with the setting. When Roland Purcell established his camp here, he was conscious of the responsibility of ensuring a light footprint. Built of thatch and salvaged dhow wood, each of the open-fronted rooms is tucked into the treeline, almost invisible to the passing fishermen in their small canoes. The rooms all have verandahs and an upstairs chill-out lounge with views across the white sand to the vastness of Lake Tanganyika.
The rooms are open-fronted with great canvas drapes which can be closed in the event of a storm. The twin or double beds nestle beneath a canopied net. A dressing area leads on to an en-suite bathroom. There's running water here, with a boiler that is lit on request to preserve energy, and a flush loo. The rich foliage that gives the camp such character can be enjoyed while you are showering in privacy.
Activities at Greystoke Mahale




Activities at Greystoke
Hike the forest paths looking for birds and butterflies, as well as the other shy mammals who quietly live there. Swim in ice-cold pools up in the mountain waterfalls, take a kayak out for a dawn paddle towards the middle of the lake; drink your morning coffee there and enjoy the sunrise coming up over the mountains.
Go for sundowners on the old wooden dhow, lazily following the shoreline and stopping to fish along the way, or just relax on the warm sands of the beach with a drink in hand.




Chimping
Nomad share the mountains and the lake with so many animals, but it's the chimps that inspire; it's hard not to compare their daily lives, their movements, feeding, squabbling, foraging and grooming, with our own. Time spent with them is time away from everything else that is ordinary. The Greystoke guides have watched, over the years, as families have grown, alpha males have come and gone, bonds and friendships have been created and then broken, and then created again. They are not so different from us.
After tracking them, for an hour or two, maybe more, only aware of the sounds they are making ahead of you, you find them; suddenly they are everywhere. You sit quietly on the forest floor and take a deep breath, this is what it's all about. For the next hour it's as if you scarcely breathe, so wrapped up are you in watching them go about their daily life. You become aware of the subtleties of different relationships, through gesture, sound and expression. One dictating the pace, another courting favour, yet another perhaps plotting a coup. There is humour too as the young chimps fall about the floor and play remarkably human games.

It's all acted out on this natural chimpanzee stage, and witnessing it is a true privilege.
Other lodges in Mahale Mountains National Park
Alternative places to stay in this same area.
---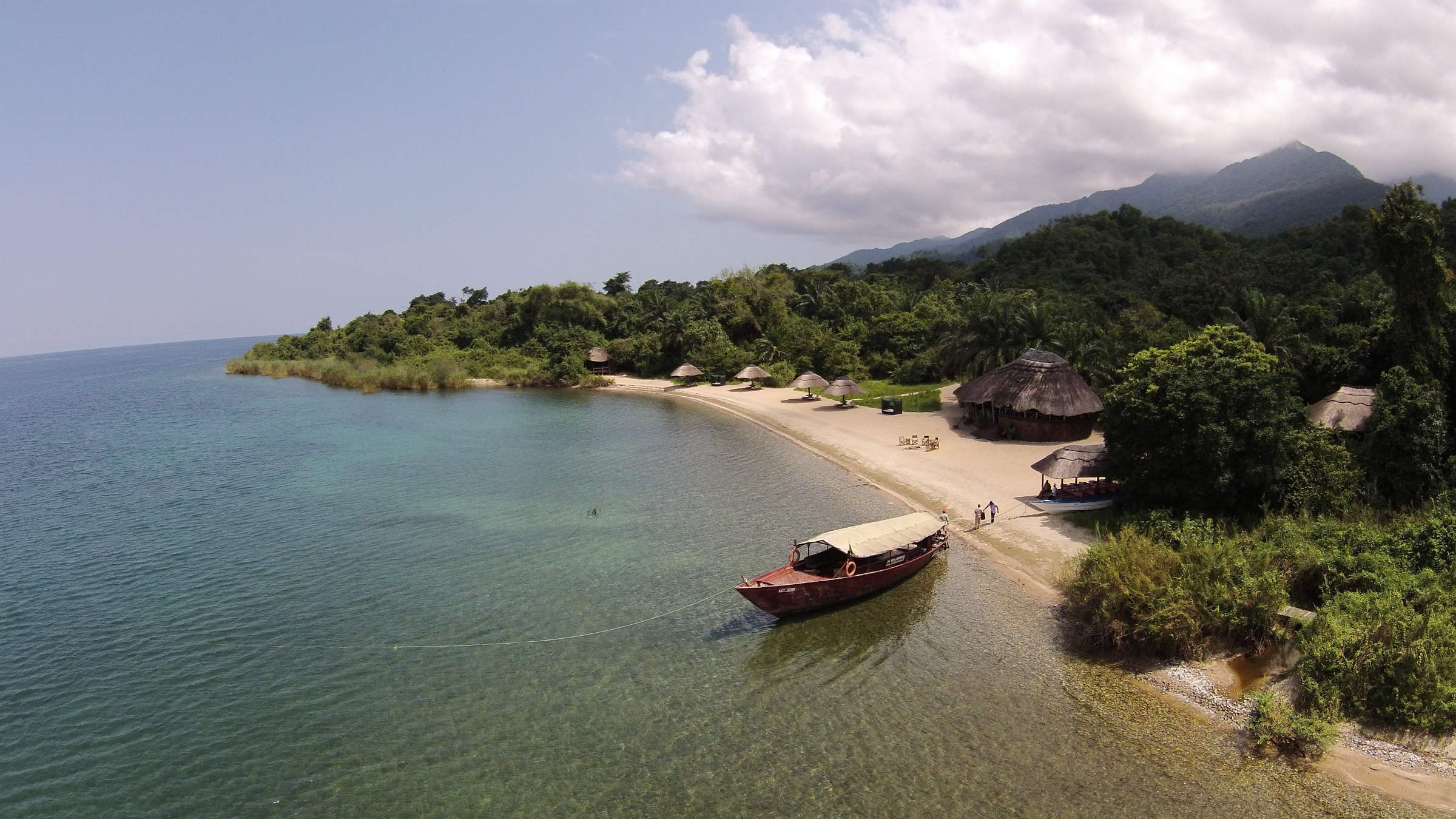 Mbali Mbali Mahale
Mbali Mbali Mahale is a smart lodge on the shores of Lake Tanganyika, primarily visited by travellers keen to meet habituated chimpanzees.
---