Travel reviews by Dr A & Mrs E from Berks
All we could have wished for, and more!
Namibia between 15 Sep 2018 and 1 Oct 2018
"Really wonderful. Excellent choices throughout, with the exception of Safarihoek.

We would not recommend the detour via the Skeleton Coast, and 2 other groups had in fact been advised against it.

Also, distances on directions were not always accurate, and at Onguma, which we approached from the west, the gate was only 100 metres (not 500) from the park and was not signposted in that direction! We, as well as 2 other groups, ended up going past it for varying distances before turning back. Not good at the end of a day! We understand, however that a new sign is under construction.

We can recommend the one and a half hour Tour of Swakopmund Yesterday, Today and Tomorrow, run by Charly'sTours. Really excellent, knowledgeable and intelligent guide with a good understanding of the wider African context.

Windhoek Airport is absolutely terrible and simply cannot cope with the increasing tourist load. It will only get worse, but is a terrible introduction and farewell to a beautiful country. Do pressurise the authorities on this. One working x-ray machine for baggage is ludicrous, and an hour and a half in a non-air-conditioned immigration hall on arrival rendered us dehydrated, dizzy and shaky!"
Arranged By Sabina Hekandjo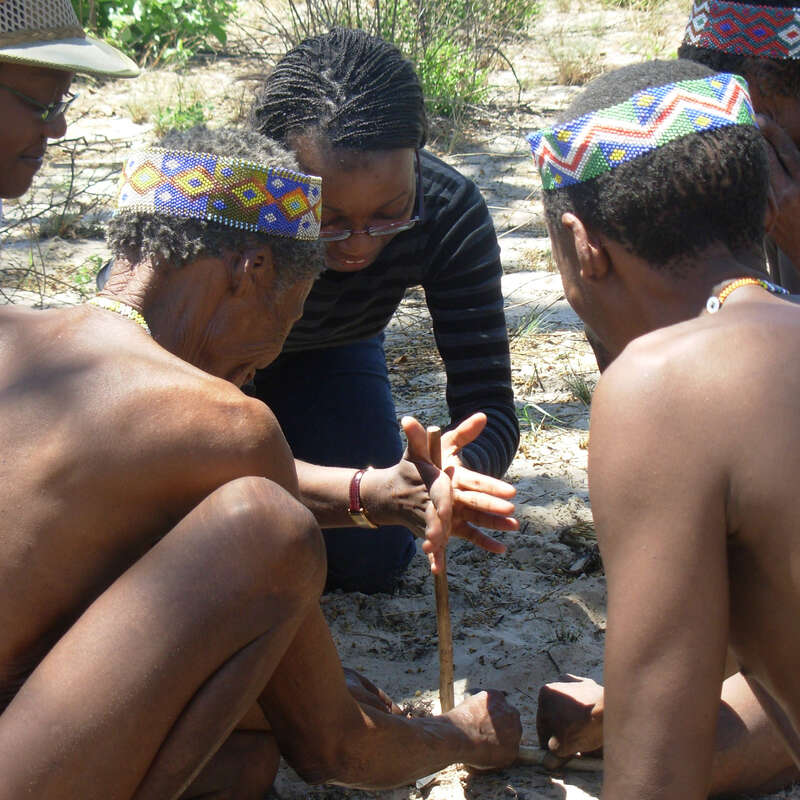 ---

Galton House
"A lovely welcome to Namibia"
1 night
Arrived 16 Sep 2018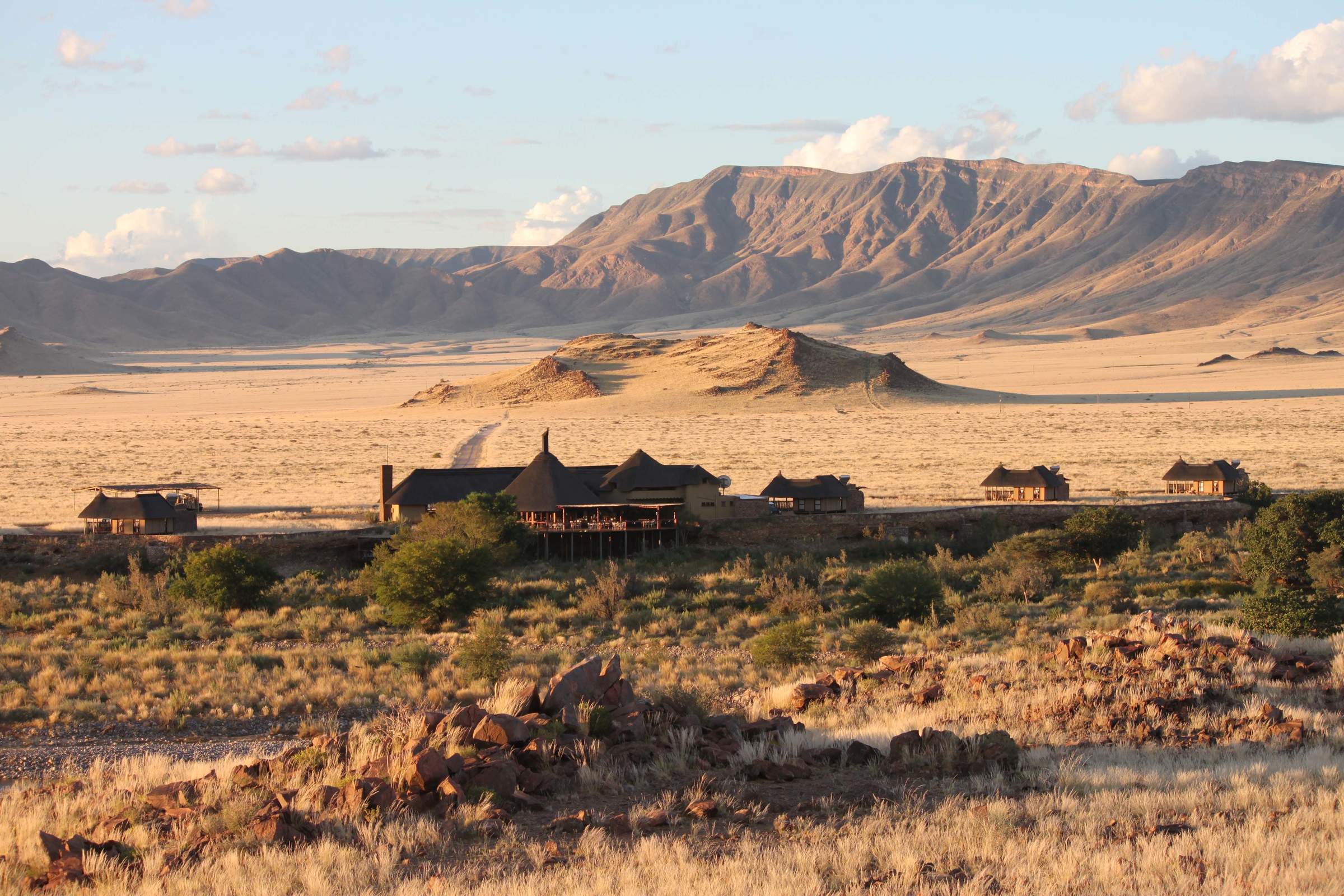 Hoodia Desert Lodge
"Great dune experience in a comfortable lodge"
2 nights
Arrived 17 Sep 2018
Sightings report
---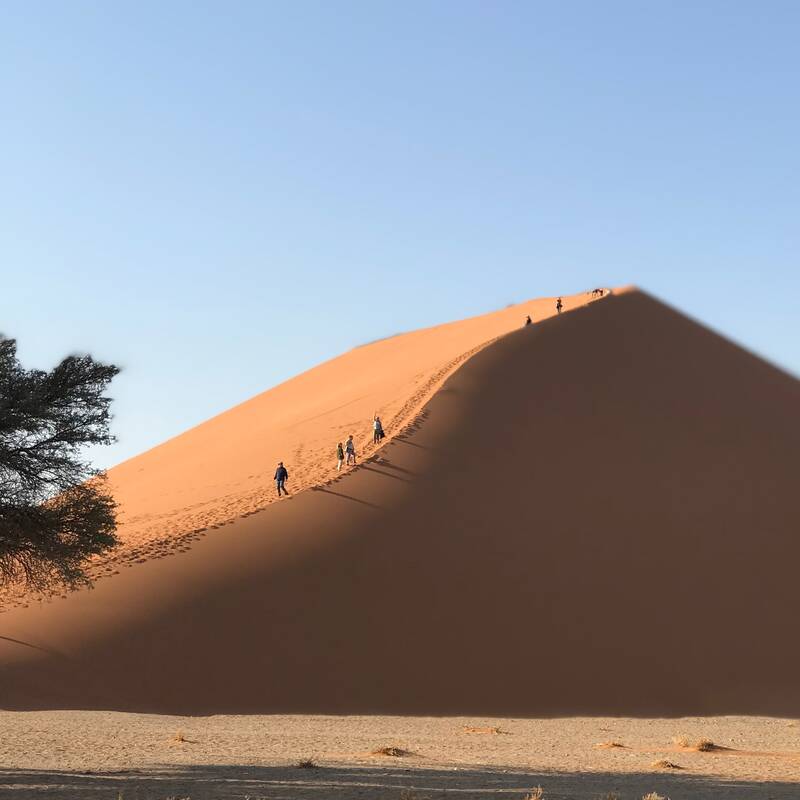 Hoodia Sossusvlei excursion
"A wonderful dune experience"
18 Sep 2018 • All-day excursion

Strand Hotel
"A modern international hotel"
2 nights
Arrived 19 Sep 2018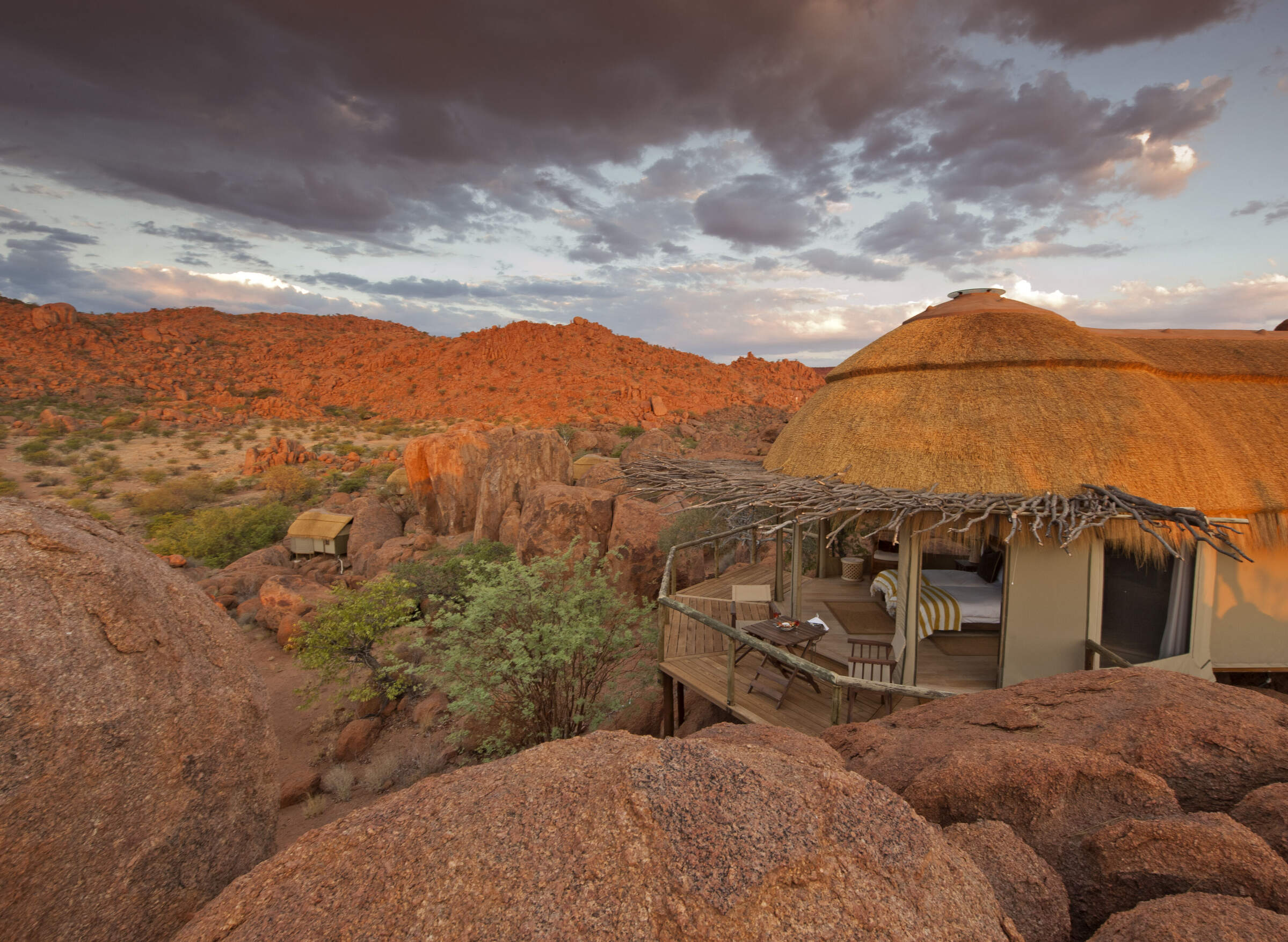 Mowani Mountain Camp
"A wonderful wedding anniversary"
2 nights
Arrived 21 Sep 2018
Sightings report
---



Safarihoek Lodge
"A 3 star stalinist lodge with pretensions"
2 nights
Arrived 23 Sep 2018
Sightings report
---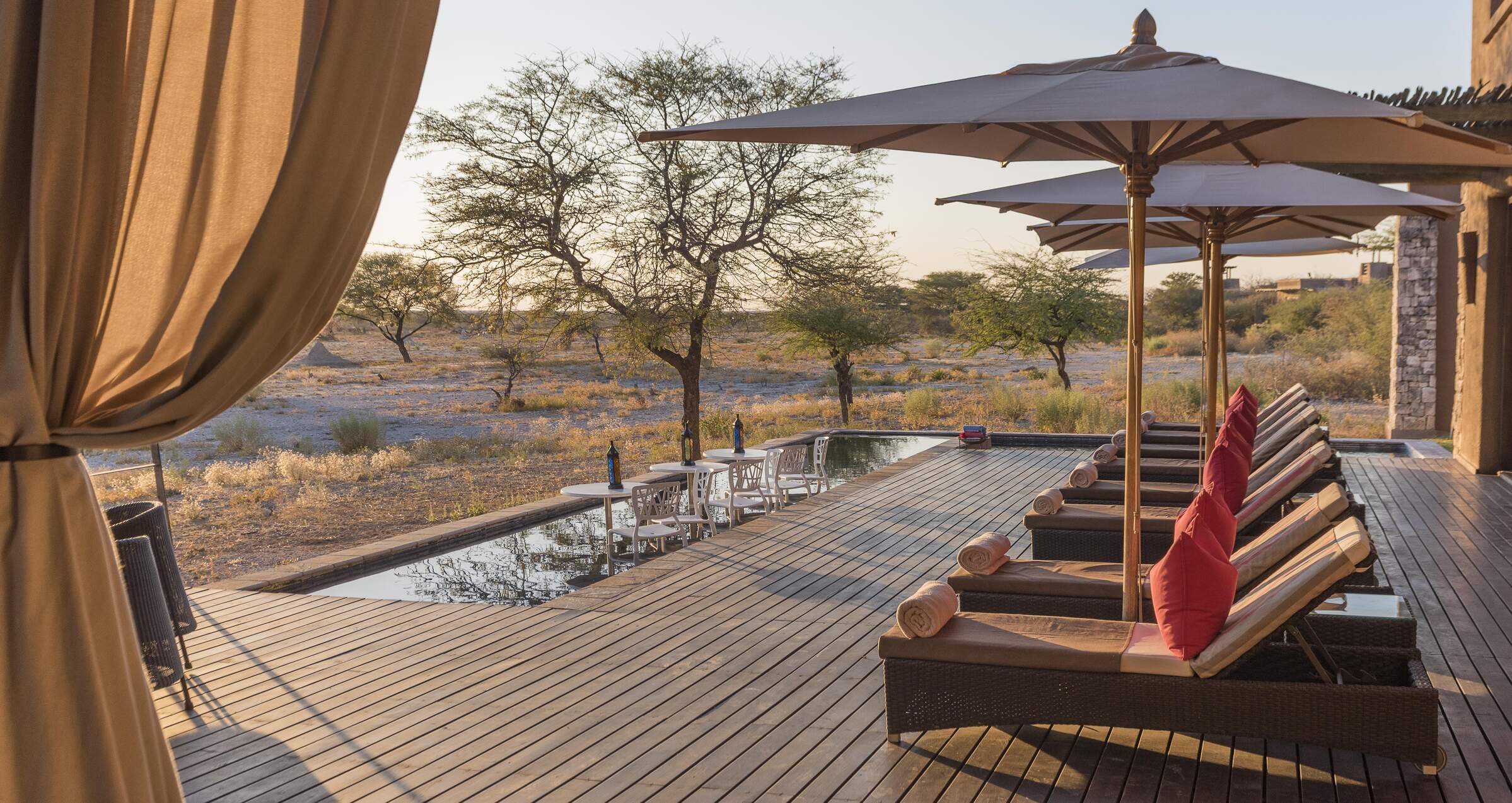 Onguma The Fort
"A true luxury lodge"
2 nights
Arrived 25 Sep 2018
Sightings report
---










Okonjima Bush Camp
"A fantastic finale."
2 nights
Arrived 27 Sep 2018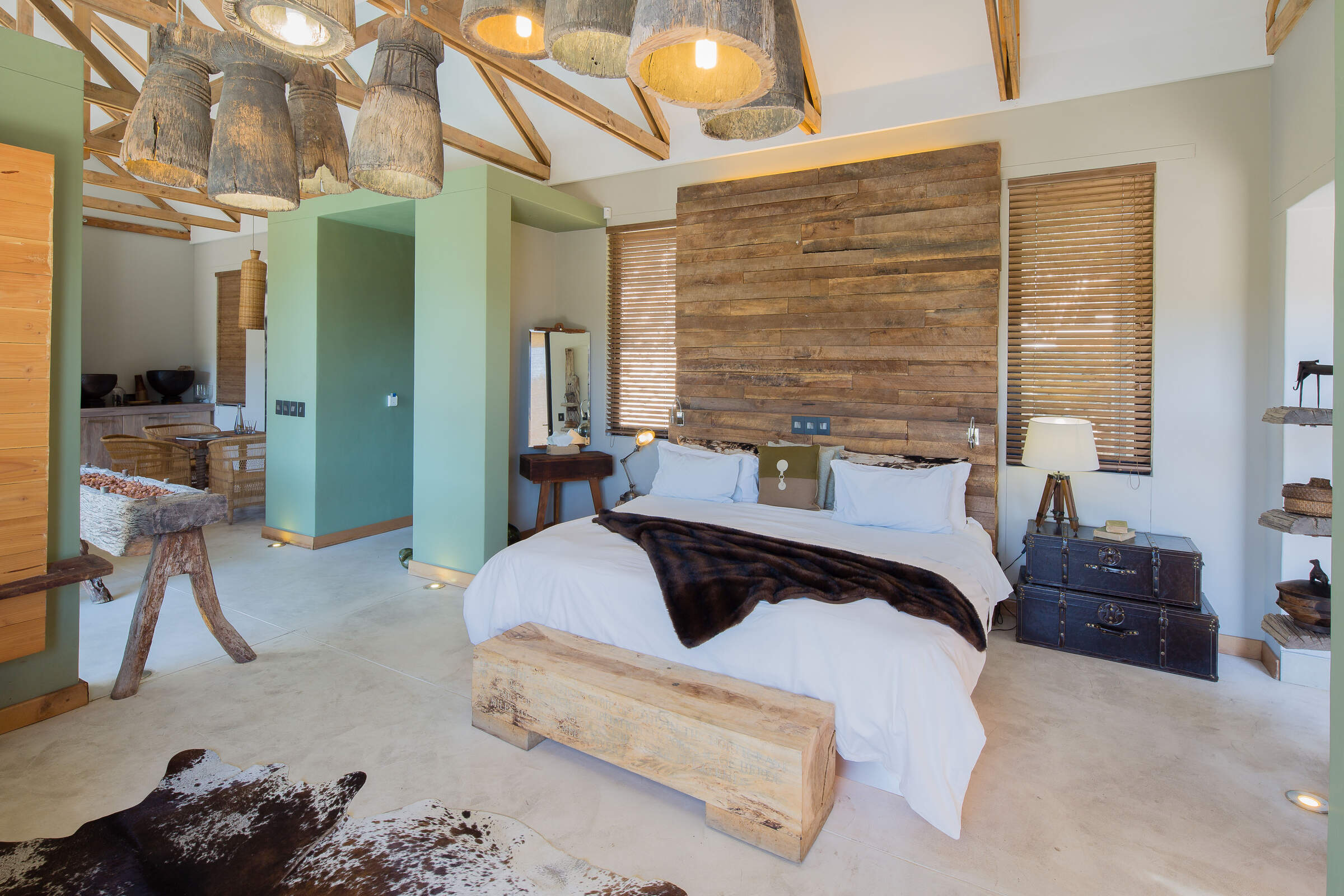 Olive Exclusive
"A surprisingly bad final night"
1 night
Arrived 29 Sep 2018