Travel reviews by Mr & Mrs S from Inverness
Absolutely excellent trip to Namibia!
Namibia between 21 Sep 2009 and 8 Oct 2009
"We had a wonderful trip in a really attractive country with so many different types of scenery and a good mix of observing and physical activity.

The accommodation was of a uniformly high standard while allowing for a variety of styles. Food varied from the excellent, through the generally very good, to the indifferent, although this latter was unusual. The outings were well organised and enjoyable.

With the exception of some initial problems with car hire, all arrangements made by Expert Africa were faultless and the local knowledge they have and their advice on how to structure the trip were invaluable. We were very impressed with all aspects of the arrangements and have already recommended Expert Africa to others. We all hope to return to this fascinating country at some point.

In retrospect, there are a few changes which we would have made to the itinerary. While it appeared to be a good idea to have two nights in Swakopmund as we had a long drive on either side of our stay there, the driving conditions were less arduous than anticipated, and the charms of the town such that one night would have sufficed. The Tug restaurant is a must while in the town, though.

Although the Olive Grove guest house is perfectly reasonable, the change to spending a night in a town/small city after weeks out in the country was a bit of an anti-climax at the end of the trip. Windhoek seemed altogether more enclosed and oppressive than the smaller Swakopmund. The time to reach the airport from the excellent Erongo Wilderness Lodge was such that it would not have been problematic to go directly there from the lodge and miss out Windhoek. Alternatively, a night at one of the rural lodges to the south west of the town might be a more pleasant option.

Finally, the choice of a clock-wise route round the country was well chosen. To face days of travel on the gravel roads of the west after their relative absence in the east might have been a bit of a surprise and the varying landscapes of the country somehow seem to lend themselves to this direction.

Well done, Expert Africa! Oh, and Chris McIntyre's guide book was one of the best we have come across!

Suggestions for improvements:

Keep doing what you do now!!"
Arranged By Tracy Lederer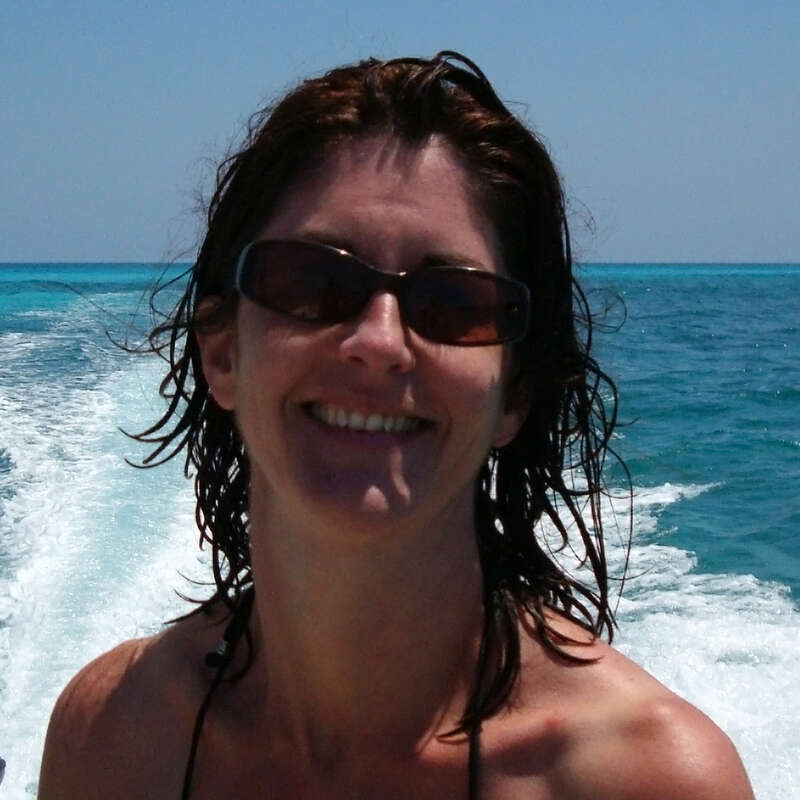 ---

Bagatelle Kalahari Game Ranch
"Bagatelle Kalahari Game Ranch review"
2 nights
Arrived 21 Sep 2009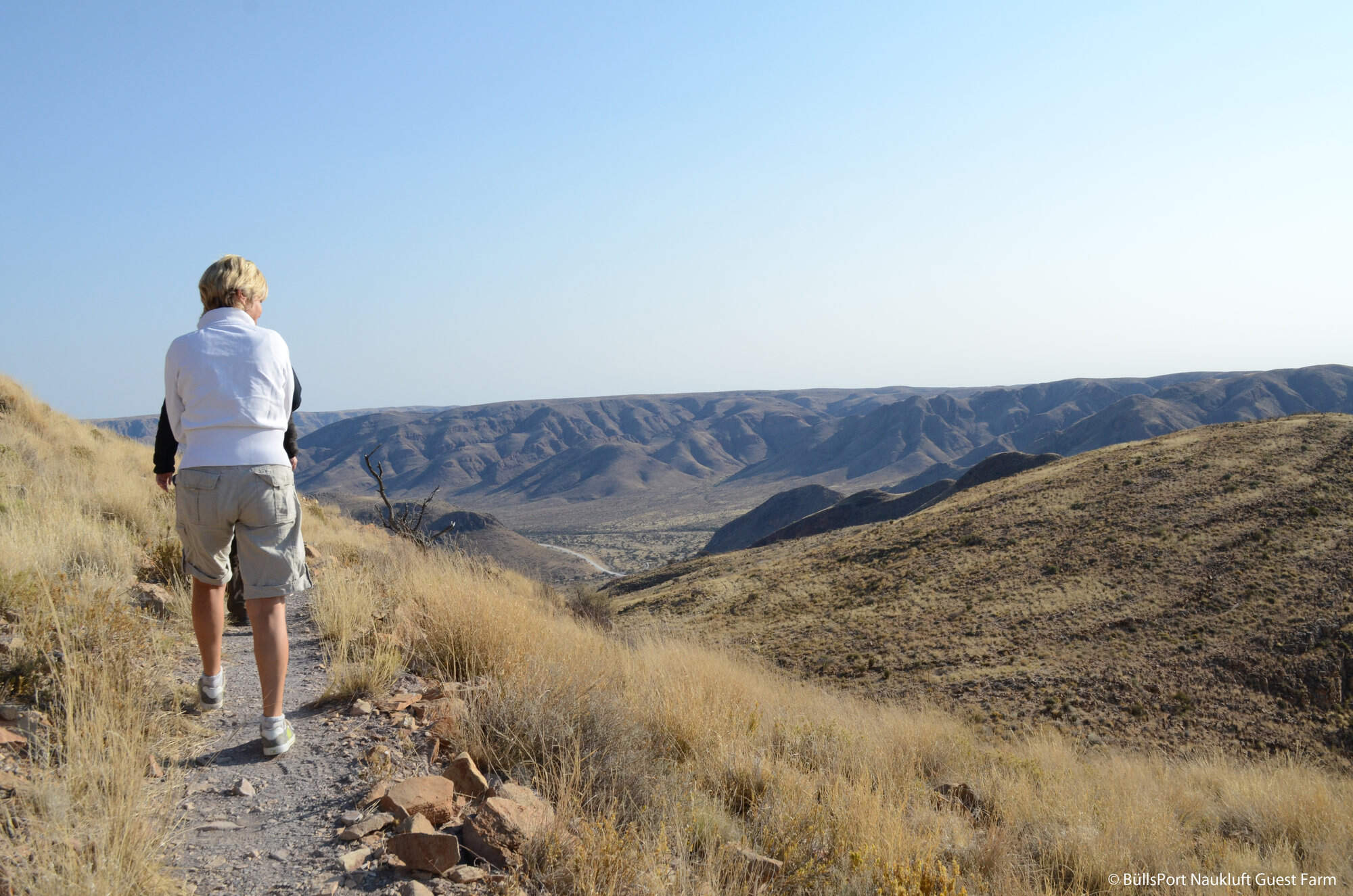 BullsPort Lodge & Farm
"Bullsport Guest Farm review"
2 nights
Arrived 23 Sep 2009

Kulala Desert Lodge
"Kulala Desert Lodge review"
2 nights
Arrived 25 Sep 2009

Villa Margherita
"Villa Margherita review"
2 nights
Arrived 27 Sep 2009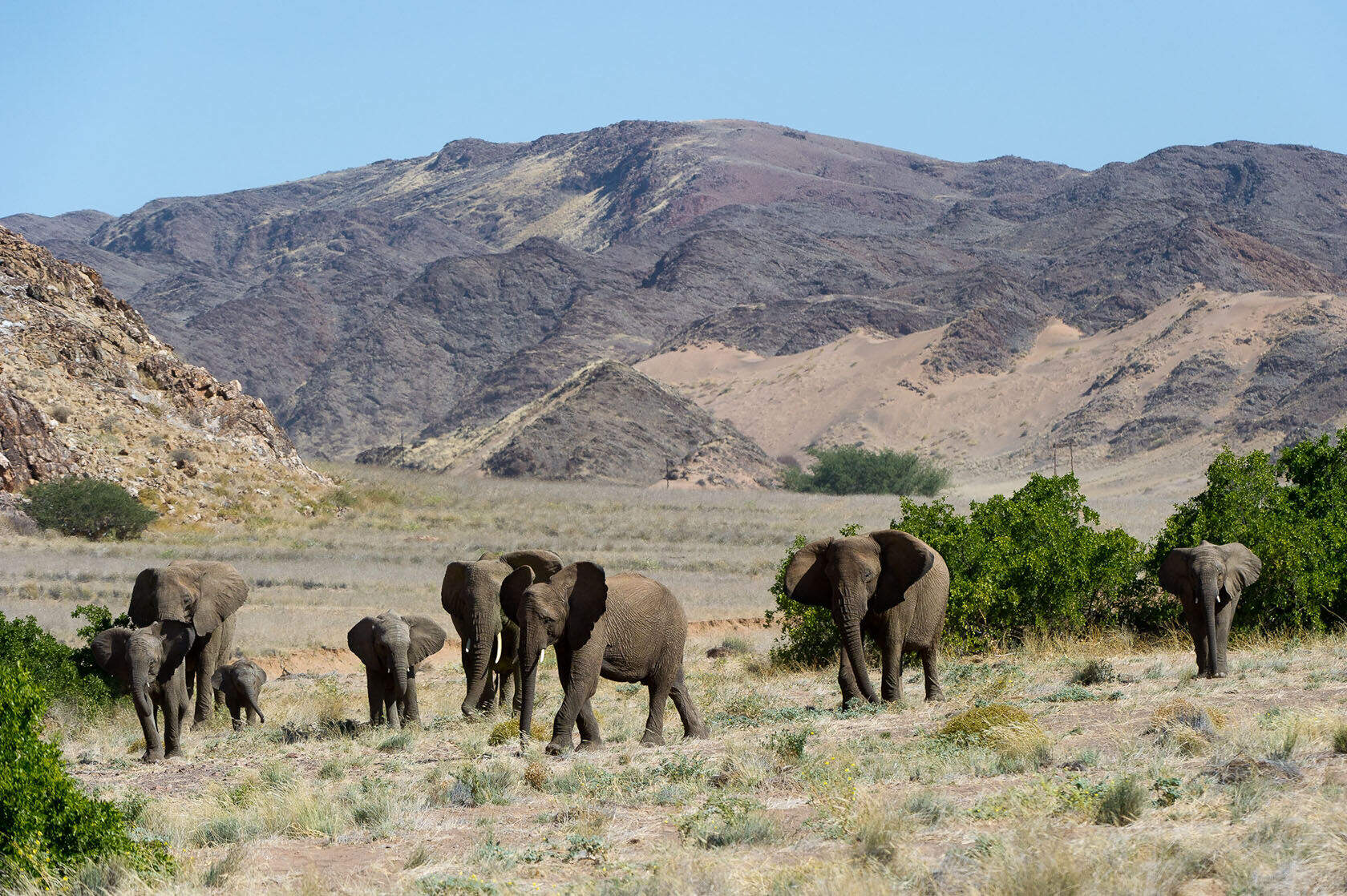 Doro Nawas
"Doro Nawas review"
2 nights
Arrived 29 Sep 2009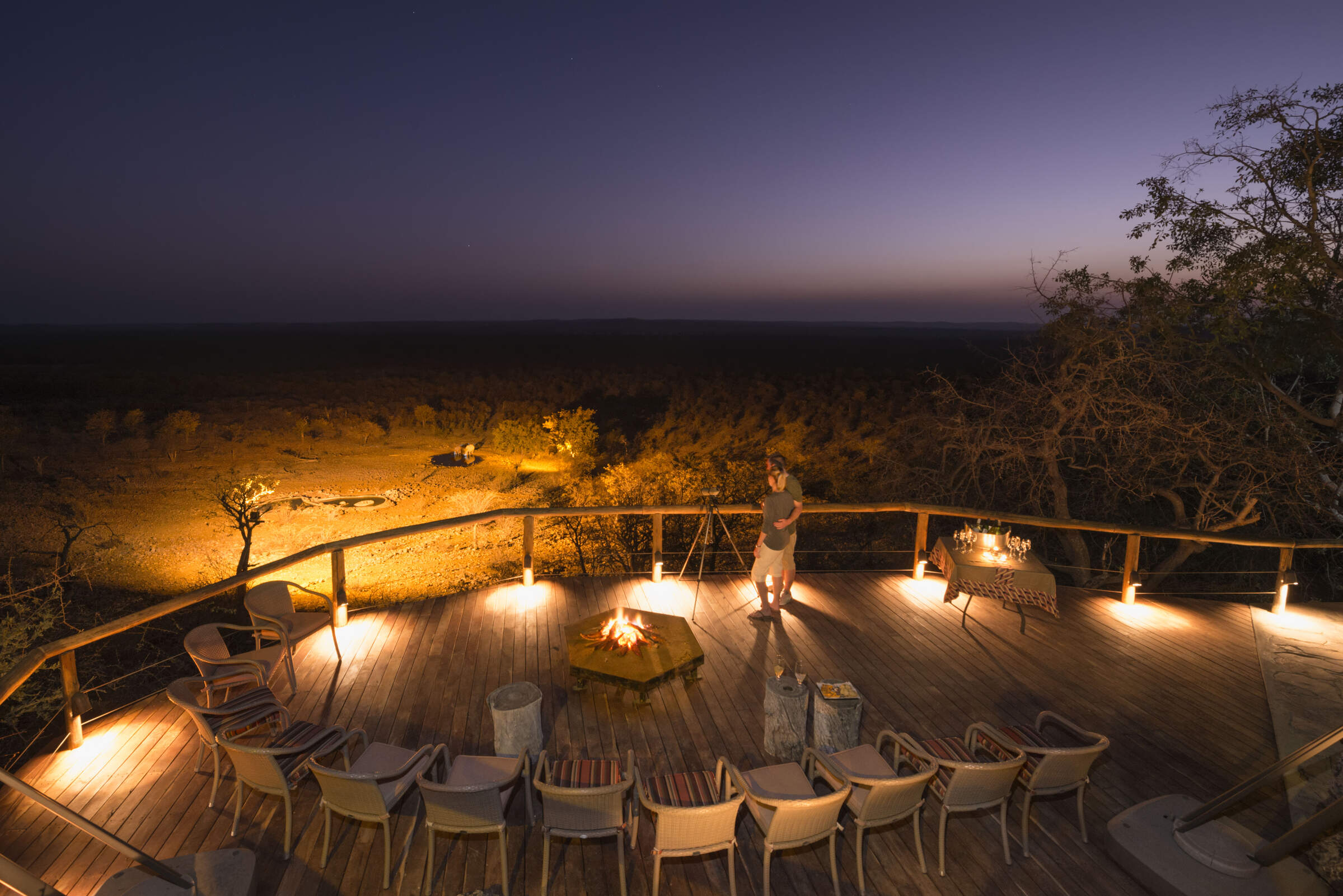 Ongava Lodge
"Ongava Lodge review"
1 night
Arrived 1 Oct 2009

Onguma Etosha Aoba
"Etosha Aoba Lodge review"
1 night
Arrived 2 Oct 2009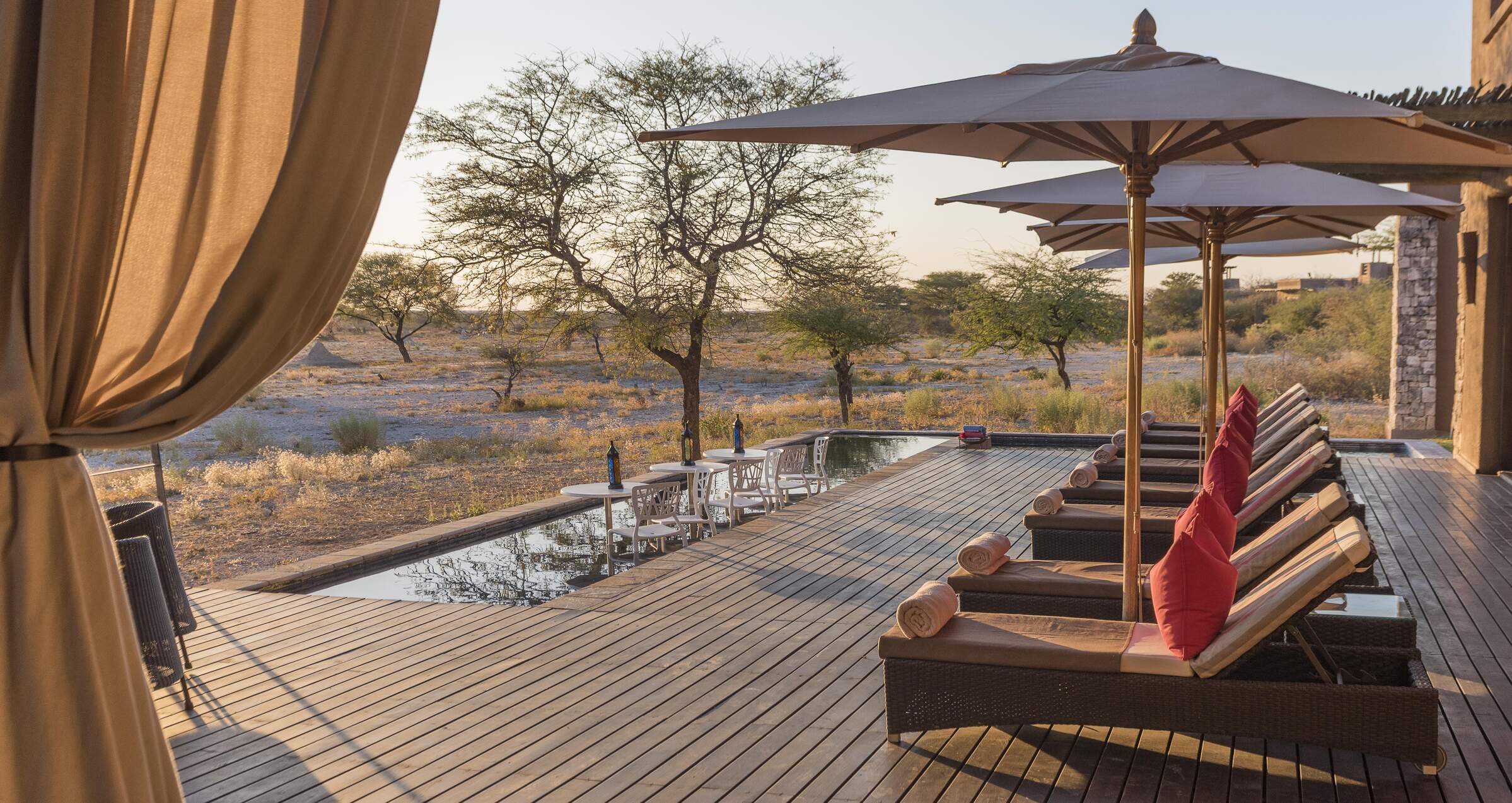 Onguma The Fort
"Onguma Plains - The Fort"
1 night
Arrived 3 Oct 2009

Okonjima Plains Camp
"Okonjima Main Camp review"
1 night
Arrived 4 Oct 2009

Erongo Wilderness Lodge
"Erongo Wilderness Lodge review"
2 nights
Arrived 5 Oct 2009

Olive Grove
"Olive Grove review"
1 night
Arrived 7 Oct 2009